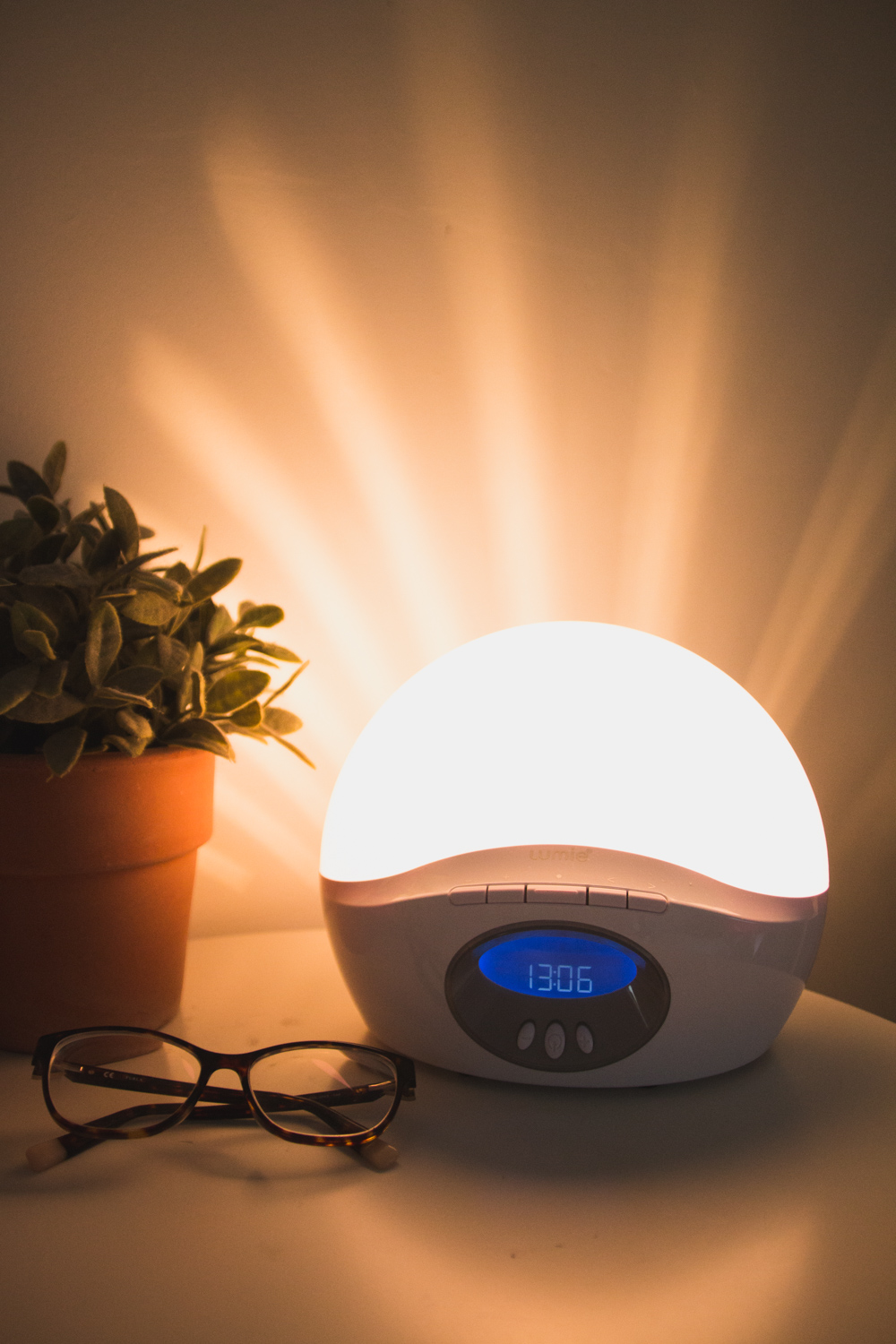 Seasonal Affective Disorder (SAD)
For those that don't know, SAD, also known as the 'winter depression', is a type of depression that comes and goes with seasons, most commonly during winter. Although each person can have different symptoms, the most common are low mood, irritability, feeling lethargic, sleeping more than normal, loss of appetite or food cravings and difficulty concentrating.
I didn't realise till about 5 or 6 years ago that I was suffering really bad with SAD each year. I noticed that it got worse when I started working in my new office job Mon-Friday 9-5, so I wasn't really seeing daylight except for on the weekends, and by that point I just had no life in me to do anything, which only made it worse. I've only just this past year learned how to help myself each year, and although it still affects me, I've learned ways to ease the effects of it, so I thought I'd share in the hopes that it might help someone else out!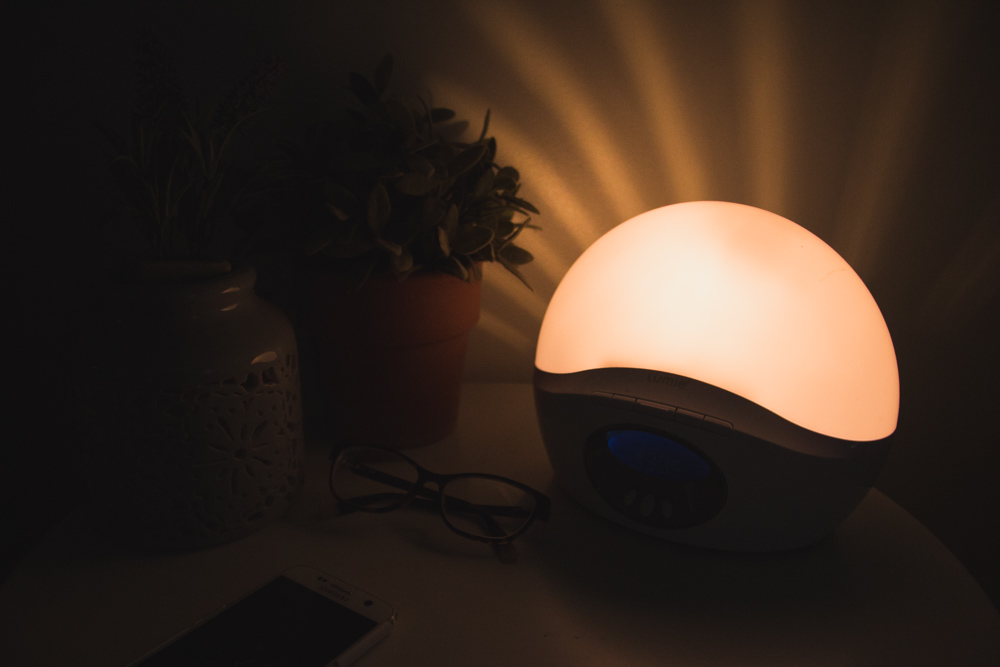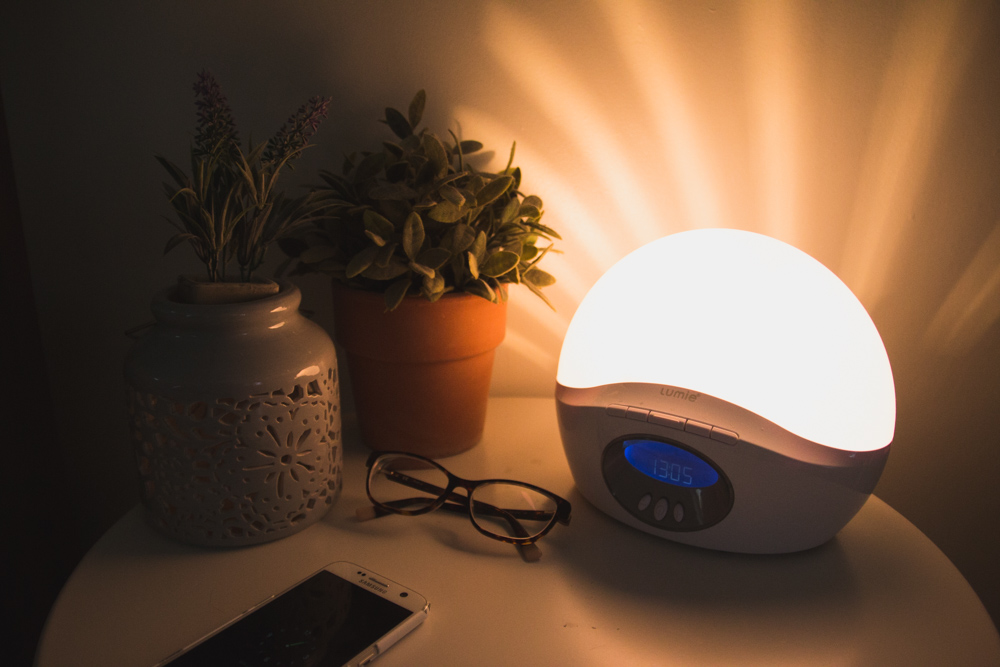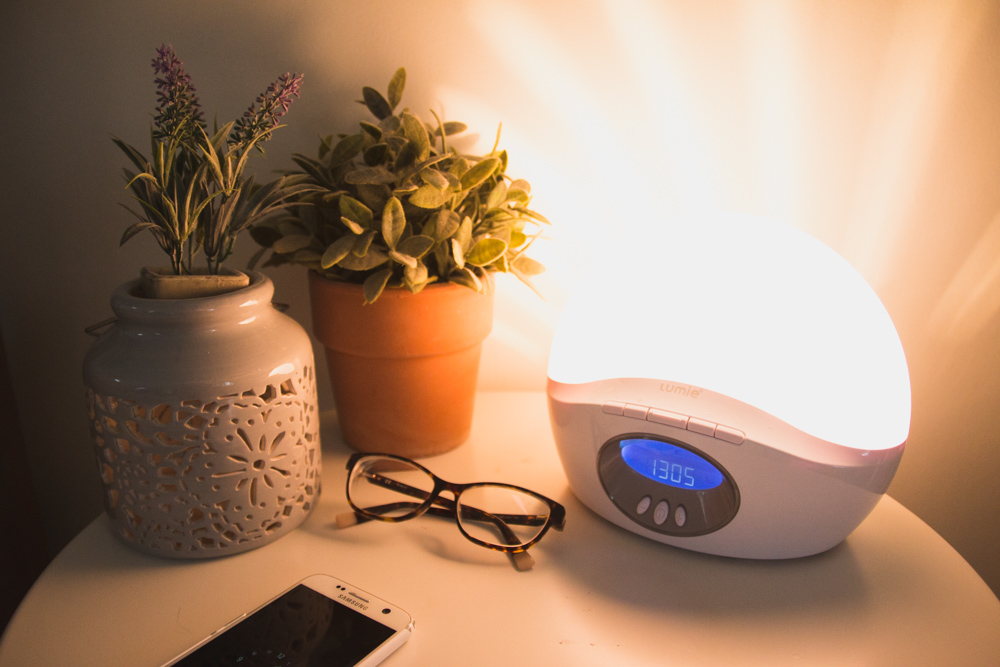 Wake-up Light
This has been one of the biggest helps for me. I have to wake up for work around 6am, and in the winter, getting up to the dark each morning was so horrible for me. I'd snooze and snooze until I HAD to get out of bed, and be left running around like crazy trying to get out the door on time.
A wake-up light simulates a sunrise, and depending on the light you can set a specific duration. As I have to wake up at 6am, I found that a 45 minute sunrise works best for me, so it slowly starts brightening around 5.15am, but I don't start to notice it until around 5.40am when I'm gently waking up. At 6am, it has an alarm to tell me to get up (birds chirrping, a gentle breeze, or even the radio). Mine also has a sunset feature so I can read a book in bed with the light slowly dimming beside me.
My parents bought me the Lumie Bodyclock Active 250 (affiliate link) last Christmas and I LOVE it, but they also have newer versions like the Lumie Bodyclock Shine 300 (affiliate link) where you can set a daily/weekly alarm, it has extra sounds and adjustable light intensity.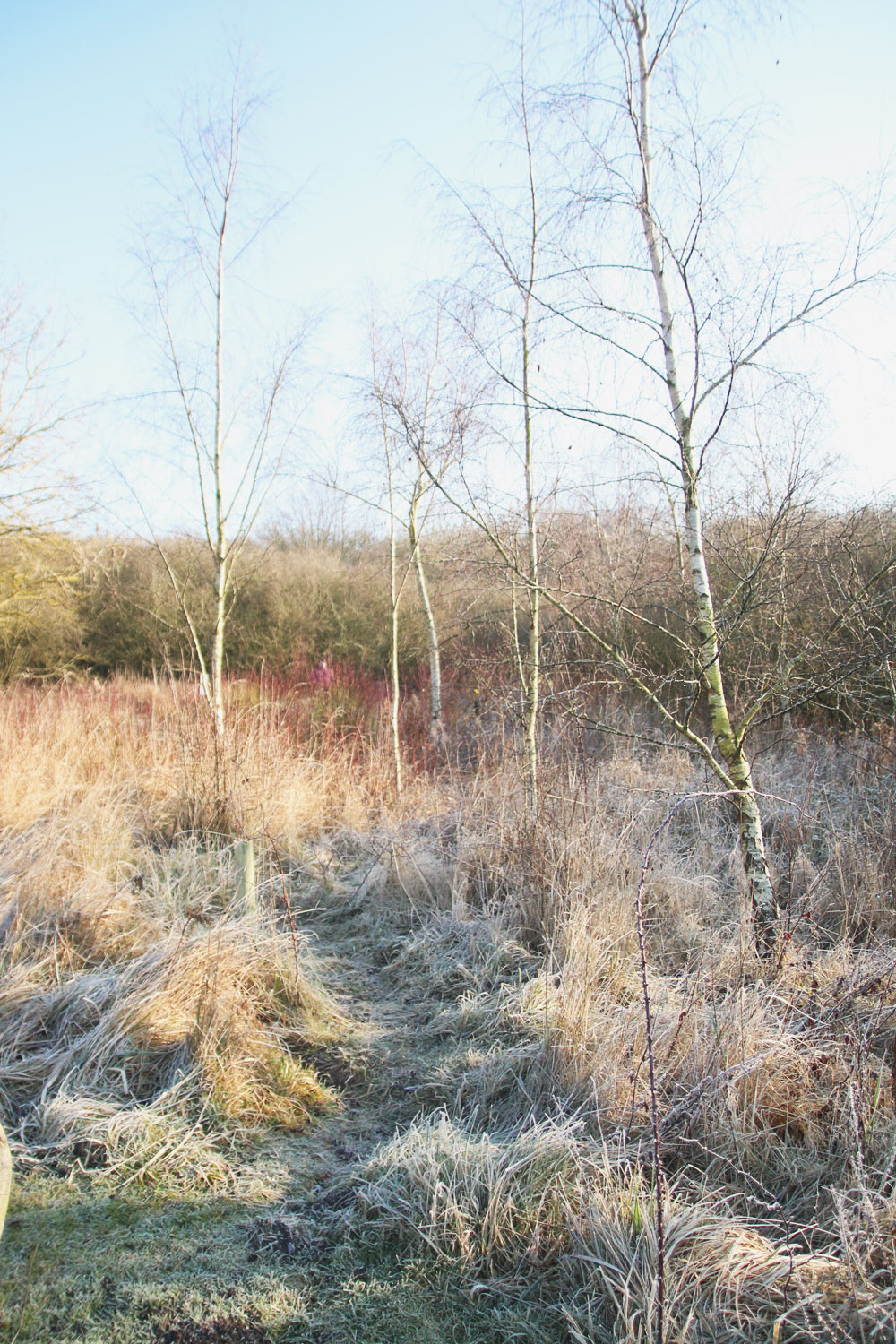 Get Outside
I know this isn't always possible, especially for people who work during normal daylight hours, but try get outside as much as you can during the day. Take a 10 minute walk on your lunchbreak or walk to and from work if possible. Try and make the most of your weekends too – get our for the day and explore your local area.
Exercise
Exercise helps to boost your mood, so even just going to the gym for 30 minutes in the evening can help. Shane and I like to go for a quick 30 minute walk after work during the winter, and although it's dark out, it just makes us feel a lot better getting some fresh air rather than sitting in the house lounging around all evening.
Vitamin D
Another major thing I've noticed this year is that taking Vitamin D supplements really help me. As soon as I started feeling my first symptoms of SAD back in October, I immediately bought some Vitamin D tablets and after the first few days I felt a lot better. I'd been coming home from work and curling up in bed and sleeping for an hour or so and not even wanting to cook dinner, but I was coming home and being super productive. Shane's been taking them too and although he doesn't suffer with SAD, he's said that he feels a lot better taking them too.
Eat Well
What you eat can totally have an affect on your physical and mental health. I used to find it so hard to come home from work in the winter and cook a nice healthy meal. I'd either just want to cook unhealthy foods, or most likely, order a takeaway. I really do feel the difference when I start my day with a nice healthy breakfast (I've been loving smoothies lately), and then a nice healthy meal in the evening. I feel energised after I've eaten rather than weighted and sleepy.
Stay Hydrated
I definitely think drinking a lot of water throughout the day has helped me too. I never used to drink more than a couple pints of squash a day, but now I try to down at least half a litre of water while I'm at work, plus I take in my huge Chilly's water bottle (affiliate link) filled with squash and tell myself to drink that aswell.
Reduce Stress
This is definitely one of those ones that's easier to say than do tbh. Figure out what you're stressing about and try different things to reduce the stress or at least ease your mind. Maybe even just spending an evening with a nice warm bath, netflix and having a little pamper session once a week.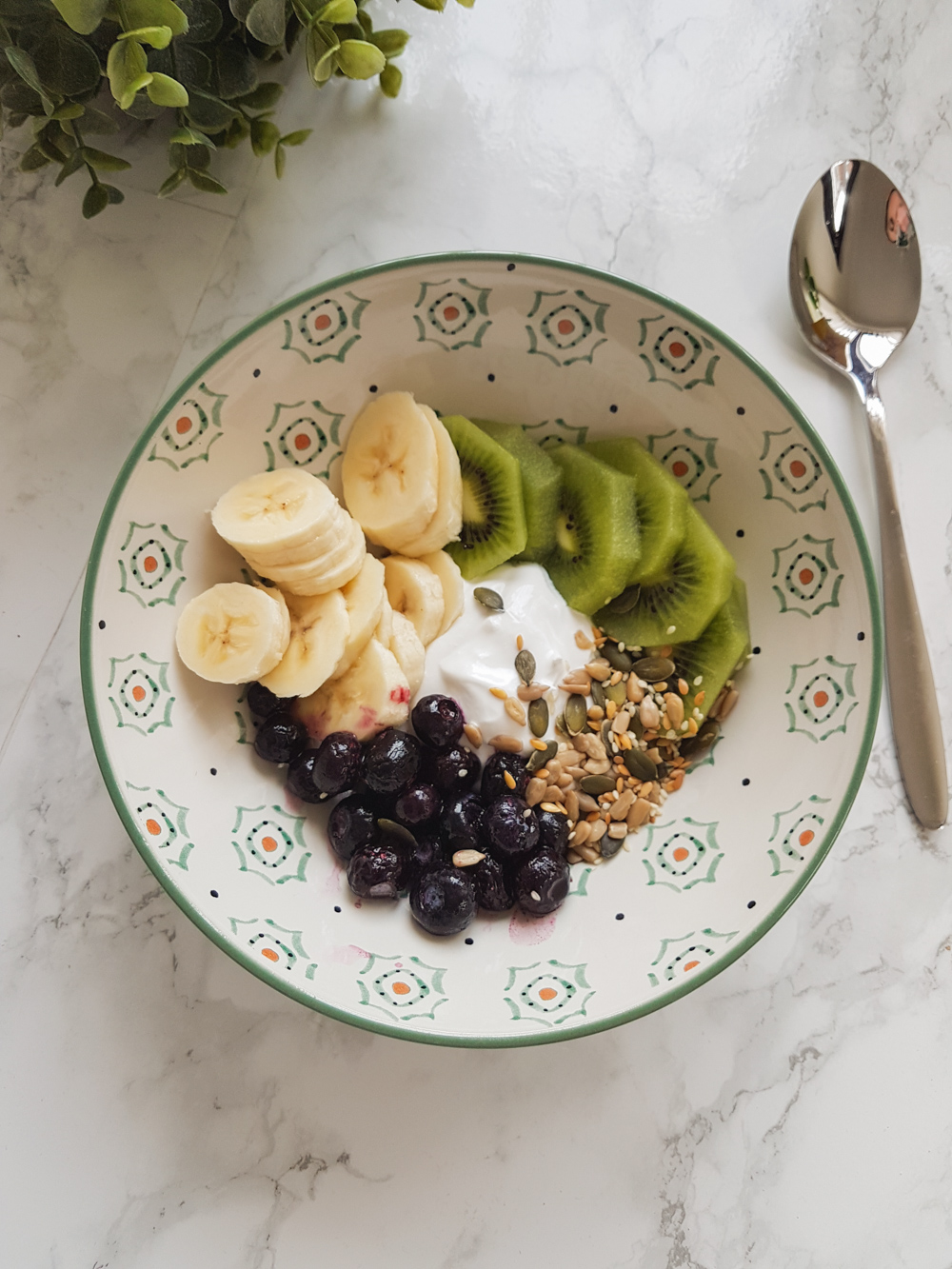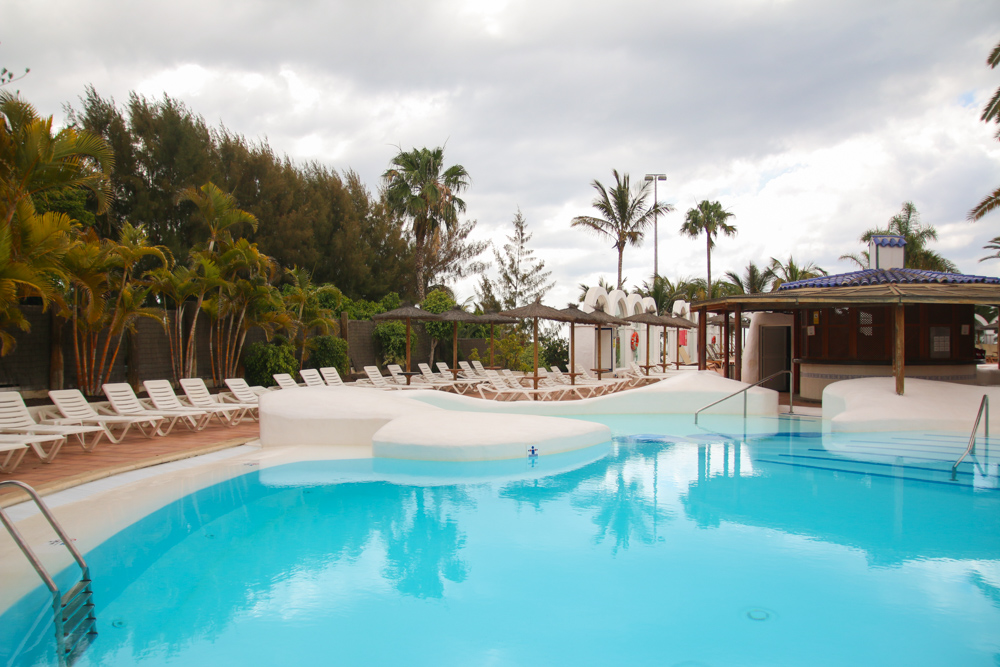 Get Some Winter Sun
The past few years we've been booking holidays during the winter and I've found that having something to look forward to in some of the coldest, darkest months of the year has really helped me. Last year, we spent 3 days in the Algarve just before Christmas, and it was so nice to get away to somewhere a bit warmer than here and see somewhere new. We're actually headed back there in February and I can't wait!
For some winter sun destinations, the Canary Islands, Cyprus, Malta & Morocco are all around 20ºc this time of year and have plenty of things to see and do for a few days of nice warm weather and (slightly) longer days.
Do you have any other tips on how to help with SAD?
Follow
Save
* This post contains some affiliate links at no extra cost to you, but I do make a small amount of commission on any purchases.