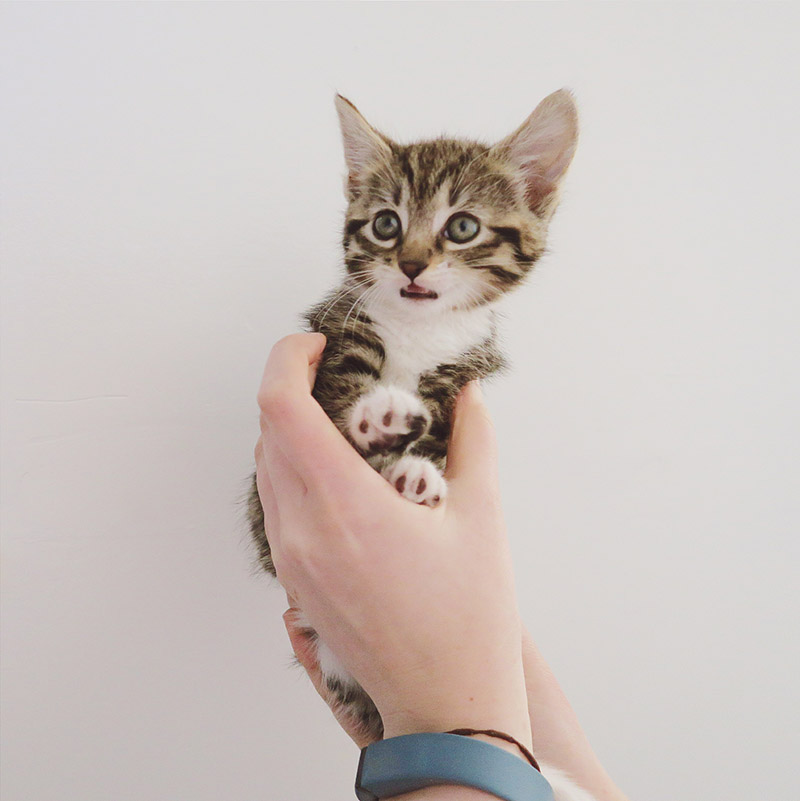 So I'm not sure how I managed to keep this quiet for so long, but we got a tiny kitten on Thursday night! She is adorable! We actually weren't planning on getting another cat, mostly because Mr is very needy and he likes his cuddles so we didn't think he's cope very well, but my brothers girlfriends cat just had a litter and we decided to just go for it.
She's almost 7 weeks old and she is SO adorable! She absolutely loves cuddles and will try anything to nuzzle into you for a little cuddle. She also loves to climb. Seriously, she climbs up everything, including our legs! I was standing there brushing my teeth the first night and she just climbed all the way from my feet to my shoulder and just sat there. As soon as we walk in the room, she's right there pouncing onto our legs! She's crazy! I've forgotten how active kittens are! I can't help but laugh when she walks and runs though – she's still a little wobbly on her feet, and it's the cutest thing ever!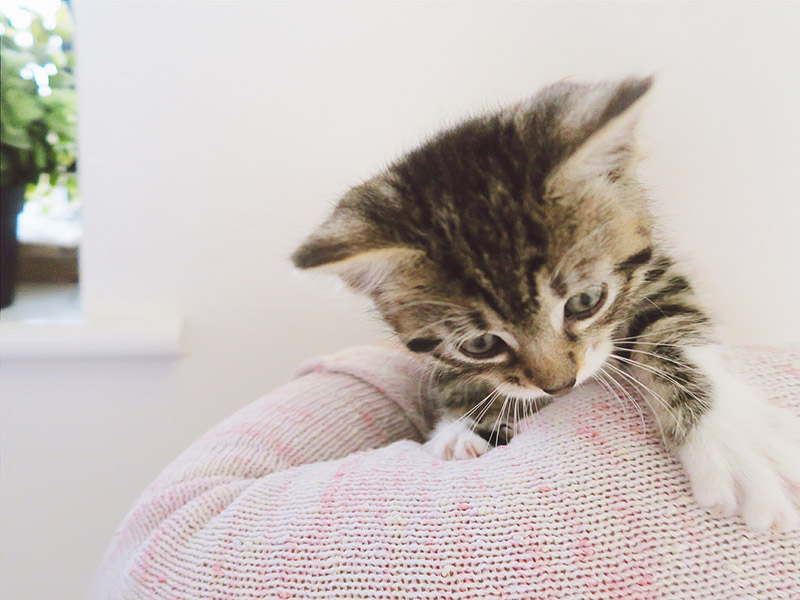 My mum kept one of her brothers too – he's called Chappie and he's SO playful in comparison to her! He finds anything to play with, like a bag, a door, the floor, whereas she likes to cuddle. They're so playful with each other when we bring them together though, so they get a few hours together everyday, which is nice for them.
We're doing the whole thing of keeping her and Mr apart, giving Mr the whole house like he's used to so that he doesn't feel like the kitten is taking over his territory, and slowly incorporating her into the rest of the house. So far, it's not going great – but to be fair it's only the second day! They had a little meet yesterday, which went terribly! We let her out upstairs for a bit and she spotted him and ran all excitedly over to him, he hissed, growled, howled and then swiped her across the face before running out of the house, and she got the shock of her life! She really didn't know how to take it! Poor thing!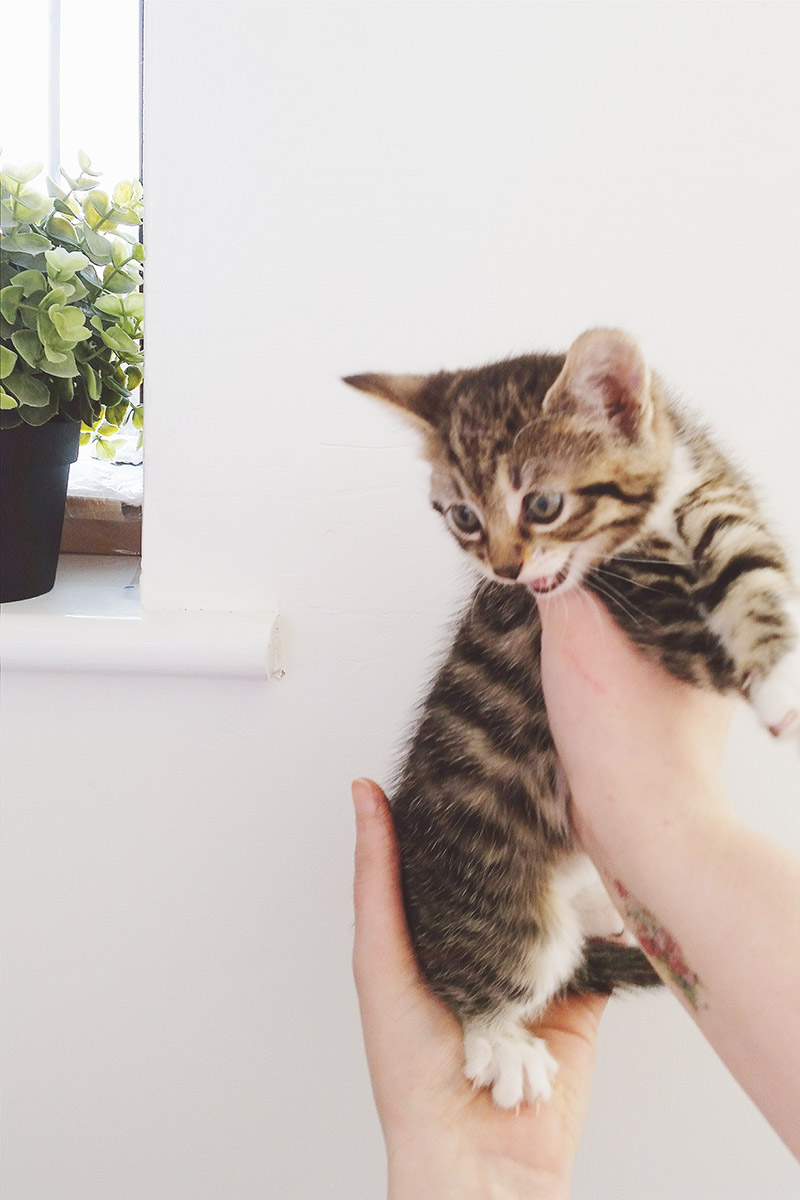 I've read online to slowly incorporate her smells into the rest of the house, but Mr really doesn't seem bothered by her scent at all or her constant meowing! It's only when he sees her that he freaks out! She's just explored the living room while he was out, and after I'd put her back and he came back in, he just jumped up onto the couch and fell asleep as if she'd never even been in there! I was expecting all this sniffing to happen, but nope! I'll keep trying and hopefully he'll get used to her soon!
Any tips on incorporating them together would seriously be great! He's used to having other cats around as he grew up with his litter sister, and he's best friends with the cats in our street, but he's never had another cat (other than his sister) in his house before, so this is all new to him! I really don't want to stress him out too much!
I created an instagram for her too, so if you want to follow her and Mr you can follow them @keekothekitty and @mrtoffthecat.