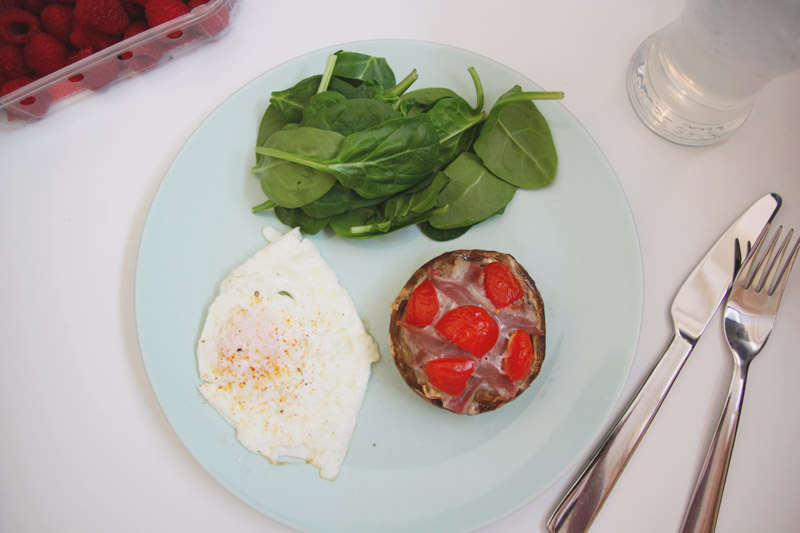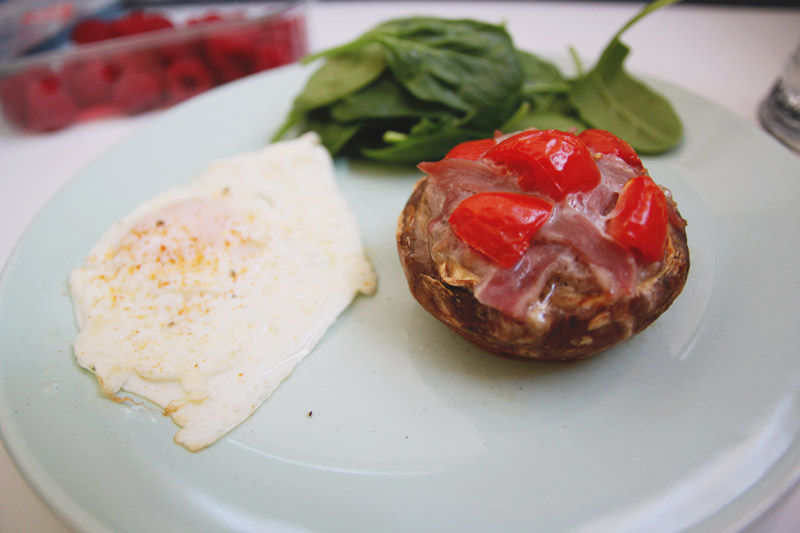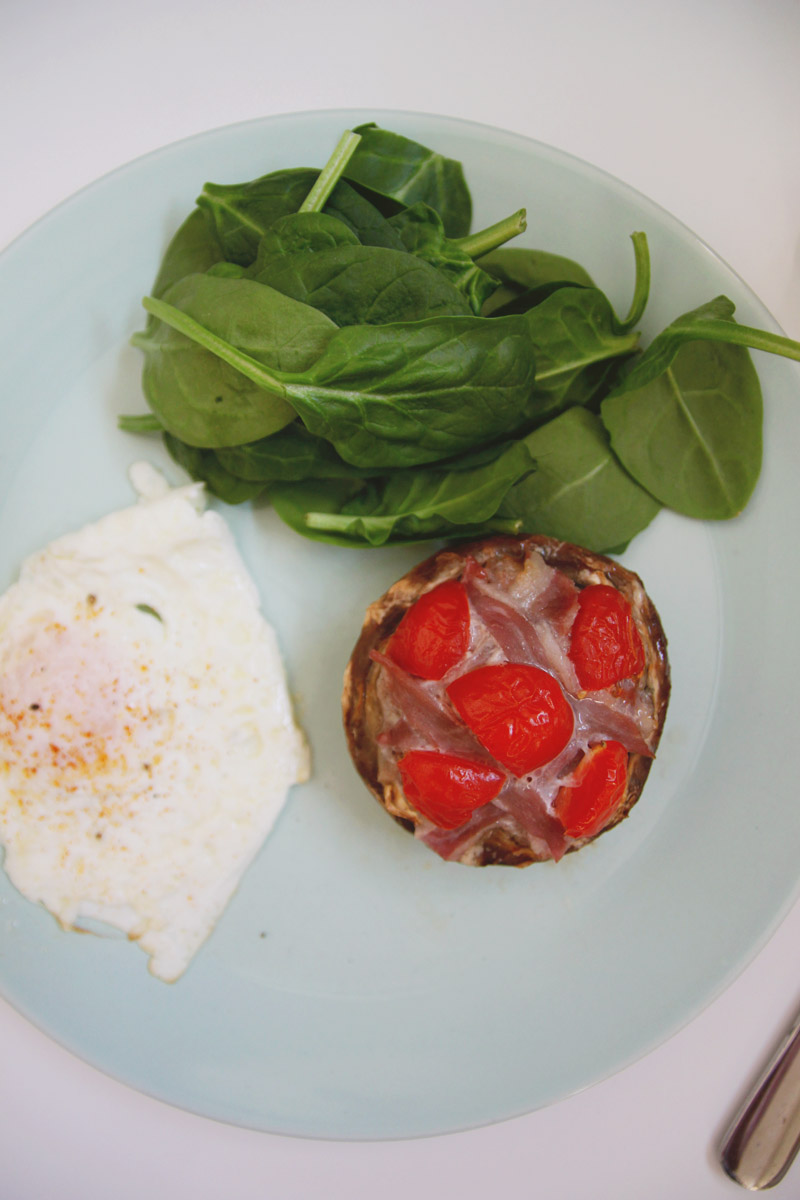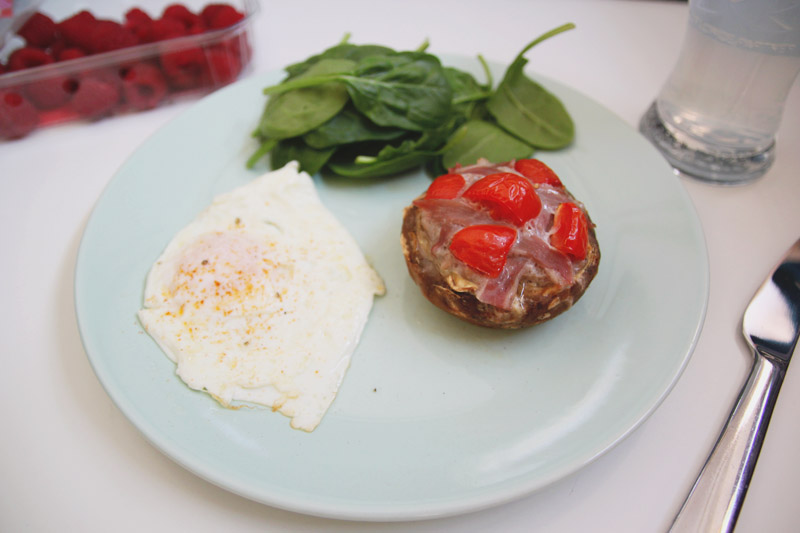 Whoever came up with the idea of stuffed mushrooms is a genious! We usually just have ours with a little crumbled stilton cheese on top and steamed until they're cooked through and the cheese has melted everywhere. So good! Just before Christmas, my mum and I visited a little garden centre and food shop and in the meat counter they had prepared stuffed mushrooms so I bought a couple. They were pretty good, so I decided to recreate them to make breakfast mushrooms instead. It's basically a whole english breakfast in a giant mushroom! You can't get any better than that haha!
INGREDIENTS:
2 x portobello mushrooms
4 chipolatas minced (skin off) or a handful of sausagemeat
2 slices of back bacon, sliced into long thin strips
2 cherry tomatoes
sprinkle of stilton cheese
salt and pepper
TO COOK:
1. Preheat the oven to 200°C/390°F. Take the middle stalk out of the mushrooms and crumble over a little stilton.
2. Fill the mushrooms with the minced chipolata meat or sausagemeat till full, then criscross with the bacon.
3. In between the bacon, stick in some chopped cherry tomatoes. Wrap in tinfoil (make sure the're wrapped so the juices can't escape the foil, otherwise you'll have a super juicy oven!), then bake in the oven for 25 minutes.
4. For the last 5 minutes of cooking, carefully open the foil so and grill the mushrooms so they don't look so pale haha!
We served ours with a fried egg and some fresh spinach for a nice super filling and healthy breakfast. Let me know if you try them!