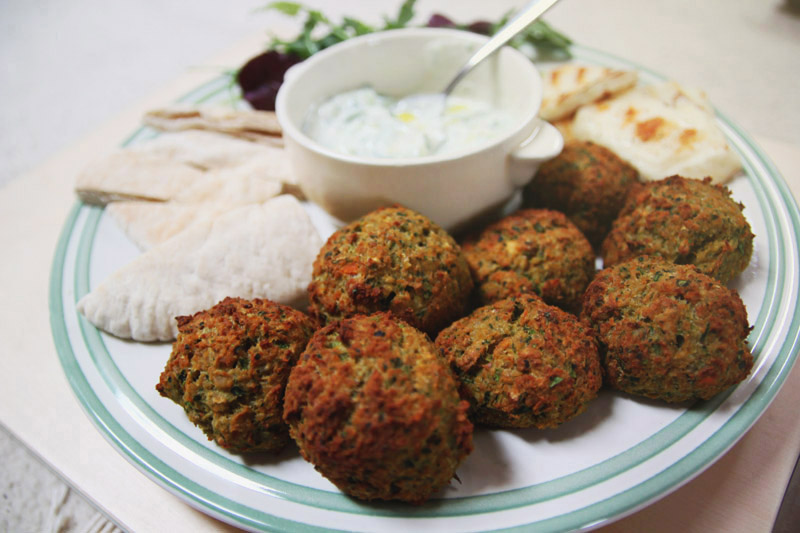 Lately, I've become really interested in Middle Eastern food and one of my favourite dishes is a meze platter containing falafels, tzatziki and halloumi cheese. I just love it, especially served with a little rocket salad (or fattoush) and some pitta and it's the perfect little lunch/dinner.
I decided to try and make my own falafels as I've only ever eaten ones from farmers markets or supermarkets, which can tend to be a little too dry and often contain a lot of flour. I decided to come up with a gluten free version instead that wasn't too dry.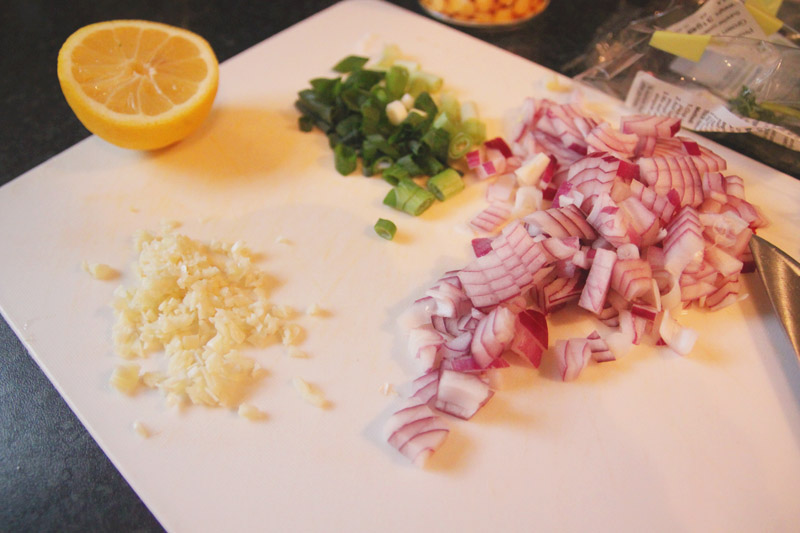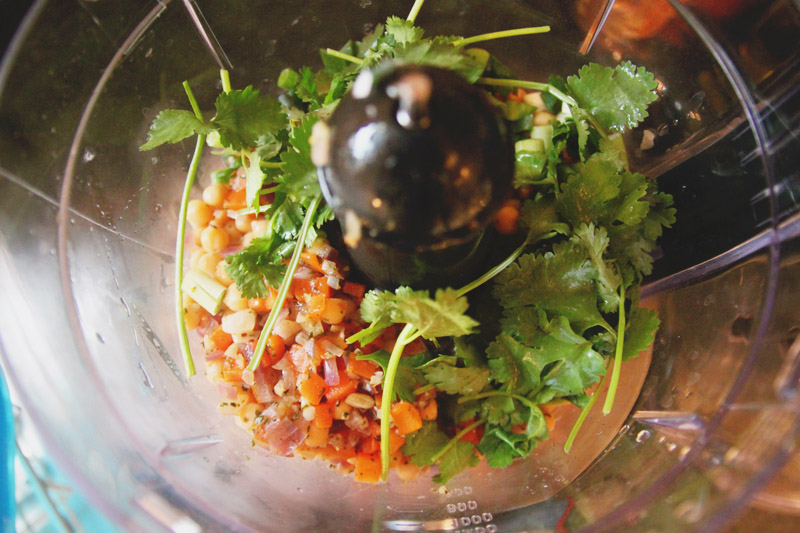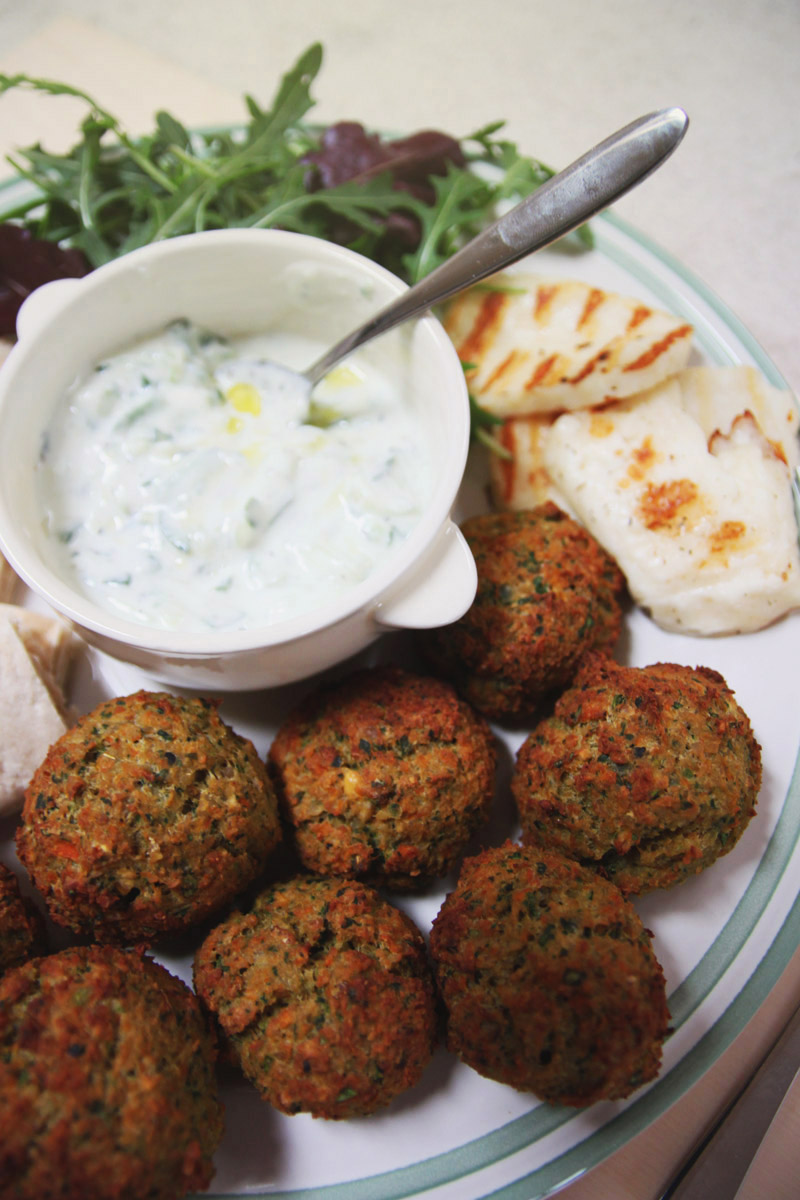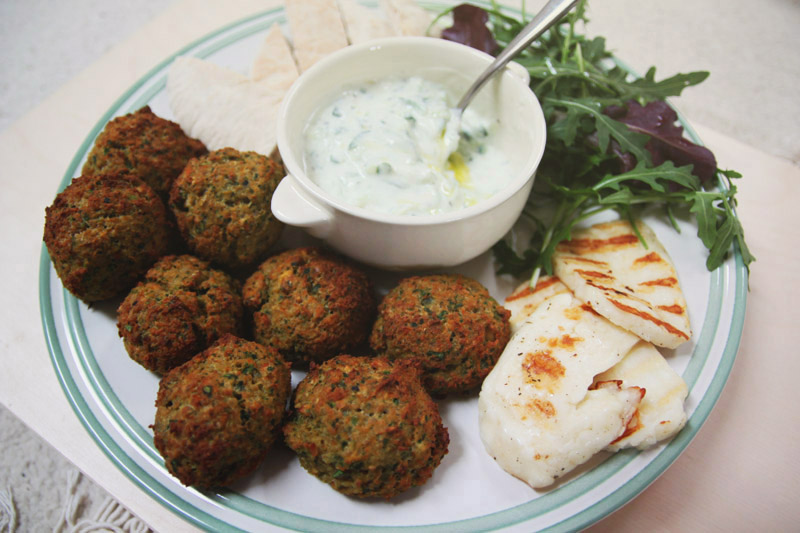 INGREDIENTS:
1 can (400g) chickpeas
1 carrot, finely chopped
1 red onion, finely chopped
2 spring onions, finely sliced
1-2 cloves garlic, finely chopped
1 tsp cumin powder
½ tsp ground coriander
salt & pepper
½ tsp cinnamon powder
1 egg
1 handful fresh coriander
1 small bunch flat leaf parsley
1-2 tbsps chickpea flour
½ tsp bicarbonate of soda
½ tsp coconut oil/butter/olive oil
for the tzatziki
1/4 cucumber, grated
250g plain/greek yogurt
1 small garlic clove, finely grated
a few mint leaves
lemon juice
TO COOK:
1. Preheat the oven to 190°C/370°F. In a saucepan, soften the carrots, red onion and garlic for around 10 minutes, then add in the spices and let them cook off for a minute or two.
2. Add the carrot and onion mix to a food processor with the drained can of chickpeas, the spring onions, fresh herbs, egg and a pinch of salt and pepper and blend till smooth. If the mix is a little wet, add in a little chickpea flour. You want the mix to still be quite sticky so they don't become too dry while they cook.
3. Shape the mix into golf ball sized balls and place on a baking tray. Cook for around 20-35 minutes, until golden brown.
4. While the falafels are cooking, make the tzatziki by grating the cucumber and squeezing all the excess juice out, then combine in a bowl with the yogurt, lemon juice, garlic, mint and lemon and a little salt and pepper.
I love to serve it with pitta, salad and some freshly grilled halloumi. So good! They're amazing in a wrap too! Let me know if you make them!