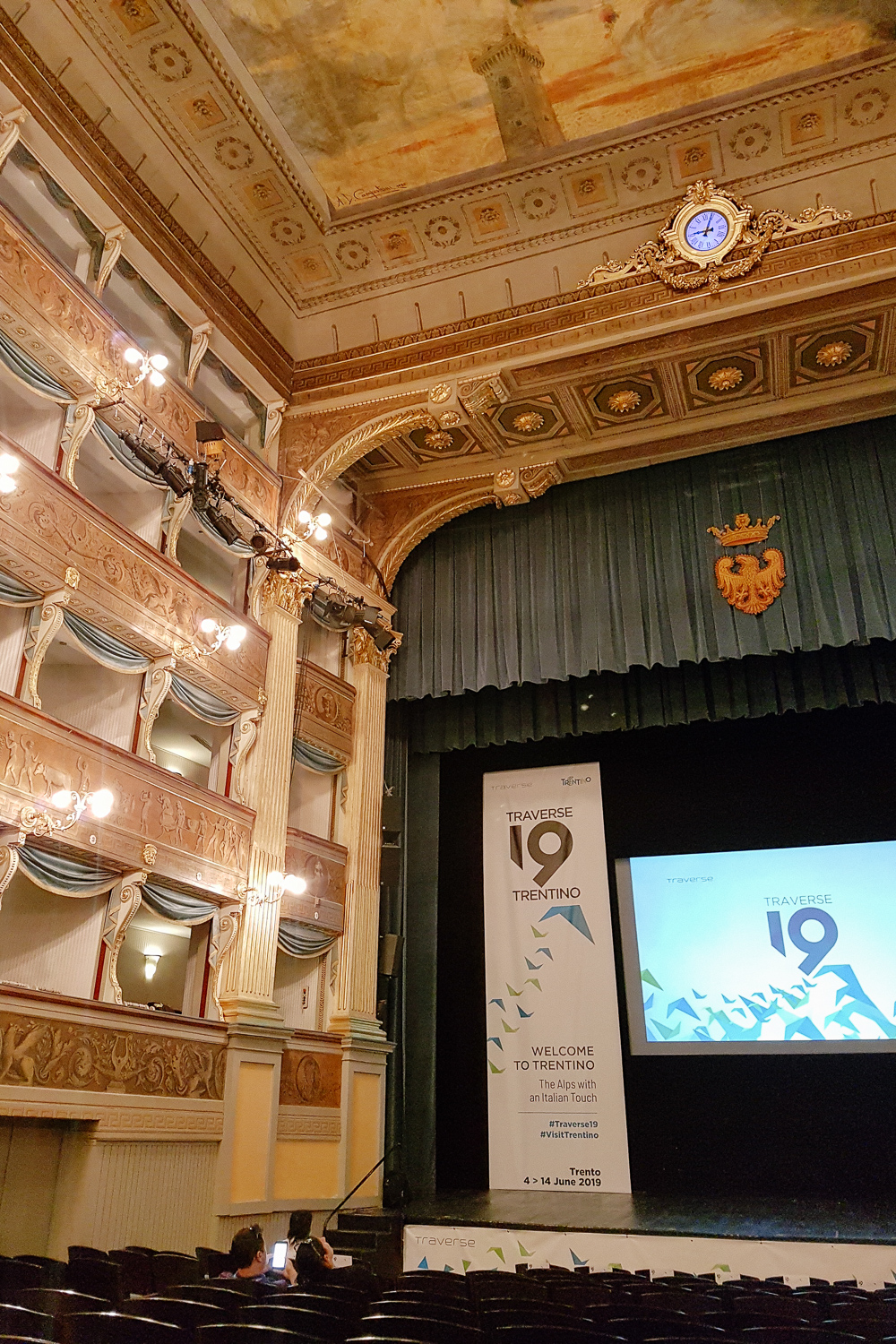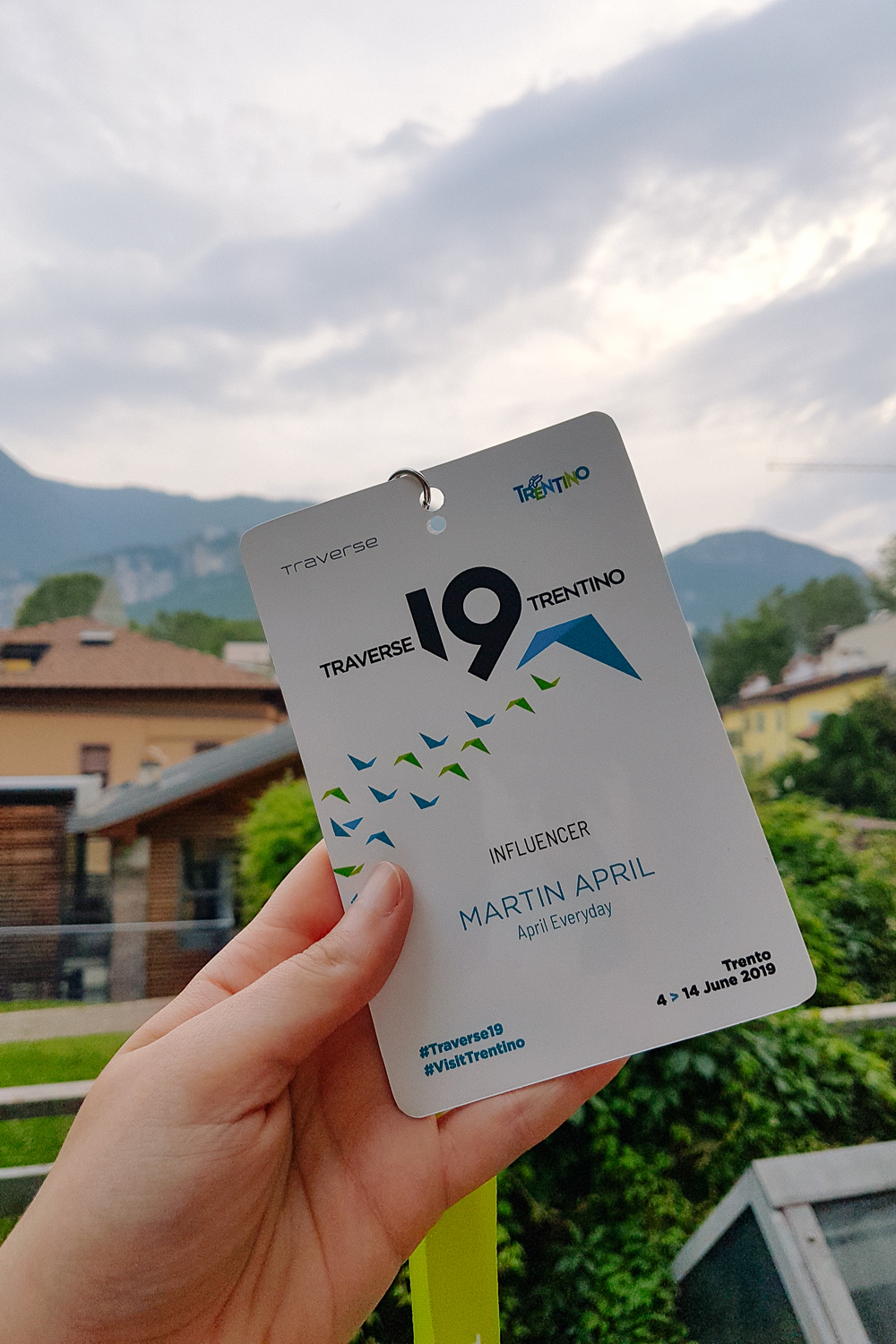 Traverse 19 in Trentino, Italy
Between the 4th – 14th June 2019, Traverse Events held their annual travel blogging conference in Trentino, Italy, with the main weekend conference on the weekend of the 8th and 9th June in the city of Trento. Each year it's held in a different location (last year it was in Rotterdam), and wow, what a stunning area of Italy Trentino is!
This year, aswell as the main weekend conference, they also held mid-week experiences which included options like helicopter tours of Trento, wine tasting, horse riding and photo tours. Sadly, the experiences were booked up super quick, so I only managed to book onto one – a photo tour of Trento with Dan from Dan Flying Solo which was amazing! Aswell as that, they also did a limited number of post-event adventures which you had to apply for, which took you out on a 4 day exploration of the Trentino region of Italy.
I wasn't too sure if I was going to go or not, but I'm so glad I bought my ticket in the end! I went for a long weekend (Thursday-Monday) so that I had some time to explore while I was there too and I'm glad I stuck an extra few days on. I've only been to one other blog event before which was the icelolly 'Blog at the Beach' day in Leeds, so I didn't really know what to expect from it. So here's a few things I learned from my first travel blogging conference incase you're thinking of going next year!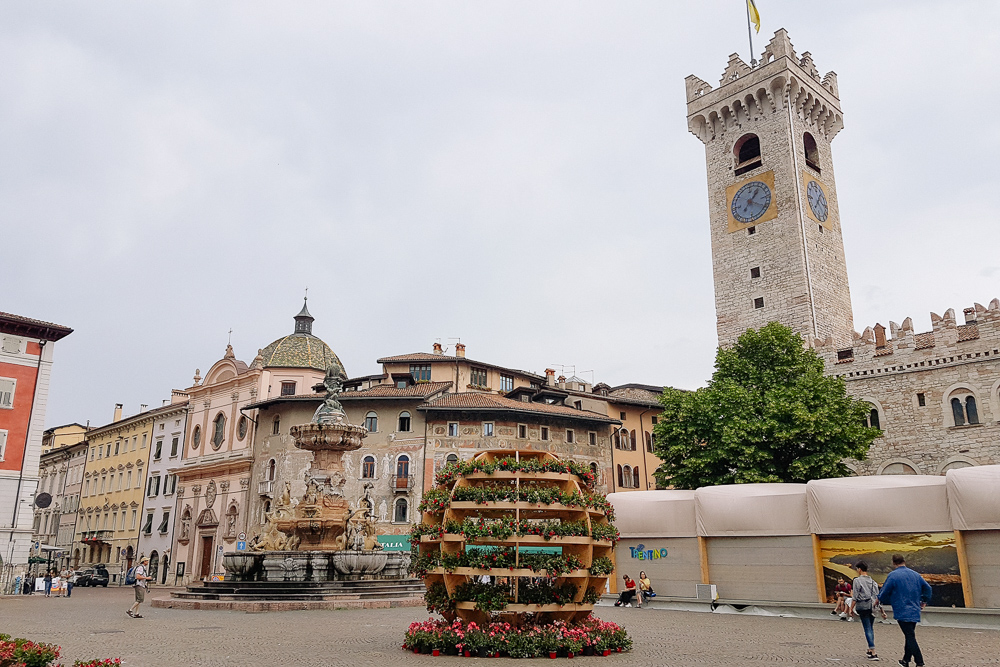 Numbers Don't Matter
Being a smaller blogger I was worried that it would be focused more for 'bigger' bloggers and that I wouldn't be able to learn much relevant to me, but honestly, numbers don't matter. There were people there with 200 followers and others with 200k+ followers. There's so many sessions on at the same time, about a variety of topics that you can tailor it to suit you and your skills. I actually think that the newer you are at blogging, youtube or instagram, the better, as there's SO much for you to learn!
Everyone was super nice too! I was worried that being a smaller blogger, people would have their 'groups', but everyone was so friendly and at all the social events it was nice to get to chat with so many people I'd never even heard of before and then see them all over the course of the weekend too!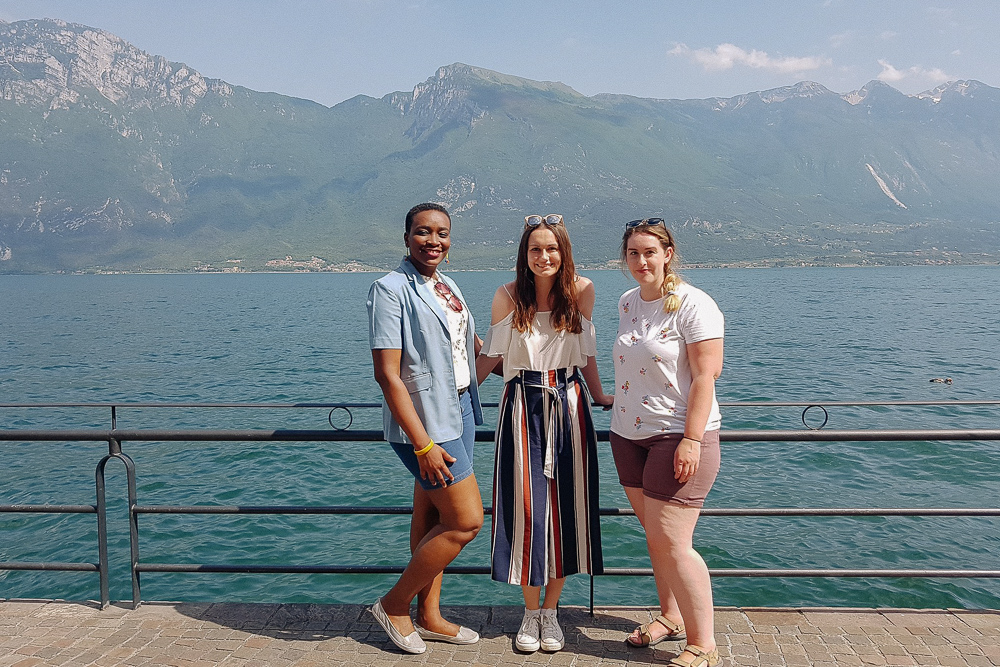 You'll Make New Friends
This was one of my favourite parts about the weekend! I ended up sharing a hotel room with Danielle, Davida and Rebecca. I'd actually only met Danielle before at a meetup in London last summer but all three girls were SO lovely and we had such a great weekend! I also got to meet so many people that I've been talking to on twitter or following on instagram for a while, so it was lovely to finally meet everyone. And the funny thing was it was just like meeting friends that you haven't seen for ages, because you already feel like you know them (isn't social media so weird haha).
The mid week experiences were also really great for meeting new people, as they're such small groups so you can really get to chat to everyone. There's also a social evening each night and loads of breaks between the talks and the main pavillion where you can hang around, that you just get talking to people. There were quite a few people that I kept bumping into over the few days I was there which made me feel a lot less anxious about it all!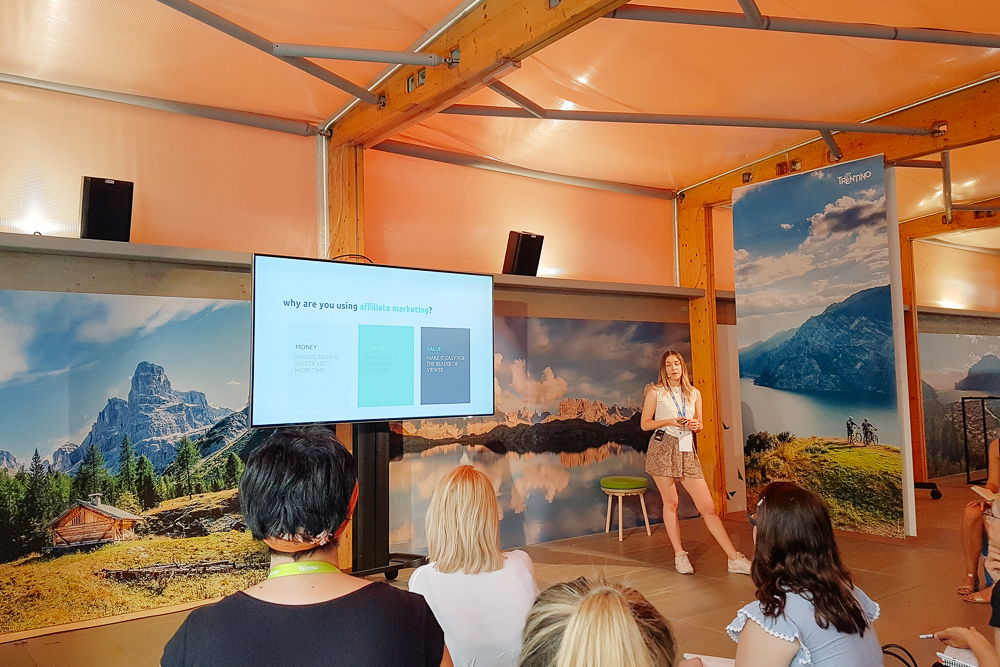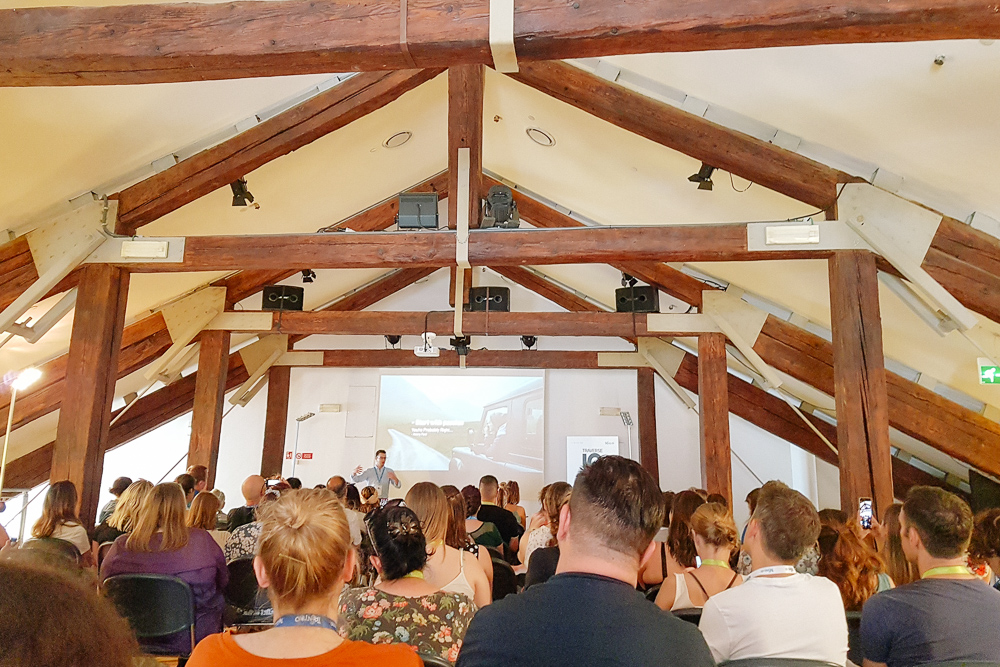 You'll Learn Loads of New Things
It covers so many topics, from Blogging (SEO, writing, affiliate marketing etc), Youtube (editing videos, vlogging tips etc) and Instagram (engagement, editing photos etc), that you can tailor it to what you want to learn. There were about 5 sessions on at the same time so you could pick and choose which ones you wanted to go to.
If you already know about a specific topic and want to learn more, you can e.g. I focus mostly on my blog, so I went to all of the blogging/writing sessions, but if you want to diversify and learn something completely new, then you could go to the YouTube ones as they're pretty broad for all abilties and there's plenty of opportunites to ask any questions throughout.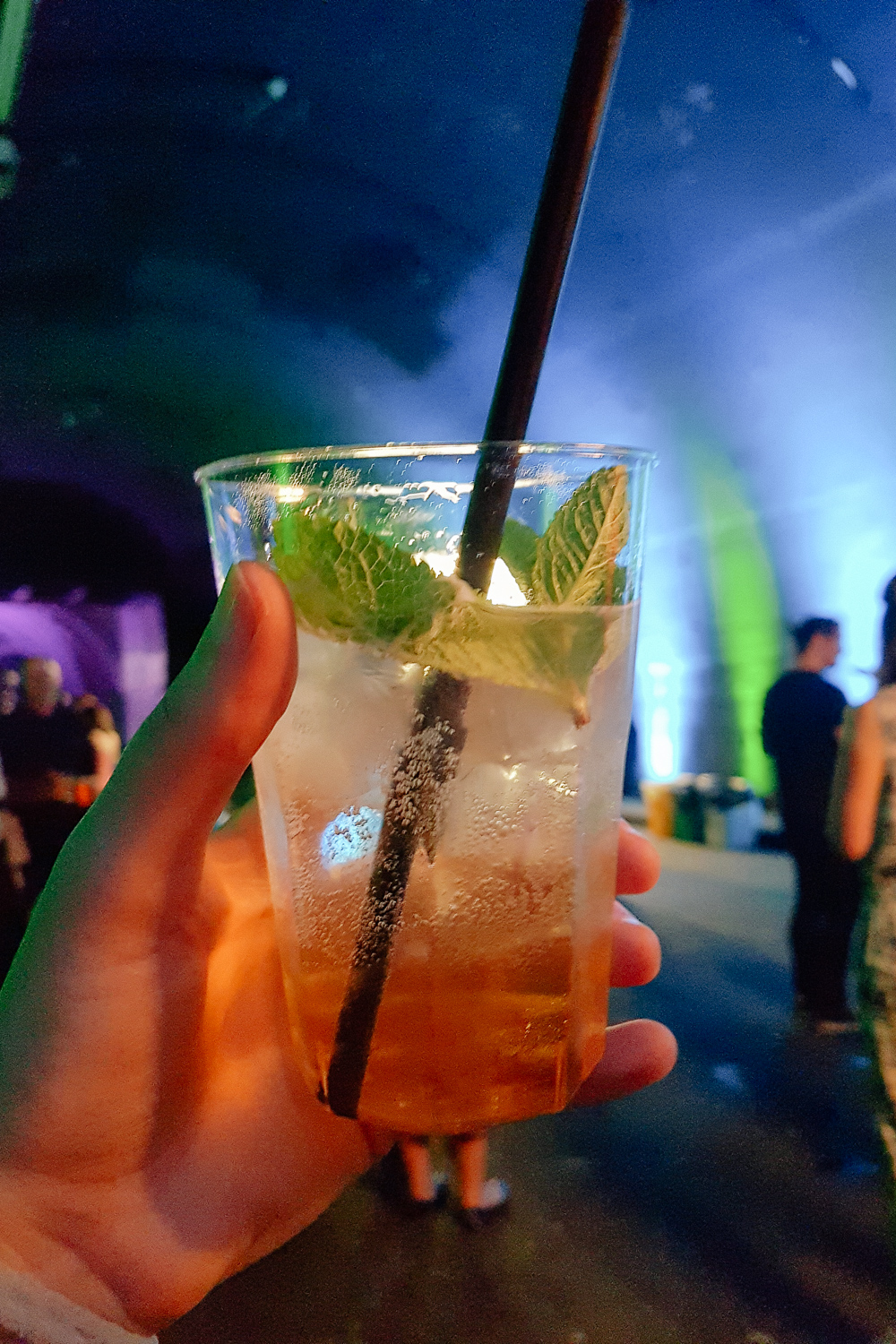 They Love a Party!
(But it's ok if you don't). There were so many social events on between the Tuesday opening day, and the Sunday closing day of the conference. Each evening there was a social event at a different place and it's totally up to you if you go or not. I arrived on the Thursday, so we had dinner and headed to the bar for some drinks for an hour or so before heading to bed (I'm such an old lady at heart haha).
Friday was the Traverse opening party which was located in Le Gallerie, an old unused road tunnel that's been converted into event space. There was an open bar and it was great getting to finally meet everyone who I'd been chatting to on twitter! Saturday was the Traverse Creator Awards, which were held at MART (The Museum of Modern and Contemporary Art) in the nearby town of Rovereto and transport was provided, but I didn't fancy being stuck there all night so I skipped that one and met up with Jordan and a few others for dinner and drinks which was the perfect evening for me haha!
And then there was the closing social at a pizza place, but me being the old lady that I am and a super early wake-up call to catch the train to the airport on the Monday morning, I skipped that one too in favour of packing and getting a not so early night! It's totally up to you how sociable you want to be, but everyone is so nice and welcomes you in!
You'll Come Home Inspired!
After the conference, I just wanted to get home (to see the cats and Shane obviously), but I also just wanted to get cracking on implementing everything that I'd learned over the weekend. Unfortunately, I was SO tired from all the early mornings, late nights and miles of walking each day that I was just so worn out haha! Buuut, once you're home and recovered, you'll know exactly what your goal is and how to get there!
It's such an inspirational weekend and it was great to get to spend it with so many talented people! It was also really nice to actually get to chat about blogs and YouTube for a weekend with other people who do the same things as you and learn off of each other. Trentino (and the city of Trento) was the perfect place for Traverse 19 and I'm already recommending it to all my family and friends as the perfect holiday destination! I can't wait for next year's event, wherever that will be!
Have you been to a Traverse conference before? Are you planning on going to one?
Follow
Save