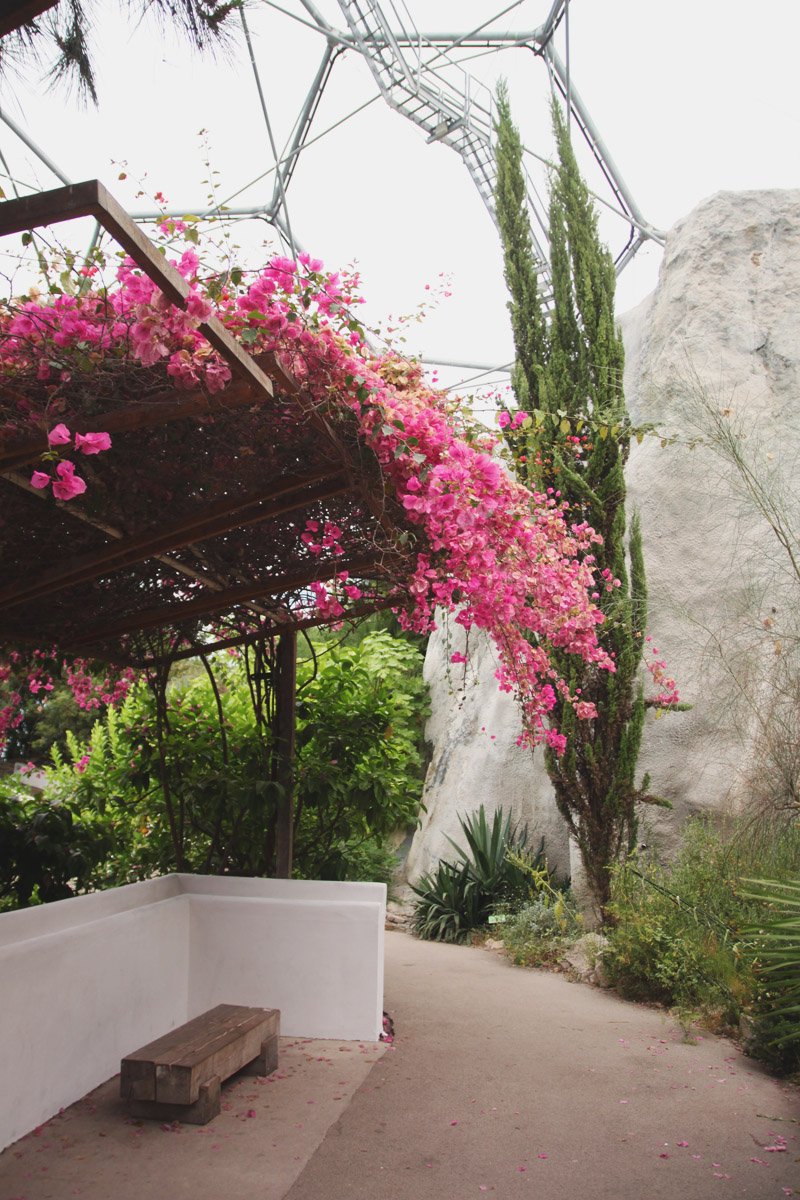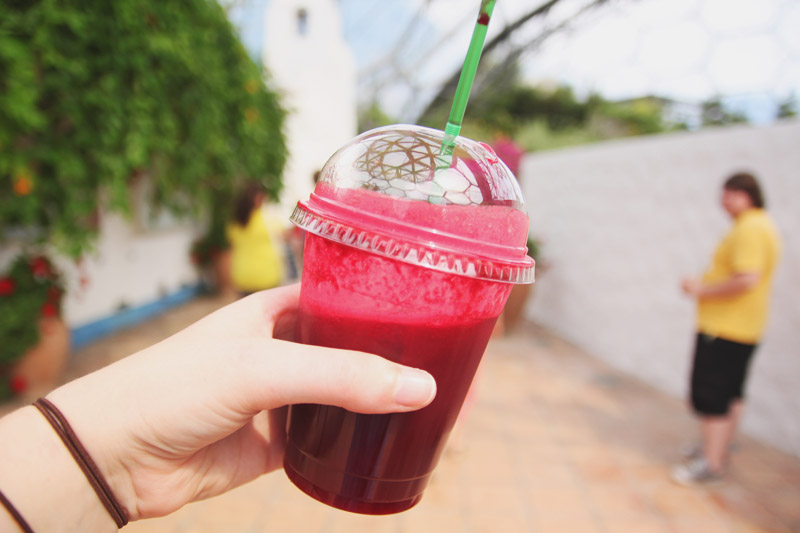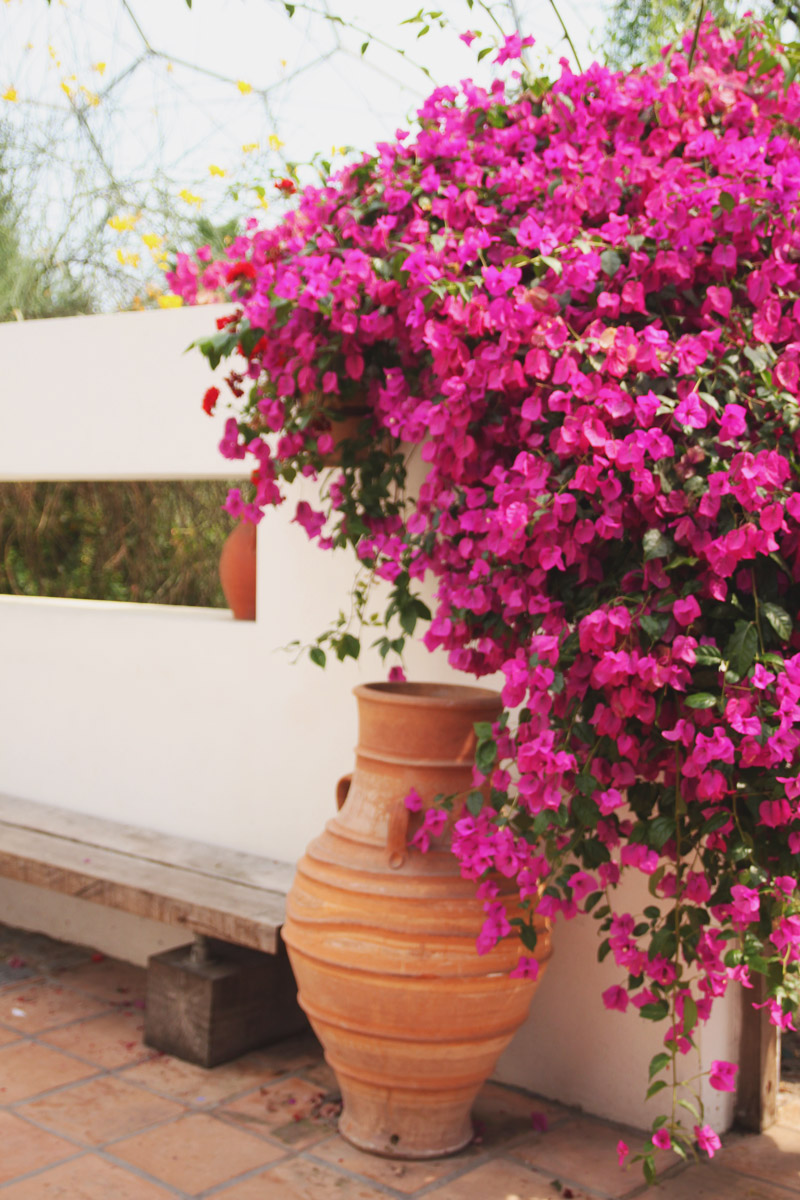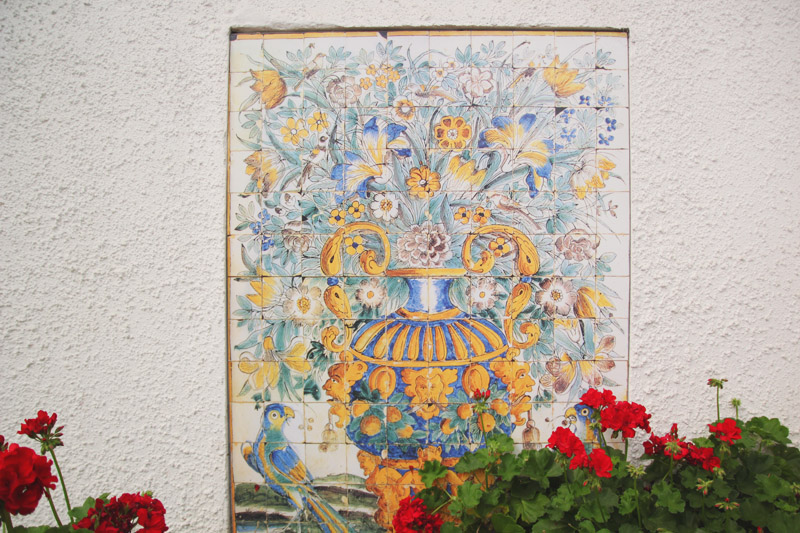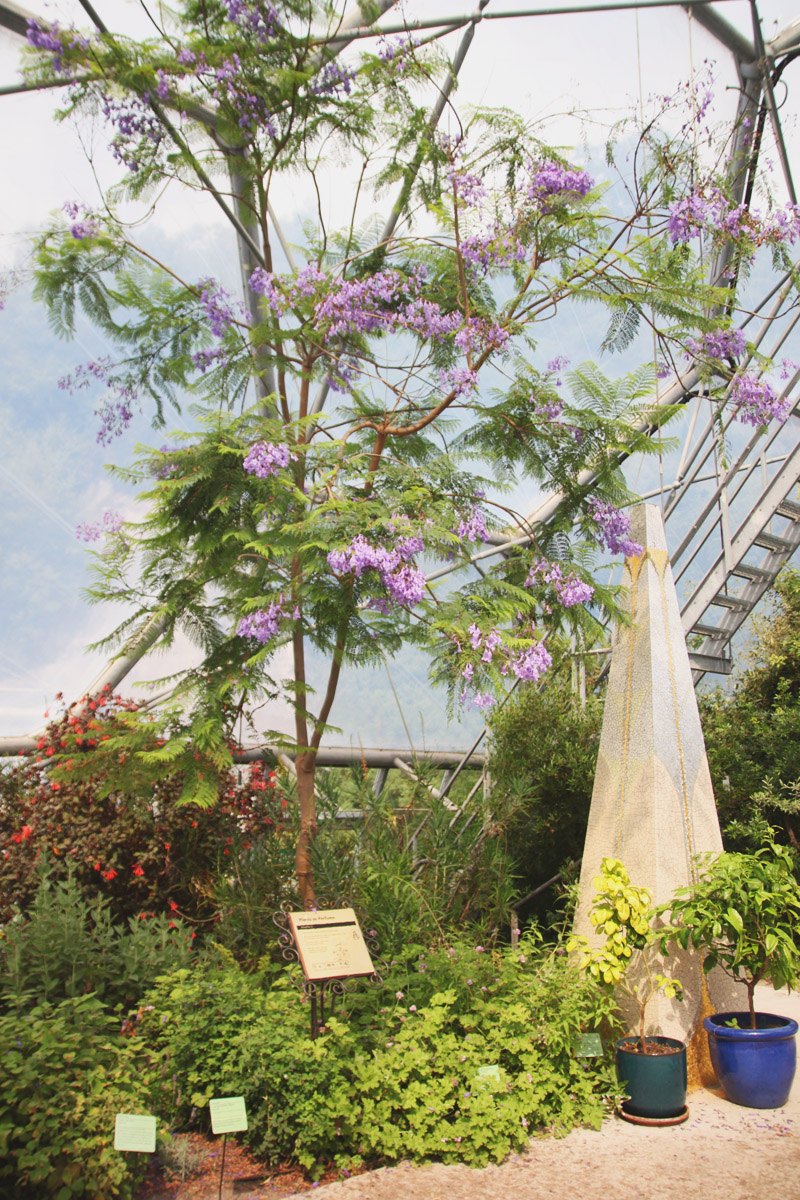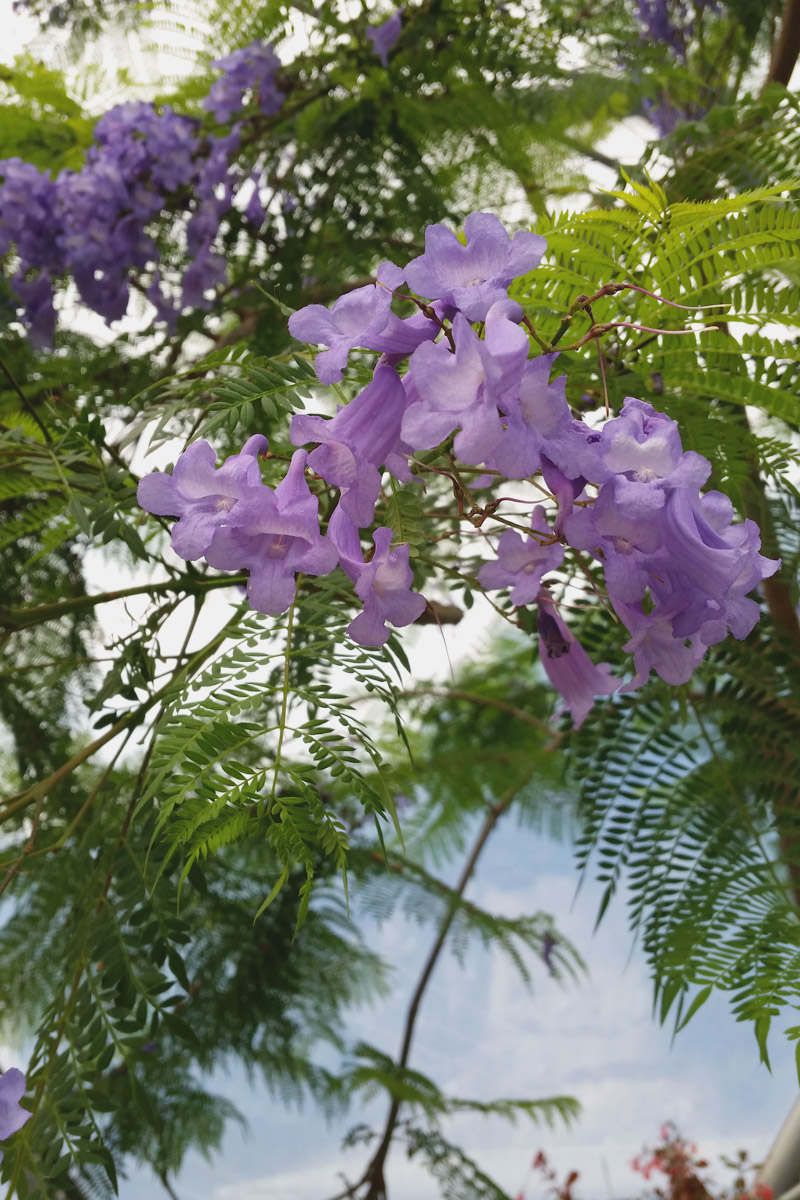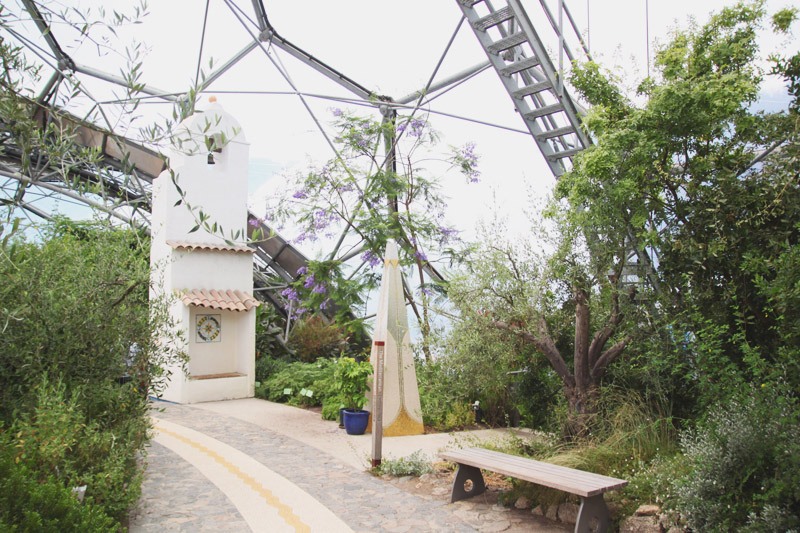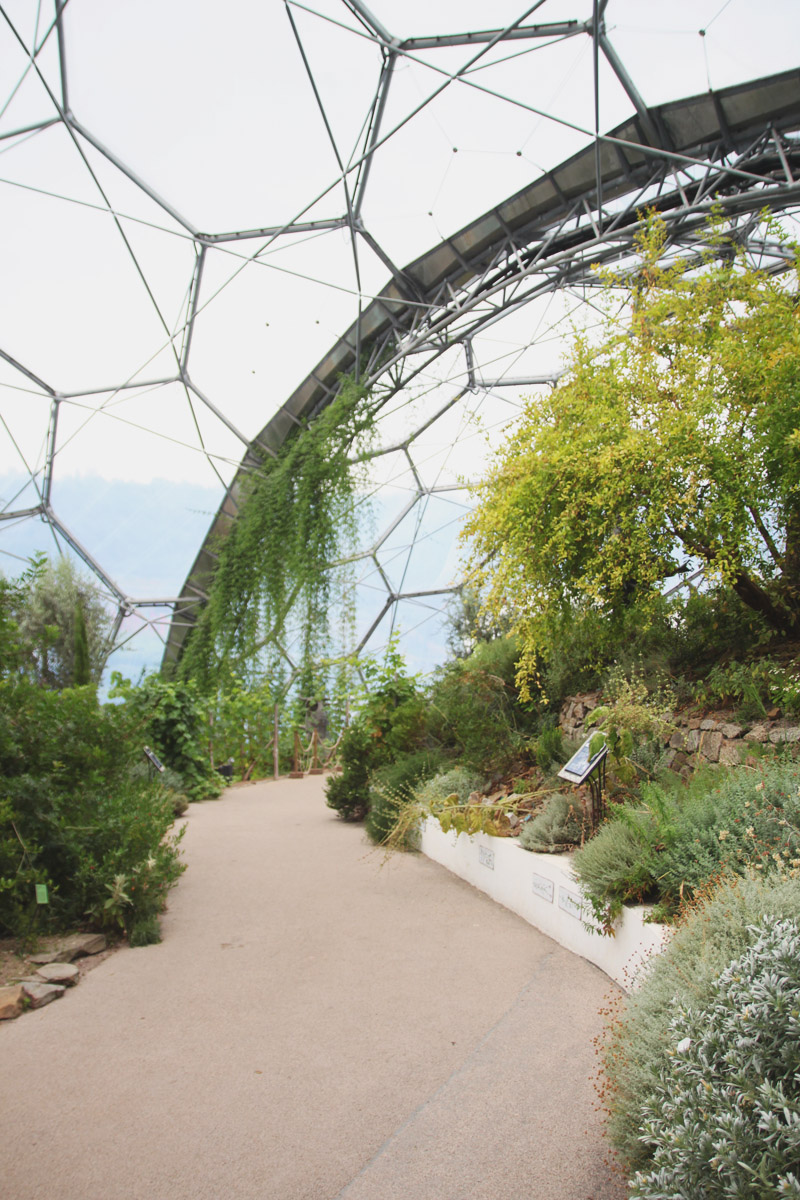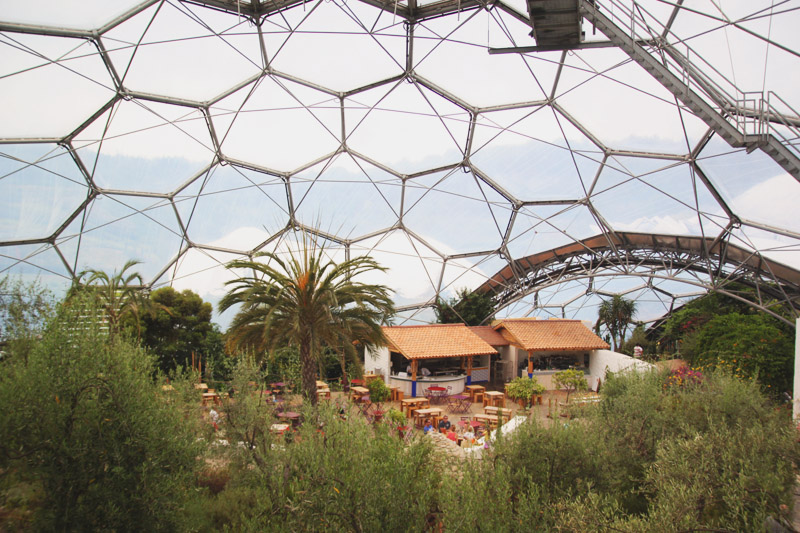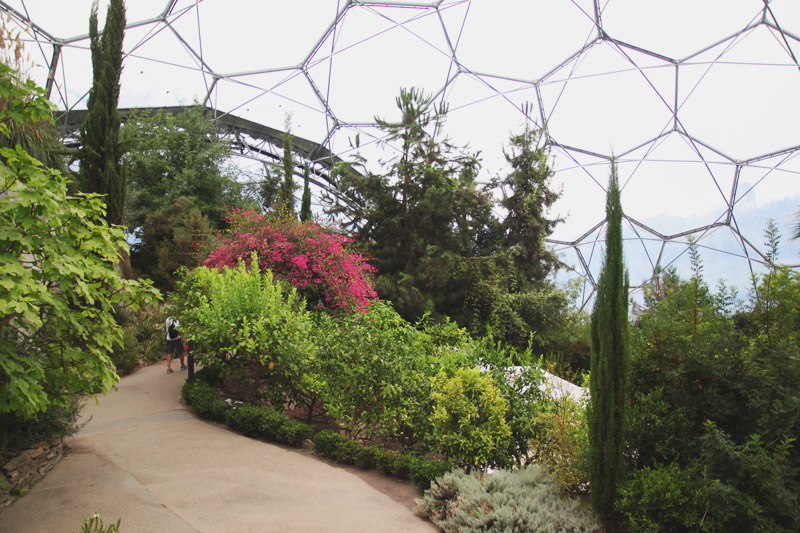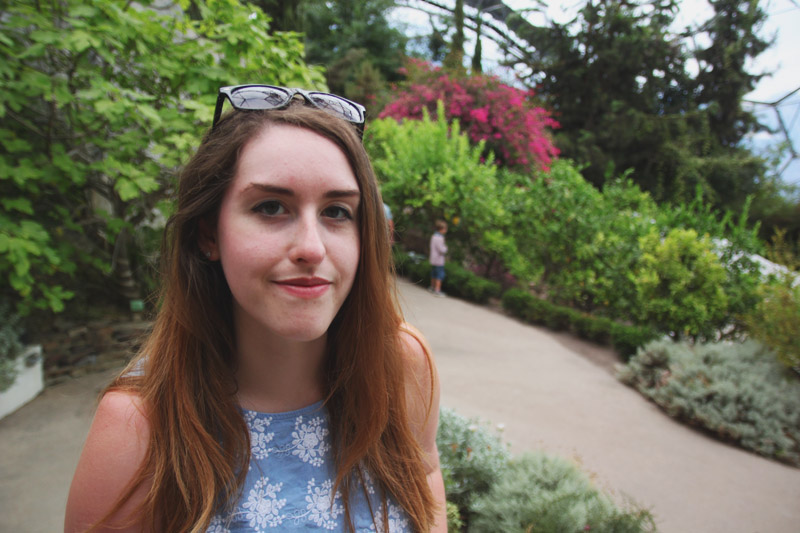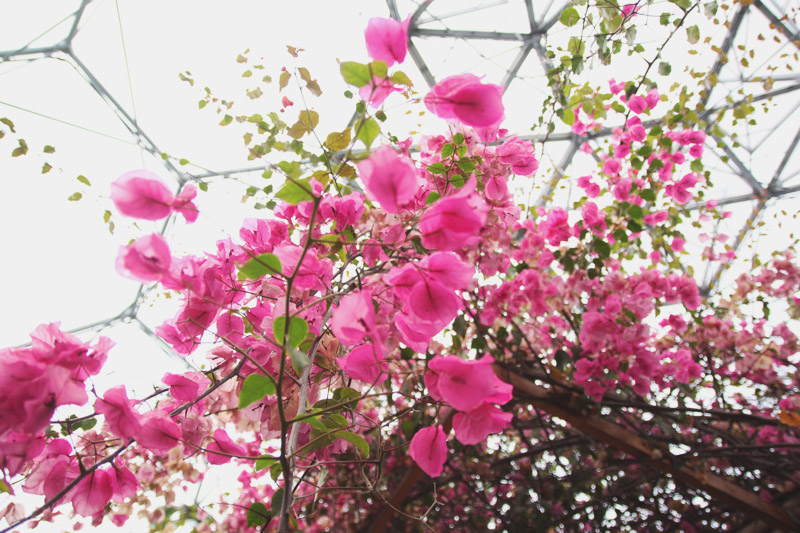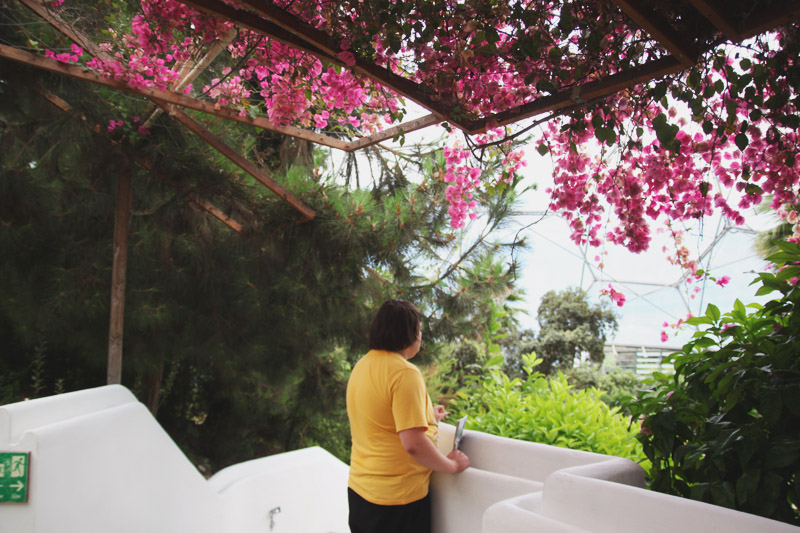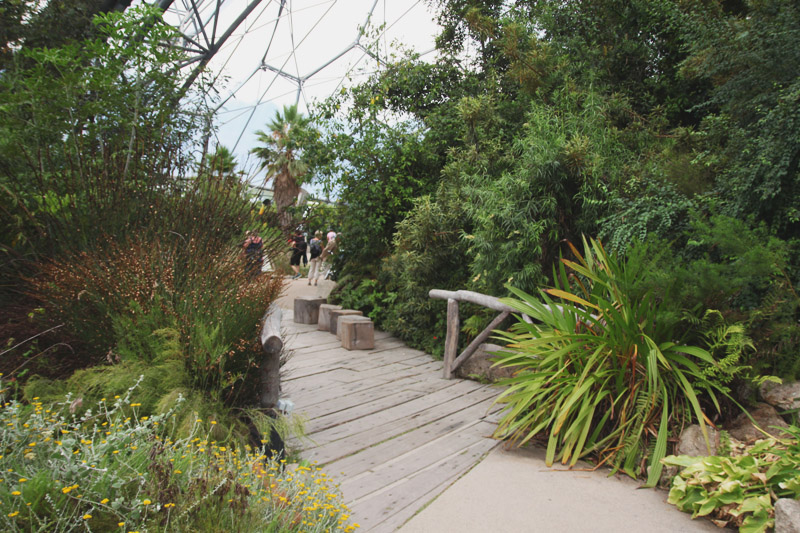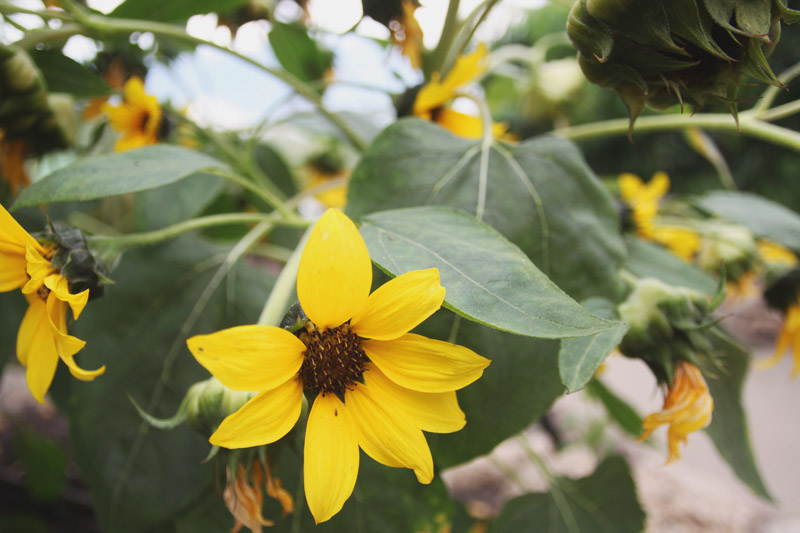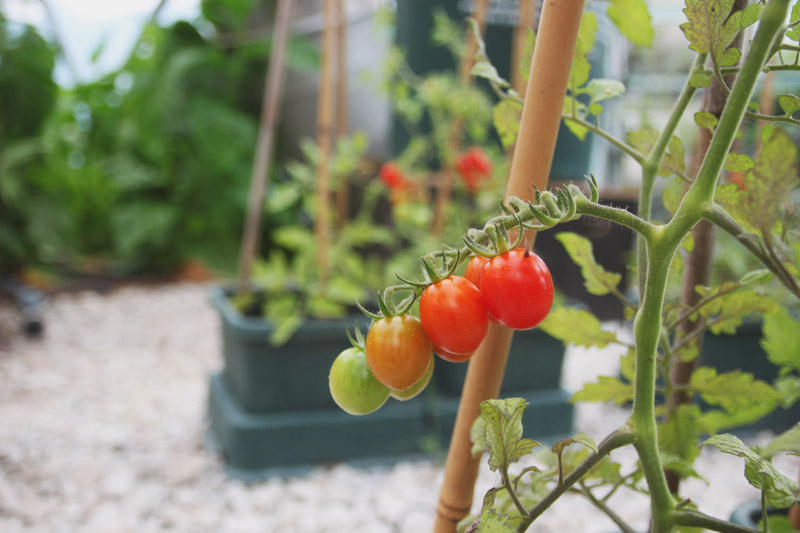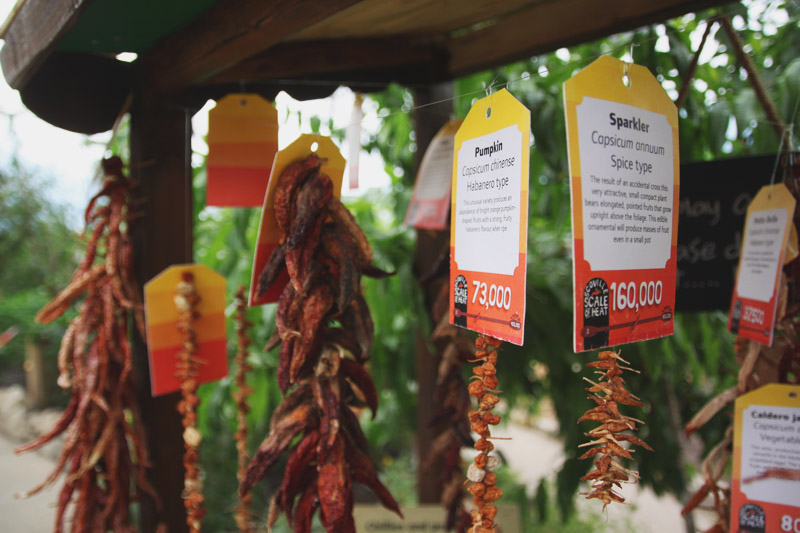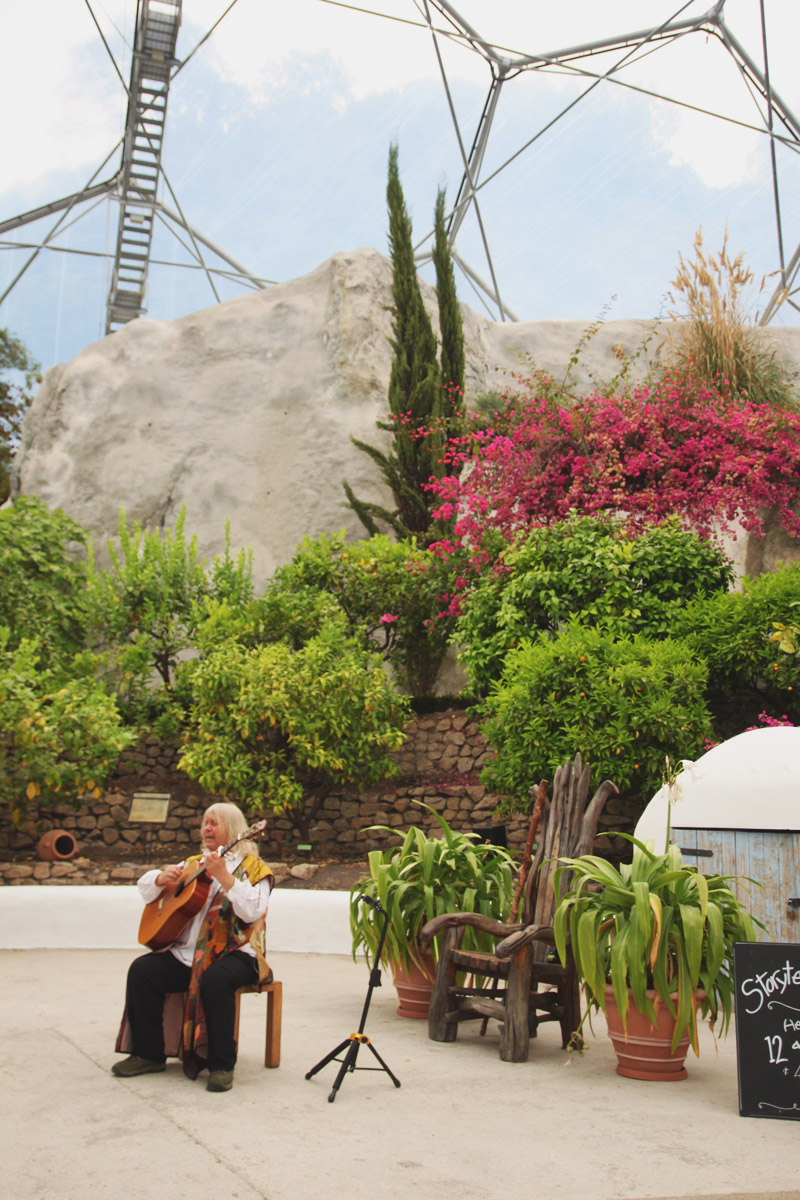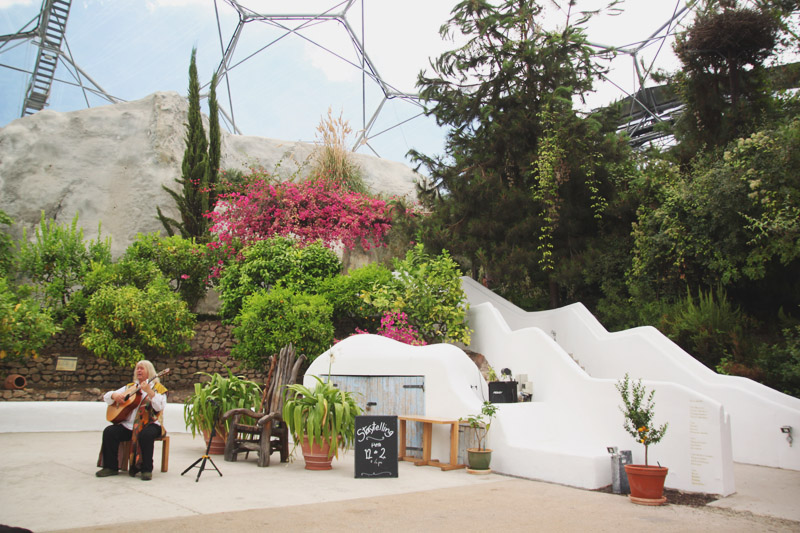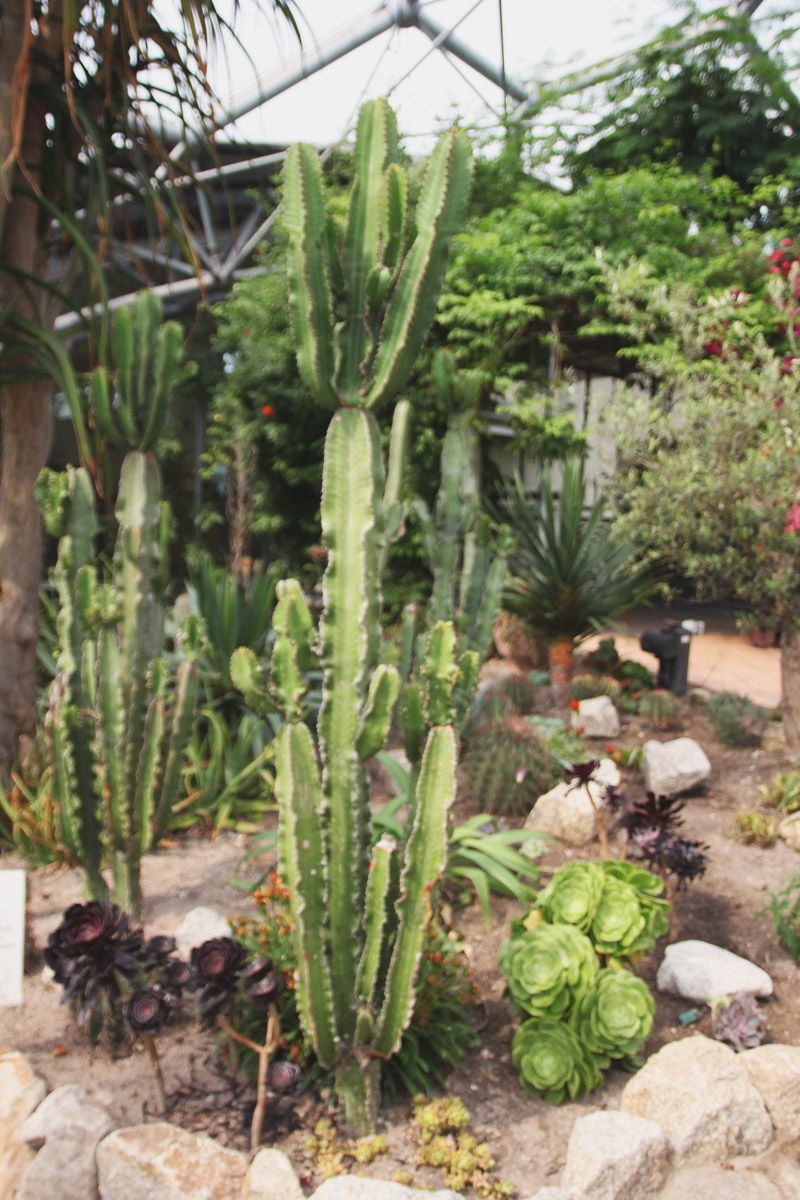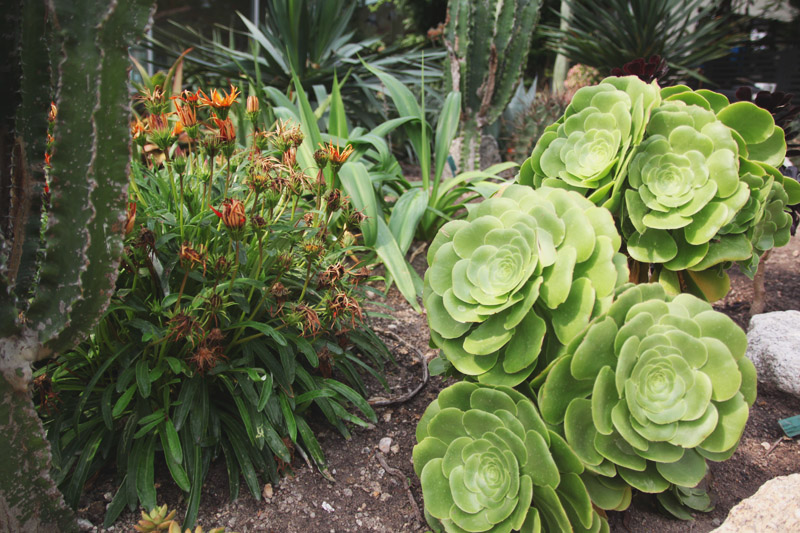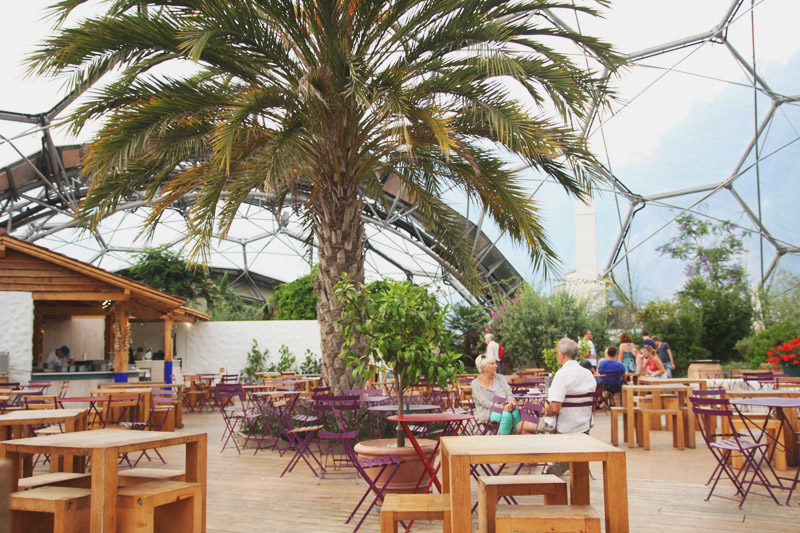 You can see my previous post about the rainforest (and outdoor biome) here. The mediterranean biome is the smaller biome out of the two, but in all honesty it was by far my favourite. I absolutely loved walking along the pathways surrounded by pretty flowers and scents and all of the Italian olive trees along with their little vegetable plot and a selection of chillies and cacti. (Oh I do love my cacti – it reminds me so much of being in Arizona haha!) While we were there, they had a guy playing some live music in their little courtyard below the bell tower. It was so nice to take a little stroll through the biome, with the smell of pizza cooking and the live music.
We stopped off at the juice bar in the link section between both biomes for some amazing juices – I got a beetroot, carrot, ginger and apple juice and Shane got a strawberry, grape, watermelon and apple. So good after the heat and humidity of the rainforest before continuing through to the mediterranean biome!
Well that's it for my posts from our little weekend trip to Weymouth. We're taking another trip in the caravan this weekend to visit the Bristol Balloon Fiesta, though I just hope the rain holds off! Have a great weekend!