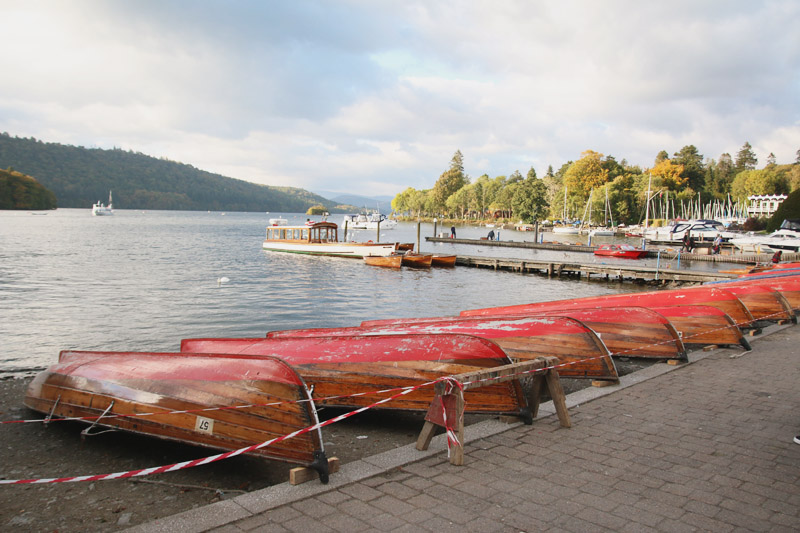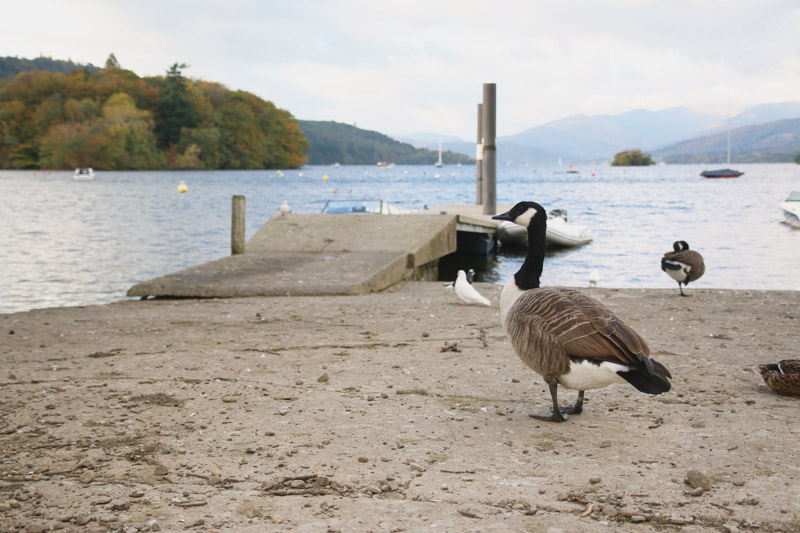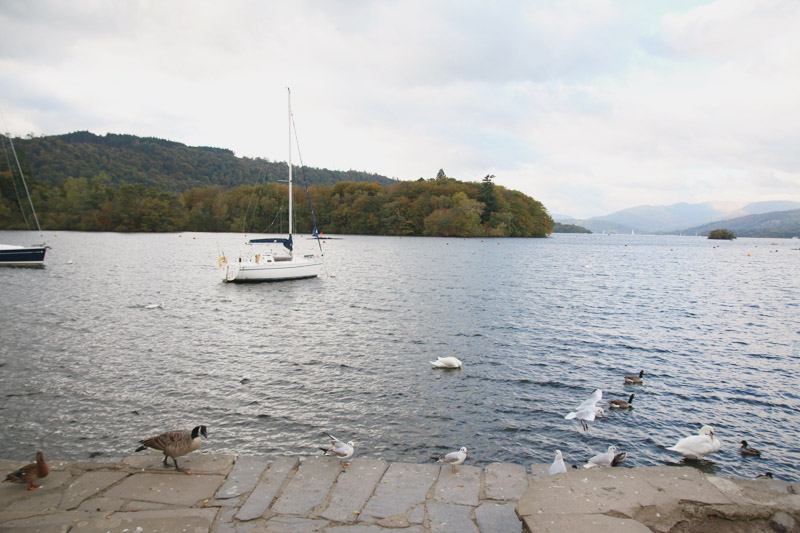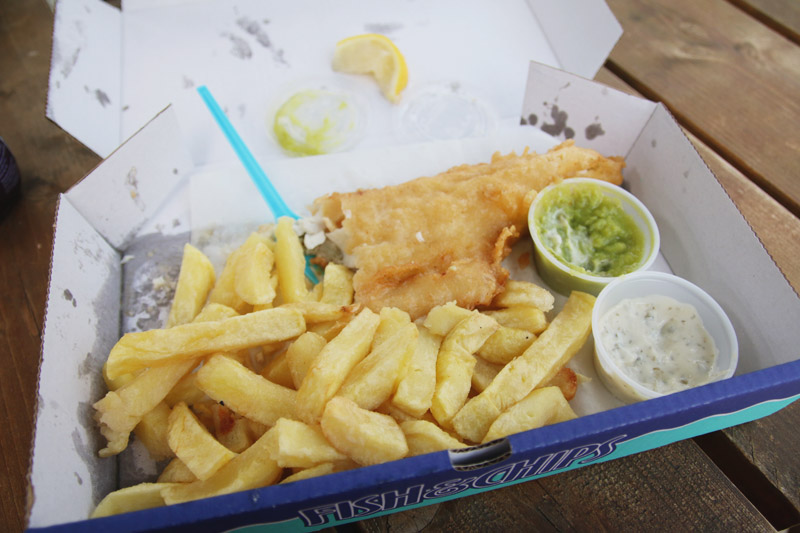 After stopping at Ullswater, we finally made it down to Lake Windermere, the UK's largest natural lake at 10.5 miles long. We stopped in Bowness-on-windermere, the largest town right on the shore. It was such a change from visiting the little beaches along the coast of Ullswater and was completely touristy.
We  stopped for some good old british fish and chips for lunch which was so nice. I mean, you can't go anywhere with seagulls skwarking at you and not get fish and chips, especially with the scent of vinegar in the air! We took a little wander, watching the seagulls and geese hanging around the pier waiting for any food they could find, and all the tourists waiting for the next boat trip to leave for a tour around the lake, which I remember going on as a kid, while debating whether to hire a paddle boat or not. We decided against it in the end as the sun was beginning to go down so we headed back to the campsite.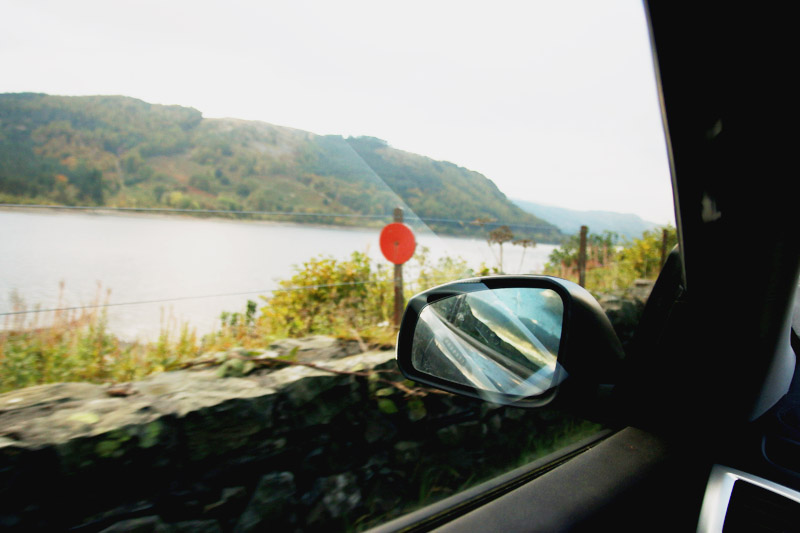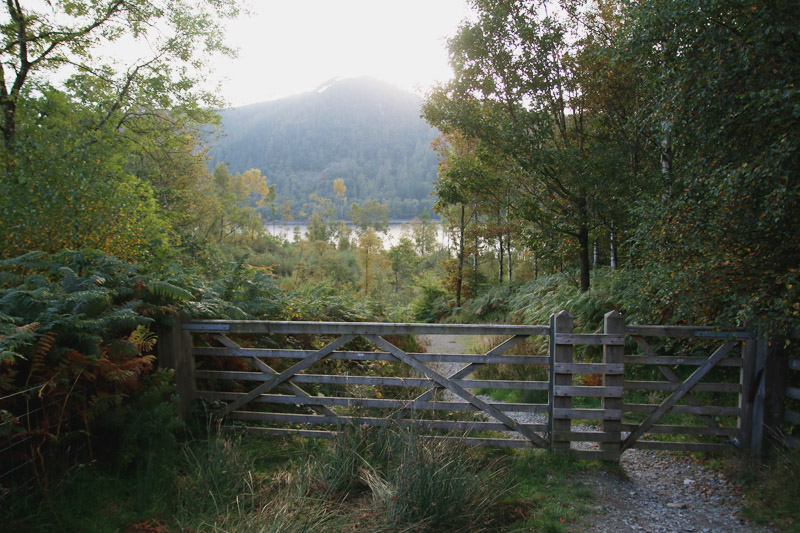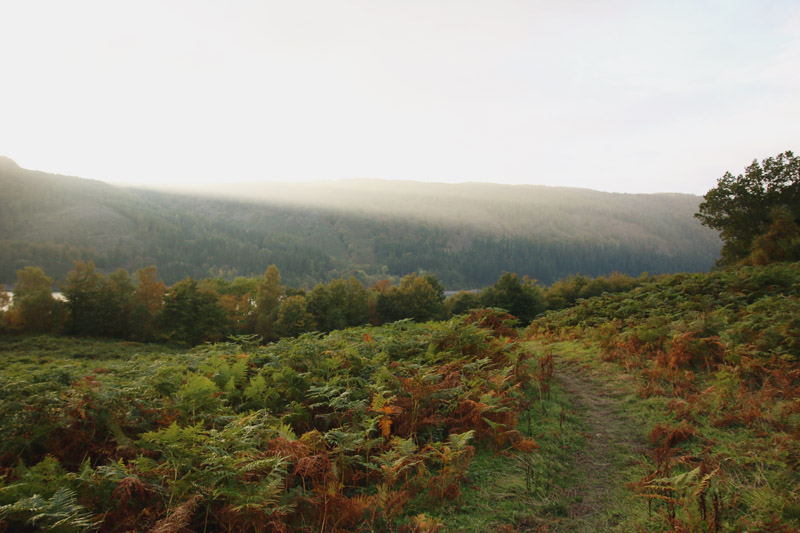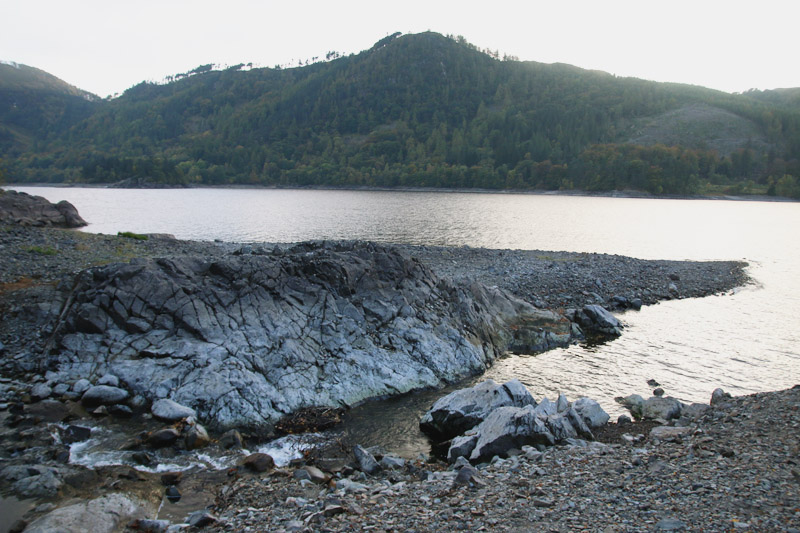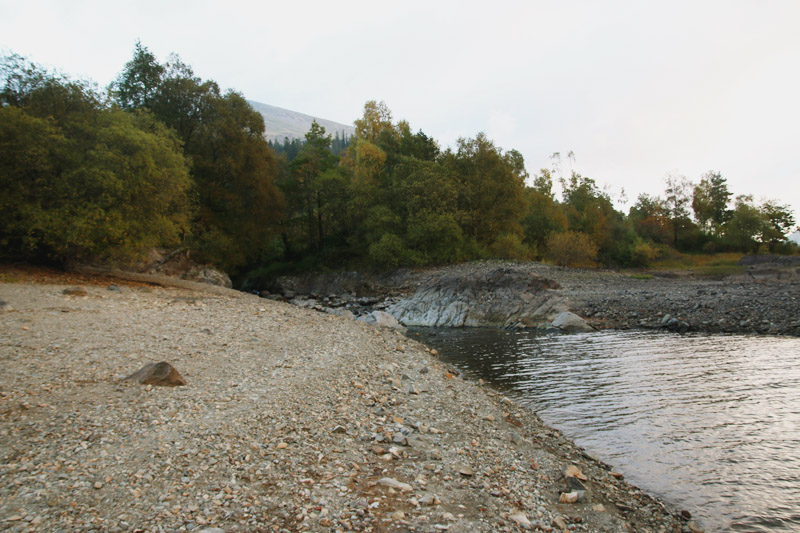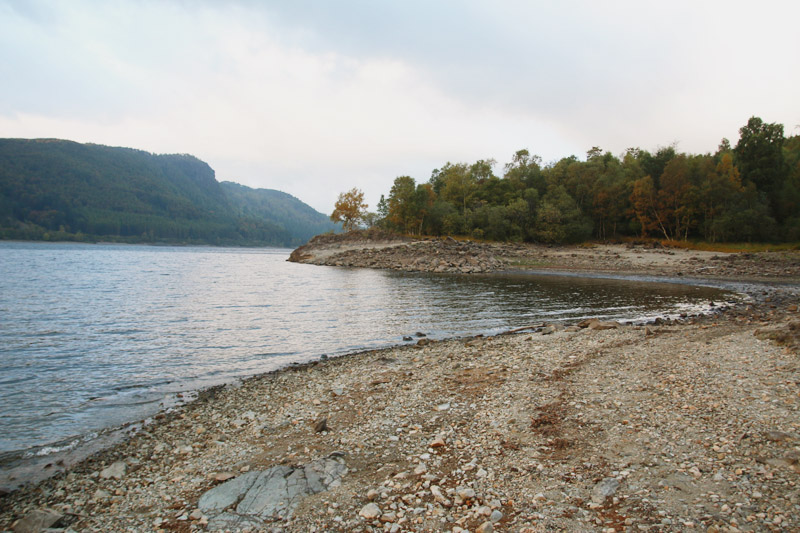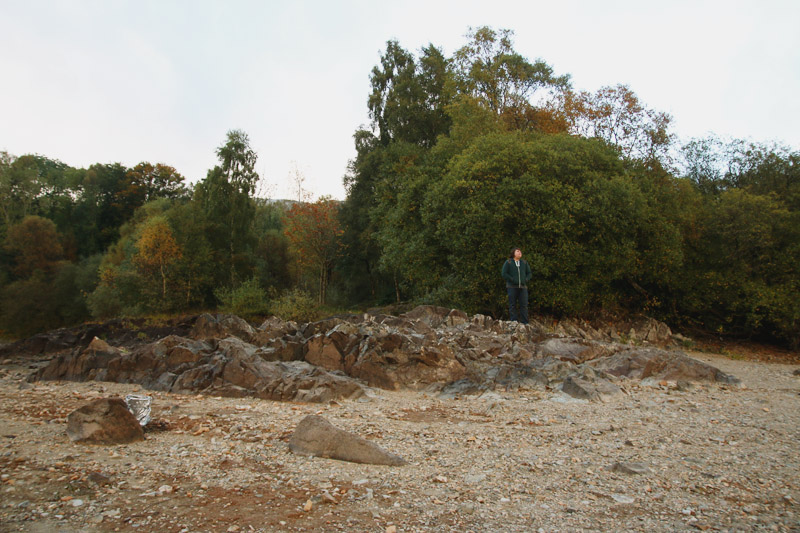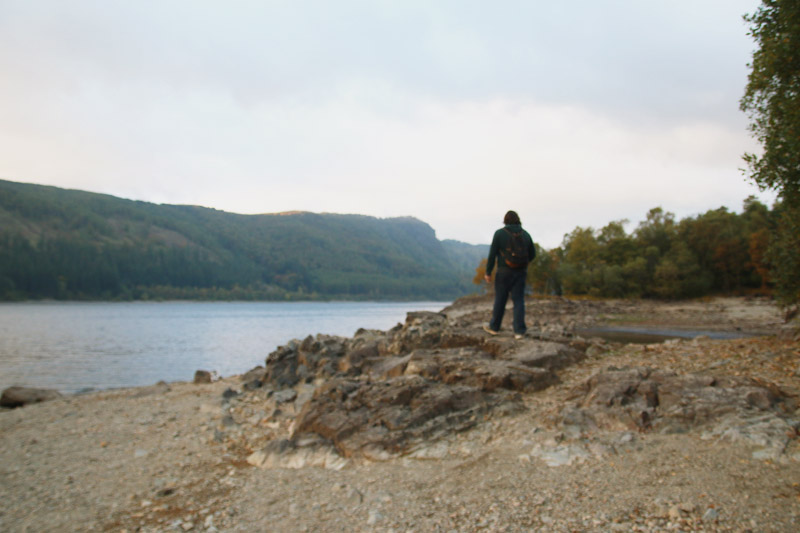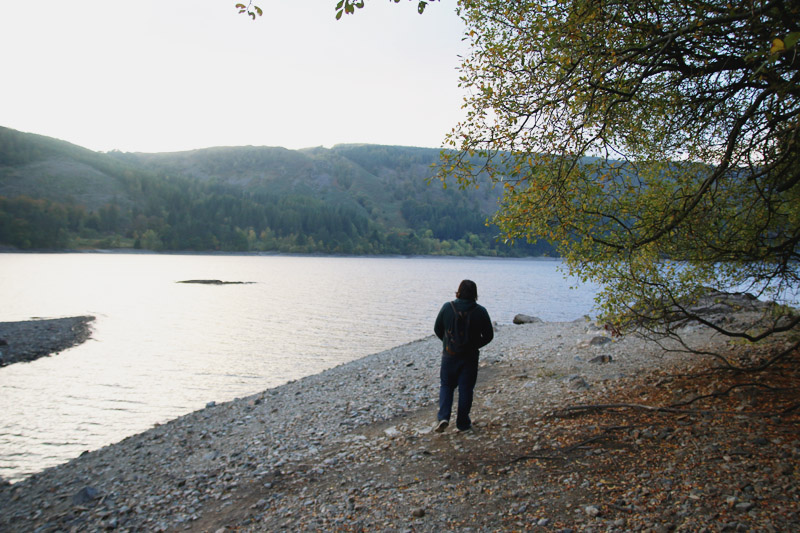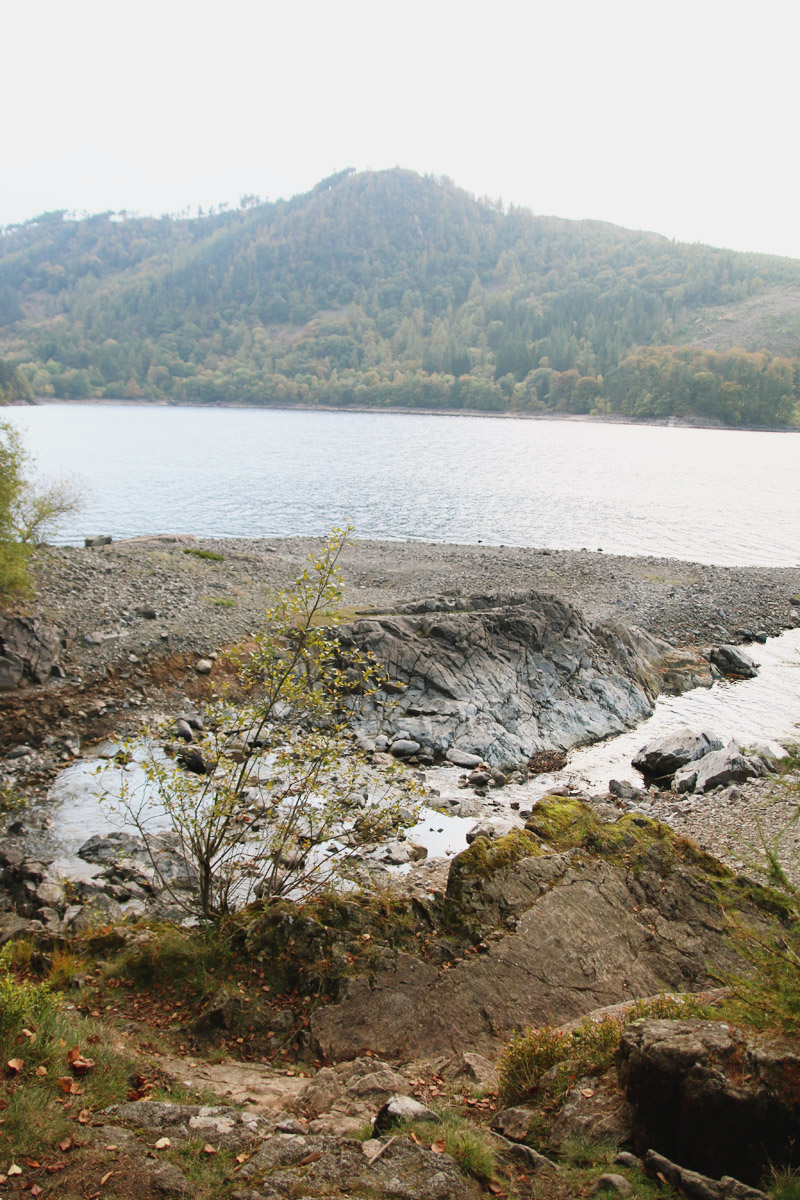 We came across the most amazing little beach on Thirlmere reservoir that we ended up stopping at on the way back to Keswick, and we just wished that we had a little more time to explore it as it was a good 5-10 minute walk from the carpark and the sun was starting to set. It would have been the perfect little spot for a picnic, but sadly we had to head back. I'd love to go back one day and explore it a little more!