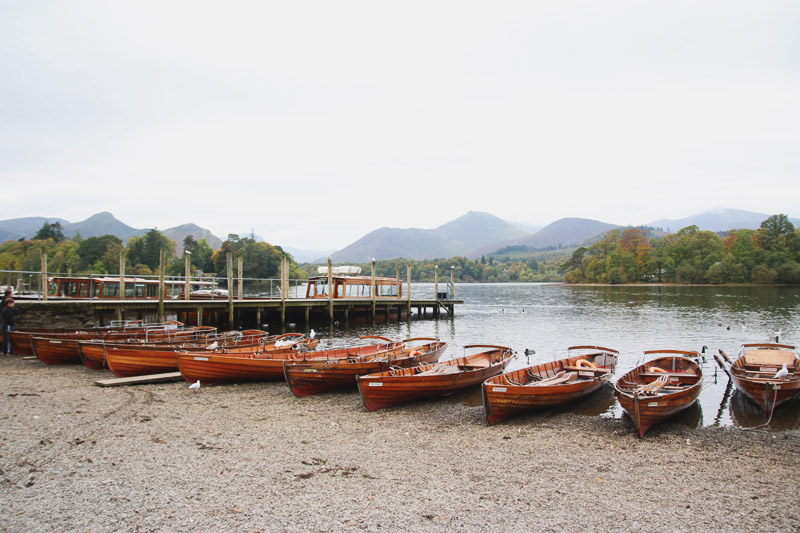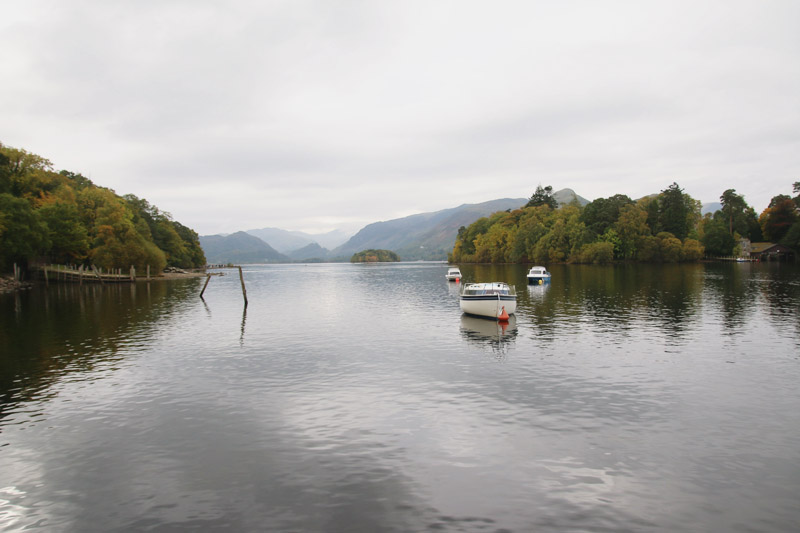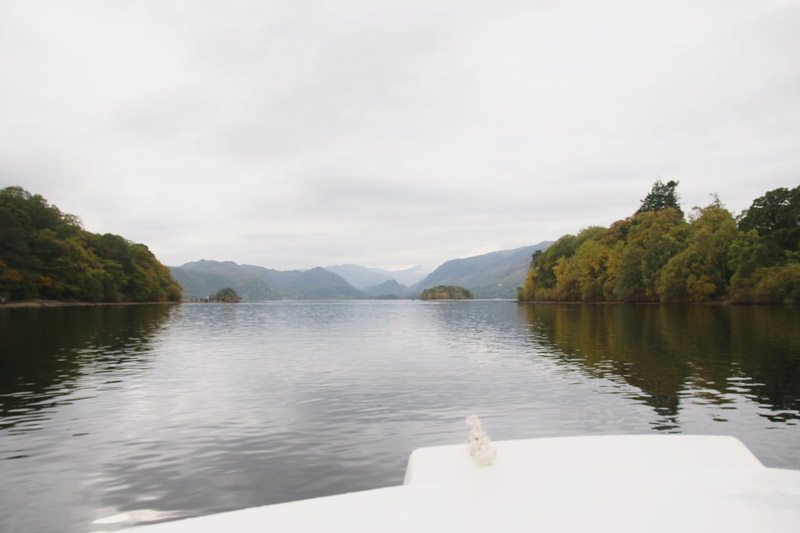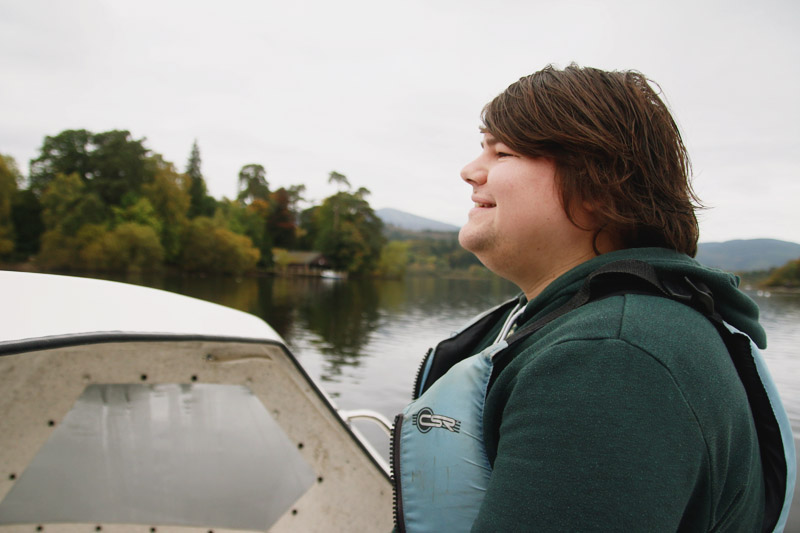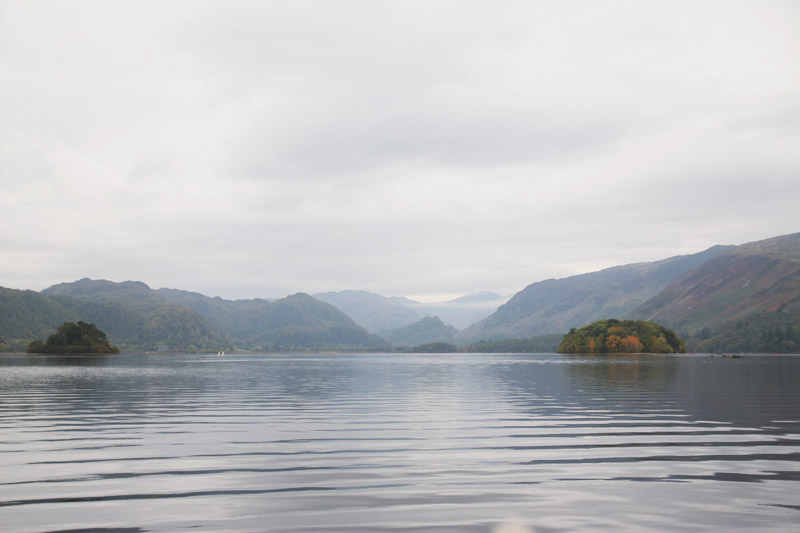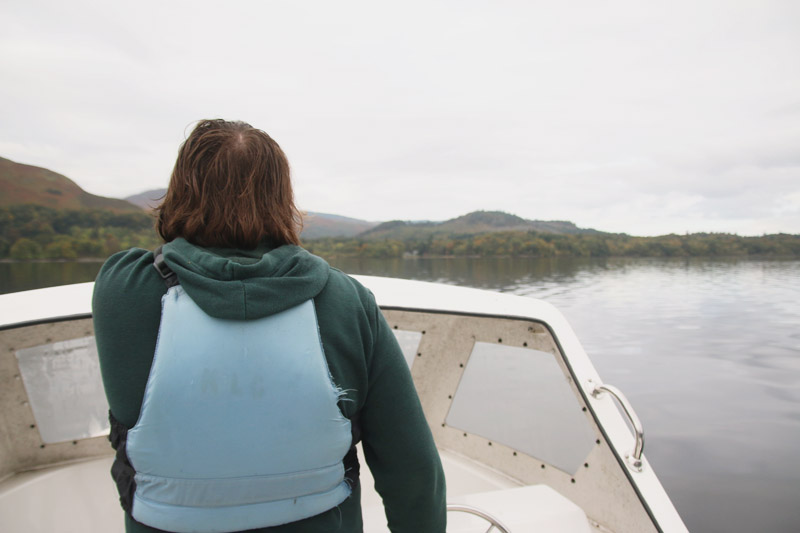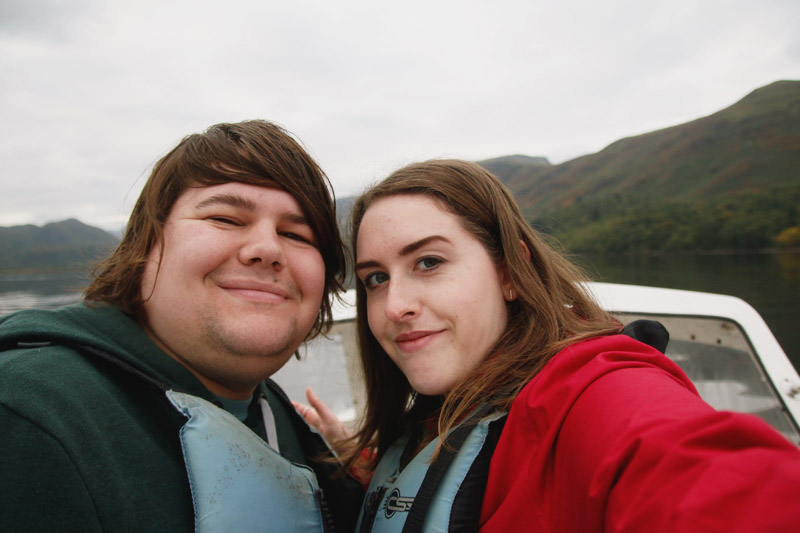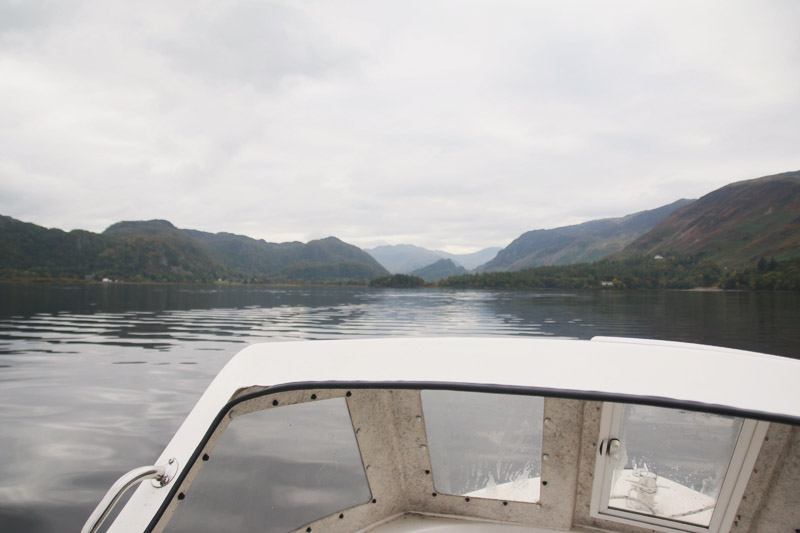 On our last day in the Lake District, we decided to drive over to Keswick, the local town from our campsite, and explore the lake there. We really wanted to hire a paddle boat or canoe the whole trip, but never got round to it and we ended up hiring a little motorboat! We were going to leave after we got there as it didn't seem as exciting as some of the other places we'd visited, but decided to just stand and people watch for a little while before we headed off when a couple hired a little motor boat to go fishing, which Shane thought would be perfect for us to do too (without the fishing bit).
We hired it from the little boat hut at the edge of the water and I think it was £18 for 30 minutes, which would get you around the main island on the lake, or £27 for an hour, which would get you all the way around the lake, so we went for that option. I'm not going to lie, I was terrified getting on the boat! Neither of us have drove a boat before, it had water swishing around in the footwells, and the guy had warned us that the water was pretty shallow in certain places so to stay away from those. That and I don't particularly like water anyway, especially when I was carrying all of our cameras!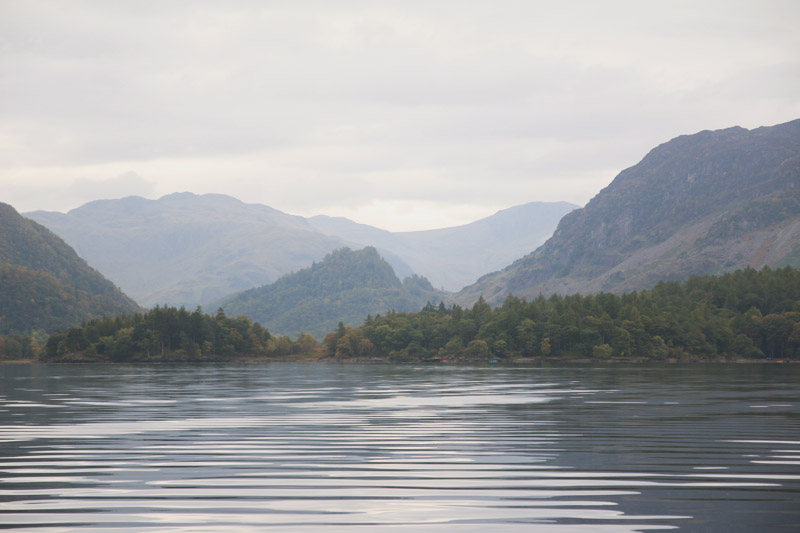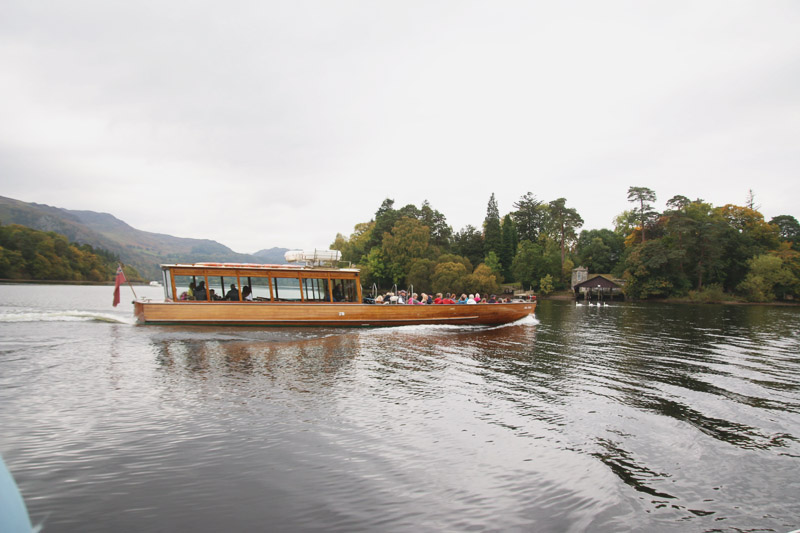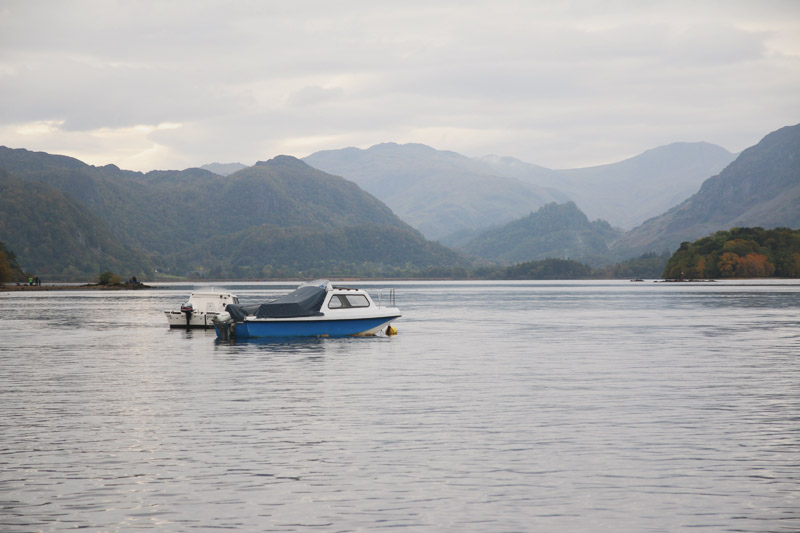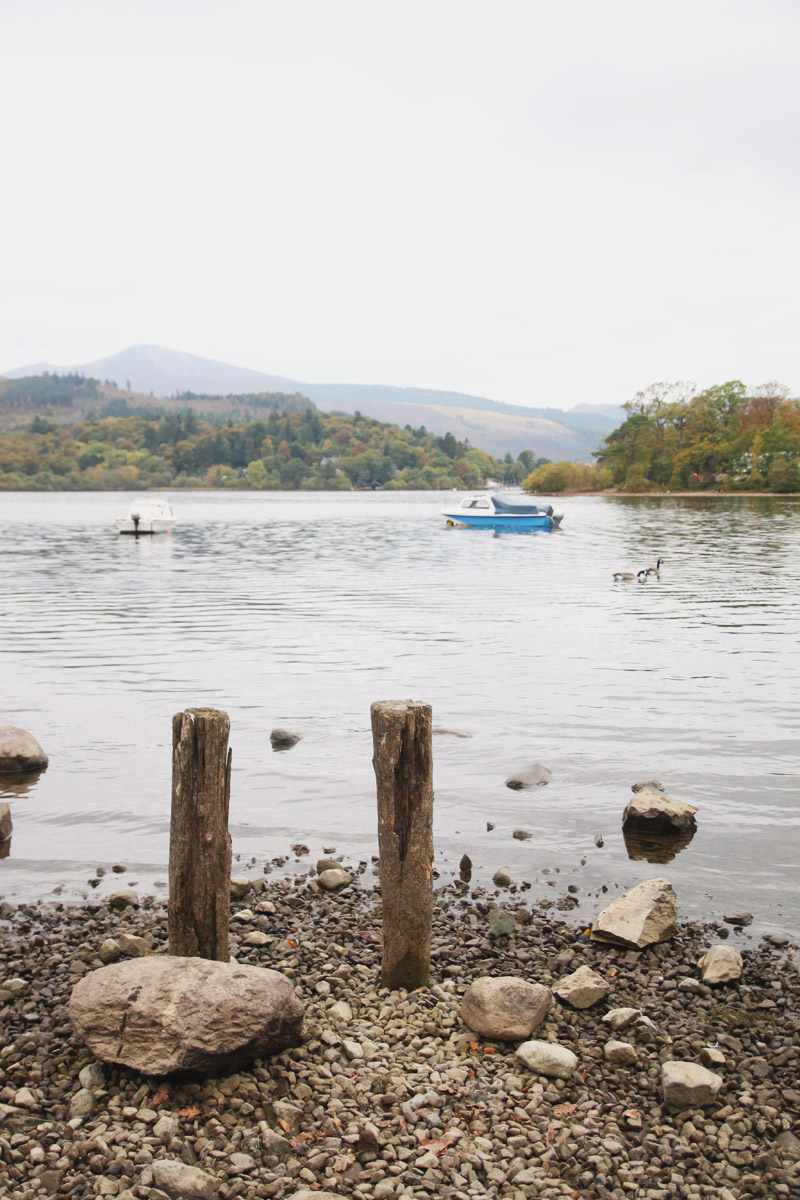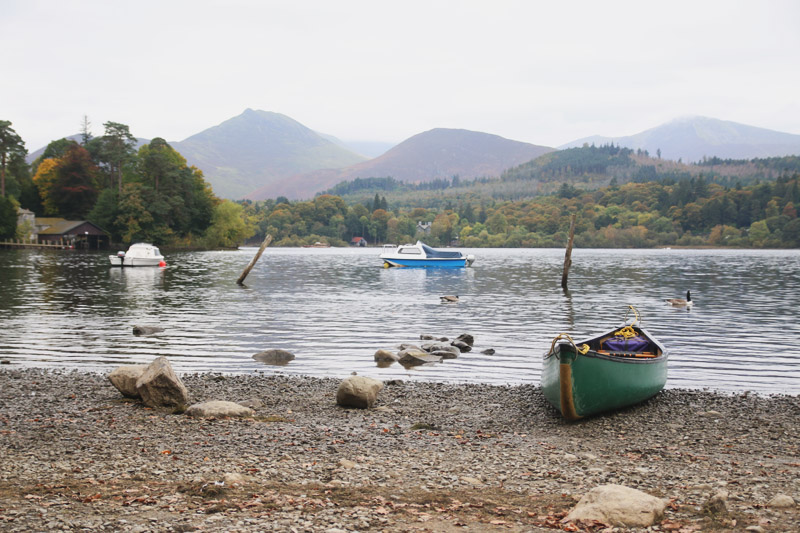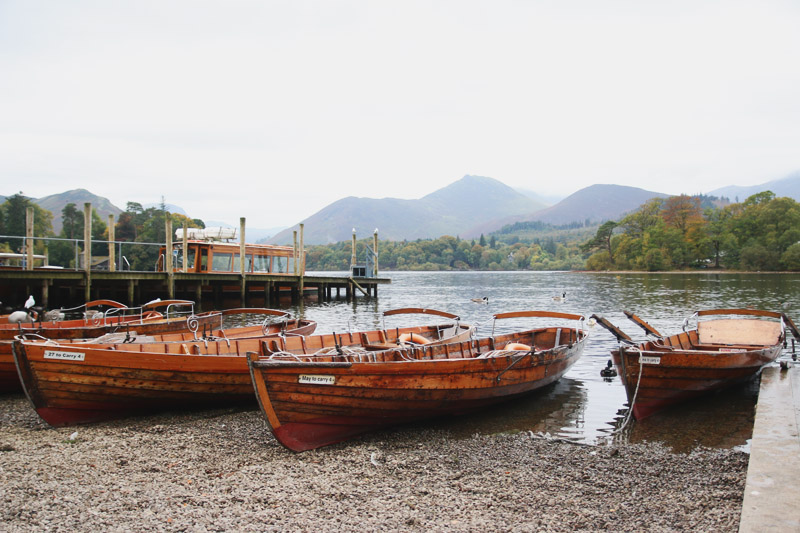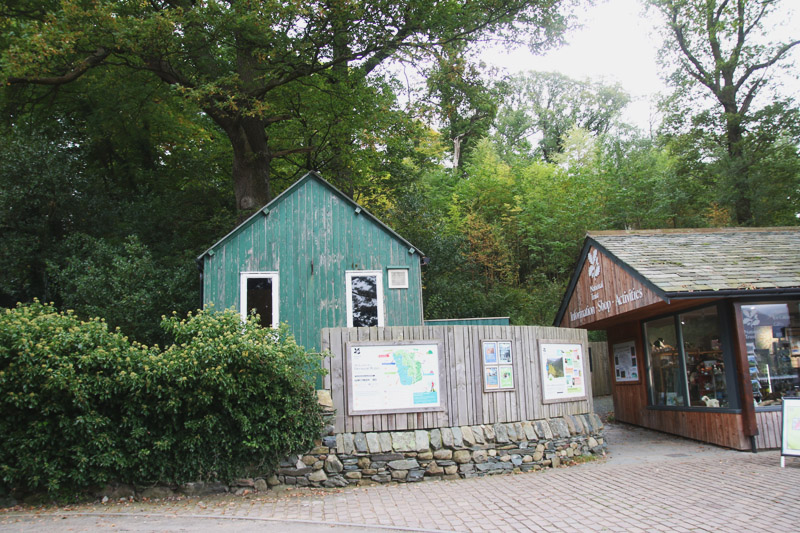 It ended up being the highlight of our trip! It was so amazing to be out on the water, seeing the most amazing views of the little islands and mountains in the distance that we couldn't have got from the shore. I did stick to my seat for the first 20 minutes and refused to move, but after a while I was up around our little boat – I even took the controls for a bit, though I really didn't like it and gave it straight back to Shane haha!
I'd totally recommend hiring a little motorboat if you ever visit the lake district, especially on Derwentwater. Of all the lakes that we visited, it was the quietest for being out on the lake, with mostly people on canoes and kayaks, so it's great for people who have absolutely no experience with steering boats and the boats are super easy to use!