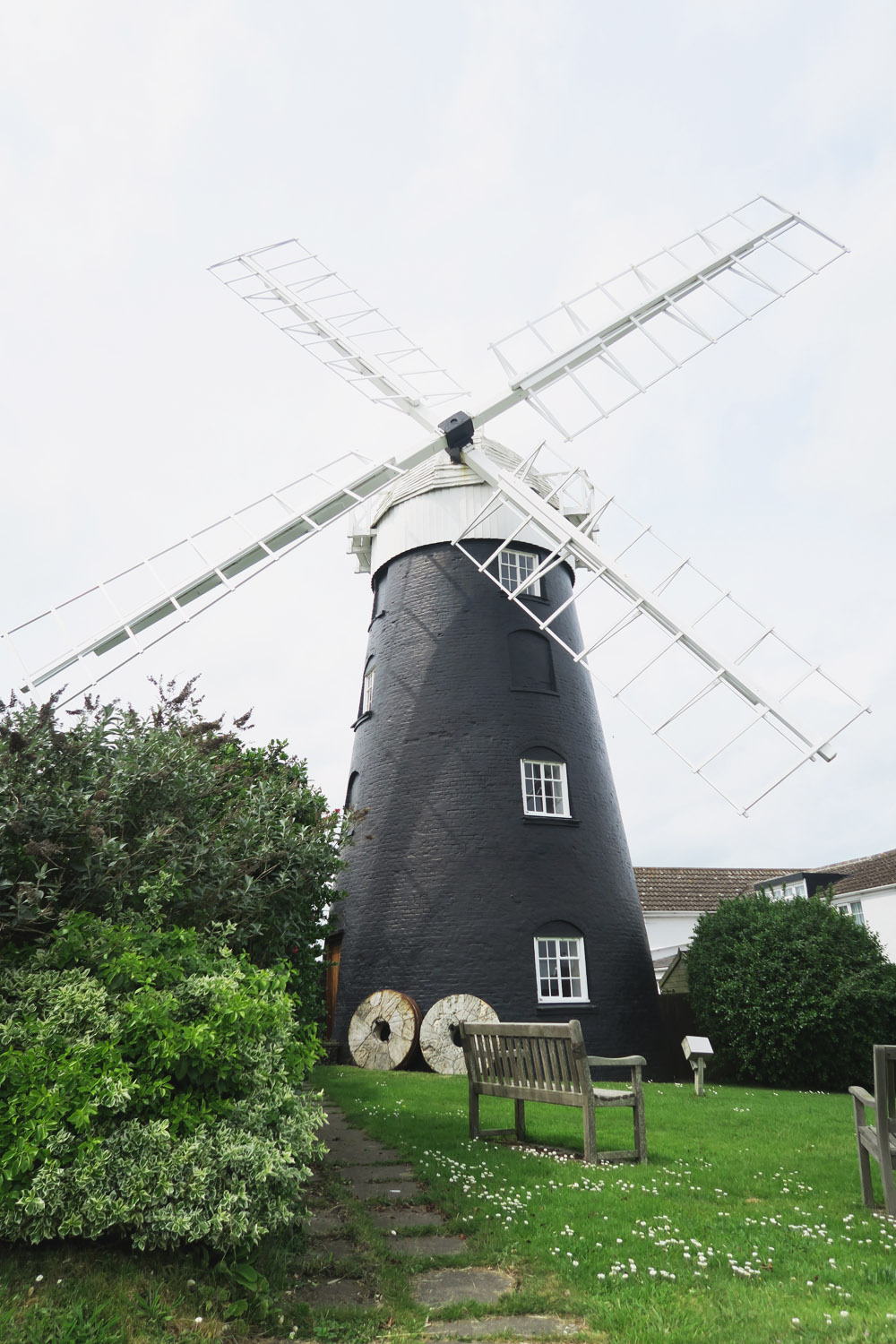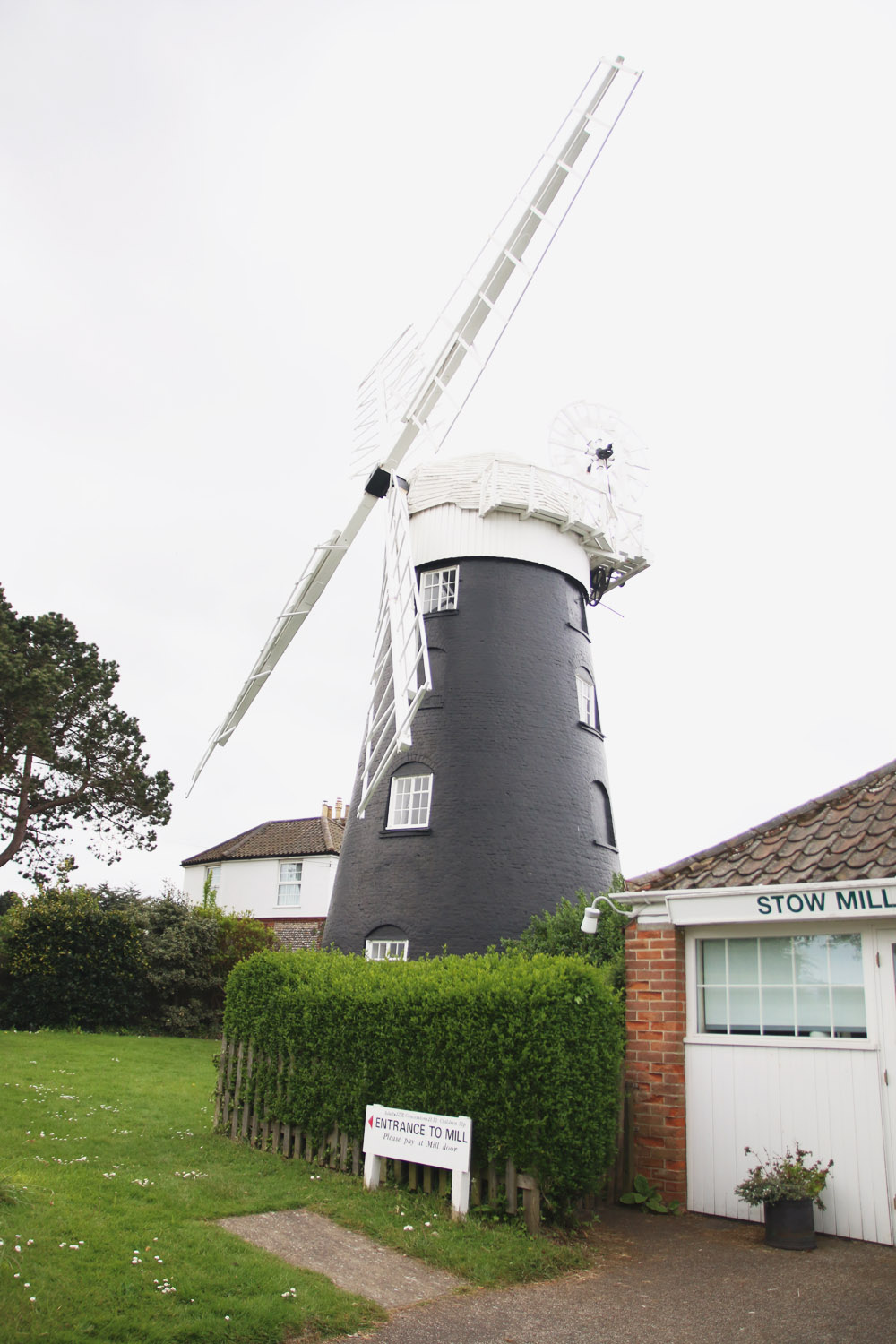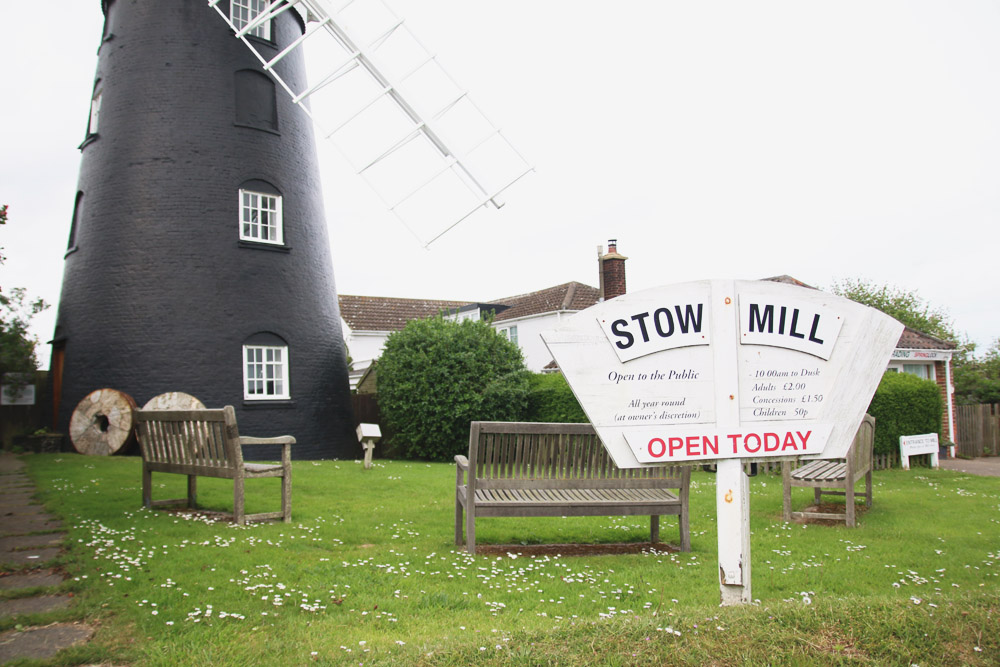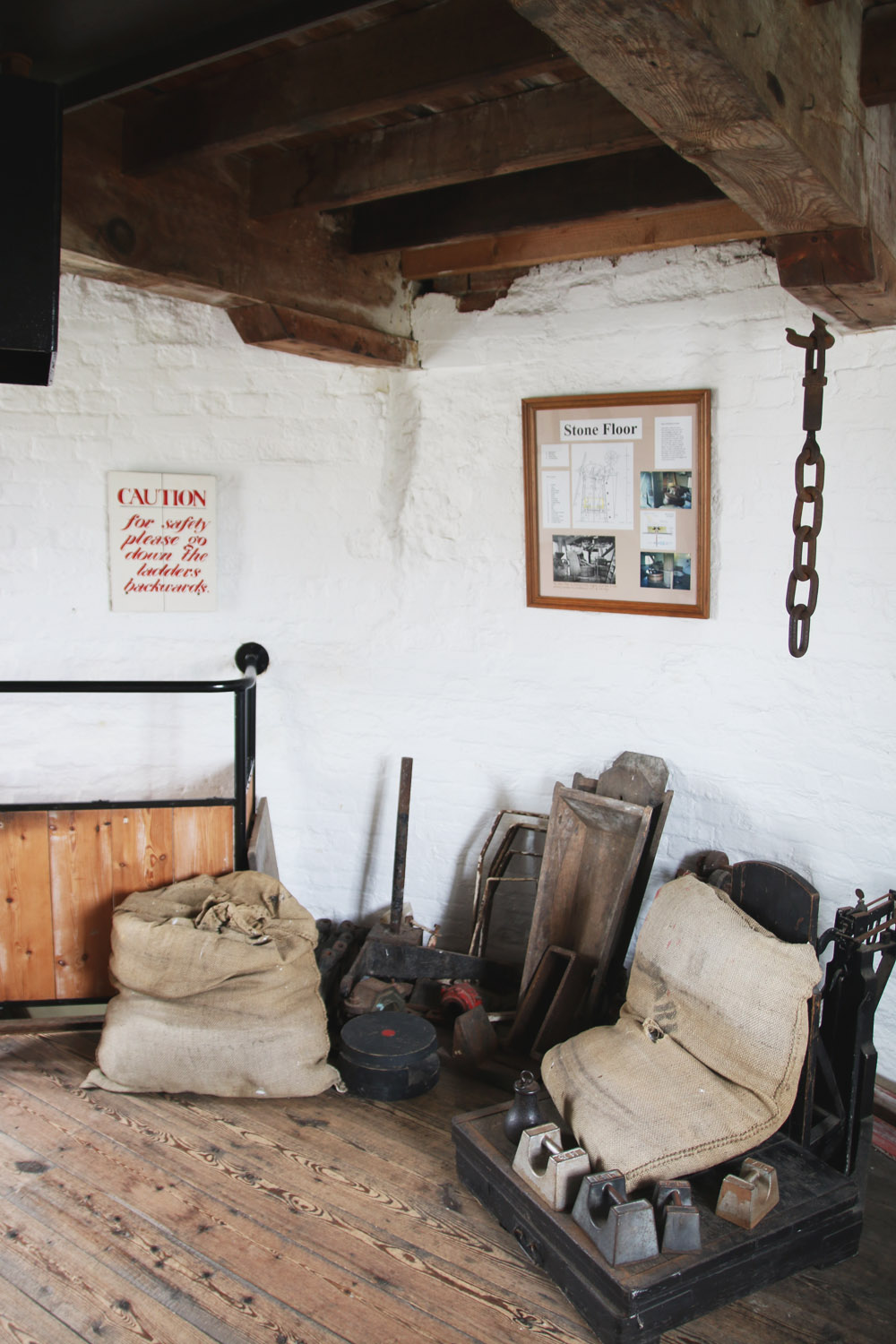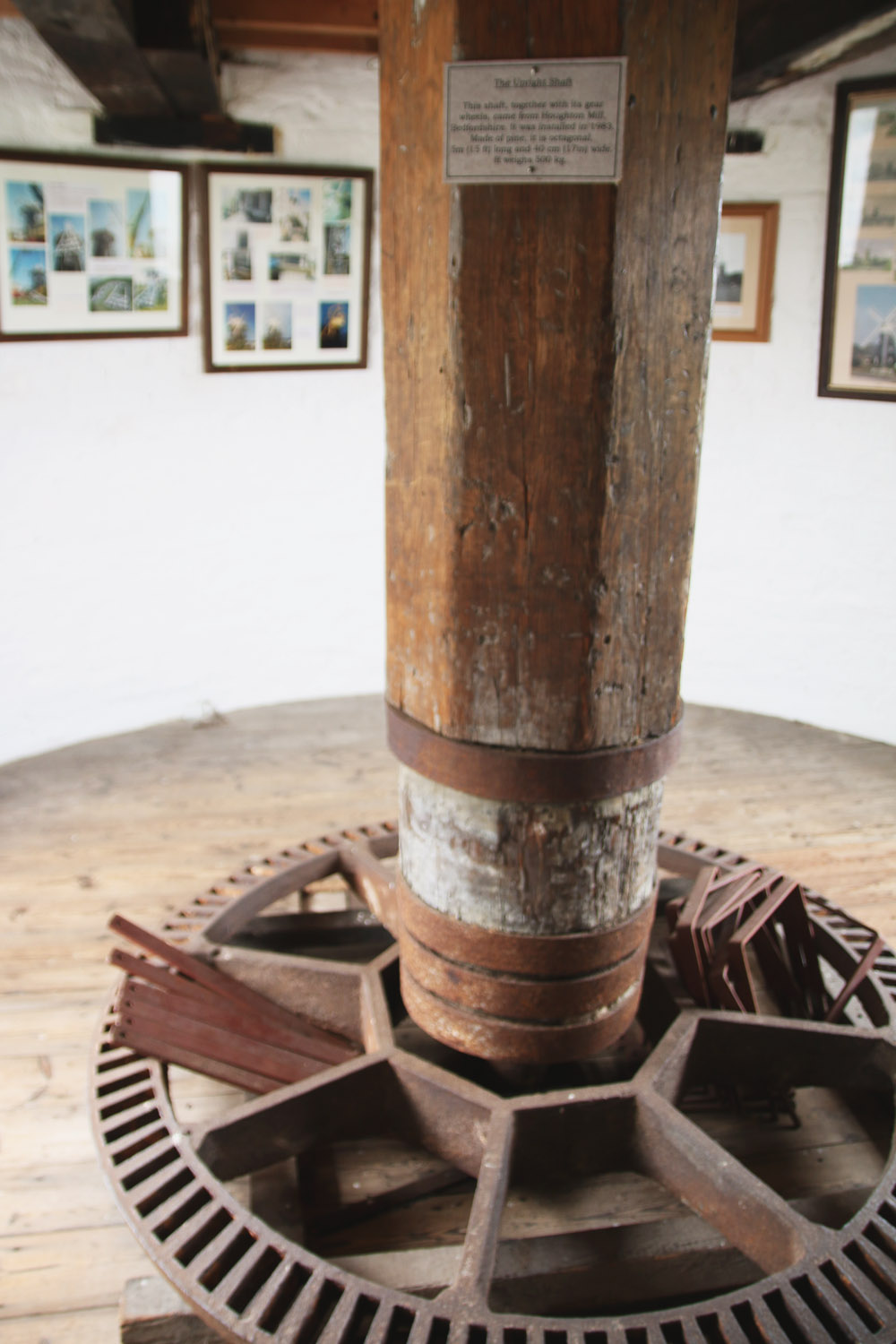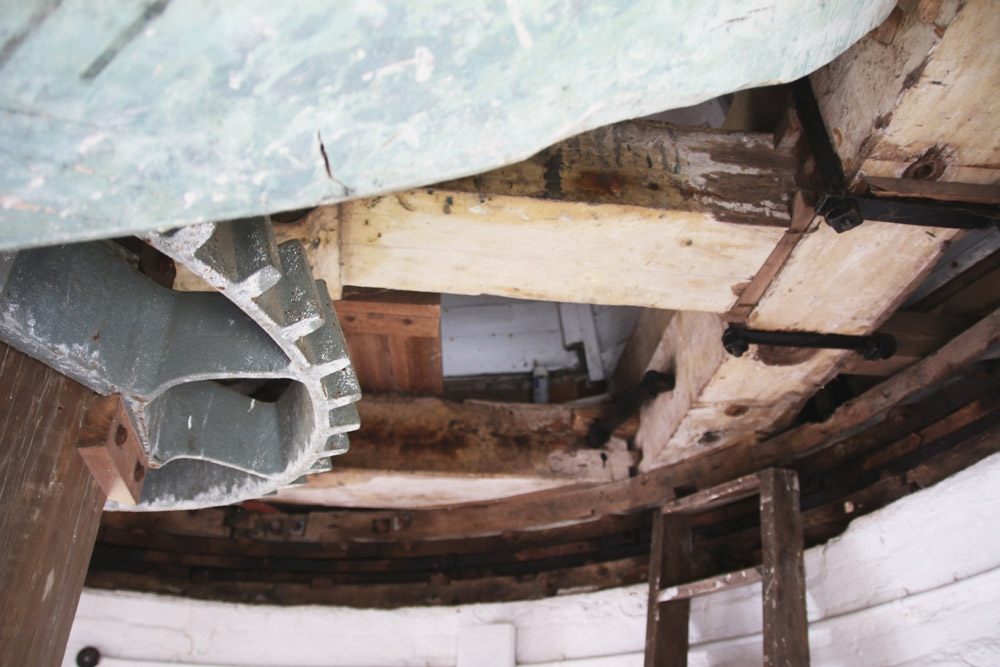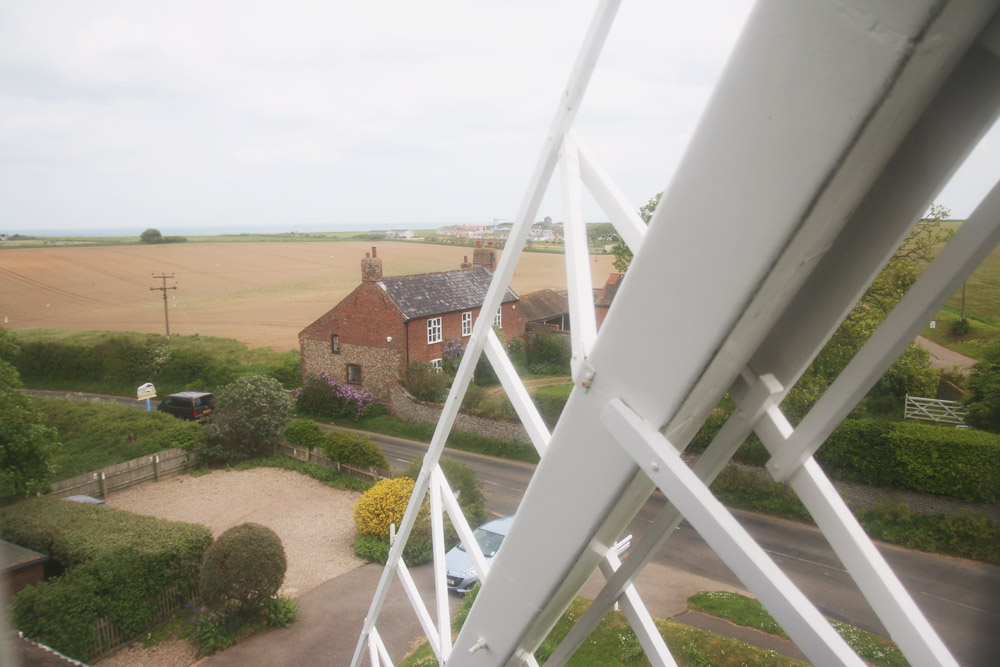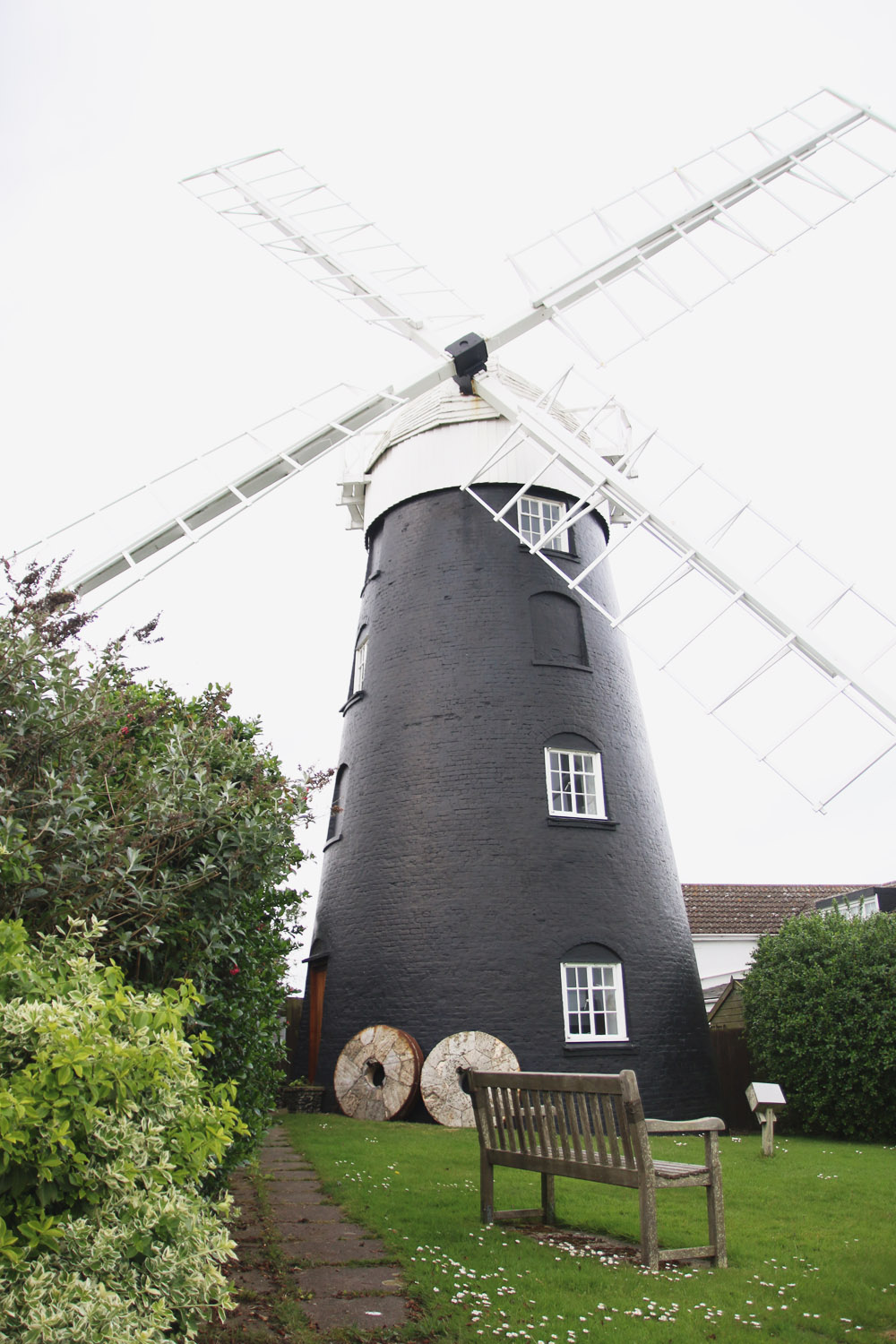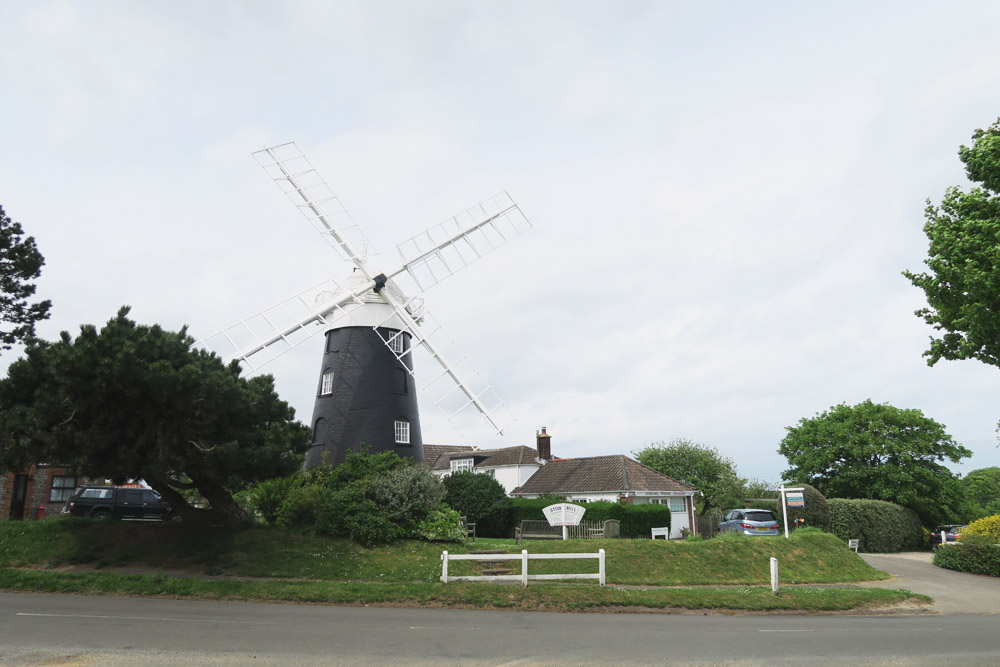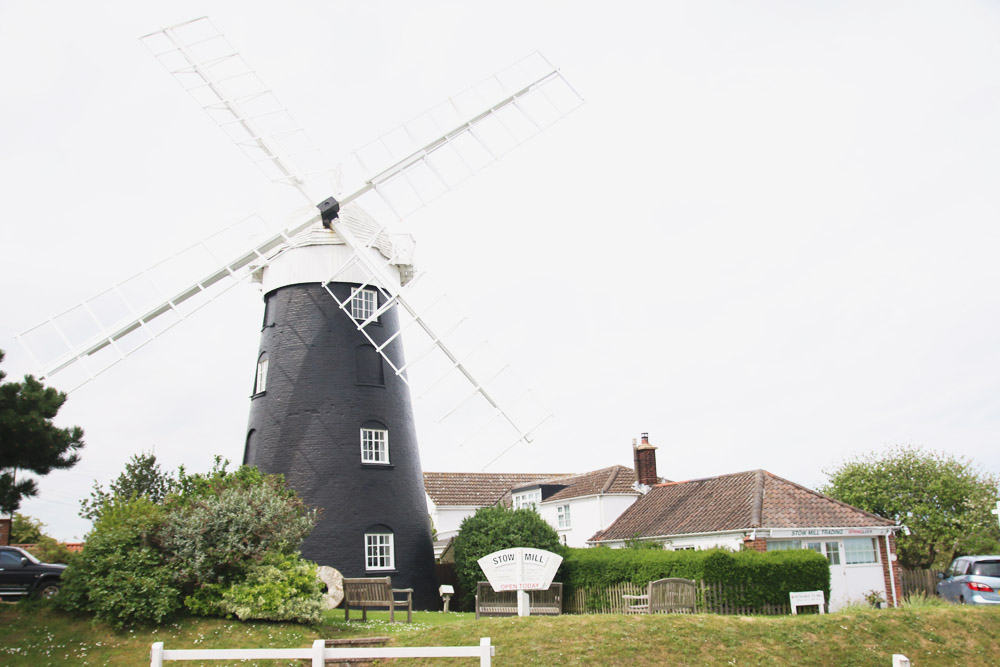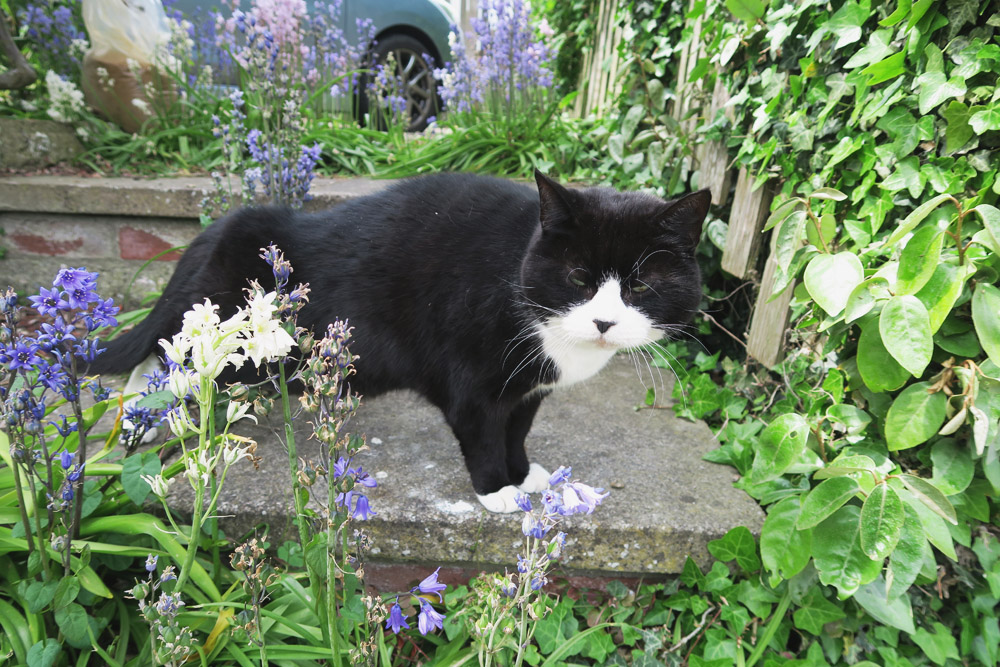 If you've been reading this blog for a while now, you'll know that whenever we visit a new place in the UK, one of my favourite things to do is explore lighthouses! Well, sadly we didn't get to see any lighthouses while we were in Norfolk last weekend, but we got to visit the next best thing! A windmill! I really wanted to visit the famous Horsey Windpump, which is owned by the National Trust, but they're currently renovating it and as far as I can tell, they took the sails off. So I found one a lot closer to our campsite that had all it's sails intact – Stow Windmill!
It's a privately owned windmill (it's practically in their front garden), where you just turn up, park your car in their mini carpark and let yourself in. There is an entry fee of £2pp, which you just put in the box as you enter and explore at your own leisure! They also have a little guestbook to sign too. I was so excited to get to go to the top – the views outside were amazing over the countryside and to the sea! Getting down on the other hand was absolutely terrifying! The ladders are almost vertical – I usually get pretty scared going down lightouses too and they're so much taller! It really doesn't bother me going up though haha!
It was really nice as on each floor, they had little descriptions of how it would have been back when they used to grind the grain with loads of pictures of it throughout the years. It was interesting to read about all of it's history and renovations! I can't believe it was built between 1825 and 1827 and operated from 1828 until 1930 – It's almost 200 years old!
Apparently, these days it can still be used, but it's not worth it financially, so the sails are locked down. It was really interesting to visit! I'd definitely recommend a little stop if you're ever near Cromer as it's only around a 20minute drive through some pretty villages!