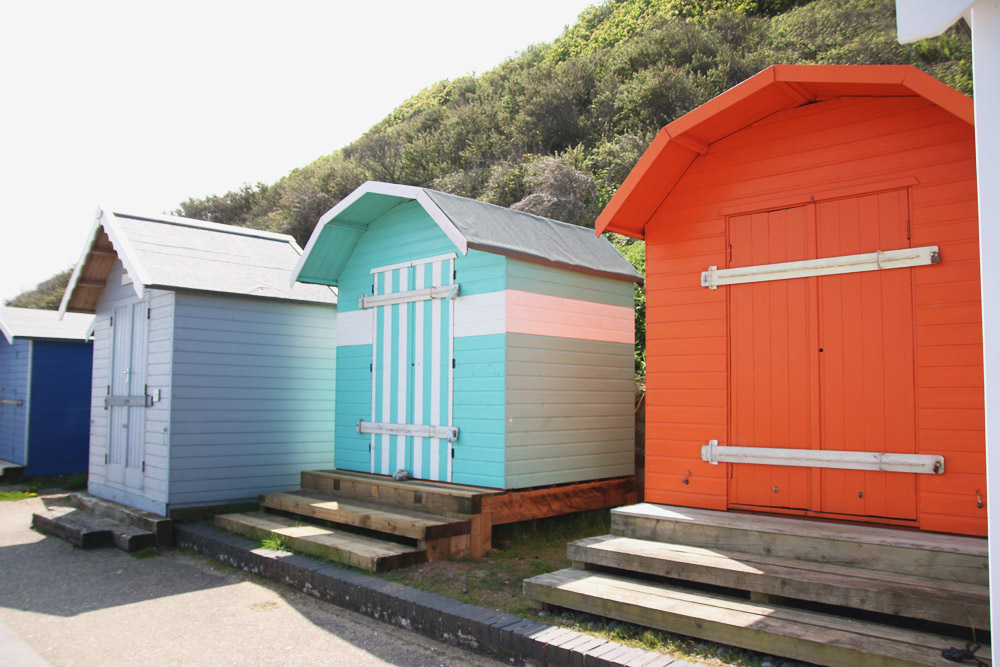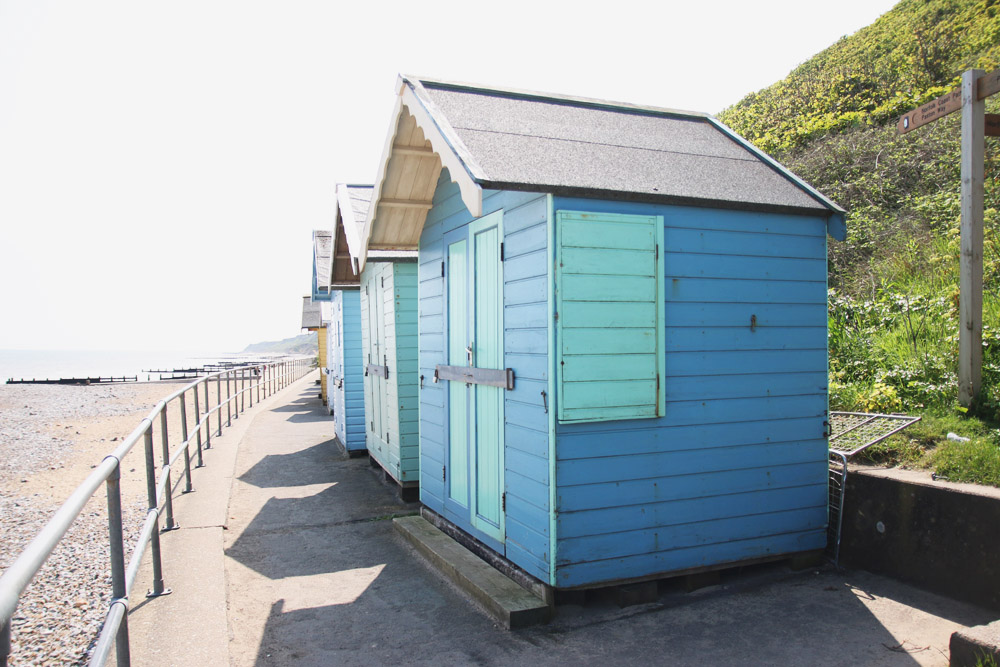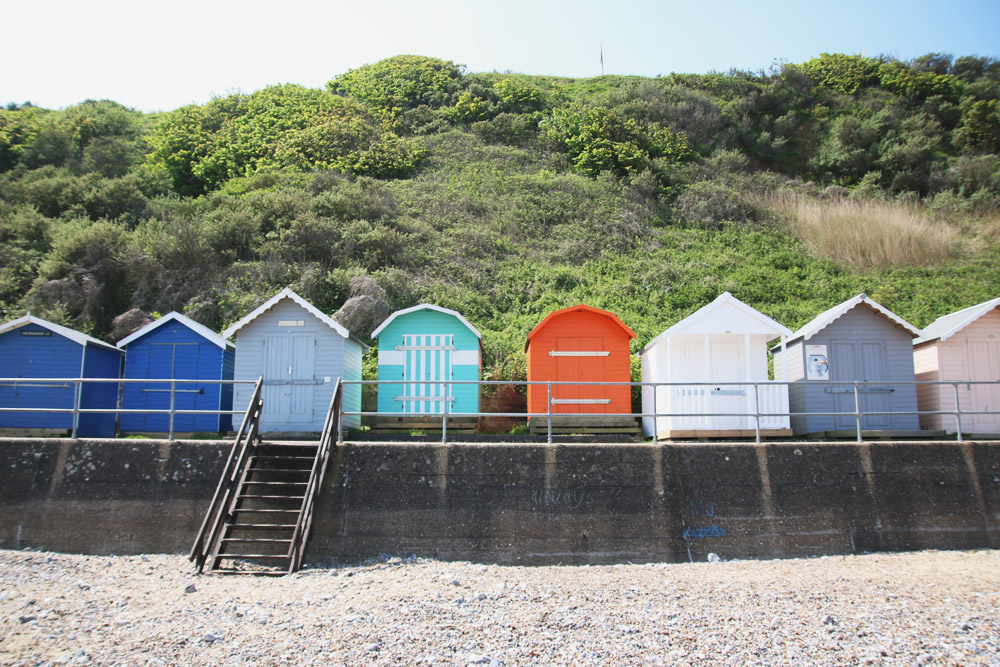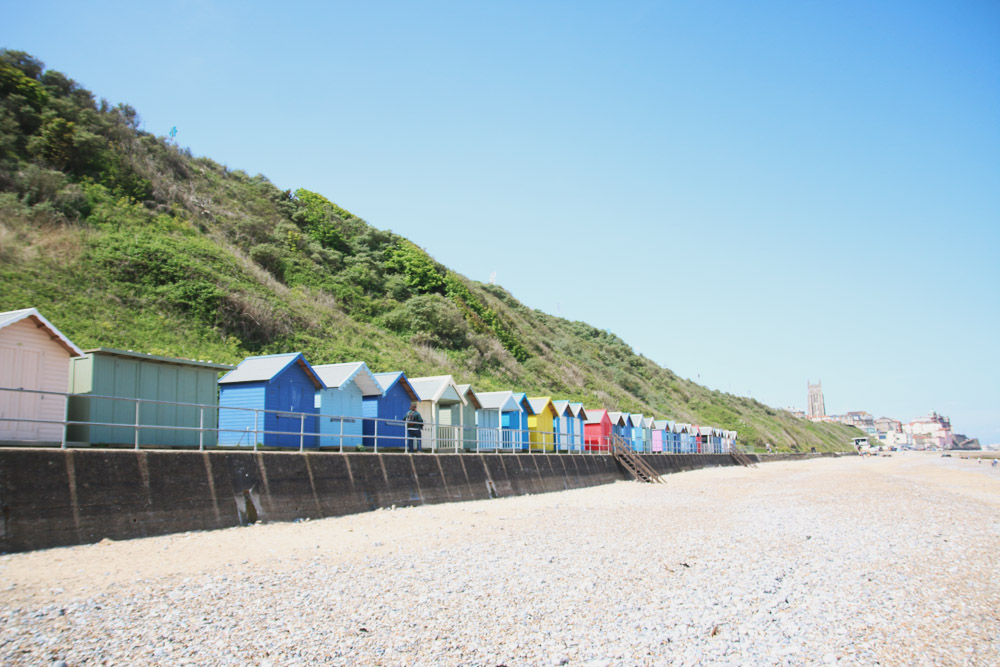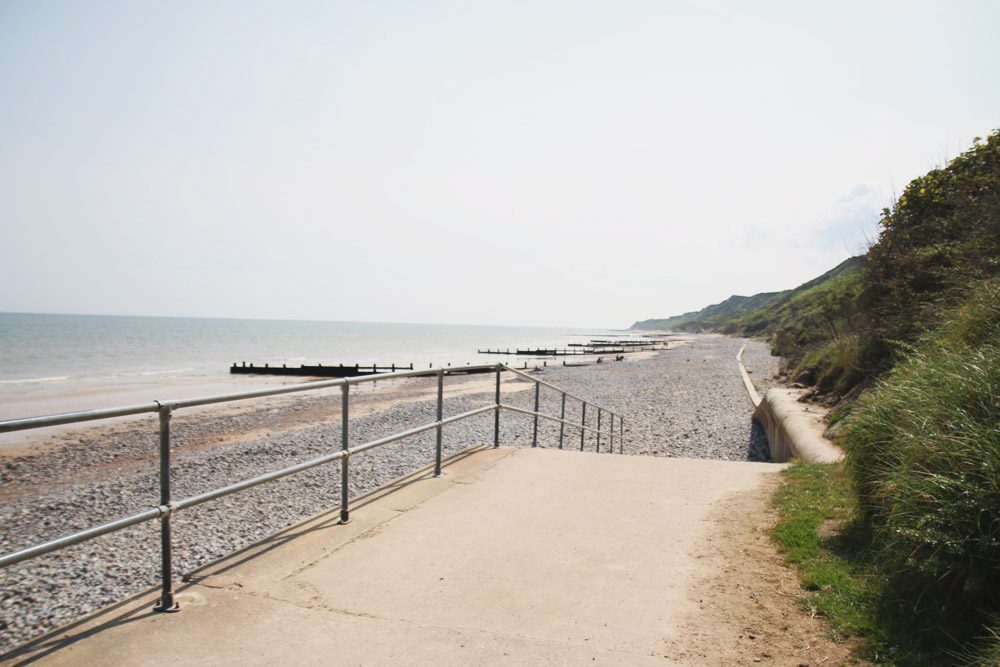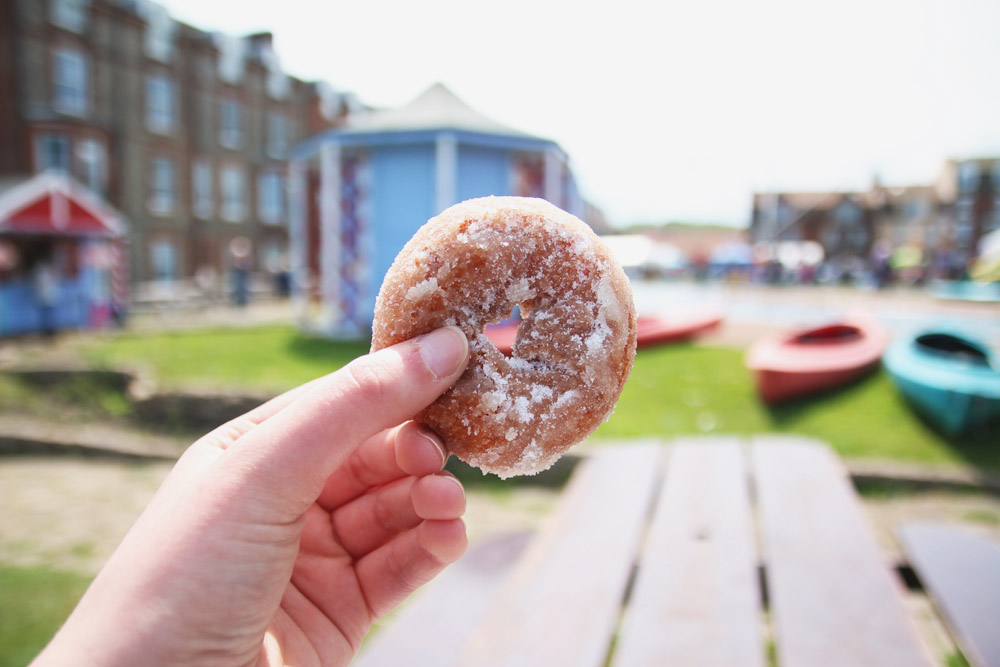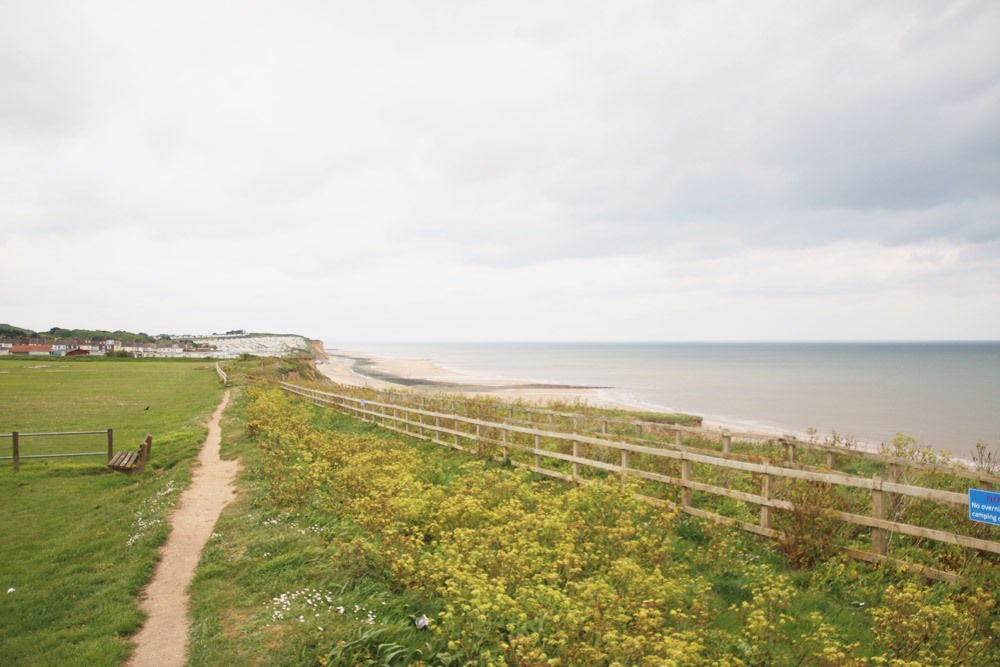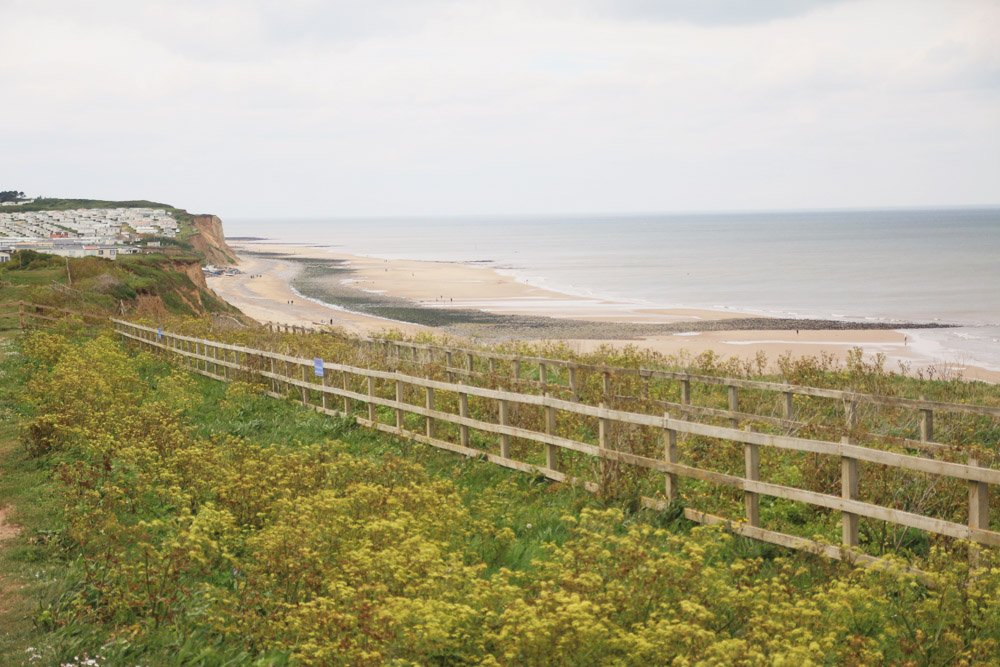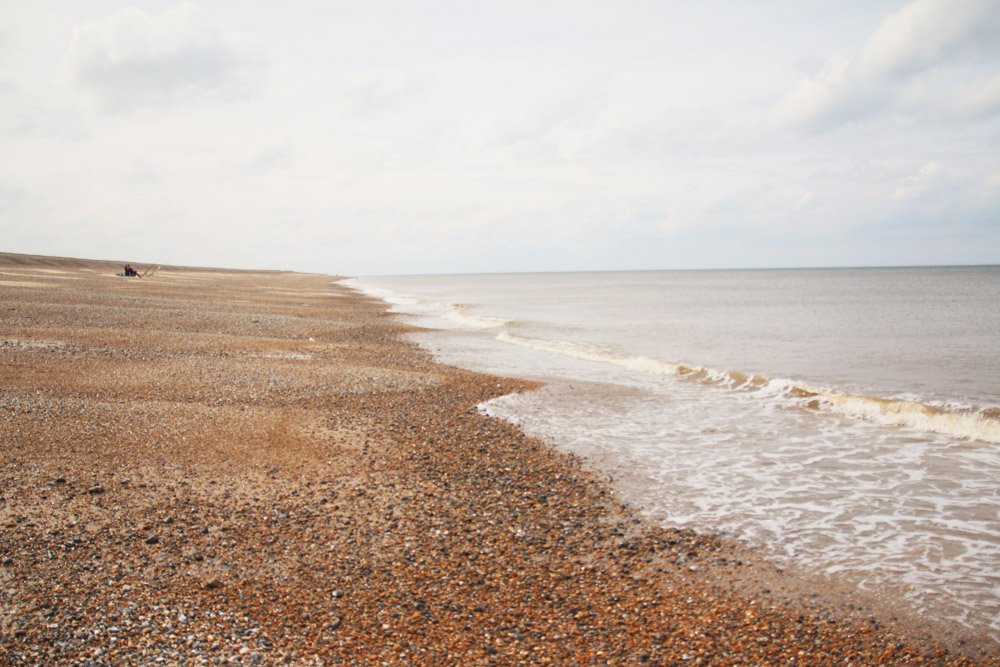 On our last day in Norfolk, we didn't really know what to do. We debated going to Fellbrigg Hall which was just down the road from our campsite, but decided to pop over to Cromer to see their Crab & Lobster festival instead. Cromer is well known for their Cromer Crabs – every cafe you walk past tries to entice you in with them and the fishing boats usually come back with a huge fresh catch in the mornings. The festival was a total letdown – we expected stalls full with fresh crabs and seafood, but we got 2 crab stalls, an olive stall and a few diy/craft stalls, so we headed over to the beach instead.
We got there around 11am, so nothing was really open until around 12 on the Sunday so we just took a little walk over to the beach huts. I always love exploring beaches with pretty beach huts, as they're just so colourful! If you're after pretty beach huts, Wells-next-the-sea has some amazing ones, which is only about 40 minutes away from Cromer. We just chilled watching the fishing boats arriving back after their morning catch! Sadly, we didn't get to see what they caught as we were too lazy to move, but it was interesting watching them pull their boats in with the huge tractors.
I really wanted to go and see the pier, but we were almost up on parking time so we headed back to the car and stopped for some donuts on our way back (you can't go to a beach in the UK without getting either freshly cooked donuts rolled in sugar, or fish and chips). We stopped at a few of the other beaches along the way, then headed back to the campsite for a nice chilled afternoon of exploring and lazing around – we decided to try and have a more relaxing trip than our usual ones, where we drive here there and everywhere. So it was nice to finally relax for a while.