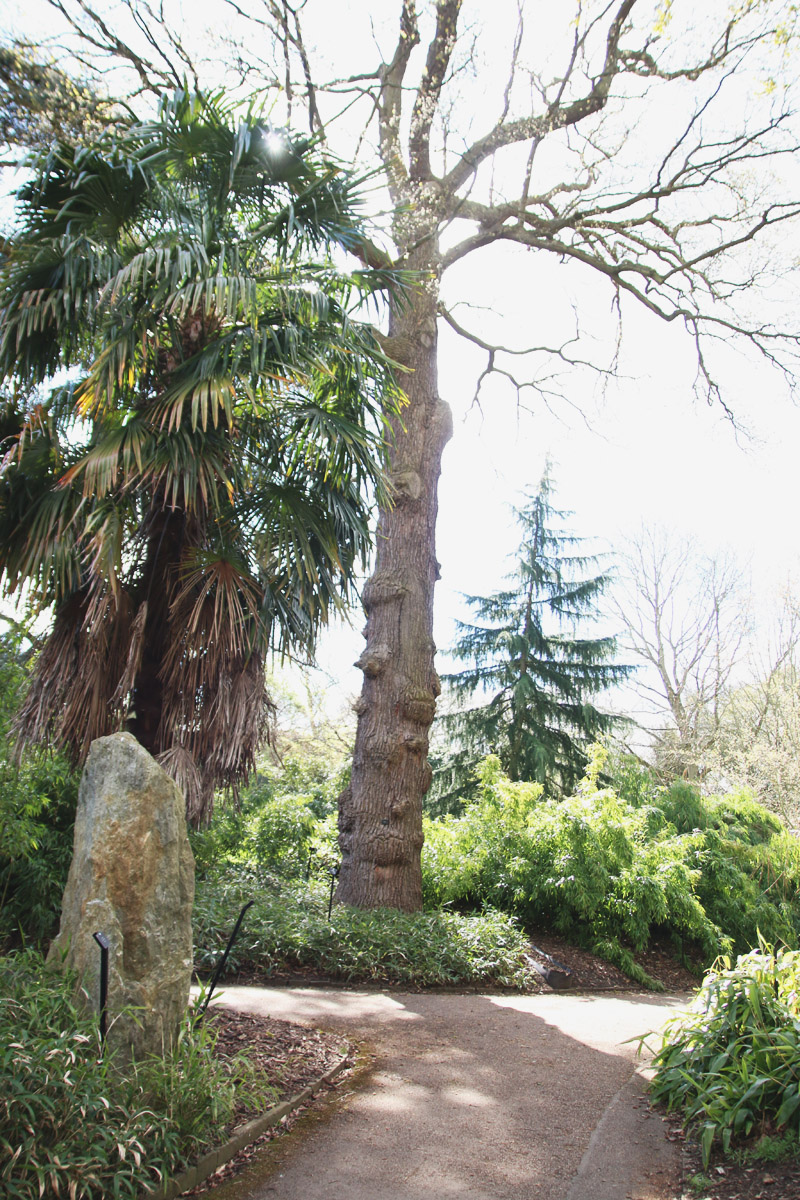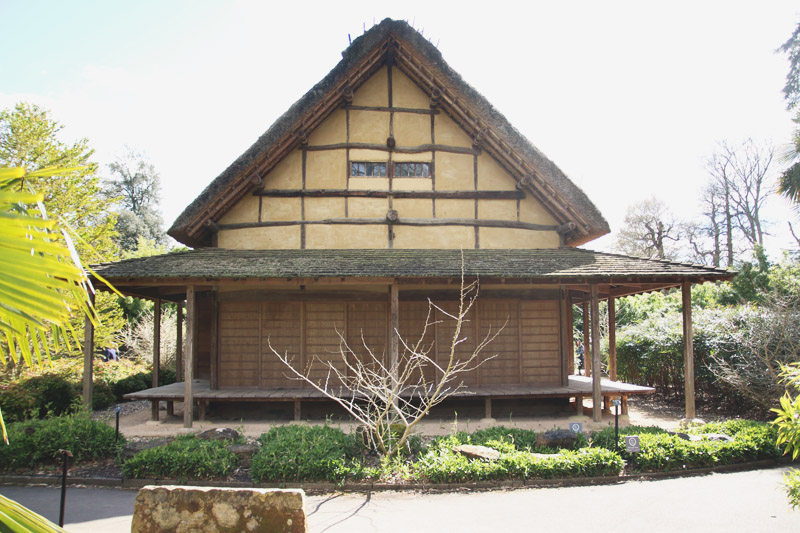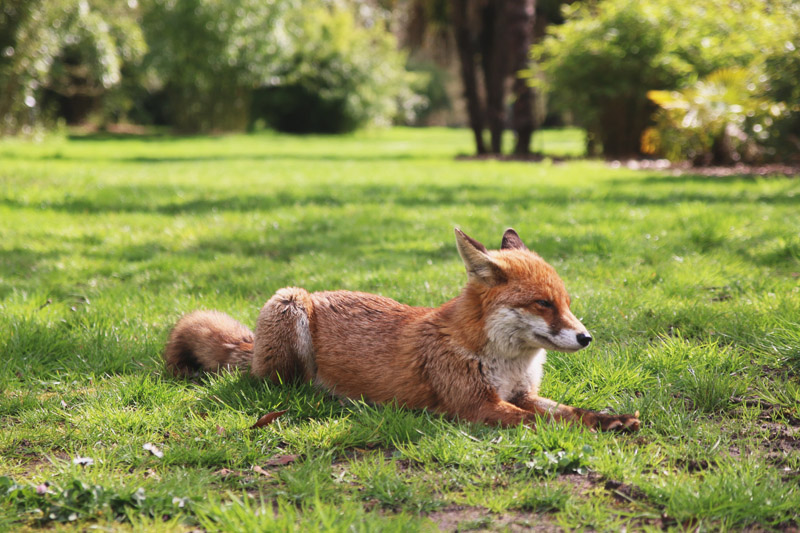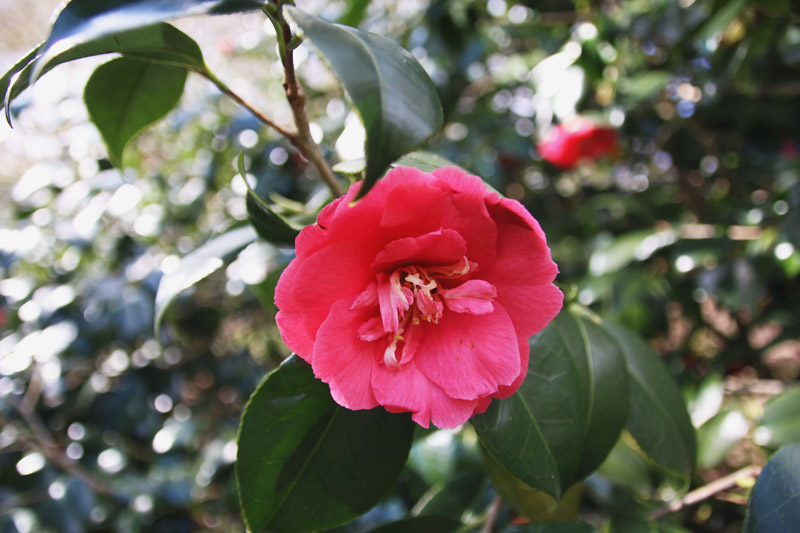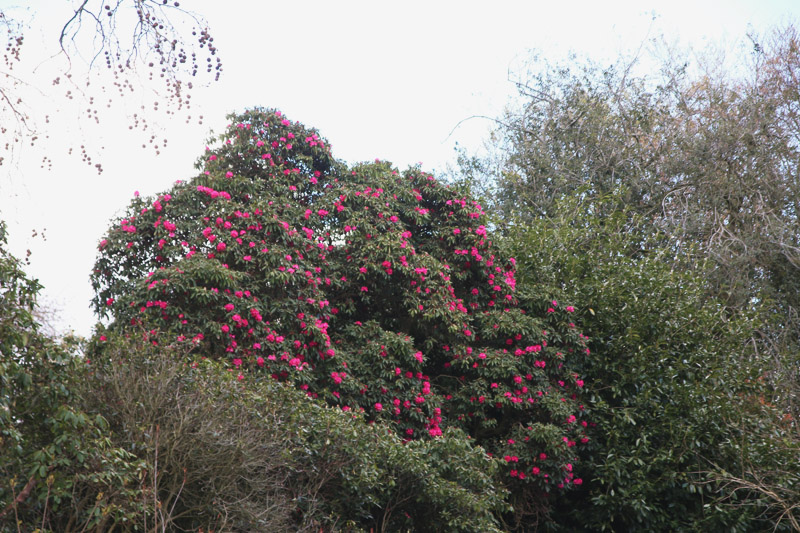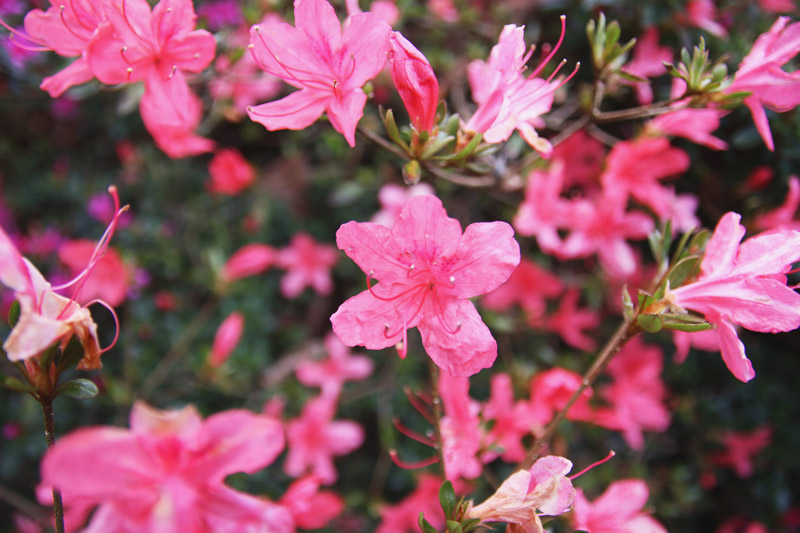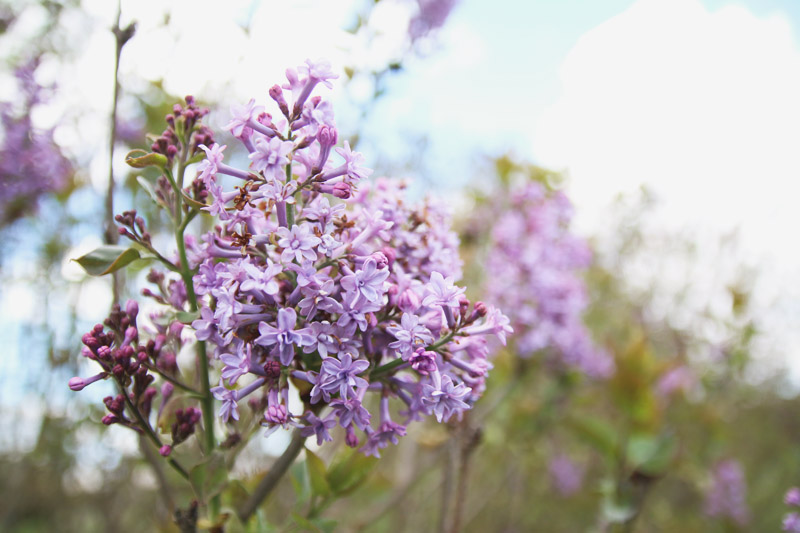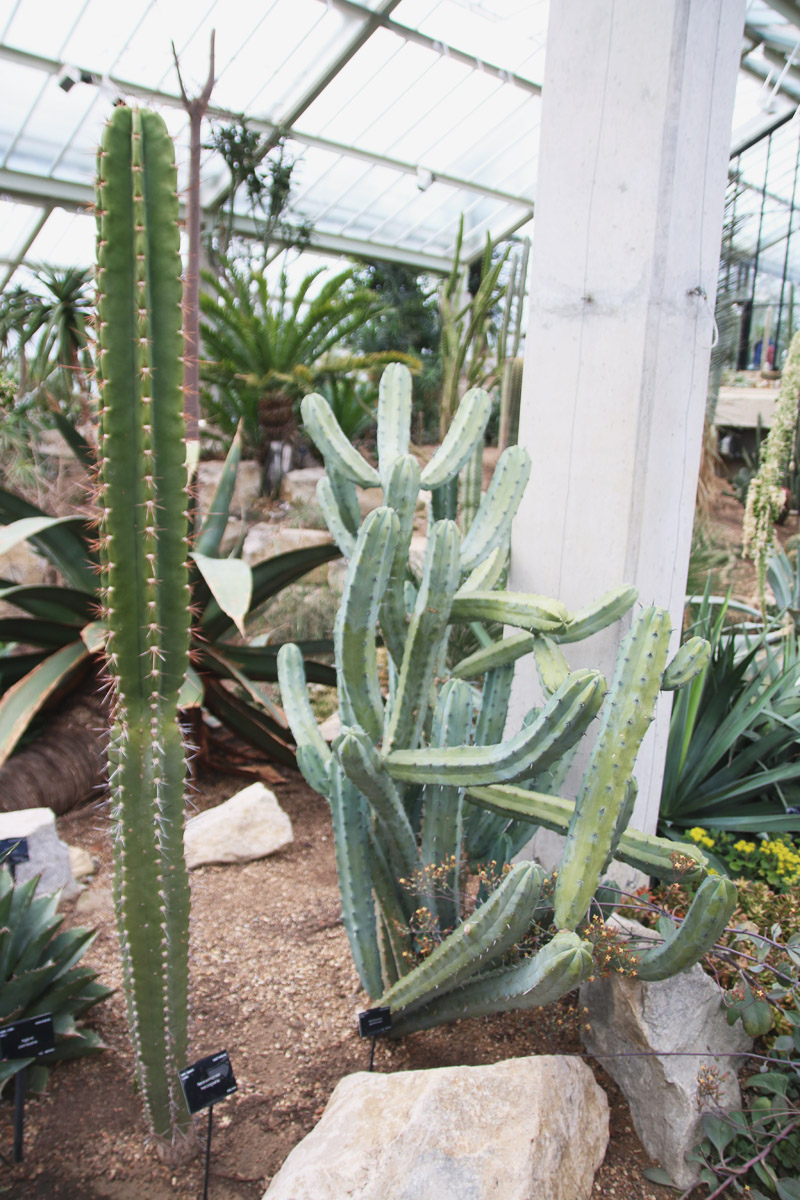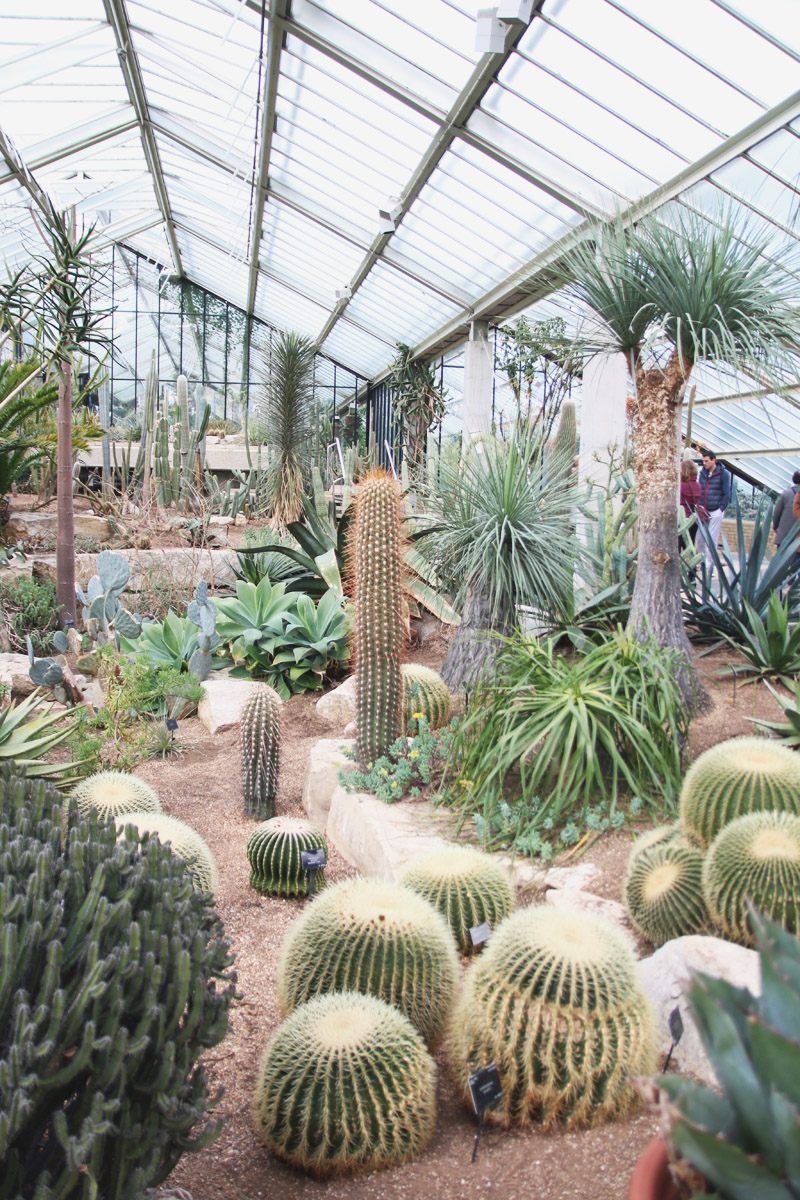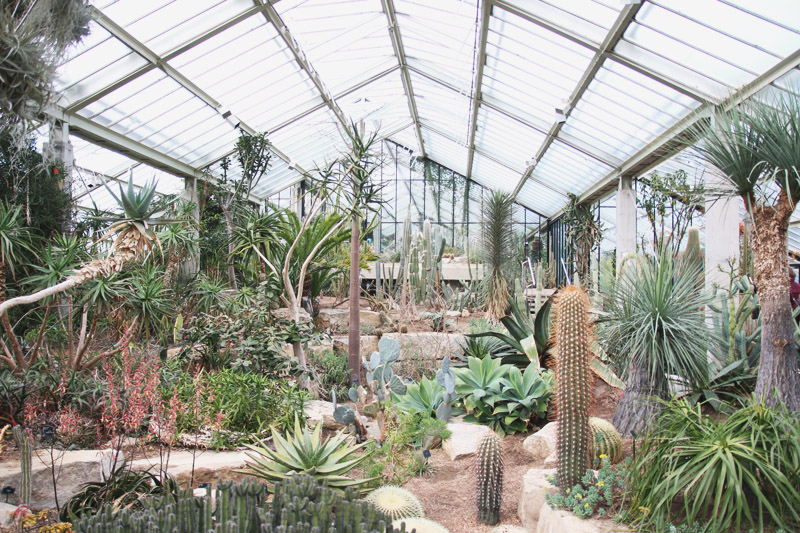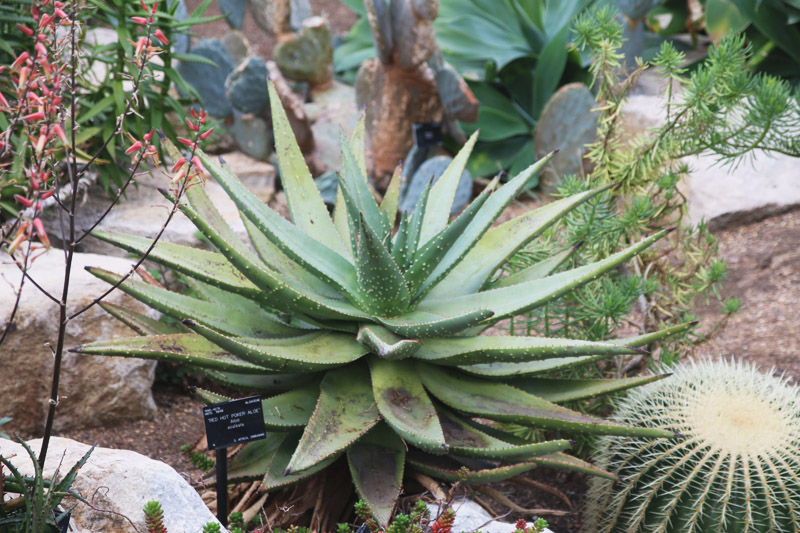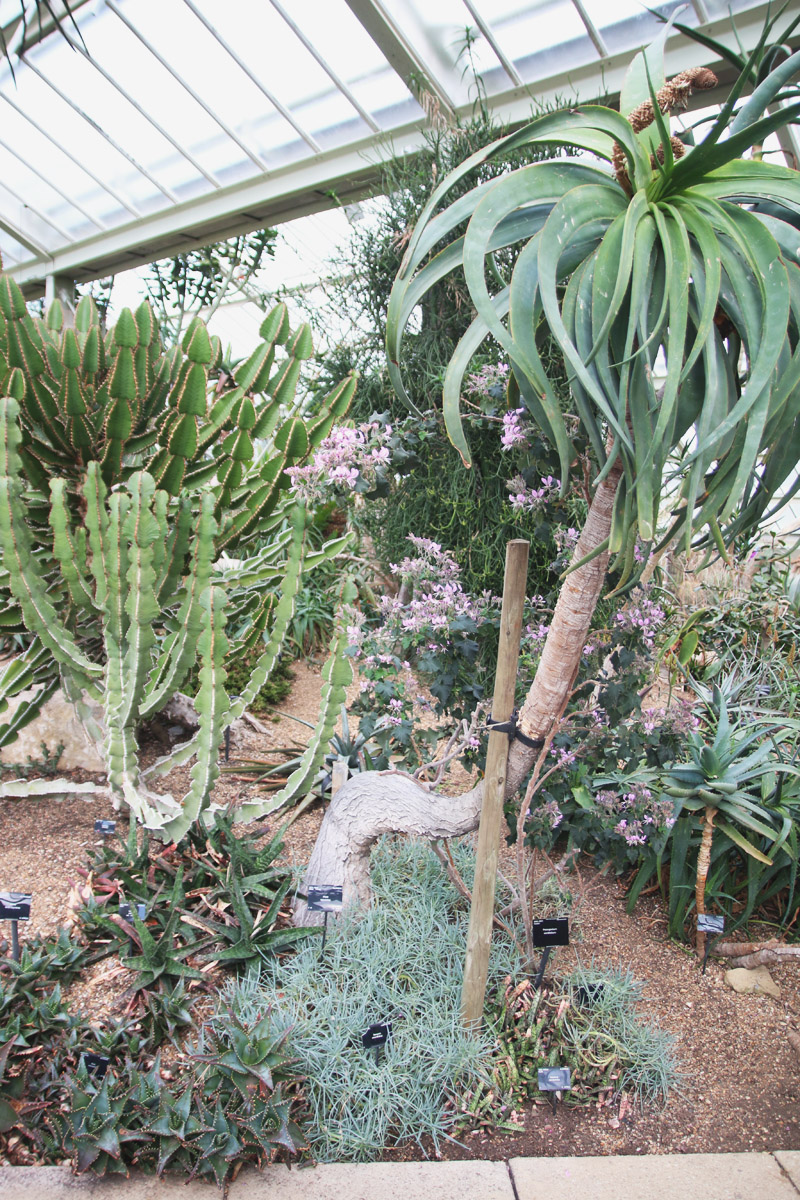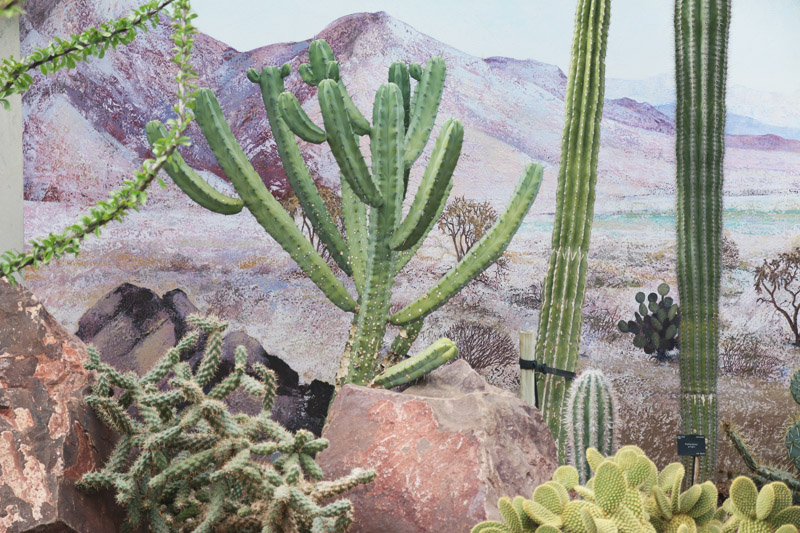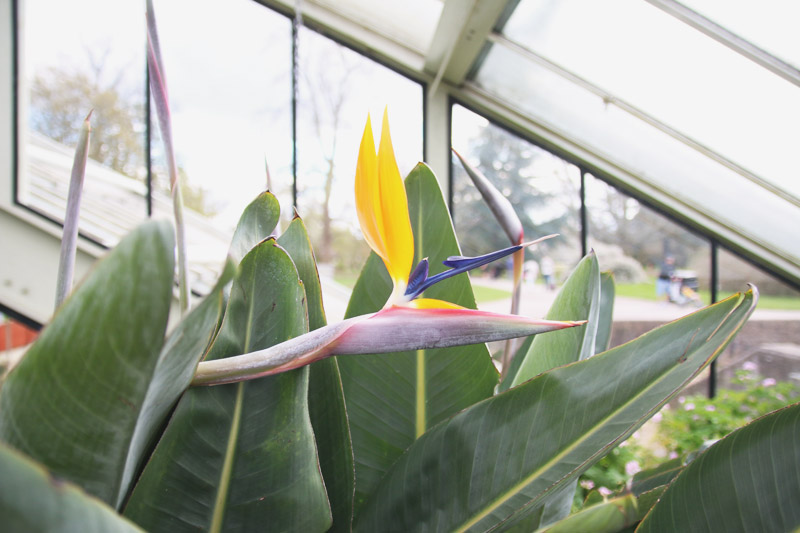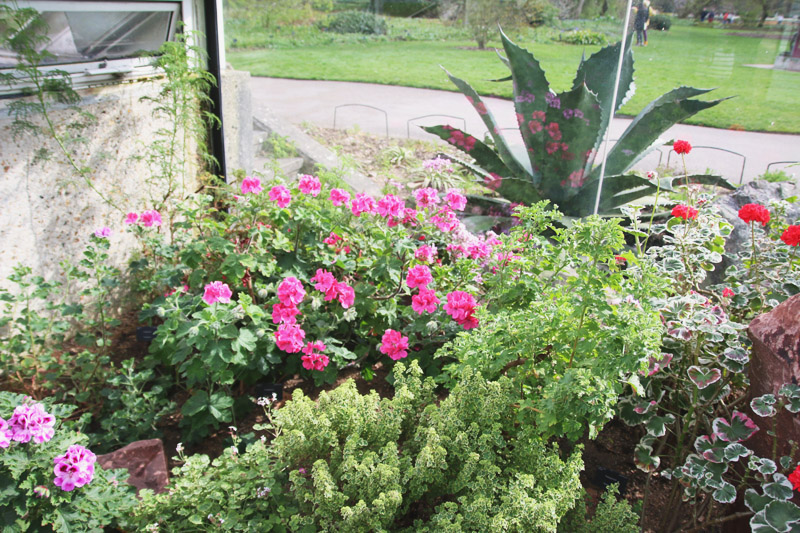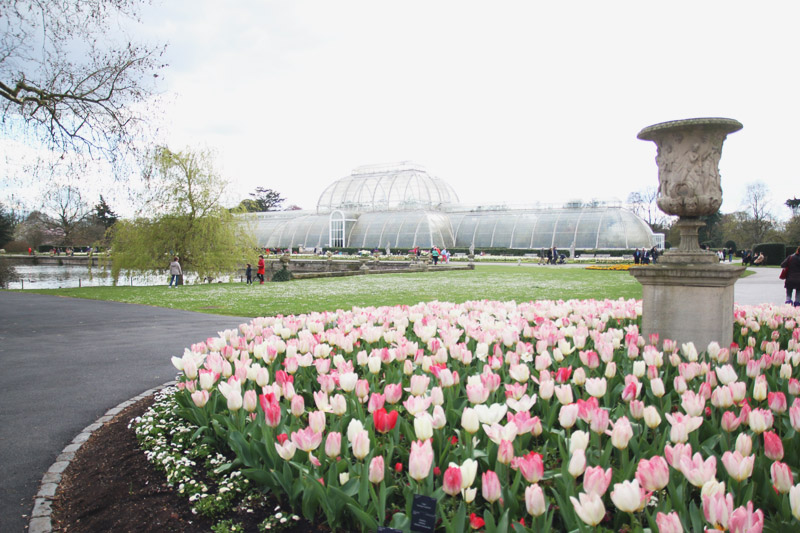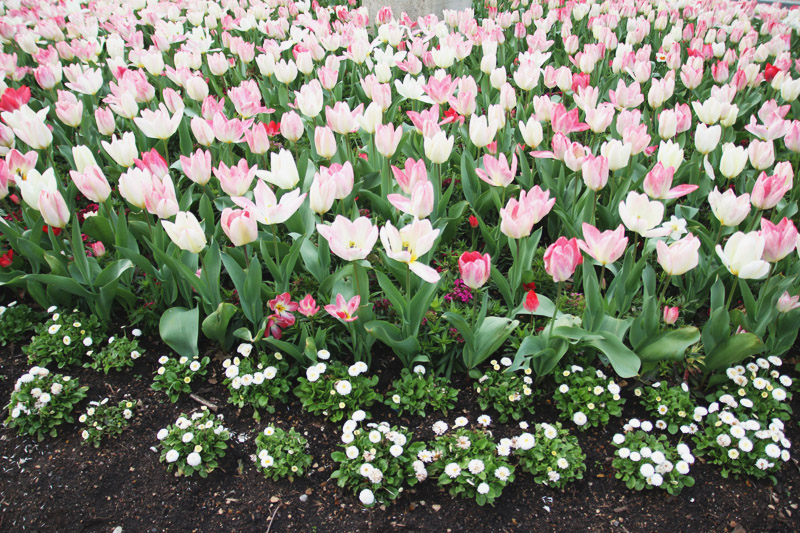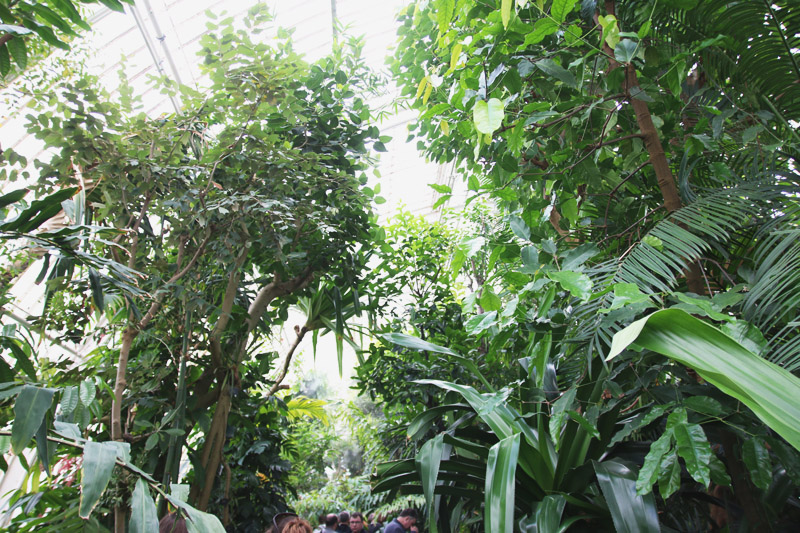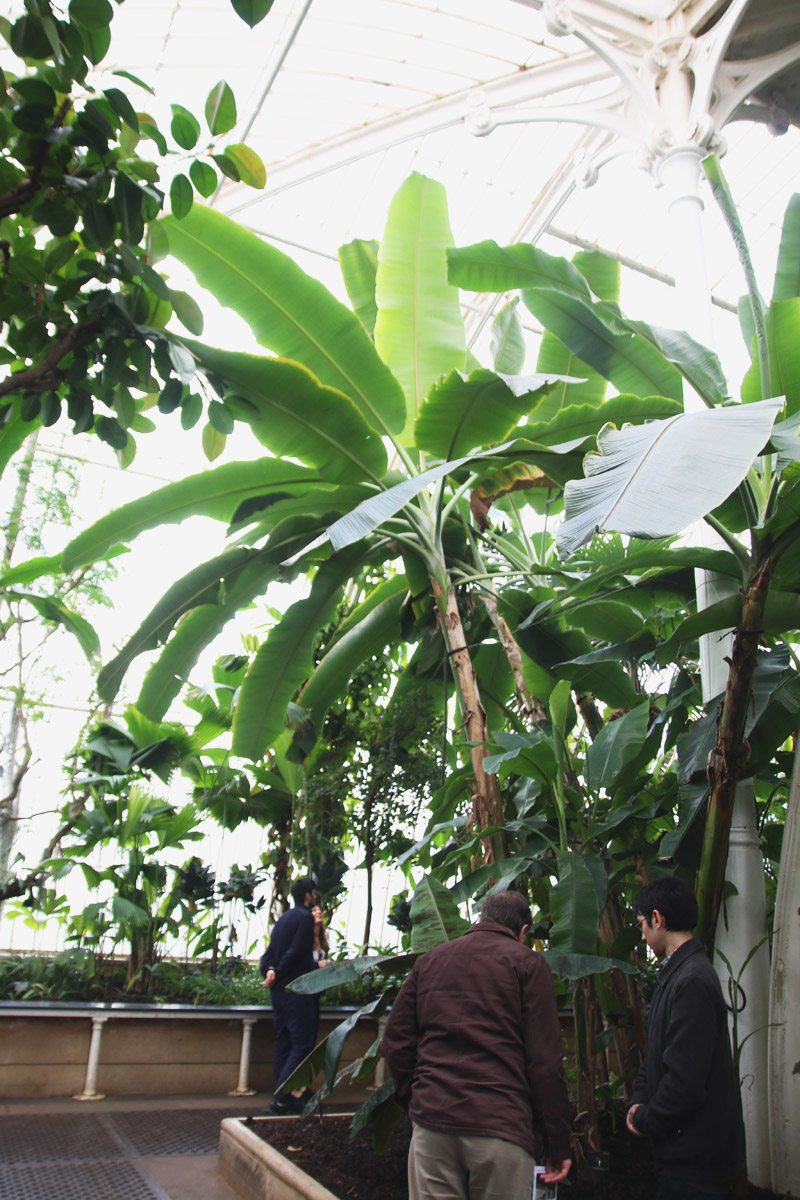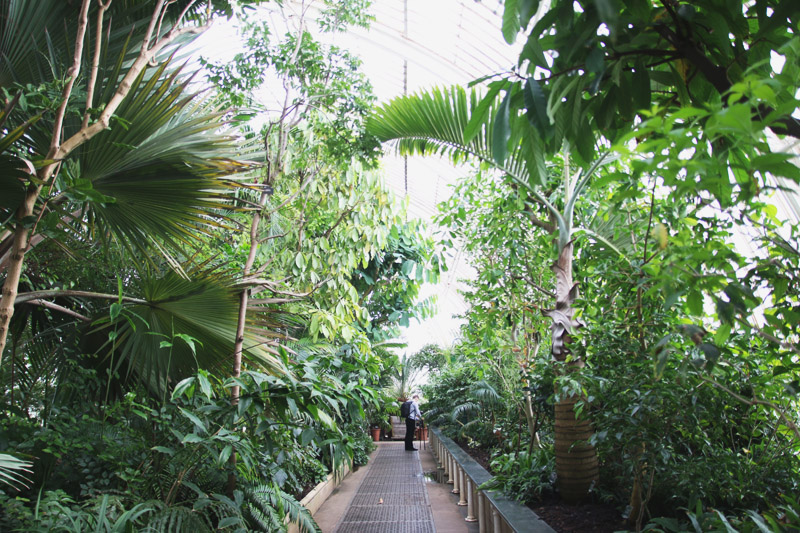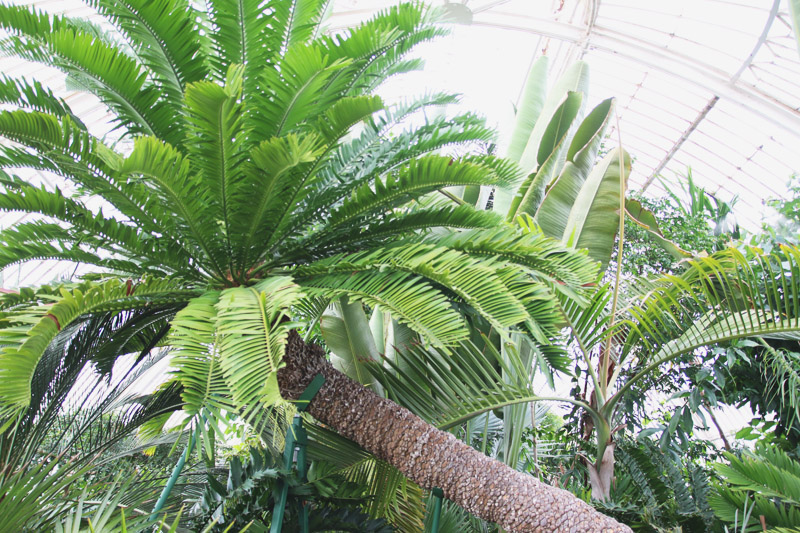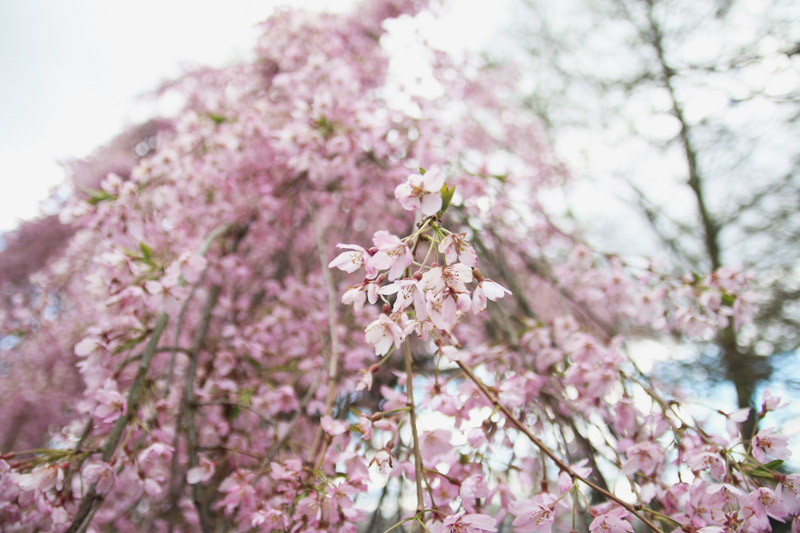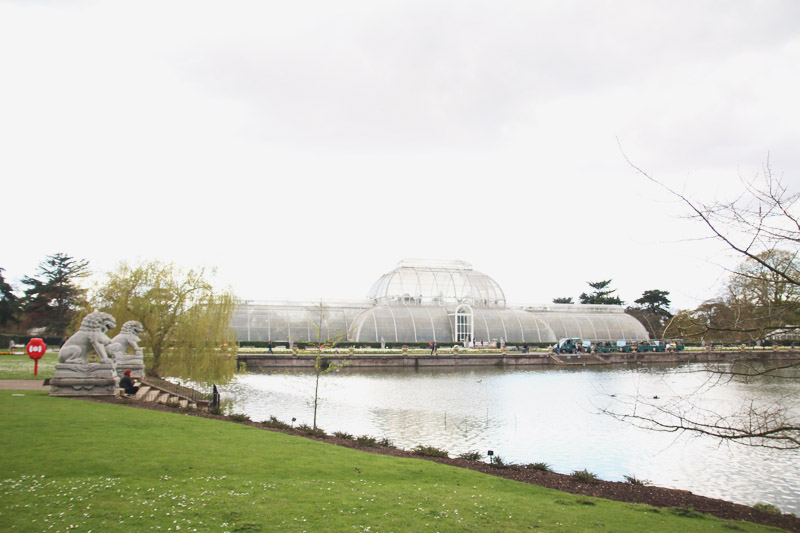 After exploring the first half of the gardens, we were SO tired from all the walking. I kind of wish that we'd have started the opposite direction, as there was a lot more to see in this half of the gardens, with all the conservatories and glasshouses, and by the time we'd got there, I was too tired to enjoy them properly and missed out a lot of the things that I wanted to see!
We headed over to the bamboo garden, which I really liked – I've always loved bamboo and it was interesting to see all the different types of it. We then headed over to the Rhododendron Dell, but unfortunately, the flowers were just starting to bud, so we didn't get to see any in flower as it's a little early for them.
We then walked over to the Princess of Wales Conservatory past the palace, which was probably one of my favourite parts – anything with cacti and succulents is good for me. It's set out with different temperate zones, from tropical to arid so it was quite good to see. We then explored the Davies Alpine house before heading over to the kitchen garden (which was shown on the BBC show Kew on a Plate), but sadly, being early spring, there wasn't too much to see in there.
Our last stop of the day was the Palm House, which is the main house that you see as you walk through the Victoria Gate entrance, with the huge lake infront. It was so warm and humid in there, and kind of reminded me of a victorian style eden project, with all the tropical plants laid out in different continents. There was also little walkway above the plants that you could go up, but I was too tired for that. I really wish I'd have done it now, as I keep seeing photos of it on instagram and it looks amazing!
I really want to go back and explore some more during the summer/autumn when there are so many more things in bloom, and the vegetable garden would be full. It'd be good to walk properly around the conservatories and palm house and see some more of the amazing plants that are there.
Have you been to Kew before? I'd definitely recommend a visit if you're in London – it's so easy to get to and you don't feel like you're in London at all!