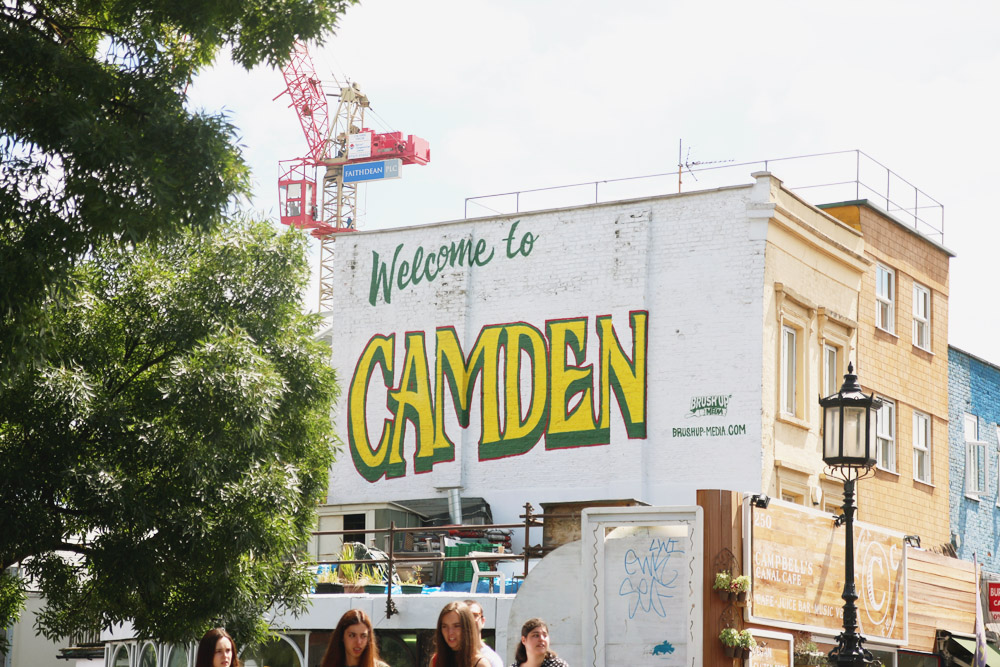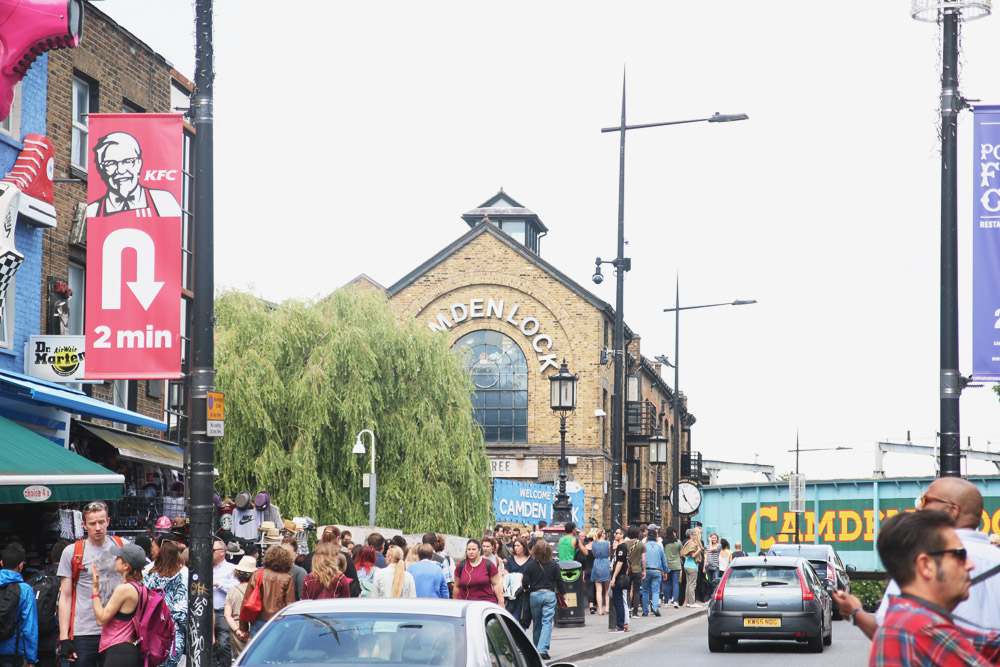 This past weekend, we took a little trip down to London for the day. I love that we live about an hour and a half from London, so day trips there are really easy for us! I've got a little list of places in London that I'd love to go and see, like Camden, Borough Market, Notting Hill etc, and so I managed to get a few ticked off on Saturday when we decided to go exploring Camden!
It was the weirdest thing! Shane and I planned to go down to see Camden then on to Borough Market. My dad text me on Friday like "we're going Camden tomorrow if you want to come with us?" I was like "OMG, we we're planning on going there tomorrow too, but I was planning on visiting Borough Market aswell" he's like "us too!" haha! What a coincedence! And so off we went!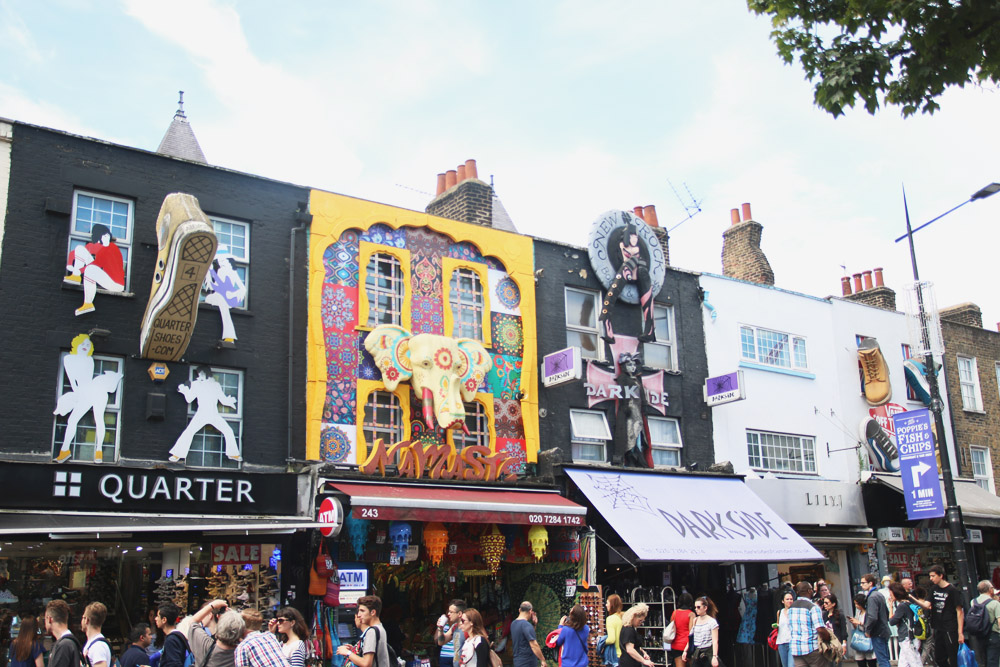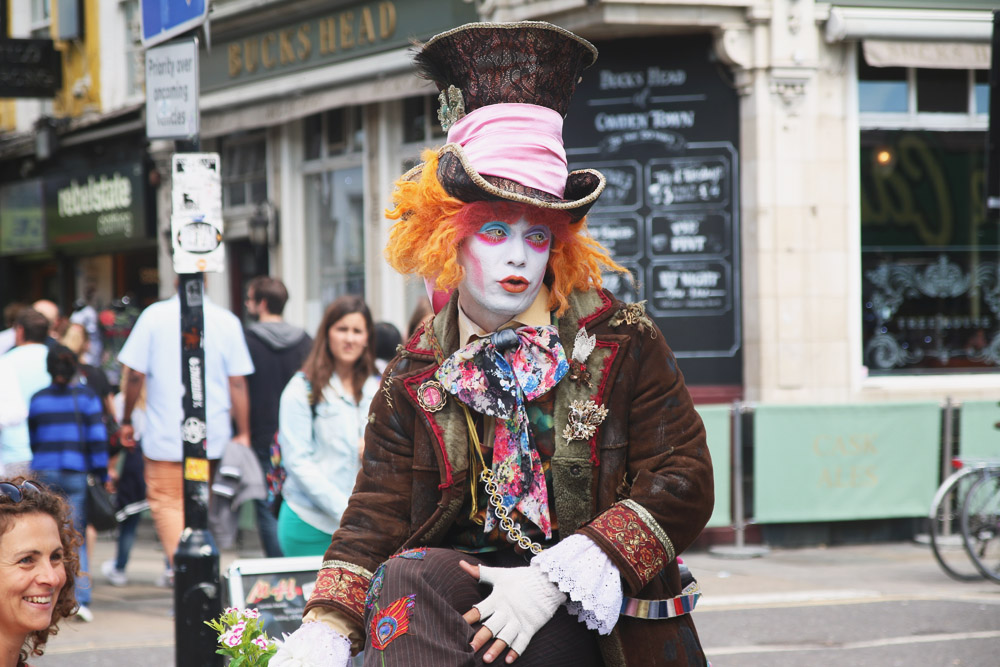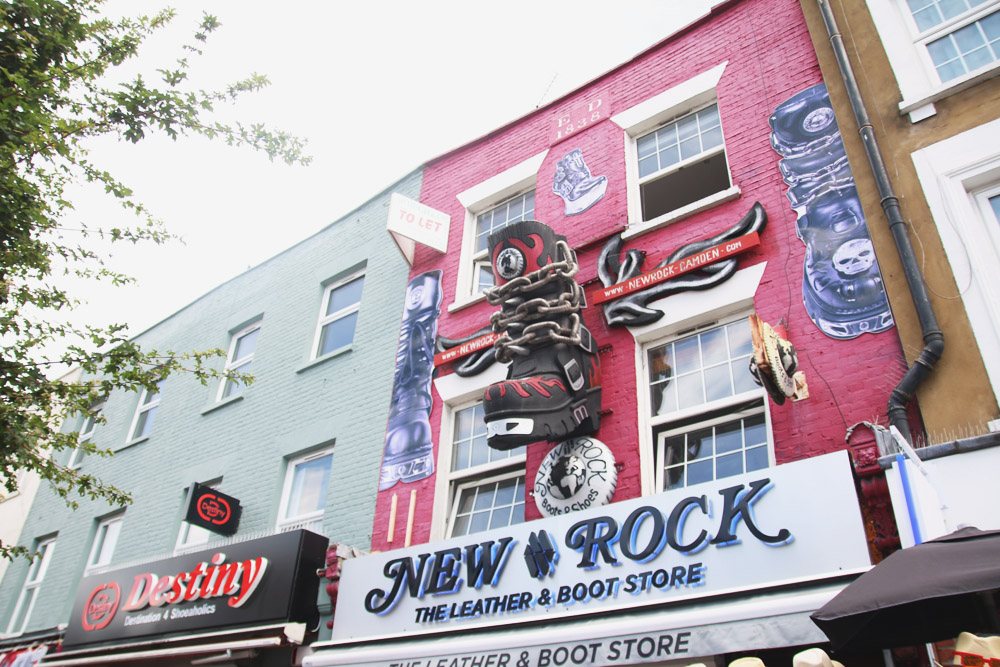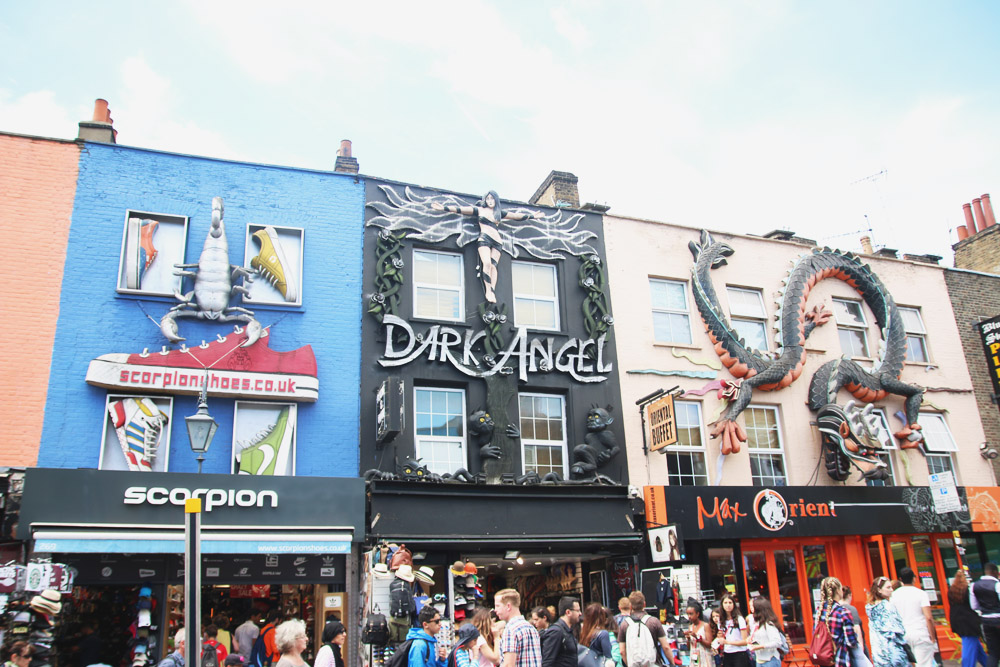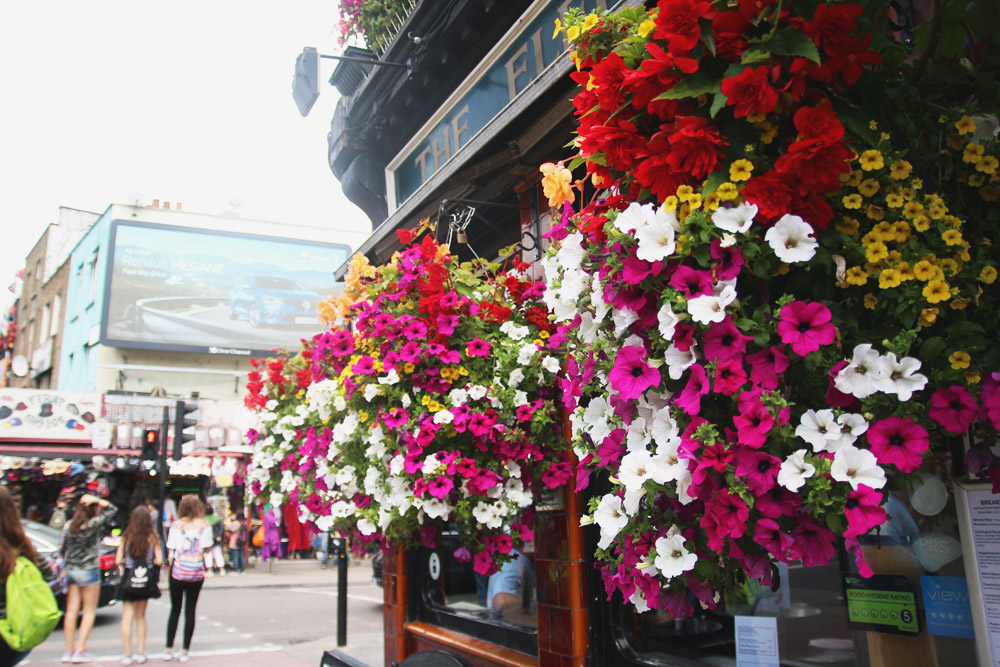 Camden Town
Oh my gosh. As soon as you walk out of the tube station, it's just so alive outside. There's shops blasting music, street performers (we loved the mad hatter), crazy amounts of people everywhere! I loved all the buildings with all the different coloured fronts, the things stuck on the walls, like a huge plane and some rock boots. So fun!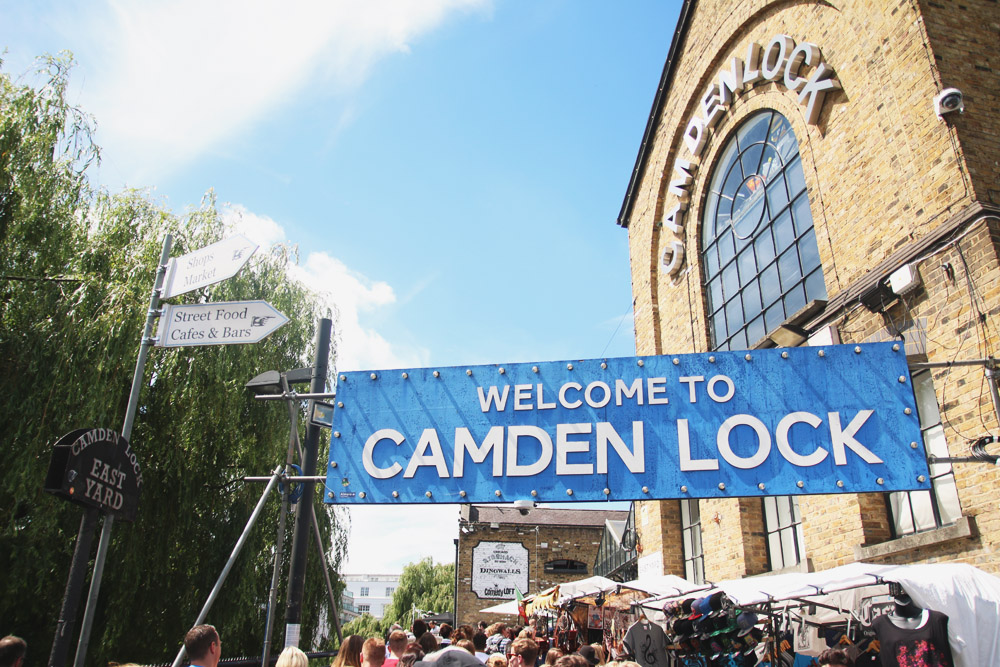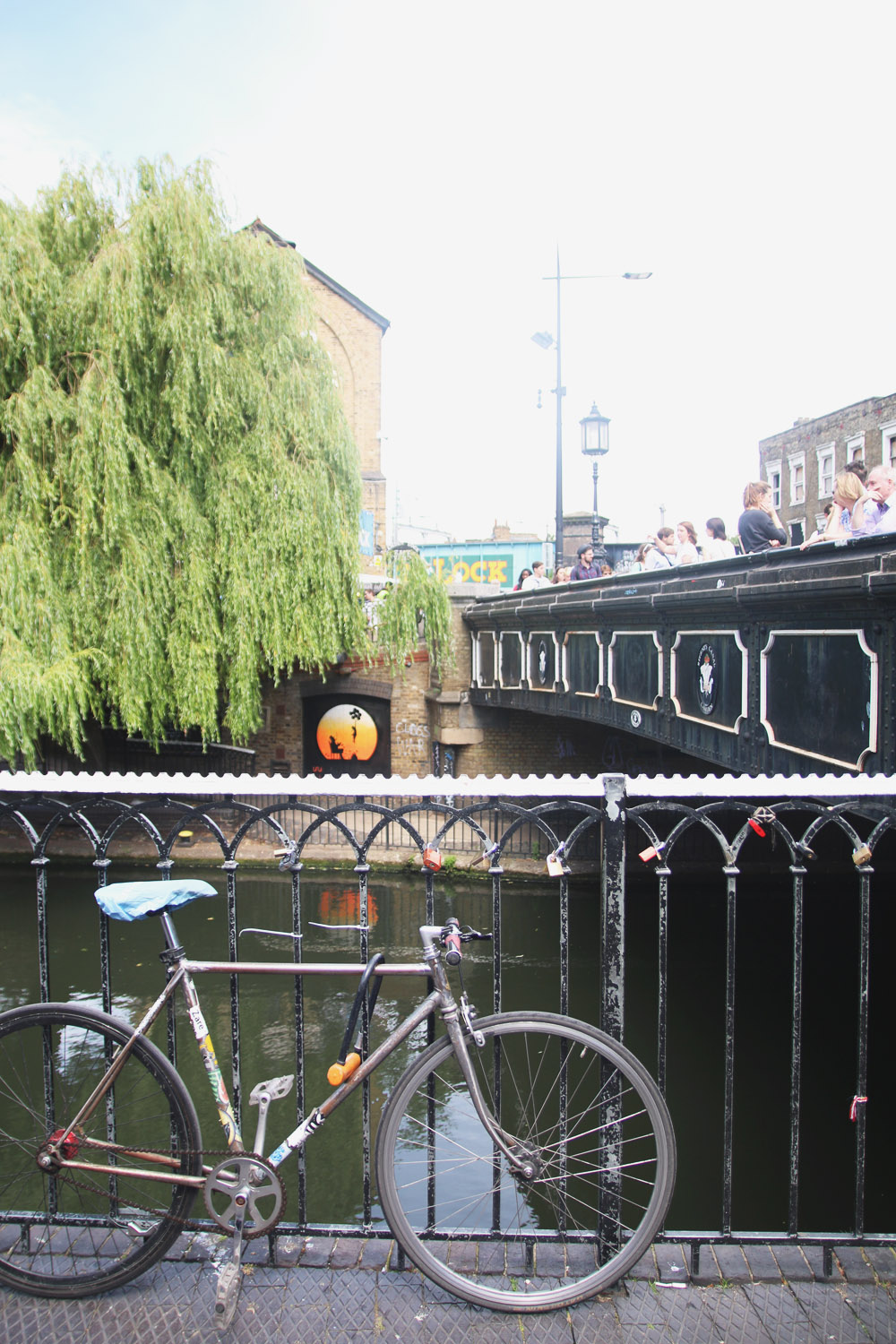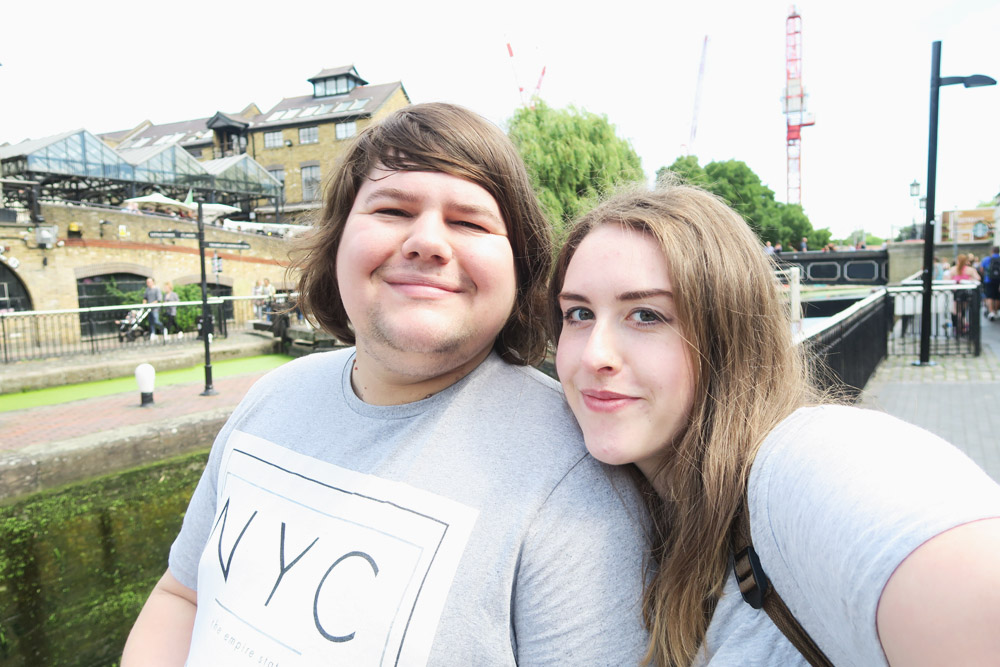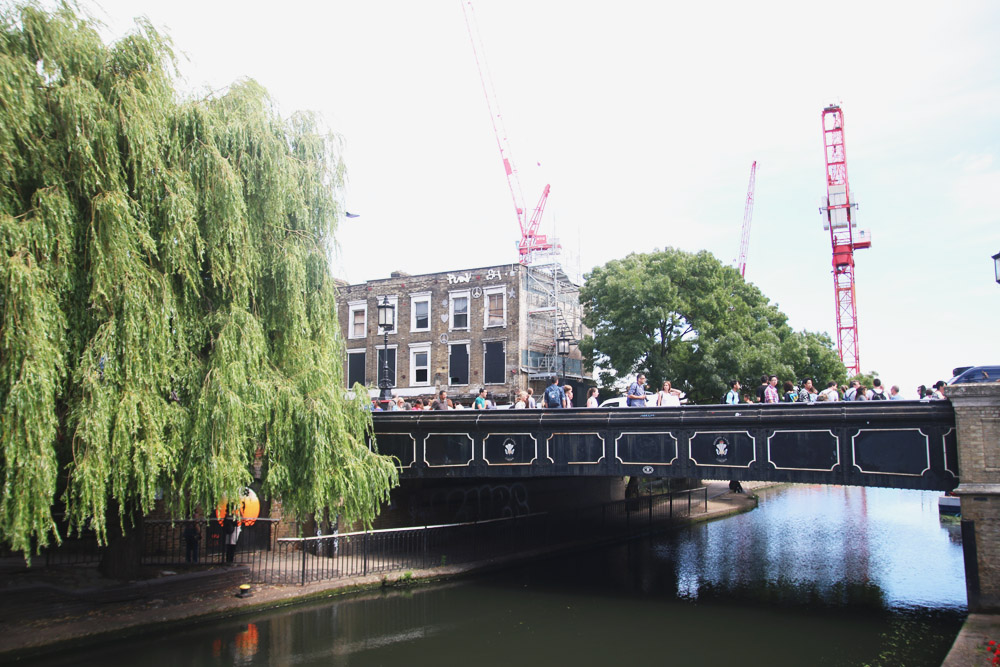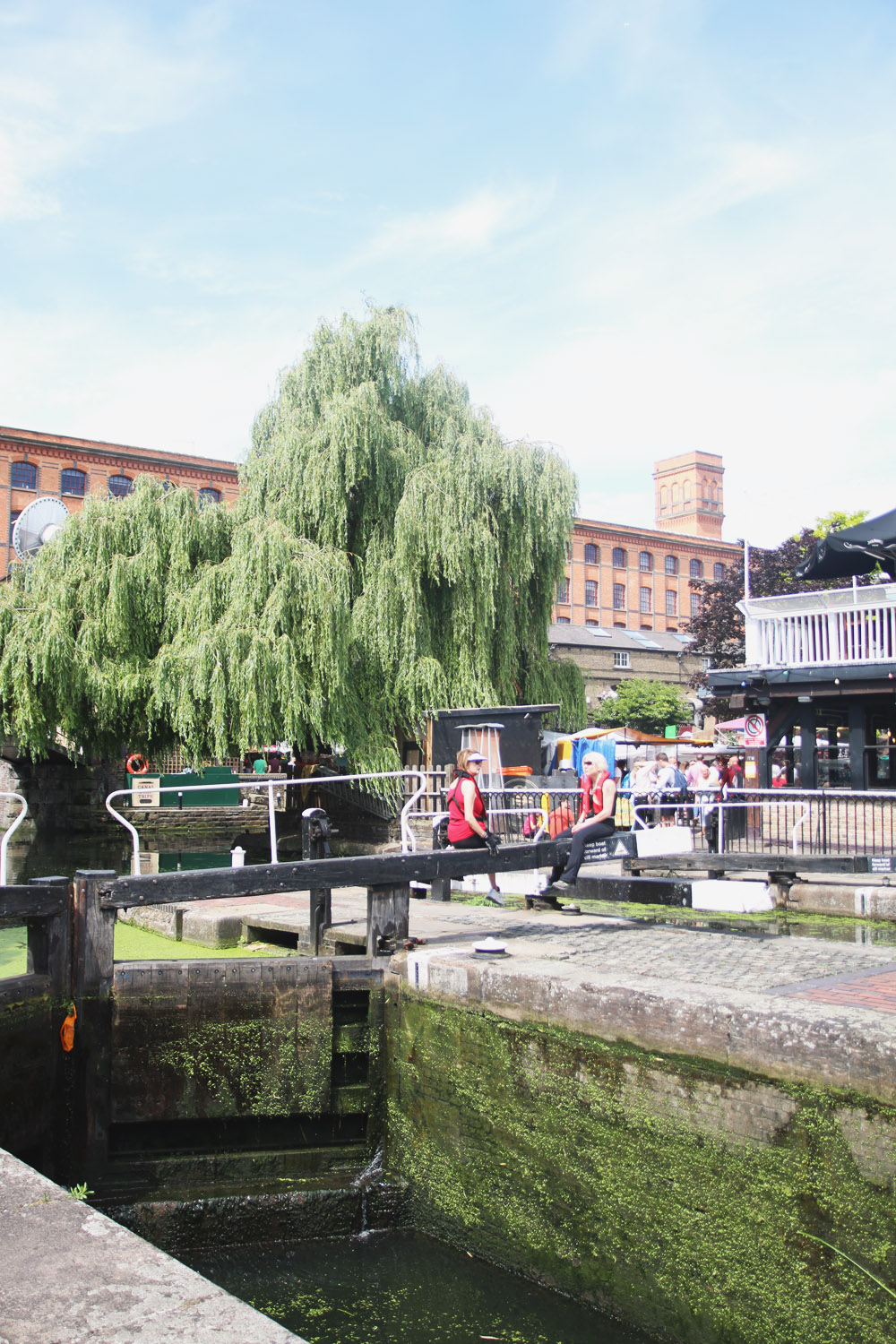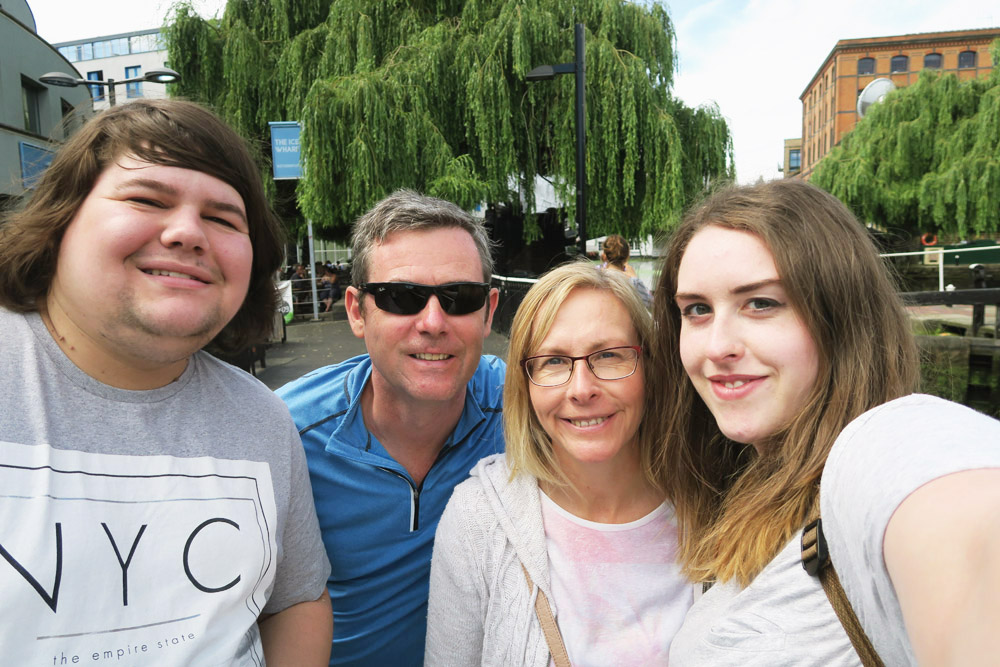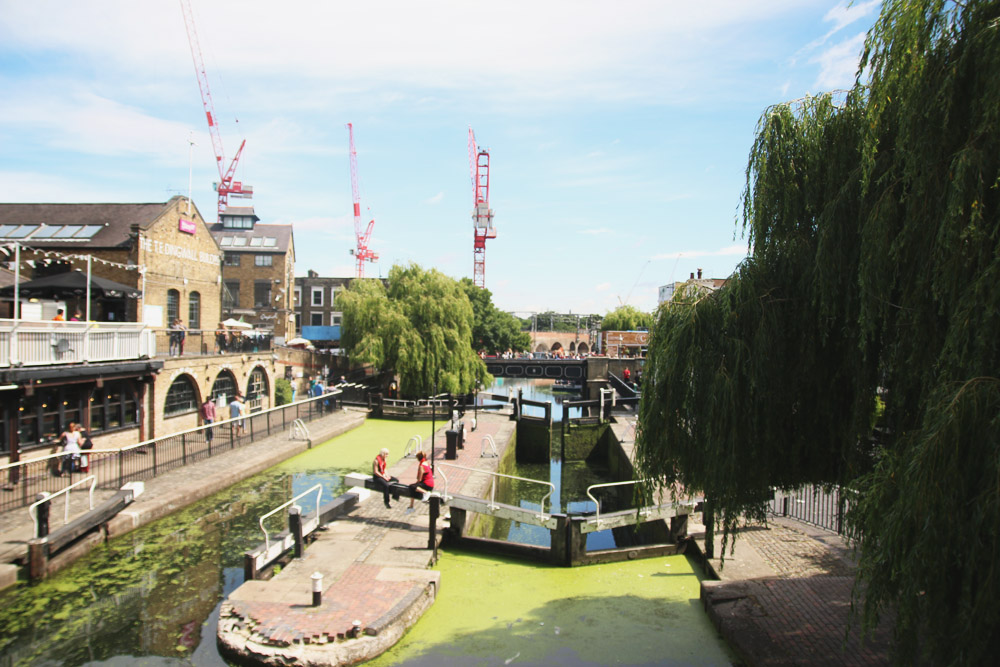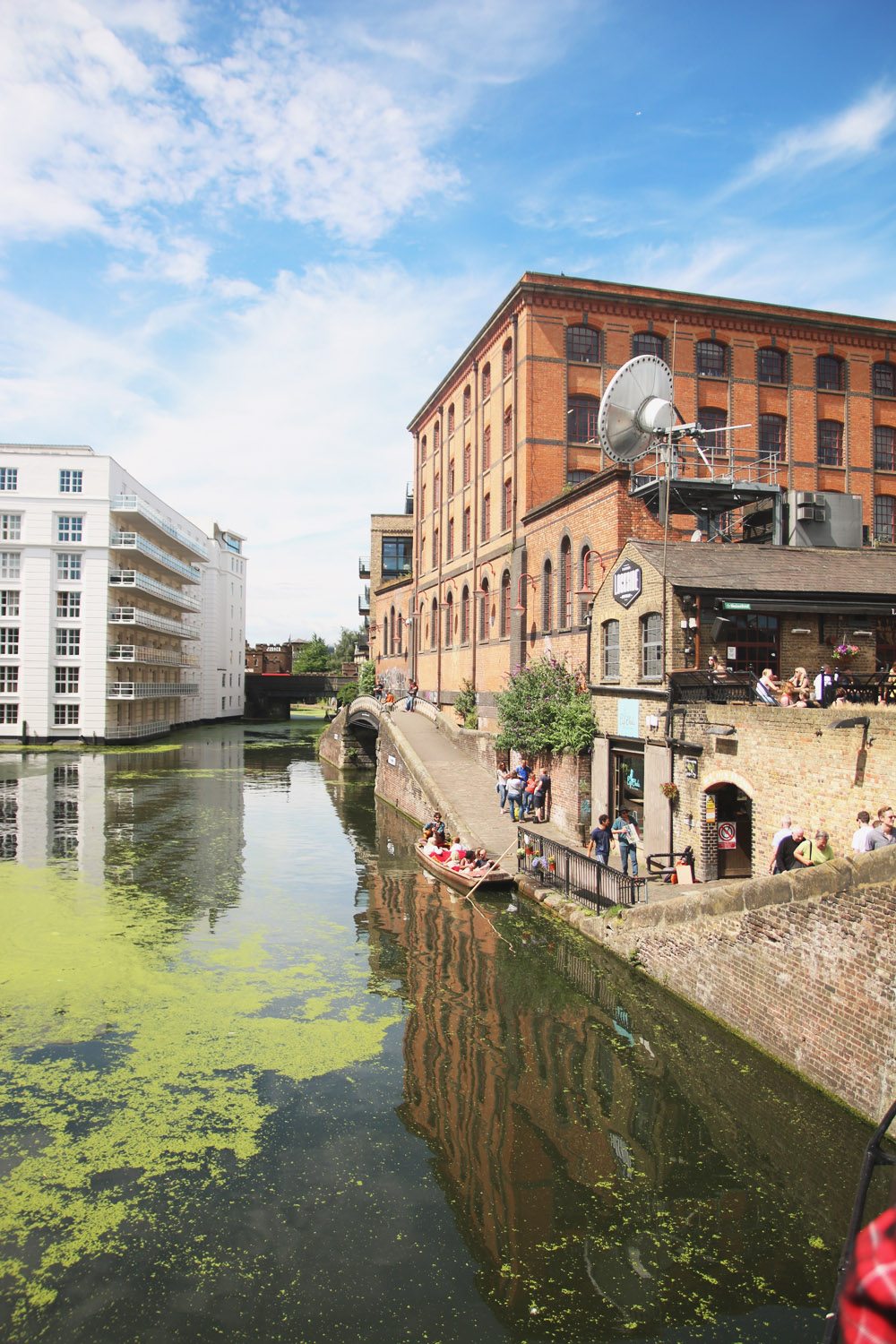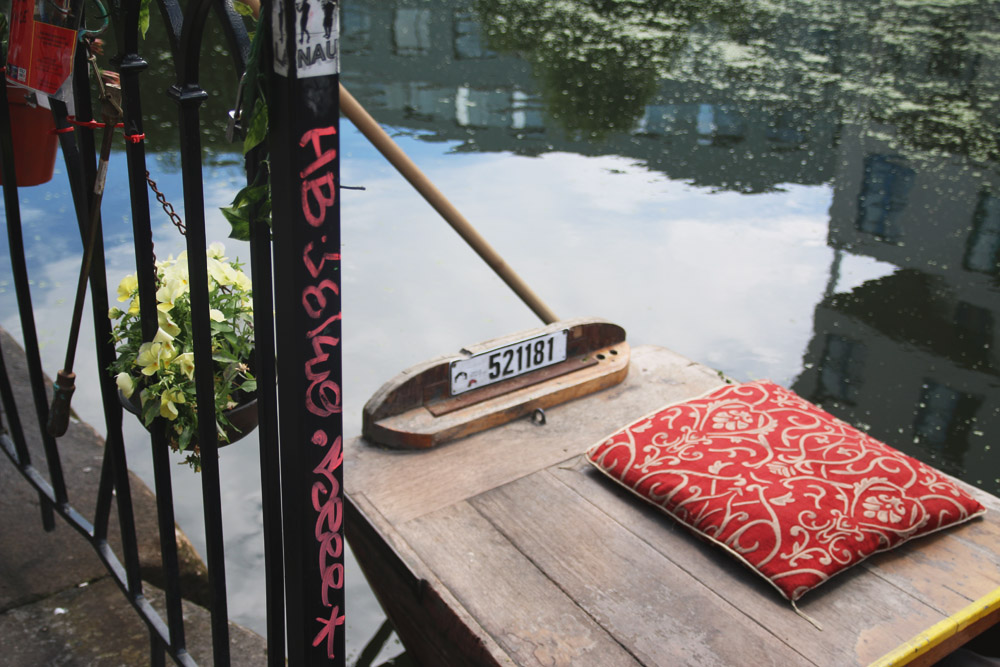 Camden Locks
It's literally a straight walk down from the tube station straight to the locks. I absolutely love canals and canal boats, and during the summer, we tend to go for a little evening walk around our local canal/locks. It was so beautiful there! All the old buildings, the new buildings, the smell from the food from the street market, the noise. I could have just stayed there all day!
My dad got talking to a guy who owns a little punt thing there, called The Music Boat. He started it up about 5 years ago and takes you on a 45 minute round trip down the canal with a guy playing the guitar on the back. It looked lovely, but we just didn't have time for it. I'd love to go back though and get a chance to go on it!
 We also stopped by the markets for some street food, so I'll have another post up about that in the next couple days. Have you been to Camden before? What did you think?