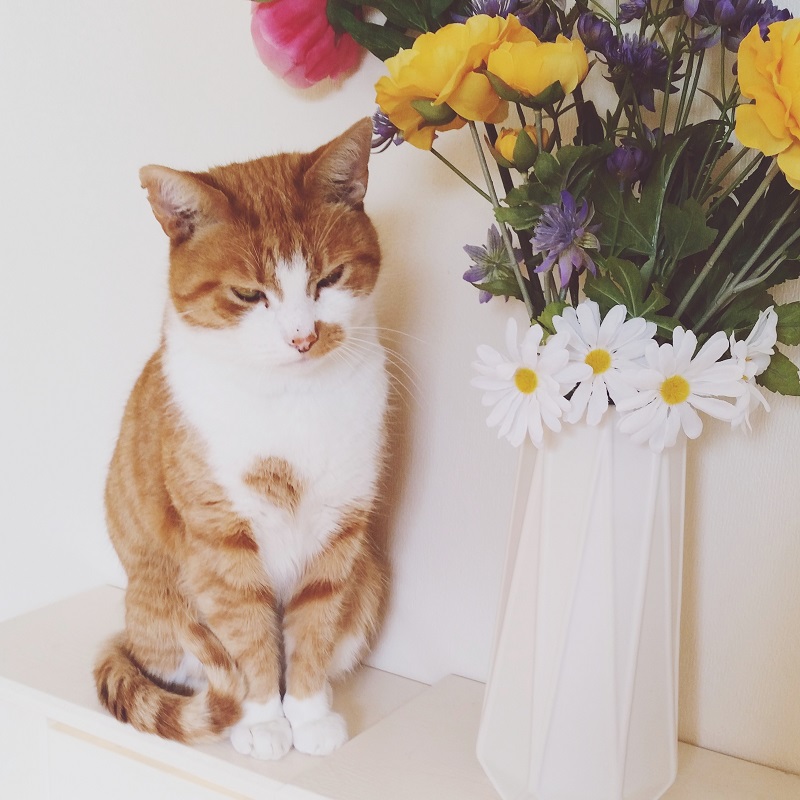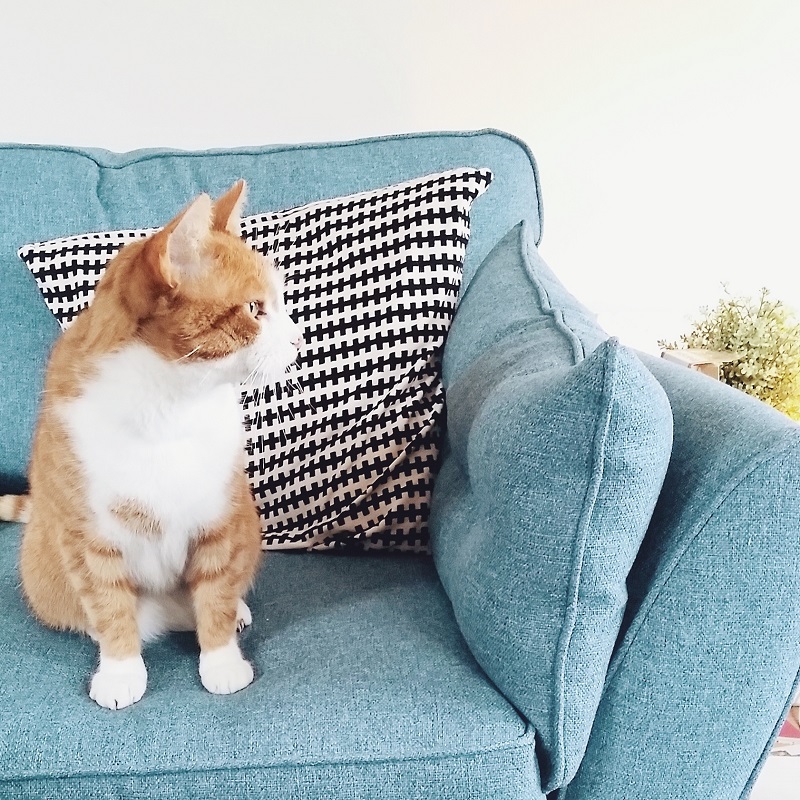 I thought I'd pop in with a more personal post than usual with a little update on Mr Toff (don't worry all is good). It's been 13 months since he was first diagnosed with heart failure and cancer (you can read my super emotional blog post about that here), and he's doing SO well!
In all honesty, I was so scared once we got the initial diagnosis, but I kind of knew it was coming as soon as we took him to the vets and they did the first x-ray. I went home that afternoon while he was being sedated for the x-ray with the knowledge that the vet had given us and googled his symptoms. Pretty much everything lead towards heart-failure, so it wasn't a shock when they told us a few days later after his ultrasound that his heart was failing and he had a cancerous tumor on his heart and he'd need medication for the rest of his life.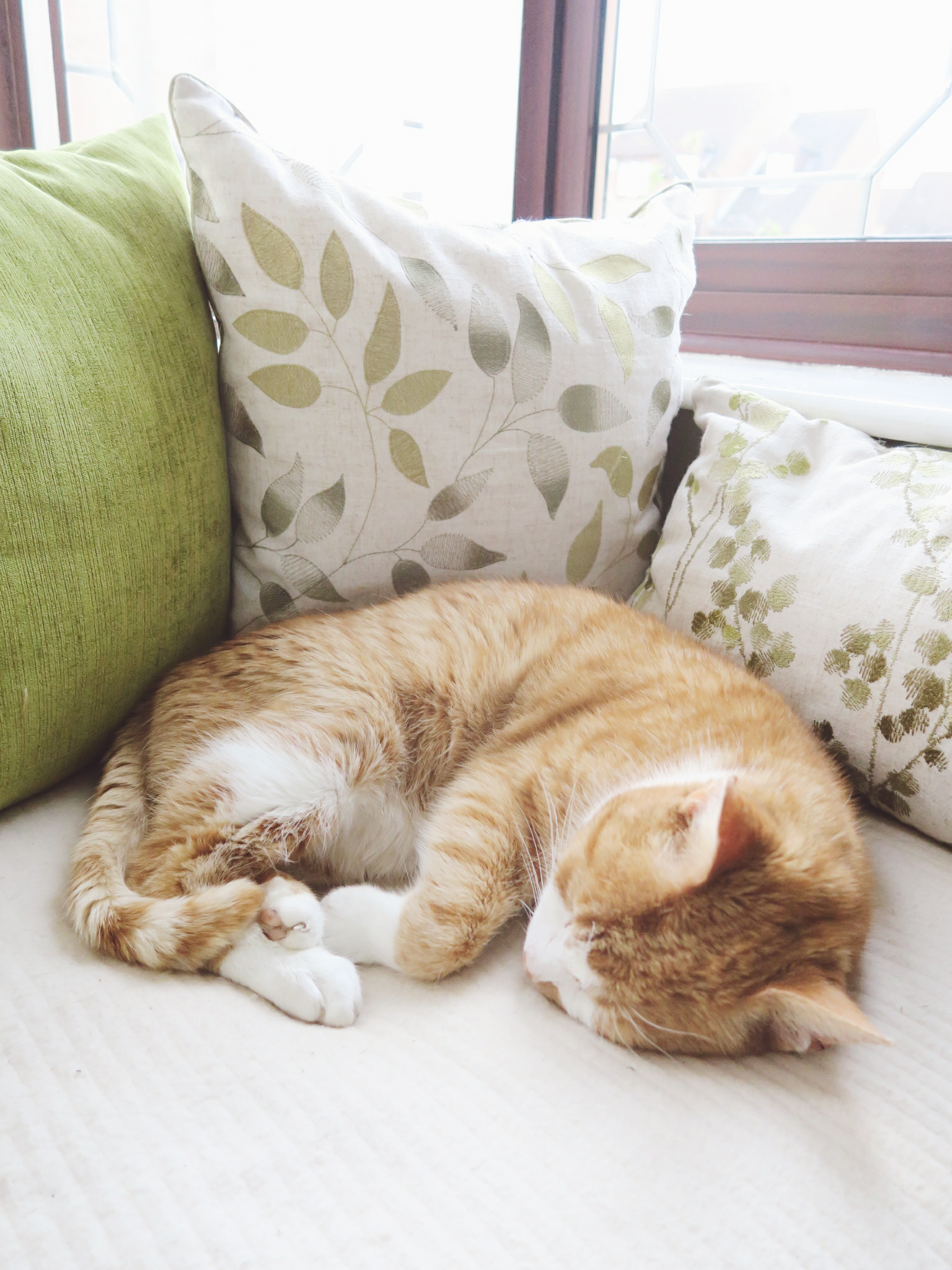 Considering how long it's been, he's still doing SO well, and whenever we tell anyone who sees him that he has heart failure and cancer, they never believe us as he acts just like a normal cat (when he's outside anyway). He runs around like a lunatic in the garden, has a good old munch on the catmint plant and then goes completely hyper, and still fights with all the other neighbourhood cats (and looses – I can't count how many times in the past year he's been taken to the vets with serious wounds and infections because of it).
He's still on the same medication and doseage as when he first got diagnosed which is good as we haven't had to up it yet to keep the fluid out of his lungs. He's such a little fighter and even with the extreme stress of bringing Keeko into the house, where we honestly didn't think he'd cope and were so worried if we made such a bad decision, he got through it all and while he still doesn't like her, he tolerates her so well.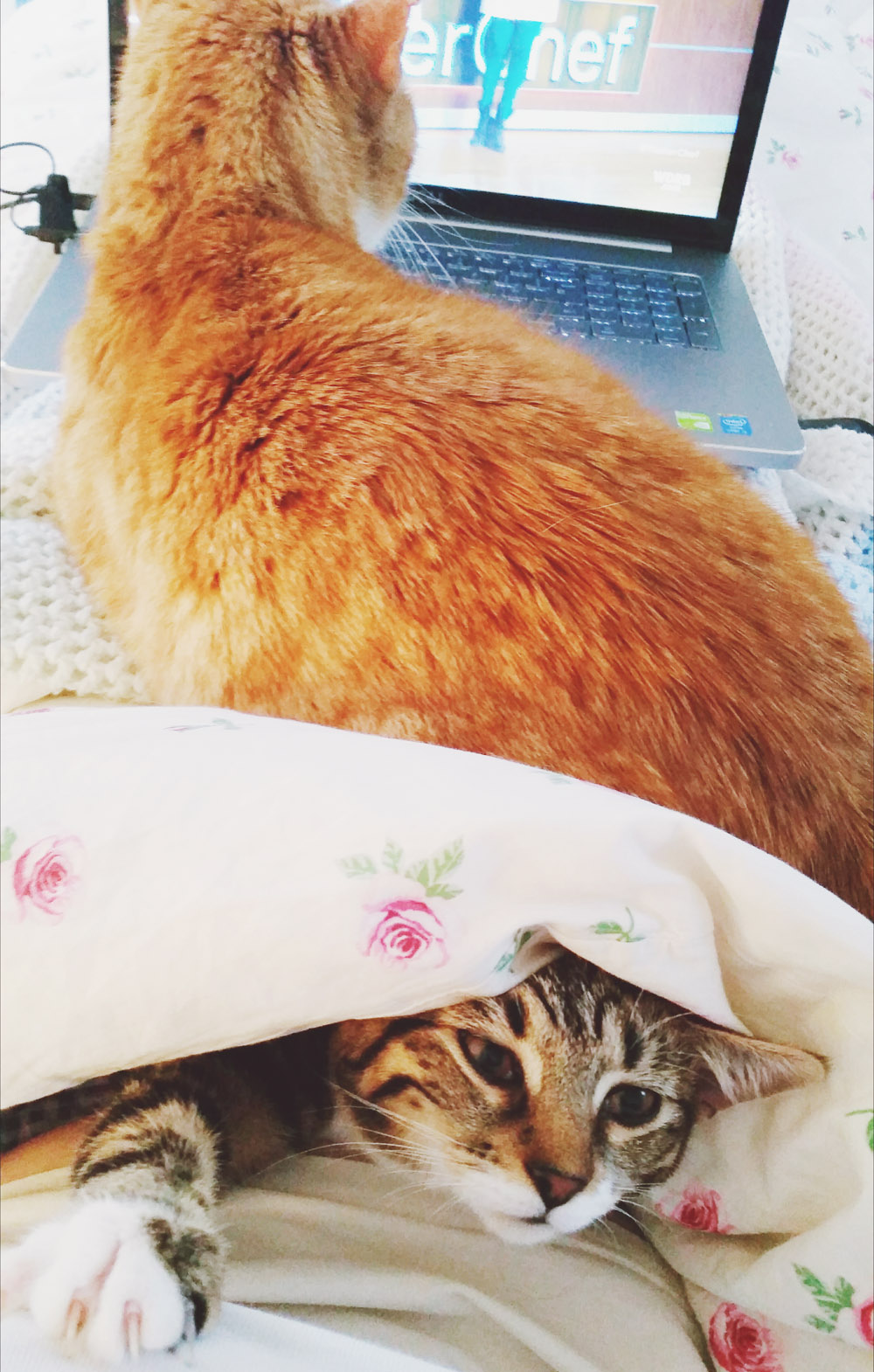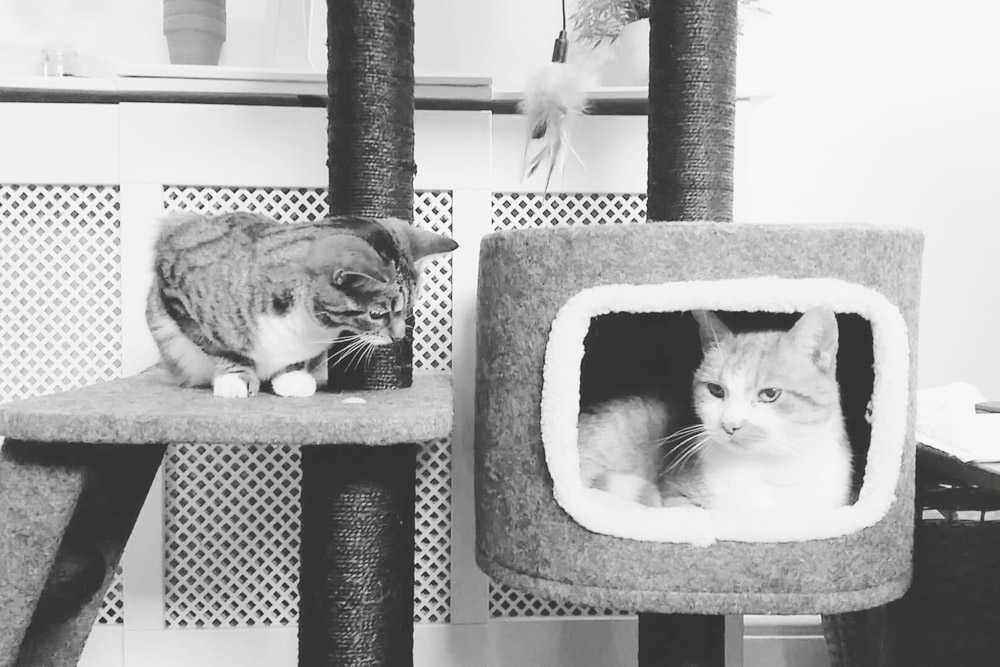 These two photos are my absolute favourite of Mr and Keeko – they pretty much sum up their entire relationship with each other. He hates her, but she's in constant awe of him while being completely terrified. They're so funny!
I'm so proud of my little baby. Back when he first got diagnosed, I was just hoping he's still be around for Christmas but he's going to be 15 in May and that makes me so happy. Obviously, one day the inevitable will happen and we'll all be so devastated, but until then we're giving him all the attention and love he needs ♥
Save