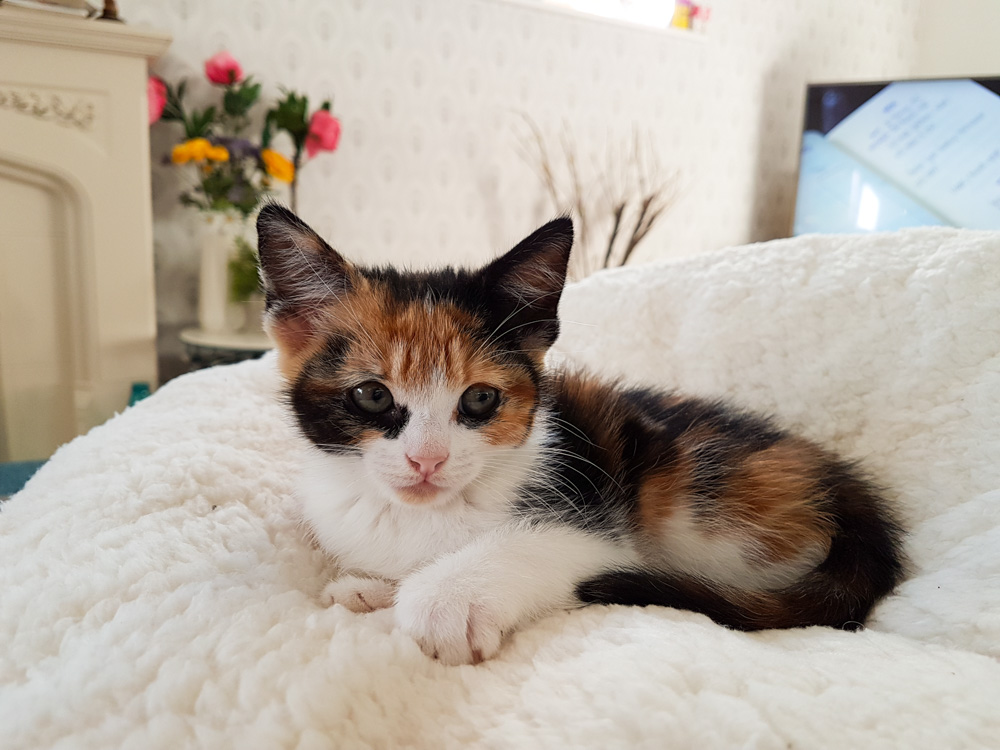 Isla
So last Friday, we picked up our new little addition to the household – Isla. After Keeko went missing, the house just wasn't the same without a little kitten running around (yes, I'm aware she wasn't actually a kitten anymore, but in comparison to Mr she definitely was hah) and we missed the company, laughs and playfulness that she gave us.
So, we started looking for another kitten, and while it broke my heart to 'replace' her so quickly, and I still cry my eyes out at least a few times a week at how much I miss her, I'm glad we found Isla (and Keeko can never be replaced – she was the weirdest, but most hilarious and craziest cat we've ever known and her memories still make us laugh everyday) and I do hope that she is still out there somewhere, and that we'll get a call one day saying that someone has found her and we can bring her home! She'd make the best big sister!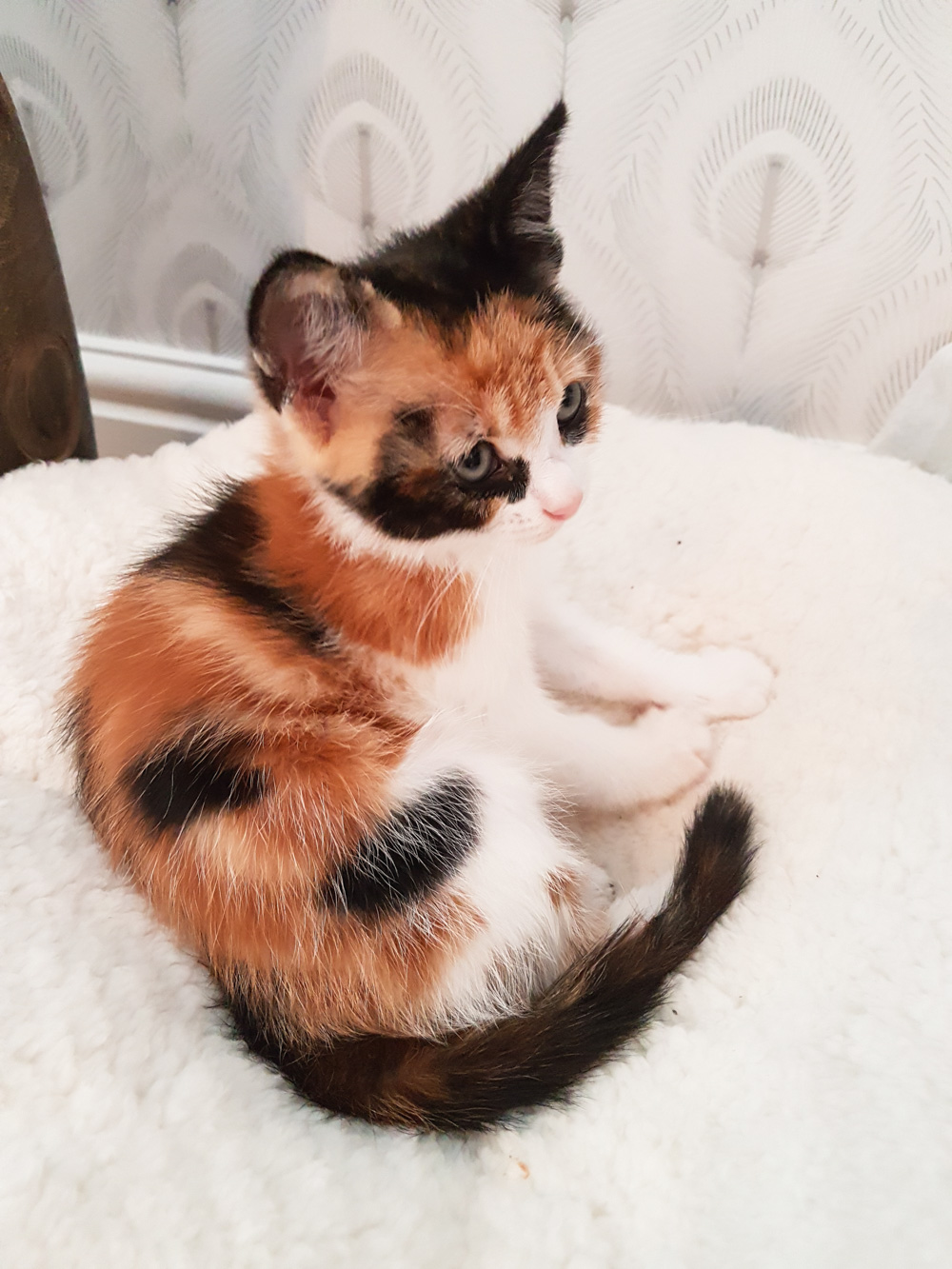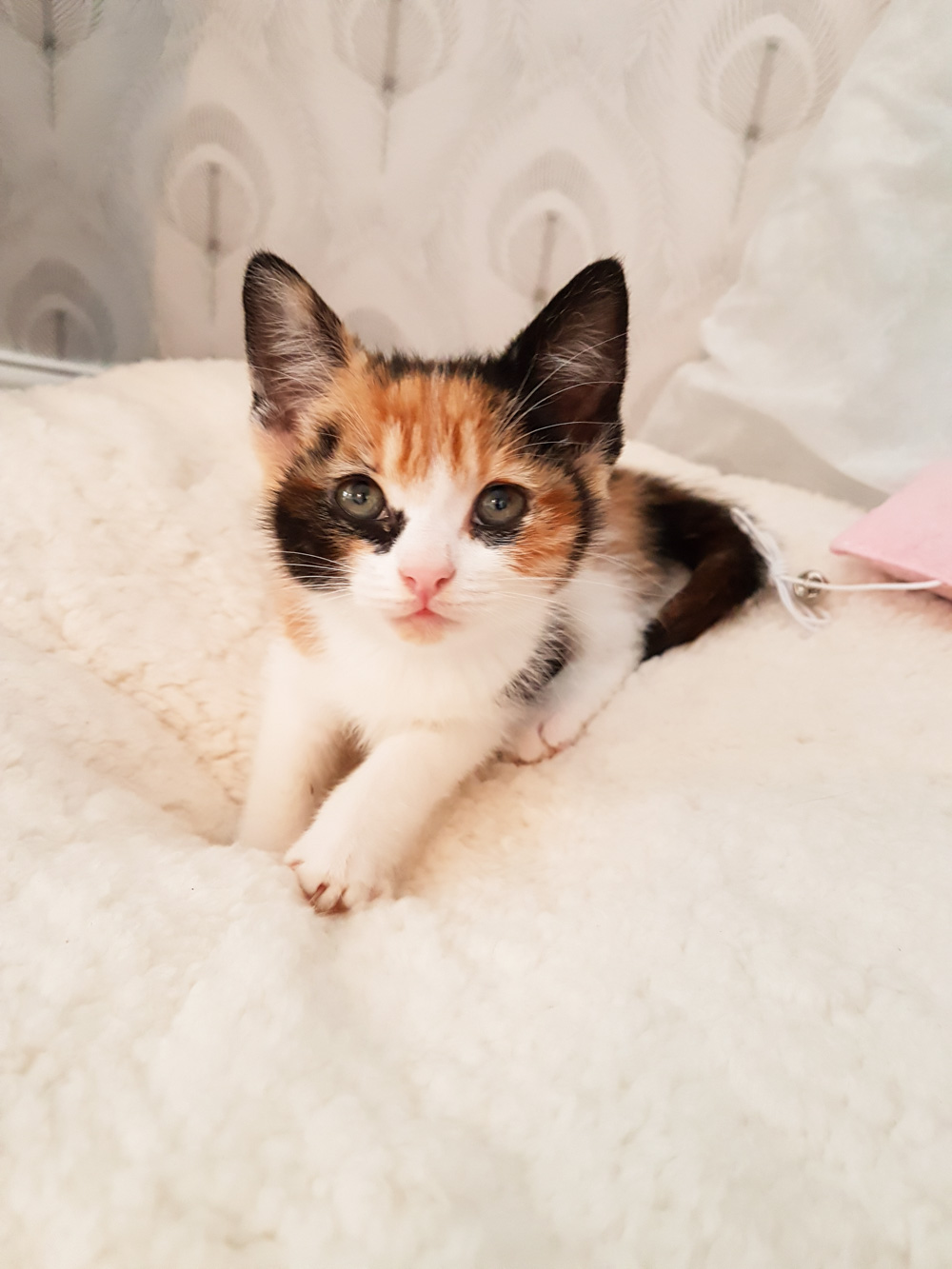 We knew that we didn't want to buy a cat from a breeder when there are already SO many animals out there needing homes, so adoption or rehoming was the only option for us. Obviously with Mr being Mr and the fighter that he is, we 100% couldn't get anything other than a tiny kitten as he's actually pretty scared of kittens and their playfulness, so he keeps clear of them.
We got in contact with MK Cat Rescue, based in Milton Keynes who were so great, and the fosterer called us not even 10 minutes after the initial enquiry call to the adoptions person, setting up a date to go visit the kittens who wouldn't be ready for rehoming for at least 3 weeks. We met them, and fell in love with Isla. She was the perfect amount of playfulness, but also loved cuddles. After almost an hour at the fosterers house playing with kittens, We reserved her and collected her this past weekend.
She was found with her mum and brothers and sisters when they were only 2 weeks old and taken into care straight away. Her mum was a bit of a feral cat, but she's softened up a lot now and is potentially going to be able to find a home of her own too now, as she was originally going to find a home on a farm as a feral cat.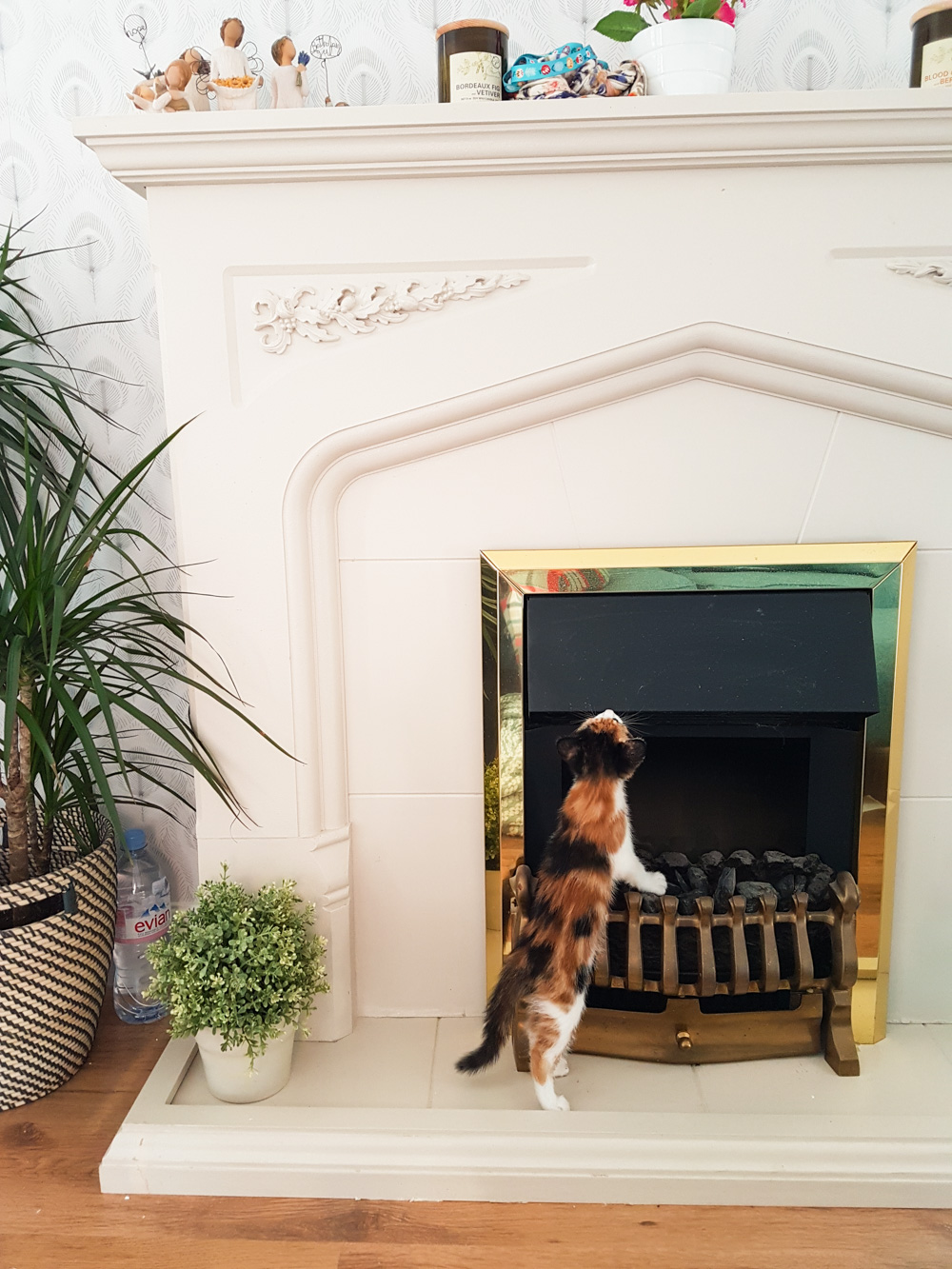 The first few days were definitely a change for her and she was so terrified and missed her family so much. When she wasn't sleeping/hiding behind a cushion on the couch, she was wandering the room calling out for her mum and brothers/sisters. She wouldn't play, barely ate and refused to use the toilet.
After the first few days though, she settled down and now she's definitely come out of her shell so much! She runs around the house at 1000mph pouncing on anything she can find, chewing at the cushions and blankets and demanding cuddles all the time and we're constantly in stitches!
She's still not 100% independent and still meows a lot, especially when we're not in the room, but it is getting better. She never used to play by herself, but she's started doing that now too, and it's so funny to watch her go crazy chasing everything she bumps into!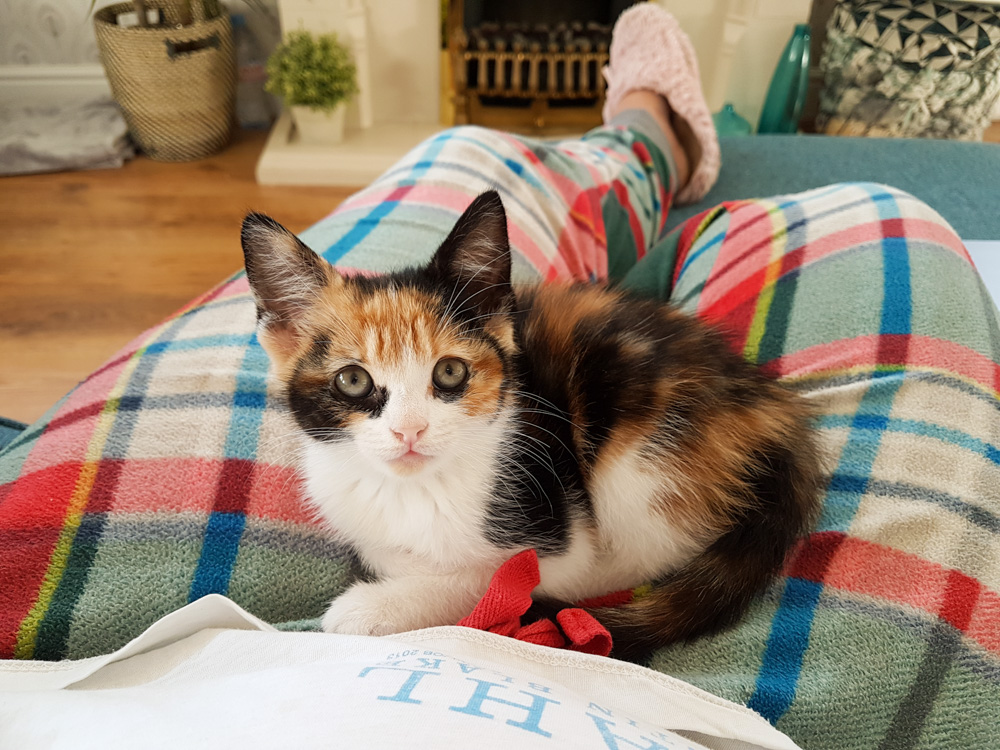 Mr is actually doing SO well considering how badly he reacted to Keeko and Chappie last year. He pretty much moved out and decided that he'd rather sleep on a garden chair than in the house with her (even though she was in a separate room), but he's been fine this time around. We did buy Feliway Friends this time – a plug in diffuser which helps calm them and prevent warring cats and I don't know if it's that or the fact that he knows what a kitten is this time so it's not so much of a shock to him or a combination of both, but he's still living in the house and giving me cuddles!
He actually met her this morning for the first time, and although she puffed herself up and was terrified, he sat there calmly (but disgusted at the same time) for a good few minutes before she started getting braver and then he hissed and growled at her and went and sat in the other room!
So yeah, you'll definitely see a lot of her popping up on instagram and on the blog a little bit. I've been spamming instastories with videos of her too!
Follow
Save