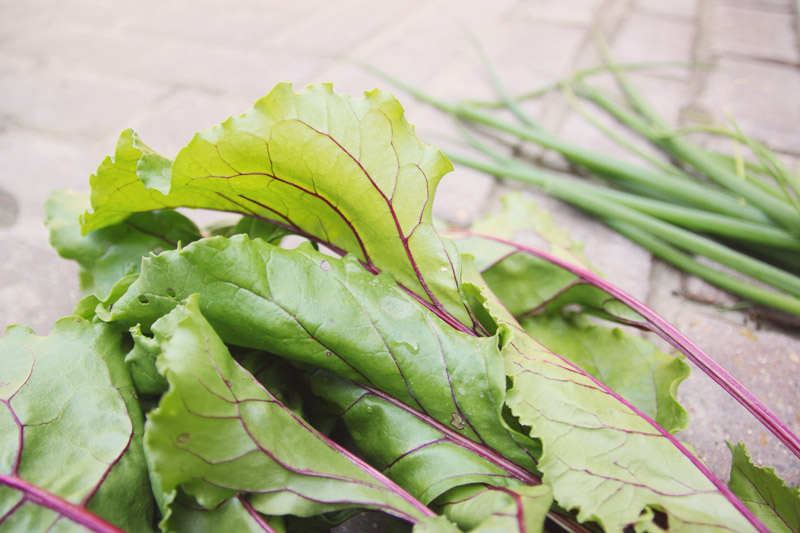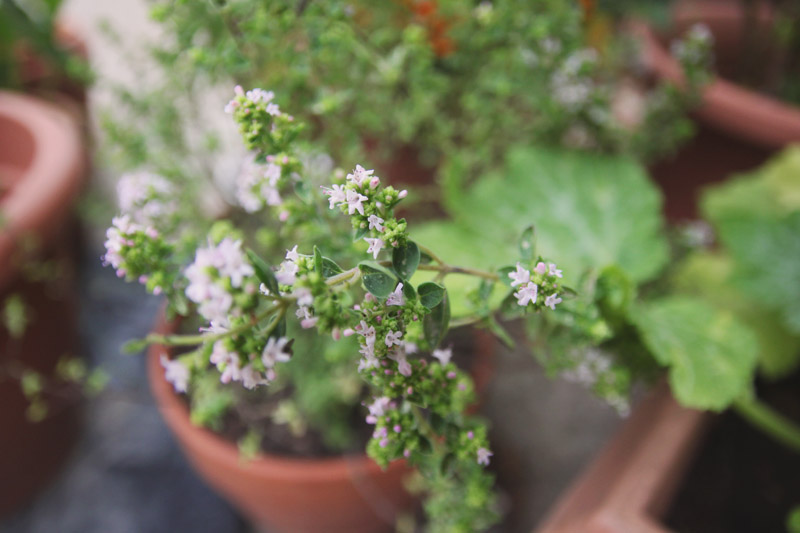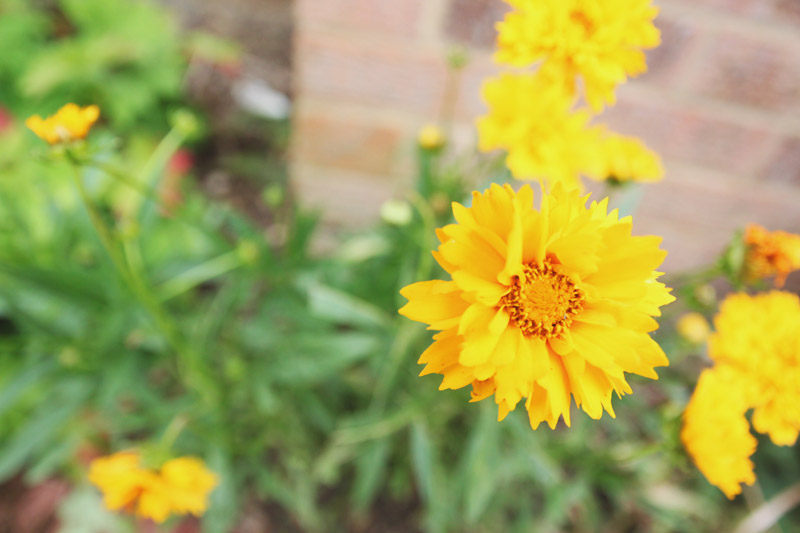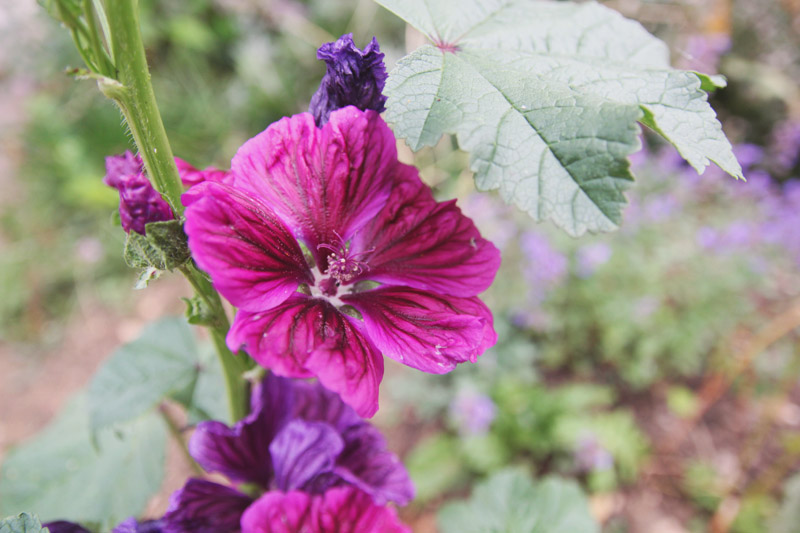 This month has been a good month for our little container garden. Although the harvest's we've had have been little, it's been good to actually be able to eat stuff from the garden rather than just watching the majority of it grow!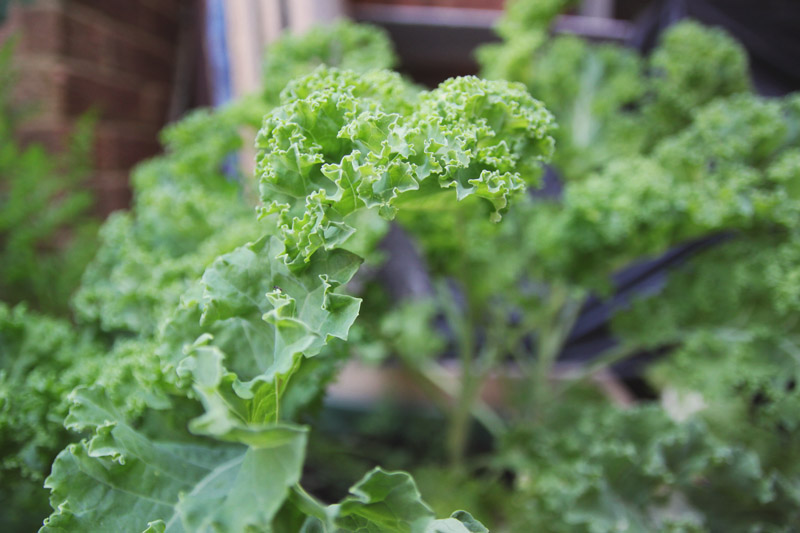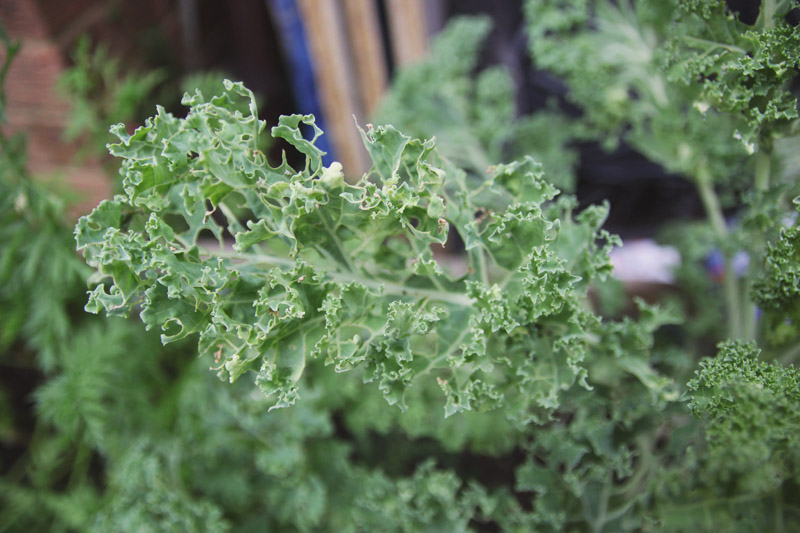 I've also had a couple of little problems in the garden this month too. Our brassicas (the kale and brussels sprouts) are being eaten most likely by white cabbage butterflies, and I've not had any time to get a net for the garden to save them! They're still growing, but there's hardly anything left of the poor kale leaves, and the leaves of the brussels sprouts are looking a little holey. Our broccoli pretty much died too (I think that was mainly due to not getting enough sunlight though and being overtaken by the nasturtiums that I left to get a little wild) so that got pulled up.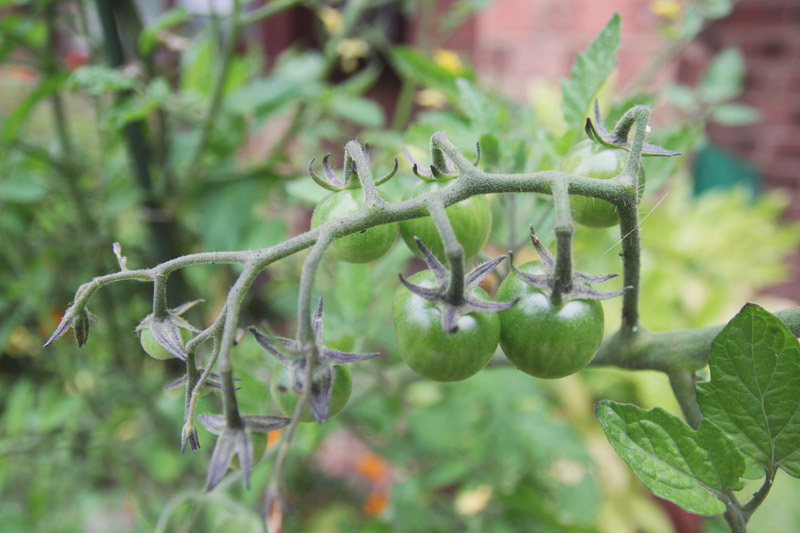 But on the plus side, our tomatos are coming along really nice! We've already harvested two trusses of them. I decided to grow two types of tomatoes this year, a nice 'sungold' cherry tomato and a plum tomato 'roma'. So far the sungold one has been growing really well and we have a quite a few tomatoes growing and a lot of flowers too. Our roma tomatos got started a little later, so they're only just starting to flower. I hope they have enough time to grow and produce a decent harvest. I'm looking forward to using them in some pasta dishes, and to make some homemade passata and ketchup.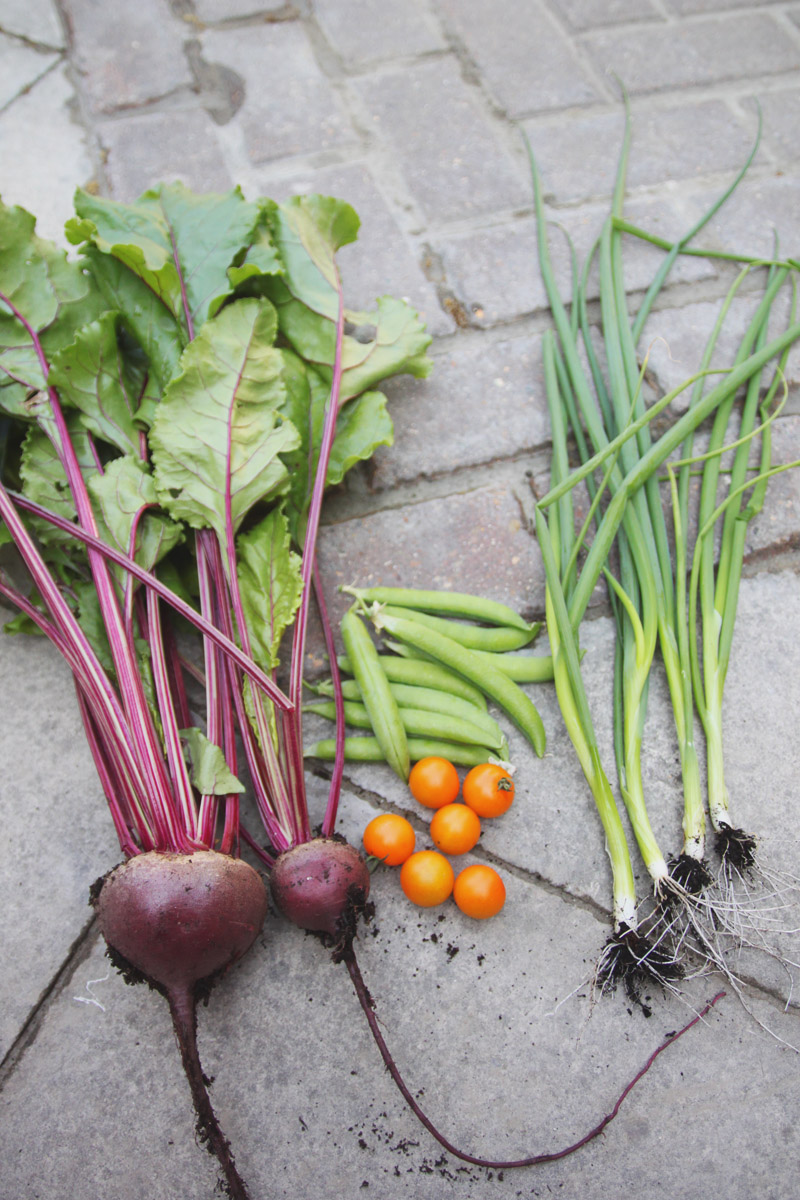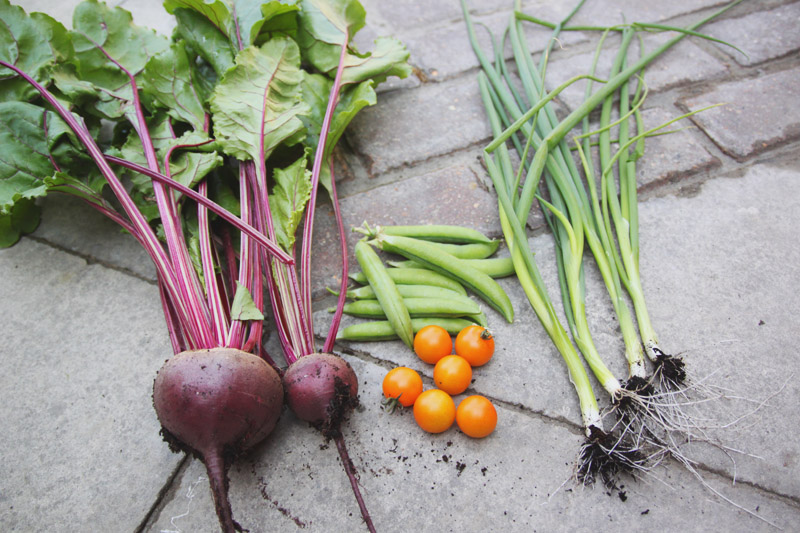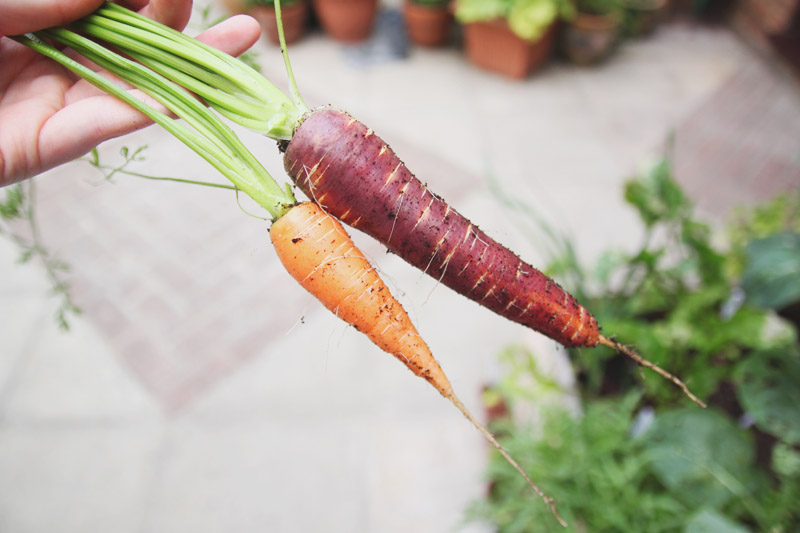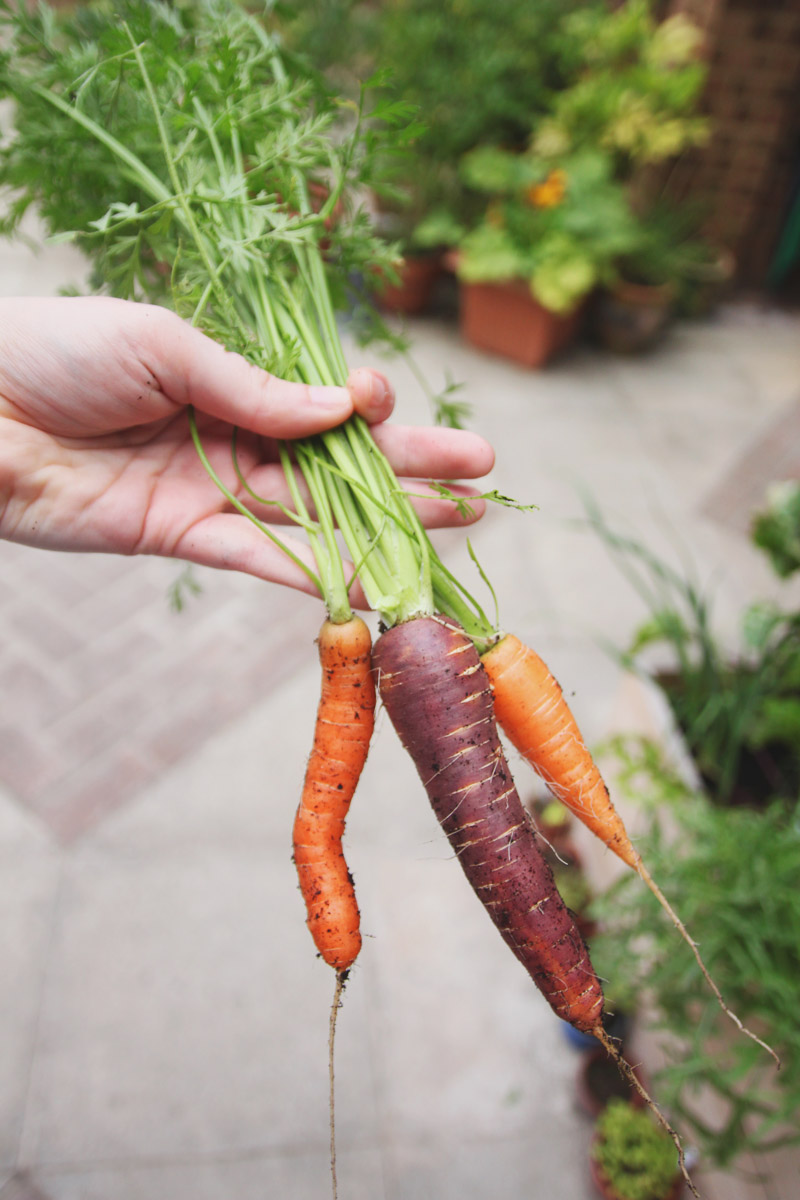 Other than that, we harvested the last of the peas, some spring onions, beetroot and I just pulled one of each variety of carrot up as I was getting a little impatient waiting for them. They look like they've come along really well though and should be good to pull up in few weeks! I'm most excited to try the 'purple haze' variety (the other two are 'amsterdam 2' (left), and 'nantes' (right). I also planted a different variety of amsterdam but I haven't pulled them yet).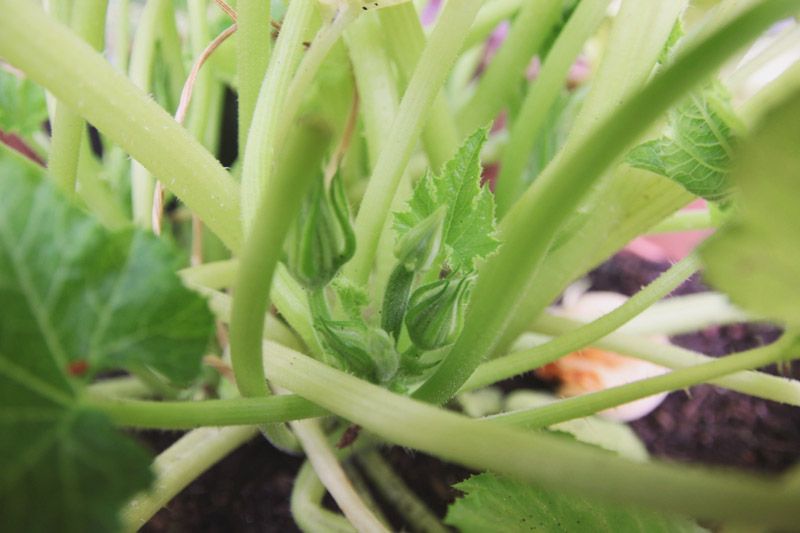 I'm also growing courgettes too, but so far we've only had 'male' flowers appear. I've spotted a couple 'female' flowers starting to develop though the first little courgette fell off before it even got to flower, so I'm hoping this little one stays strong! There are a couple more hiding in there too, but they're too small to really notice.
If you grow your own fruit/veg, leave a link as I'd love to see!