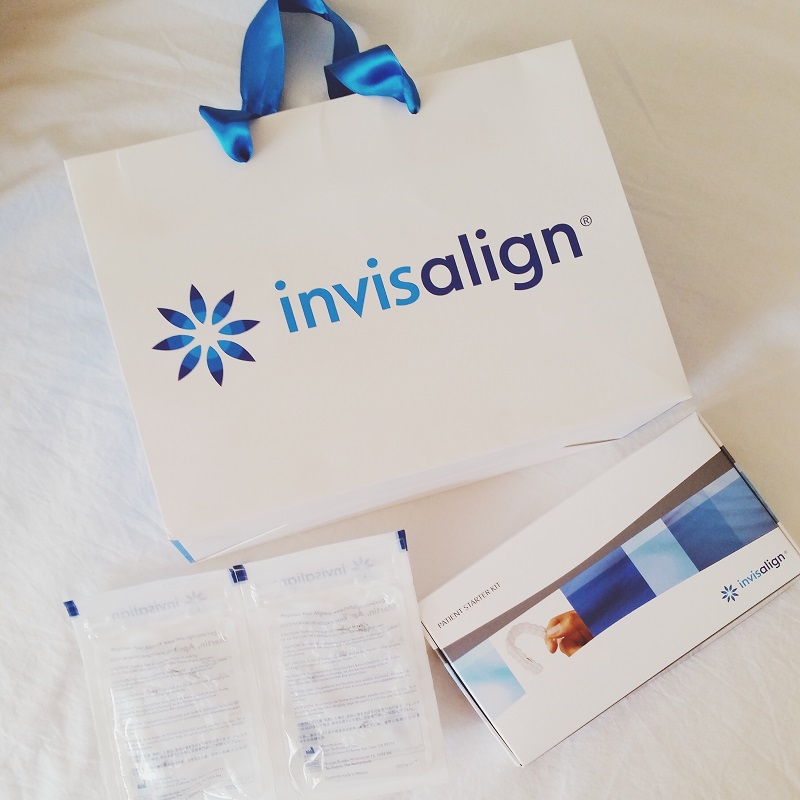 For those of you that don't know, I started my Invisalign treatment on Tuesday and I thought it would be good to blog about my experience of going through the treatment for anyone that is thinking of starting it or has already started. Just so you know, I'm not being paid by Invisalign to do this, I just want to share my experience.
I first heard about Invisalign through Carrie, and instantly fell in love with the idea of clear invisible braces rather than the traditional 'train tracks' that I was offered when I was younger. I wouldn't say I regret not getting braces, but now I'm getting really self conscious of my teeth that I barely smile in photos and hate being in photos if me or Shane aren't taking the pictures as I can't see what I look like. We're obviously talking about getting married in the future, and photos are a big part of a wedding, so I don't want to be too paranoid to smile during my wedding haha! So that's when I decided to go ahead with Invisalign.
I booked a free consultation with my nearest provider and discussed finance options with the dentist surgery (luckily I'm able to pay mine off over the course of 2 years) and that was it. I had to have a full mouth x-ray to make sure my roots were ok, my moulds were taken and sent off to Invisalign and then I went back a couple weeks later for the ClinCheck (where you watch your expected teeth movement on a video). My treatment involves 4 teeth extractions, 18 attachments (they're little tooth coloured blobs(?) that sit on some of your teeth and clip into the aligners to help them move) and 54 aligners over the course of a little over a year, if all goes to plan. I got my first set of aligners on Tuesday and I get my first two teeth removed next Thursday! (eeep!).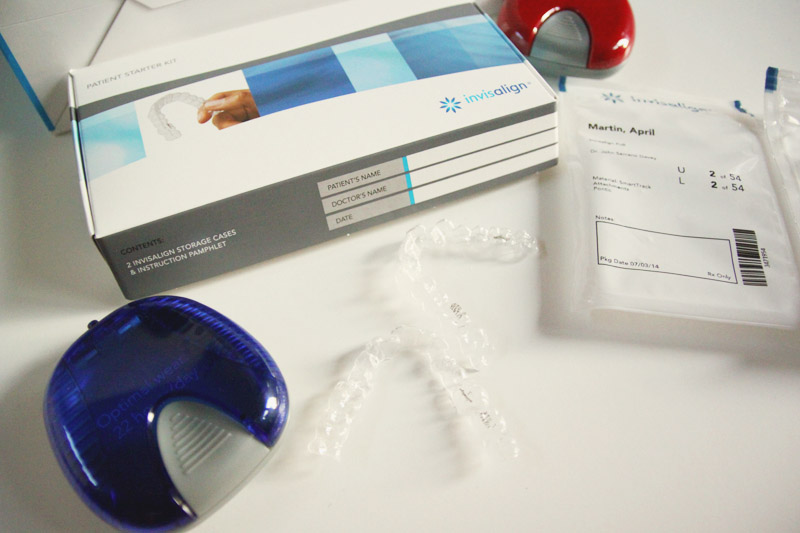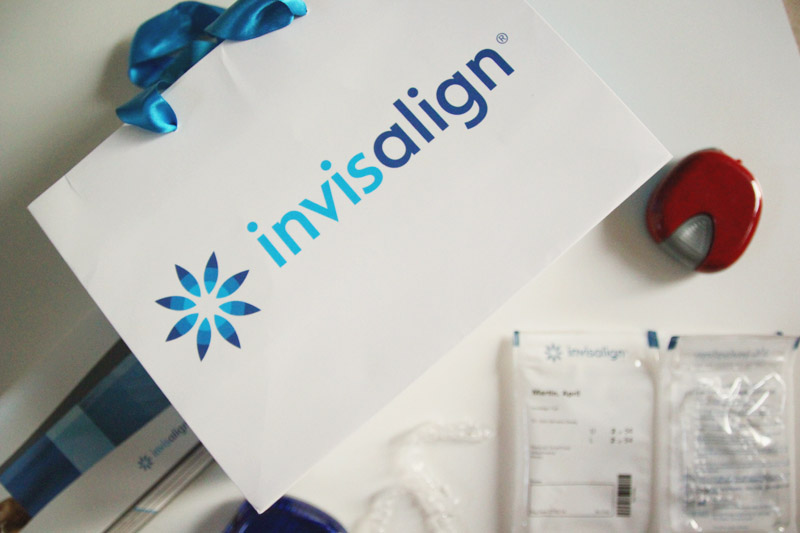 So far, I've learned that:
* The constant pressure on your teeth hurts a lot more than I expected, so a well stocked cabinet of Ibuprofen is a must!
* My aligners are so hard to get out, that I end up in more pain after I've taken them out than while they were in (though I'll get used to taking them out so it shouldn't hurt so much)
* And the fact that my pain tolerance is 0 doesn't help at all
* Not being able to snack is annoying, unless you want to run to the bathroom to brush your teeth and aligners all day. Also, I don't like water (which is all you can drink while you've got the aligners in)
* It looks like ulcers on my tongue are going to be a constant thing, aswell as the attachments scratching on the inside of my lips while I eat (also, chewing like someone with no teeth because of the placement of the aligners so my mouth won't fully close together)
but…. I just have to remember the positives to it all too:
* I walked in to work yesterday morning and noone could tell I was wearing them (apart from my slight lisp) which is the whole point 🙂
* You take them out to eat
* I will have amazing oral hygeine by the end of it after brushing my teeth 3-4 times a day
* I will finally have straight teeth and that's what's getting me through all of it!
I plan to blog about my progress every month or so, but if you have any tips or questions let me know! 🙂
Save