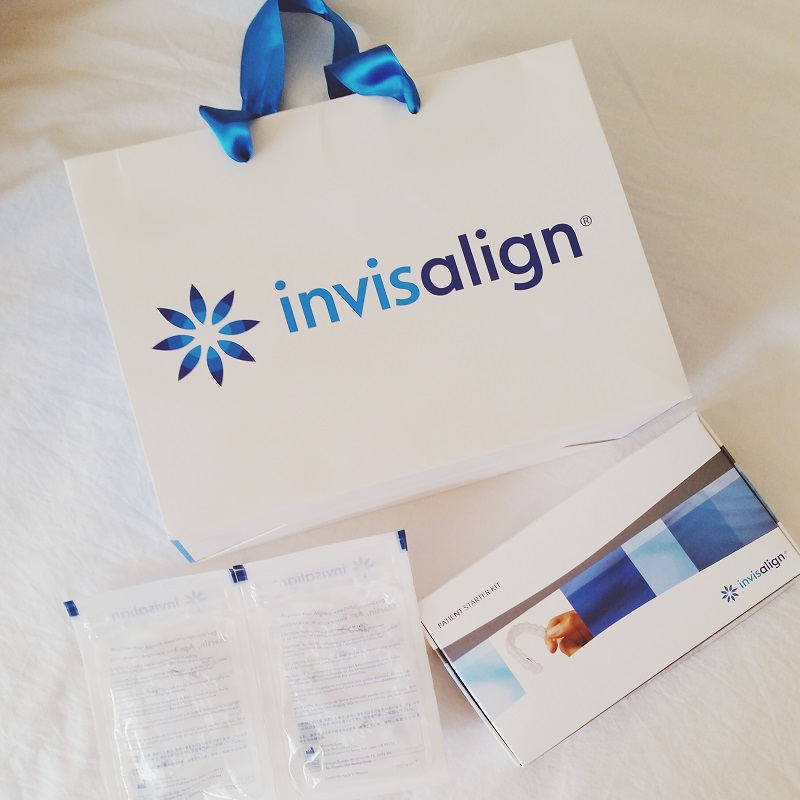 I thought it was about time I shared an update on my Invisalign progress so far after starting my treatment back in July! I've had a couple setbacks (my own fault haha), but so far it's going really well.
For those that don't know, Invisalign is a clear alternative to braces in the form of 'aligners' kind of like retainers, that you wear for up to 22 hours a day. I have 54 aligners and I'm currently on my 10th. For my treatment, I had to have 4 teeth removed and 18 attachments (little tooth coloured dental bonding that are stuck to your teeth for the duration of the treatment to help the teeth move).
So far the actual treatment isn't as bad as my first thoughts on it. I came back from the dentist the first day with my first set of aligners in and my attachments on and kept constantly thinking that I would never be able to get through this for a year and how uncomfortable it was and how I couldn't eat because of the placement of the attachments and how I'd have to live with a cut mouth for a year. It really isn't that bad at all!
The attachments do take a couple of weeks to get used to, but I honestly can't even feel them now (I actually think it will be really strange when I get them off at the end of my treatment). I have had a couple aligners that have rubbed against my tongue a little more than others, but after a couple days you get used to it and it's fine.
My number one tip: put the next set of aligners in just before bed as you sleep through most of the new pressure/pain and by the morning you can't really feel it. I also noticed that skipping a couple days of wearing them makes the pain 10x worse. I've had a couple times (like our trip to Morocco) that I didn't wear them for 4 full days, and actually ended up having to go back a couple sets just in that small amount of time and it hurt so bad! I learned my lesson and over Christmas I made sure that even if I wasn't able to wear them during the day, that I at least put them in over night to stop them moving too much.
So far I haven't noticed too much of a change in my smile, but that's only because it's mainly my back teeth doing all the moving into the gaps where my teeth used to be to make room for my front teeth, so I'm not quite ready to share any smile photos just yet haha, but I have noticed I am a lot more confident in smiling and I do tend to smile a lot more now, so I'm happy with that!
Let me know if you're in the process of having Invisalign treatment! I'd love to know how you're getting on or if you have any tips! Also, I'm not getting paid for writing this, I just want to share my personal experience 🙂