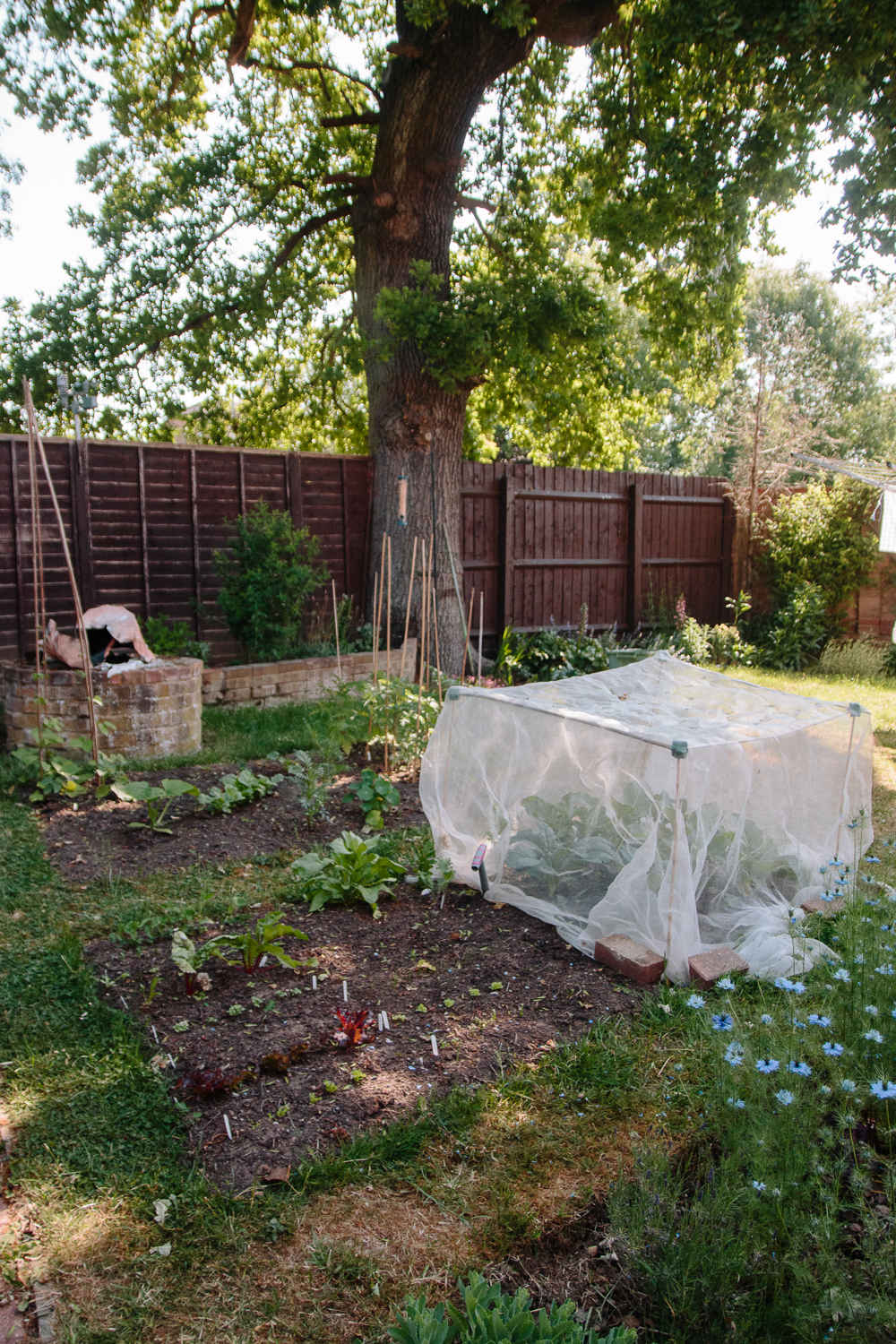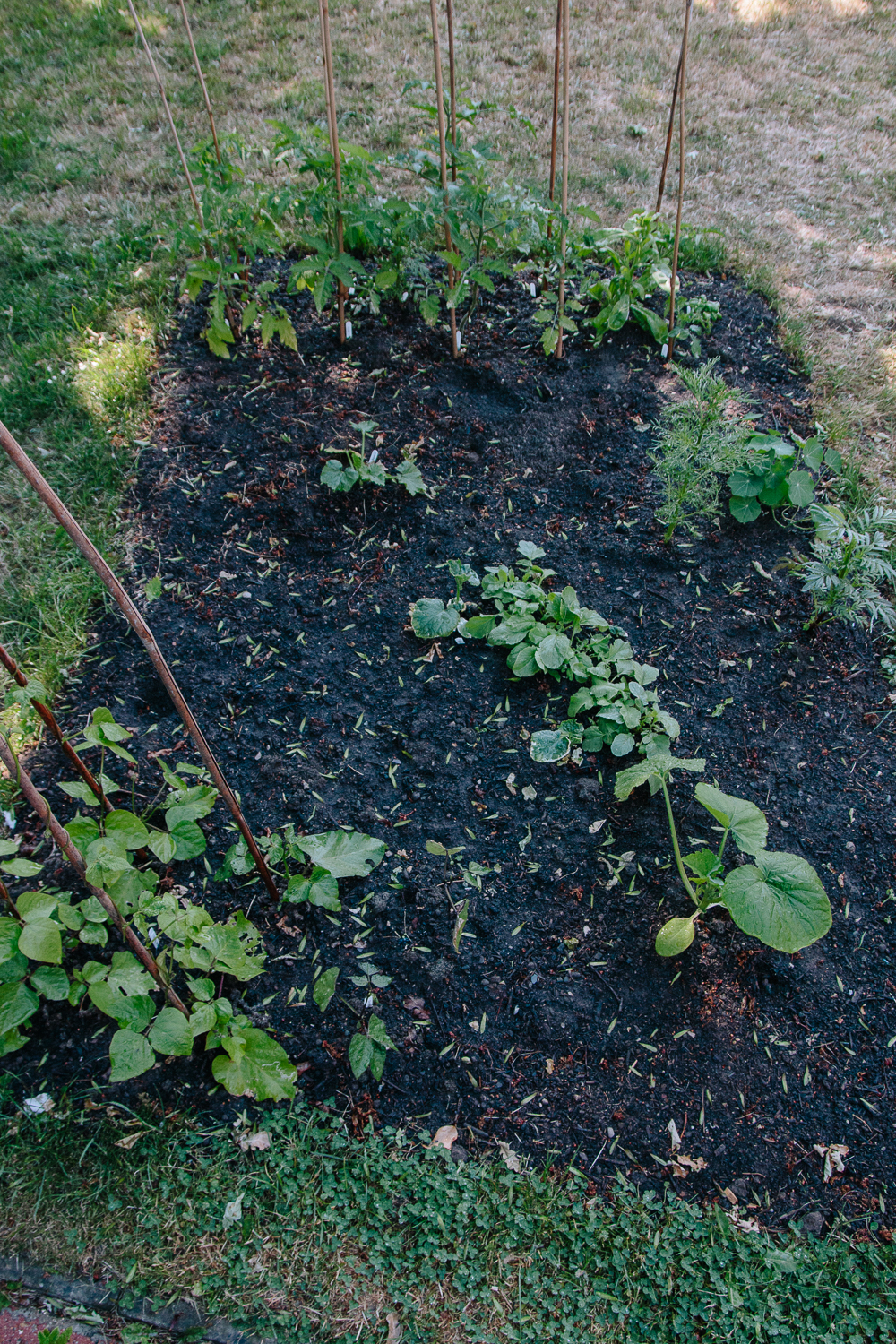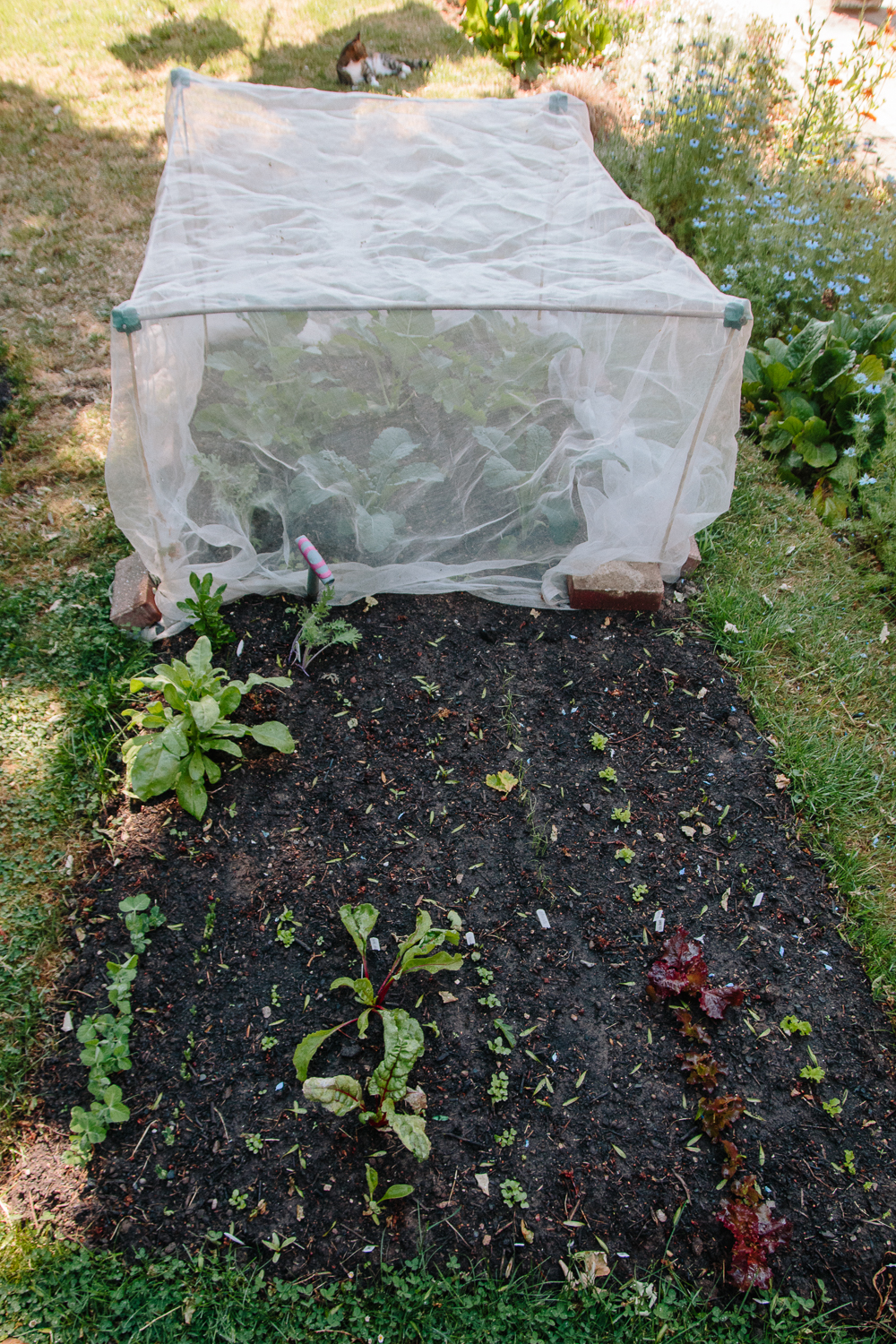 Grow Your Own – May
Wow, it's amazing how much has changed in a month! Although we're just over 1/4 of the way through June now, most of these photos were actually taken at the end of May (some are from about mid-May when I planted some stuff out)! I'm hoping that I can document each month's progress – I mean, that's been my plan most years to be honest, but then everything ends up devoured by slugs, or dies and then there's not much change happening, but this year – wow!
I don't know if it's because of the bulk load of organic topsoil + compost mix that I got delivered at the beginning of lockdown which was put over the beds, or if it's because the weather has been absolutely amazing, or just that I've been working from home since lockdown was announced so I've had more time to look after the plants this year (or a combination of all three maybe), but my little vegetable plot is thriving this year and it makes me so happy!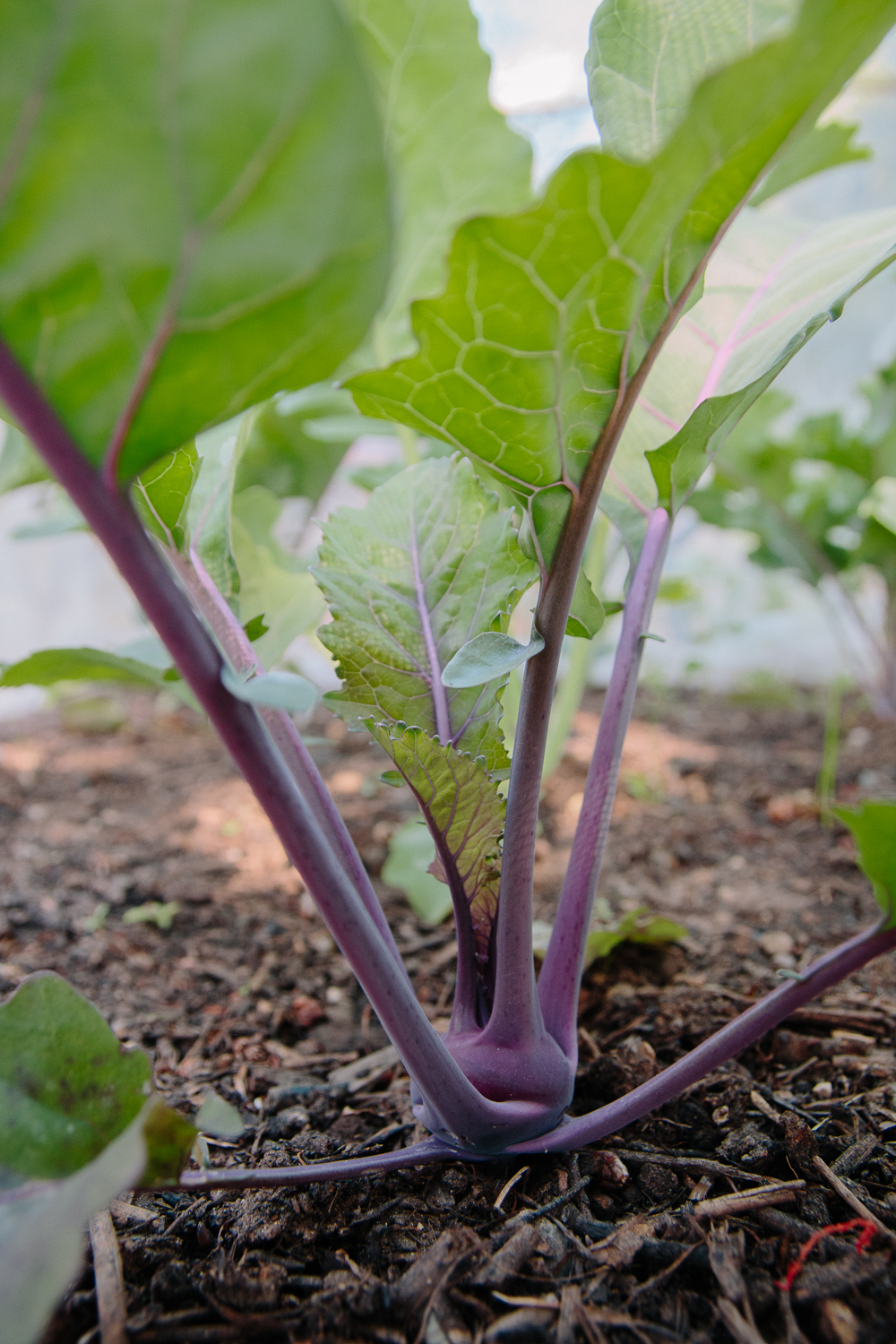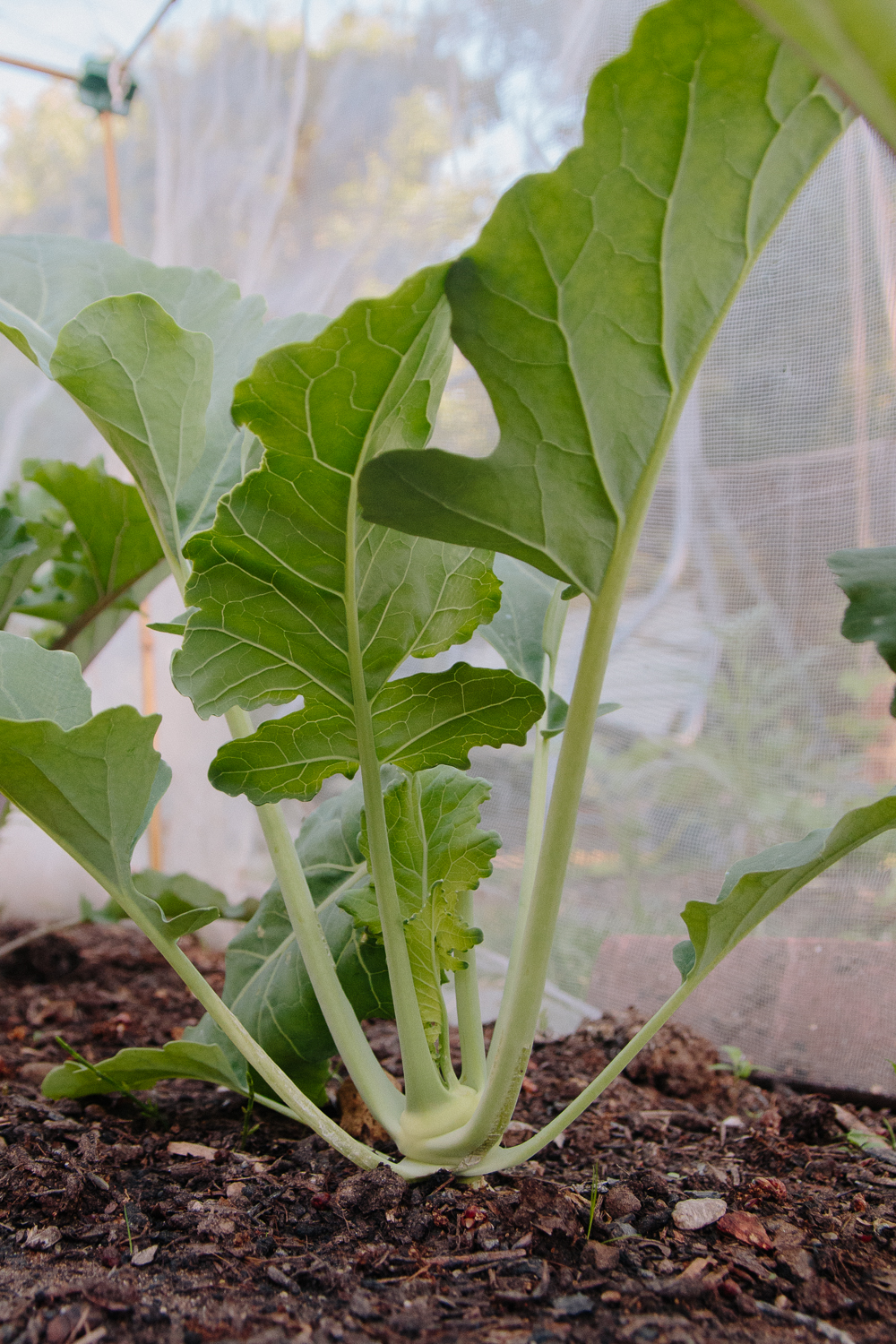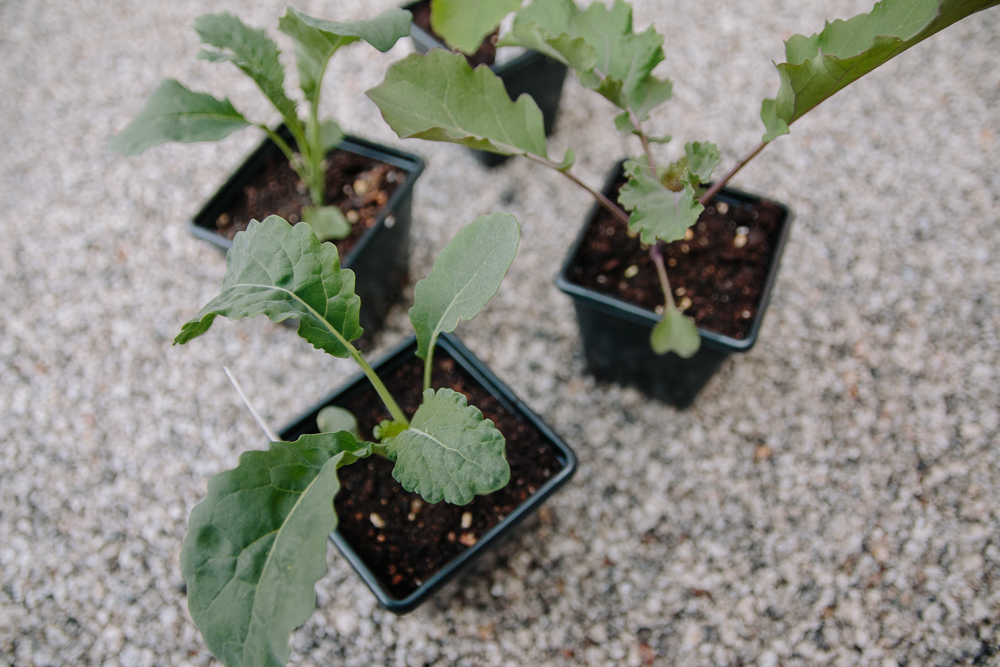 Brassicas
So the first bed is divided in two – one half dedicated to brassica's which are kept under the net to prevent any damage from the cabbage white butterflies, and the other half is for salad stuff. I haven't grown brassica's in about 5 years, just because of the faff of having to keep them undercover constantly. They also take up a LOT of room for not much harvest, so I gave up after my first year to give me more room to grow other things.
While we were on our trip to Slovakia last autumn, we saw so many kohl rabi's for sale in the grocery stores. I'd only ever seen them on gardening blogs before, but since they were pretty much the only green vegetable similar to broccoli available, we bought some. It's actually really delicious and I decided then that I had to grow some this year, because we don't get them in our supermarkets. It's amazing seeing how they swell up like that – they should be ready to harvest in another couple weeks, when they're about the size of a tennis ball. They're currently about the size of a golf ball.
I also have some cavelo nero kale, some kalettes (a mix between kale and brussels sprouts) which won't be ready to harvest till the autumn, some more kohl rabi seedlings for a successional harvest and I've got some purple cauliflower seeds started ready to go where the kohl rabi currently is once that's been harvested!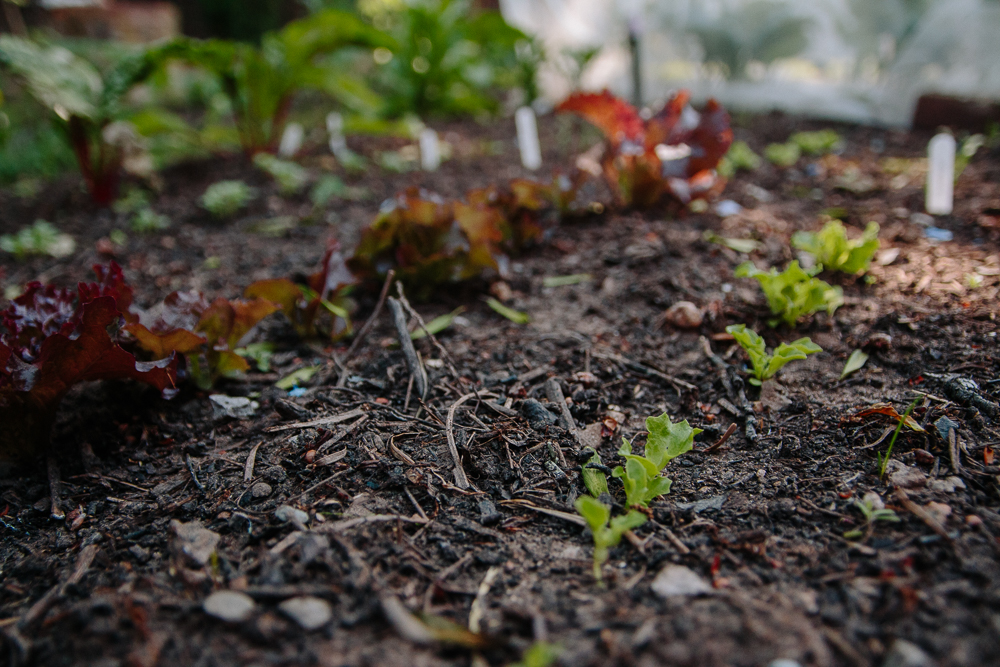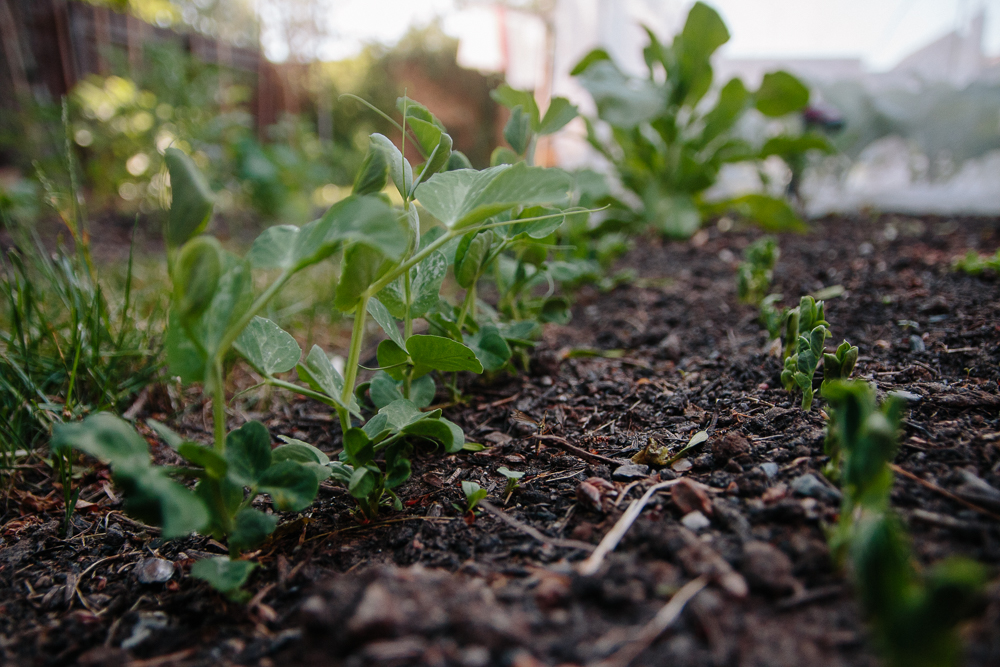 Salad Things
So in the other half of the bed I've got salad items. I've got a few varieties of lettuce growing – 3 curly (1 red), little gem, and a butterhead lettuce. I've also got spinach, spring onions, rainbow chard and yellow beetroot. They're still all small, but they're growing so quick. Just the difference of when I took these photos a couple weeks ago to now is amazing! I love having fresh lettuce in the garden to harvest as it saves us buying the bags of lettuce – we can just come out and harvest a few leaves as we need it and make a nice little mixed leaf salad. Everything else has just popped up so they're still tiny seedlings.
I've also got some peas growing in here – I was going to leave the peas this year as for the past few years they've just been eaten, but my aubergine seeds didn't germinate so i decided to just stick some in here to use the space up and I'm so glad I did – fresh peas are my fave snack!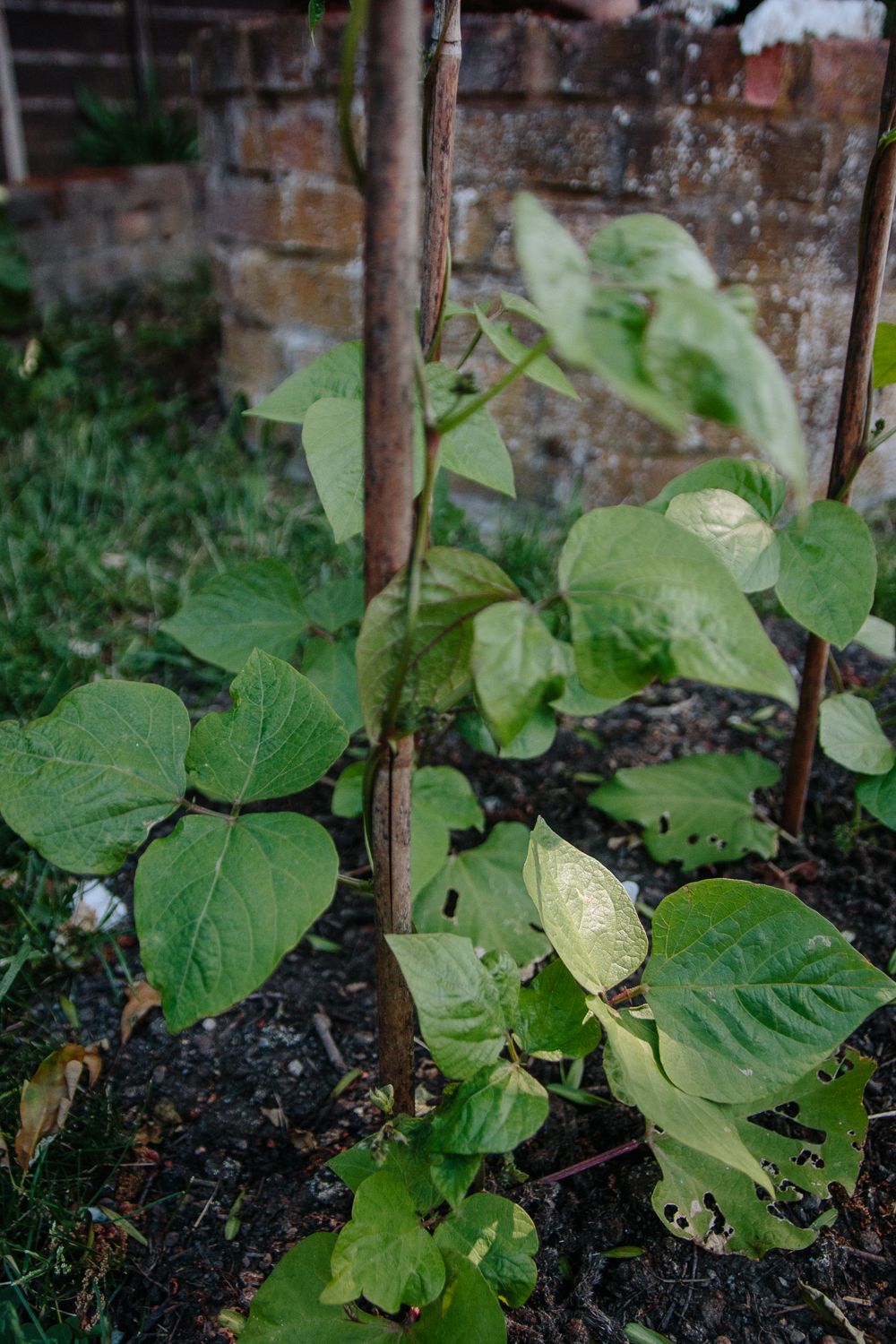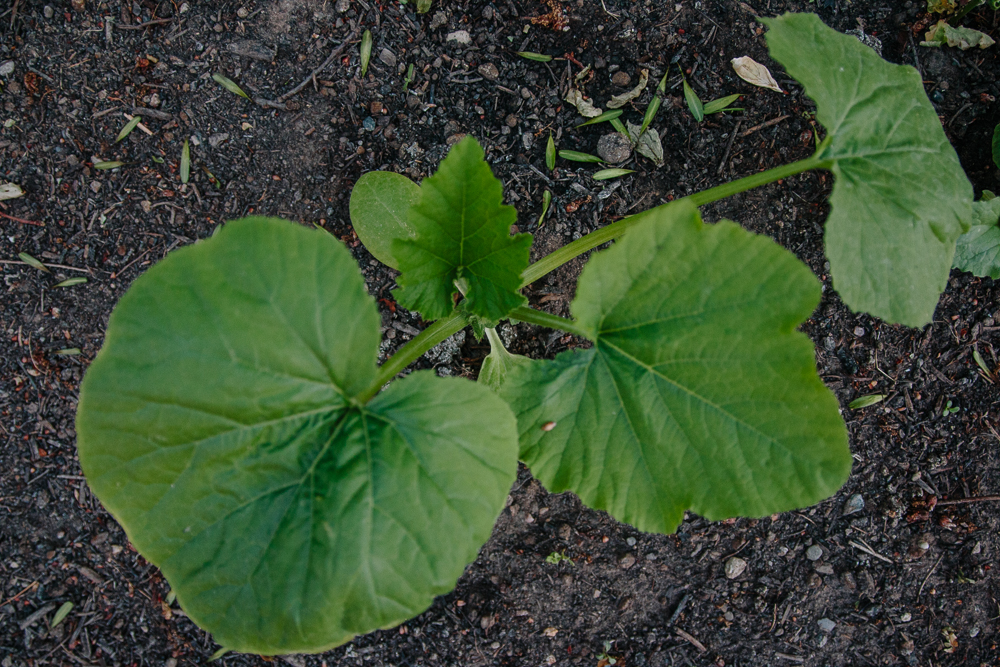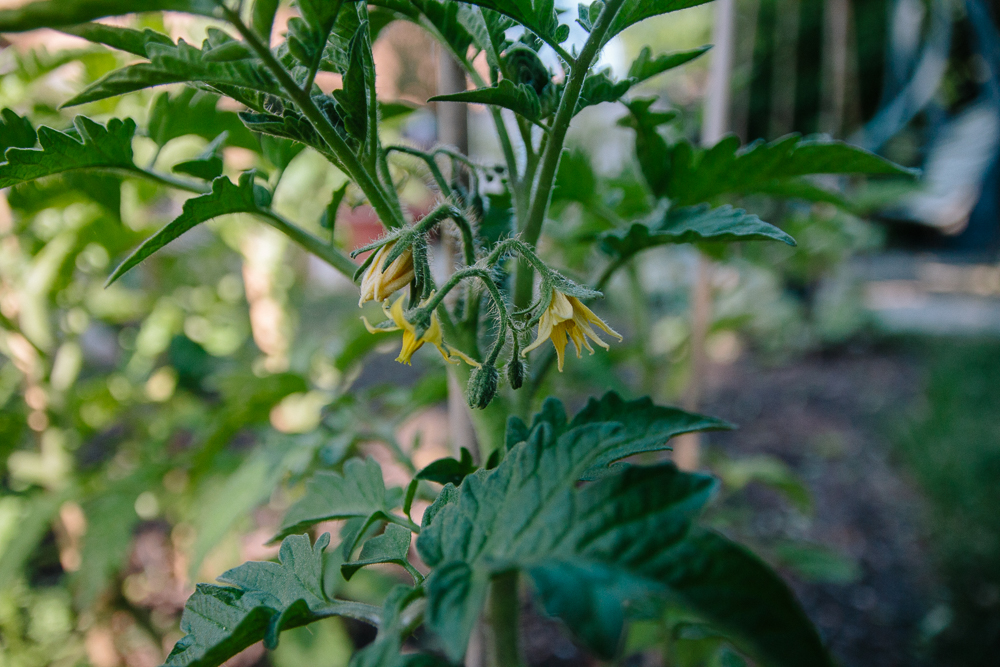 The Larger Vegetable Bed
In the other bed, I've got the larger vegetables. So in there I have runner beans, purple french dwarf beans, 2 varieties of courgette, cucumbers, tomatoes and some flowers – nasturtium, cosmos, calendula + marigolds for companion planting.
They're all coming along so well – the tomatoes are shooting up and I've got a few flowers already. The runner beans are winding their way up the poles (I've never grown runner beans before, so I'm excited for them), and the courgettes are starting to send out little flower shoots. I've also bought an artichoke plant from the garden centre a couple weeks ago (this is the only thing in the garden that I haven't grown from seed this year – so I'm pretty proud of myself). I've never grown them before!
Everyone always goes on about how prolific their courgette plants are, but mine are always so terrible – I get maybe 2 courgettes a year from 2 or 3 plants! I don't know if it's cause the soil was so bad before, or because there wasn't many flowers around, so this year I've planted some flowers in the bed with the courgettes to encourage polinators so that I don't have to try do it by hand (and apparently fail cause it apparently never works for me hah).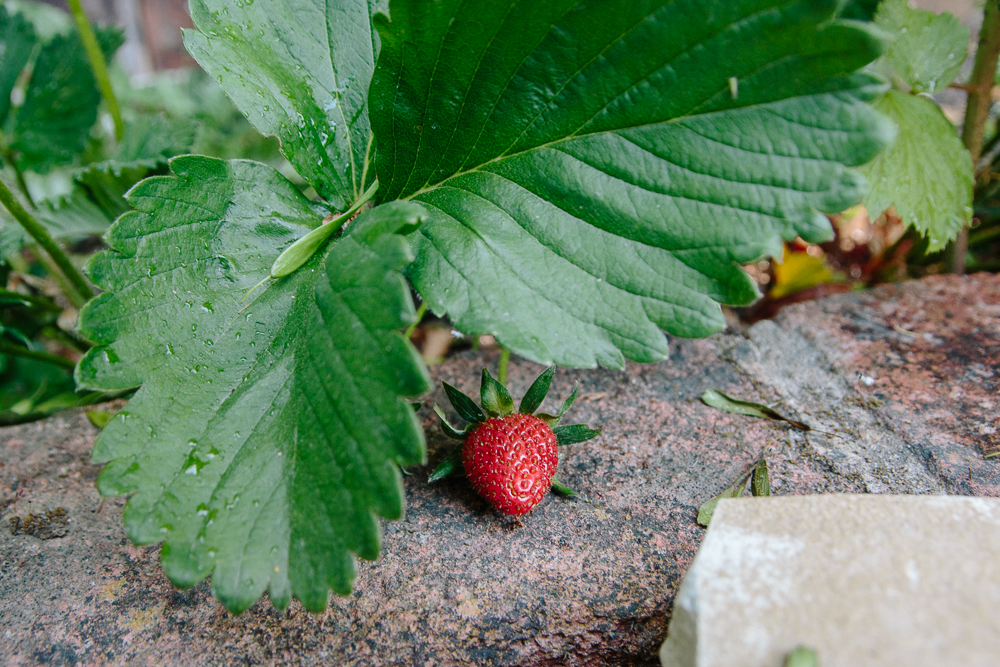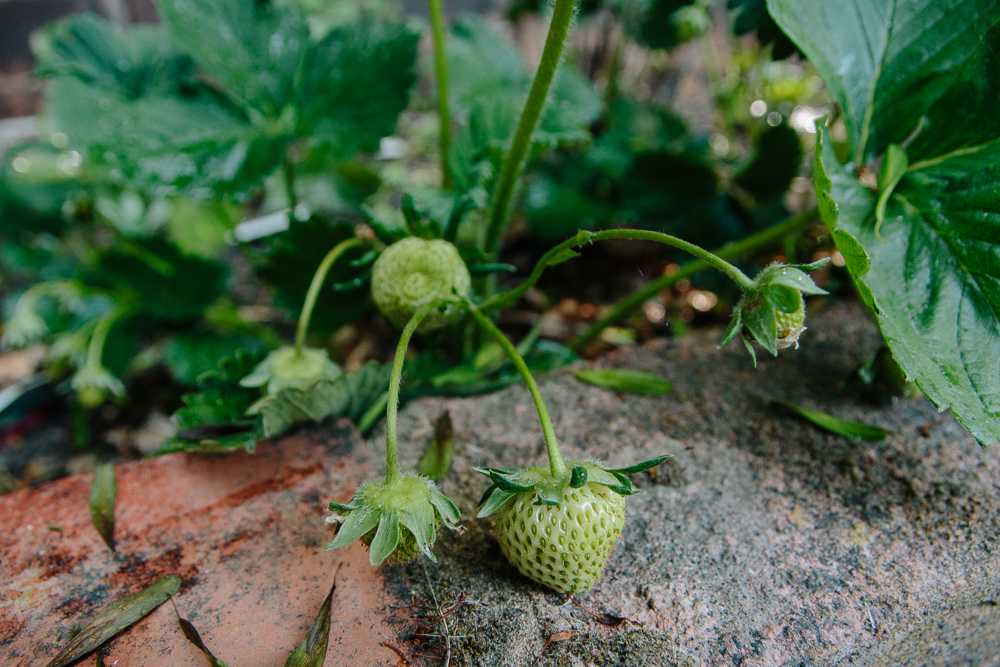 Fruit
I never really pay much attention to the fruit bed – it's kind of neglected and just left to itself, but this year I noticed the strawberries must have sent out a few shoots last summer which grew because I've got so many strawberries on the way this year! I've also got a few raspberries from the leftovers of a raspberry plant that died a few years ago and must have somehow sent some new shoots out in a completely random place. Sadly, this bed is going to be dug up next week as we're fitting a summerhouse + shed there, so the bed will be no more. I'm hoping I can save the plants and move them into a large pot so I can still harvest what's growing.
We've also got some blueberries that have just finished flowering so they'll be starting to set fruit, and I harvested the last of my rhubarb to make my Rhubarb + Elderflower Jam the other week. Sadly, that's in the bed marked for demolition, so I'm hoping I can relocate that too.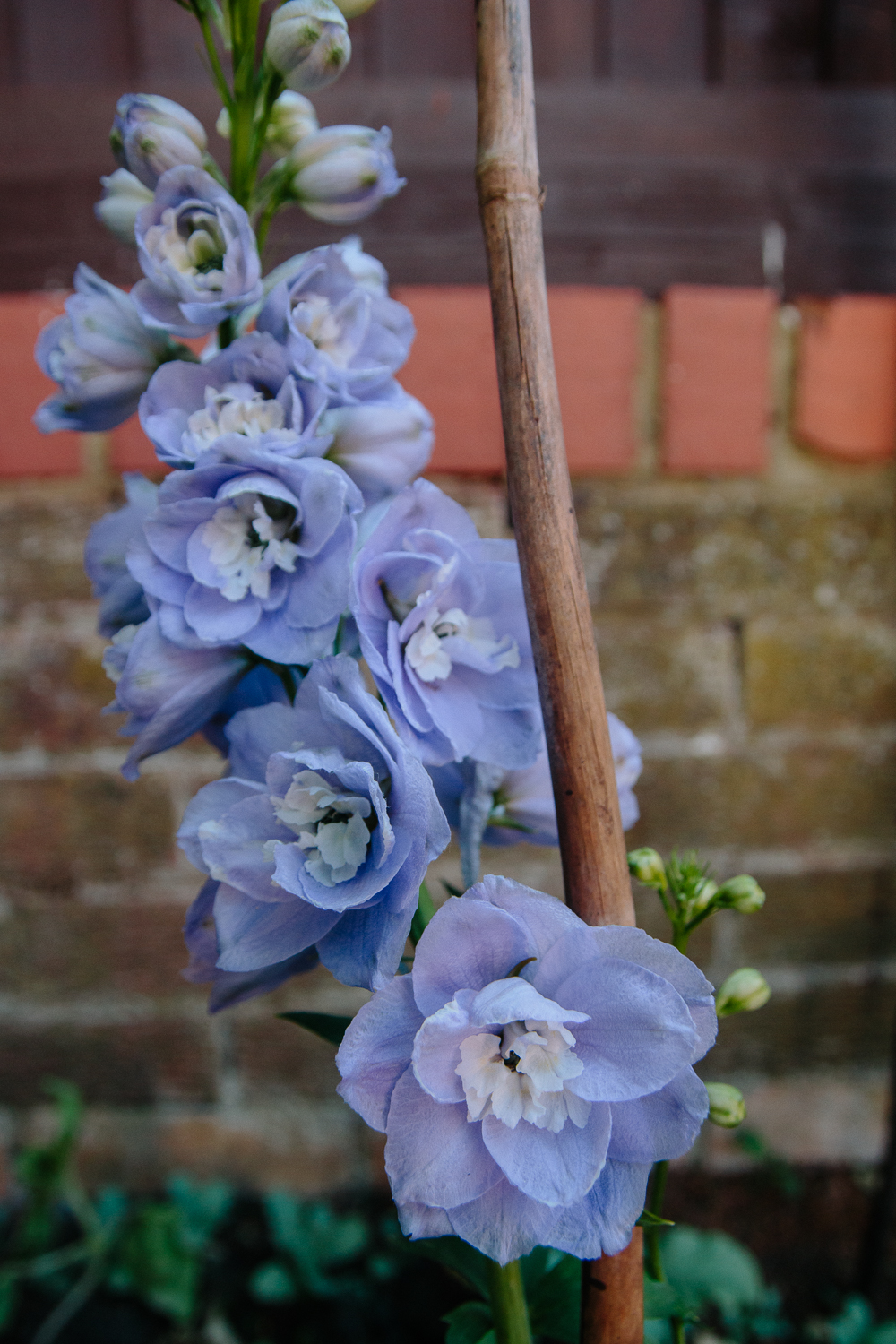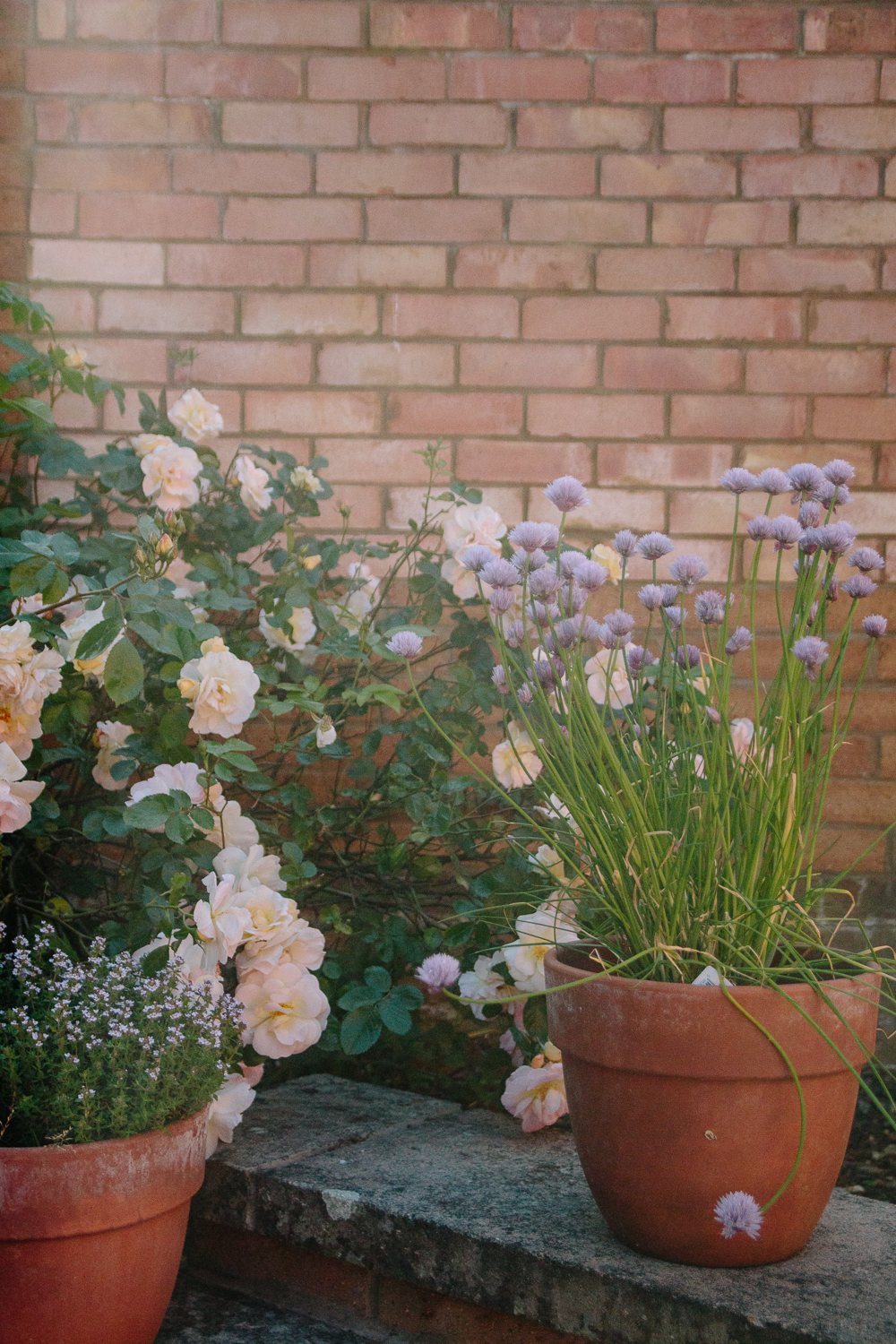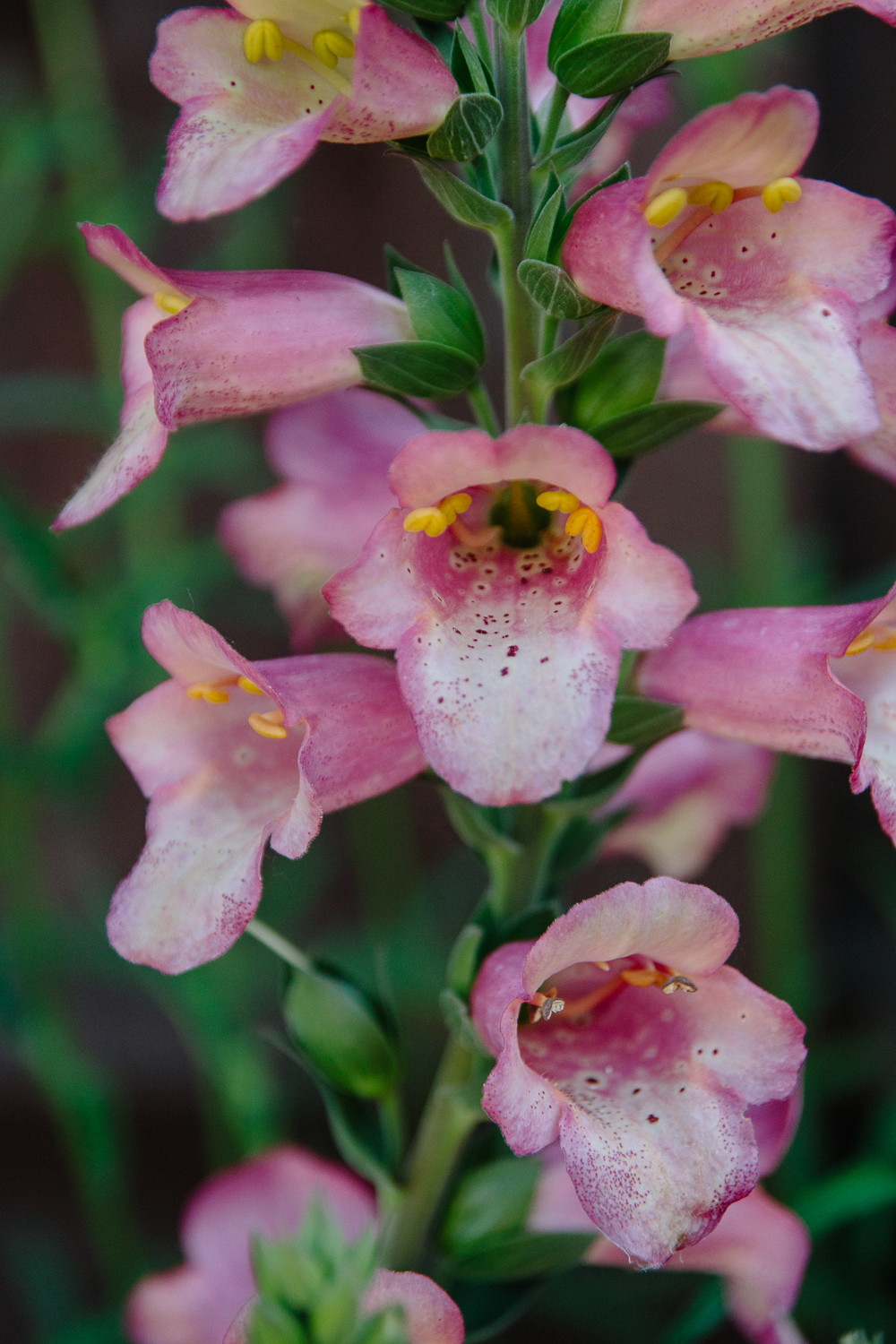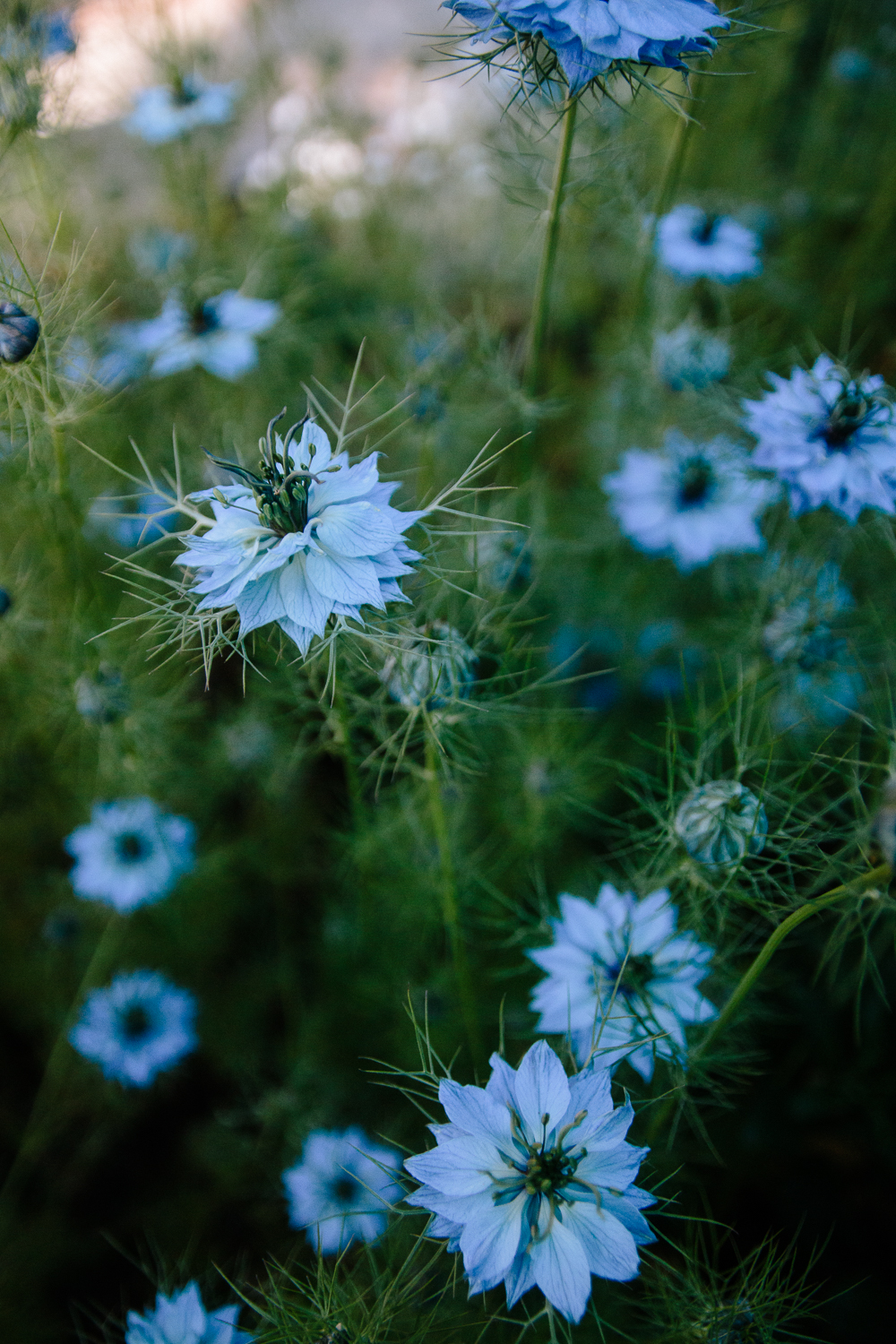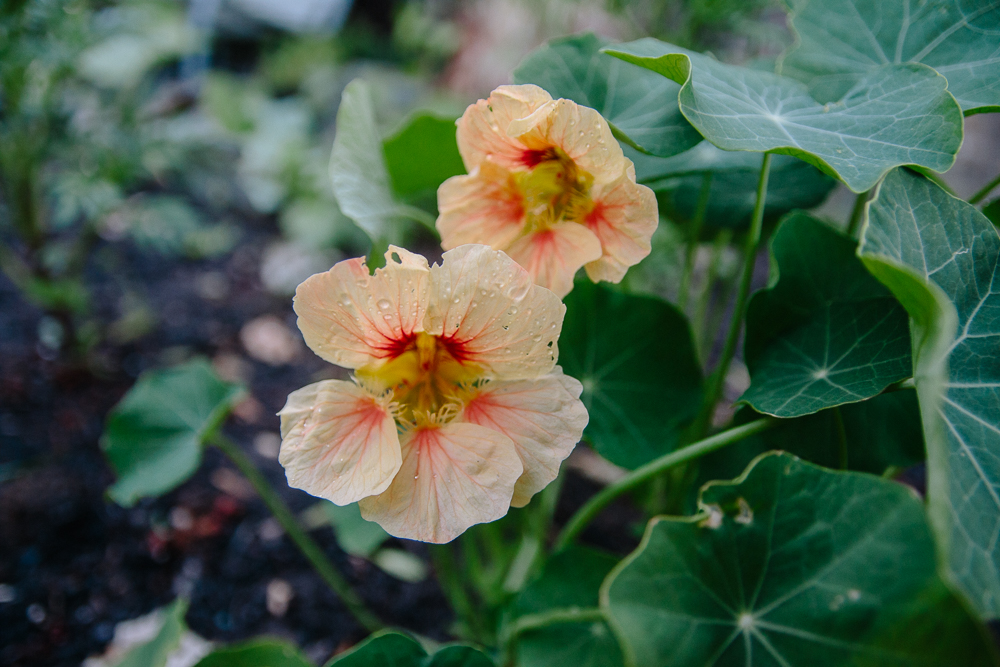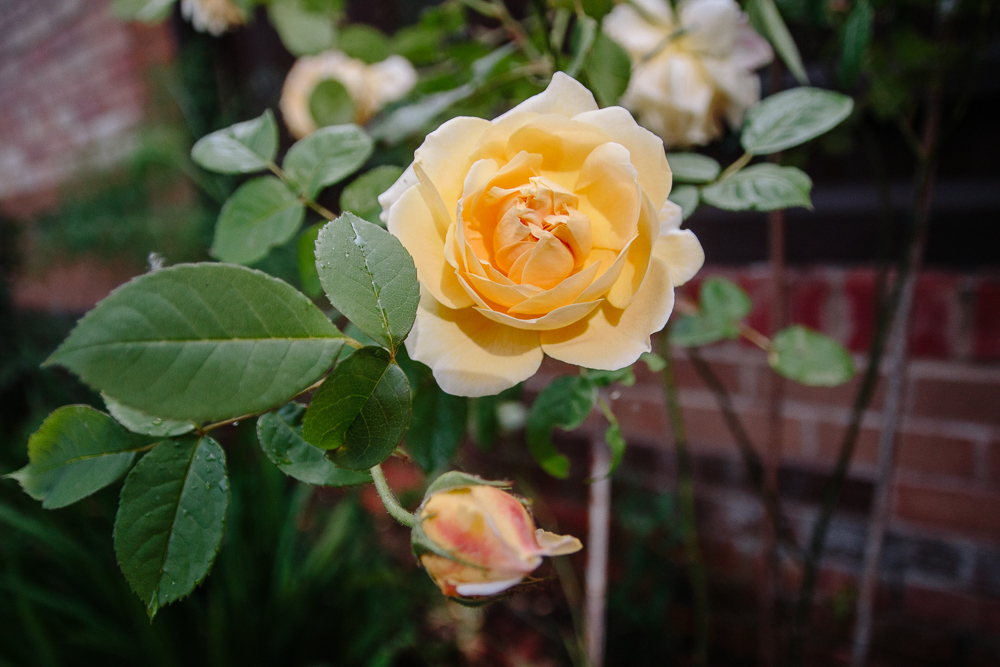 Flowers
I love this time of year when all the summer flowers are just starting to come out! I've also grown loads of flowers from seed this year which I don't usually do, but with the garden centres closing back in March for lockdown, I decided I should try grow some so the garden isn't too bare. They're still young, but the nasturtiums have already started flowering (the leaves and flowers are also edible, so they can go on salads too), but that's it so far for my ones grown from seed. I do have cosmos, zinnias, marigolds, snapdragons, calendula, and strawflowers on their way though!
Other than that there's just some flowers from around the garden that I love! It makes me so happy seeing the garden in bloom!
Are you growing anything this year? How is your garden doing?
Follow
Save