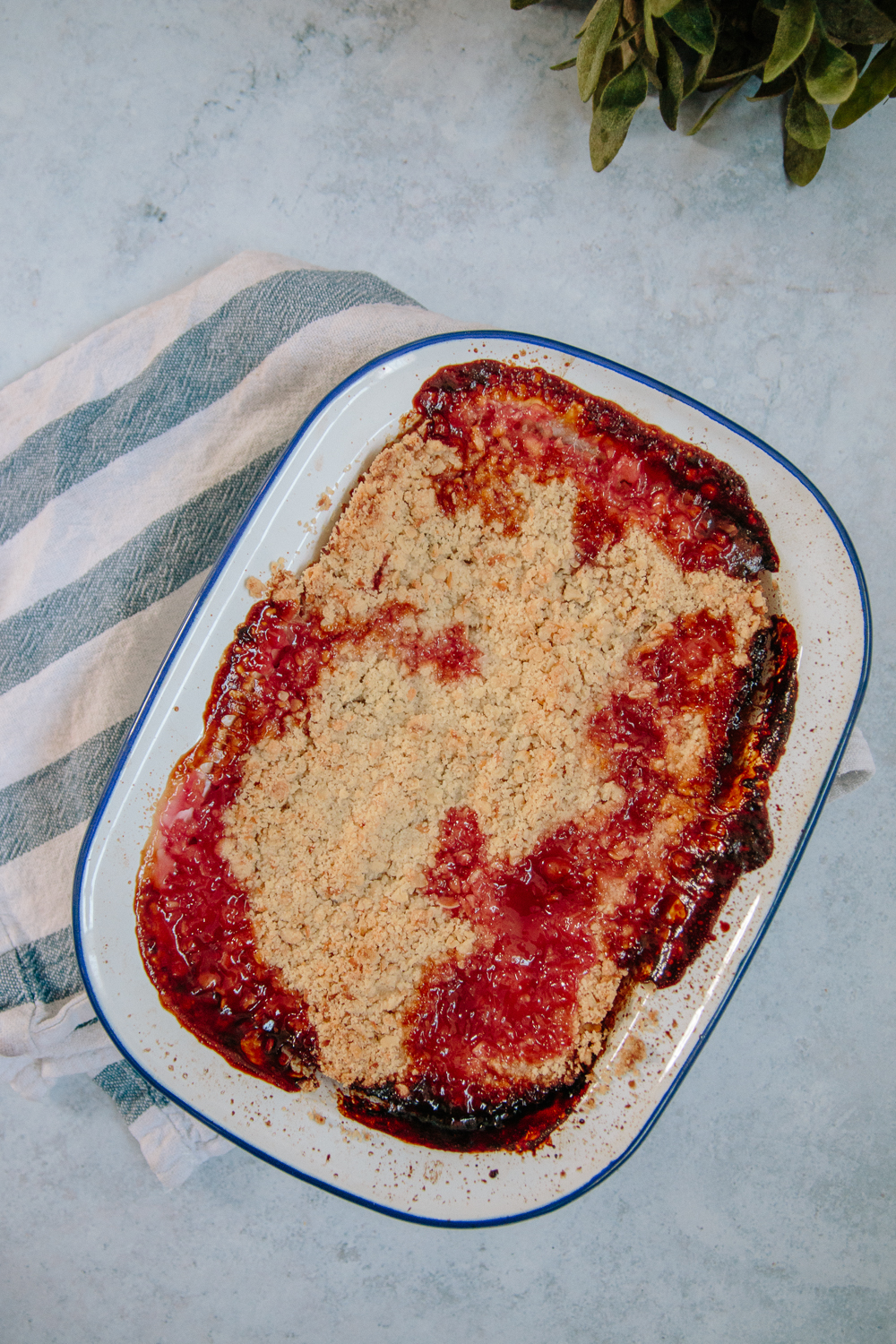 Rhubarb
This is the first year that I've grown rhubarb and actually used it all up! I bought a plant a few years ago and usually it grows and we kind of forget about it, but this year I was determined to bake with it! I made this rhubarb and coconut crumble at the beginning of spring and it was so good, we've made it a couple times throughout, and I also made some rhubarb and elderflower jam a few weeks ago, which I'm so sad I didn't have more rhubarb because we're quickly running out!
I do love a good crumble! My mum used to make them a lot when I was a kid – I remember going foraging in the autumn for blackberries and she'd make apple and blackberry crumble, so they remind me of when I was a kid!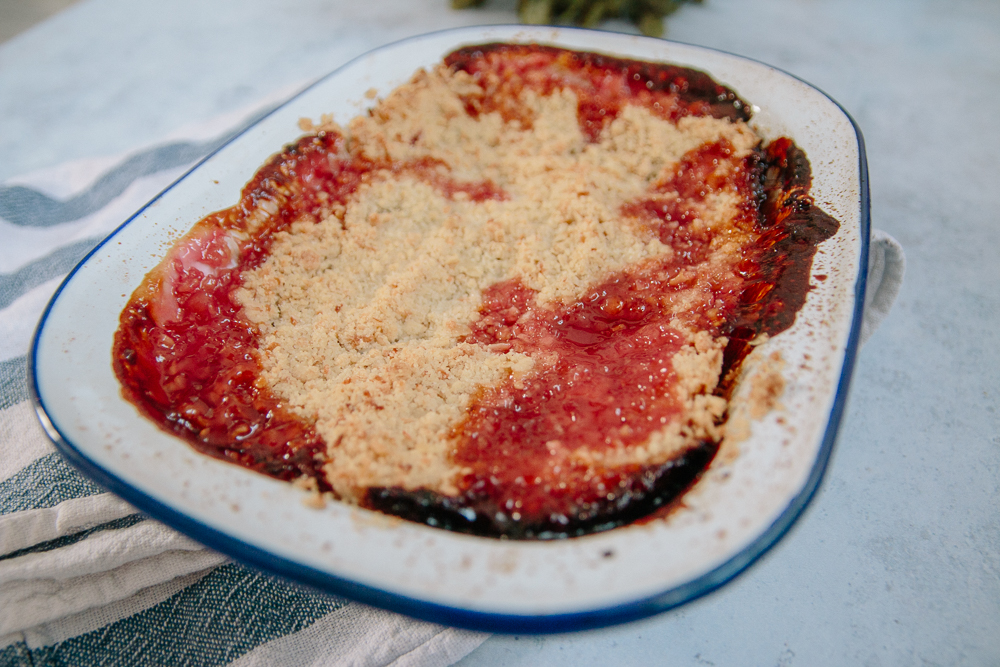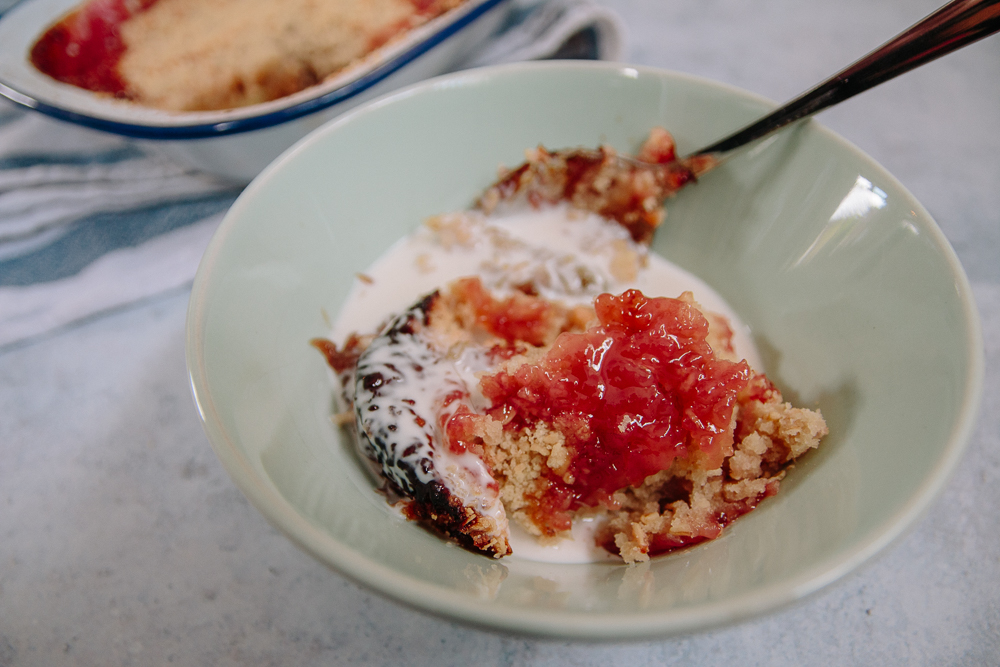 Ingredients:
(serves 4)
* 500g rhubarb, cut into rough 1inch chunks
* 100g caster sugar
* 2 cardamon pods
* 100g plain flour
* 30g oats
* 20g dessicated coconut
* 90g butter, chilled
* 50g sugar
How to Make It
1. Preheat oven to 200ºc (180ºc fan).
2. In a saucepan, add the rhubarb, caster sugar and crushed cardamon pods and soften over a low-medium heat. This took me around 15 minutes. You want them to be soft, but still with a bit of bite left in them as they'll continue to soften in the oven.
3. In a large bowl, mix together the flour, oats, coconut, butter and sugar until crumbly, breaking large chunks apart. You want to keep the ingredients as cool as possible, so use a fork to mix if needed and place in the fridge if done before the rhubarb mix.
4. Once the rhubarb is softened, place in an oven dish, cover with the crumble mix and bake in the oven till golden – around 30 minutes, then serve!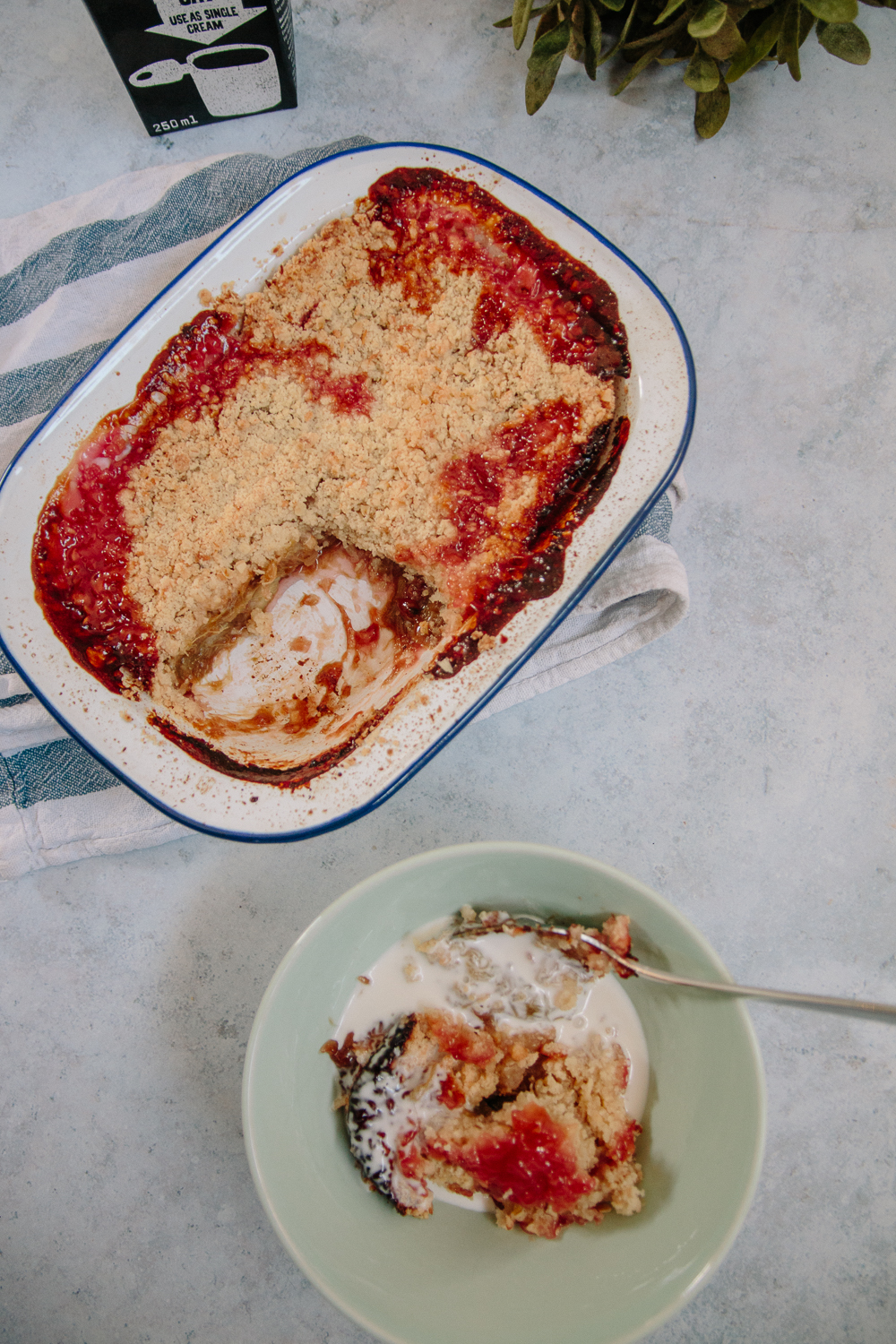 Obviously, this is made with regular butter, but you could make it vegan using vegan butter. We served it with oatly cream, fresh out of the oven and it was so good, but some vanilla ice cream or custard would also be amazing! The cardamom pods aren't essential, but it just adds a little depth of flavour, so don't worry if you don't have any in your cupboard, you can just leave them out. The coconut also adds a nice hint in the crumble topping, so it's not too overpowering, but you can get that hint of flavour – again if you don't like coconut, just swap it out for more oats or flour!
What are some of your favourite rhubarb recipes?
Follow
Save