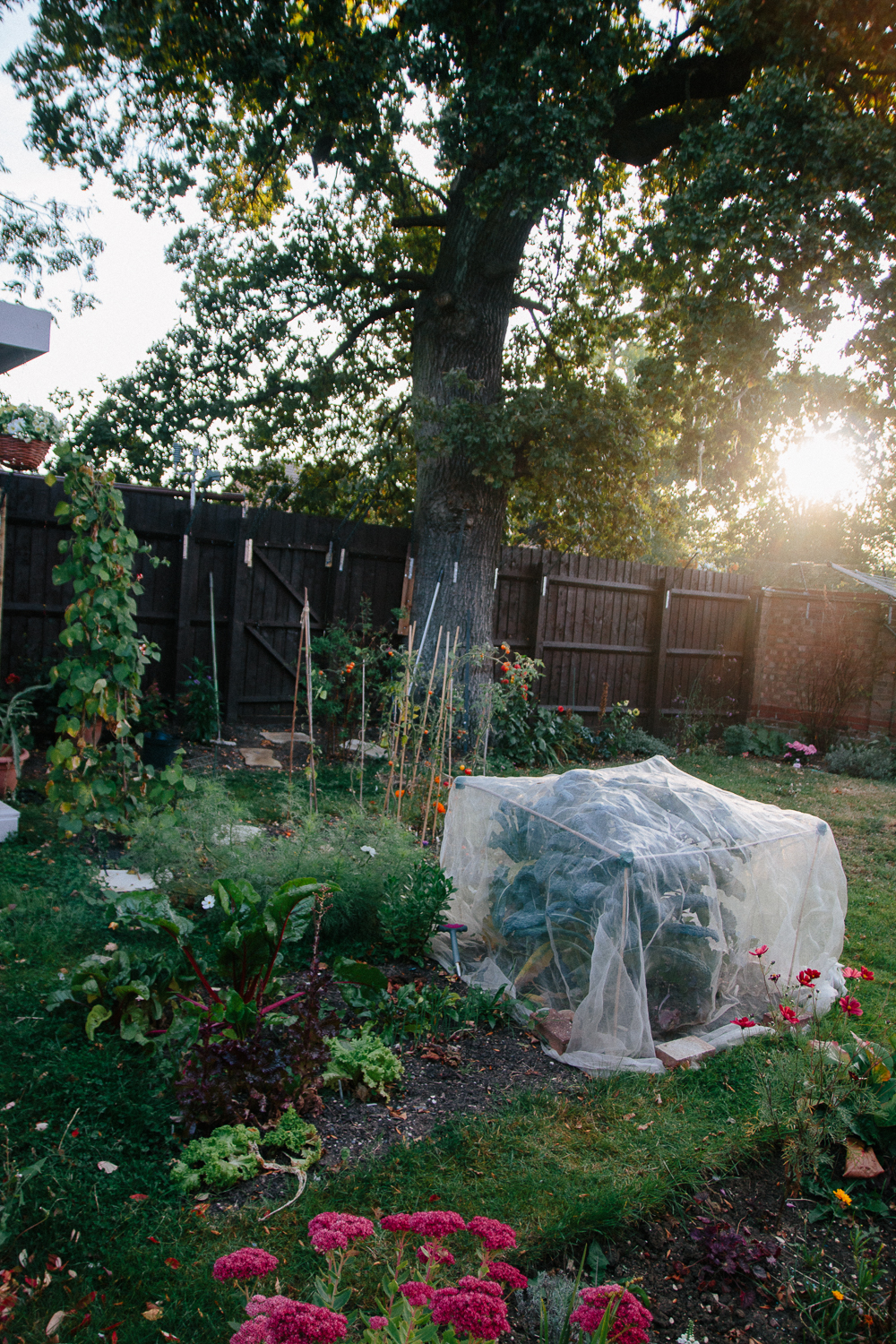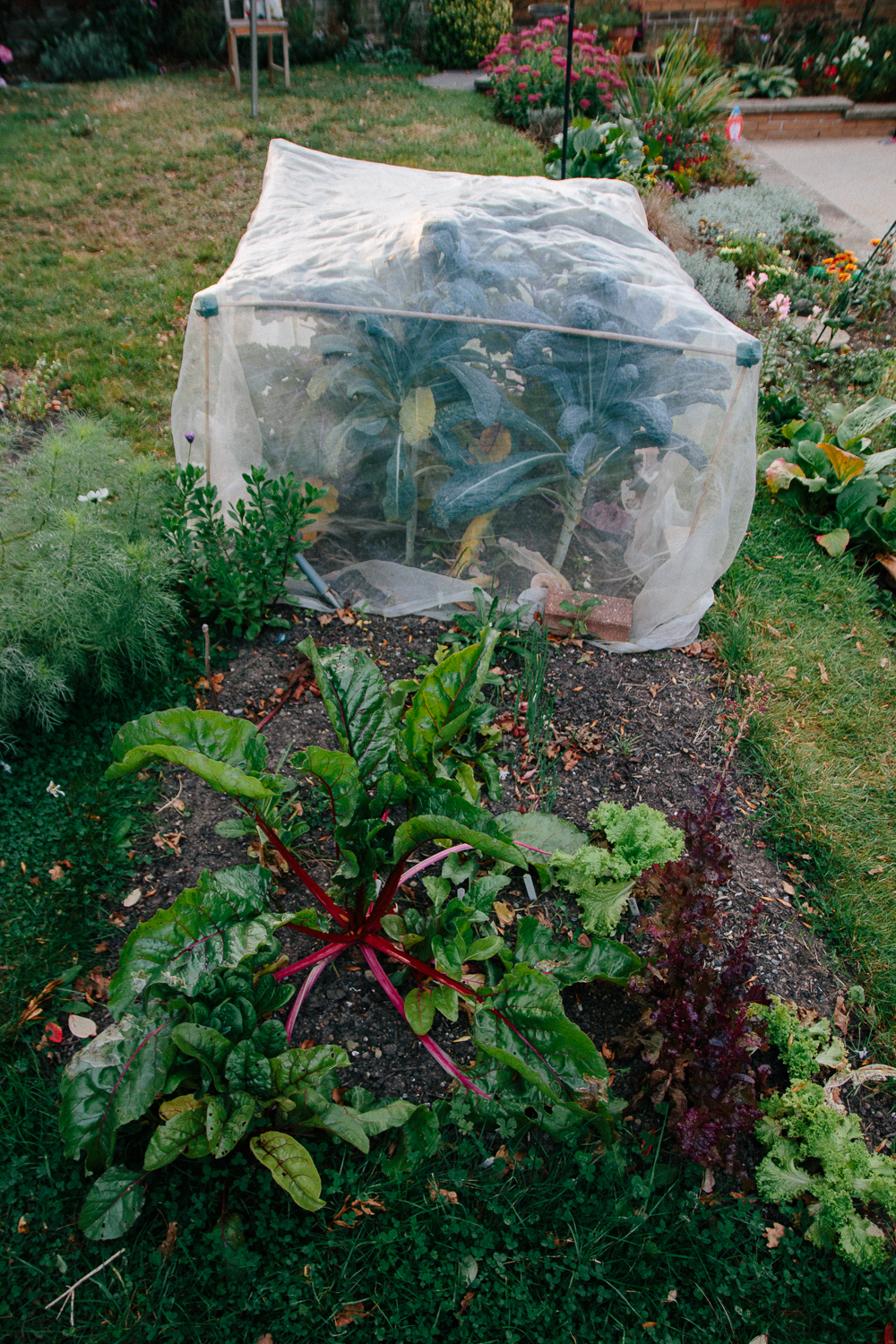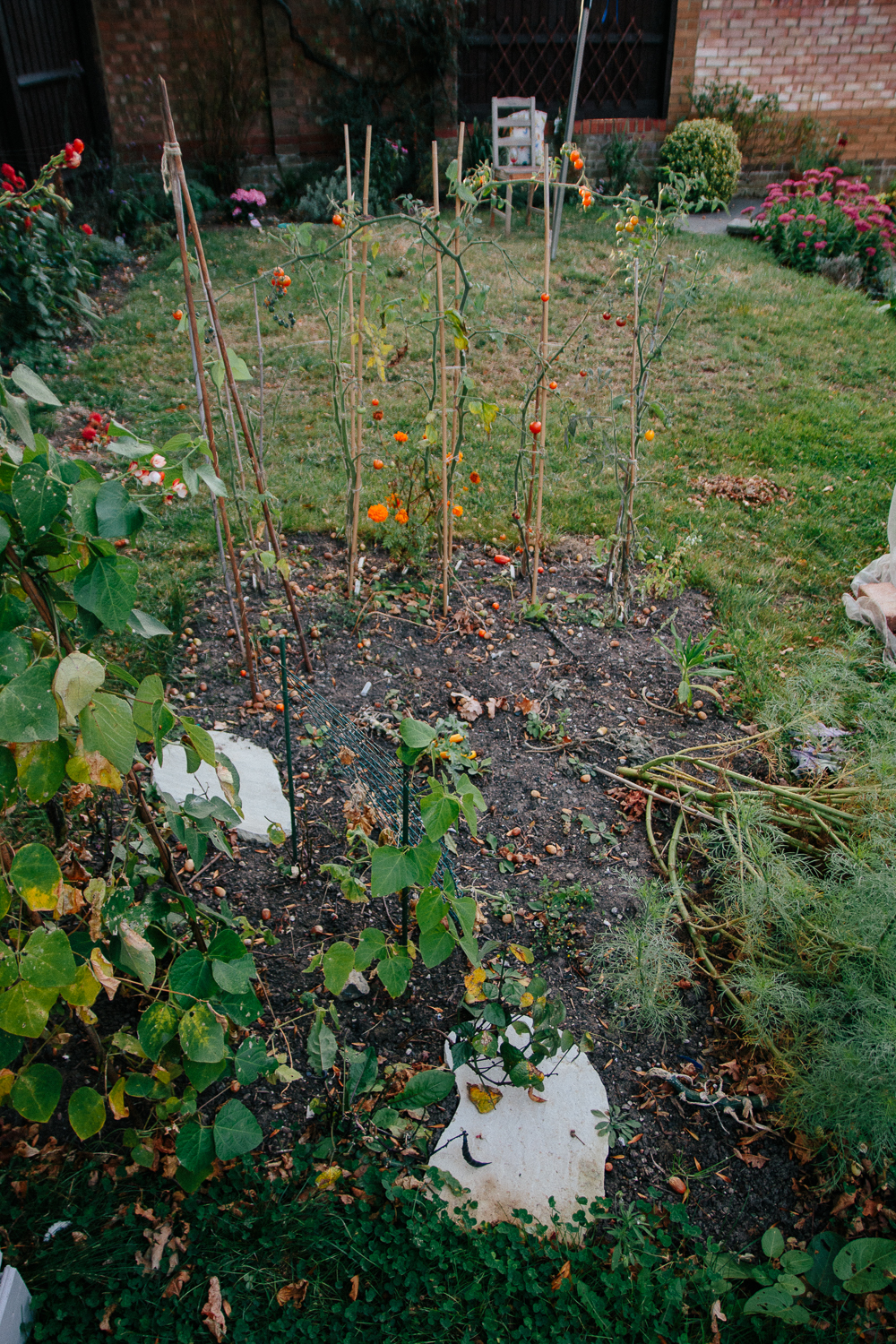 September in the Veggie Garden
September seems like so long ago now! Those still light evenings, the warm days of the indian summer we had. I'm supposed to post these at the end of each month, but I haven't been in the mood to blog latey, so I'm just catching up as I've still got Octobers to write out and share too before the end of November!
We actually spent two weeks in Scotland on a roadtrip in our campervan, so the garden was a little neglected while we were away, but it kept on producing! A lot of things came to the end of their growing season too, like the lettuce and tomatoes, and it was the time to start planning what to grow over winter (I was a little late to that) and start thinking about next year. I bought way too many seeds for next year, and I'm also planning on growing a lot of flowers too, some for the garden, some for cutting, so that's exciting!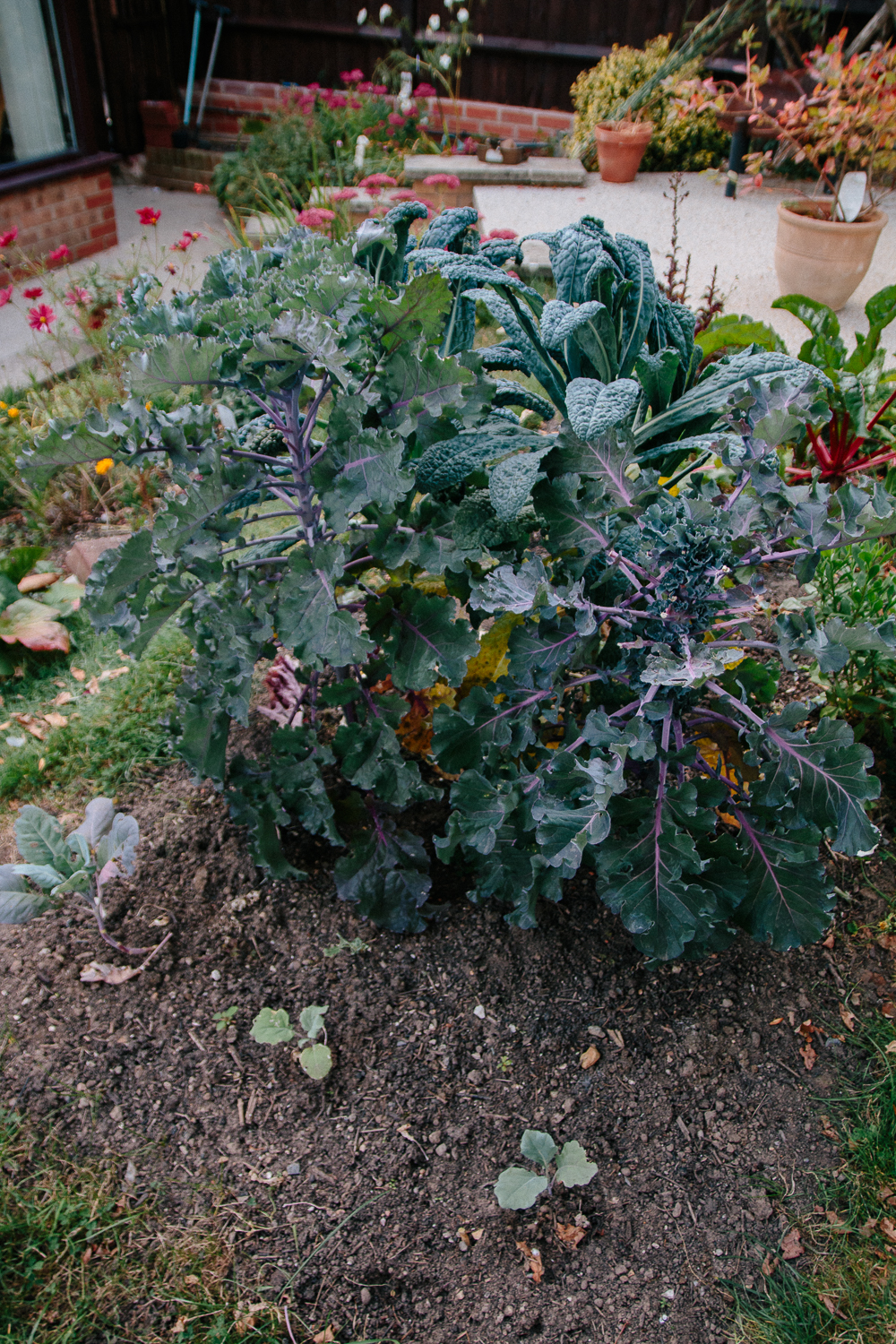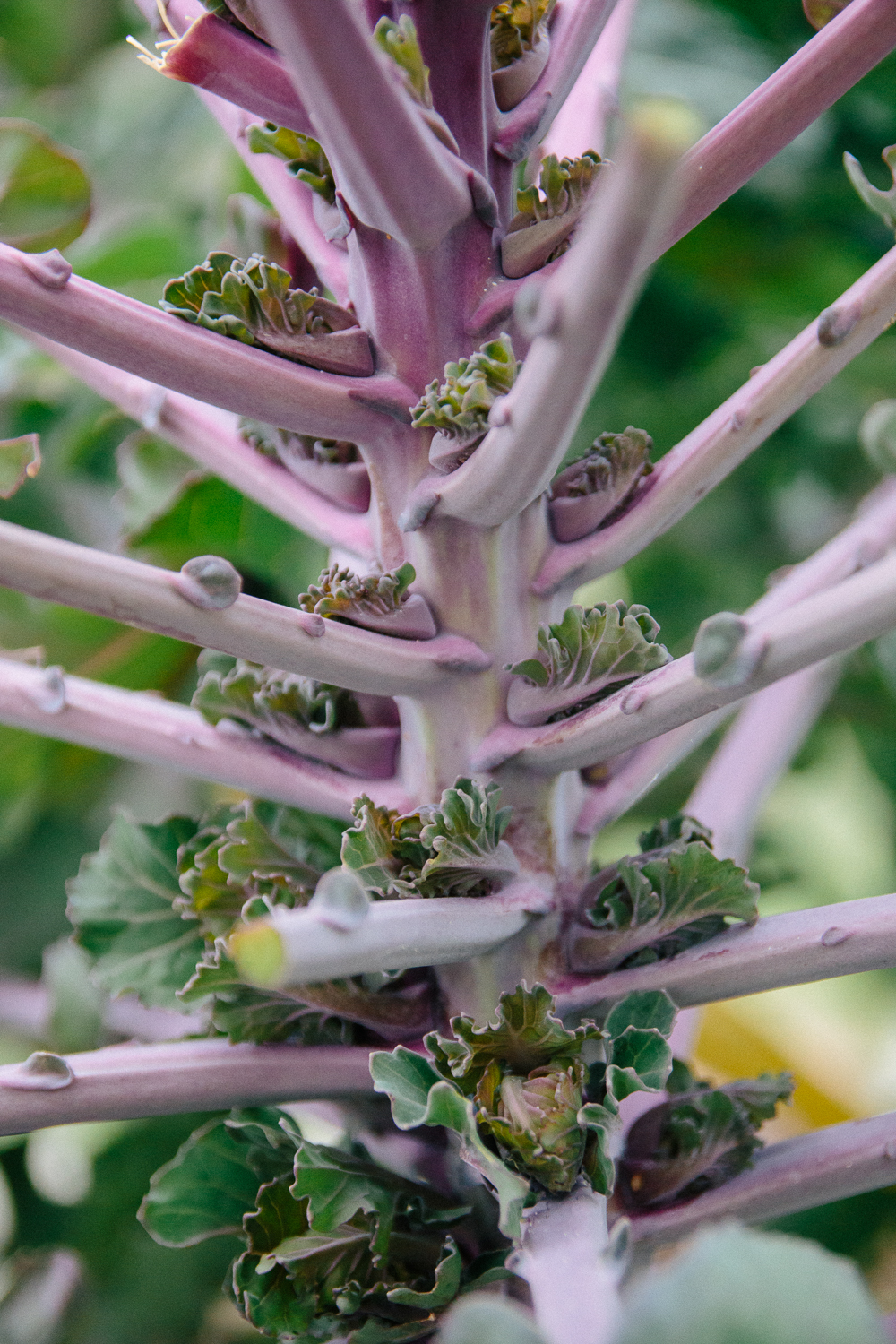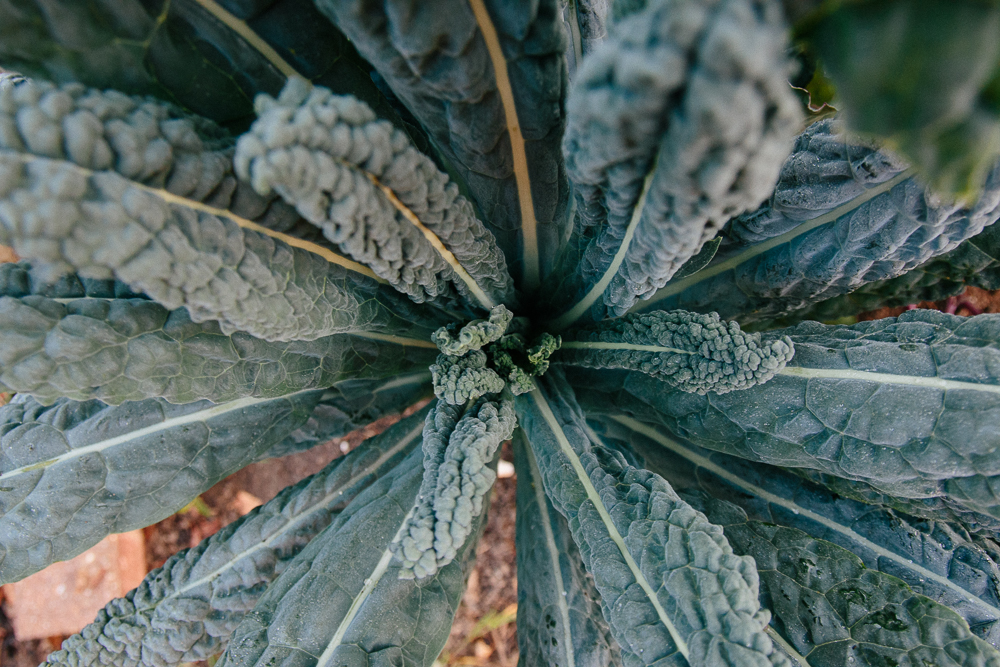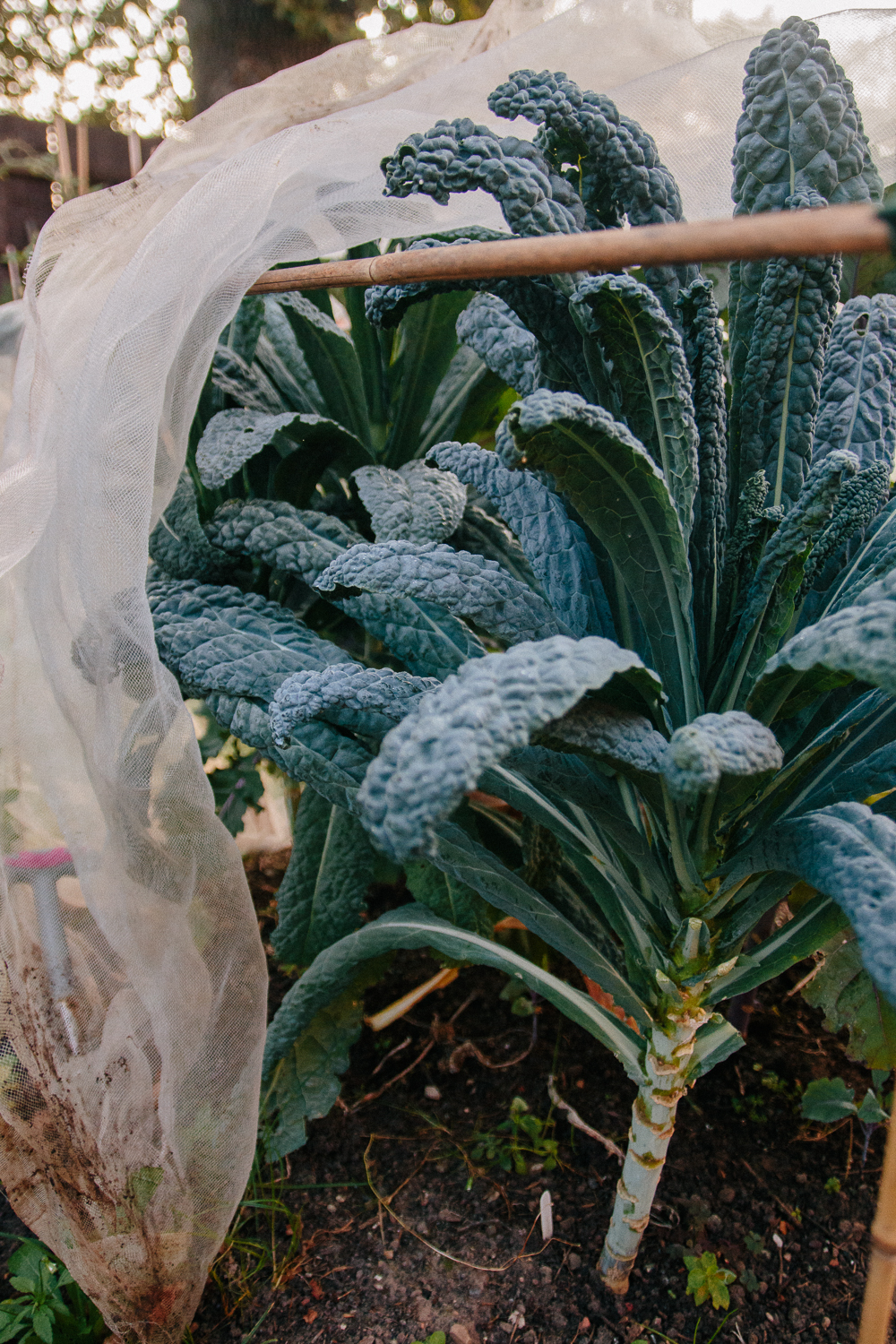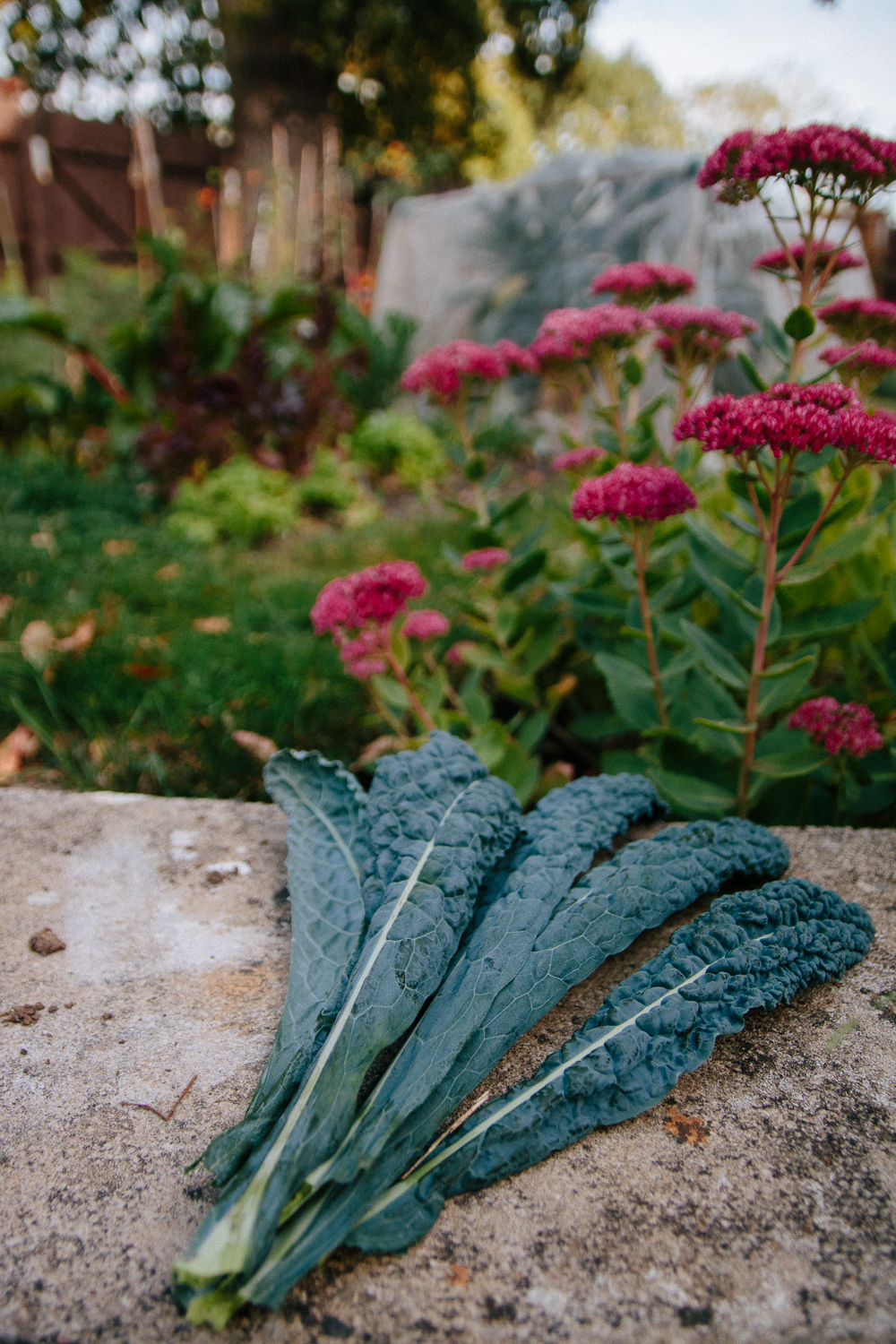 The Brassica Bed
The brassica's had a little bit of an issue at the end of August, beginning of September where I found some whiteflies had somehow got through my netted brassica's and caused a little infestation. I tried to deal with it before we went away, by spraying down the leaves to get rid of any flies and their eggs, but by the time we got back there were even more to deal with. In the end I snipped away the worst infected leaves and hoped for the best.
The kalettes were growing nicely, and the kale was doing amazing too! I love that you can sow kale in the spring and it will take you all the way through the summer and winter and even the beginning of spring before going to seed, and the more you harvest it, the more it grows too! It's also a lot sweeter with a frost, so it actually tastes nicer during the winter. It's one of my favourite vegetables to grow!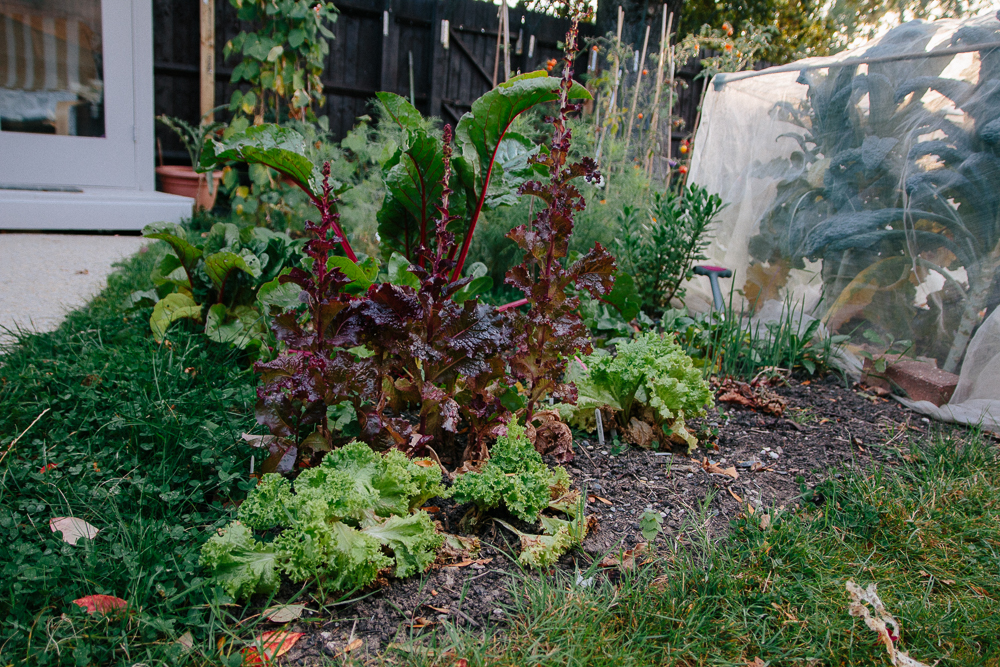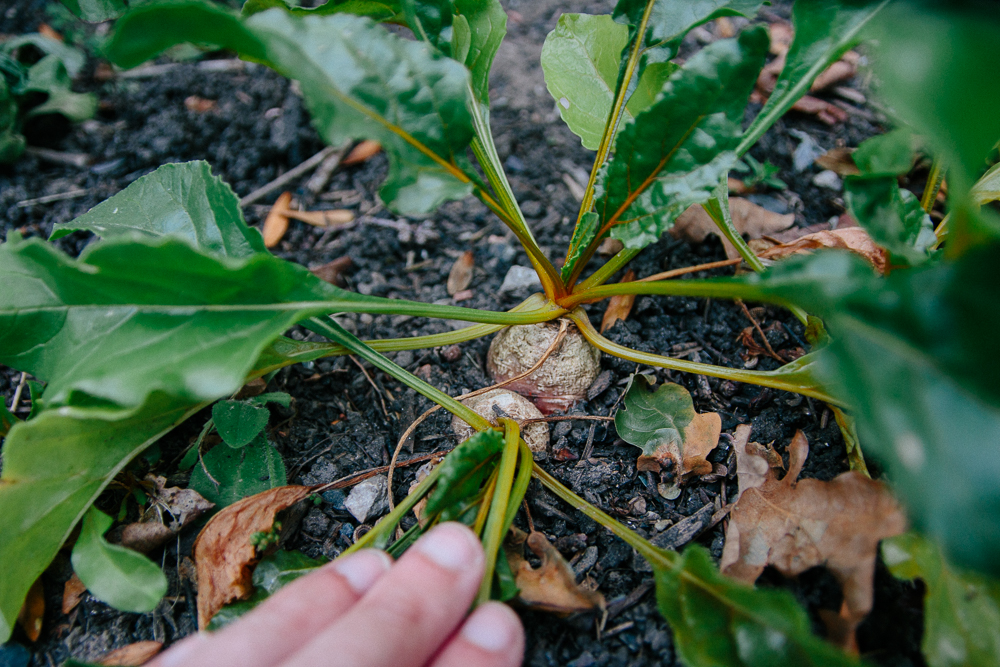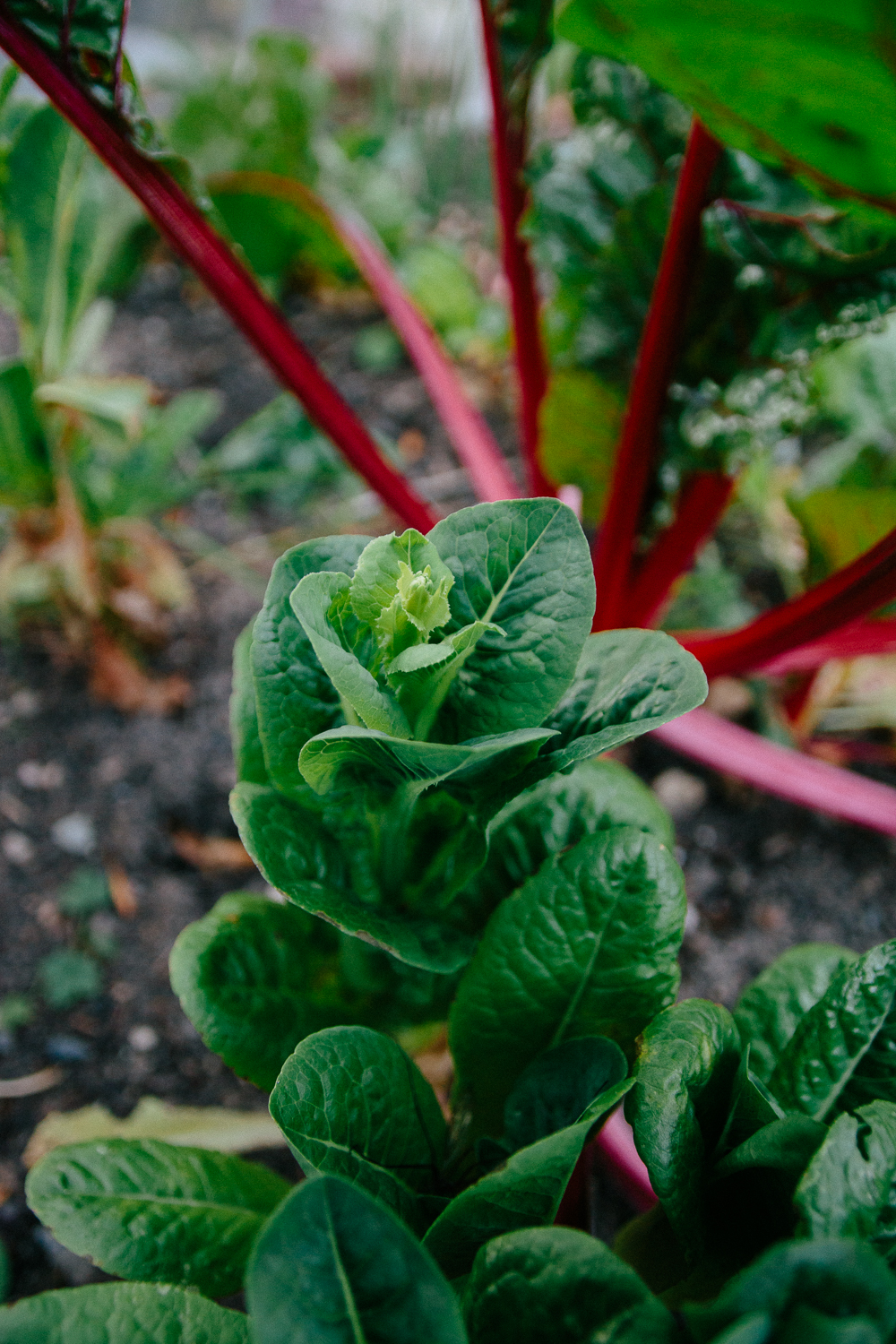 The Salad Bed
The summer salad bed kind of came to an end in September sadly. The lettuce had had enough of the dry summmer days and had gone to seed, and once that happens the leaves are smaller and usually a lot more bitter. Did you know, that instead of pulling vegetables out of the ground including their roots, you should snip the plant at the base to leave the roots in to decompose naturally to give the soil nutrients back! I learned that through instagram, so that's what I've been doing since!
The chard is doing amazingly, though one of those also went to seed so I pulled that one up. The beetroot doesn't really seem to be getting anywhere though – it's not really growing any bigger than the size of a ping pong ball, so I've left it to see if it will get much bigger, so we'll see.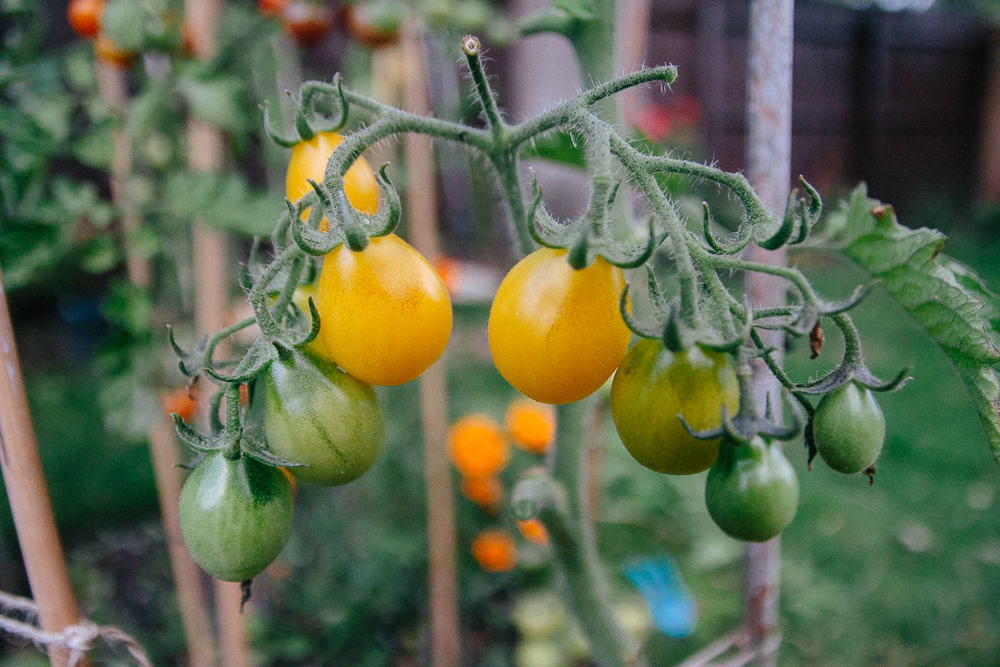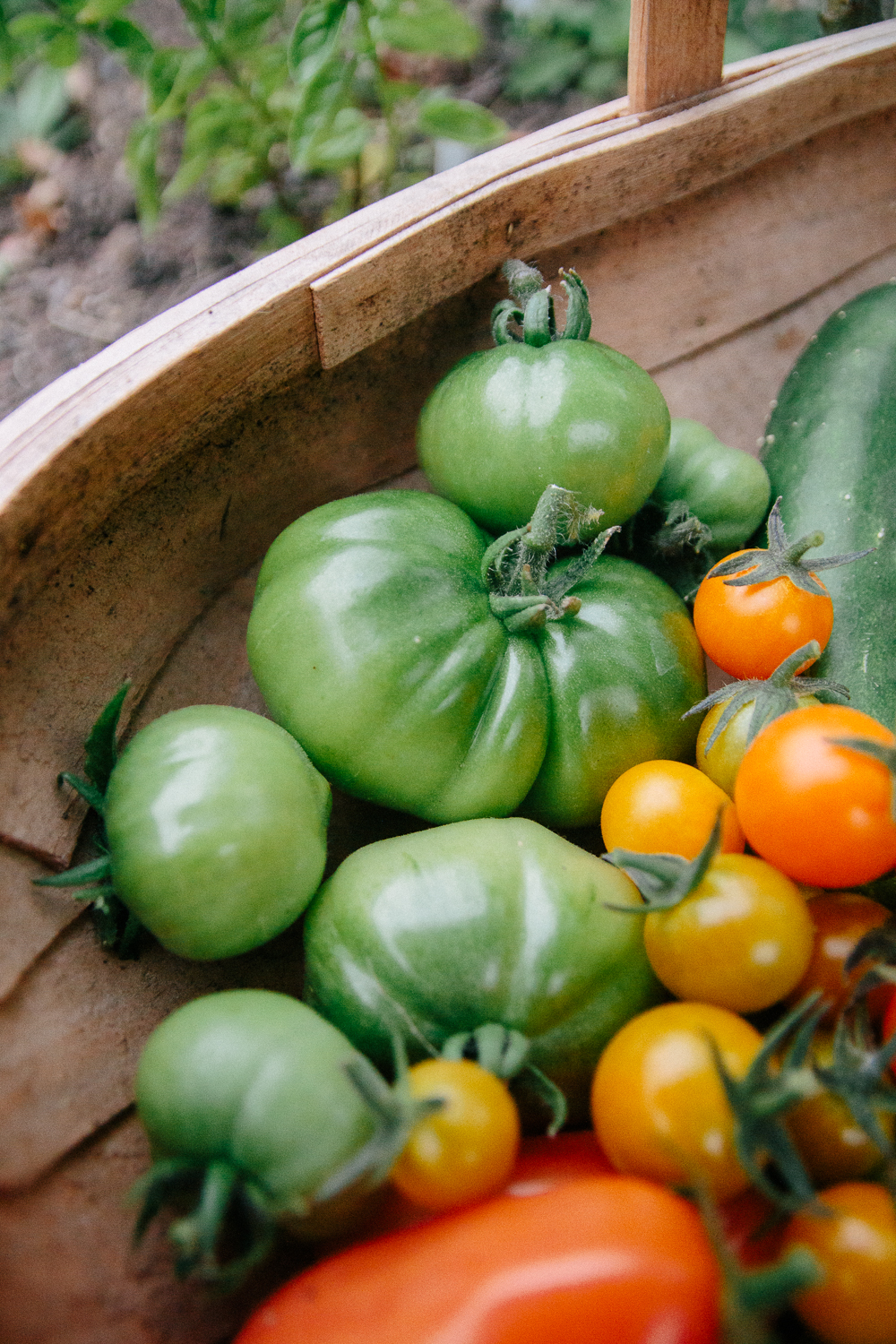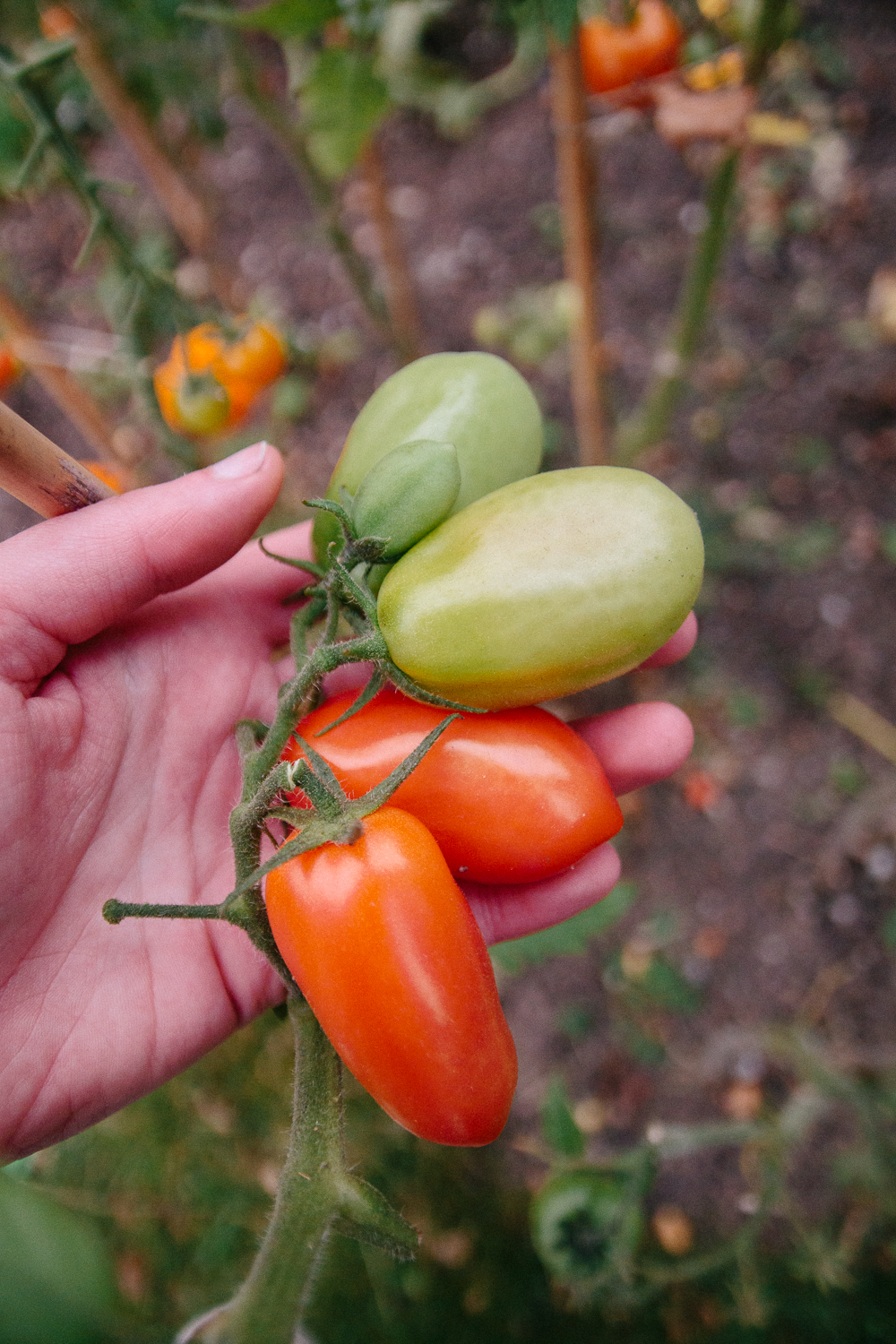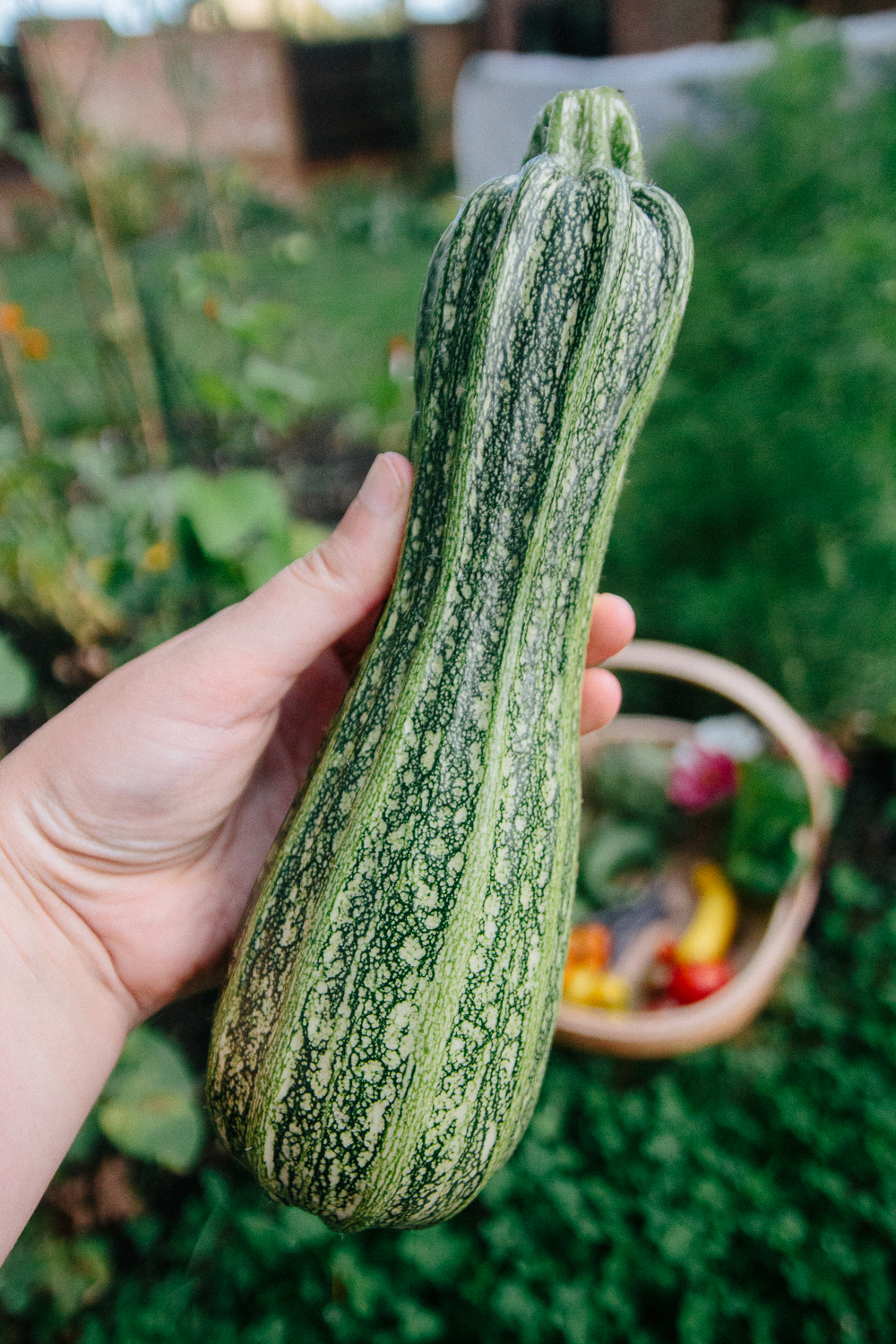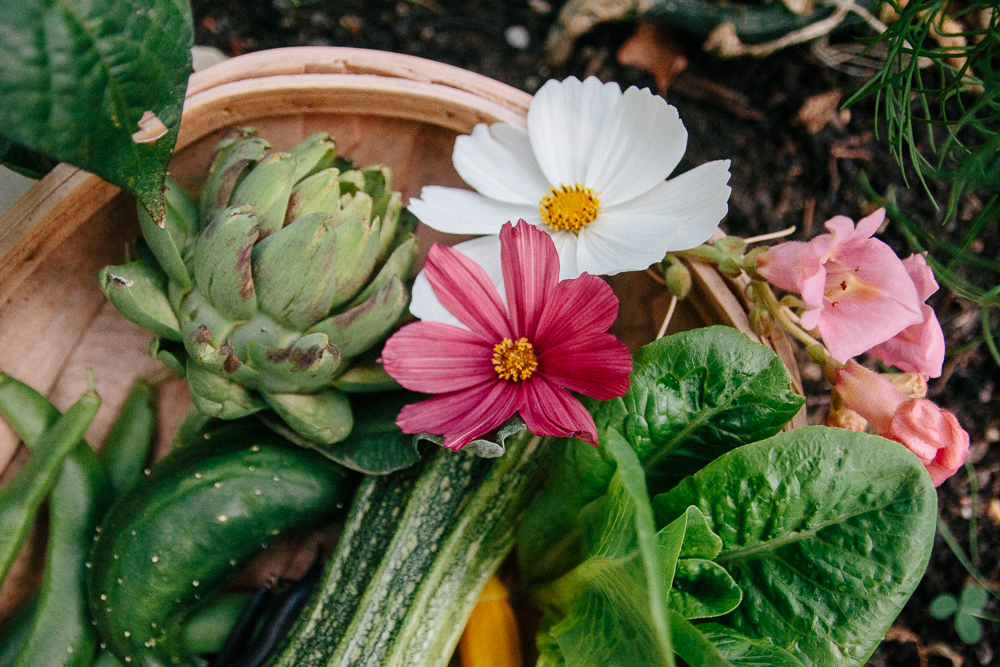 The Larger Veggie Bed
The runner beans which were amazing all summer came to an end in September. I was sad to see those go. The courgettes also came down with powdery mildew, so they got taken away and put in the bin before it could spread anywhere else around the garden. And I picked the last of the tomatoes. I decided to pick all of the green ones before we went on holiday to make a green tomato chutney as I thought they wouldn't ripen in time before we got back, but it turns out with the mini heatwave we had, they probably would have in the end. The chutney is lovely though, so it's not all bad!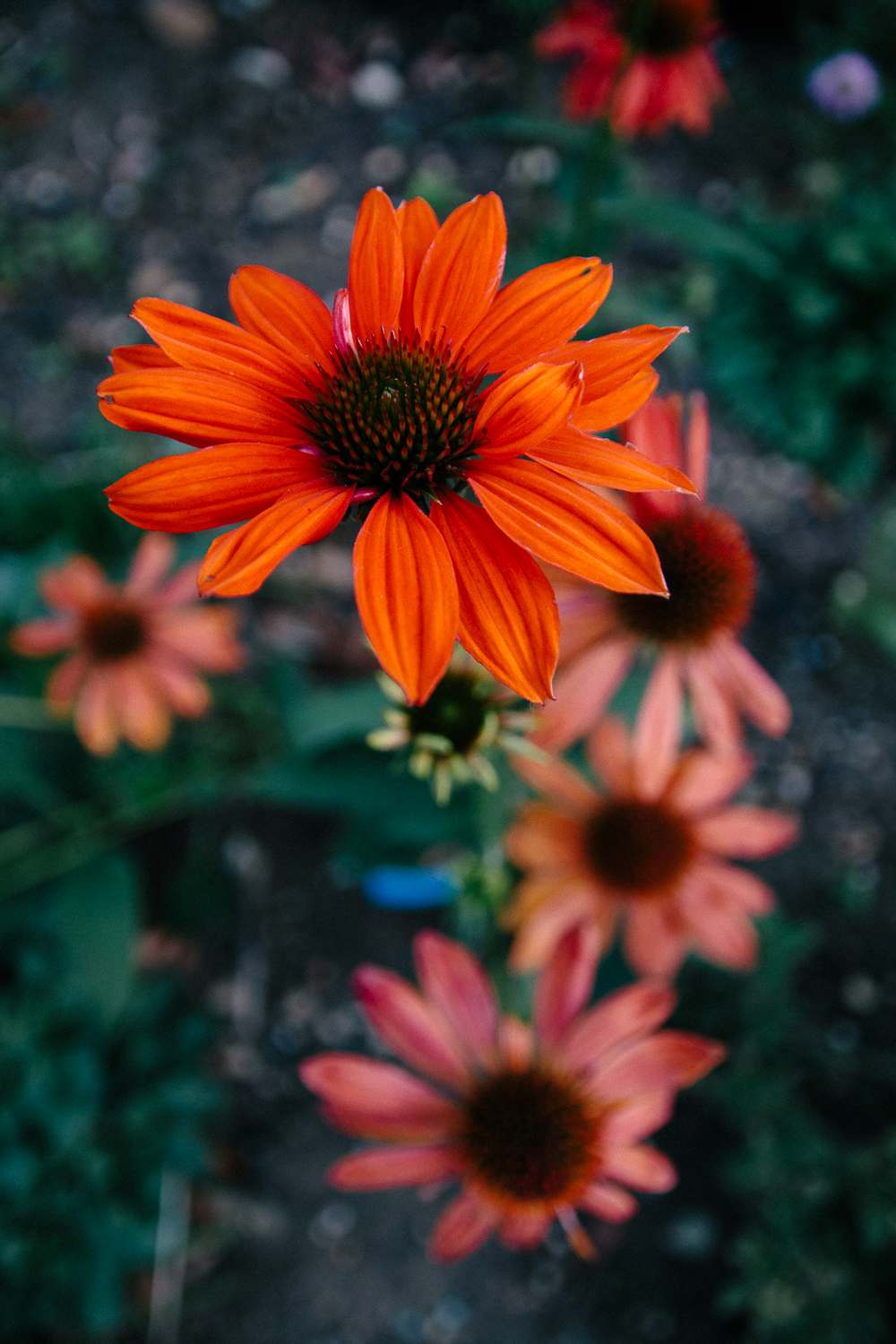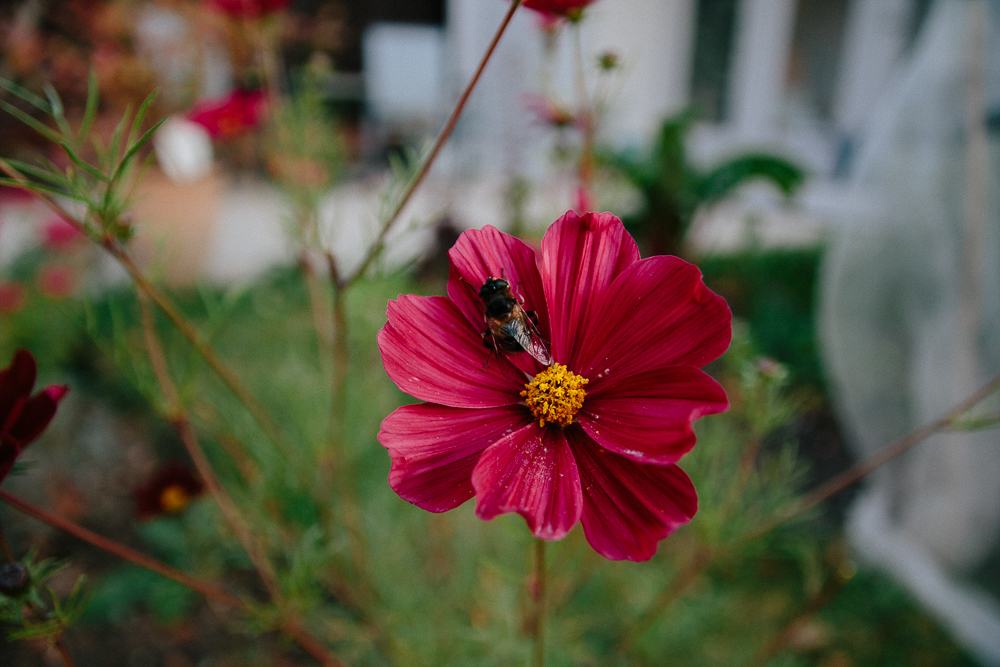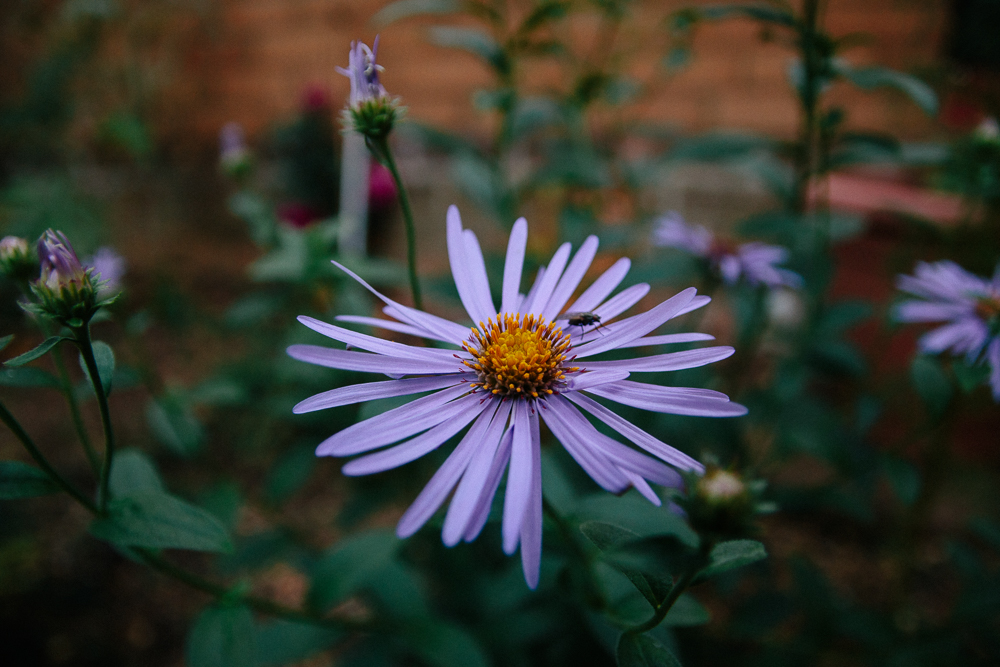 The Flower Garden
The flowers were still going strong in September. It's prime time for dahlia's, although funnily enough I don't actually have any photos of the dahlia's to share this month haha! I've only got 3 varieties, 2 that I like (the 3rd is one from years and years ago that I bought in Wilko for like £1, but it does brighten up a little corner of the front garden. I'm so excited to plant SO many dahlia's next year – I've got my eye on a few (8 – oops) varieties to plant all across the back border to make a little dahlia beach and I can't wait to see it bloom next year.
The aster that I bought a couple months ago has bloomed amazingly – I was a little worried as I bought it on a whim with nowhere to put it, so it's ended up in a shadier spot than it should be but it's doing great and producing so many flowers! I want to try take a cutting for next year so I have two of them.
How have your gardens been? I'll have my October post up in the next week or so hopefully, so we'll be all up to date with it all! Oh, and I created an account on instagram for all things gardening, so if that's your thing, you can follow along at @aprilskitchengarden
Follow
Save