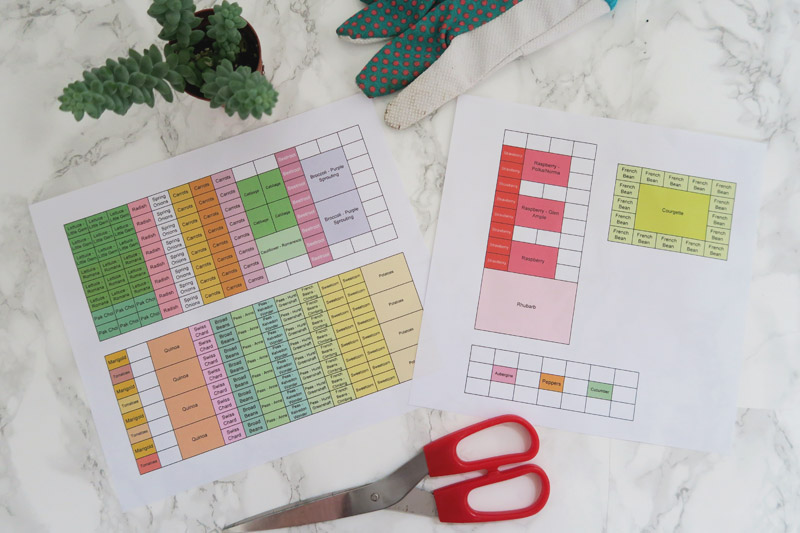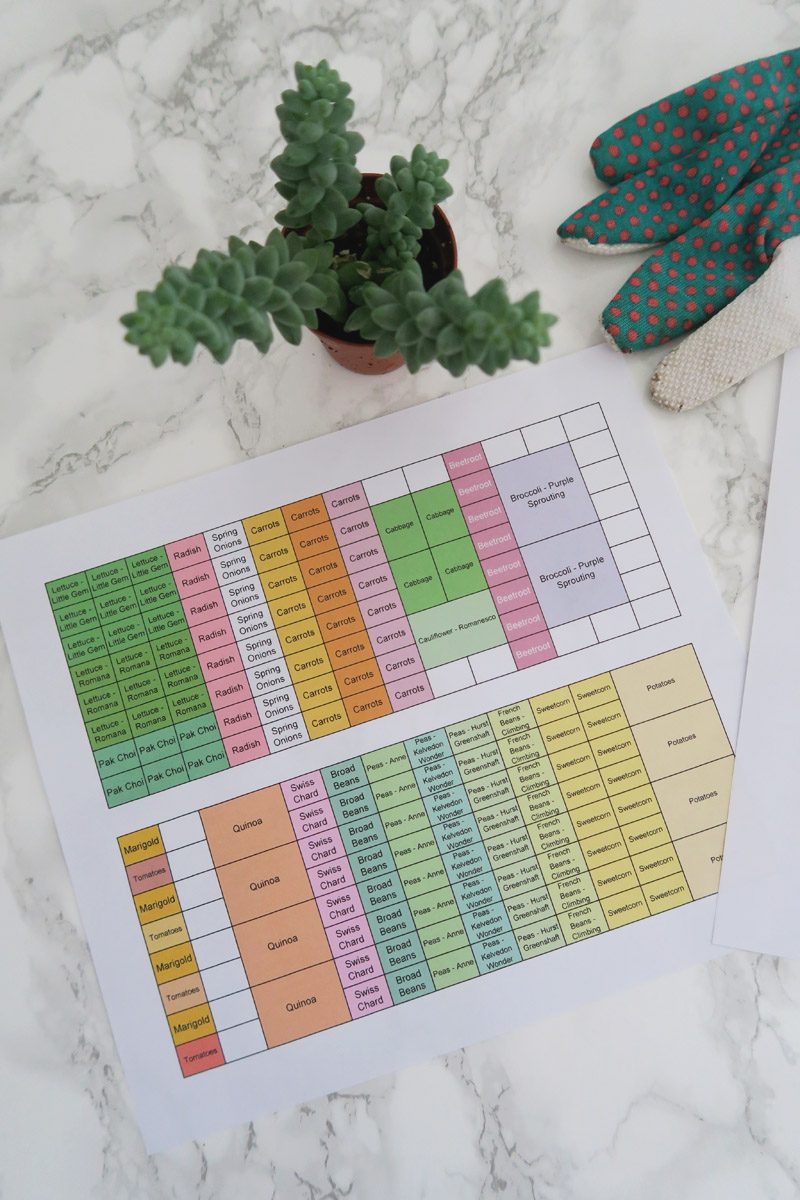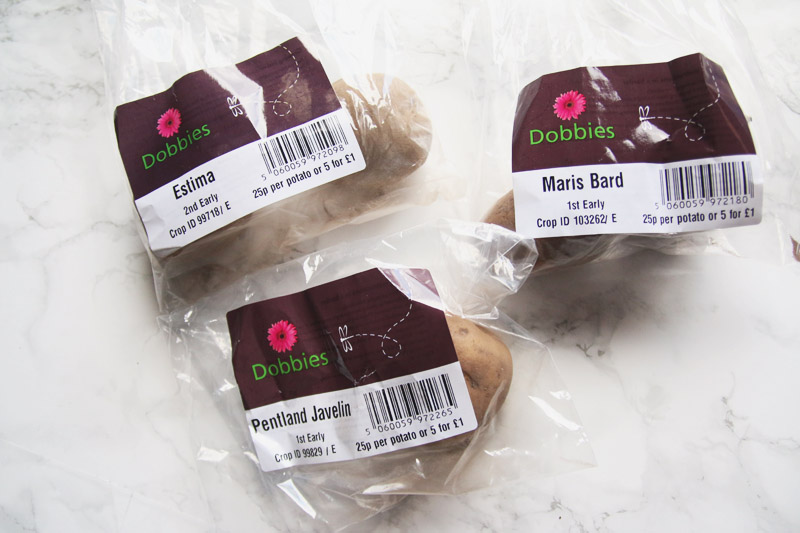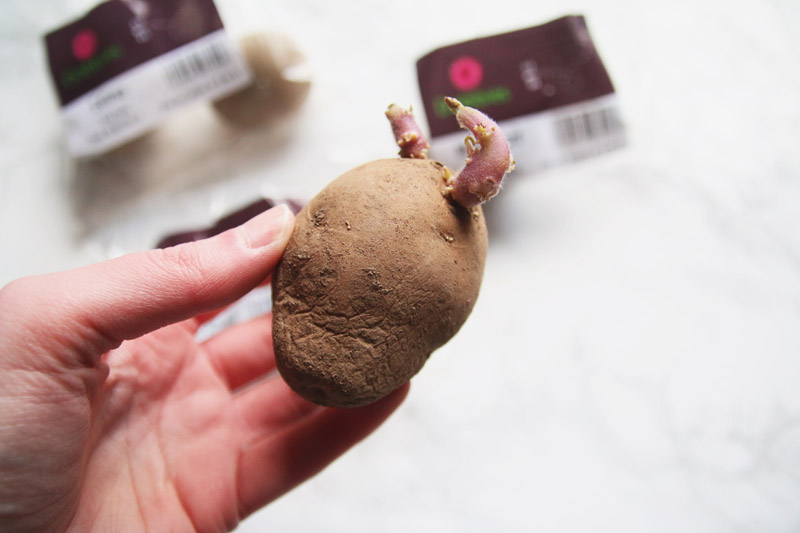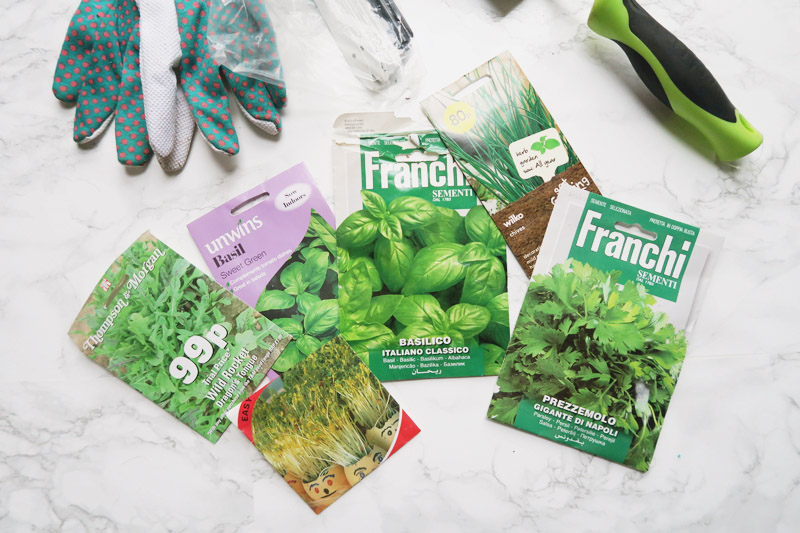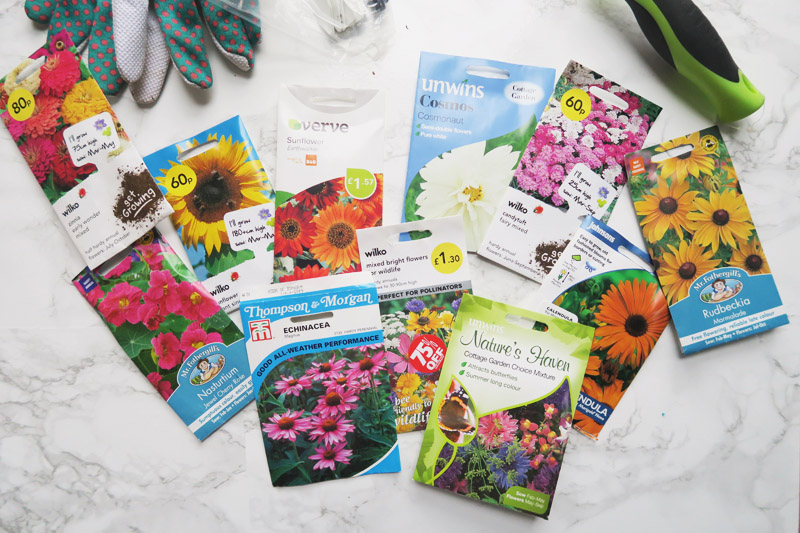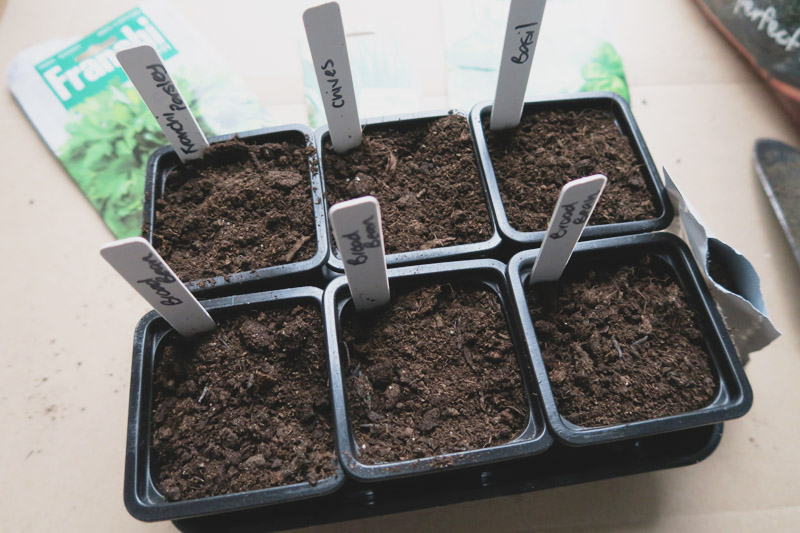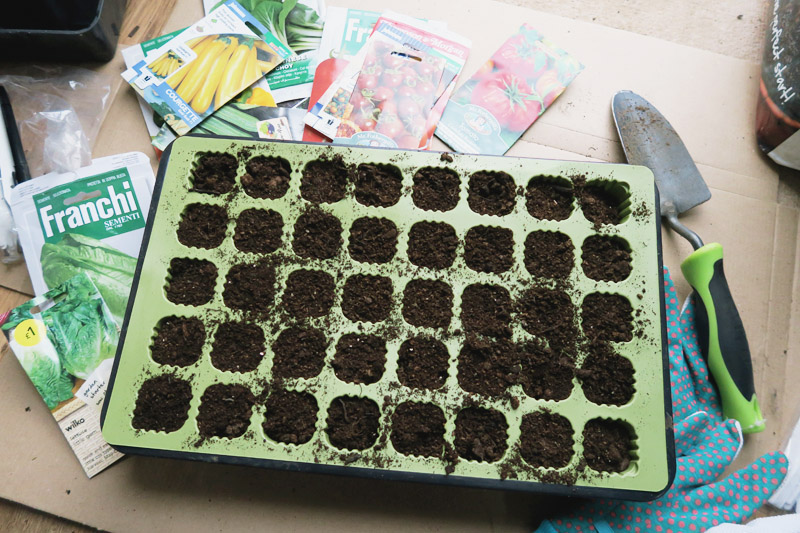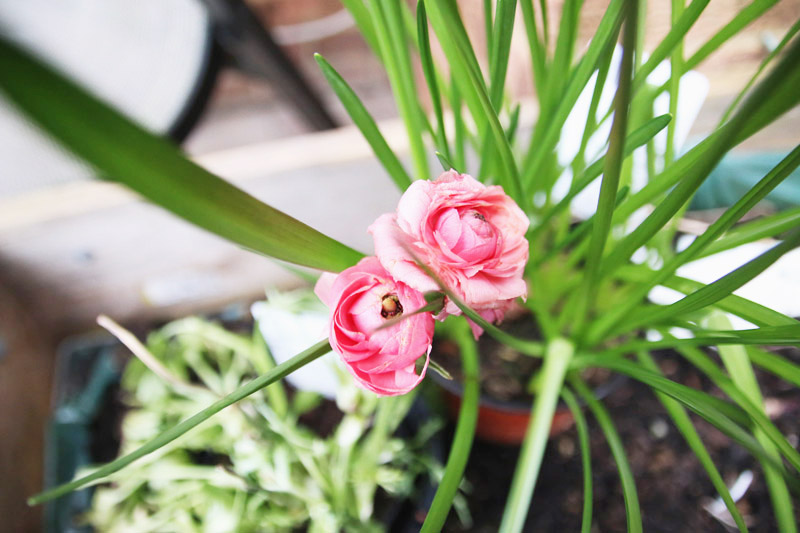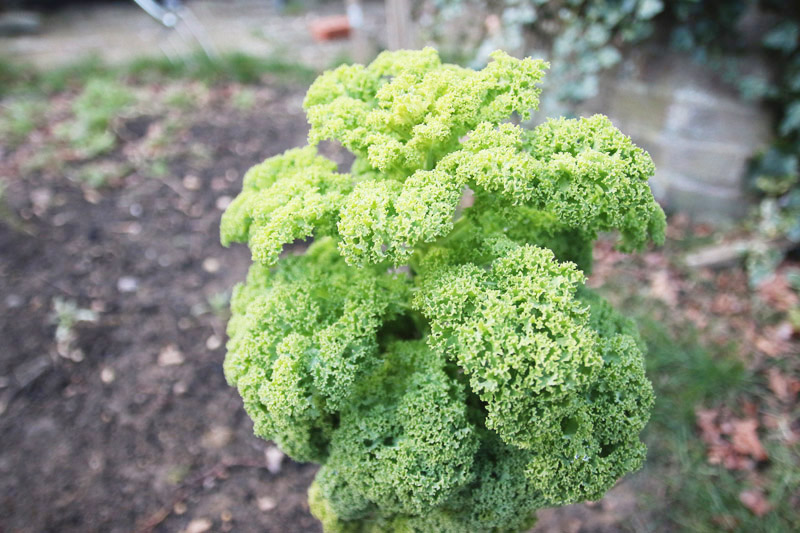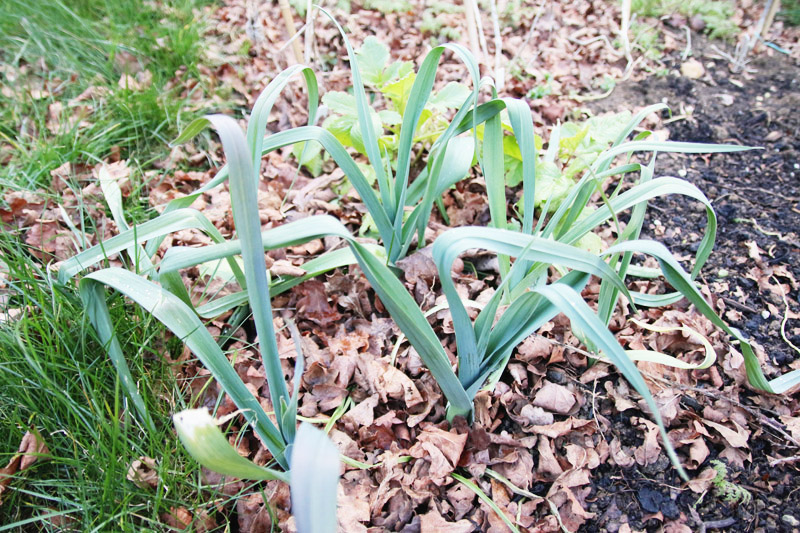 I'm SO glad that it is almost time to get back out in the garden again soon. I know you can do so much during the winter and have so many winter vegetables, but honestly, as soon as September/October comes around, I'm done till March/April! I mean, I have a cabbage that is currently going mouldy in my little veg patch because it's too cold to go out and dig it up. Maybe next weekend…
So anyway, I decided to make a little plan of where I'm going to be planting everything. I usually do a quick little drawing in my notebook, but I thought this was a little more colourful and so much easier to move things around on the plan while I was doing it. I'm growing my usual favourites of tomatoes, summer sprouting broccoli, peas and french beans along with everything else, but each year I like to do a few little experiment crops. I also decided to turn a little section at the back of our garden into a little fruit patch with raspberries, strawberries and rhubarb. We'll see how that goes! I don't have enough room for the courgette plants, so they get planted in the flower beds ha!
This year, I've got Quinoa (and sweetcorn). Apparently, it's pretty easy to grow and grows alright in the UK climate, so we'll see how that goes! I'm also trying out sweetcorn again, as last year I don't think I planted enough plants at the same time, and they were too far apart so the kernals didn't do well with germination to form the cobs, so I'm going to try them again this year. If they fail, no more sweetcorn!
I also decided to turn my raised bed in our front garden into a little herb garden. At the minute, all my herbs are growing in little pots, and they tend to dry out pretty quickly, so I'm planning a little herb/flower box, along with some tomatoes and climbing french beans as this is where the most sun is (and the tall plants hide all the mess in our porch haha).
So today, I started sowing my seeds! I was on timehop the other day and saw that my tomato plants were already a good 2 inches tall this time last year, and realised just how behind with it I am, so I decided to just get it done this morning. I've still got to actually go outside and sort all the mess out, and then I can start sowing my outdoor sowing seeds like carrots and peas.
What have you got planned for your garden this year? I always love seeing other people's little veg patches or allotments.