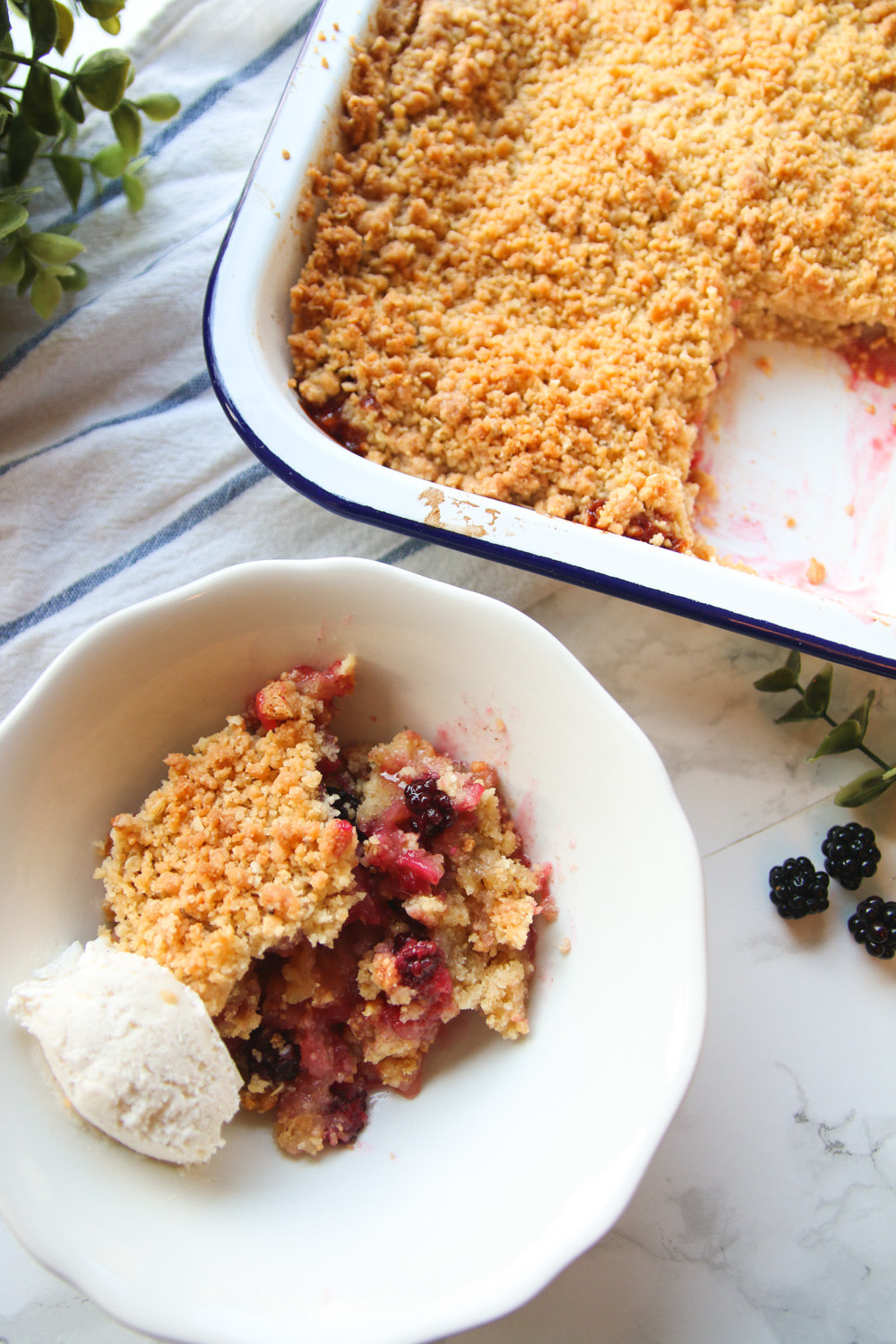 Apple and Blackberry Crumble
It's that time of the year again where everyone starts getting excited for autumn (even though I'm still holding out for summer). As much as I'm holding off on celebrating autumn for now, I was excited to go out and forage for some fresh fruit to make a nice crumble. Well, it turns out it's the end of blackberry season, though we did manage to find just enough for two crumbles. We weren't in luck with any apple trees though, but to be honest we didn't look very far.
I wish I'd have followed the instructions of using the three apples, as I thought it looked a bit too much in the tray so only ended up using two instead. Well, I forgot that they cook down, so it ended up a little dry. So, use the three haha! It was still amazing though, and I'm craving more just looking at the photos.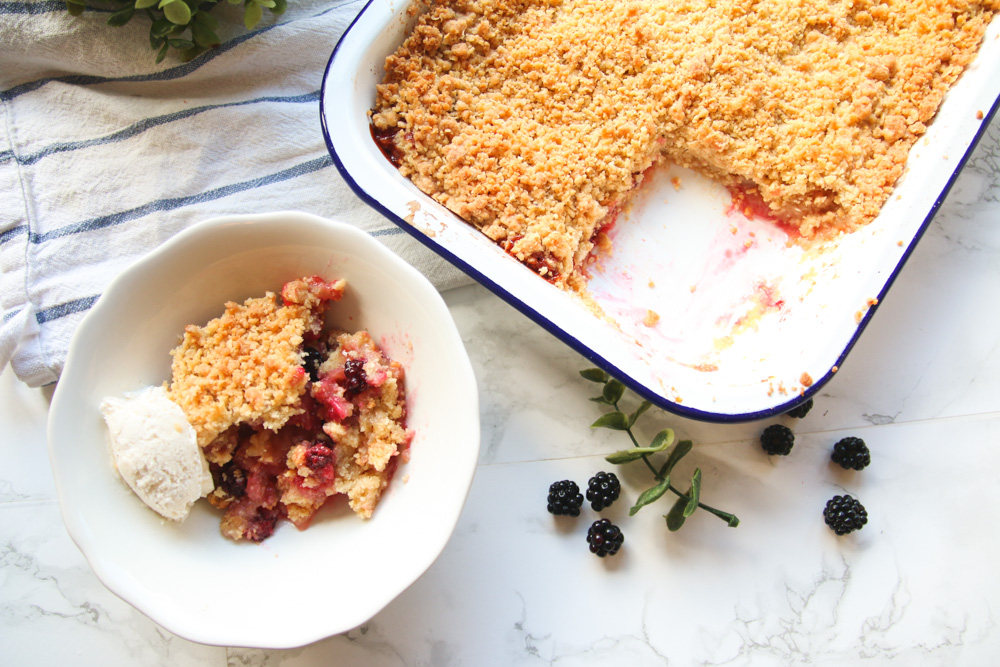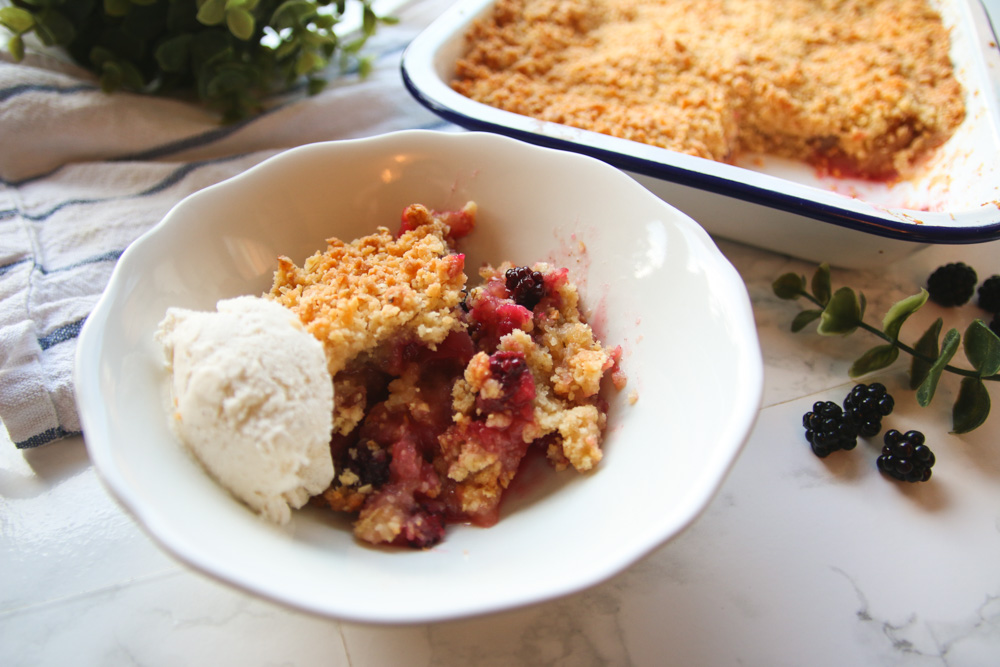 Crumble Topping
* 1/2 tsp cinnamon
* 140g caster sugar
* 180g cold butter*
* 40g rolled oats
* 40g ground almonds
* 120g plain flour
Filling
* 3 bramley apples
* 1 tsp cinnamon
* 100g caster sugar
* 350g blackberries
How to Make It
1. Start by making the crumble mix – mix all of the dry ingredients in a large bowl, then slice in the butter. Try to keep it as cold as possible to keep it a nice crumble, if it helps, mix it with a fork if you have warm hands, then leave to sit in the fridge while you prepare the filling ingredients.
2. Preheat oven to 170ºc
3. Peel, core and roughly chop the apples, then mix the sugar and cinnamon and coat apples.
4. In a large baking tray, layer half of the apples, half of the blackberries, then the remaining apples and blackberries.
5. Top with crumble mix, and bake in oven for 45 mins or until it's golden and the apples have softened.
I love it served fresh out the oven with some vanilla ice-cream, but it's good warmed up with custard too! What are your favourite things to bake at this time of the year? I'm fancying an apple pie next!
*You can sub the butter for vegan butter to make this recipe vegan friendly!
*Recipe adapted from Hairy Bikers Apple and Blackberry crumble here.
Follow
Save
Save