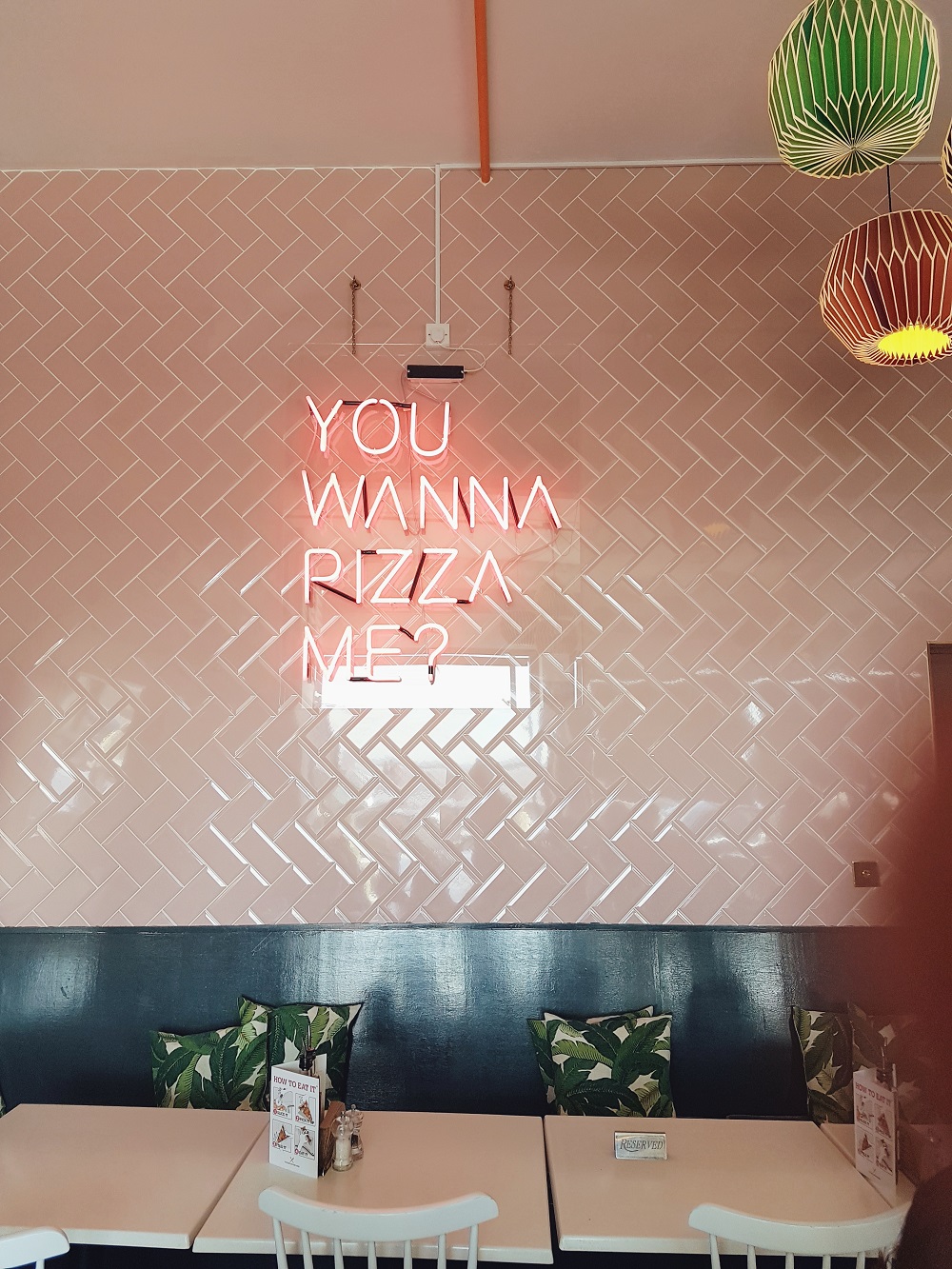 Great British Pizza Company
After wandering around Dreamland for a few hours and wearing ourselves out with the excitement of all of the rides, we decided to see a little bit of Margate while we were down there. Although there's loads of street food vendors at Dreamland, I'd seen Lauras post about her trip to GB Pizza Company while she was there a few weeks before and knew Shane would prefer some proper pizza.
As soon as I mentioned it and showed him some photos of their pizza's he was sold. I looked for other places to eat as well for choice, but all he wanted was the pizza! It's around a 10 minute walk (if that) from Dreamland/Margate Train Station, just along the road by the beach.
It was a little confusing when we first arrived – the menu is on the wall behind the till, or you have to go up and collect your own menu. It's pretty much all self-service – you order and pay at the till (the prices were pretty good), and they just bring the food to you. There's only a small selection of pizza options, but I think that's what makes it so great and the flavours really work!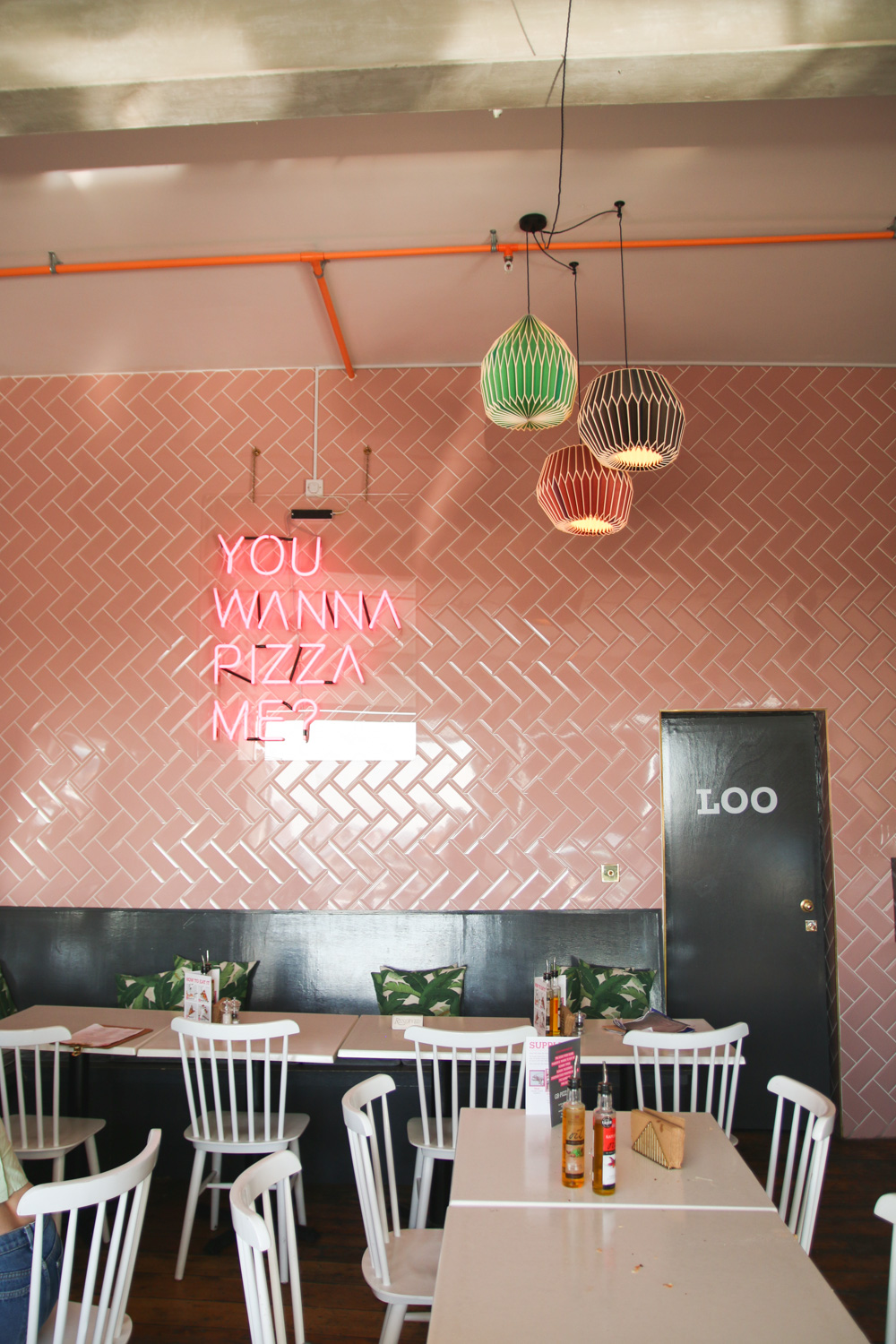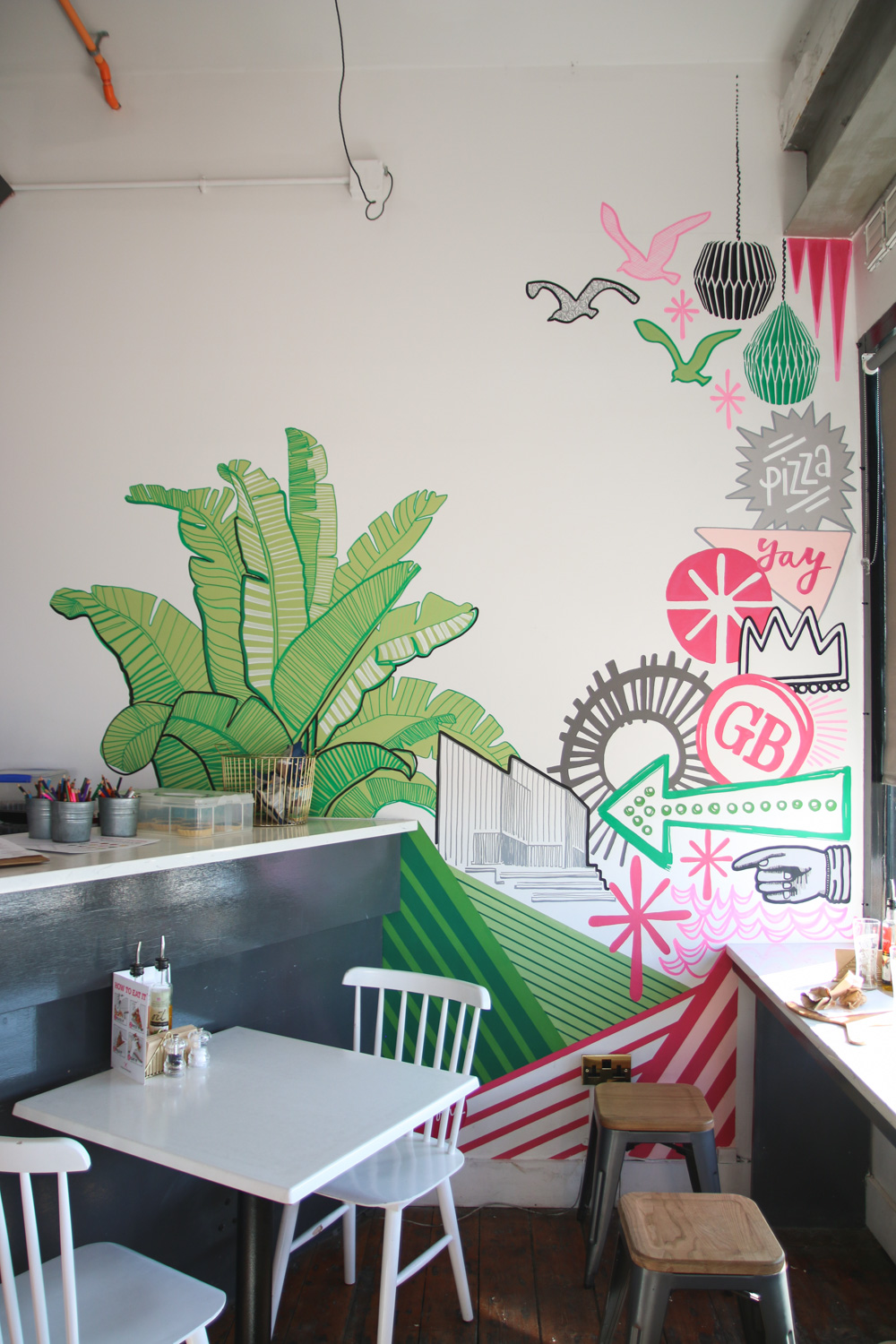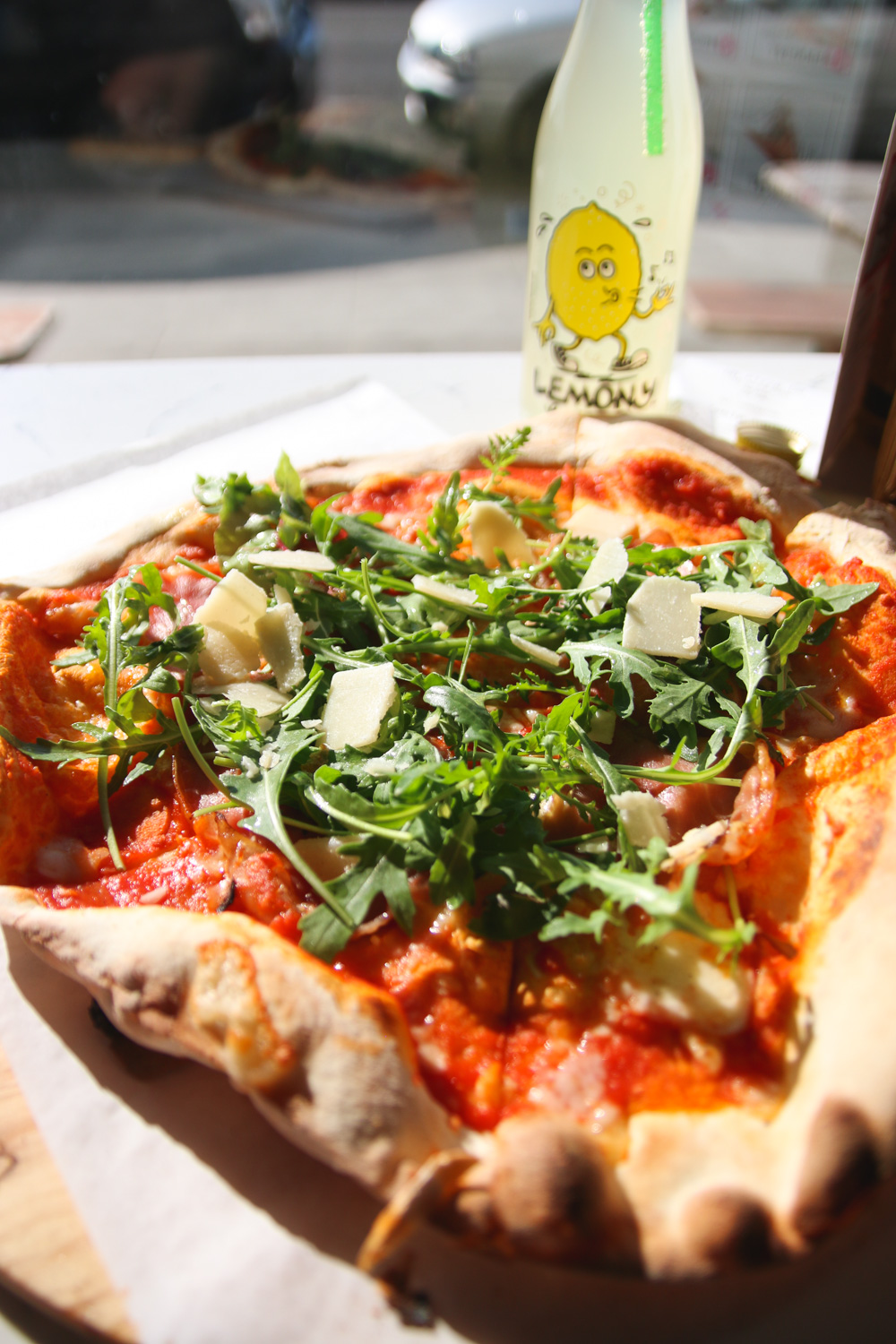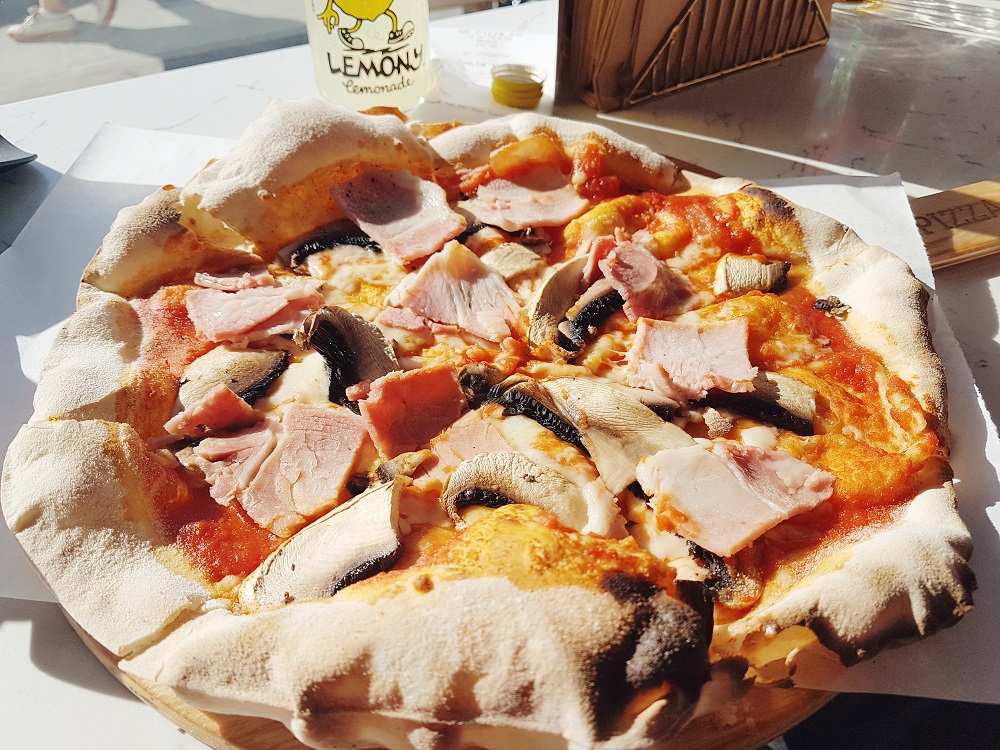 I went for the British air-dried ham, rocket and parmesan and Shane went for the thick-cut ham and portabella mushroom option, but the pear and blue cheese, and the crab, samphire and chilli ones both sounded amazing too! They also do a gluten free base, though they can't guarantee that regular flour hasn't been in contact with it as they're all cooked in the same oven and there's also a dairy free option too!
I couldn't wait to get stuck in when they arrived – I mean, look at the base! It was the perfect thickness, with the perfect amount of crunch too and it tasted so delicious, I could have had another one! There's no cutlery, so just grab a slice and get stuck in. They also do takeaways, so if you fancy a little picnic on the beach, order one to go!
Also, how amazing is their styling?! I'm in love with those pink tiles, the neon sign and the palm print cushions (and so perfect for instagram too right)! I'd definitely recommend stopping for lunch/dinner if you're around Margate anytime. You can see their current full menu here – it changes seasonally as they use British seasonal produce and everything is homemade!
Follow
Save