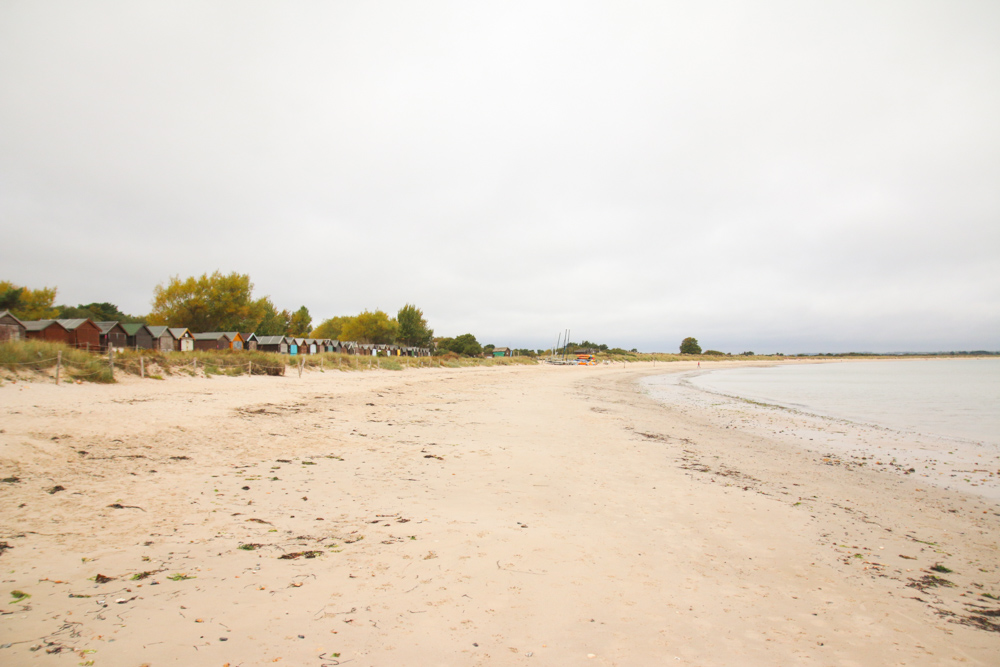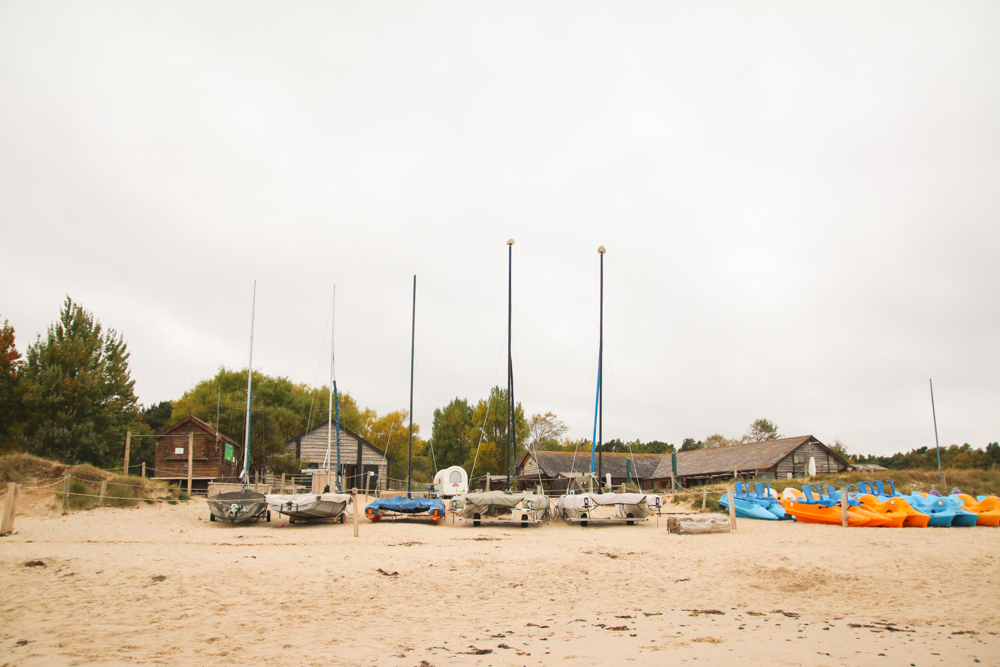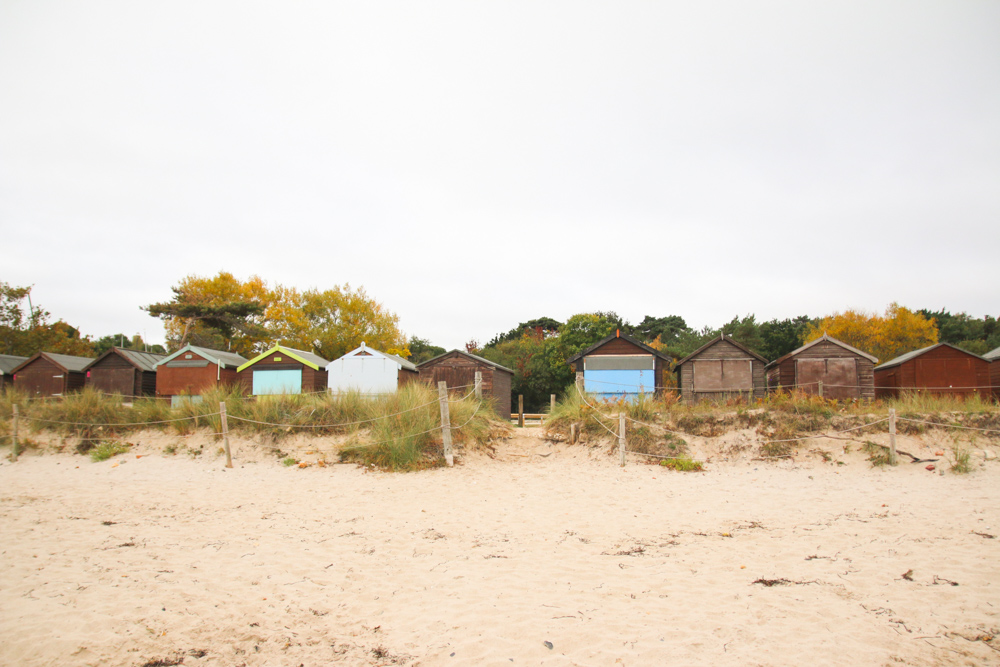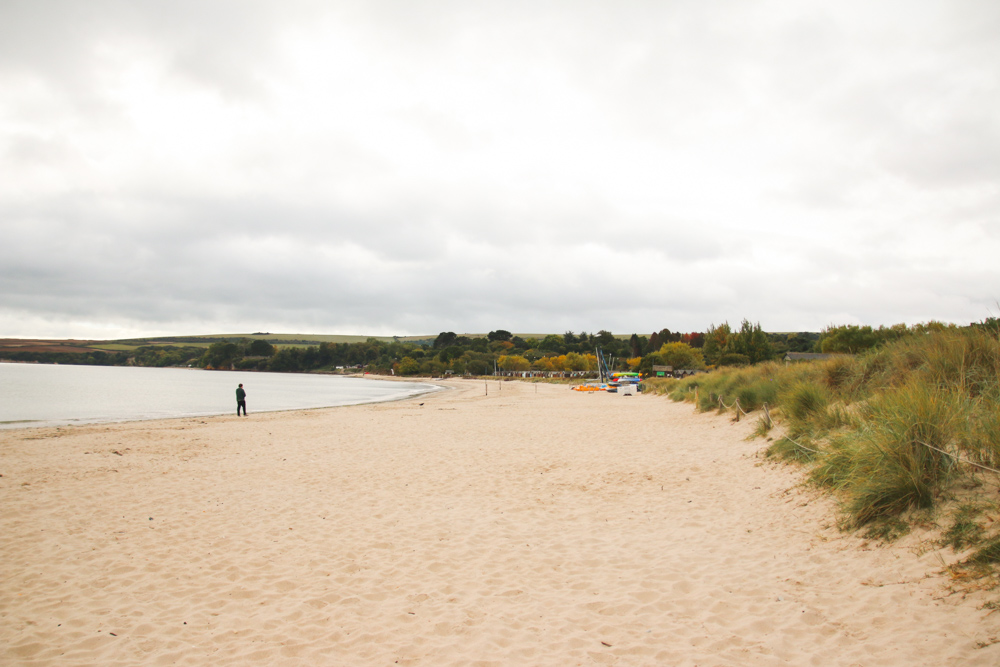 Studland Bay
Other than our evening watching the sunset at Old Harry Rocks the night before, we didn't really know what to do for the rest of our trip down to Dorset, and the weather had got a bit worse overnight, so I left it all in Shanes hands to find something to do (he's way better at finding things to do spontaneously, whereas I'm a complete overplanner). We ended up heading back to just down the road from Old Harry's Rocks, to stop off at the beach for a bit.
We had a little walk over to a WW2 observation bunker that Shane wanted to see called Fort Henry. It's a 5 minute walk from the Middle Beach Car Park, but it was actually really eerie and I wasn't a fan. It was good to see though – the whole area has a lot of old WW2 defence buildings.
Afterwards, we headed down to the beach for a bit and took a little walk along the coast. It's such a lovely beach (but don't head too far down, unless you want to head to the nudist beach further down the spit), and the sea was SO calm even if the weather wasn't too great. We just sat and chatted for a while (and watched the dogs having the best time jumping in the sea) before heading back to the van to find something else to do for the afternoon.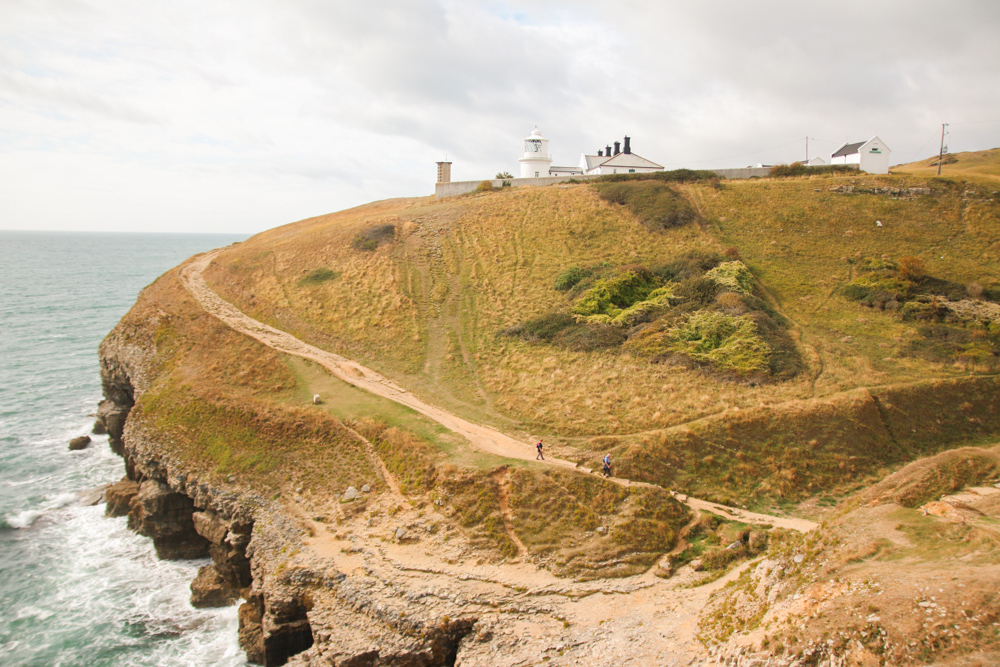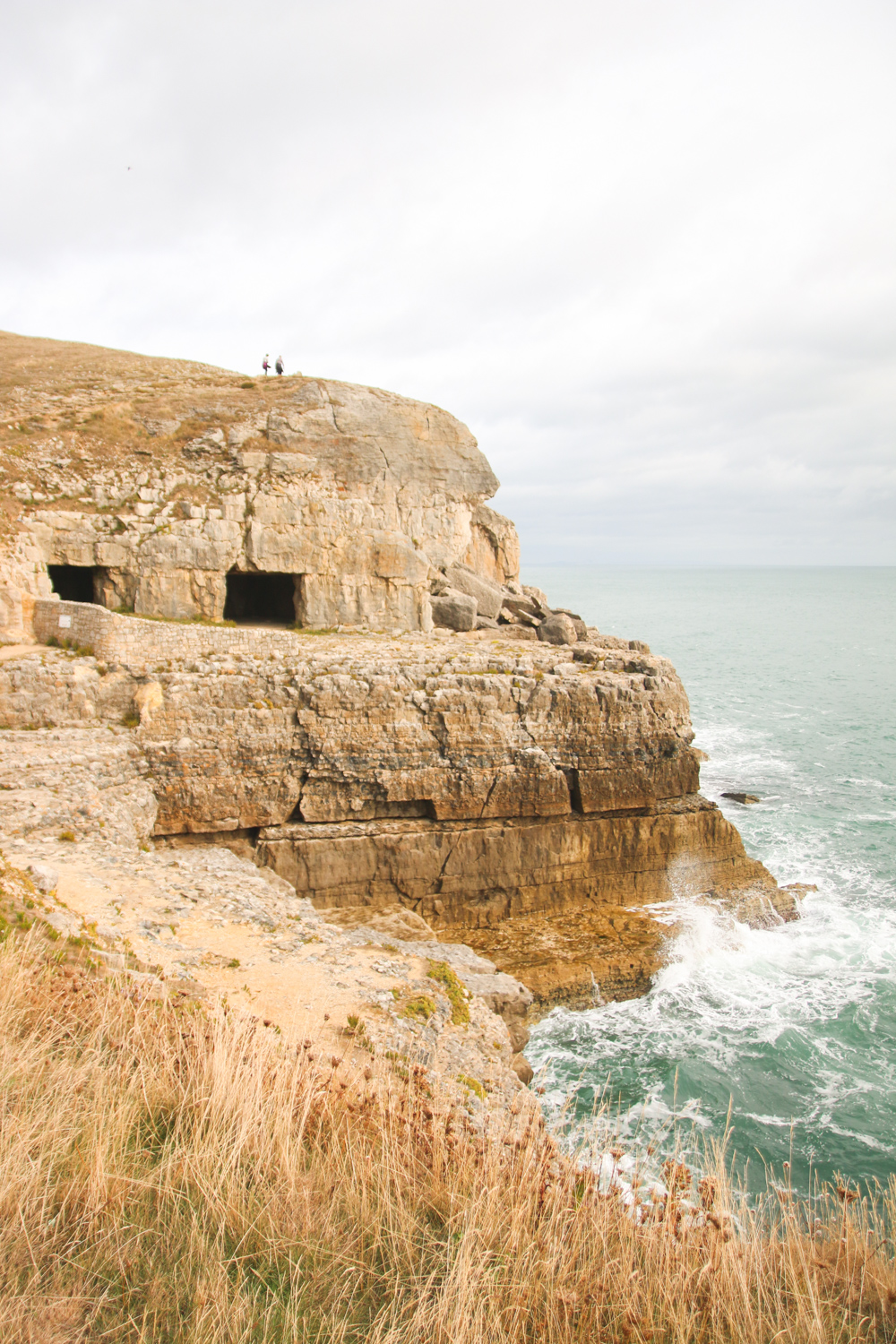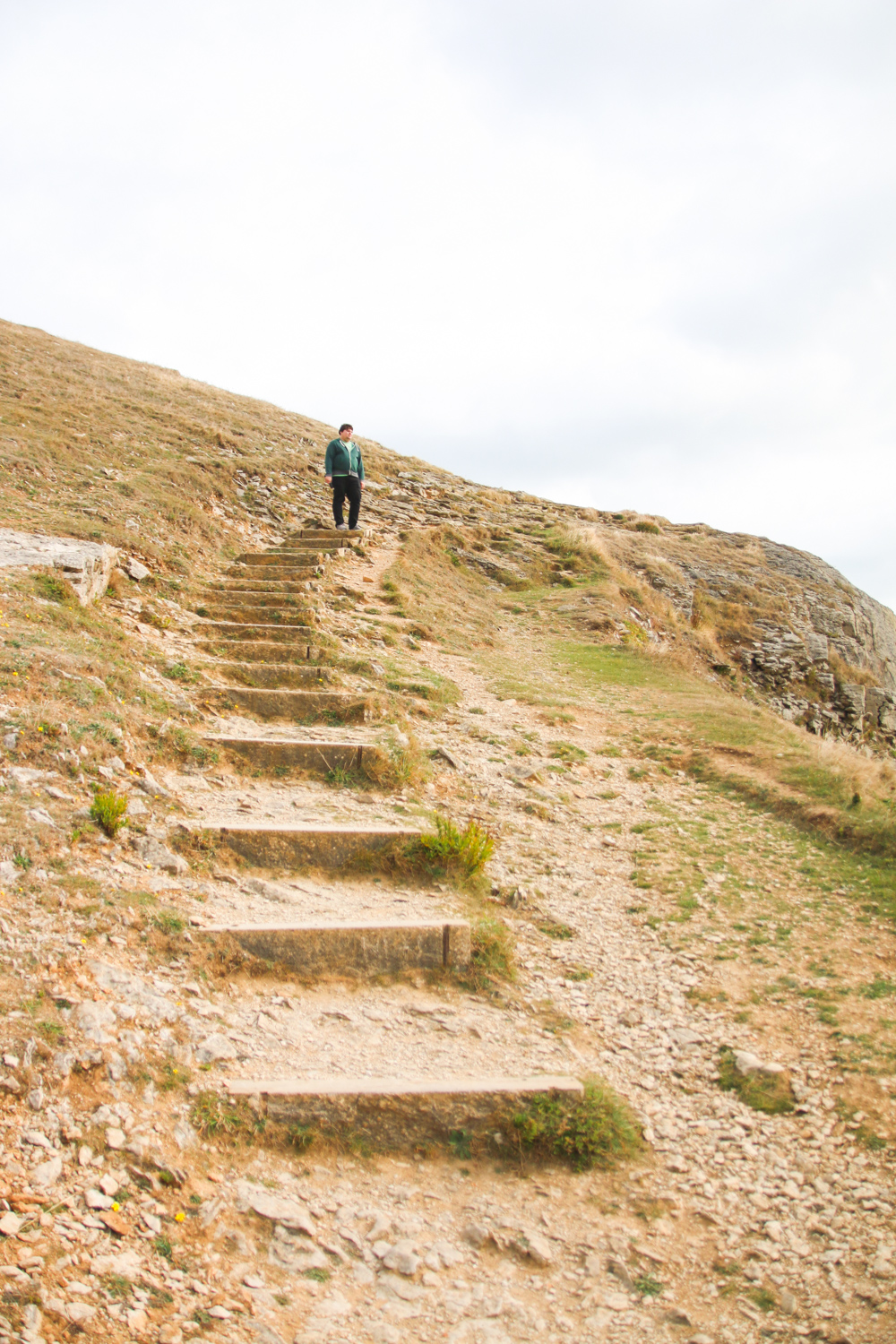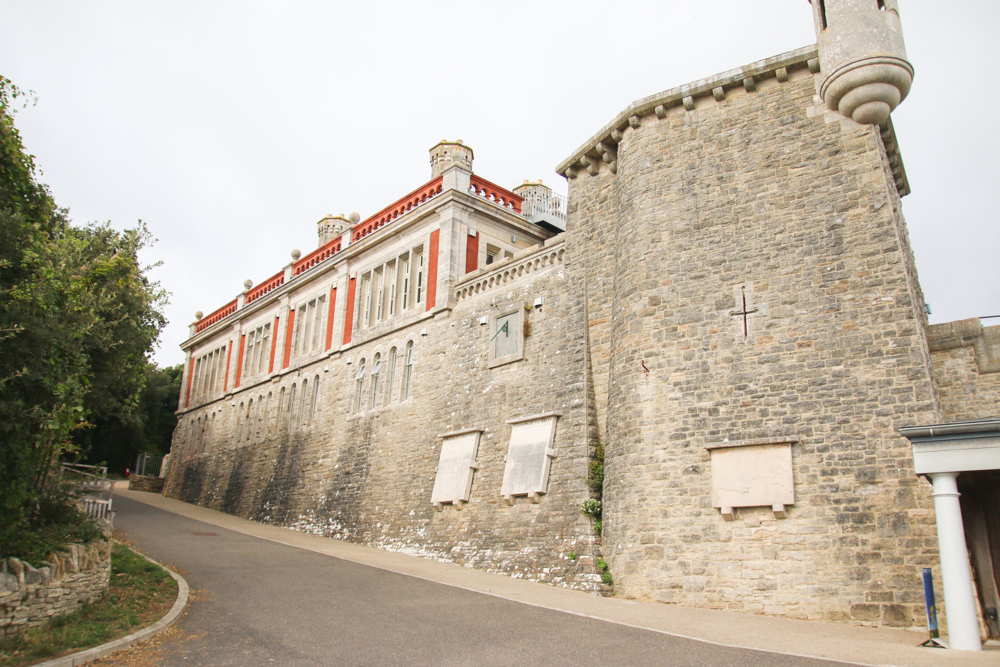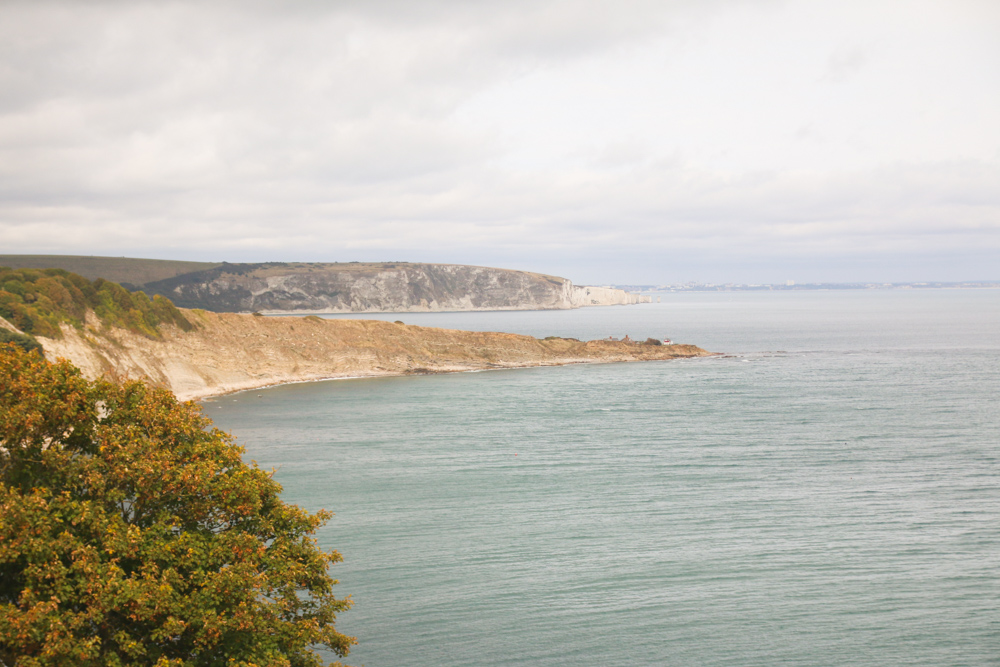 Anvil Point Lighthouse
Shane knows how much I love my lighthouses, so he found us one just 20 minutes from Studland – Anvil Point Lighthouse. This is probably one of the weirder lighthouses that we've gone to, because it's in the middle of a country park! We weren't sure we were heading to the right place, but we found it eventually. The walk was really nice down to the lighthouse, but sadly, once you get closer to it you can't really see it because it's a really low lighthouse (rather than a high tower). It's also converted into holiday cottages, so it was all gated off for privacy.
We took the circular walk from the car park, around the lighthouse, to the caves (which are all gated and bricked off for safety now) and then back up to a castle and then to the van again. It was a really nice walk actually, and it would have been nice to be able to do a bit more of it, but I had a bad migraine starting so we had to head back to the van for me to take a quick nap (the pro's of travelling in a van, eh? haha).
We had some time to kill before meeting up with Tara from Face the Fun for dinner at Ojo Rojo in Bournemouth that evening, so we headed over to Sandbanks to just chill by the beach for a bit. By the time we got there, my migraine was so bad that I just had to sleep, so Shane spent a few hours catching up on work. It was so nice, and we'd love to go back to actually explore sandbanks haha!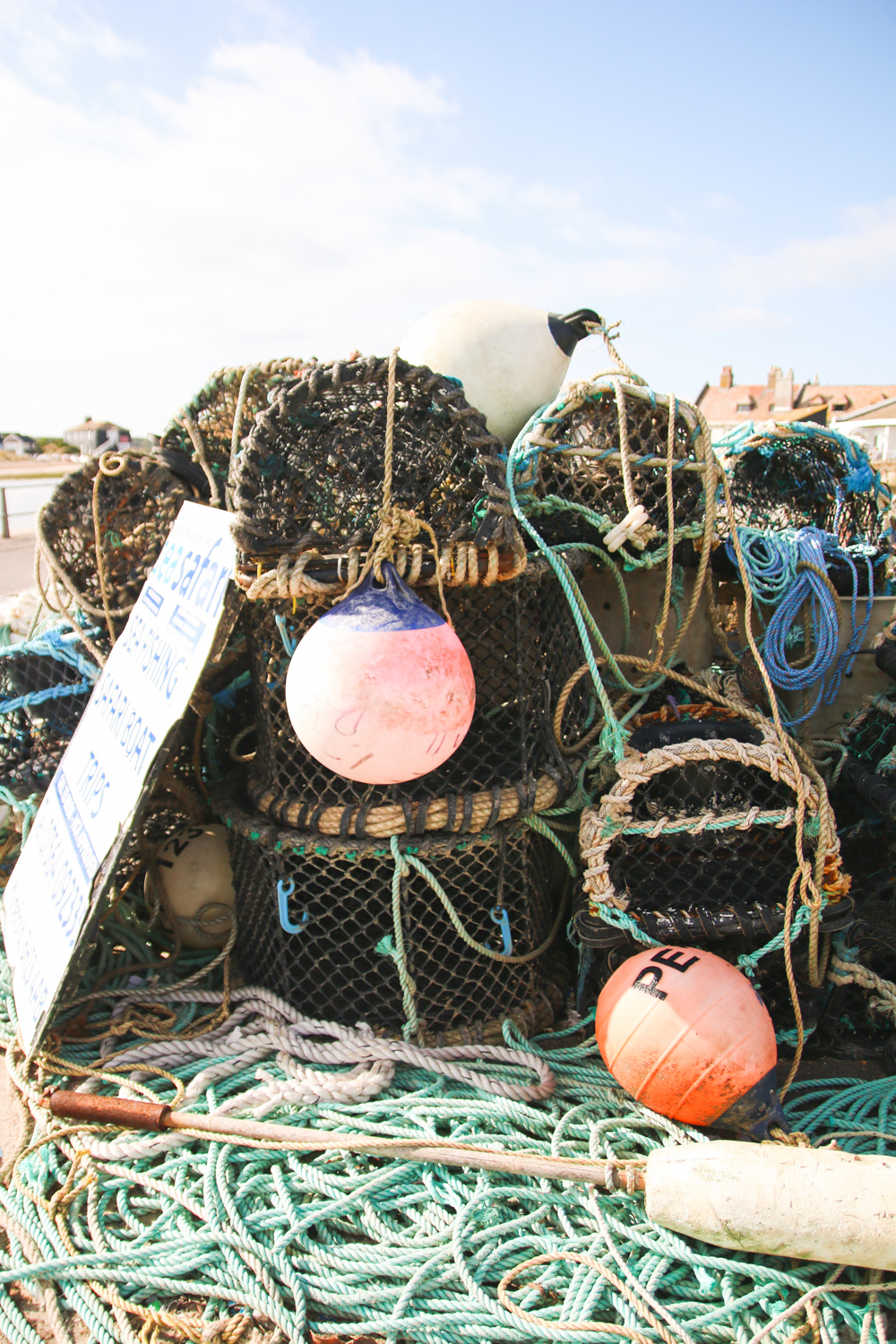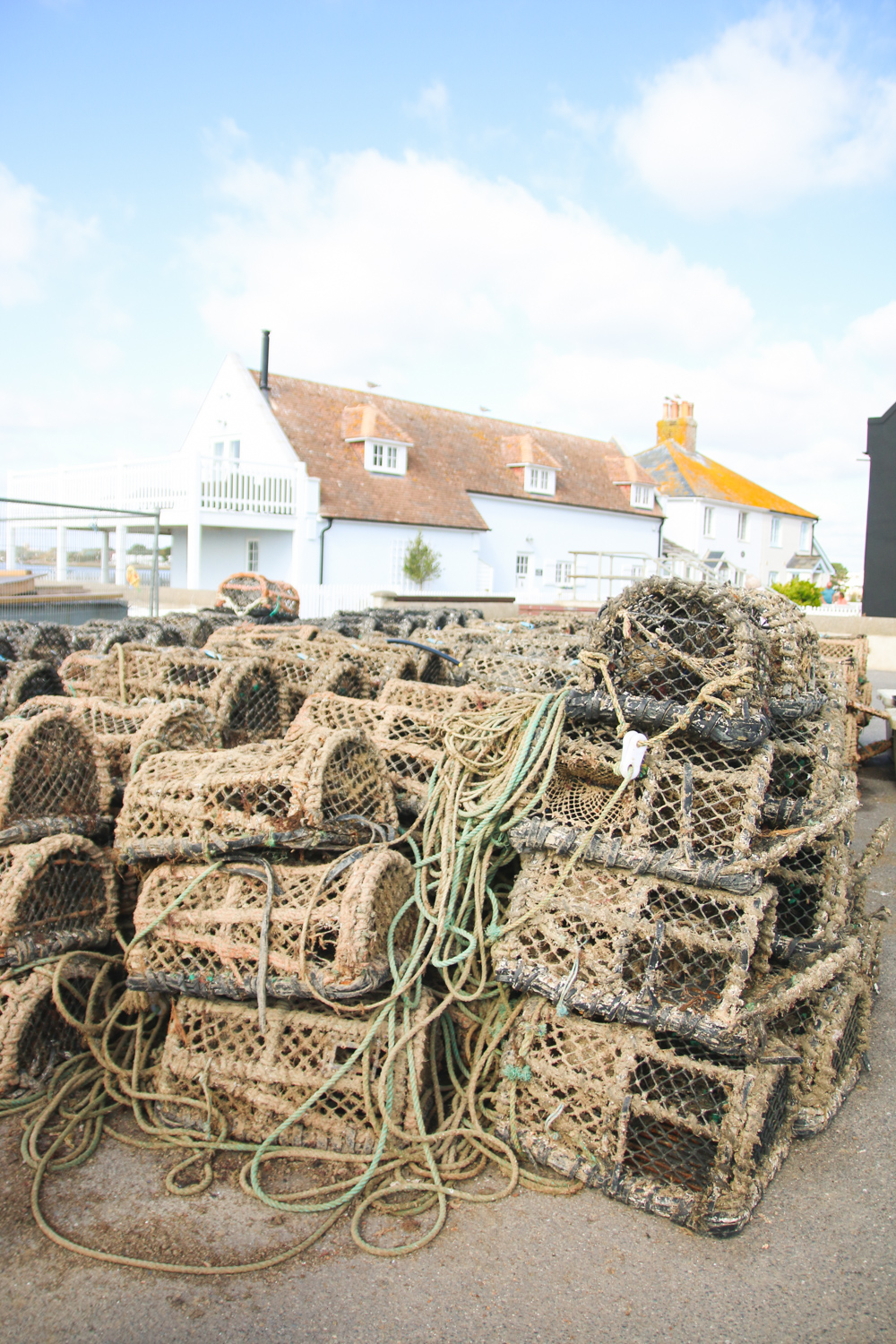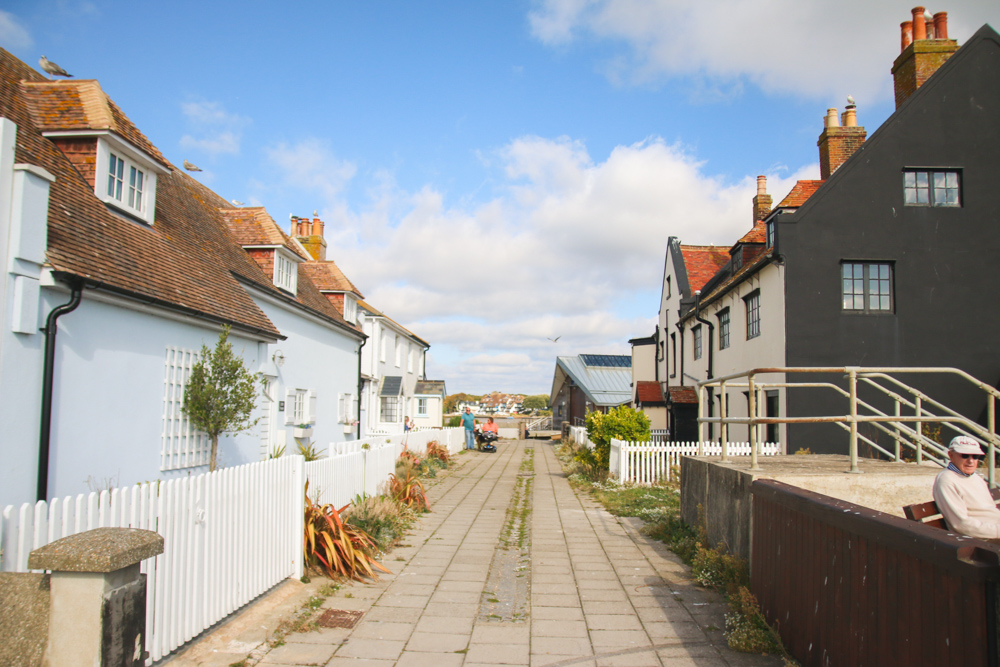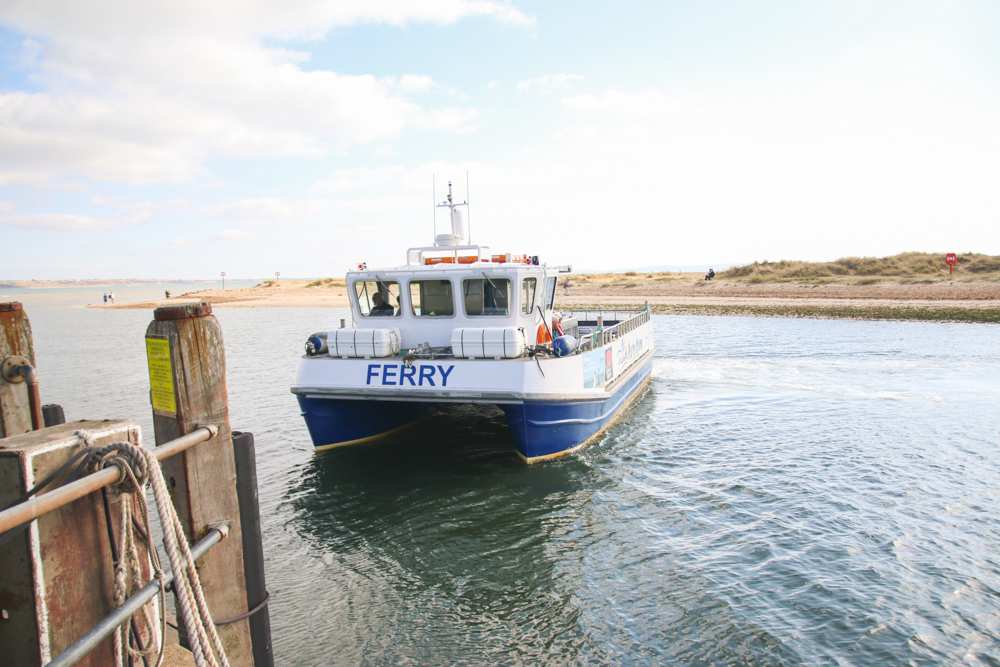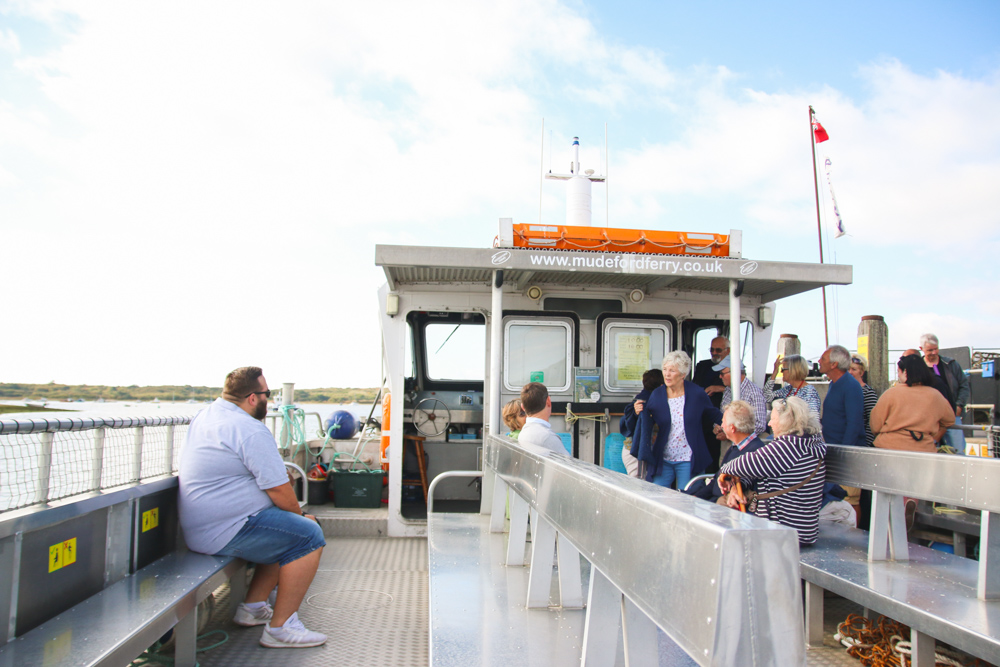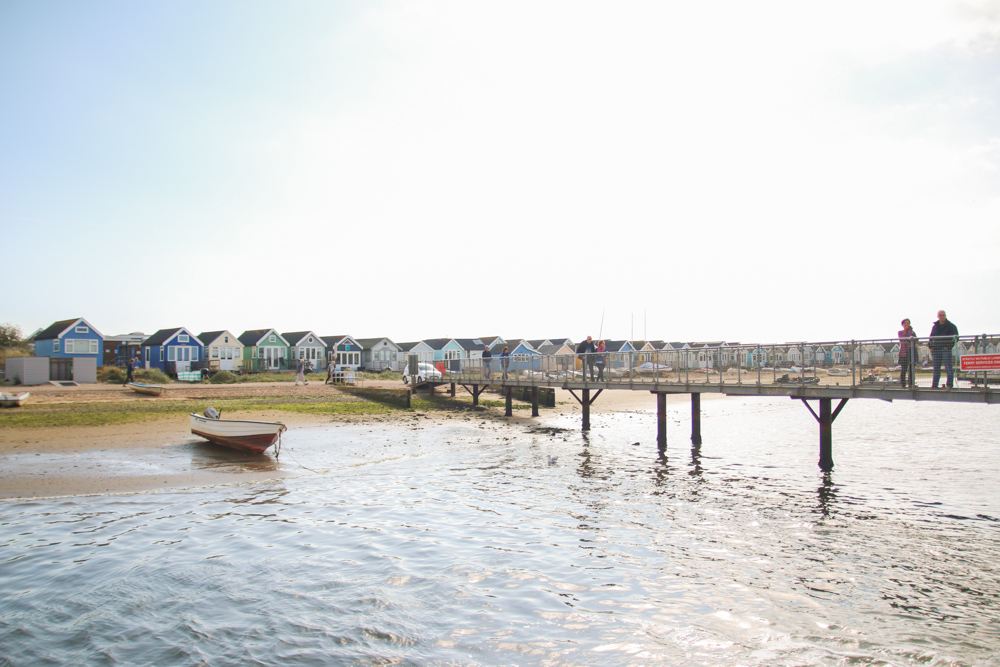 Mudeford Beach
The next morning, we couldn't bear to just head straight back home, so we stopped off at Mudeford Beach on the way for a couple hours. It was SO nice, and the lovely weather we'd had a couple days before had returned. We parked up at Mudeford Quay and got the ferry over to the sandbank where the beach and lovely beach huts are. The ferry is £1.50pp per journey, so £3 each for a return journey, and it literally takes 5-10 minutes.
There's two ways to get to the sandbank beach – you can either park at Mudeford Quay and hop on the ferry, or you can park the other side of the bay at Hengistbury Head and either walk or catch the little shuttle train down to the beach area.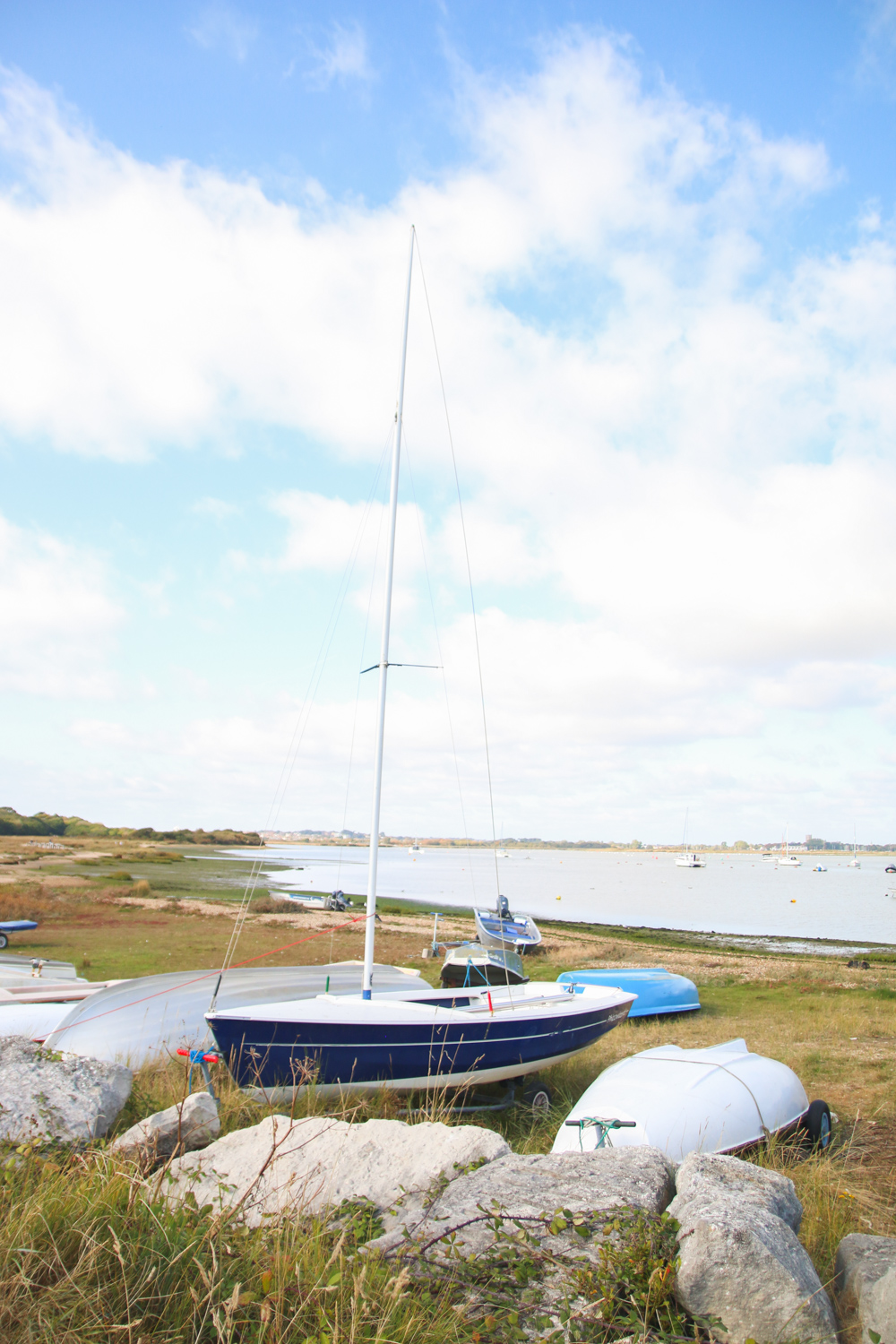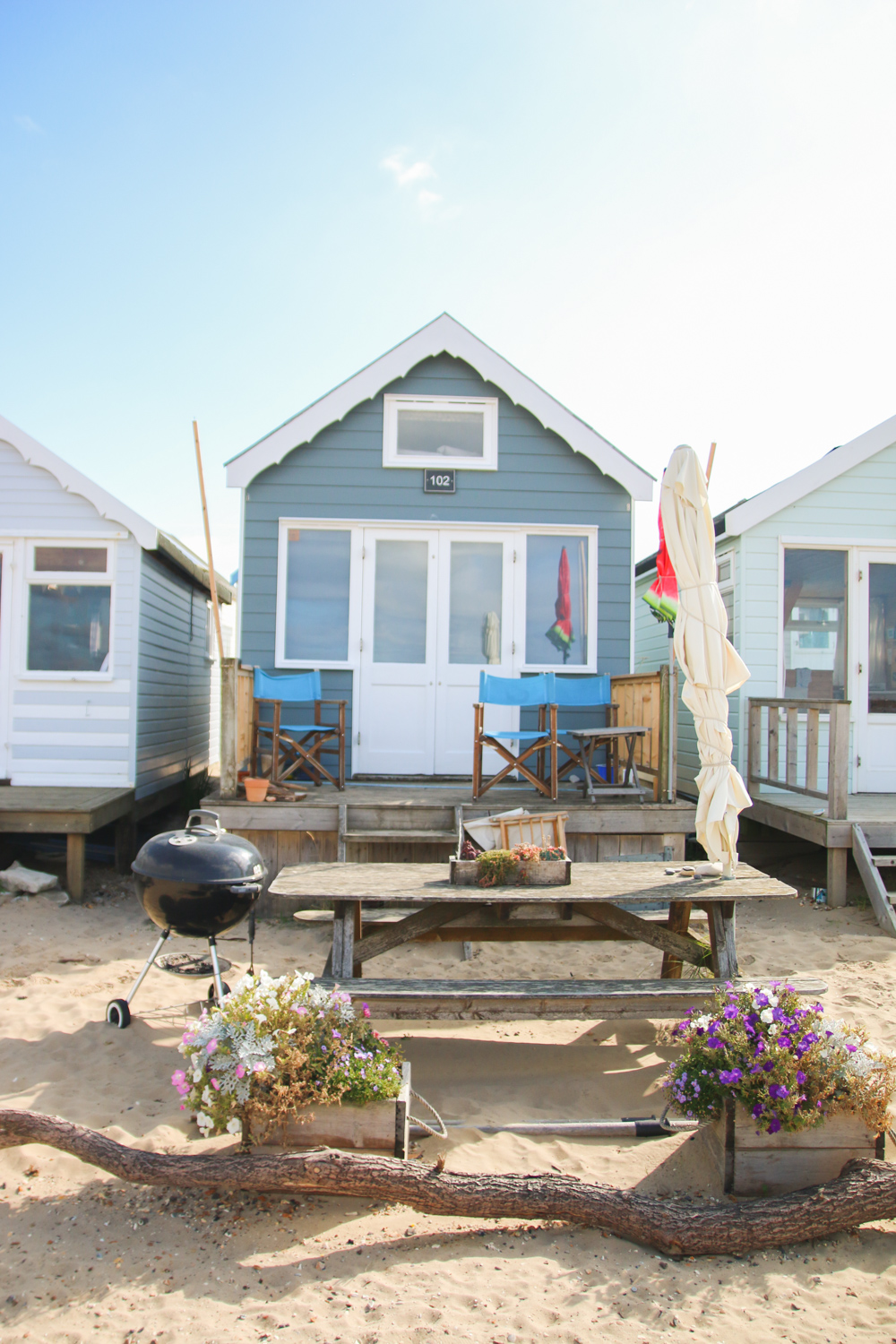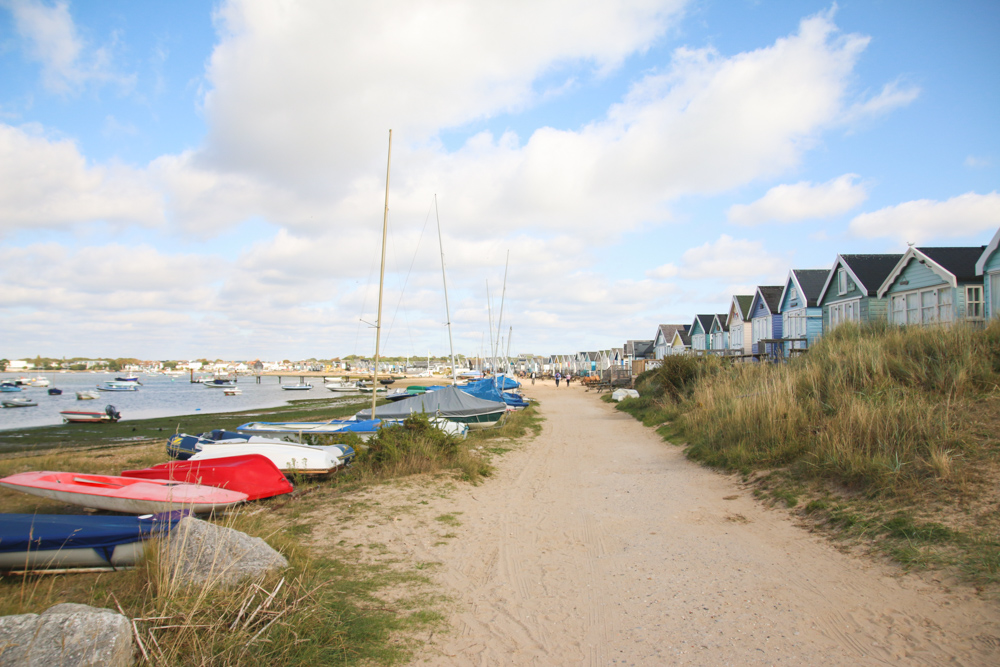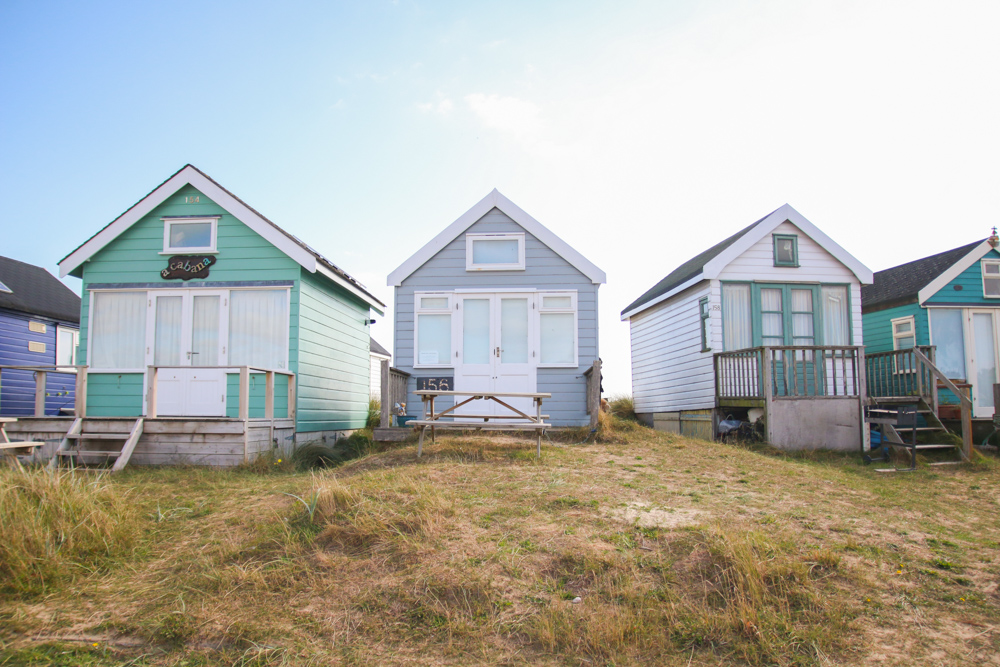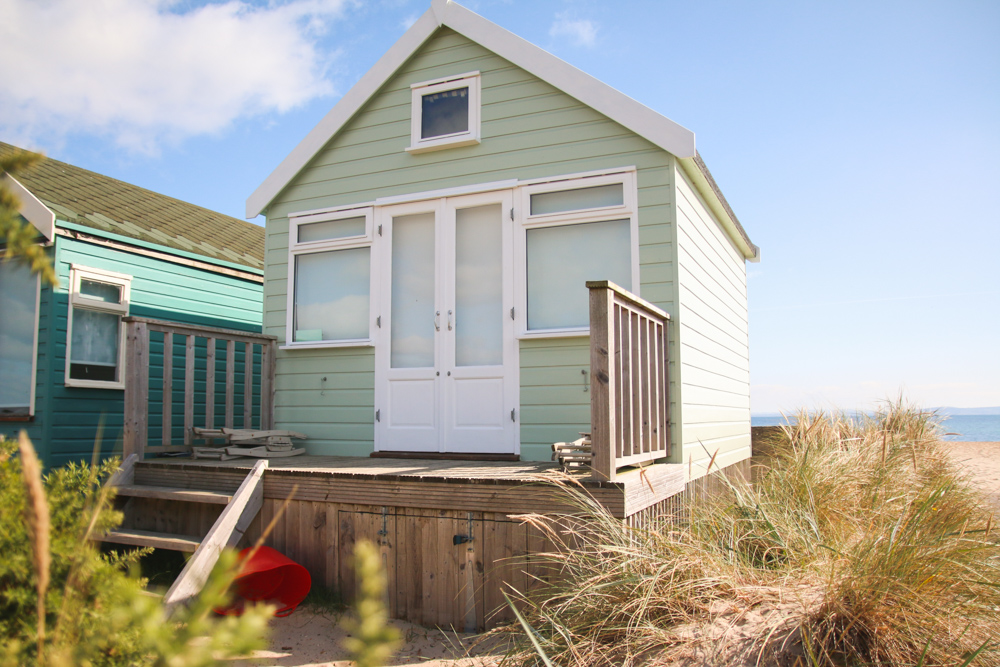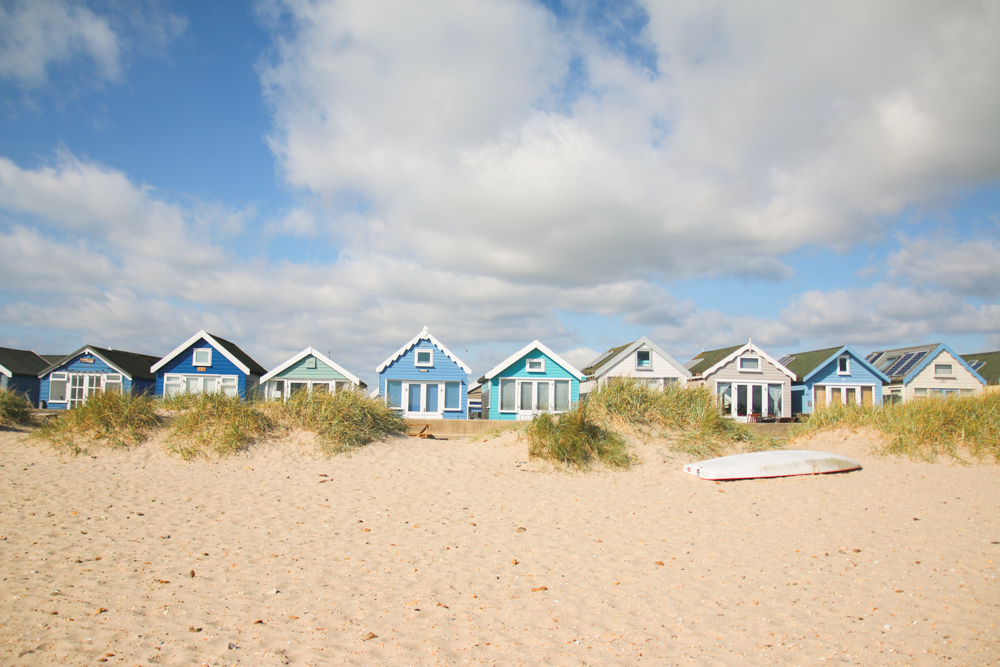 On one side of the sandbank is the quay with all the fishing boats and you can see the mainland, and on the other side is the beach. We took a little walk all the way down to the path where you meet up with the train to the other car park, then cut through to the beach side and walked along the coast. You can actually see the needles in the Isle of Wight in the distance!
How cute are the beach huts?! They're not like any other beach hurs we've seen before and I was in love with them. They're like a little house, with a seating area, kitchen and upstairs bedroom too (though not many of them have their own toilets, but there are a few toilet blocks along the sandbank for beach hut owners), because you can actually stay in most of them overnight!
There were a few that had for sale signs up and had their curtains open, so we had a little peek in the windows and one of them was SO nice! We did a quick google and were so shocked at the price of these huts. Most of them sell for around £275k!!! That's the price of a large 4 bed home where I live! We couldn't believe it haha!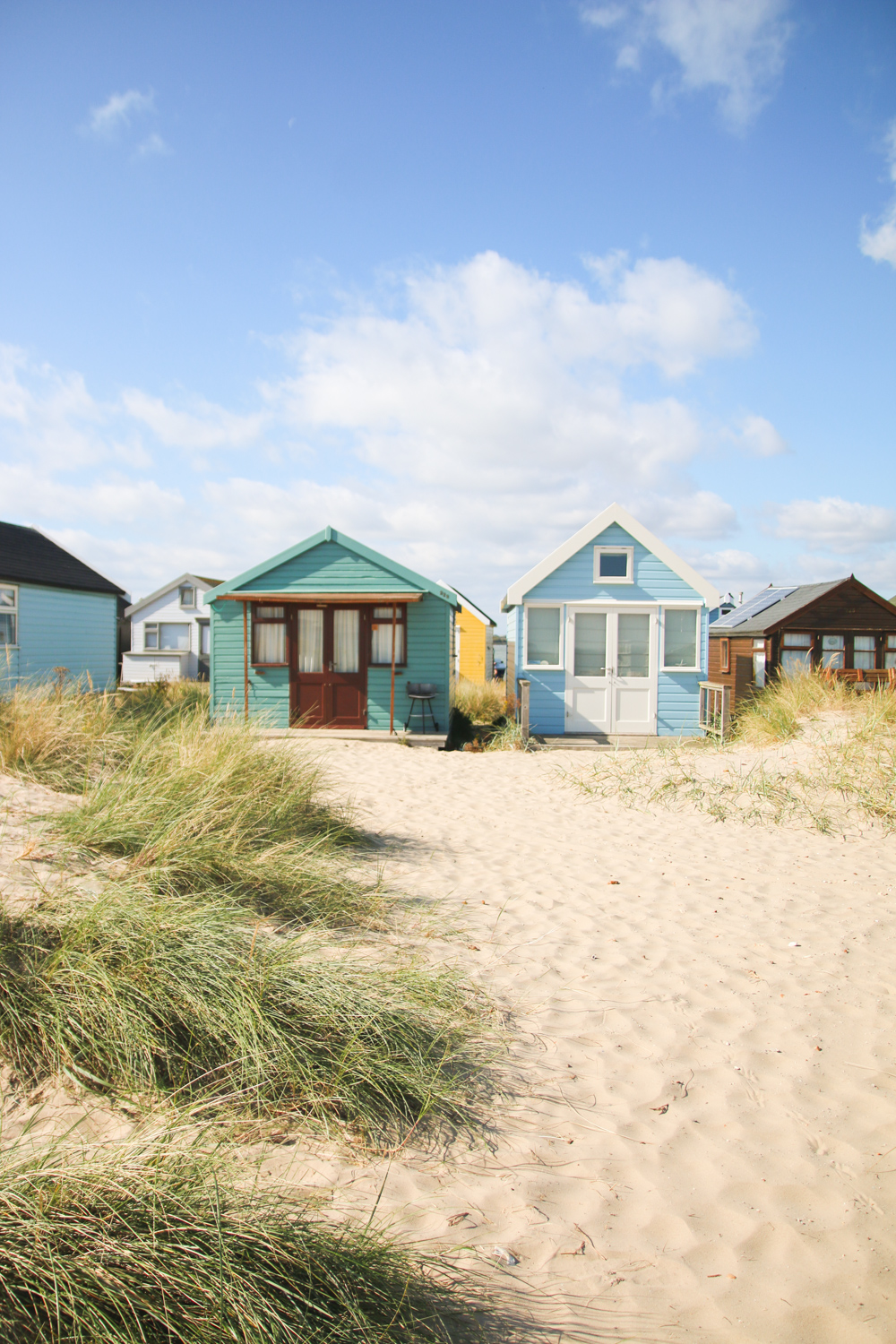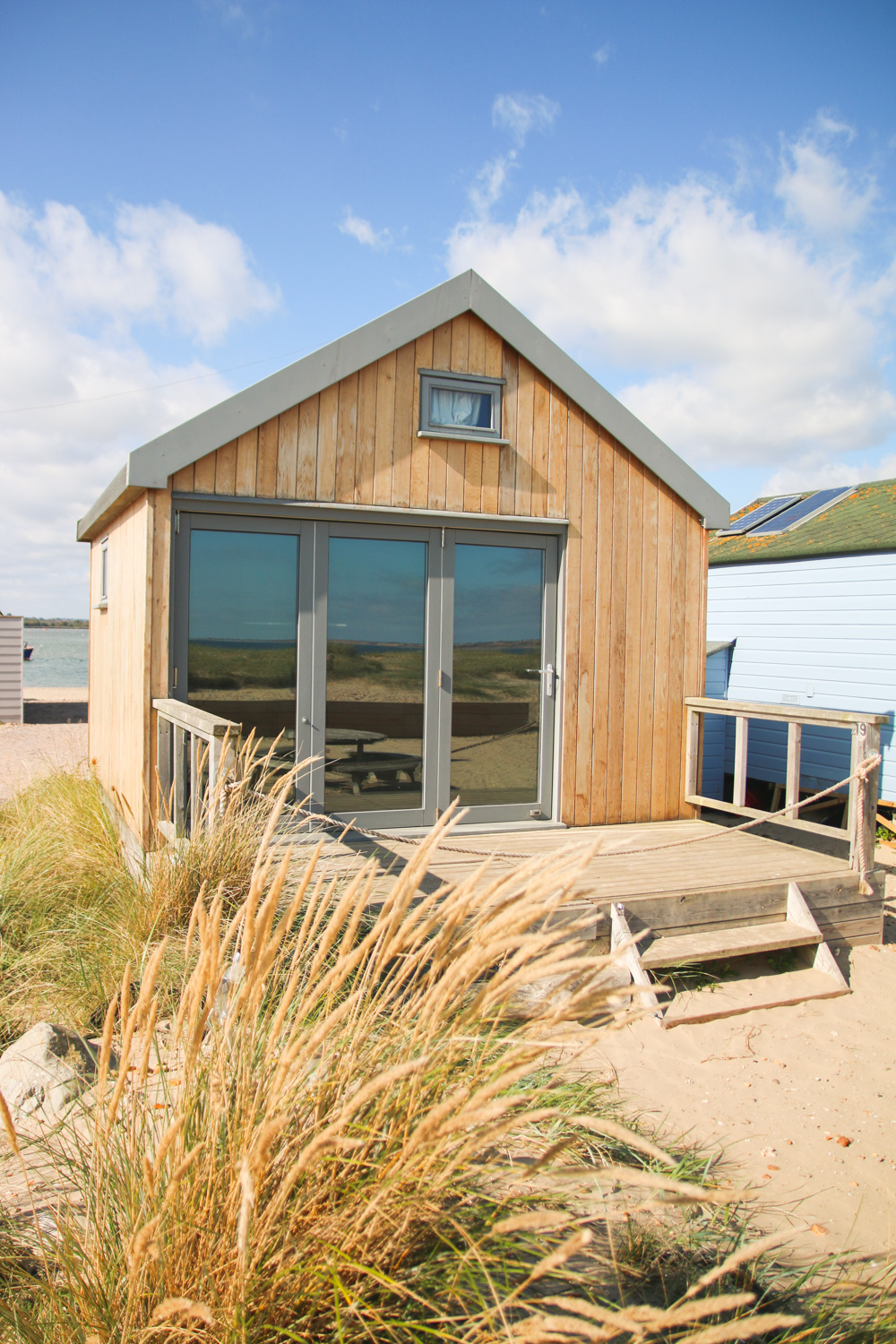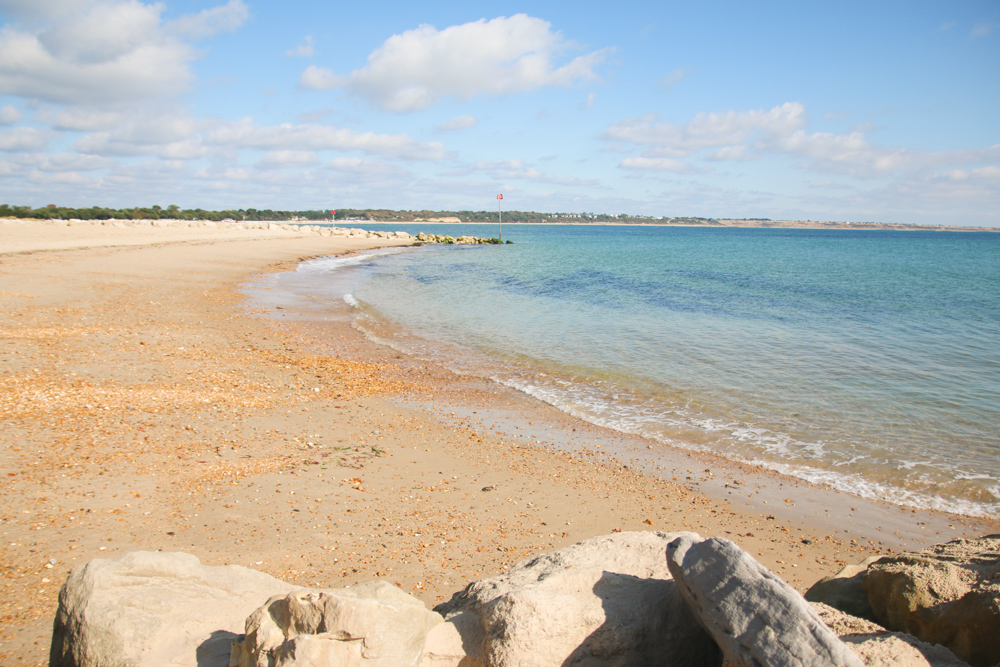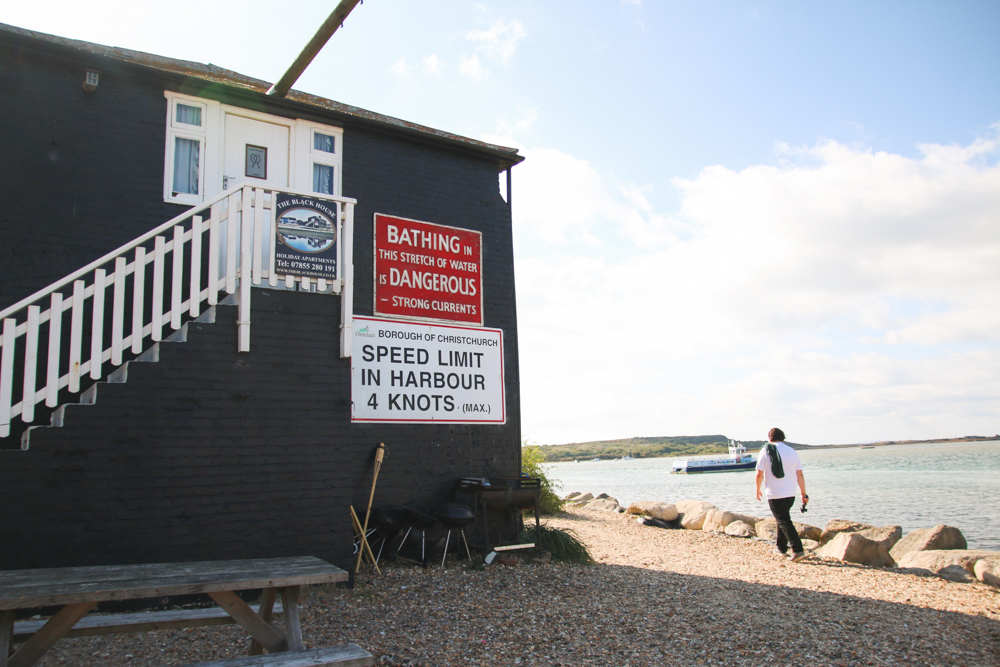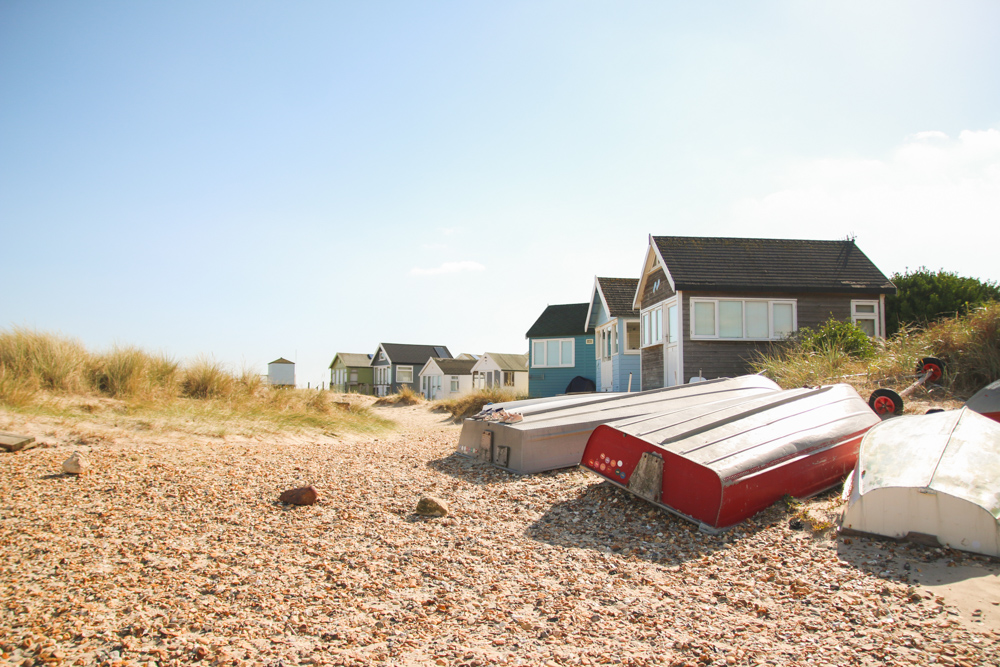 We ended up just finding some rocks to sit on for a while and enjoying the sunshine. It was actually really warm for October so it was nice to just chill with the sound of the waves crashing against the shore. The water was so clean and clear too, and I can imagine it'd be lovely in the summer for a dip! We walked the full length of the sandbank right to the end near the quay where it turned into a more desolate looking place.
I think there's some holiday cottages at the end too, which would be fun to rent out for a few nights. I just love being by the beach, no matter what time of the year. It's my happy place for sure!
And then we headed home after a lovely 3 days exploring Dorset. I always love visiting Dorset – it's probably one of my favourite areas of the UK to explore, because everytime we go back (which is a lot), there's always something else to explore and love. It's such a beautiful part of England. Have you been to Dorset? Is it on your bucket list?
You can read more of my Dorset posts here!
Follow
Save