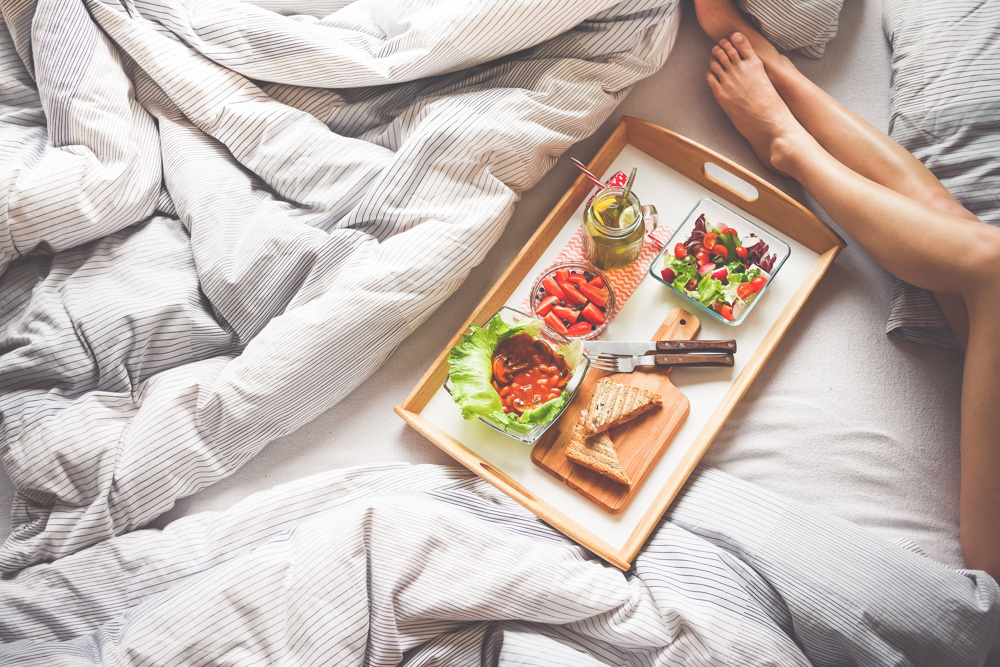 Airbnb vs Hotels
We were talking with our friends over the weekend about our upcoming trips to Lisbon – we're heading there next week, while they'll be visiting in May, when we started talking about accomodation.
Shane and I absolutely love using Airbnb, while they completely refuse to use it, no matter how many times we suggest them taking a look. It's not the first conversation that we've had with people about being unsure to use airbnb, so I thought I'd do a little post about it and see what everyone else's opinions are about using airbnb vs hotels.
Everytime we've used airbnb we've always booked an 'entire place' – basically we have a whole house/apartment to use for ourselves (except for our trip to Marrakech where we stayed in a Riad) . We don't have to share with the hosts or other guests or worry about sharing a bathroom with anyone. It's entirely ours for the trip. Although you can book a room or a shared place, that's just not how we like to travel and feel more comfortable with our own place.
All of the places we've booked have been second homes or used entirely for holiday rentals. In Annecy, the owners lived the other side of town (and I think they also let out a room in their place). In Dubrovnik, the owners lived below our apartment with their mum below them and let out the top floor as two separate studio apartments – we all had our own entrances).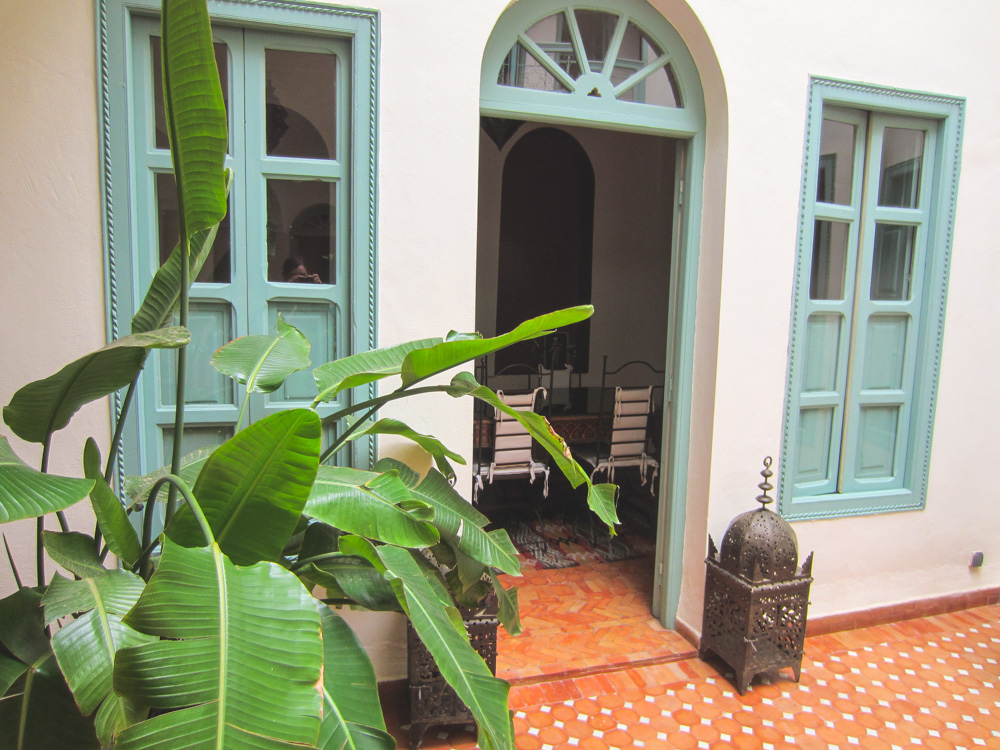 Pros and Cons
Price
Most of the time airbnb can be so much cheaper to use. I always do a quick search for hotels first then compare prices for airbnb just to make sure it's definitely cheaper but we save on average about 50% by using airbnbs for our trips in comparison to staying in hotels.
As with hotels, the more luxury you want the more expensive the accomodation. You can book anything from a room in someones home, to a luxury mansion with a pool on the outskirts of a city or a penthouse if that's your thing. The same goes for hotels. There's everything to suit everyone's budgets.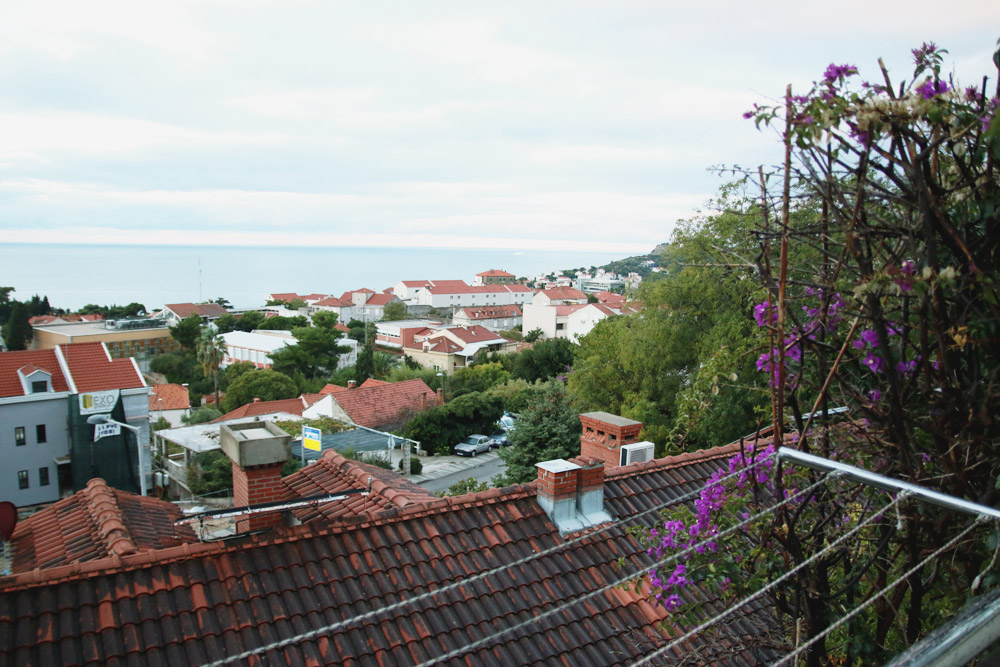 Location
Hotels are usually located in or around the main tourist areas or central business districts for best access to all the sights. Like hotels, airbnbs can range from right in the centre of the tourist areas to the countryside miles away from anyone else – it all depends on what you're after.
The thing I love most about booking airbnb's is the location. We tend to book places that are about a 10 minute walk to the main areas which is so nice to get out of the hustle and bustle of the places we're visiting. In Annecy, we were a 10 minute walk to old town and a 20 minute walk to the lake. It let us see so much more of Annecy than just the old town and we loved the neighbourhood we stayed in. It was quiet at night and we could chill outside in our own little garden in the evenings.
Check-in / Check-Out
This is the thing that I find the hardest about renting airbnbs. Hotels usually have a 24hr reception/check in desk meaning you can arrive at pretty much any time of the day/night and be checked into your room without a worry. With airbnb's you have to arrange with the host beforehand what time you'll be arriving and make sure they're available to hand over the keys or have someone let you in.
I always choose somewhere with flexible check in times, though I have found a few that have stated specific times to check in and if you required a different time then there would be a charge.
Bags are another issue. If you arrive early or leave late, airbnb's don't tend to have anywhere to store bags if you're waiting for a flight. In Annecy, we had to carry our bags around for 2 hours before we caught our train – and they were so heavy that we ended up just sitting on a bench until it was time to head to the station. Bigger tourist areas tend to have a luggage storage area you can use in places like train stations – but for small towns or cities you're on your own.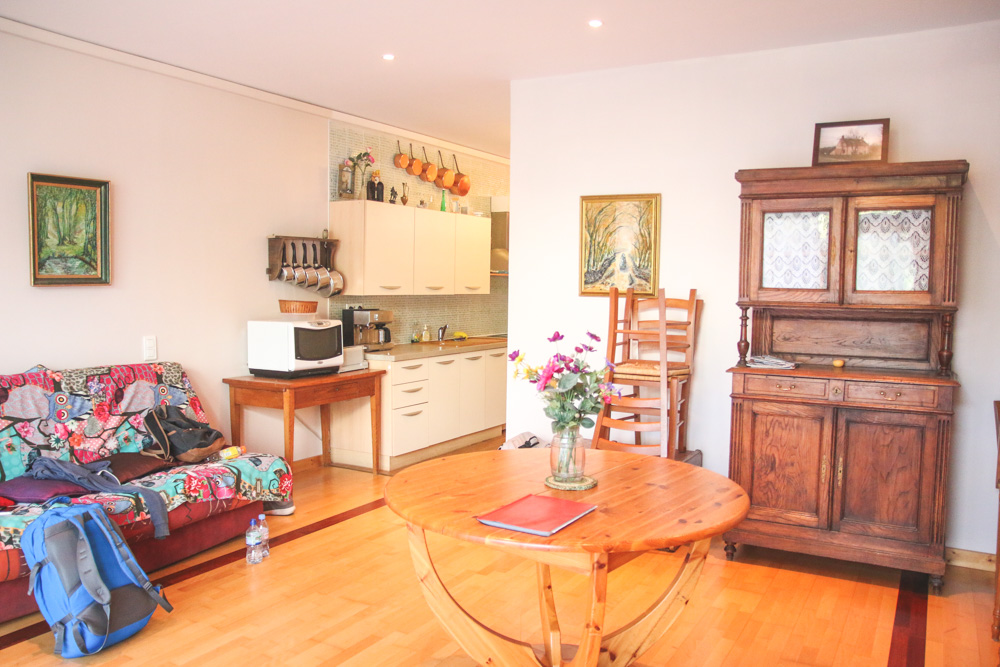 Personal Touch
Although hotel concierge can be a great thing if you want someone to call you a taxi or take your bags to your room, we've always had the most amazing hosts who know their city so well and can provide you with that personal touch you don't get at a hotel.
In Marrakech, we were there when they had a big rainstorm so everywhere was shut. The hosts (who lived in the Riad) spent the morning baking, while we chilled in our room and later came up with some cookies for us after we'd popped out for some lunch. If you book an entire place, you get your own kitchen too which can save money on eating out – especially if they leave previous guests foods like pasta and oil etc.
Most hosts will recommend the best places to eat or the best things to see that brochures and leaflets in a hotel might not tell you. Some of the places we've stayed even made personal maps for the best way to get around the towns instead of the tourist maps.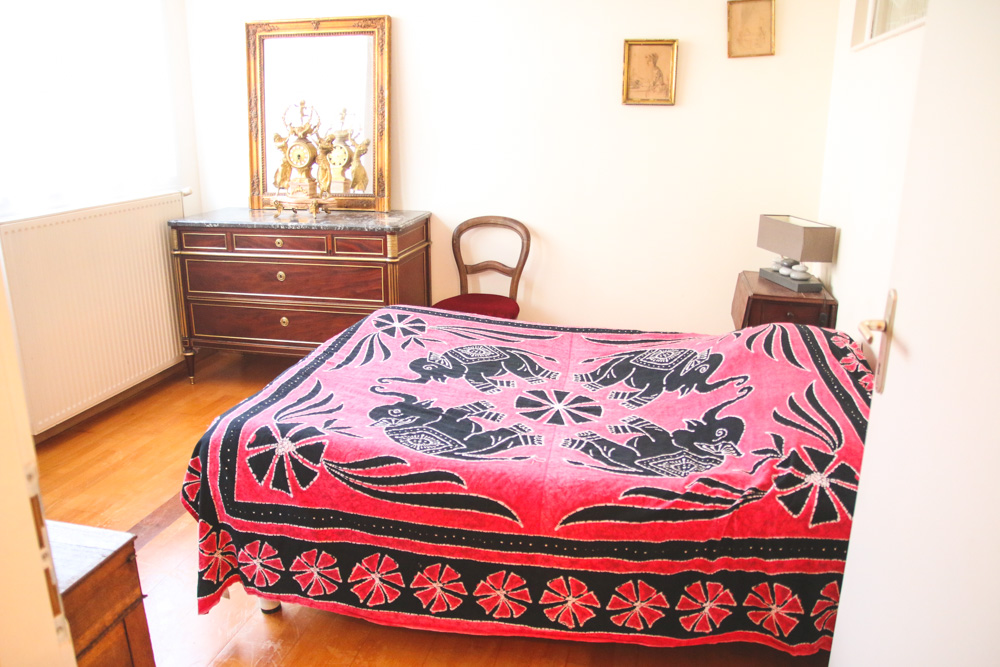 Safety
The thing that I find that worries most people about booking through Airbnb is the idea of staying in someone else's home or turning up and finding they've been conned and not having somewhere to stay. With a hotel, you know it's there and you're pretty much guaranteed a place to stay (unless they mess your booking up somehow).
You rely entirely on your host when you book with airbnb and if they don't turn up to let you in then you could be without accomodation for the night. Airbnb have a great support team that you can contact if you arrive at your accomodation and can't get in. They'll then contact the host and if they can't get through they'll reimburse you for a stay at a hotel (within an allowance). It can be a pain and put a dampener on a trip, but luckily we've never had this happen *fingers crossed*.
I always read the reviews for things that might not be stated in the listing for example one of the places that I was looking at in Lisbon, loads of people stated that if they ran more than 2 kitchen appliances at once the fuse would blow. I immediately took that one off my list! It does take a little more time to go through the reviews and images, but that way you tend to end up with better accomodation.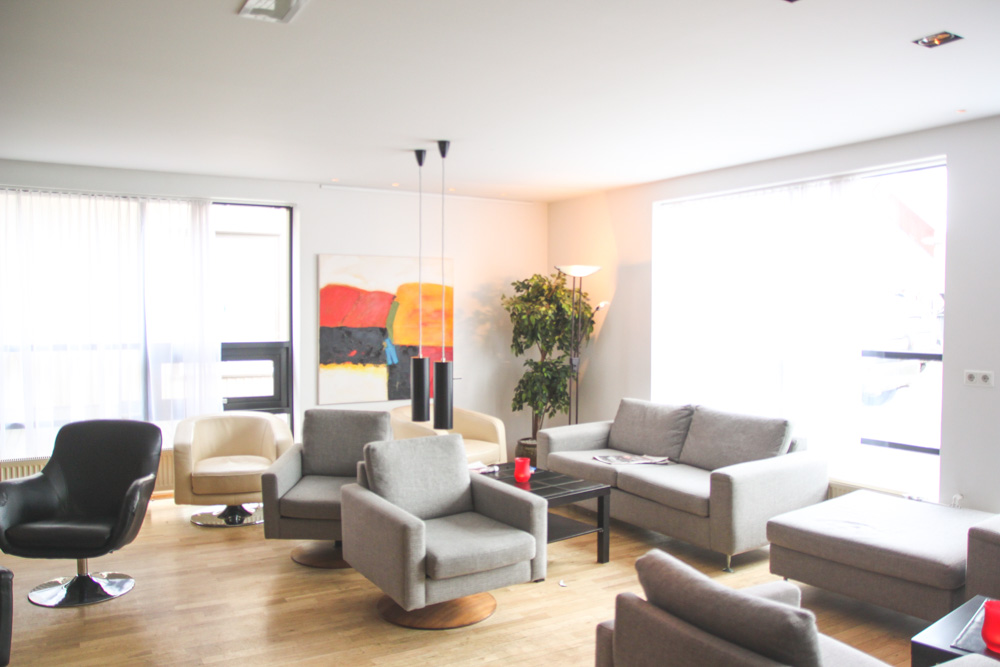 Well I think I'll wrap it up now haha! As you can probably tell, we're definitely pro airbnb in comparison to staying in hotels. I honestly don't think we'll ever stay in another hotel again if we can help it (especially after our last experience in Weymouth).
There are some situations that we will have to stay in a hotel though, such as in Dubai, where we're an unmarried couple or where it's more cost efficient or we just really want to stay in a resort instead of an apartment (I do miss the swimming pools).
What are your thoughts on using airbnb vs hotels? Have you used an airbnb before? What have your experiences been?
You can get £30 off your first trip using this link (and I'll get £15 off my next) if you're not already signed up!
*This isn't a sponsored post at all (I just really love airbnb haha).