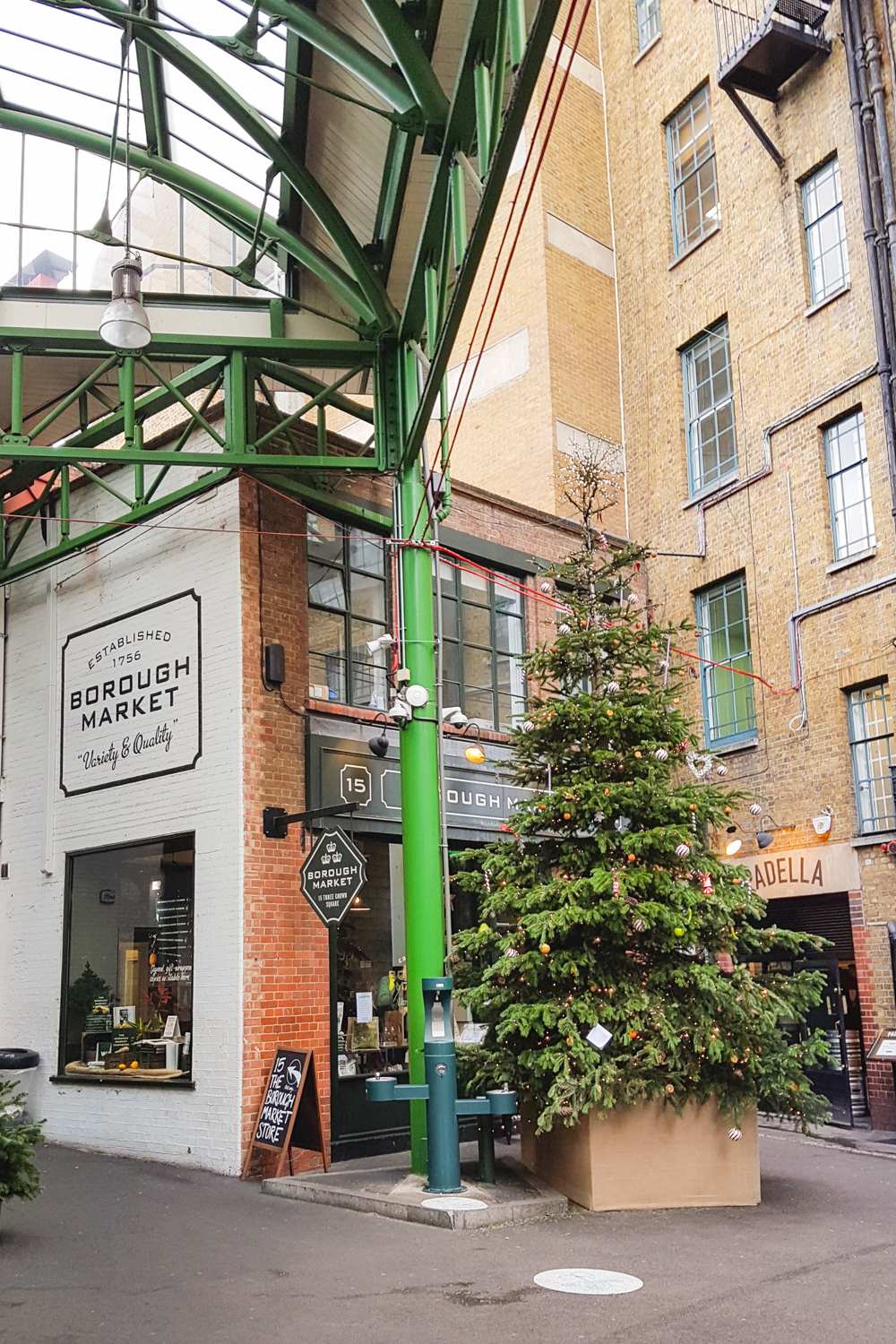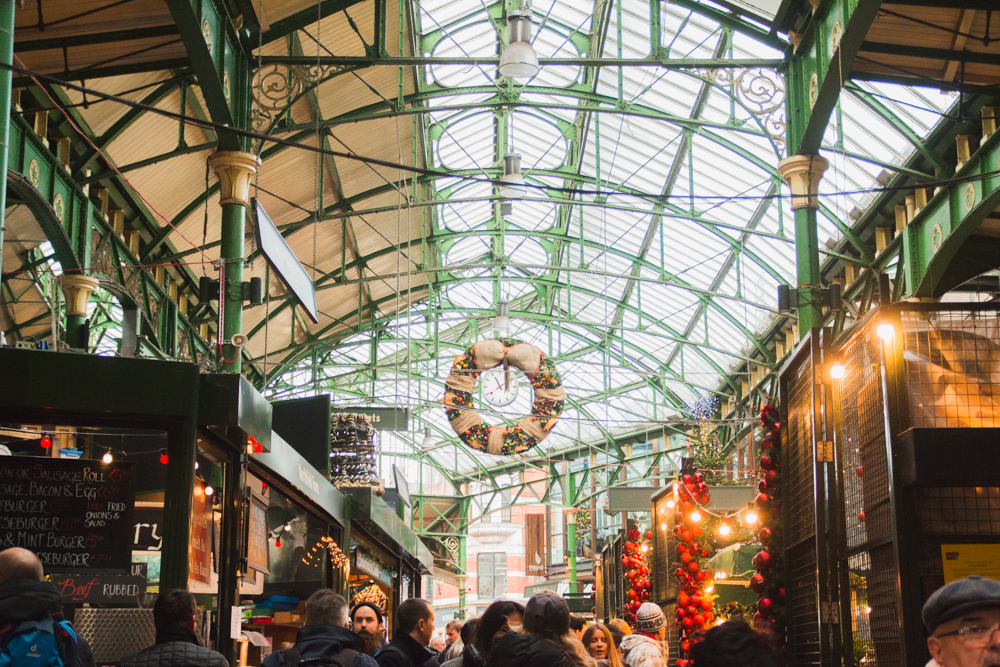 London at Christmas
Last Friday, we headed down to London for the day. My dad had to pop into a few jobs around central London, so he asked if Shane and I wanted to tag along with him and my mum and we could see the sights while he did what he needed to do and then we could head off for the afternoon to Winter Wonderland.
We started off at one of my favourite places in London – Borough Market. And it was looking super festive, with hanging gingerbread men, Christmas wreaths hanging up and all the festive warm drinks. We wandered around the market for a while, and then met back up with my dad for some food.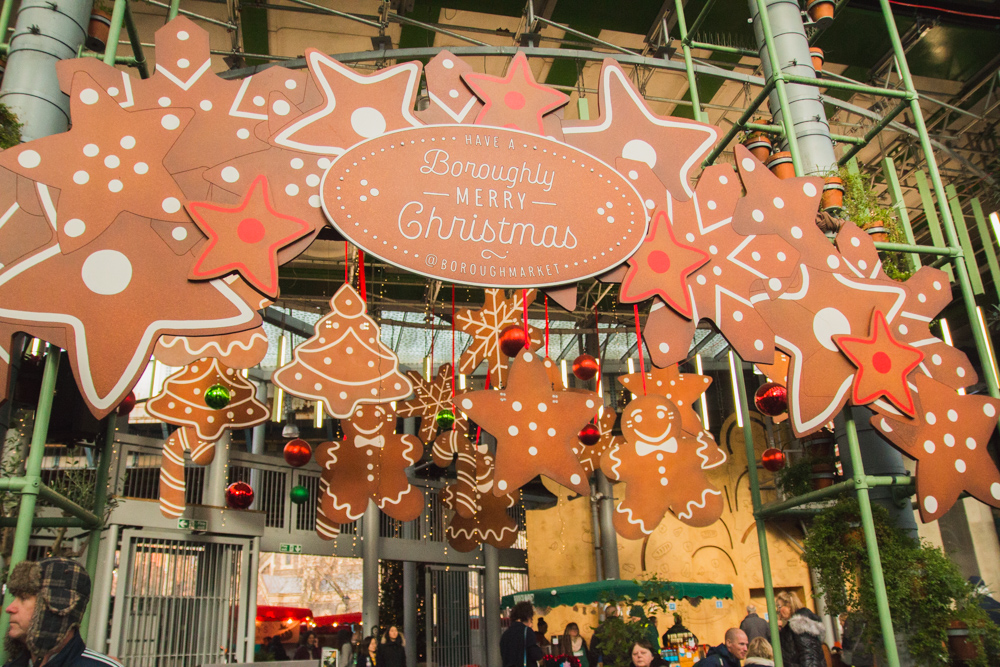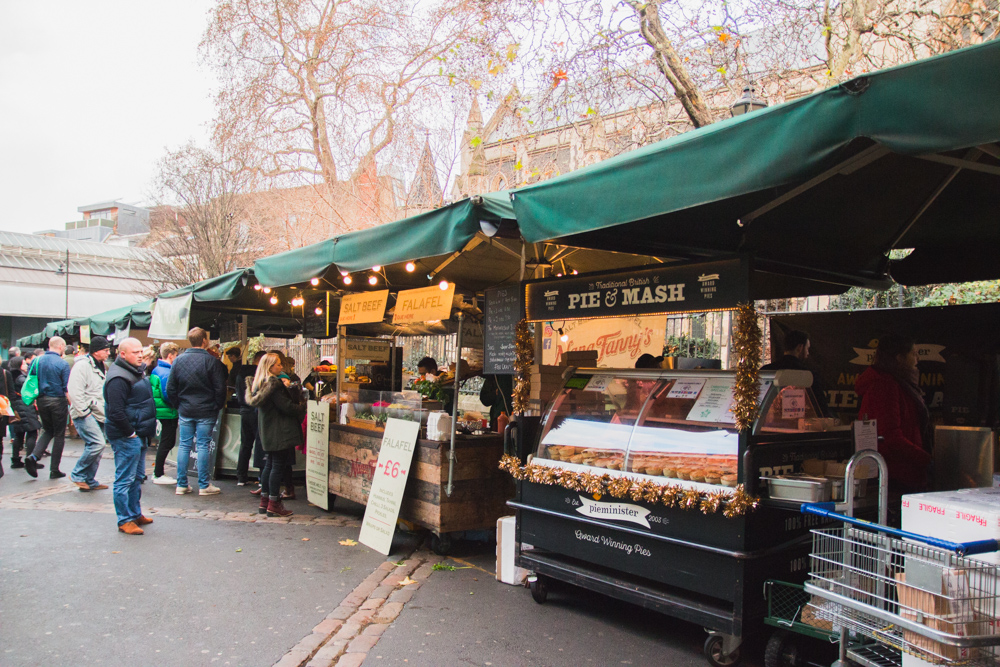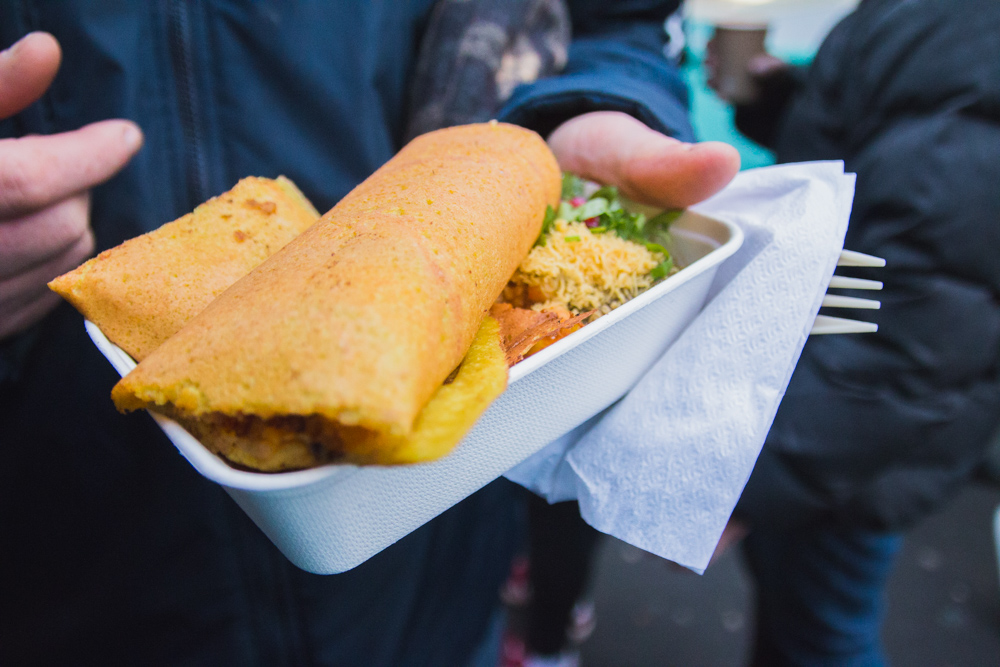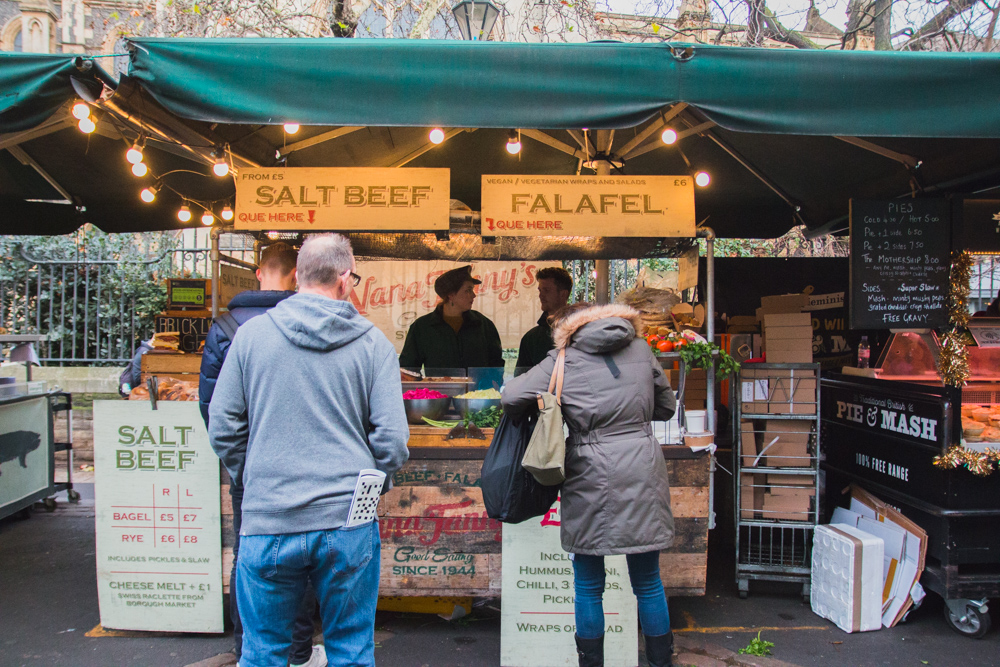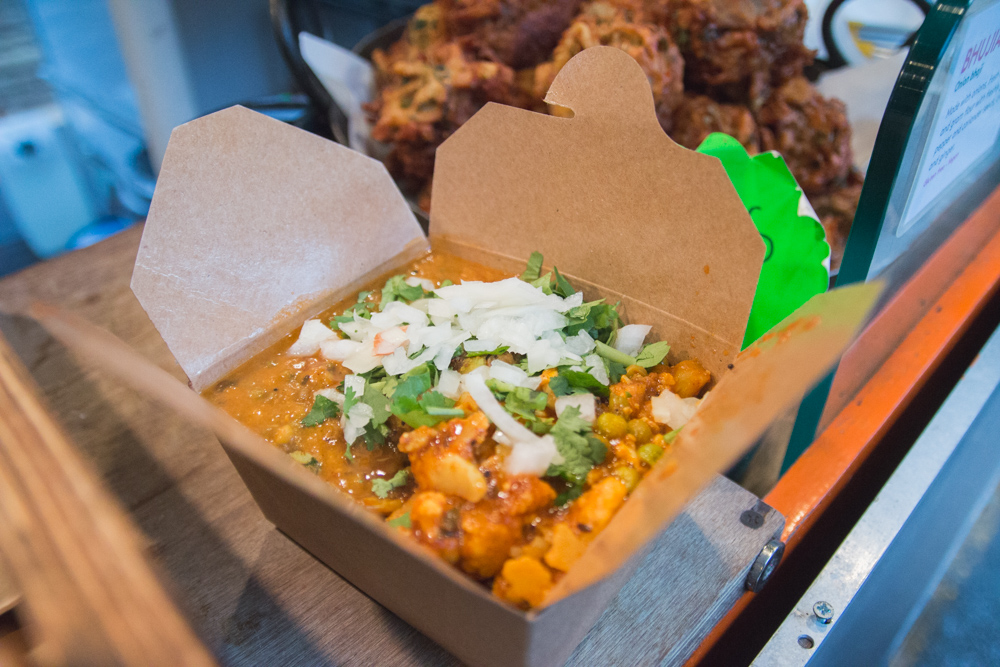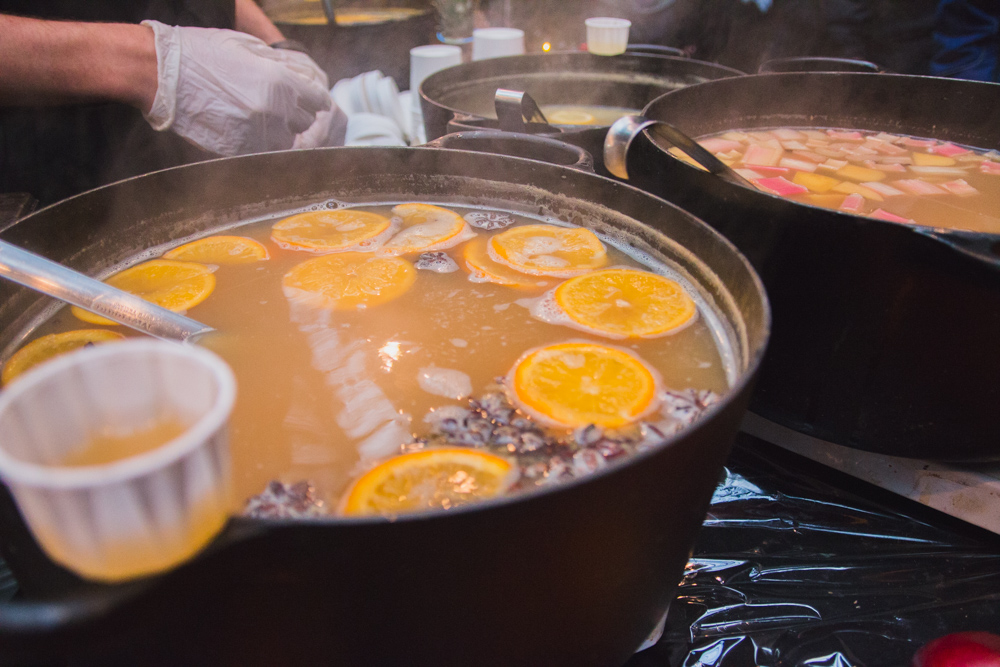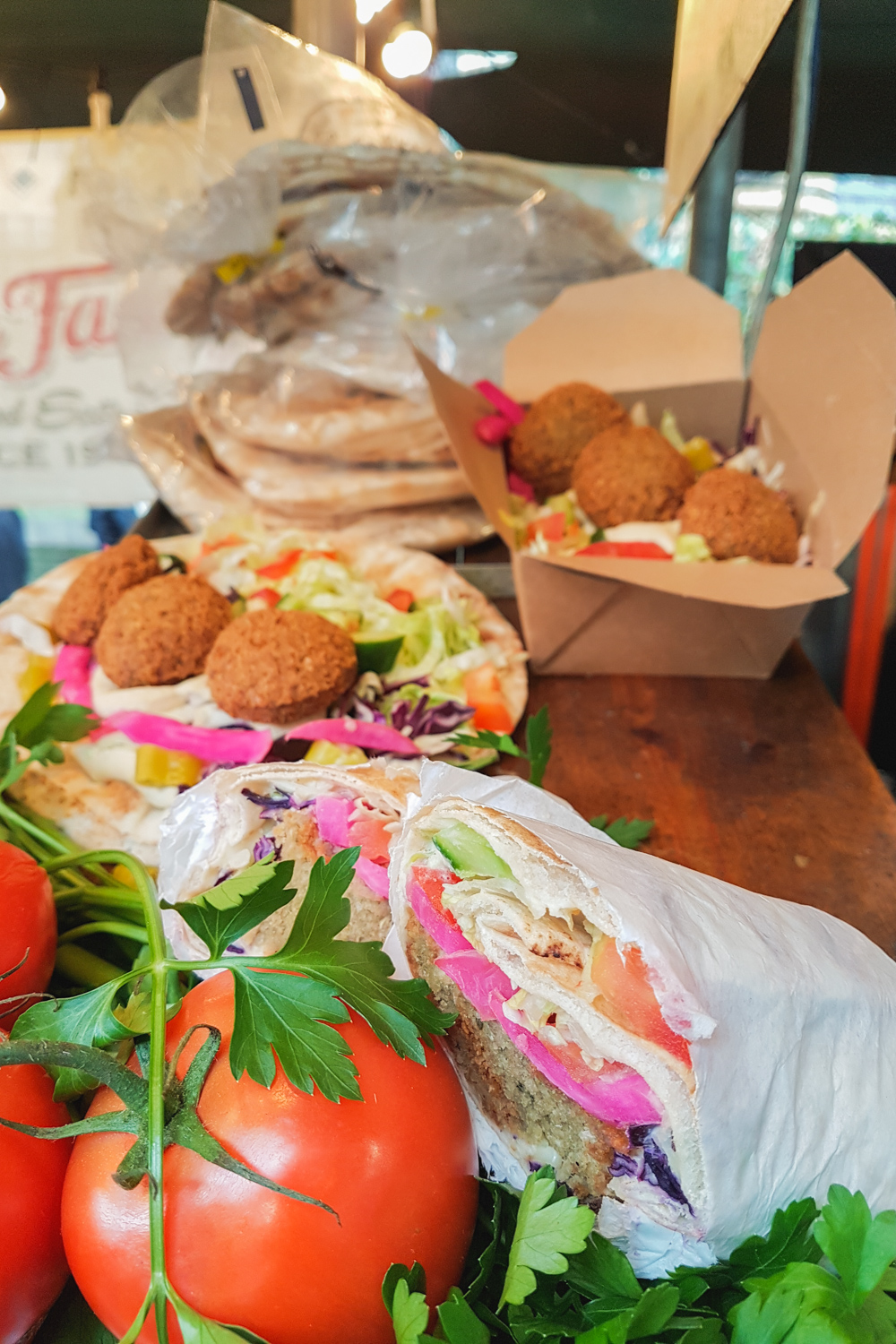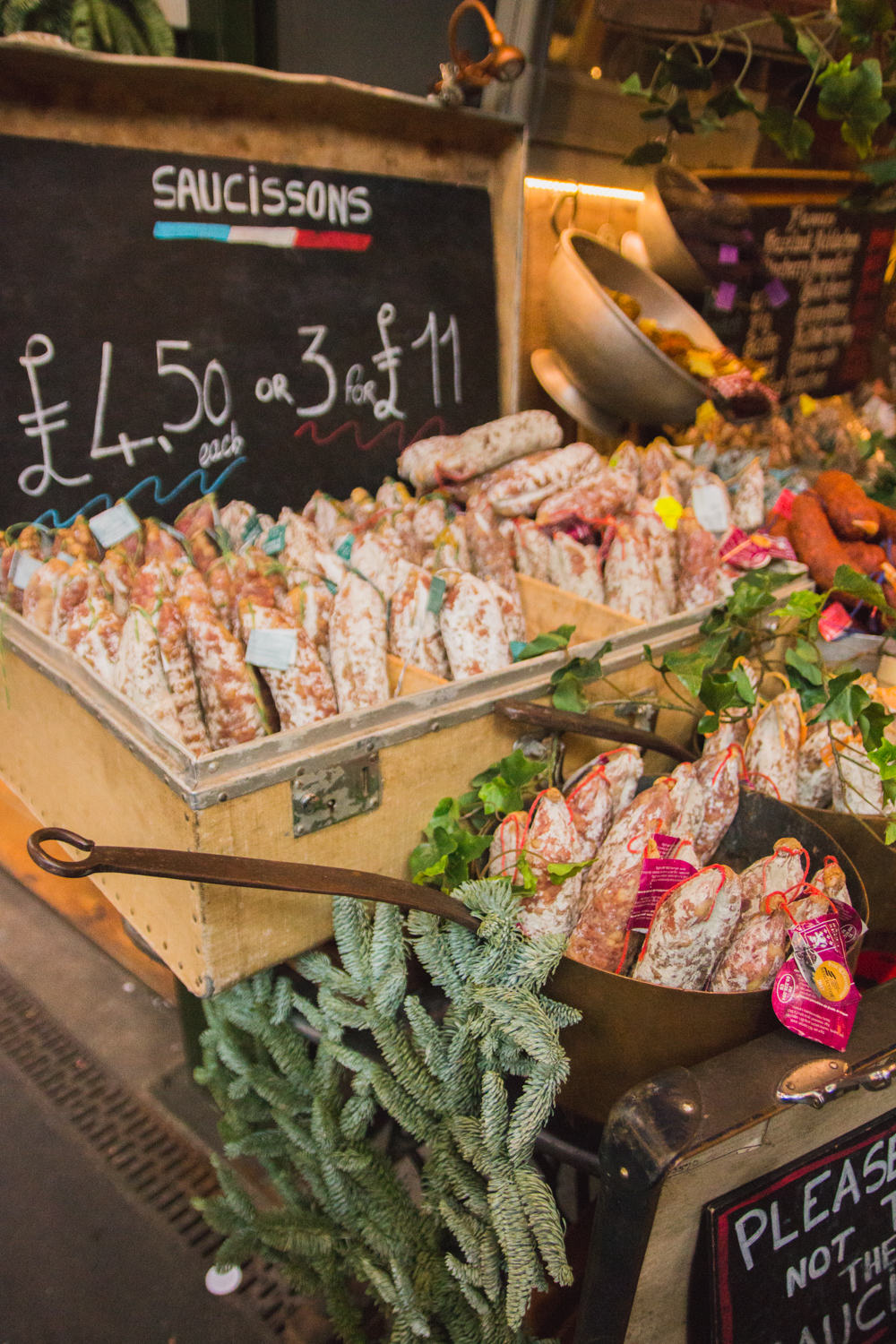 Borough Market at Christmas
The options there are amazing, and there's plenty of veggie and vegan options too. My mum opted for the Thali box from Gujarati Rasoi which was SO good (and there was so much of it that I got to eat her leftovers haha). Shane went for a falafel wrap from Nana Fannys, which honestly was one of the best that I've ever tasted, and my dad went for a veggie dish (I can't remember what it was, but he gets it everytime he visits he loves it that much) from Horn Ok Please, a veggie indian food stall.
I caved and got the (non-veggie) Paella, but honestly wasn't a fan and wish I'd have gone for something else – the Pad Thai looked good and the Ethiopian food aswell, so I wish I'd have gone for one of those instead. After, we headed back inside and picked up some mulled apple with cinnamon, cloves and orange which was AMAZING and so nice and warming! I tried re-creating it over Christmas, but it wasn't the same.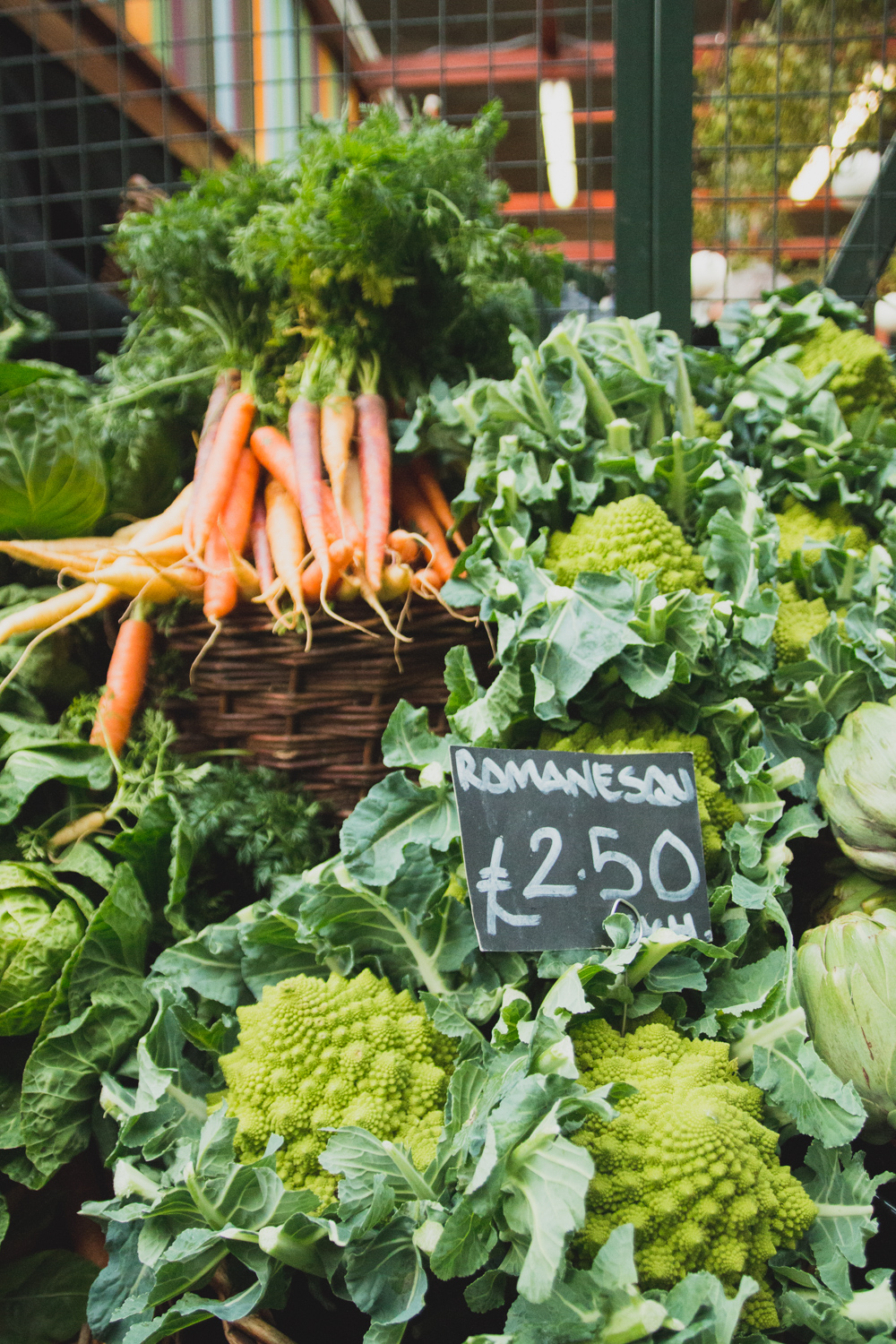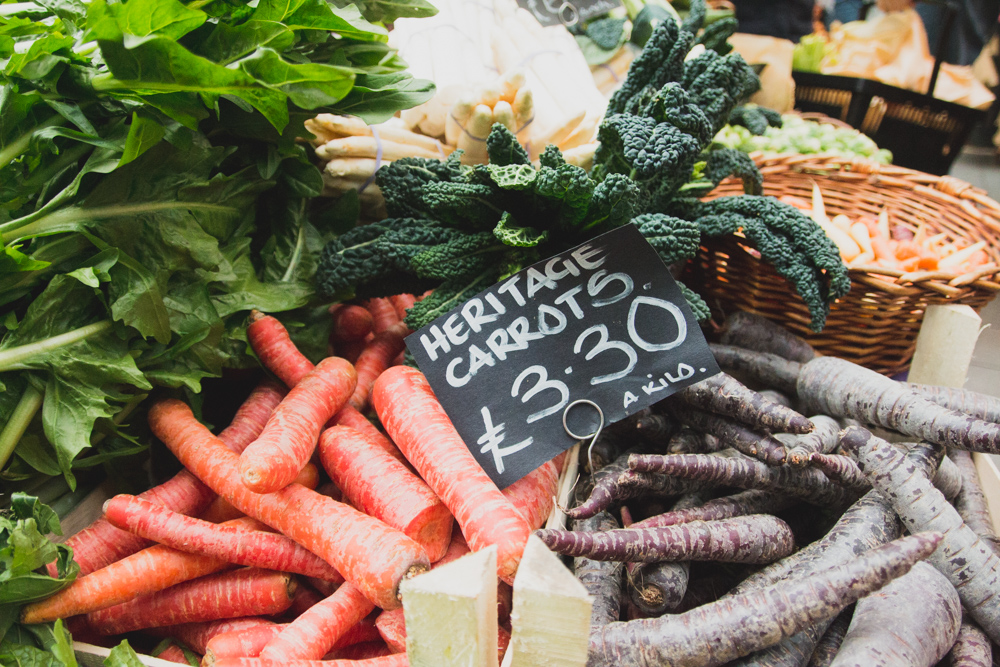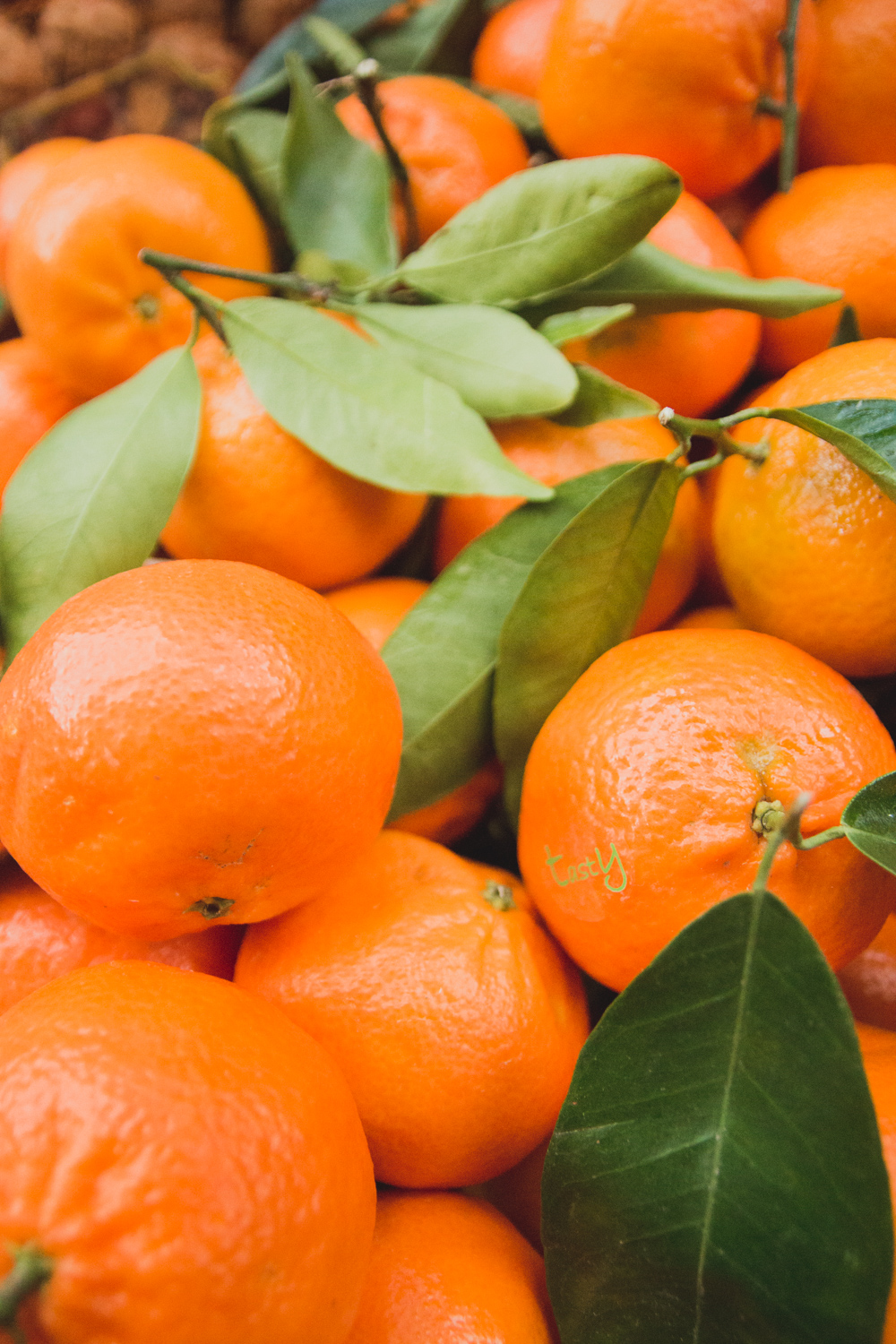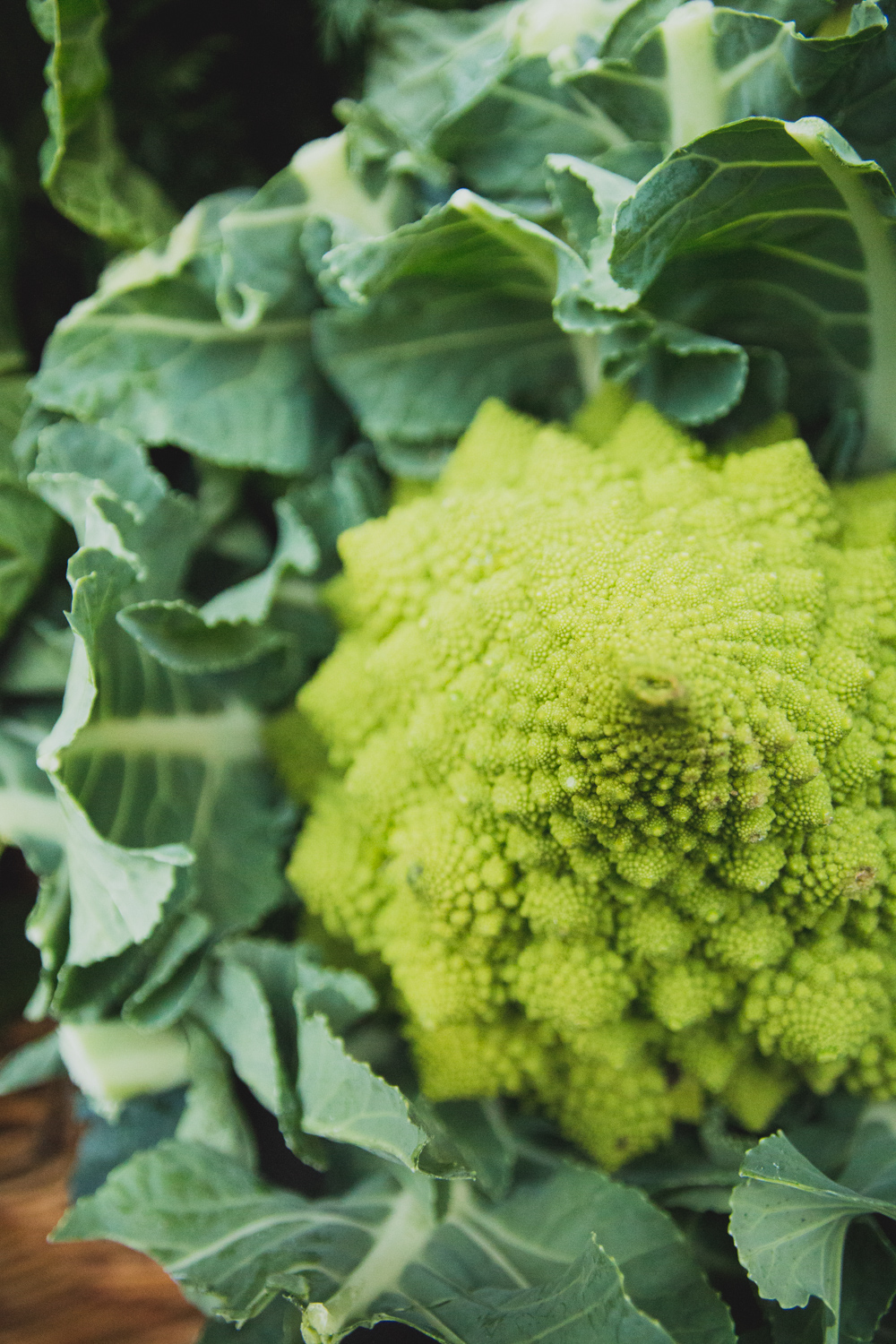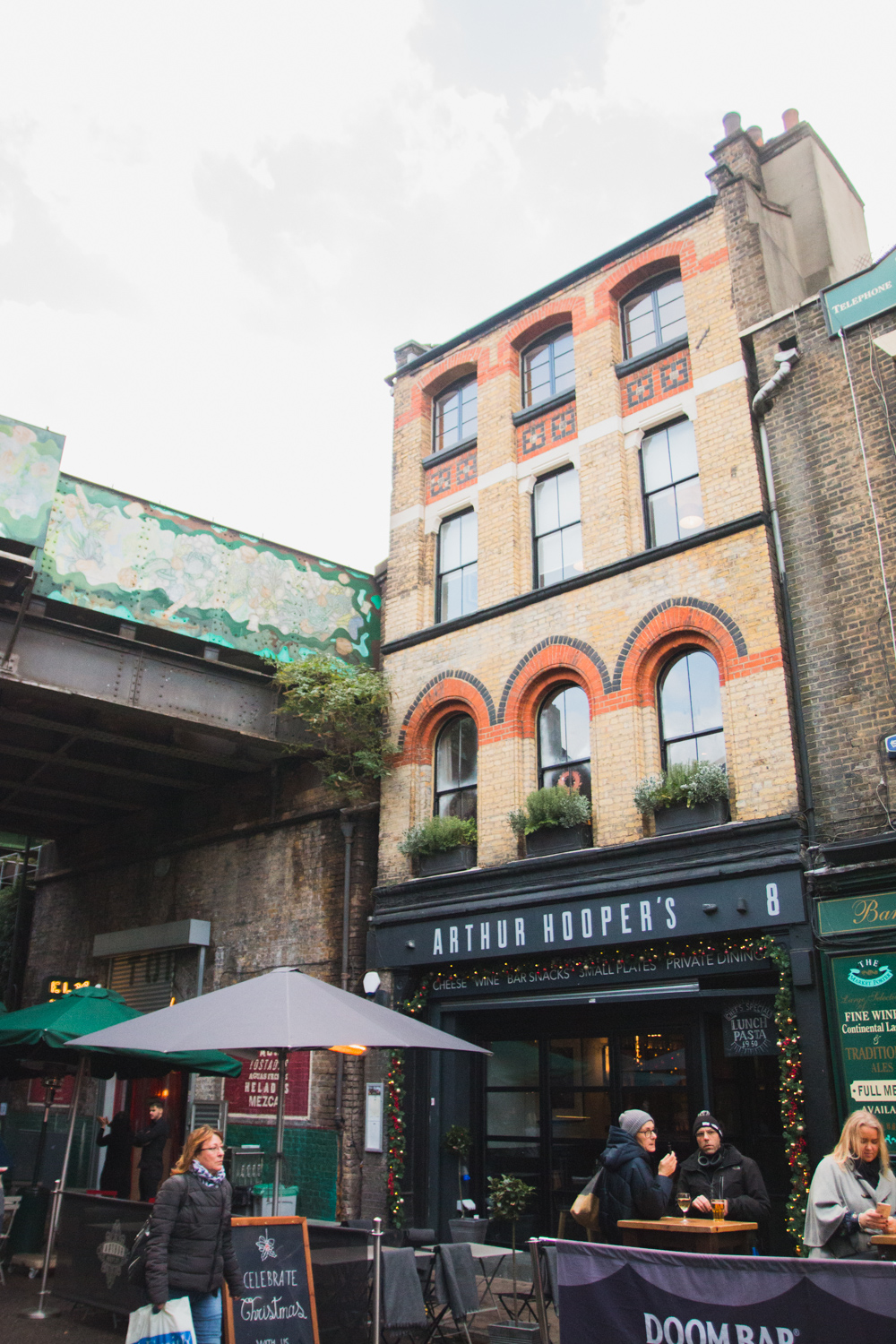 Don't you just love the veggie stalls?! We don't have a greengrocers or veg market where I live, and our nearest farmers market that is on once a month just stocks the regular veggies, so when we go to London, I love seeing all the 'fancy' varieties, like romanesco cauliflower (my fave kind – I don't actually like cauliflower, unless it's covered in cheese), and different coloured carrots. I mean, I grow my own veg each summer, but I just don't have the space for cauliflowers etc.
My mum ended up buying a romanesco cauli for our Christmas dinner, and my dad was tempted by the white asparagus (he loves it so much), but we had to restrain ourselves as it was the first stop of the day and we still had an afternoon at Winter Wonderland ahead of us to be carrying it all around.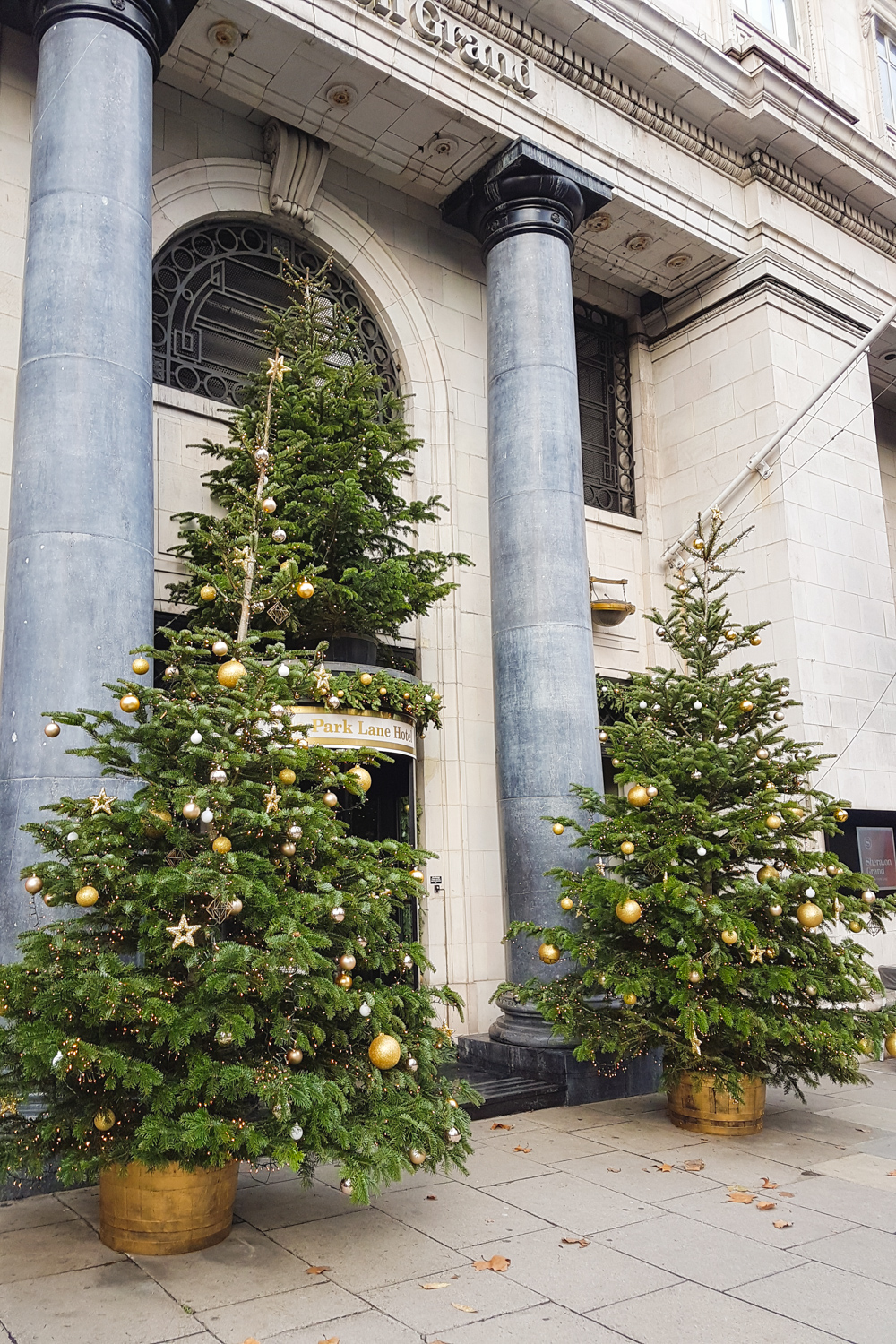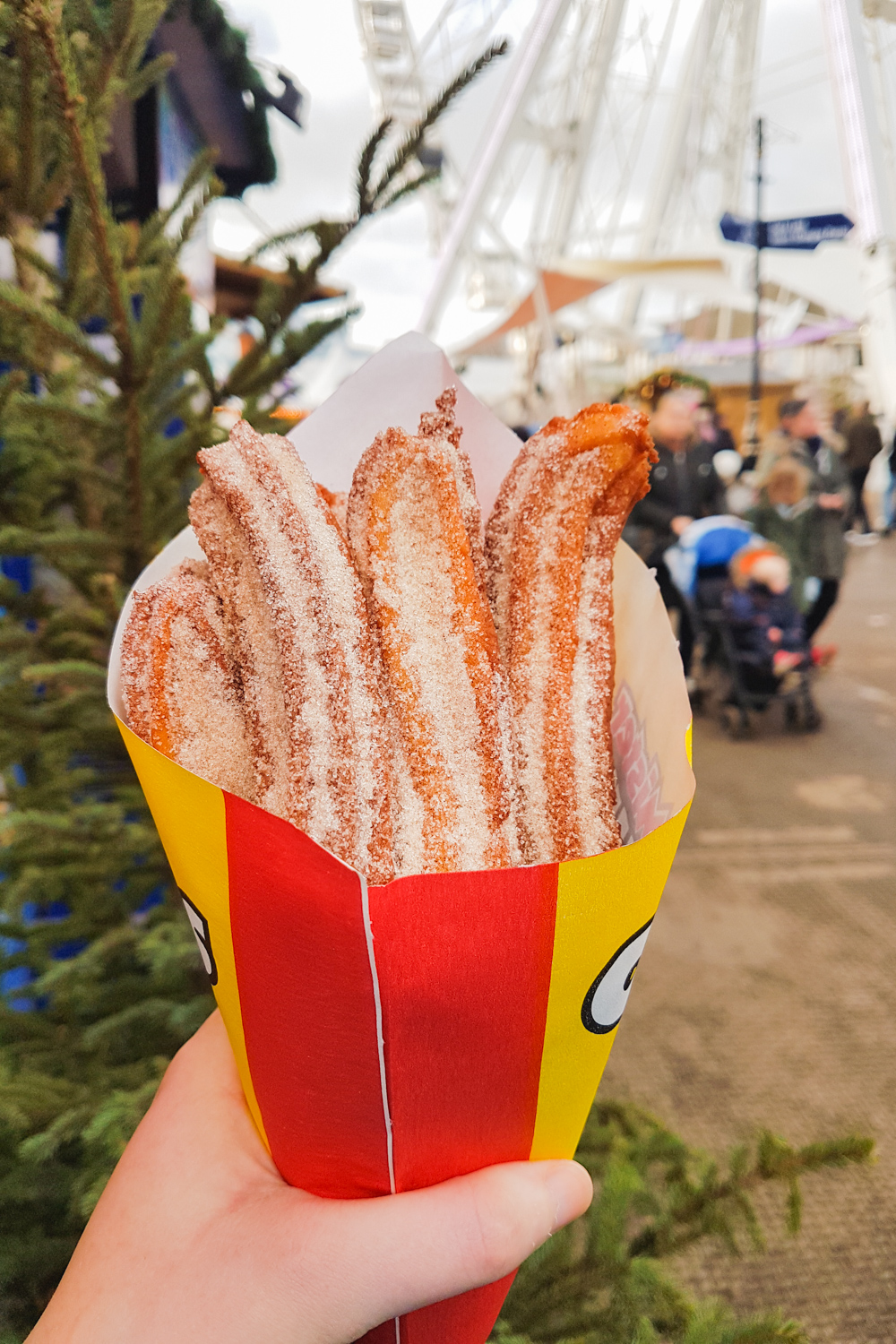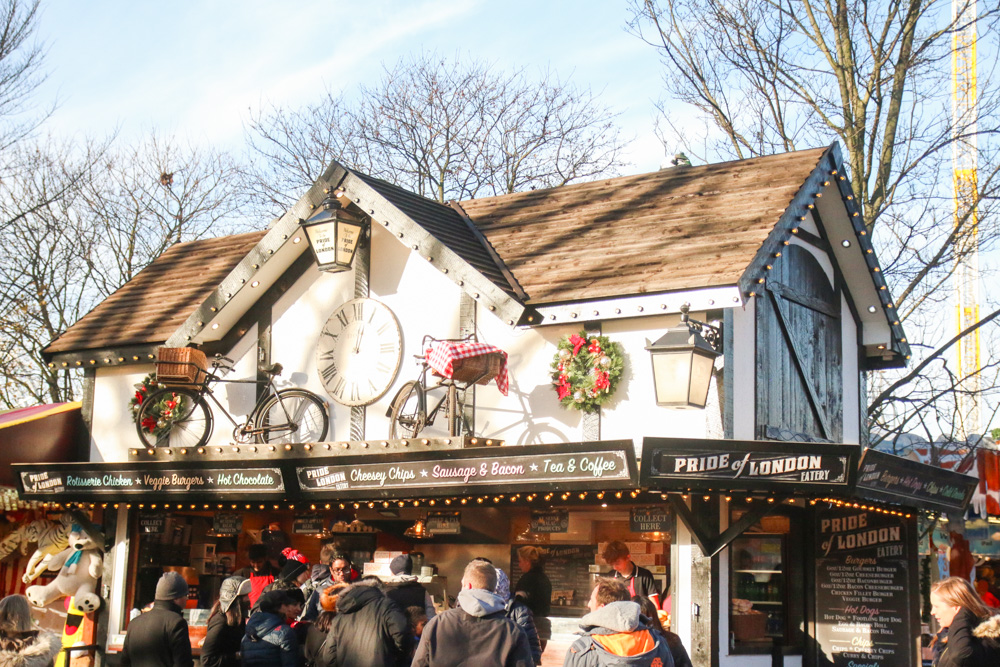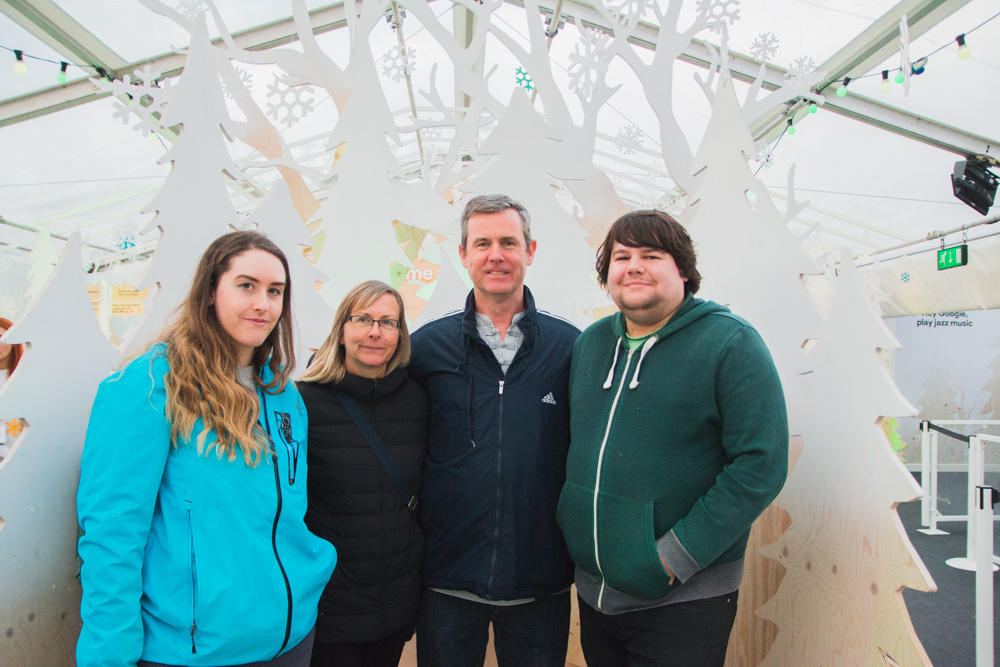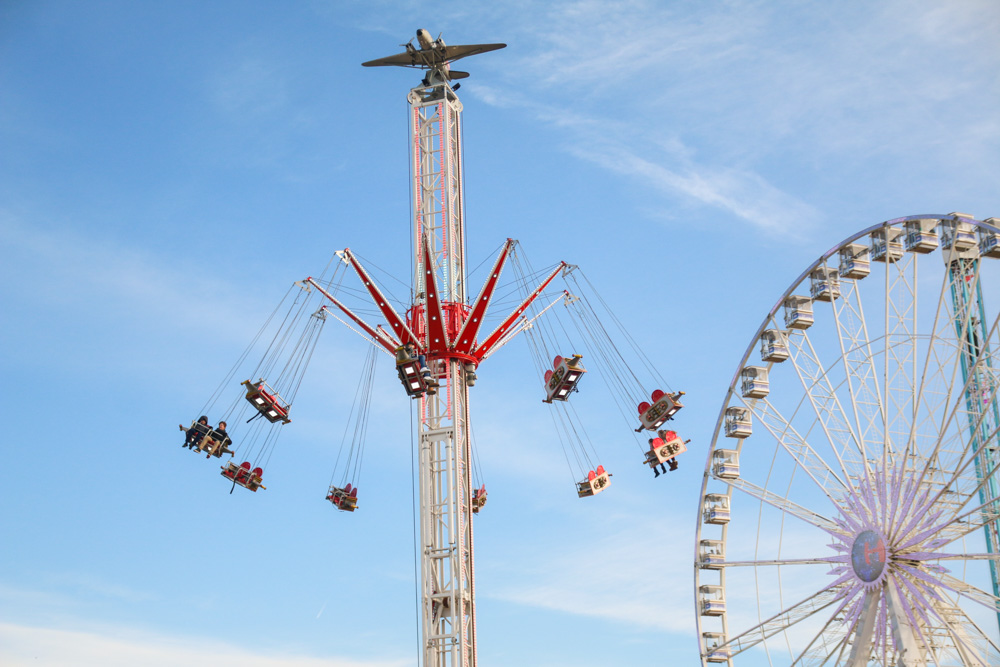 Winter Wonderland at Hyde Park
We got to Winter Wonderland just after lunch and were surprised how quiet it was so close to Christmas! I guess maybe the combination of it being a Friday and so close to Christmas meant that it wasn't too bad? I dunno. We went last year, so I didn't take many photos at all – I actually stole some from last years post because I literally took like 3 photos haha!
We did splurge and go on the Big Wheel though – and bonus – they do a vegan hot chocolate for while you wait and it was amazing! The views from the top were amazing over hyde park, with the sun starting to set in the distance too, but oh my gosh it was so cold and windy up there!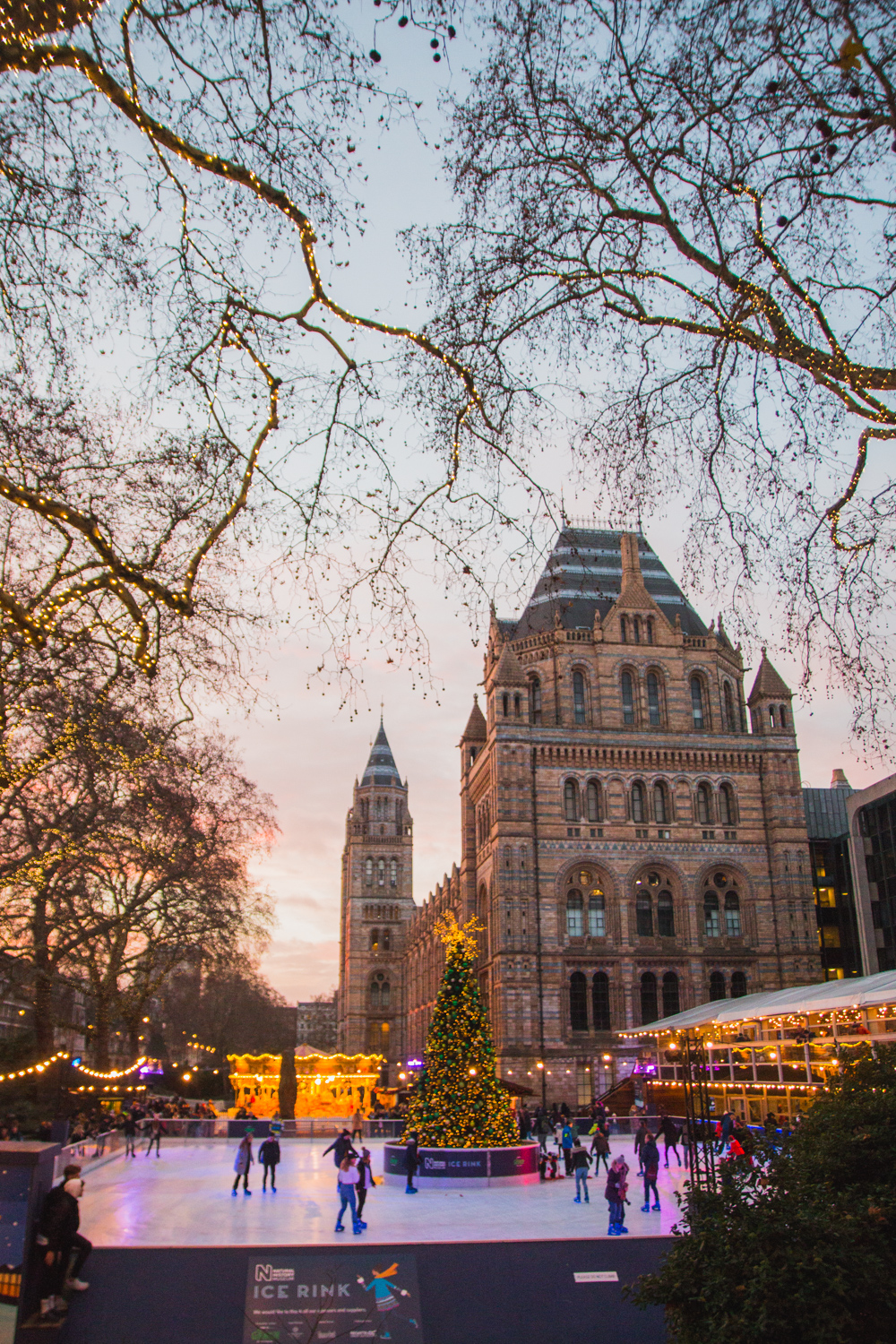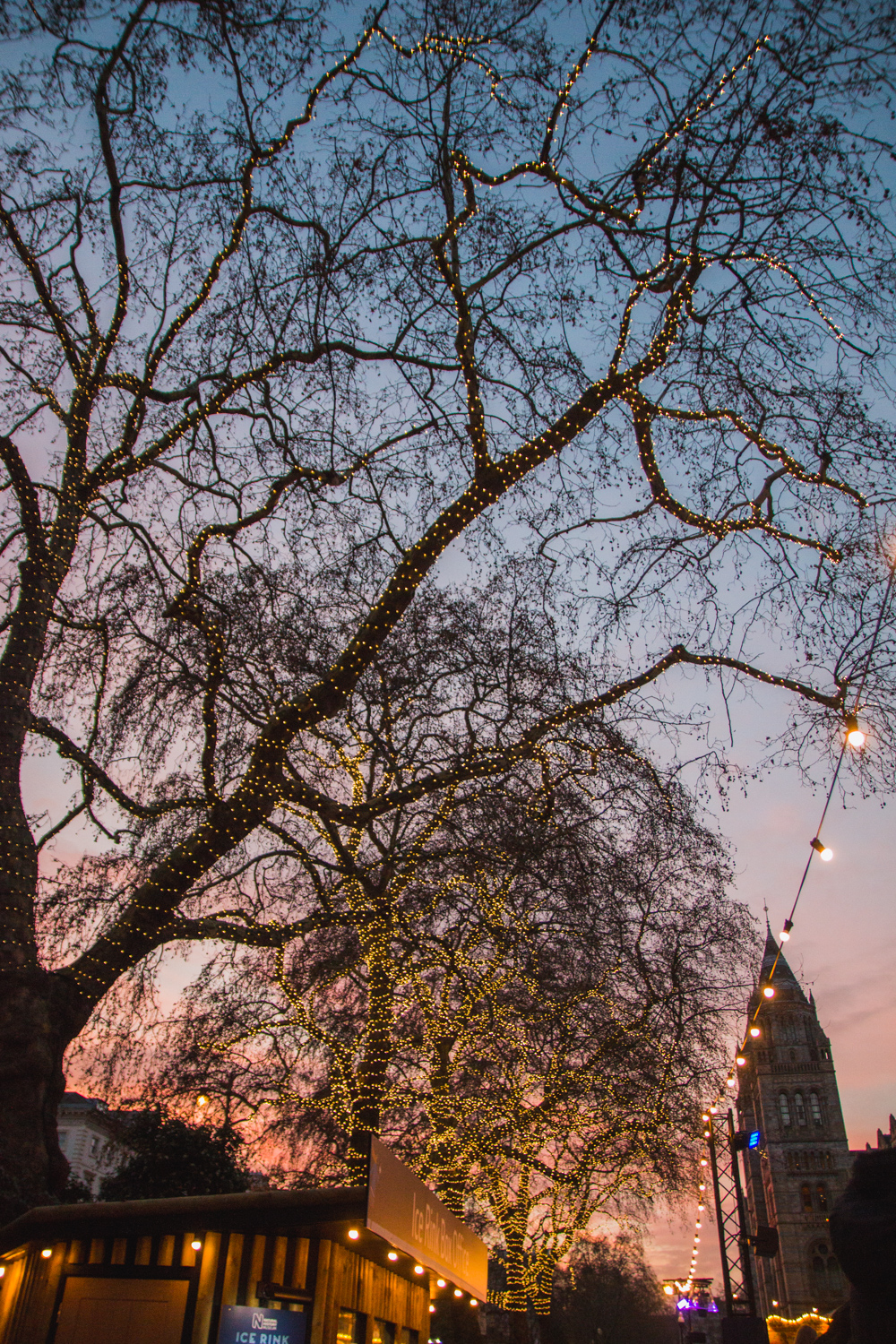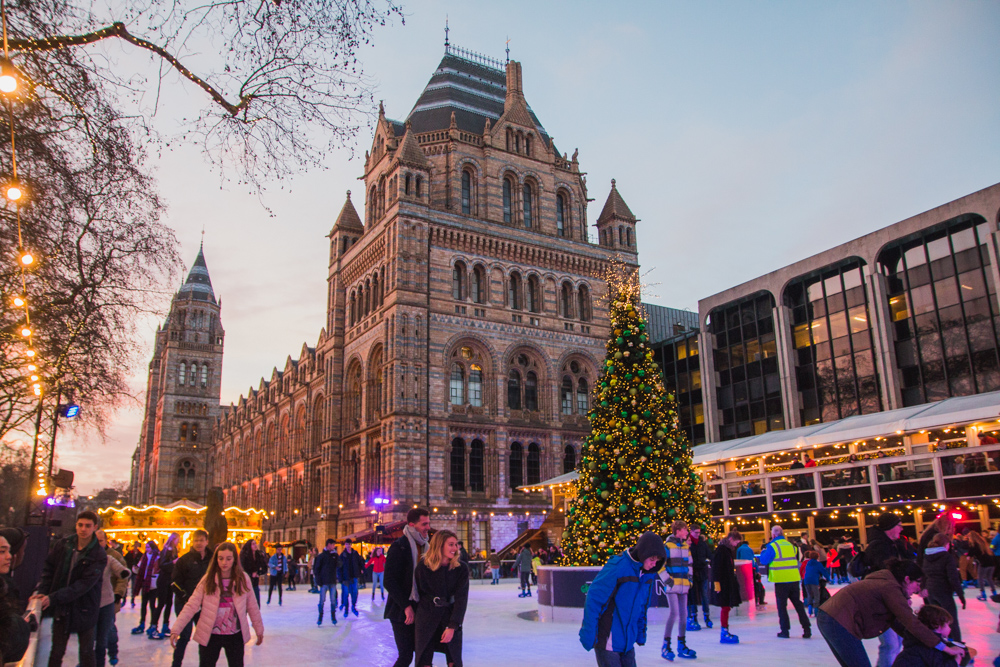 Ice Rink at the Natural History Museum
One of the things that I've wanted to tick off of my London Bucket list for the past few years is seeing the ice rink at the Natural History Museum. It looks so Christmassy with the tree in the middle and all the fairy lights wrapped around the trees above it. We got there just before the sunset and the glow was so nice!
I really wanted to go skating, but at £17pp we didn't quite fancy it, and you'd probably have to book in advance too considering how busy it was. It looks fun though, and I'm glad we got to see it finally.
That's it for our little day out. I absolutely love heading into London and definitely don't do it enough. What food markets are your favourites?
Follow
Save