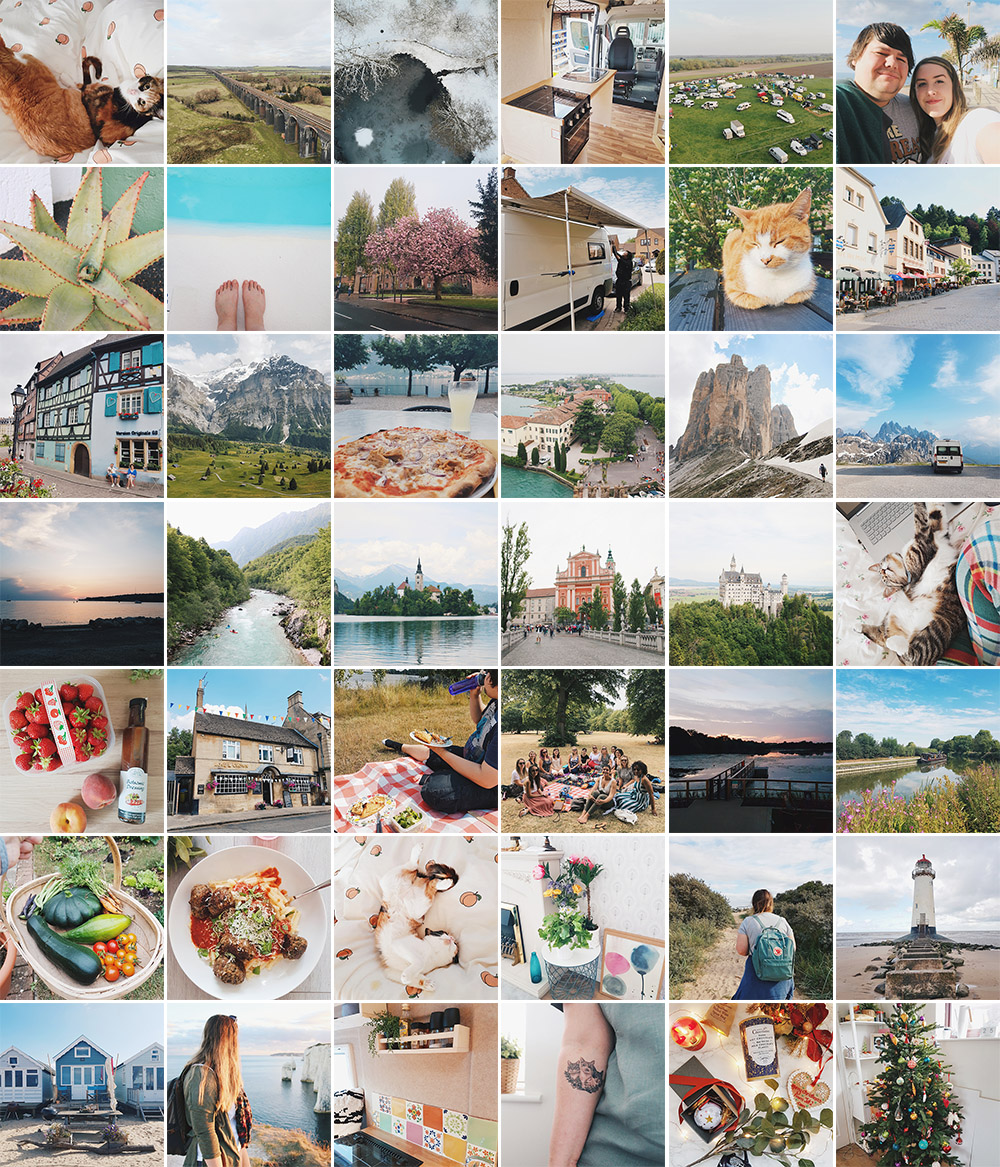 2018
If you can't tell already, we didn't have the best year at all and I'm so ready to welcome in a new year tomorrow. We don't usually celebrate new year, but we're both so ready for this year to be done with, and hopefully 2019 is a lot better for both of us haha!
I mean, to be fair, 2018 wasn't all doom and gloom and we did have some really amazing times throughout the year – one being our two week roadtrip through Europe in our campervan where we made it all the way down to Slovenia, and the second was bringing our cat Keeko home after her being lost for just over a year! That literally made my year!
Usually I break it down into categories, but so much happened this year that I wanted to do it by months instead. So lets get going…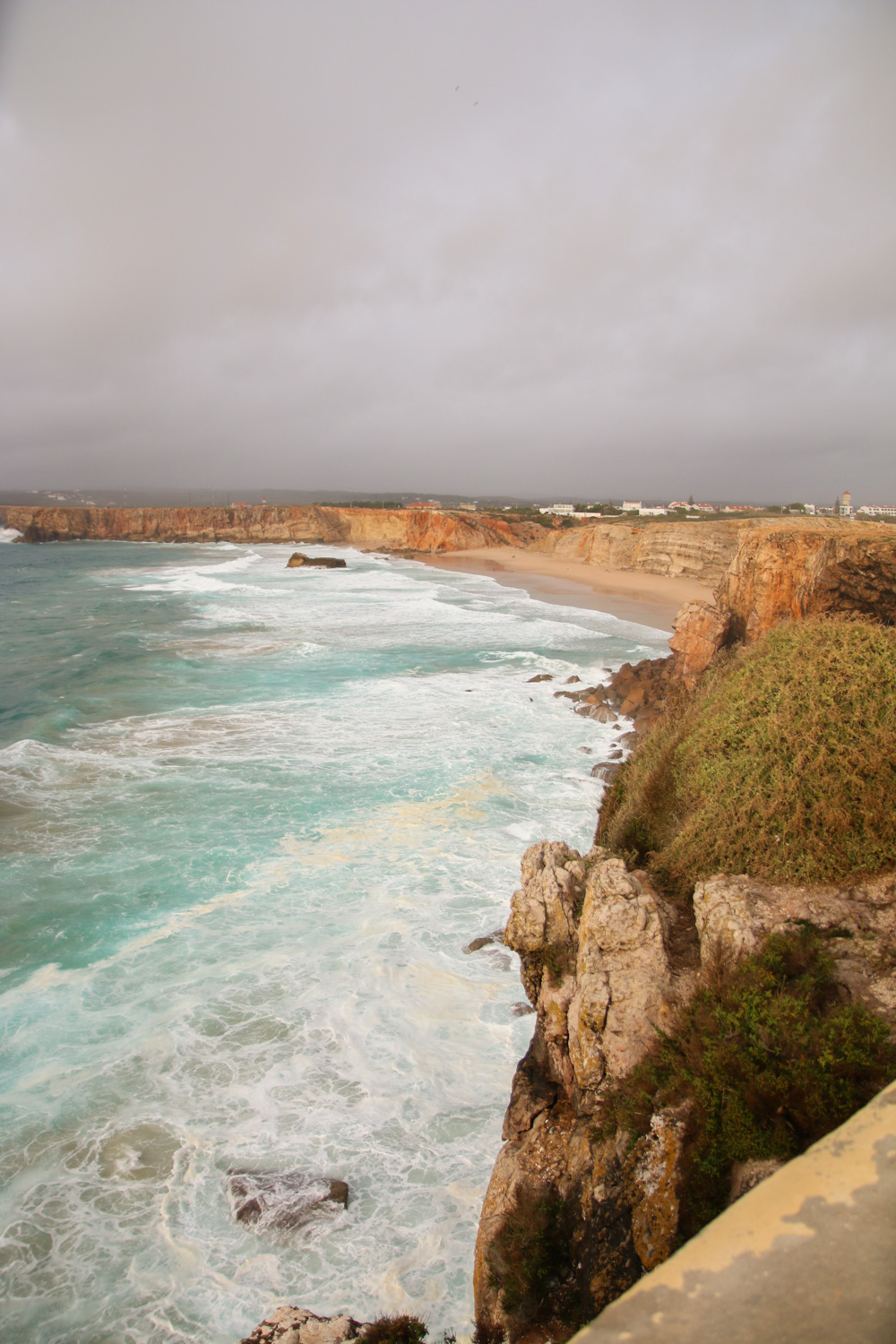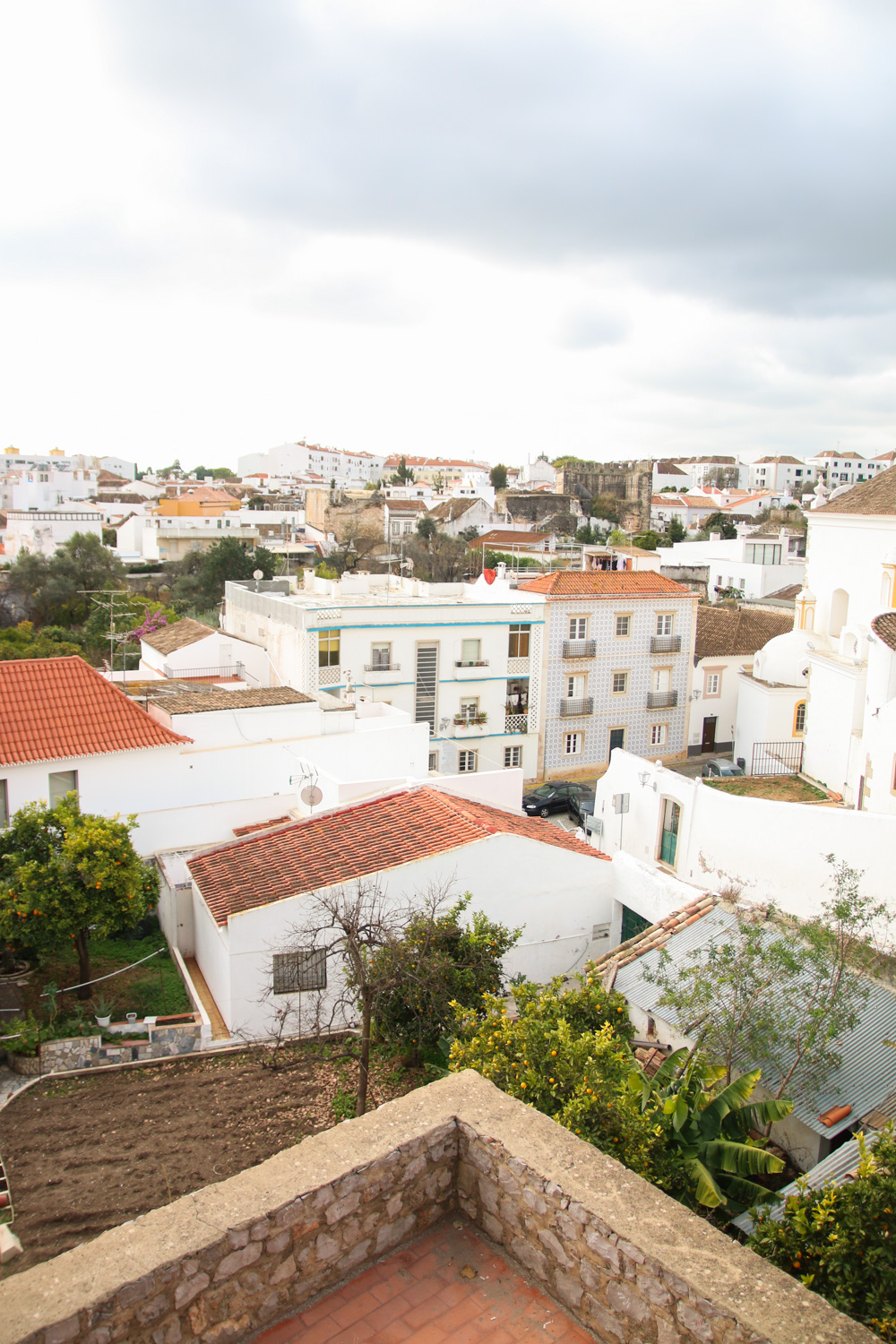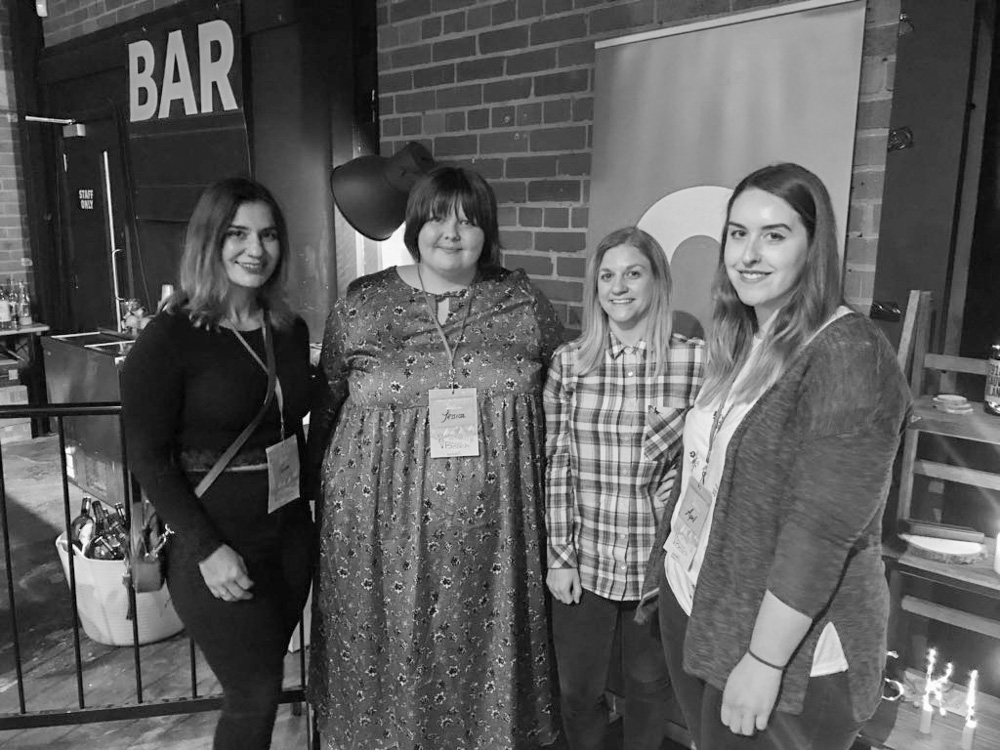 January
We didn't really do much at all in January – though I did spend the time posting about our trip to the Algarve that we took just before Christmas last year. It was so amazing, and although the weather was a bit iffy, we made the most of it and Portugal shot straight to the top of our favourite countries list – and we're headed back again next year!
January was also the month that I shocked myself and headed up to Leeds, by myself, to the Blog at the Beach event hosted by IceLolly.com. I had so much fun, met so many amazing people and was so glad that I pushed through my anxiety and made it there. I almost didn't go, but was so glad when I got a message from Tara about meeting up before the event and heading over together and that definitely helped calm me. We ended up meeting up with Jess and Samantha too and had the best time!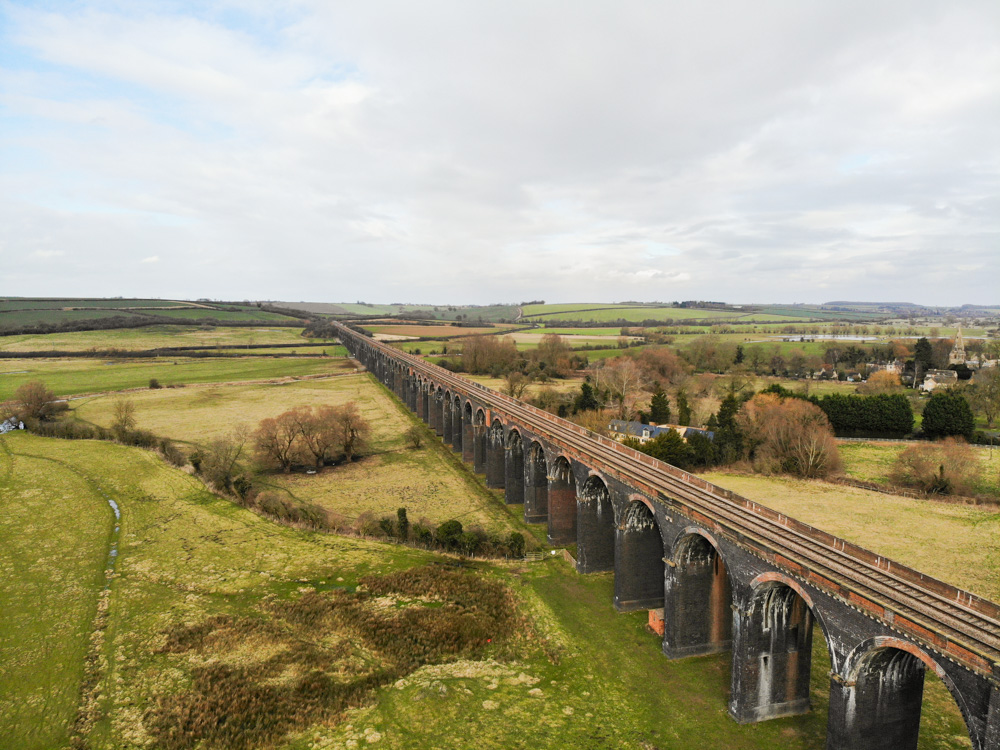 February
I was looking back through my posts for Feb and we literally did nothing haha! We did buy a drone though, so we spent a few days testing that out and getting some fun shots – one of my favourites was of the longest viaduct in Britain that's near us. I love the drone, but we definitely don't use it enough! Shane finally taught me how to use it back in the summer, and although I'm still pretty rubbish at it (and terrified), I definitely want to try get out more with it next year!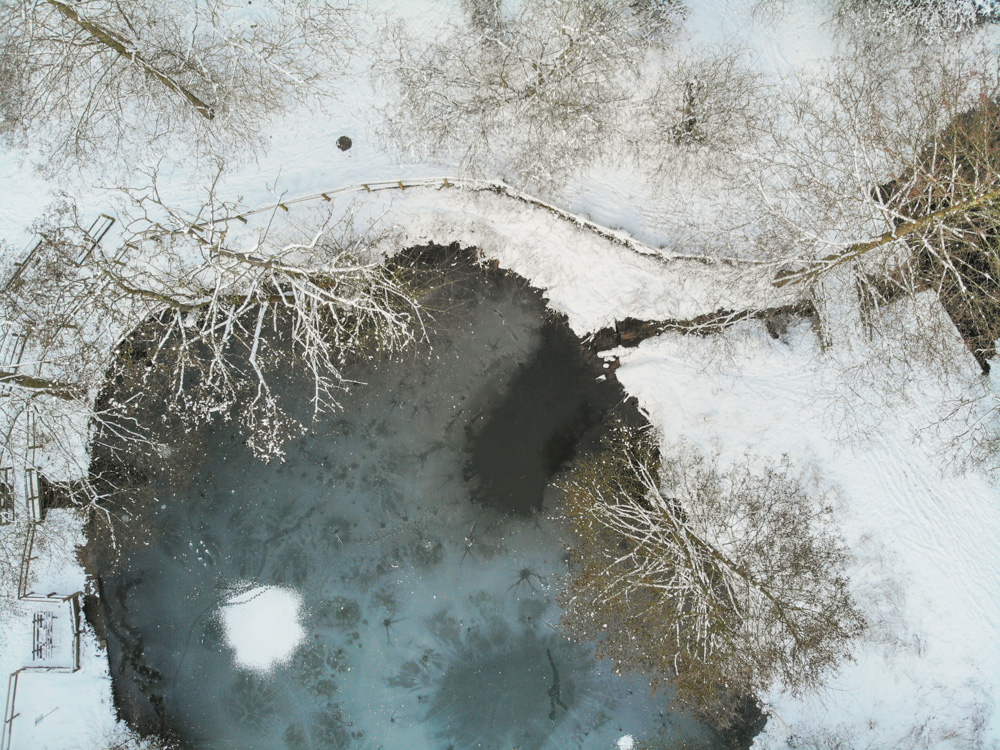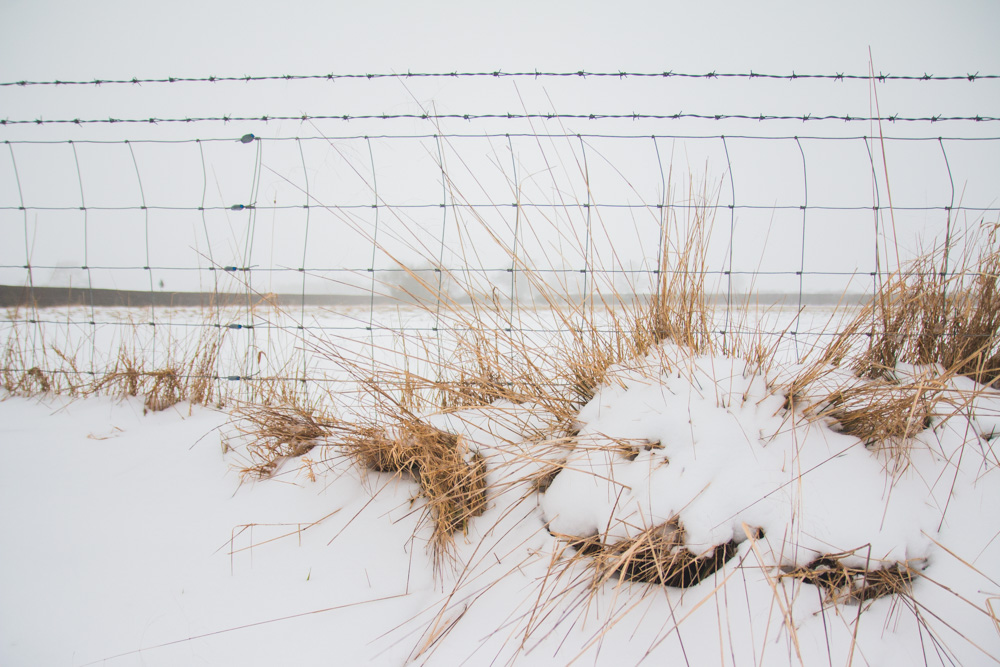 March
How can we forget the wonderful Beast from the East?! The never-ending winter. The freezing cold temperatures (so cold that it literally froze our heating for half a day until my dad managed to get it defrosted). We did have a good few snow days though – we headed to our nearby country park with the drone and got some snowy shots of the frozen lake, and then jumped in snowdrifts up to our waists, where I got stuck and Shane literally had to pull me out haha!
Is it weird that I actually love winter, but only when it snows? If we had the ability to deal with snow and actually be able to drive on the roads then I'd love a full on snowy winter!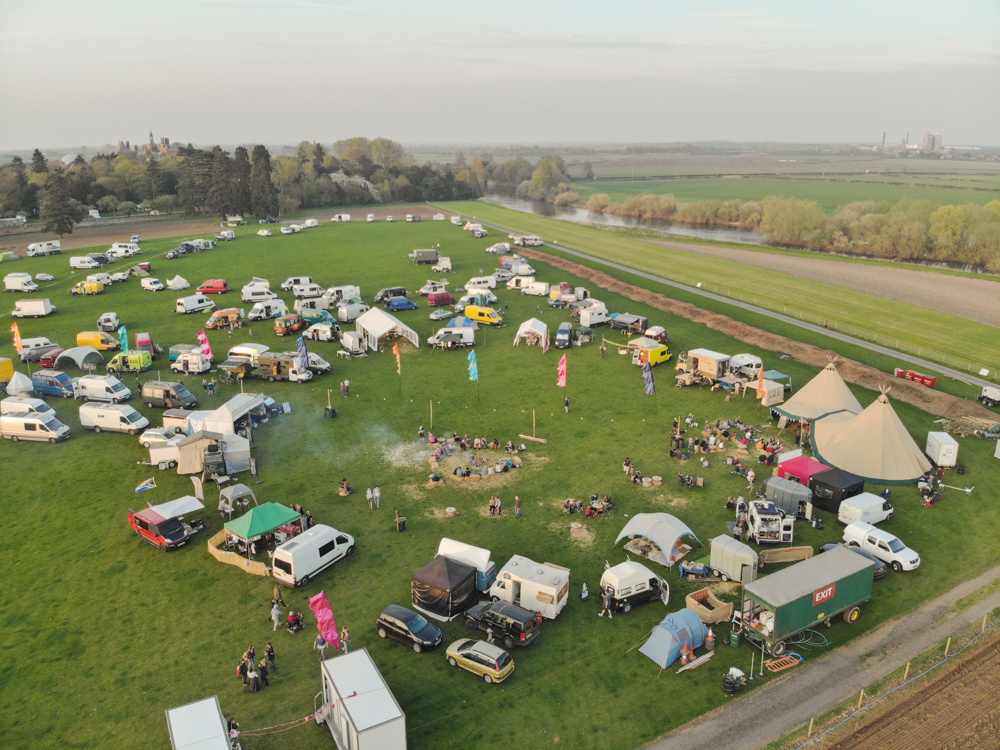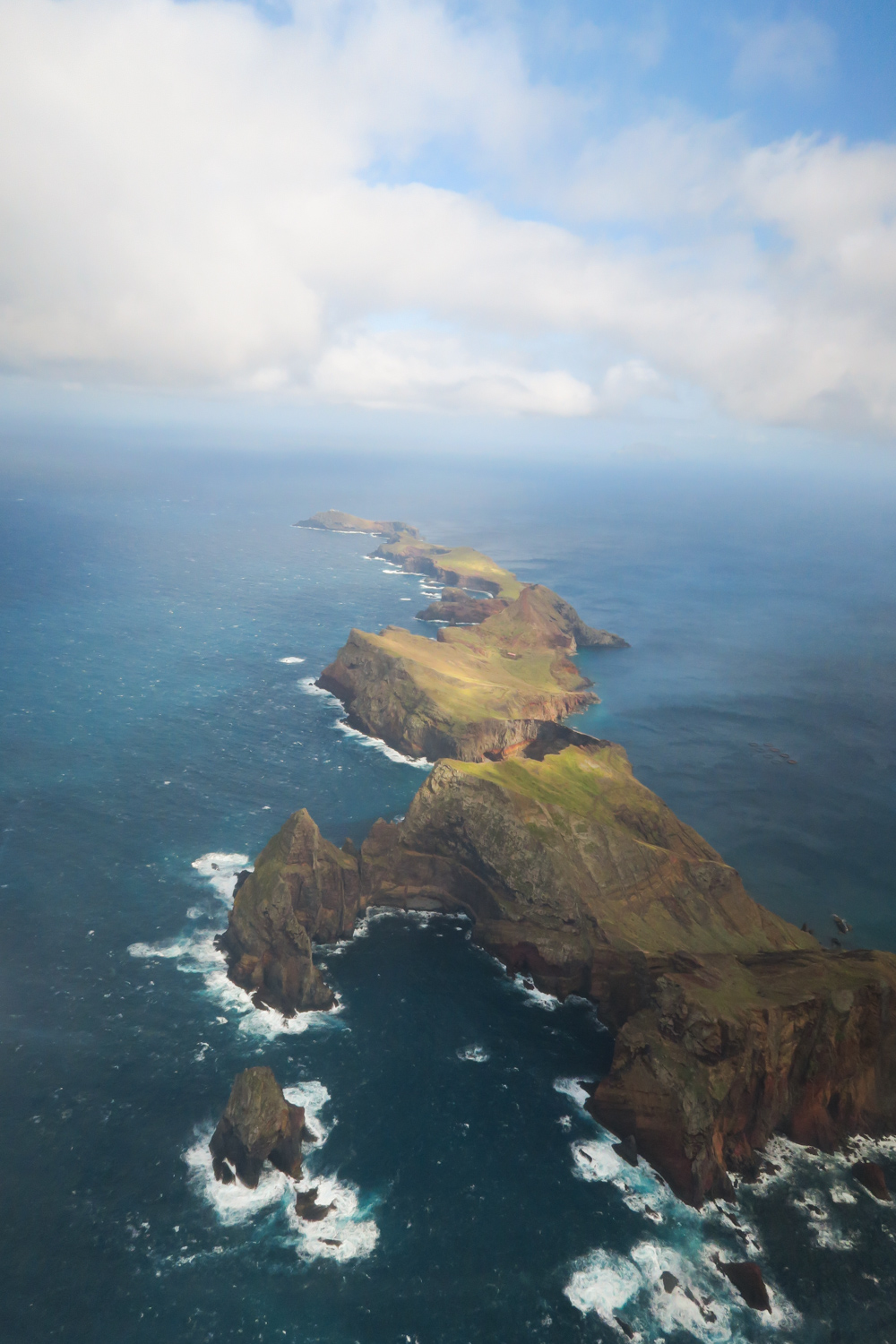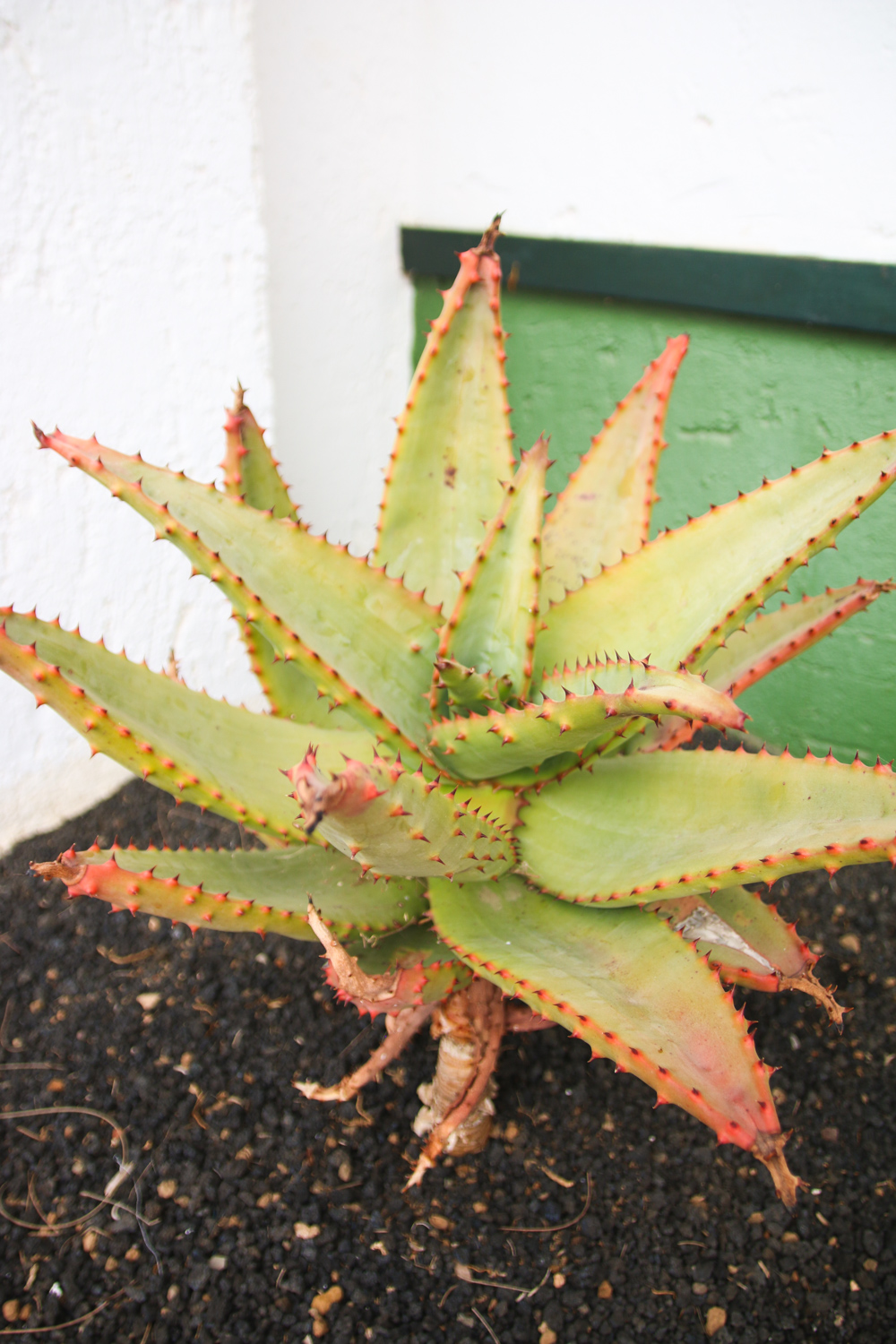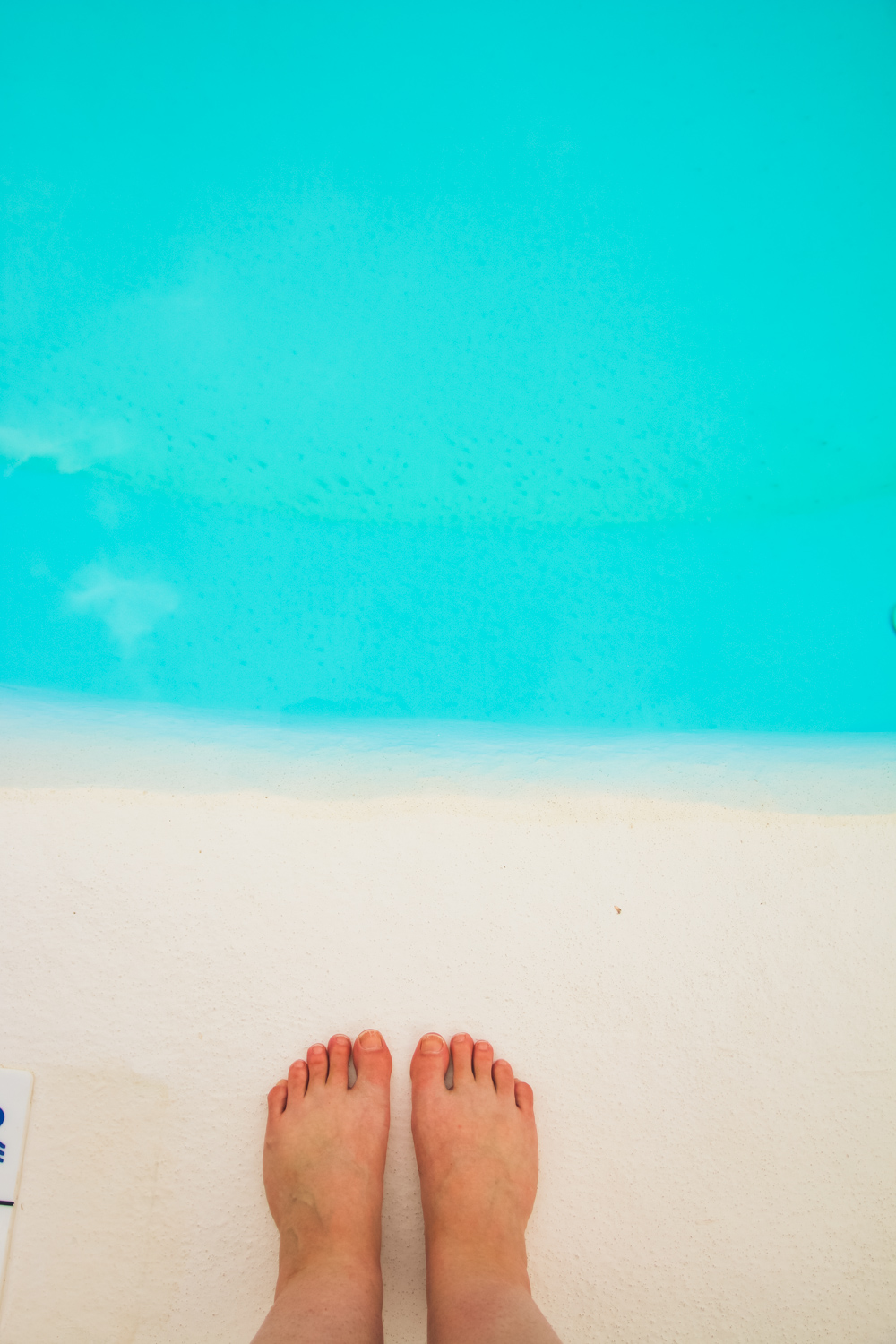 April
The beginning of the year of all the complications haha! We started it off well at our first ever campervan festival – Camp Quirky. We had such an amazing weekend talking with all the other van lovers, listening to talks from full-time van dwellers, and eating amazing food and listening to such good live music, while getting the change to take a peek inside everyone else's vans for some inspiration for our own!
Literally the day after, we were due to fly into Madeira for a 5 day trip exploring the European equivalent of Hawaii. But we ended up on a stressful diversion to Gran Canaria for 3 days instead because high, gusting winds wouldn't allow us to land in Madeira, so we were flown back and forth between Gran Canaria and Madeira (it looked lovely from the air) attempting to land. In the end we booked the first flight home and attempted to head down to the south coast in the campervan instead to salvage what we could, but it rained the entire time!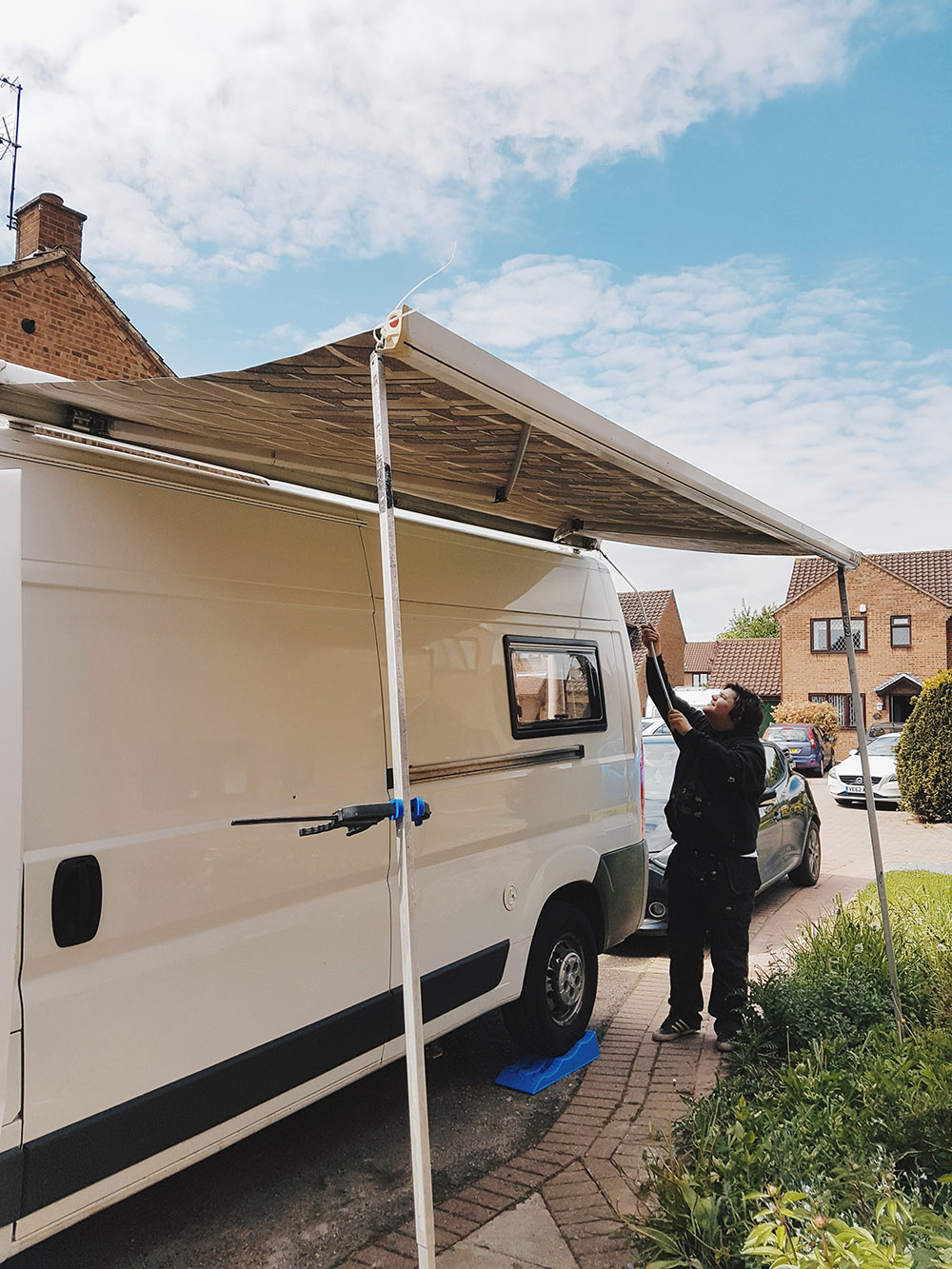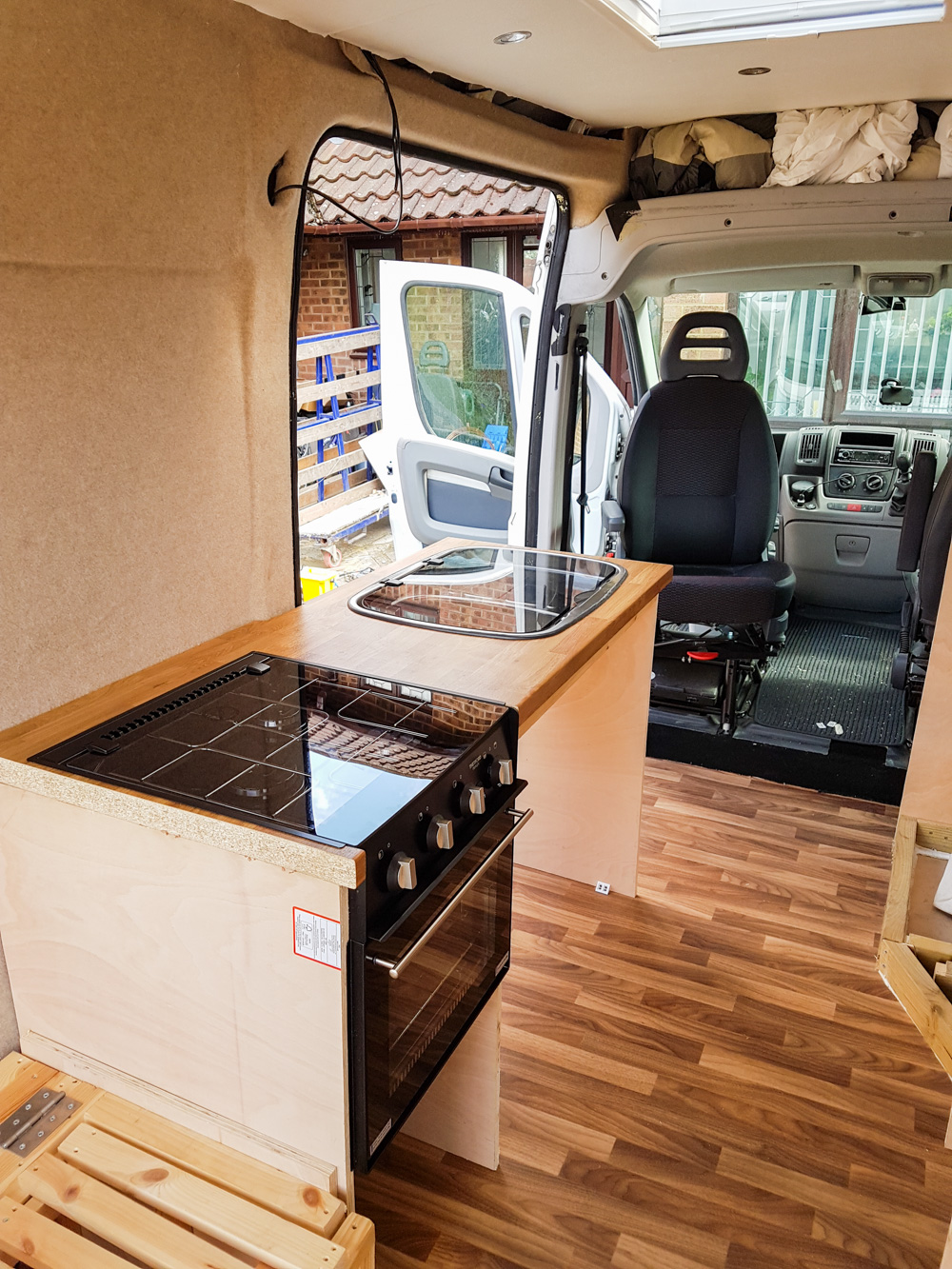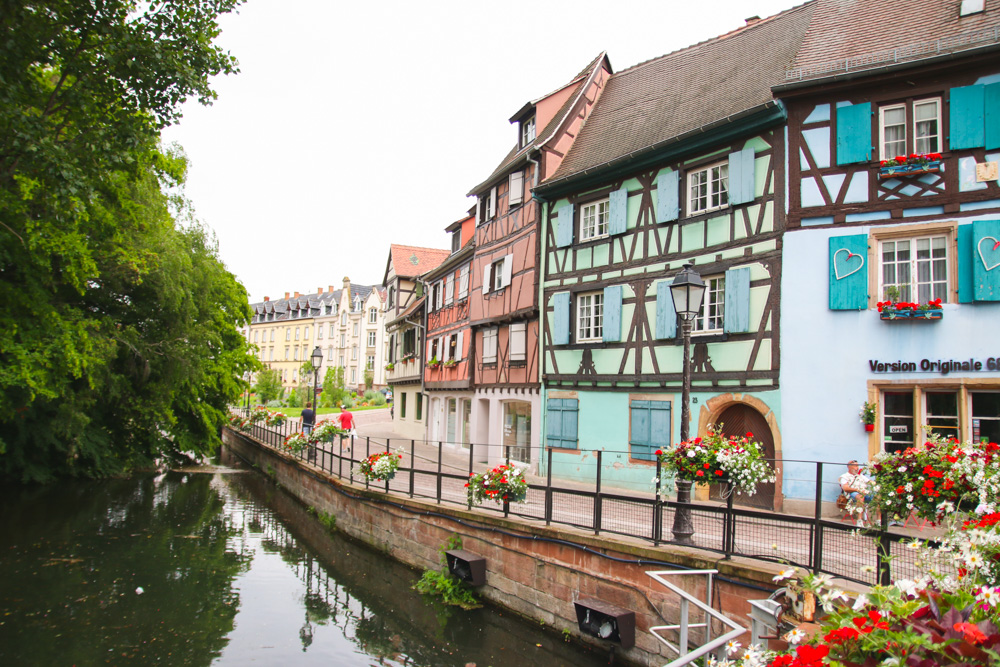 May
We spent most of May getting the van ready for our two week Europe roadtrip. We'd booked our ferry back in January and had a basic plan of where we were headed – Luxembourg, France, Switzerland, Italy, Slovenia, Austria, Germany and Belgium if we had enough time left over at the end. It was a stressfull couple of weeks where Shane was spending every free evening and weekend fitting water tanks, electrics, heaters and cupboards for storage.
But we got it done and in a liveable condition literally on the day we were leaving. We actually had to swap the 10am ferry to a 6pm ferry for last minute works. But we ended up on the 11pm ferry! It was a stressful day haha! May saw us head through Luxembourg, Colmar in France, Interlaken in Switzerland and Lake Como in Italy…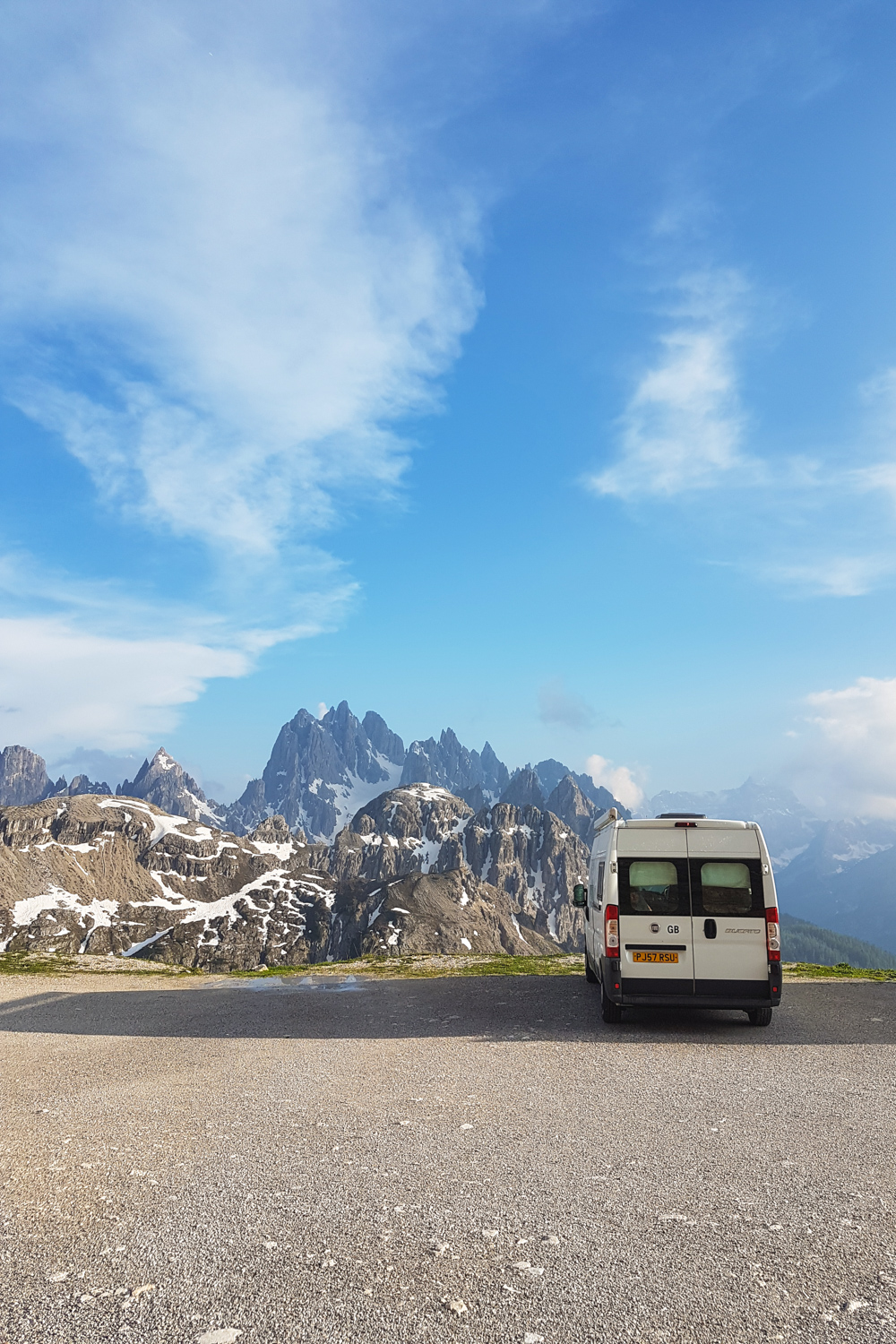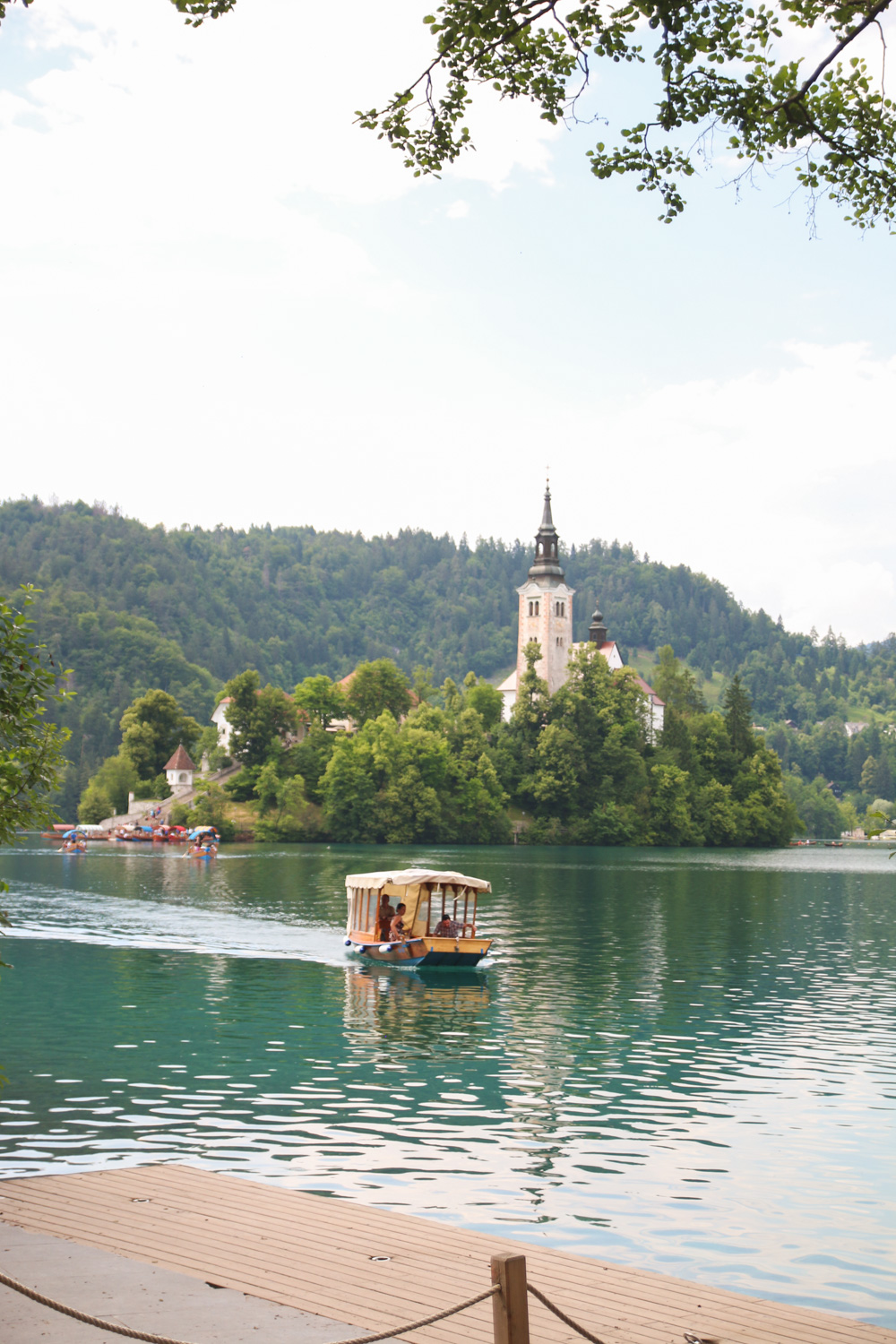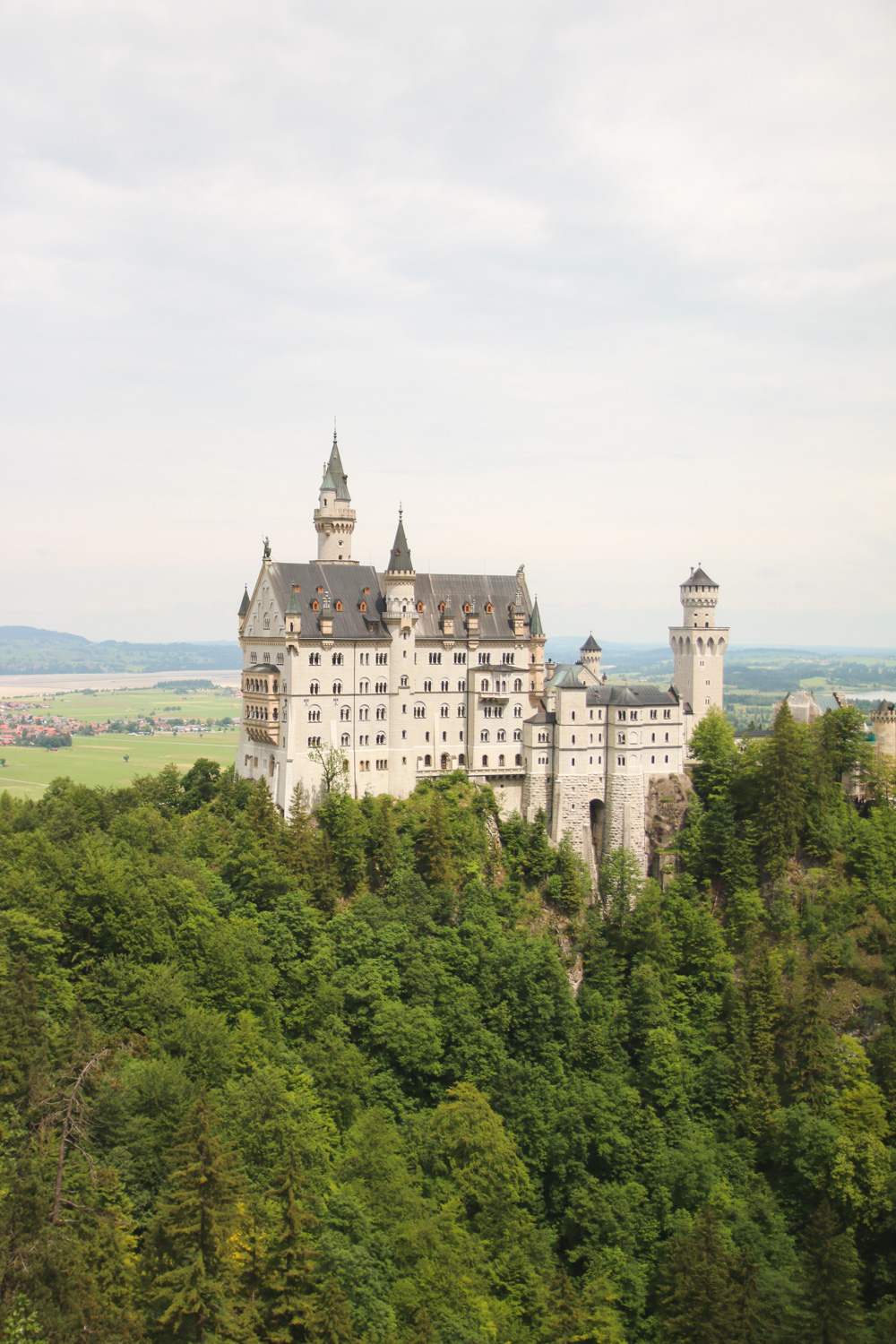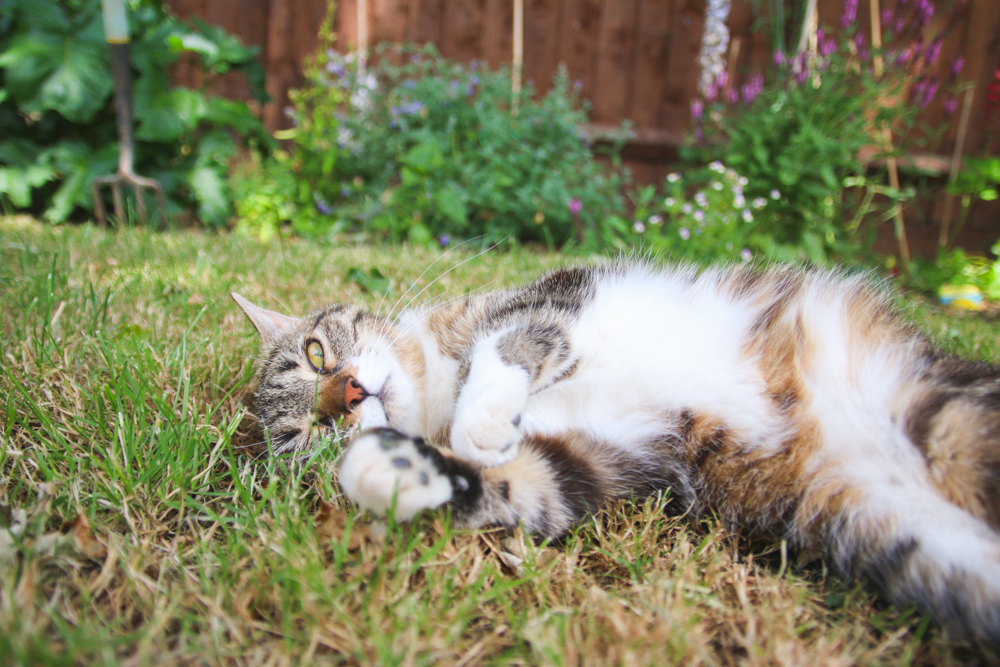 June
And then we carried on to Lake Garda (which I'm dying to re-visit and explore more of), The Dolomites (where we spent the most amazing night up in the mountains with crazy insane views), Slovenia's coastline and the Soca Valley and then onto Lake Bled and Ljubljana. While waiting for the train to Ljubljana, I was scrolling through our local lost and found pets facebook group when I saw a photo that looked identical to our missing cat Keeko.
My mum arranged with the woman to get her microchip checked and it was her! She'd been missing for a year and two weeks and we were SO excited to find out that she was still alive and bring her home! We missed her SO much, so we cut our trip short, only stopping at Neuschwanstein Castle which was on our route home anyway and I'd been dying to see it for years. We had the most amazing two weeks, and we can't wait to do it again!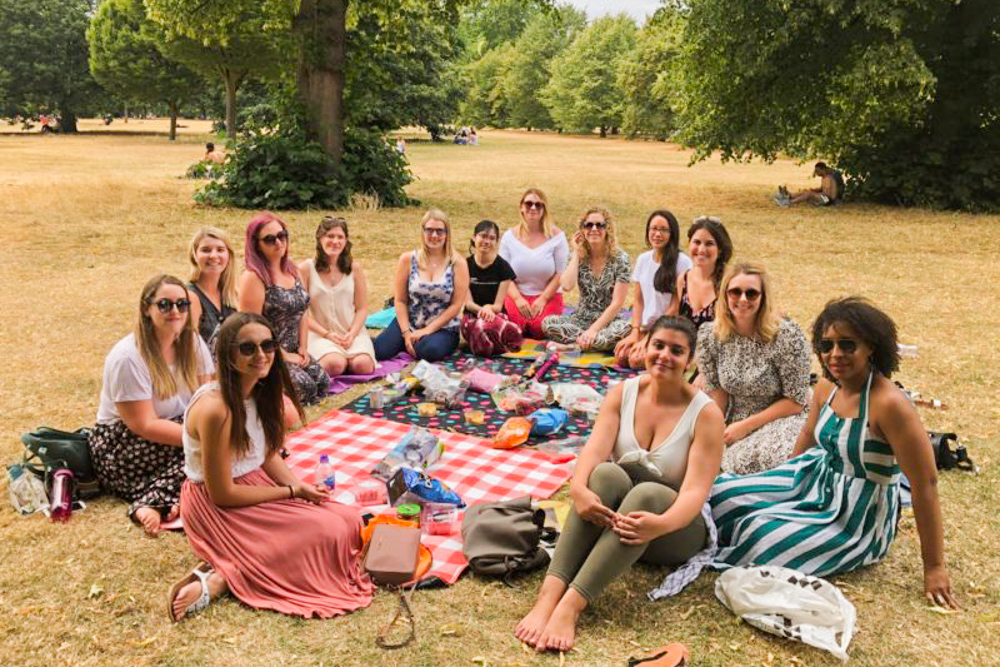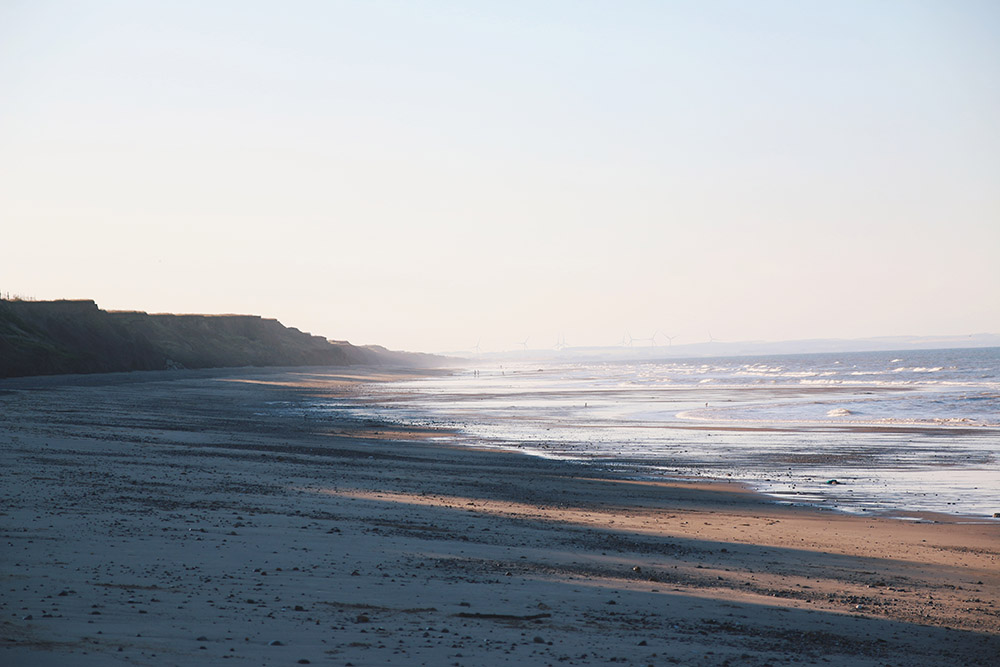 July
How amazing was the summer weather we had? July was at the height of the heatwave and we spent most days just chilling in the garden with the cats. I also popped down to London for the day for a blogger meetup in Hyde Park arranged by Ellie. It was so much fun – we had the best weather, picnic foods and I got to meet so many amazing other bloggers, and it was so nice to meet a few that I've been talking to online for years too!
We also took the van out for a quick weekend break to Yorkshire, but it literally lasted 24hrs as I had an injured foot so couldn't walk and Shane felt ill so we literally drove all the way up there, walked along the beach for a few hours that evening and left first thing in the morning! We were supposed to be seeing a lighthouse up there, but we'll probably do it this year instead.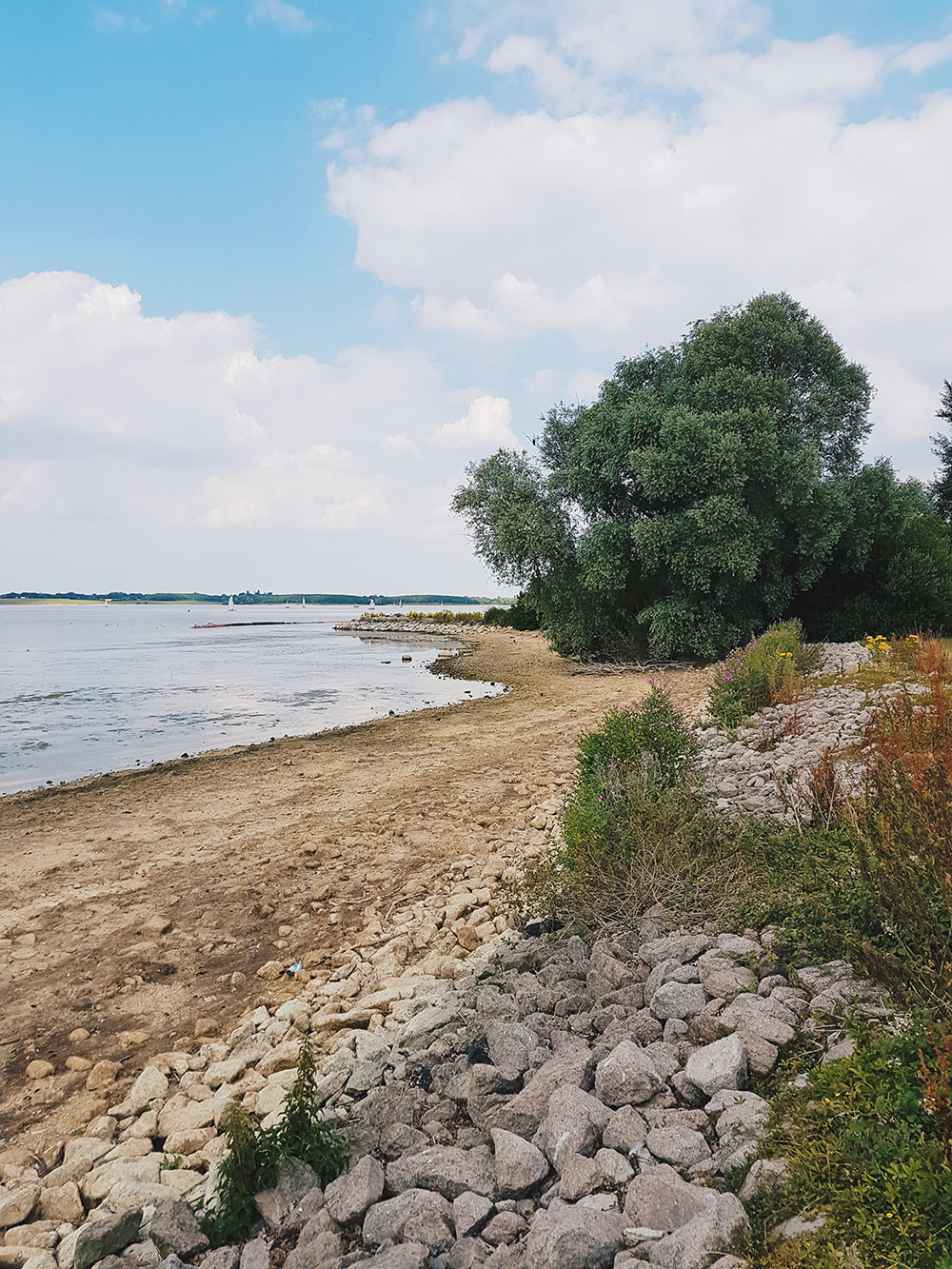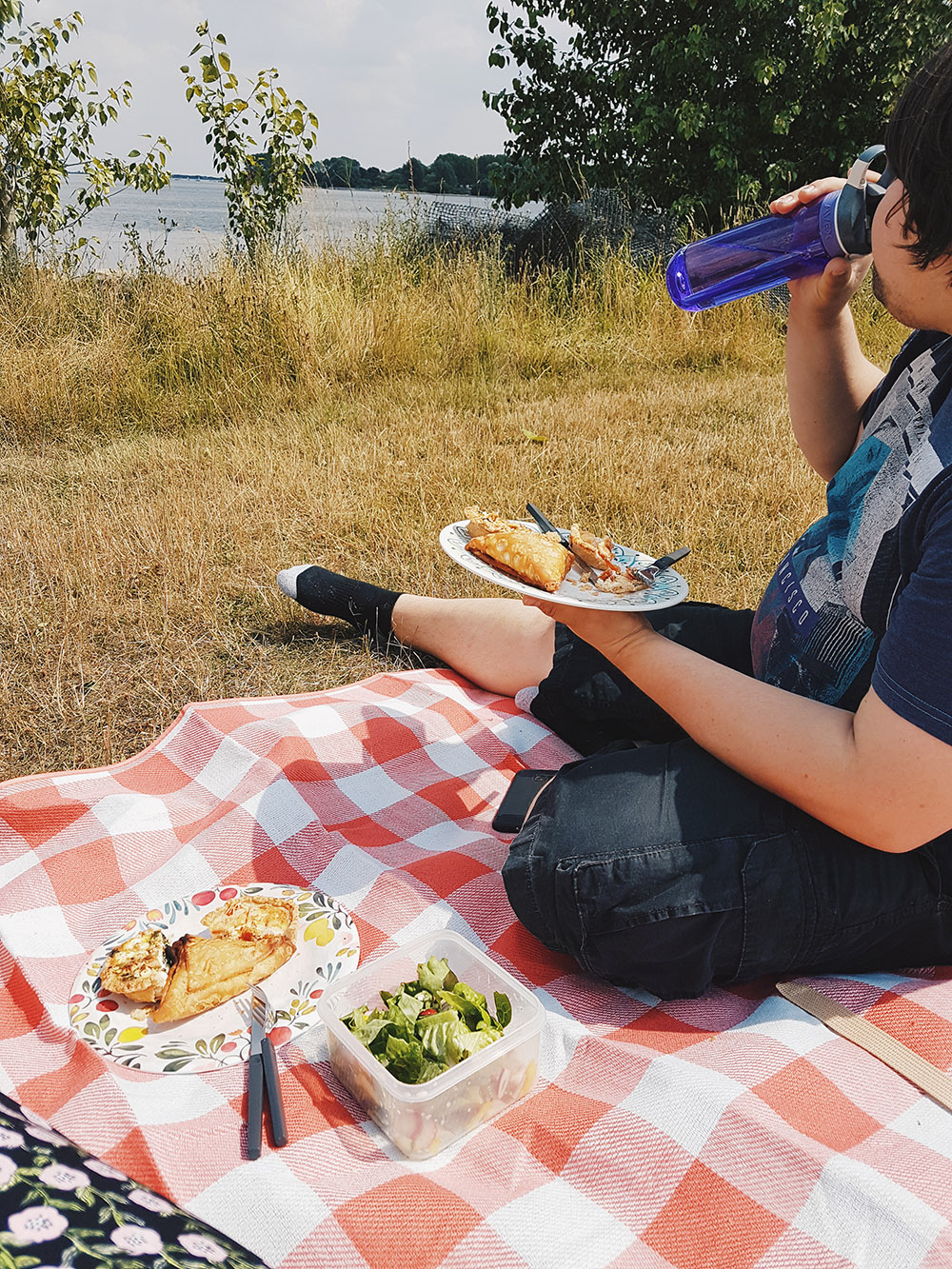 August
I think we were so worn out from working on the van for months on end before our Europe trip that it spent the whole summer back home other than the weekend we took it to Yorkshire in storage. So we spent most of the weekends just enjoying the heatwave at home, though we did go for a few picnics at the local reservoir which was so nice!
We did spend the day in Cambridge though – one of my favourite cities in the UK. My dad had a quick job to do there, so we all tagged along and popped into the city centre for lunch and a wander around. It was SO busy – I don't think we've ever visited in the height of summer before so we quickly left haha.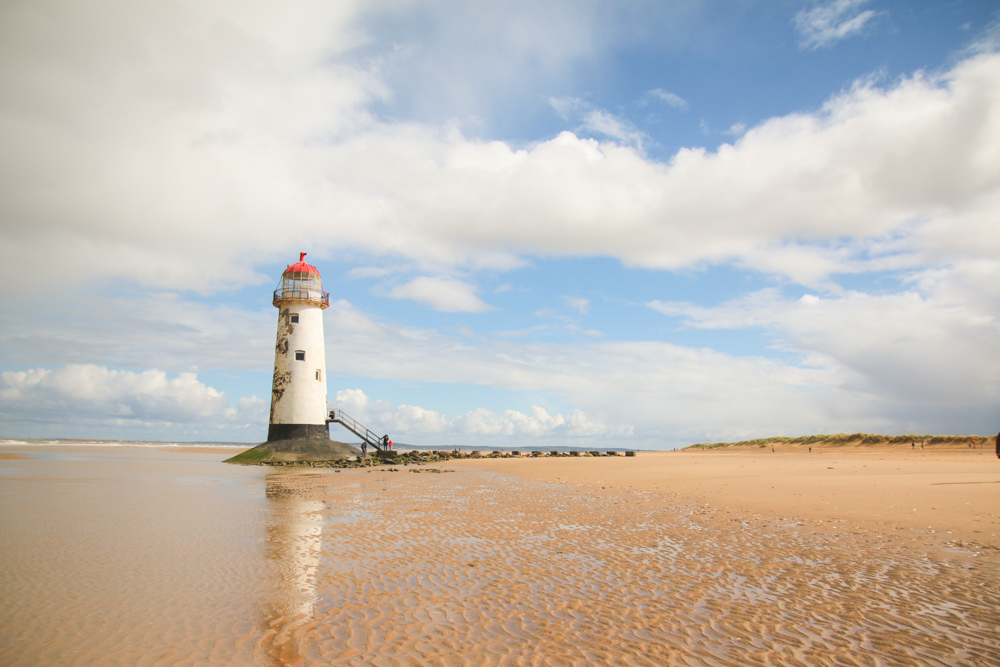 September
Sadly, my Gran passed away at the beginning of September. She was diagnosed with breast cancer at the beginning of the year, and she fell asleep surrounded by family in her home. I was lucky to live next door to her for the majority of my life growing up (my dad built a 2 bed extention when I was a kid that she moved into after my Grandad died, where me and Shane have been living for the past 6yrs) and she was such an amazing woman.
We had the best time though at another campervan meetup, hosted by Scott and Ellie of Florence and the Morgans. It was a super small meetup, with only 50 people where we sat around a campfire all night talking all about vans again. We made the most of the next day by heading to another lighthouse and a huge aqueduct before heading home.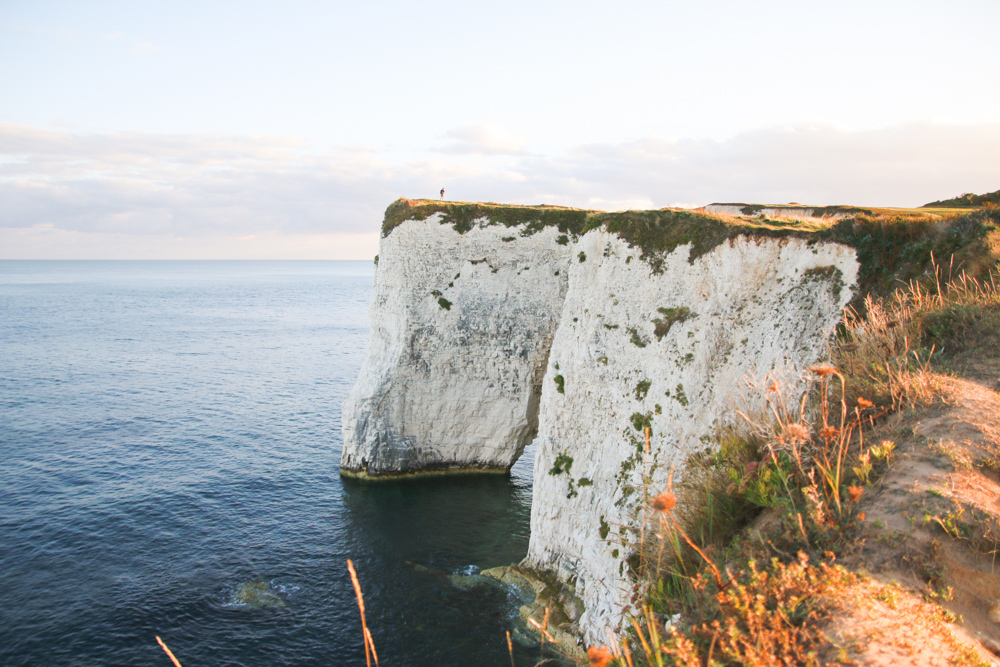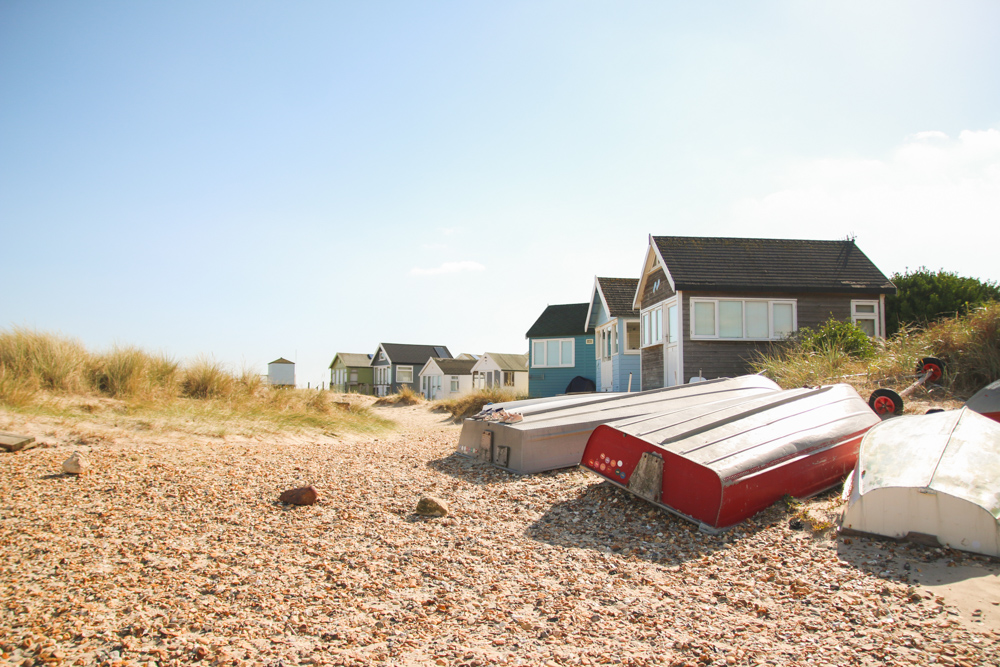 October
We were due to be spending a week in the campervan at the end of September, but we had to re-schedule it for the first week of October. We ended up having to cancel it because my parents booked over it (we need someone to be at home to feed all of our cats and give Mr his medication) so we only had a couple days to take instead. So we headed back down to the south coast to visit Old Harry Rocks and Mudeford Beach which we'd tried to visit back in April after our Madeira holiday. It was such a great few days and we were so lucky with the weather.
We also met up with Tara again for dinner in Bournemouth – it's so nice meeting up with blogging friends in real life!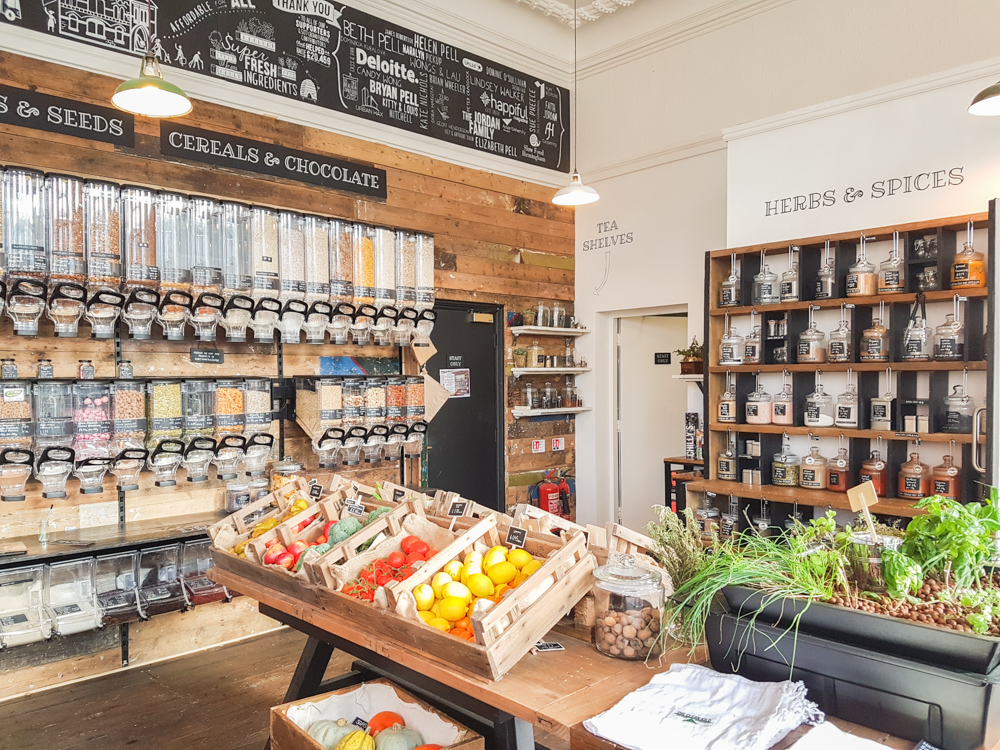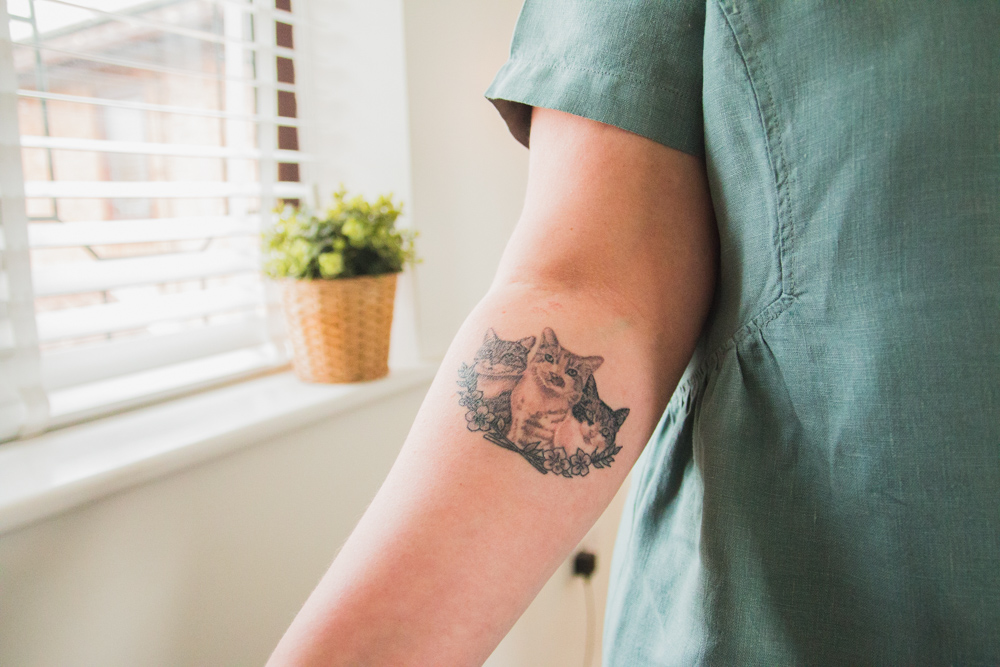 November
This year has been all about reducing our plastic consumption. I've said a few times now, but I started following Mama Eats Plants on instagram at the beginning of the year and she's so inspiring with her zero-waste lifestyle and vegan food. I've made a few of her recipes now and they've all been SO delicious. So we finally made it to the biggest zero-waste store in the UK in Birmingham, and I shared my tips on how you can make some easy zero-waste changes. We didn't need to stock up on too much at the time, but we'll definitely be back again!
I also finally got a tattoo after wanting one for as long as I can remember. And yes, it's of our three fur babies haha! I just love them all so much!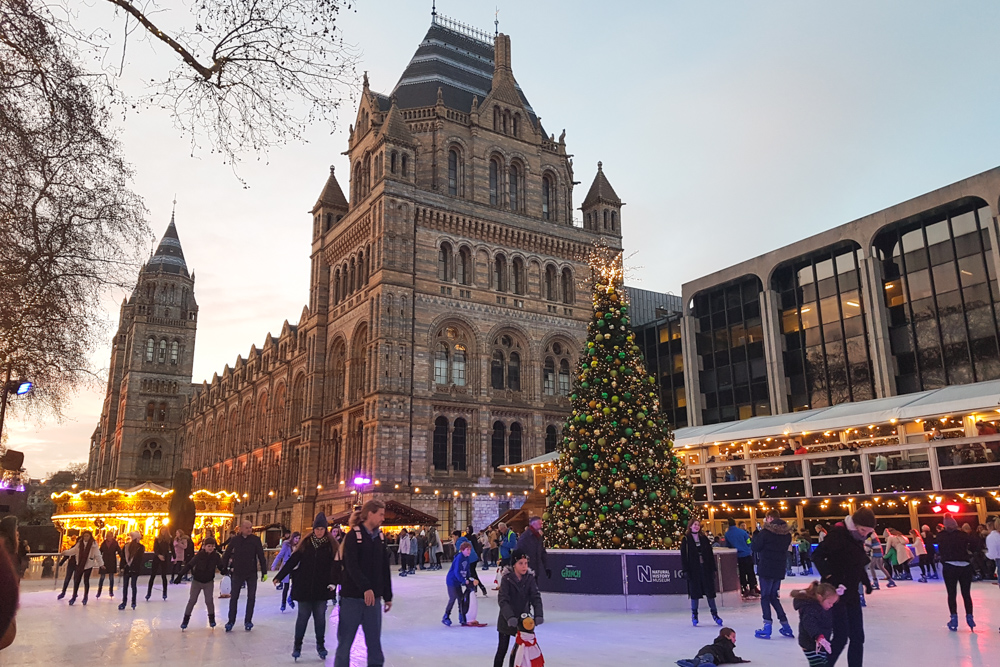 December
Well, nothing much has happened this month tbh. We were planning on heading to Scotland between Christmas and New Year in the van for a few days, but Shane wanted to get the van finished instead, and it's a good job we didn't go, because Shane forgot that the tubing for the heater had been disconnected and drove it back to the storage yard a few weeks ago and it had been ripped out at some point – basically we'd have driven all the way up there and wouldn't have had any heating in the van and I for sure wouldn't have been able to cope with that haha!
So far we haven't got too much planned for 2019 – but I'm sure we'll have some things penciled in soon. I just hope it's a whole lot better than this year!
How was your 2018?
Follow
Save