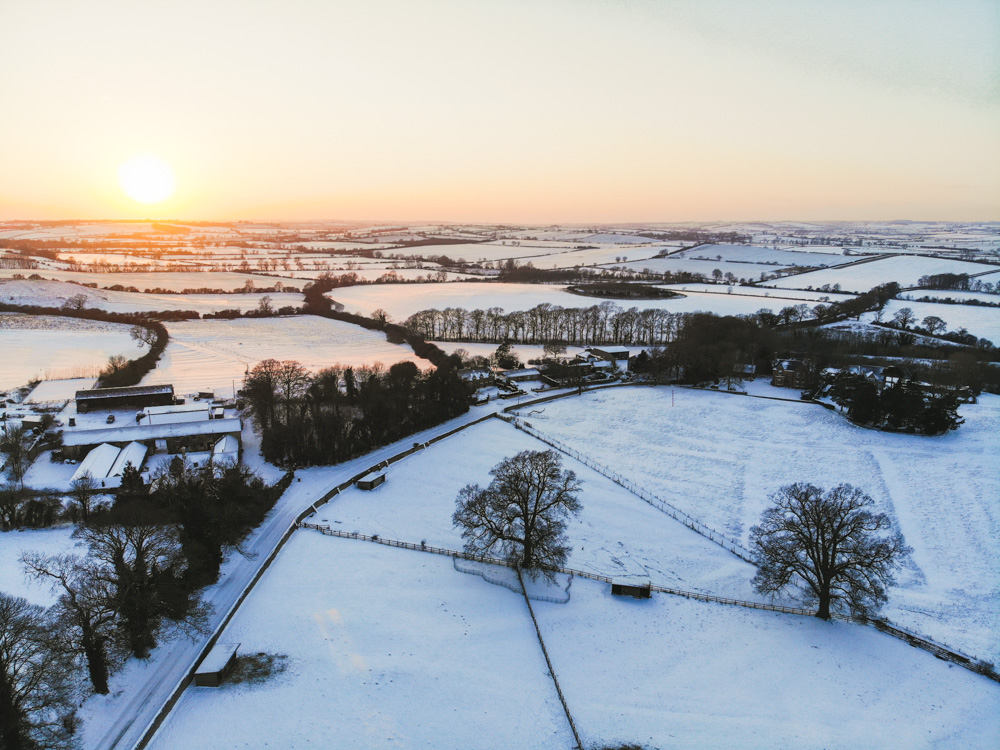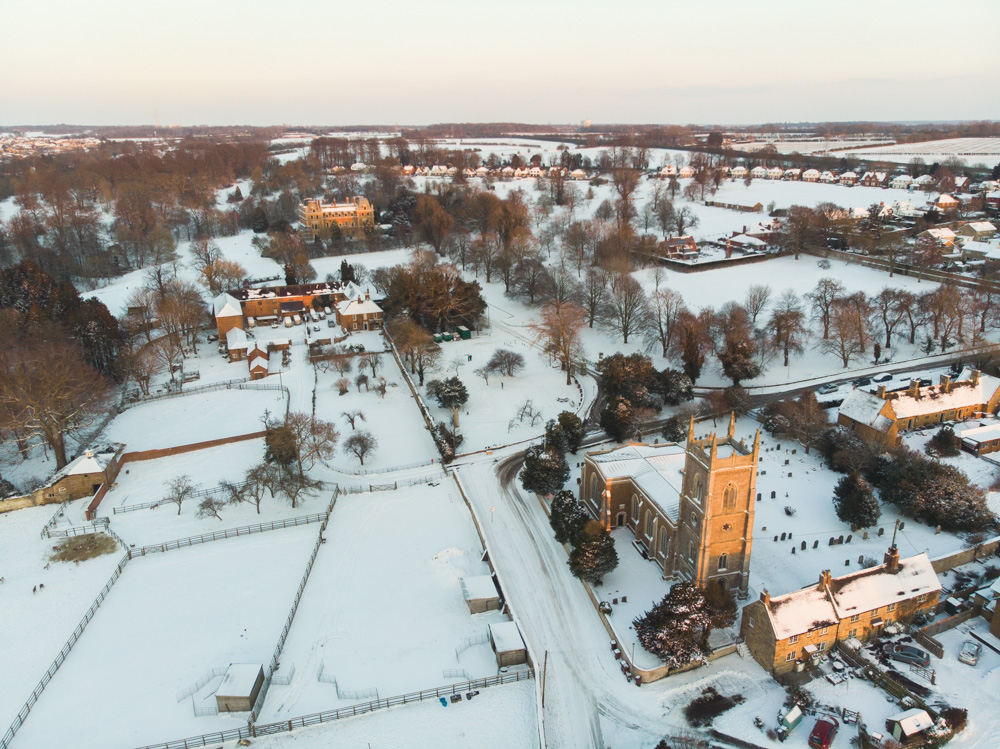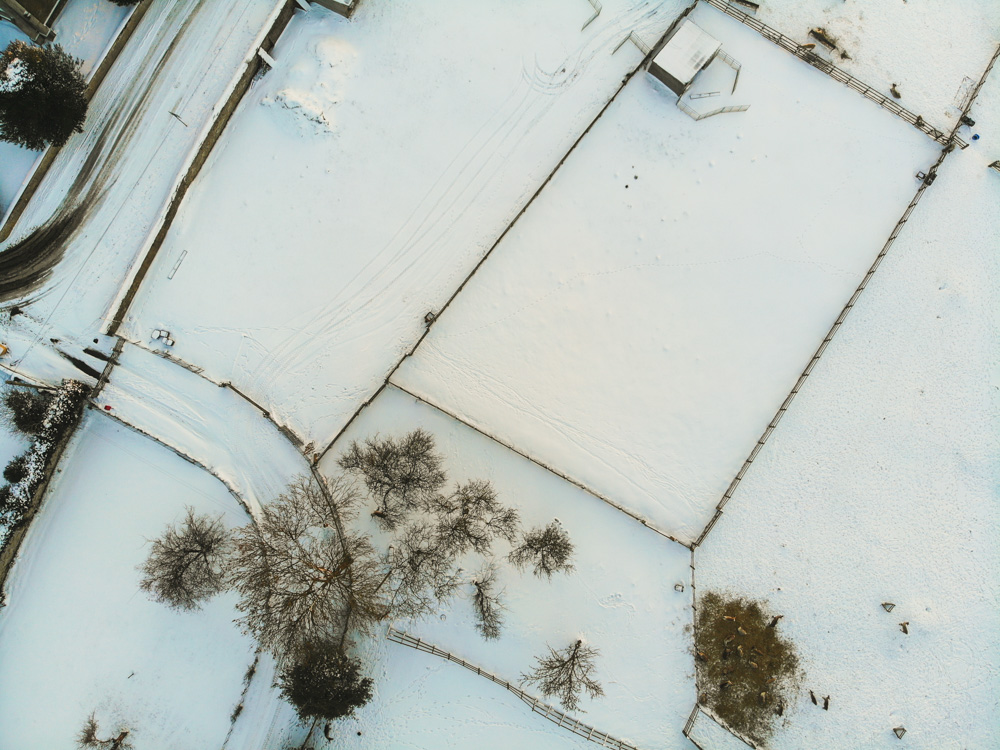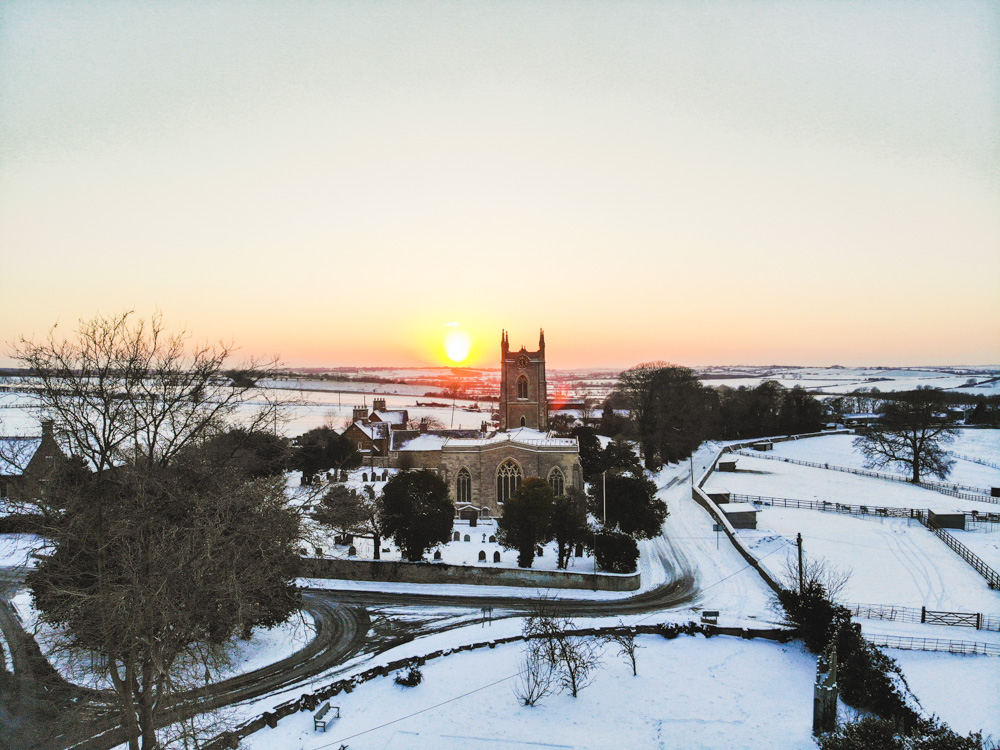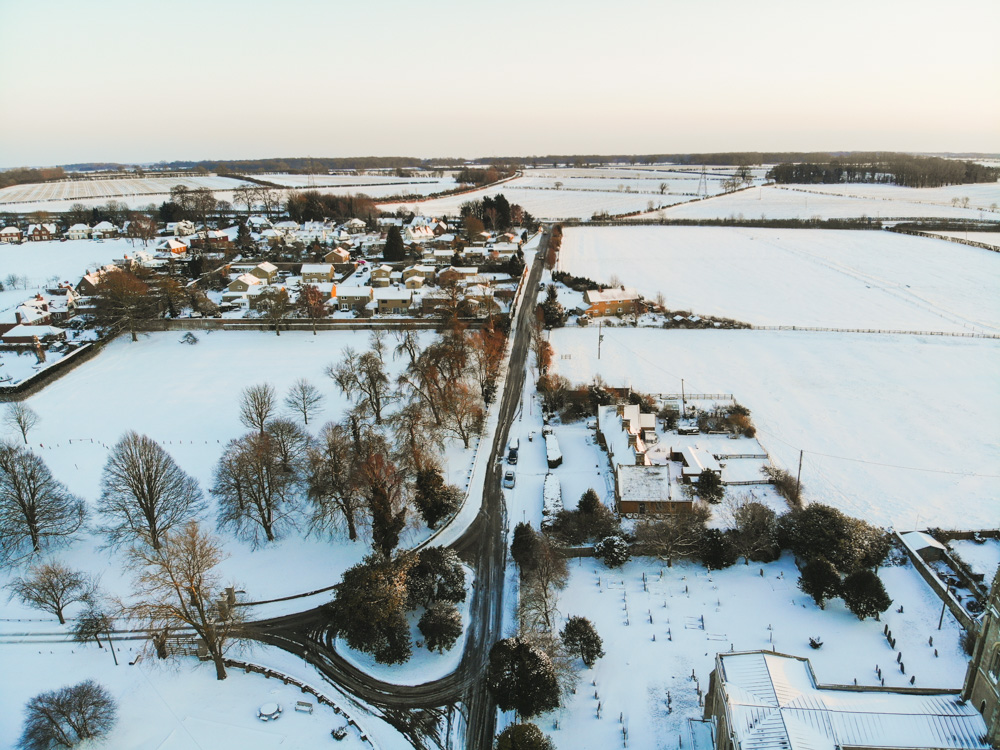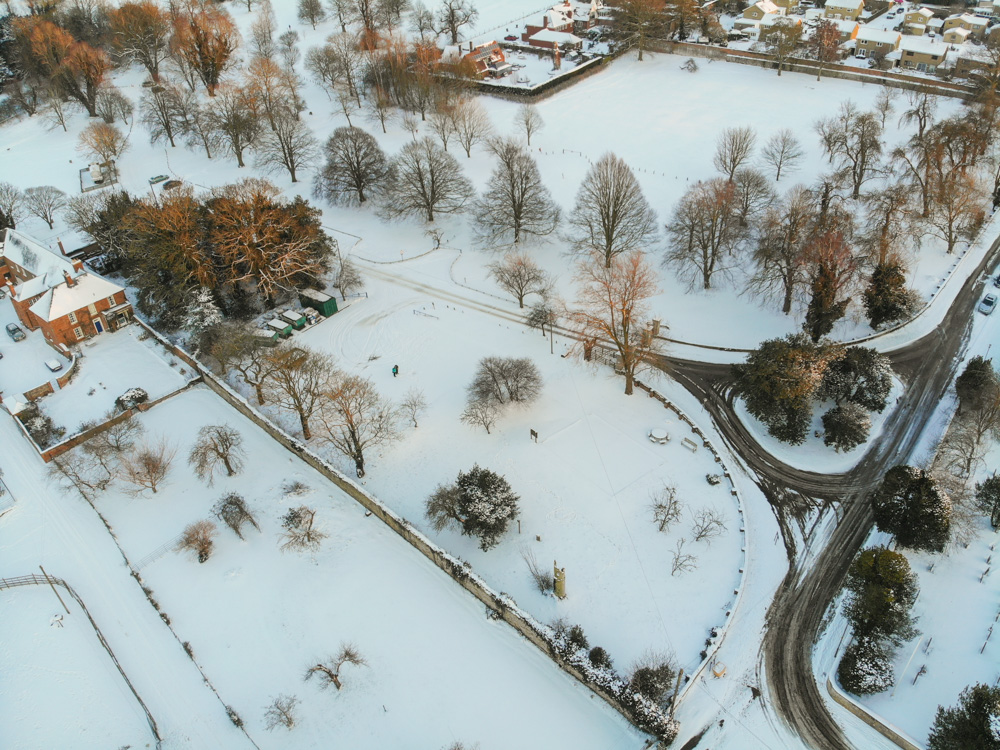 The Beast From the East
I think we're finally over the famous Beast from the East and Storm Emma weather combo we've all been suffering with the past week. How is it for you? Our snow is finally starting to melt, though it's turned to that horrible slushy snow now, and the roads are starting to be drive-able (though there are still some huge snowdrifts on a few roads around me).
It did make for some amazing photos though! I got sent home from work early and Shane and I immediately went out to our local park to take our drone out to get some snowy drone shots and a video and they didn't disappoint! I think they're our favourite yet!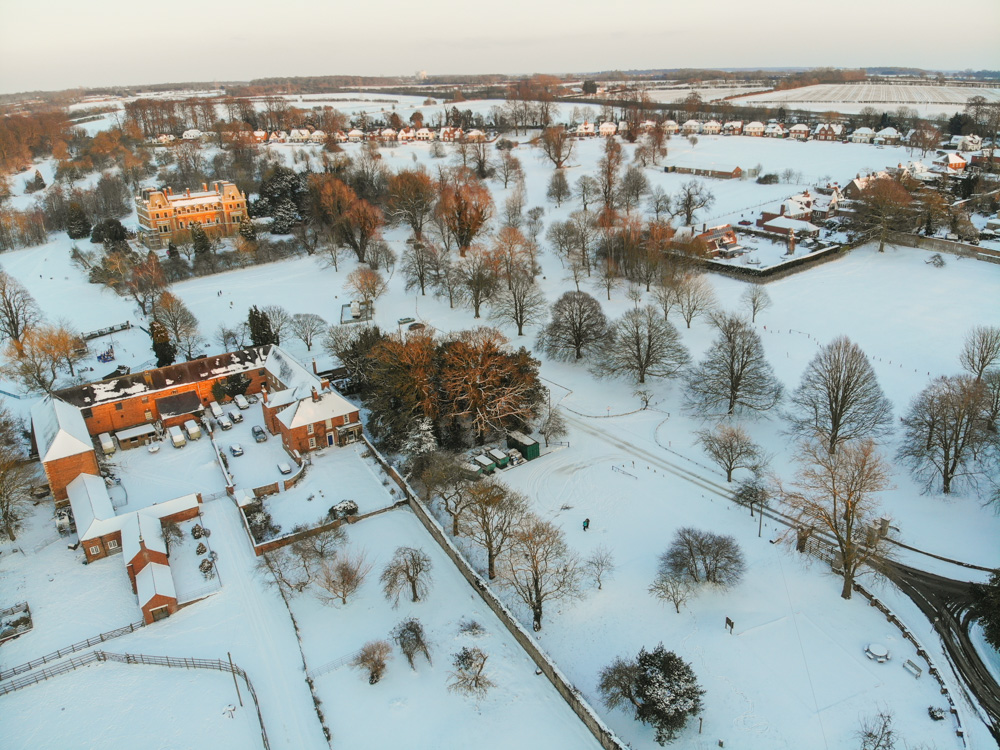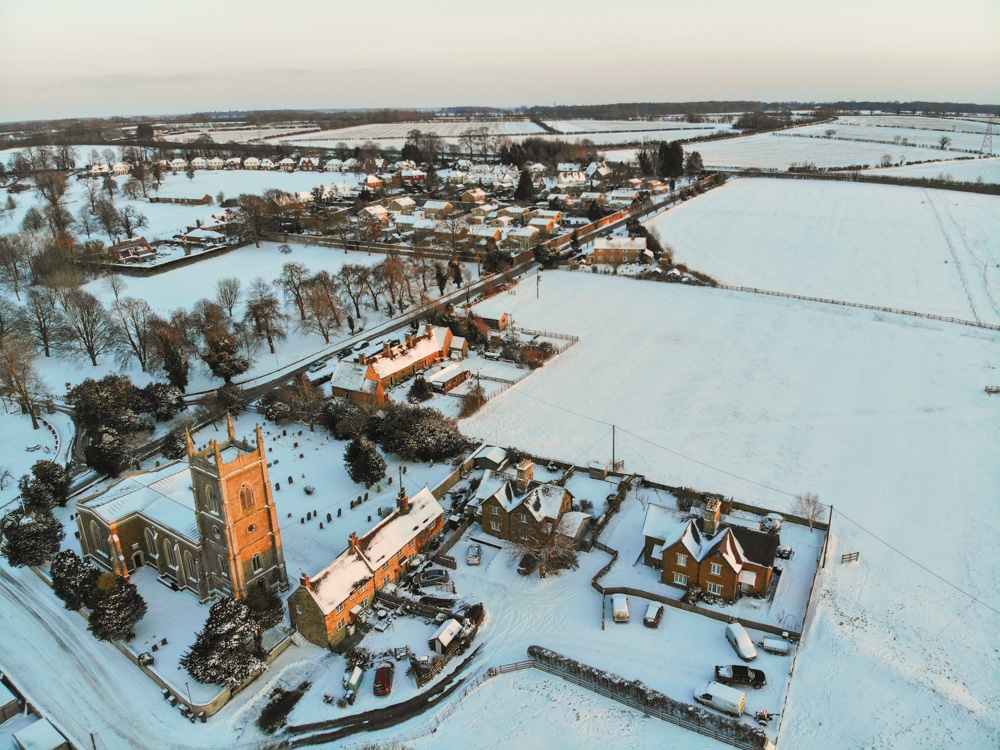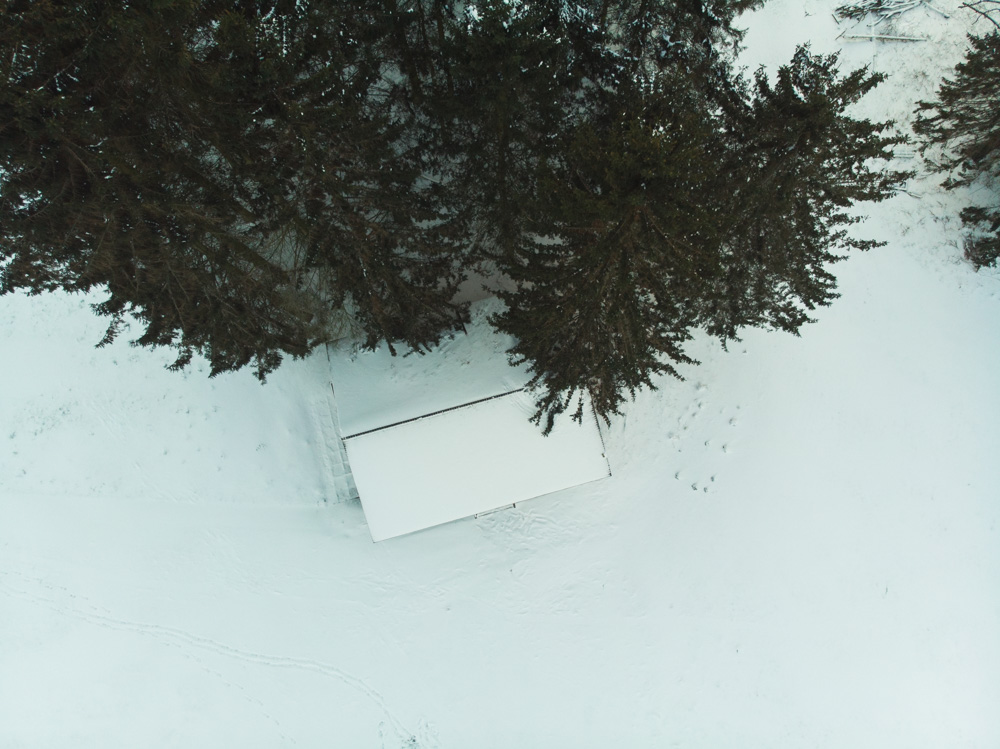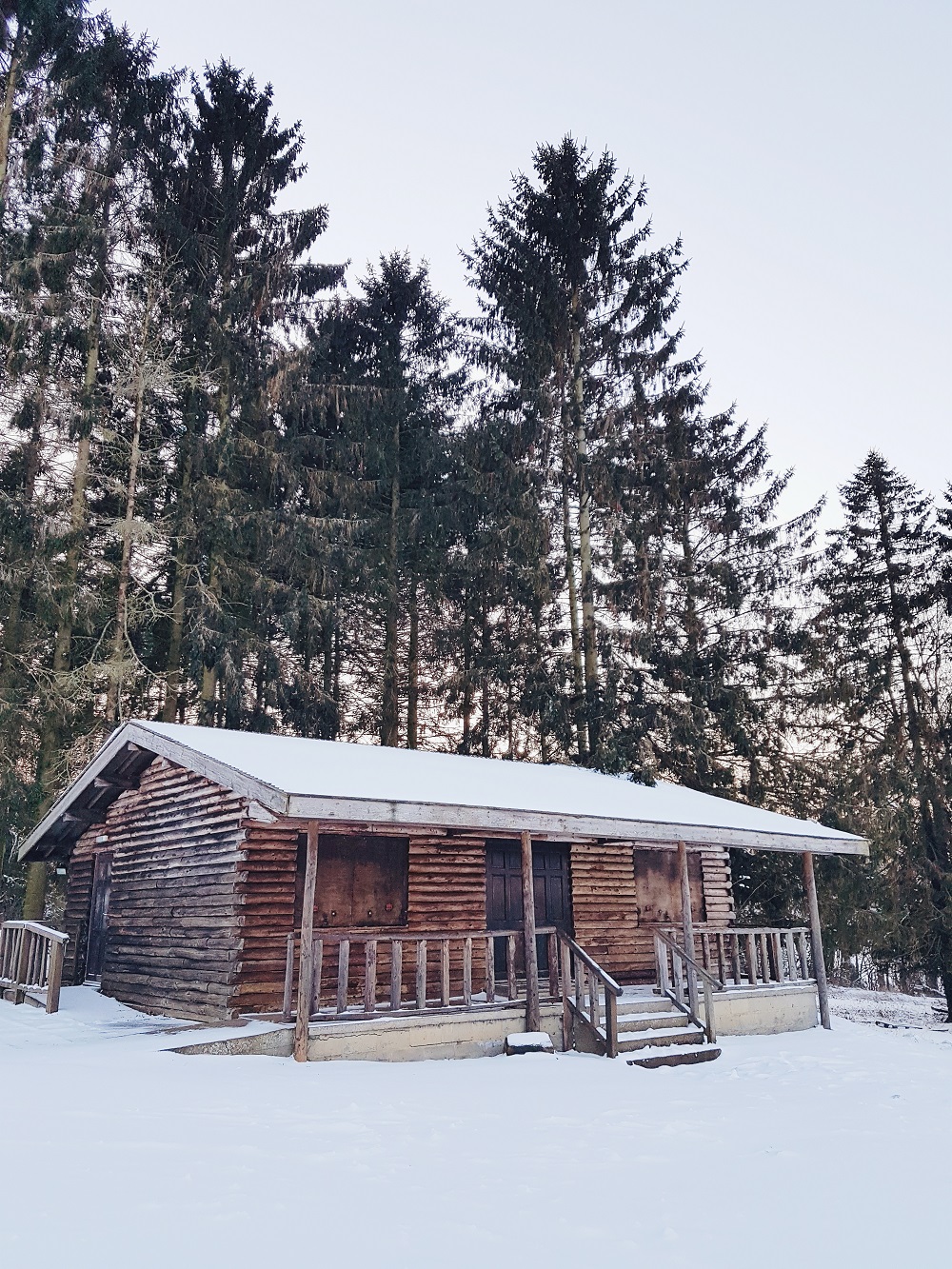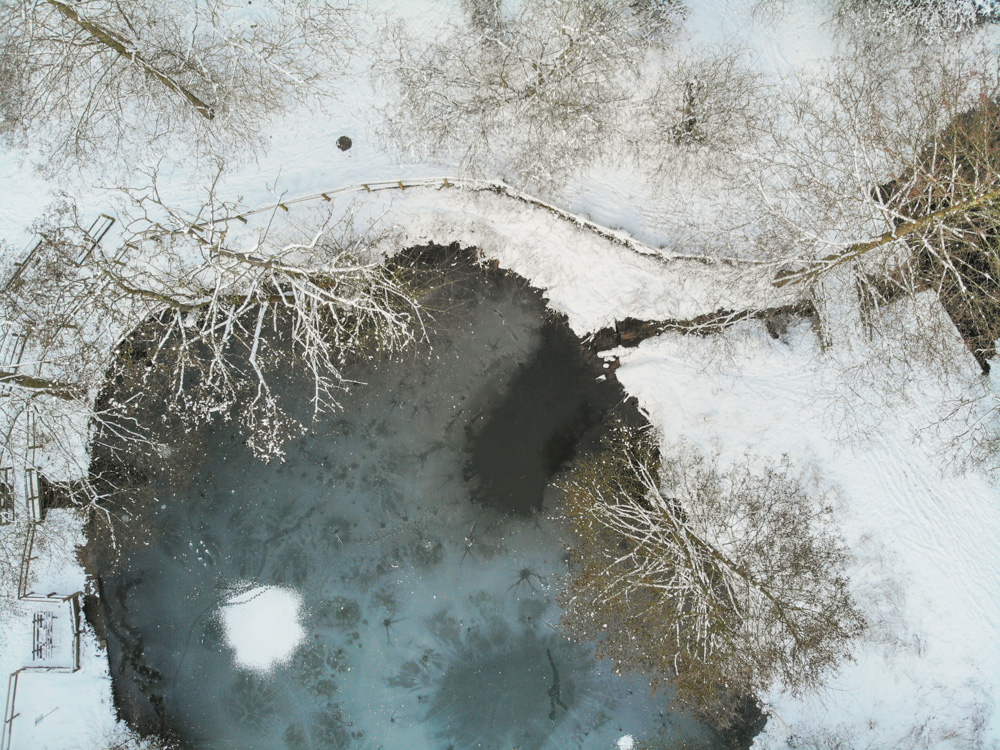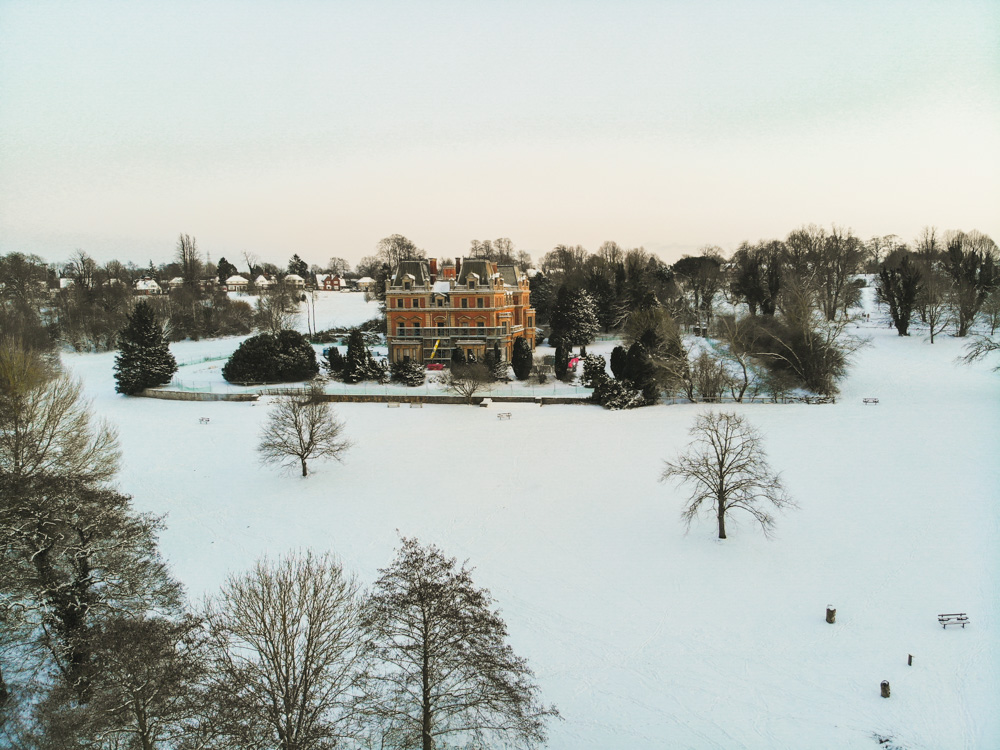 They were taken at the beginning of the storm, when we still had sunshine and pretty sunsets to admire. But after that the weather just got worse and worse, and now we've been left with slushy snow and dreary fog, which doesn't get the best drone footage sadly. We attempted to take it out on Saturday after a huge dump of snow on Friday afternoon, but it was just too grey and foggy to get any decent shots. But I did take my DSLR out for a change and got some photos at least.
We walked down my village and through some public footpaths and ended up coming across these snow drifts. They weren't as deep as some of the ones around my area, but they were still pretty deep! I was like a kid all over again, jumping in them and most of the time getting stuck, falling over and laying there like a beached whale haha!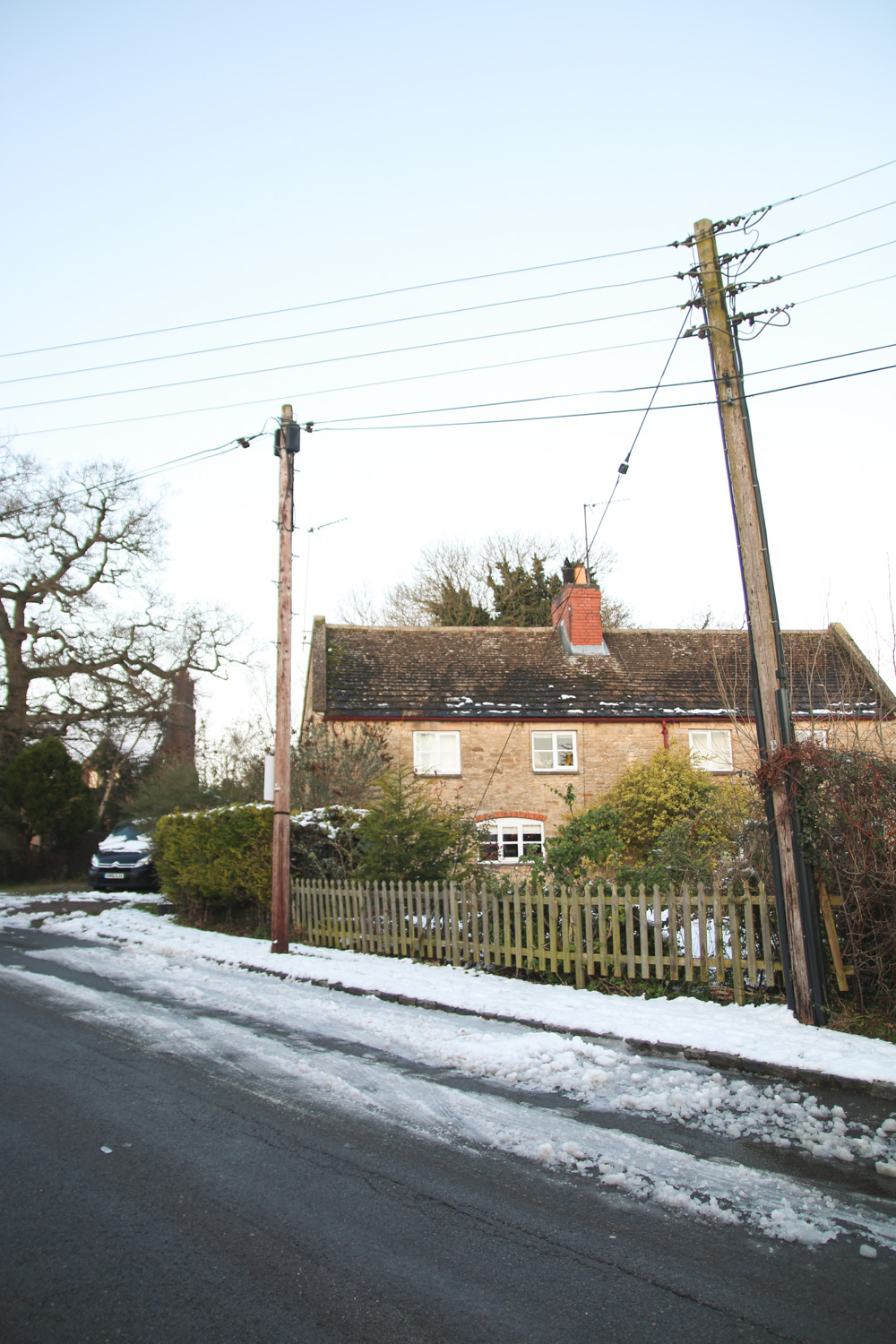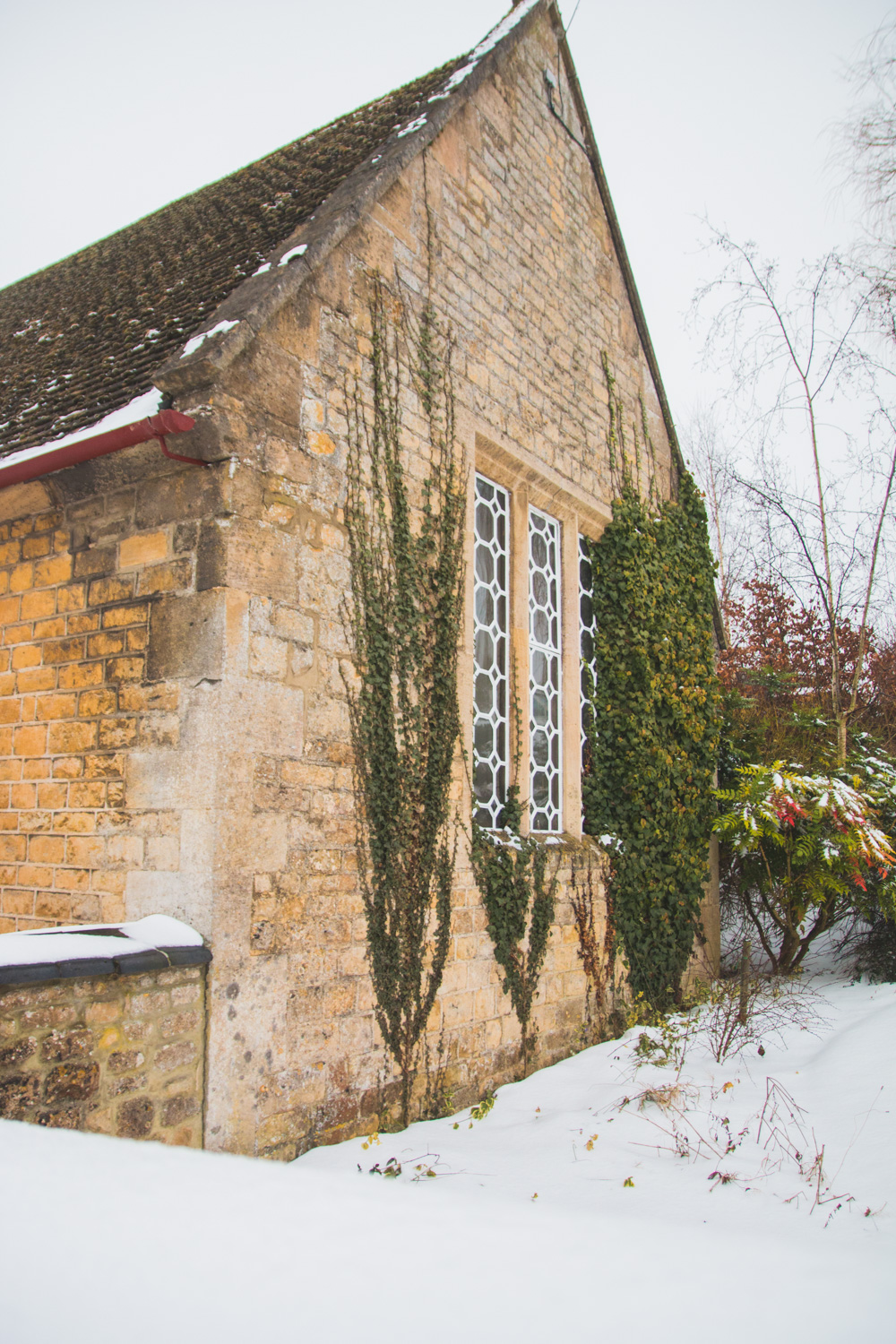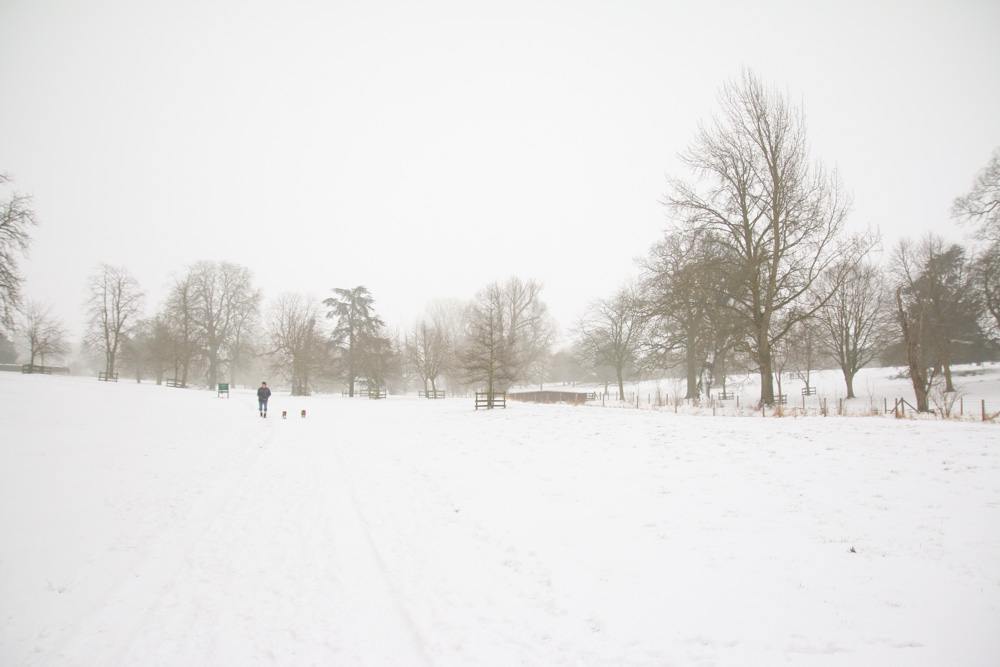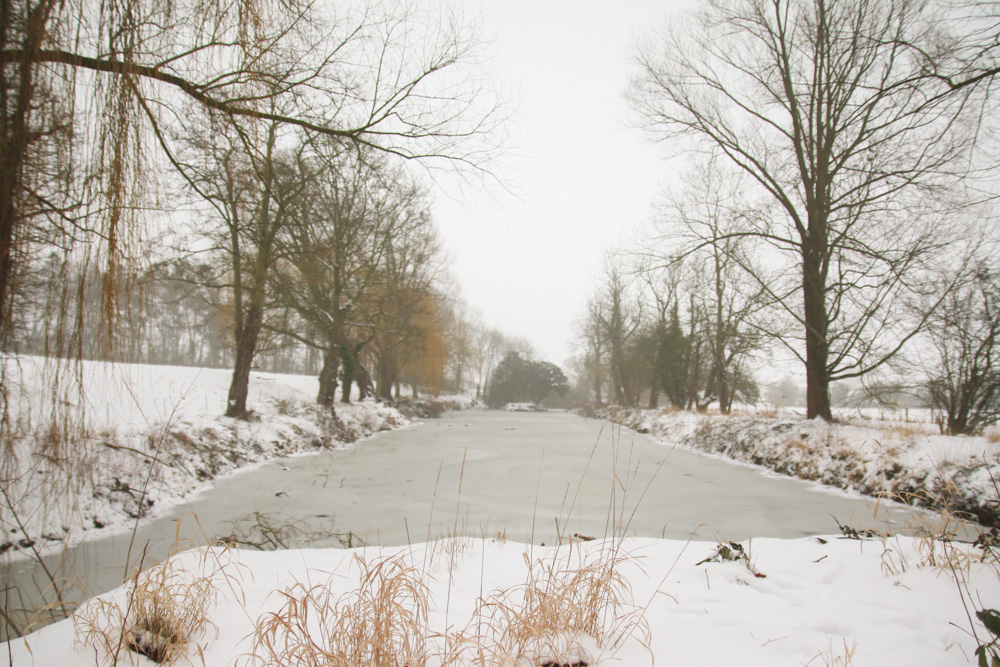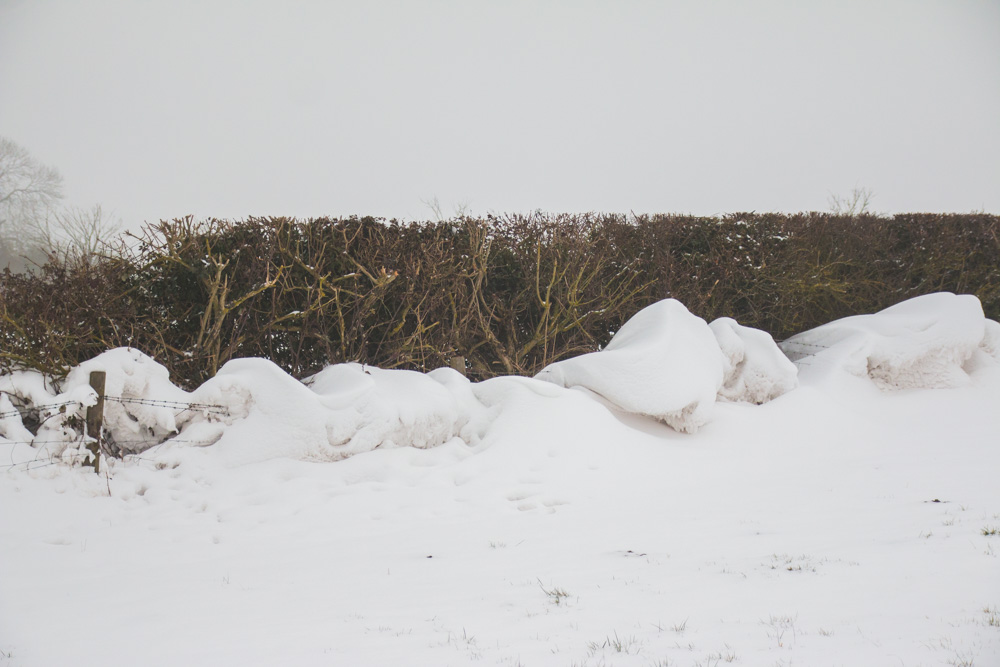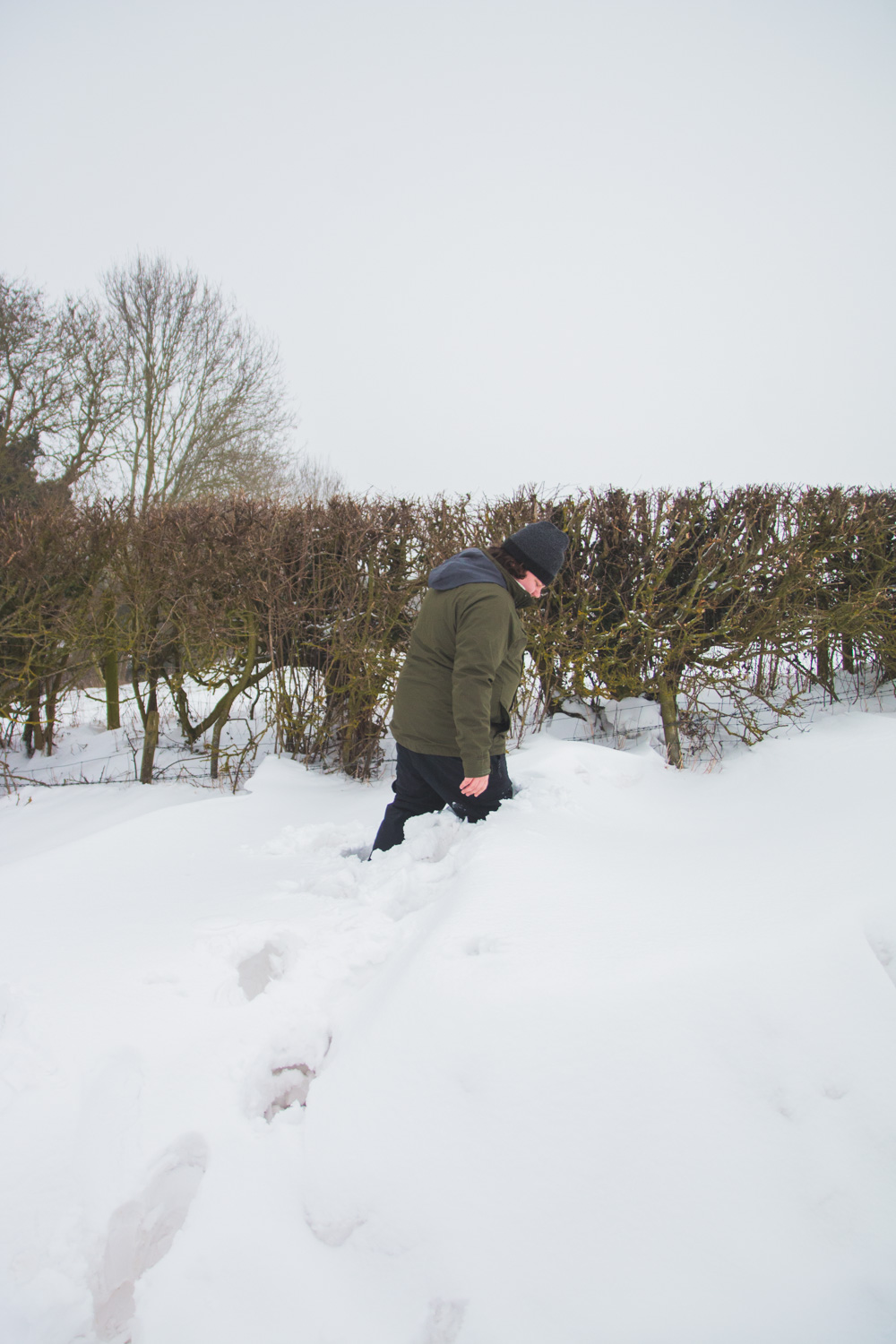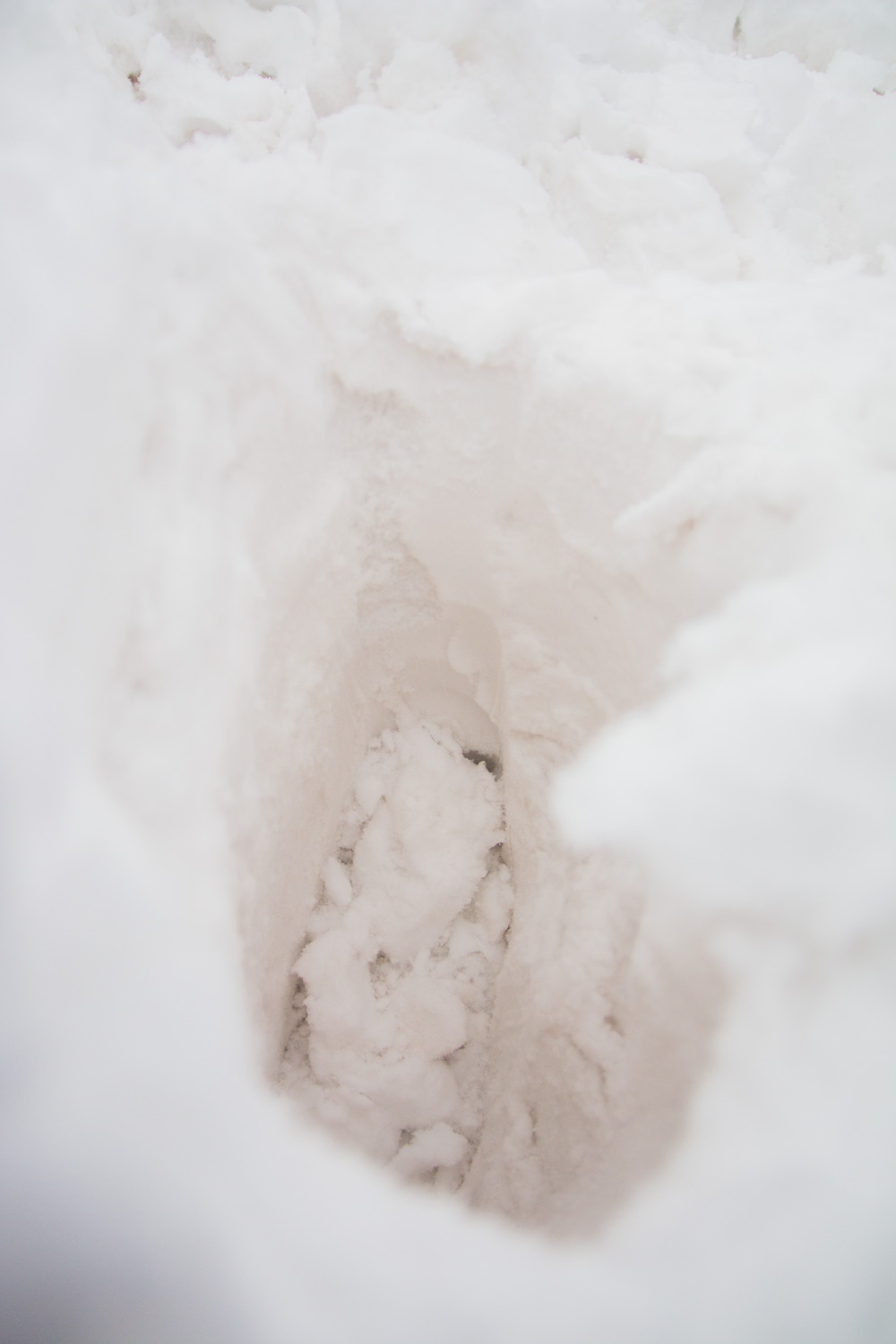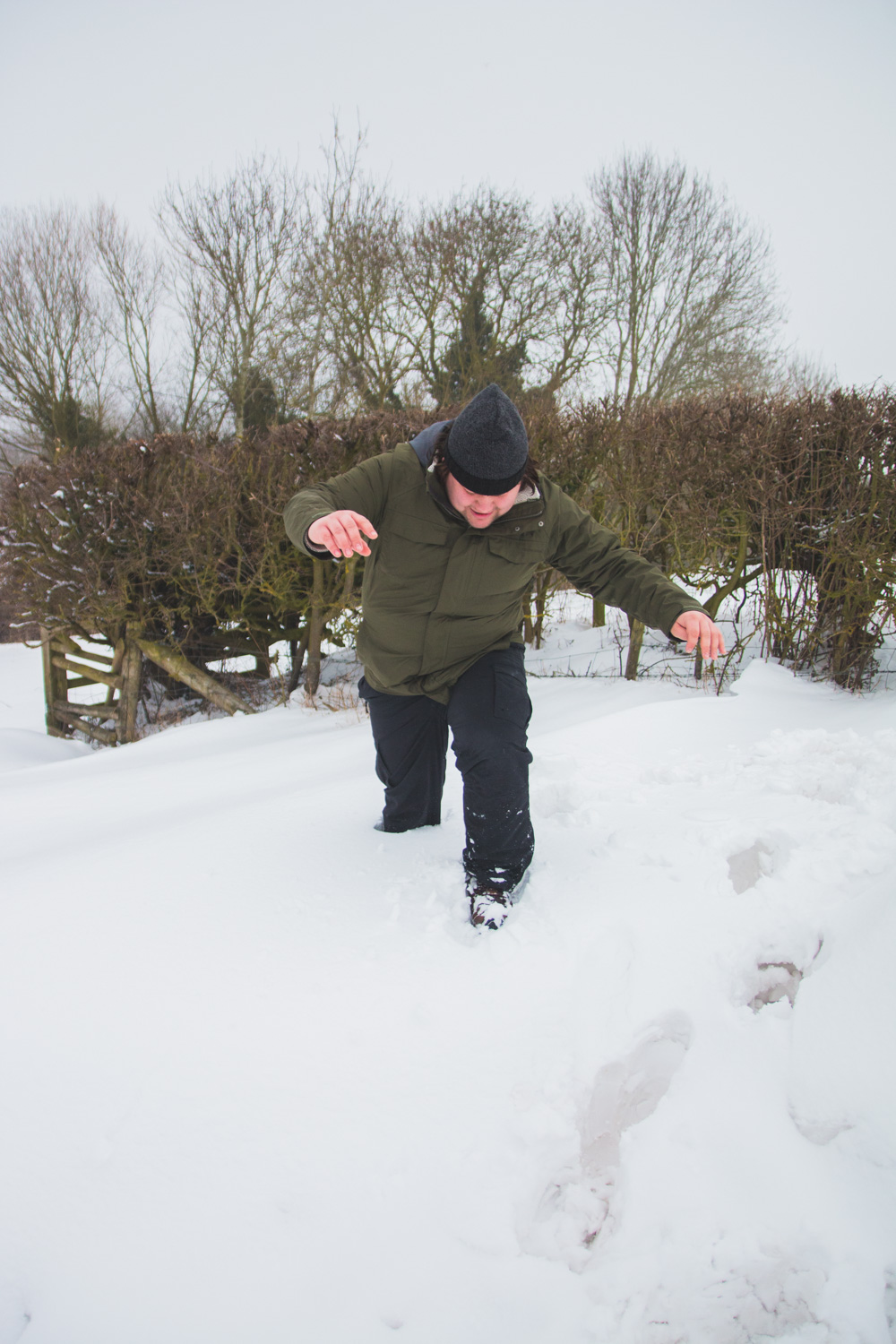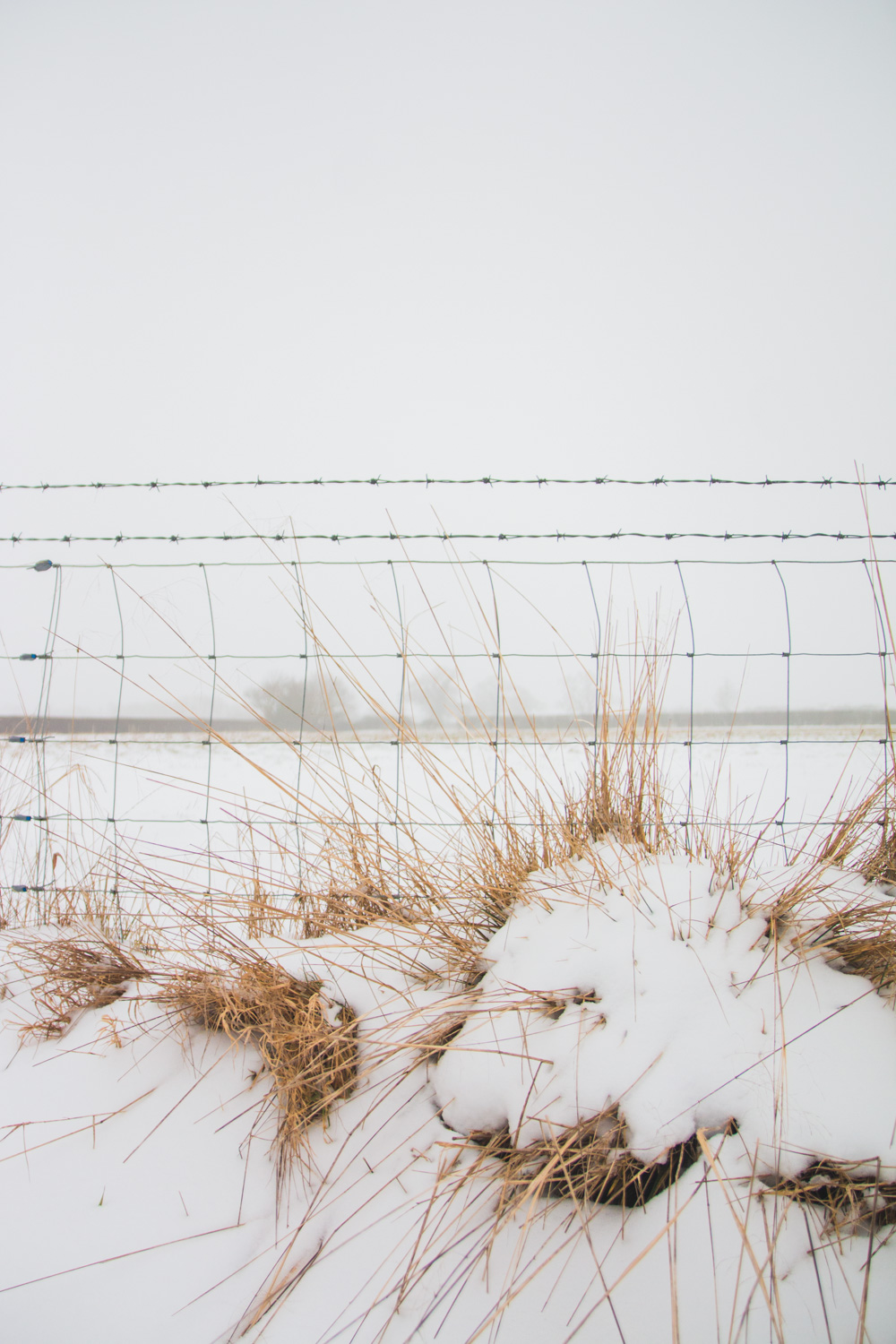 We walked 4.5 miles, which I know doesn't sound like much, but as I've basically been on the couch every single evening and weekend since our trip to Portugal in December, I've gotten SO unfit! Plus, walking in the snow is not easy, especially when it's up past your ankle! So I'm feeling a little sore today, that's for sure!
How cute are these horses though?! I love horses so much – I actually did horse riding every weekend as a kid and loved it, but gave it up as I got older. They were so friendly, and although there was a huge prickly bush between us, I did manage to give them a little stroke on the nose, while Shane just stood there laughing at me chatting away to them and taking 100 photos!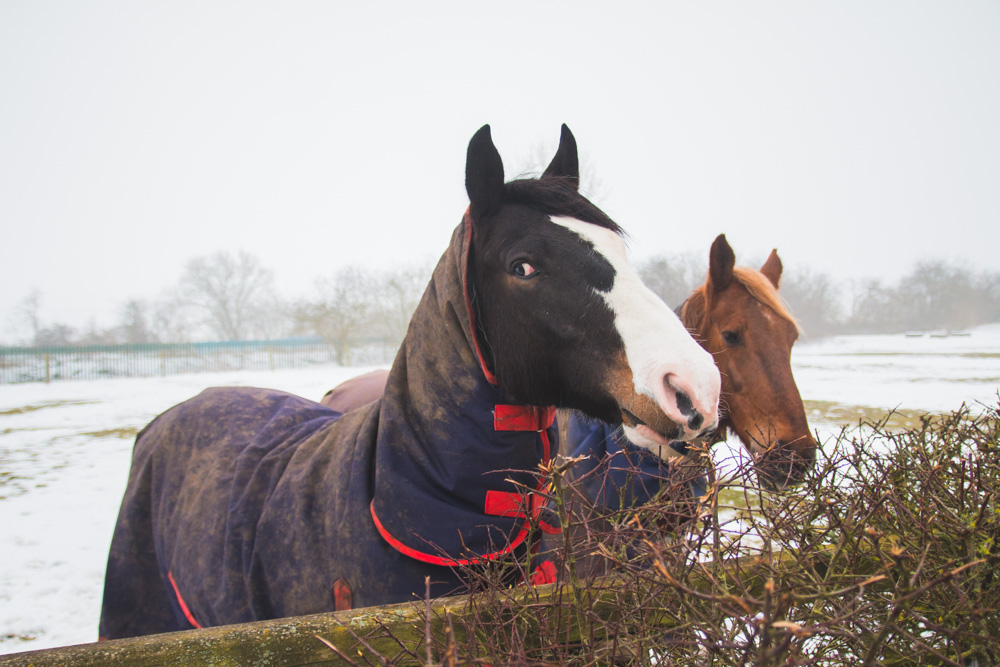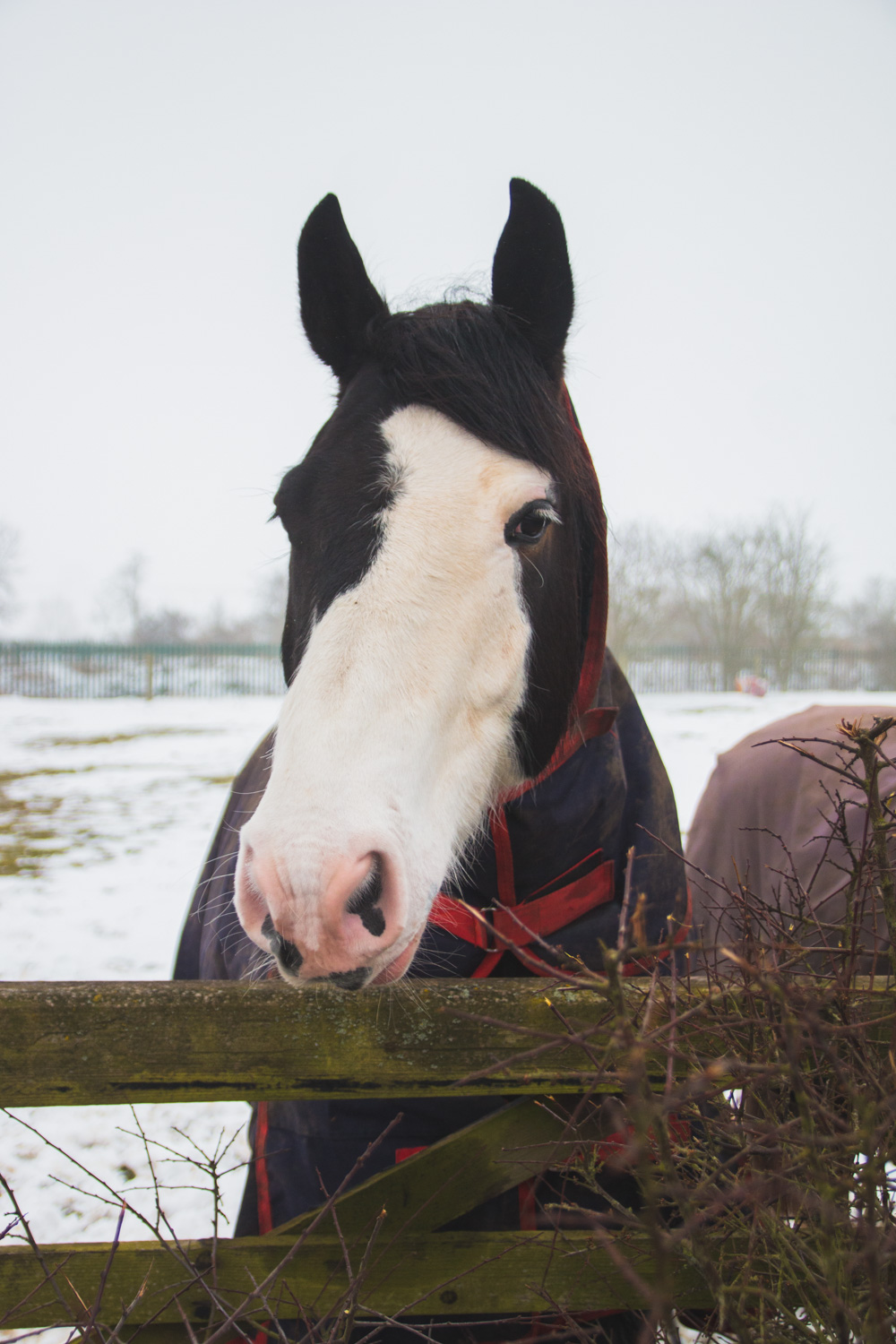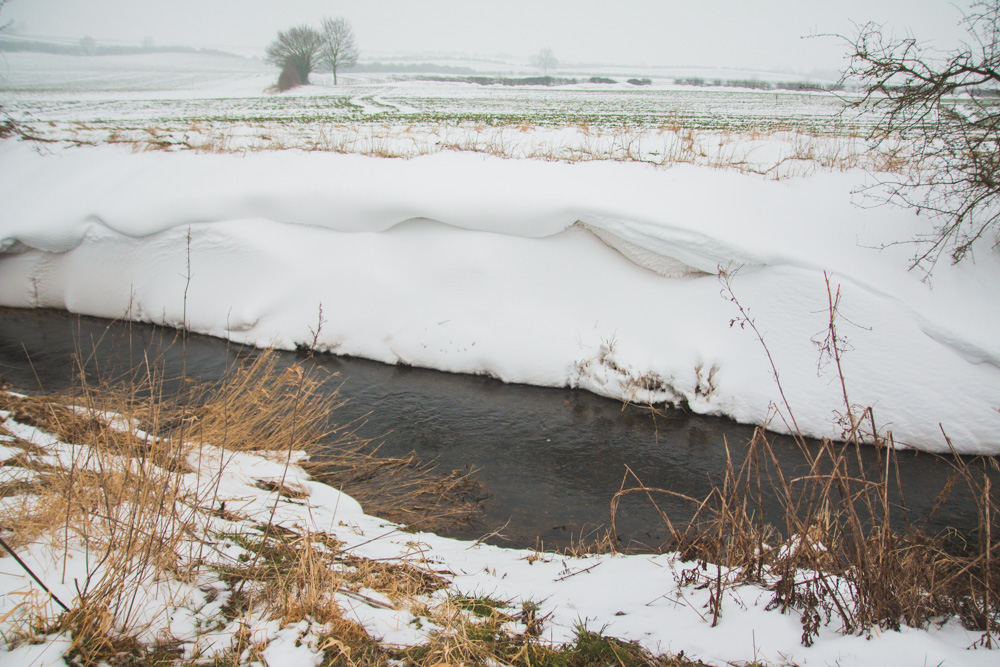 We went for a second walk later in the day to try and get some more drone footage, and came across these drifts over a river! I just find it fascinating how the weather can create things like this! It's amazing! It's safe to say though that I'm definitely over the snow now and really really want spring to get here asap! I miss seeing all the daffodils starting to pop up and the snowdrops that are on their way out.
And also, we made a little YouTube video of our drone shots! Go check it out (and subscribe). We're planning on doing little vlogs of each of our trips and weekends away in the campervan (hence the campervan youtube).
I feel like this winter has gone on for years, so give me all the spring flowers, warmer weather and daylight savings now please!
Follow
Save