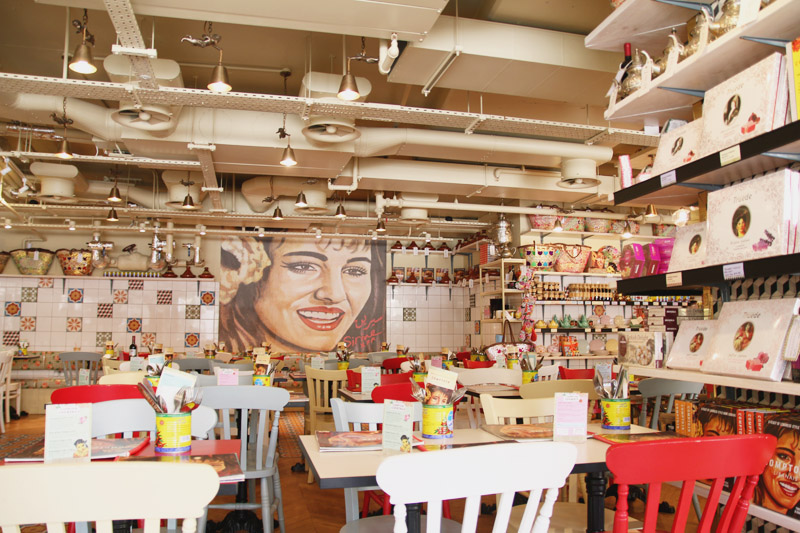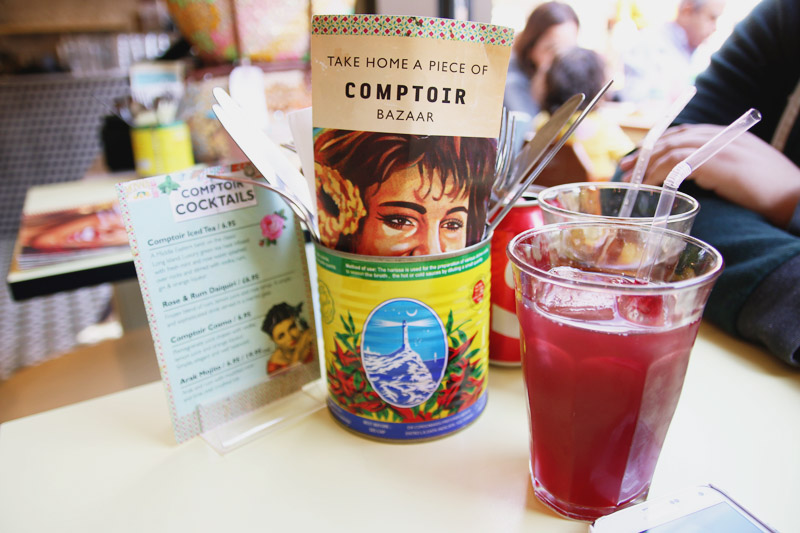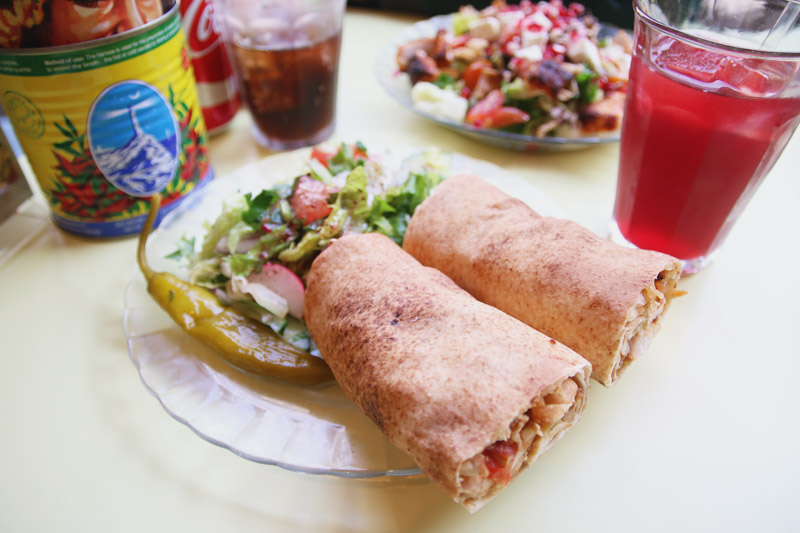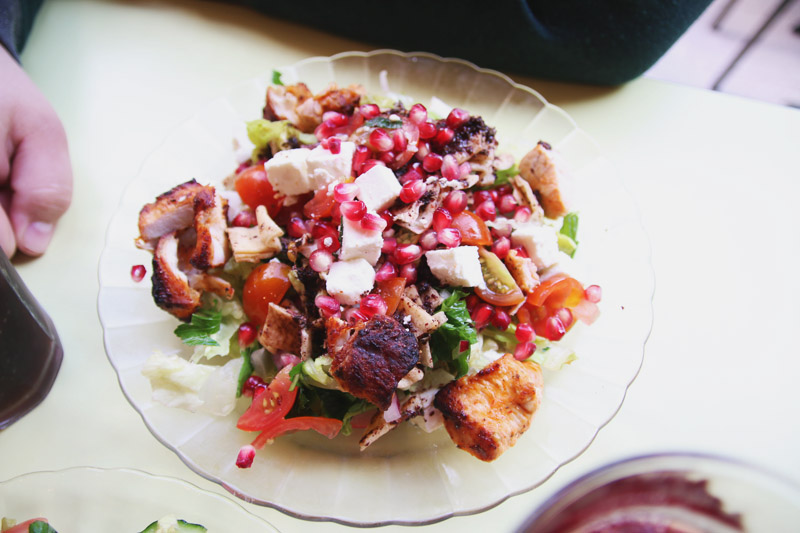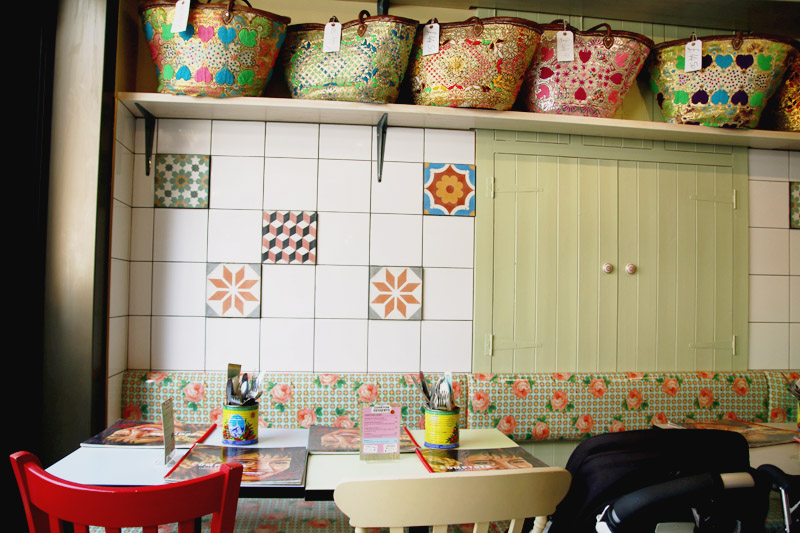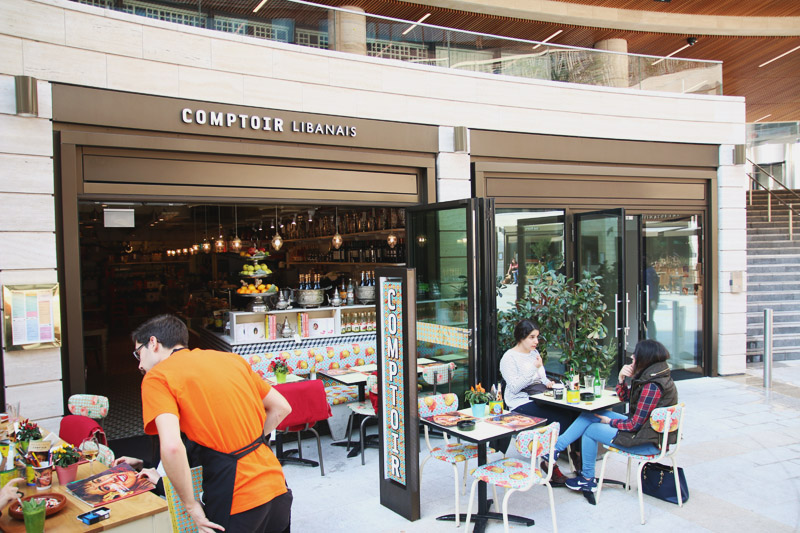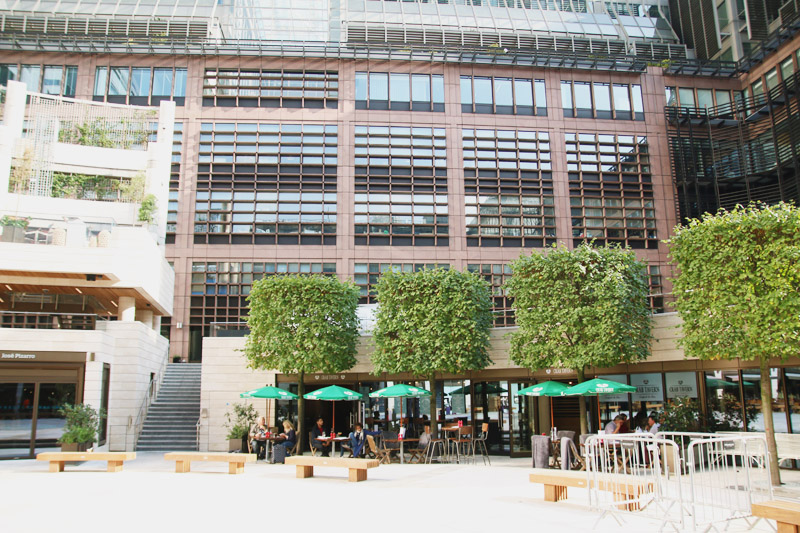 After exploring the Barbican, we took a walk over to Liverpool Street Station to Comptoir Libanais. I absolutely love middle eastern/lebanese food, and last year we tried out Yalla Yalla, which I loved so I dragged Shane along to Comptoir. The smells as you walk in are just amazing! It was such a warm day that we were lucky enough to get to sit outside.
Honestly, I was a little dissapointed in the food as the chicken wrap that I ordered was a little bland and could have done with some kind of sauce in it or something, but the salad and pickles were amazing! I actually ended up ordering some extra pickles. Shane ordered a salad which was nice, but it did get a little tangy towards the end, but the lemonade! Oh my gosh, SO good! I ordered the pomegranate and orange blossom one and it was absolutely amazing!
I absolutely loved the decor in there too, with so many colours and they even have a mini 'bazaar' where you can buy bags, books and things like rose water too. I'd recommend a stop by if you're ever near. I think if we visit again, I'd order something other than the wrap though.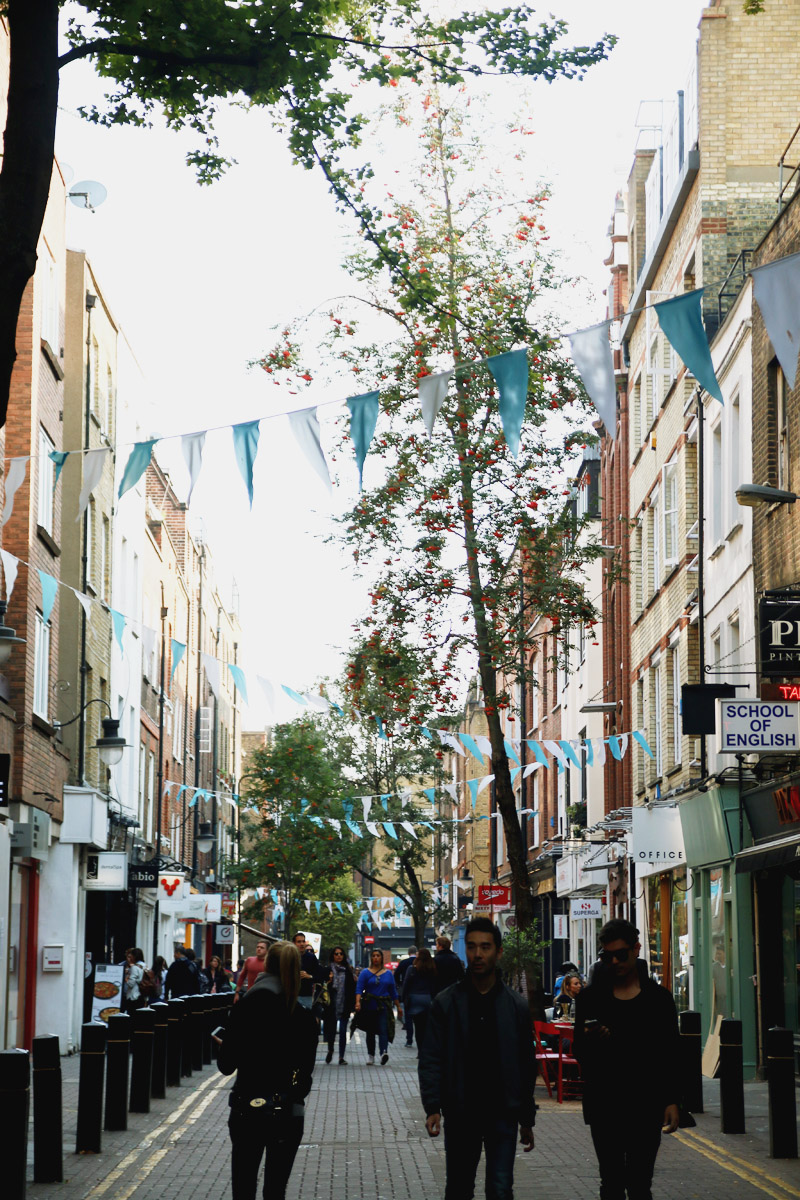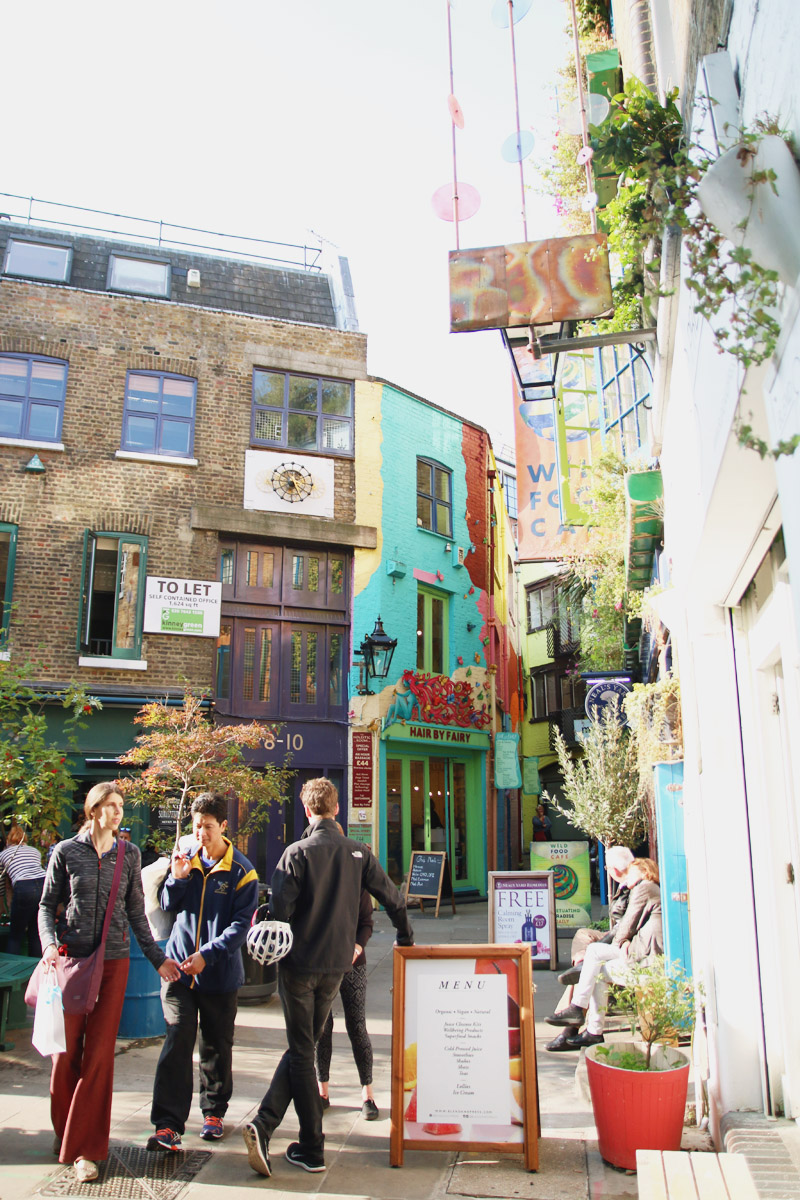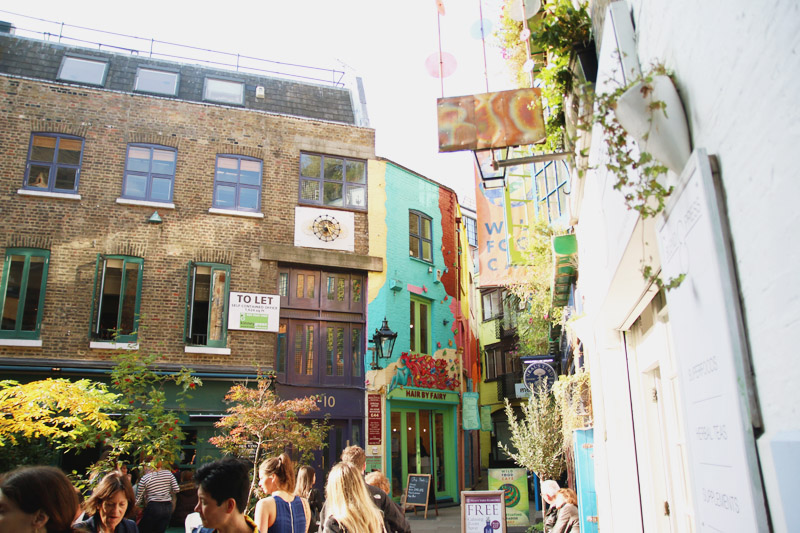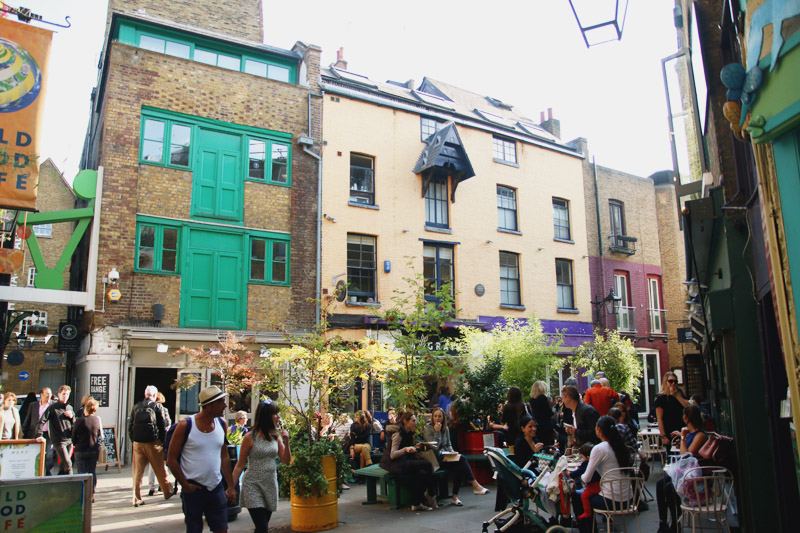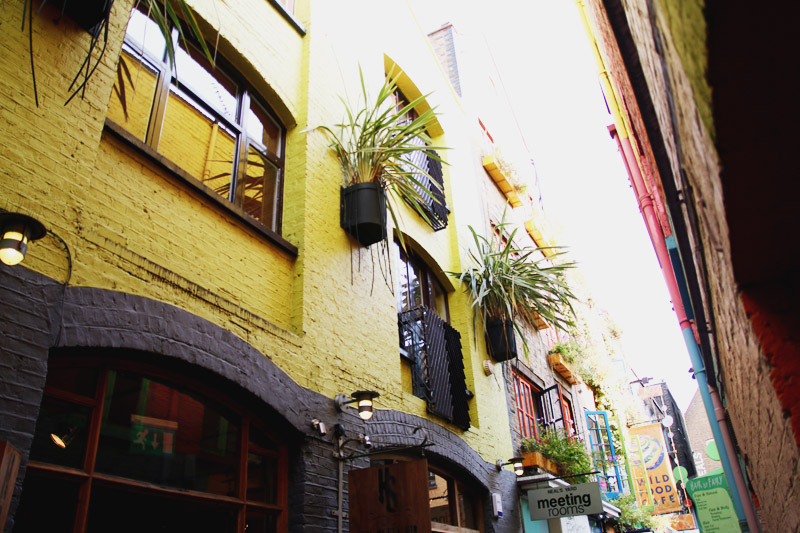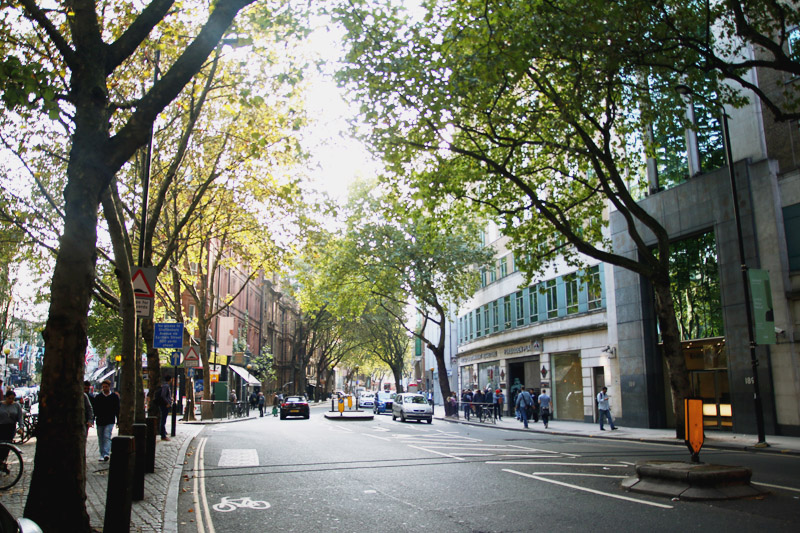 After, we headed over to Covent Garden, though the tube station is shut so we had to get off at leicester square and walk over which is fine by me as it's little streets filled with restaurants and little boutique stores and cobblestones are really nice to walk down. I'd been wanting to visit Neals Yard since seeing it on Connie's blog, and we actually stumbled across it on the search for a drink. It was crazy busy, but so pretty and colourful! I'd love to eat at one of the little cafe restaurants in there.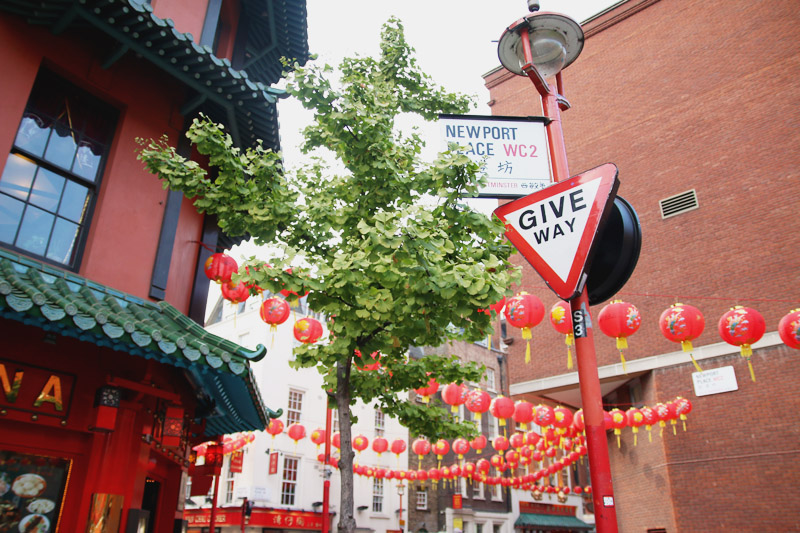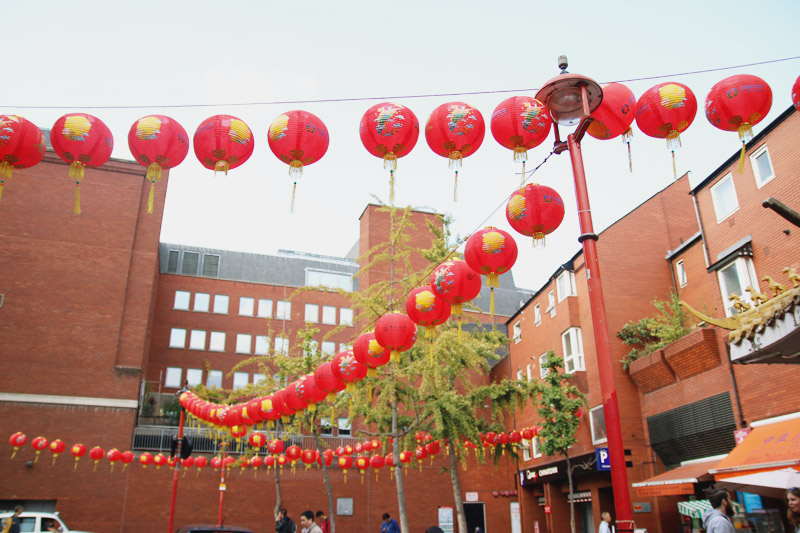 After that, we headed over to Chinatown to stock up on our favourite snacks, then headed home! I absolutely love visiting London, especially in the autumn. So pretty!