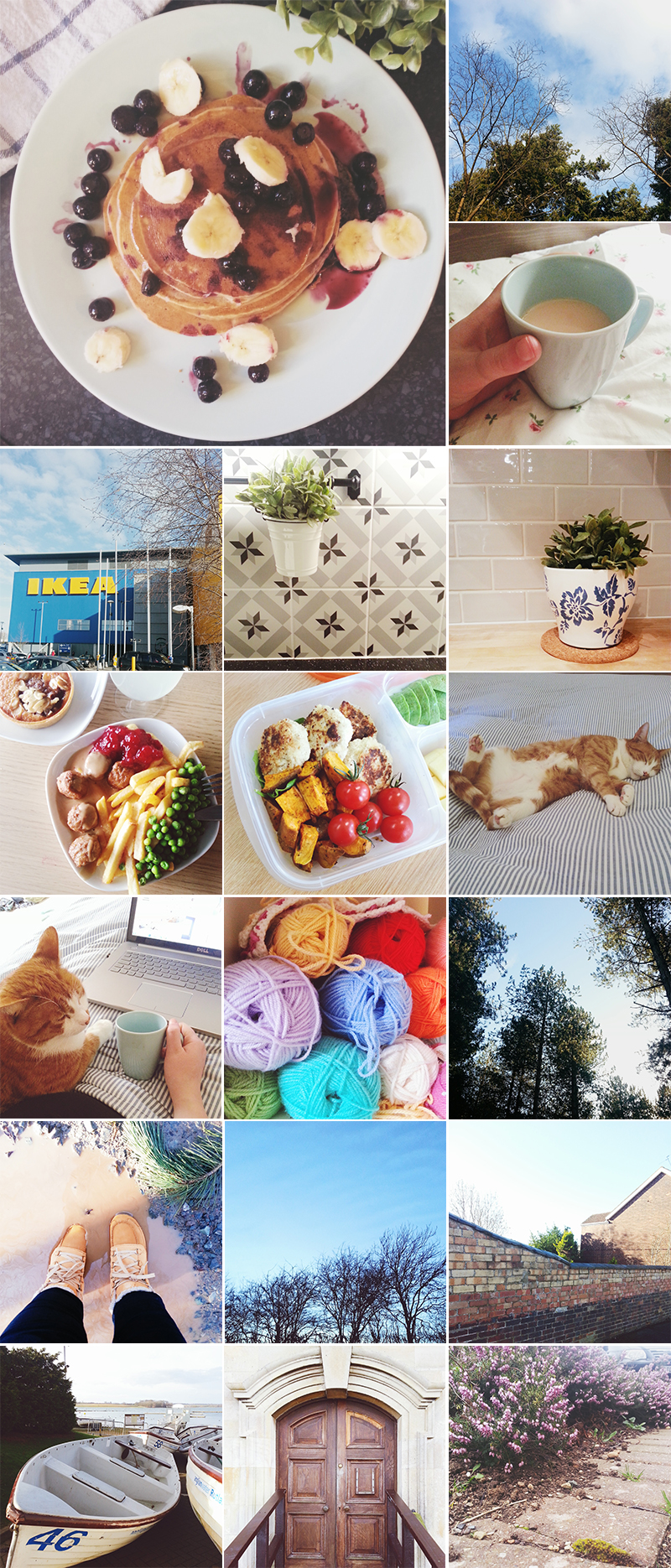 Last month was a pretty good month! Shane and I went on a couple of nice long walks through the forest and to our local reservoir as we had pretty decent weather each weekend. I shared one of my favourite smoothie recipes, and I made my own hanging basket! We also spent way too much money at IKEA as usual haha!
This month is looking up to be pretty amazing too! I'm off to see my favourite band (Bastille) on Thursday, then on Sunday, we're flying out to Reykjavik, Iceland for a few days! I've been super excited about this since we booked it way back in August last year haha! I'll be sure to share some pictures when we get back. Other than that, I'm just super excited that it's still light out for at least 10 minutes when I get home from work each night, and I seriously can't wait for daylight savings to start! I'm also loving all the spring flowers popping up everywhere, so I'm hoping to take a trip somewhere to see all of those when we have a spare weekend haha!
What are you up to this month? You can follow me on Instagram here!
*Also, since it's pancake day – why not try my favourite Banana Buckwheat Pancakes?!