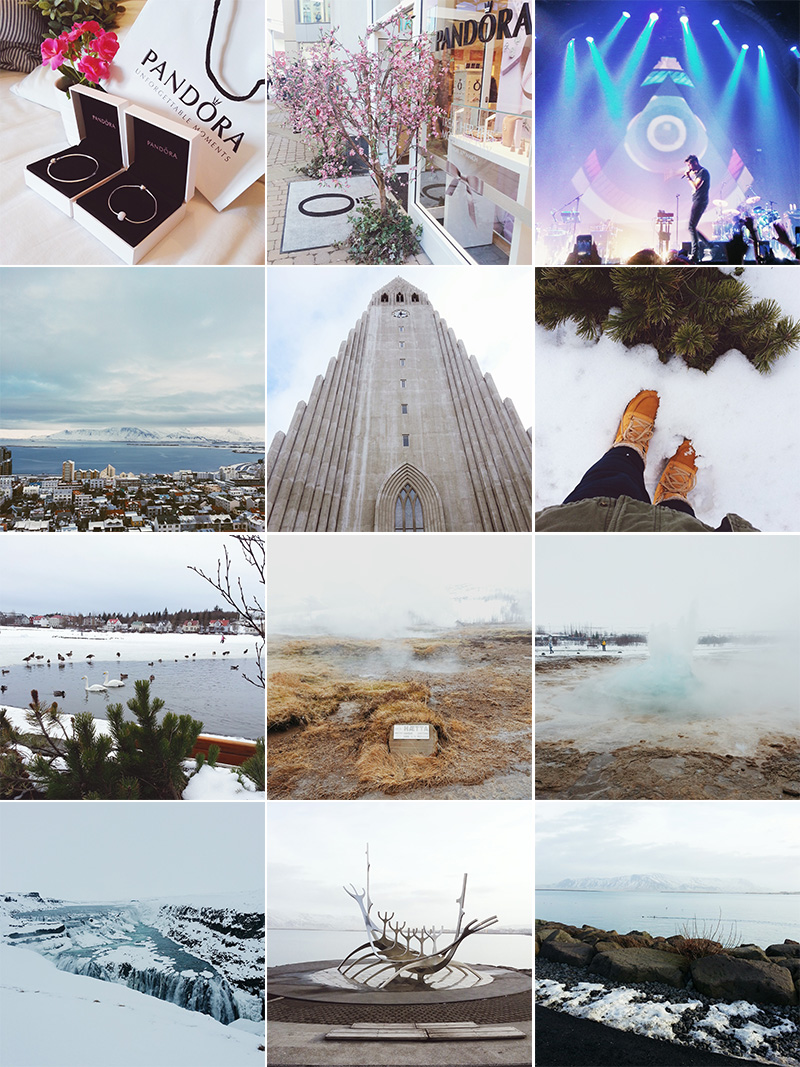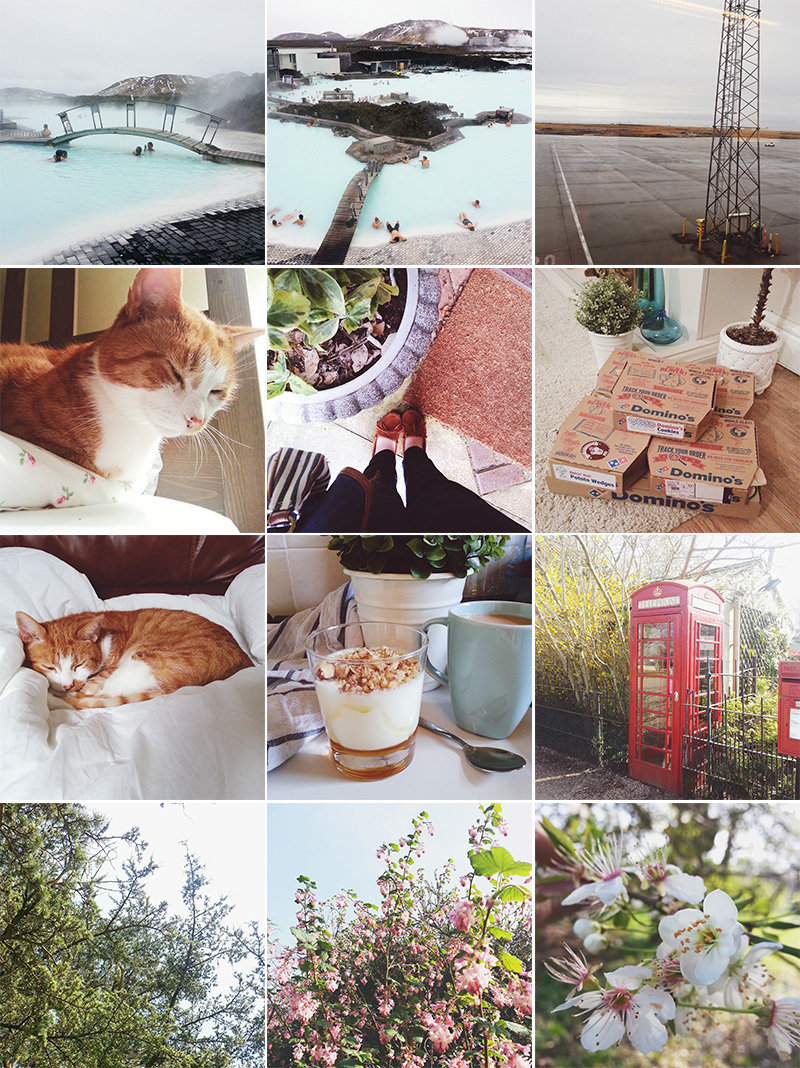 How is it April already?! Last month was a super busy month for us so it literally just flew by. This month is looking pretty good so far too! So, what happend last month? I started it off by popping down to London with a friend to see my favourite band Bastille play at Alexandra Palace. They were amazing! They are so amazing live too!
A couple days later, Shane and I flew off to Iceland with my parents for 3 nights having one of the best little trips in a while. We explored Reykjavik, drove out to see the geothermal areas and Gullfoss waterfall, and then spent our last day relaxing at The Blue Lagoon. So good! You can see all the Iceland posts here!
I also shared a couple recipes – a quick and easy breakfast and some amazing bakewell tart flapjacks and prepared our vegetable garden by building some raised garden beds ready to plant our seeds this past weekend. We also took a super colourful spring trip to Woburn Abbey Gardens to see all the pretty spring flowers. The pink blossom trees were by far my favourite! So pretty!
Have you been up to much lately? What have you got planned for this month? You can follow me on Instagram with the username @aprileveryday – link me to yours (I always love finding new people to follow!).