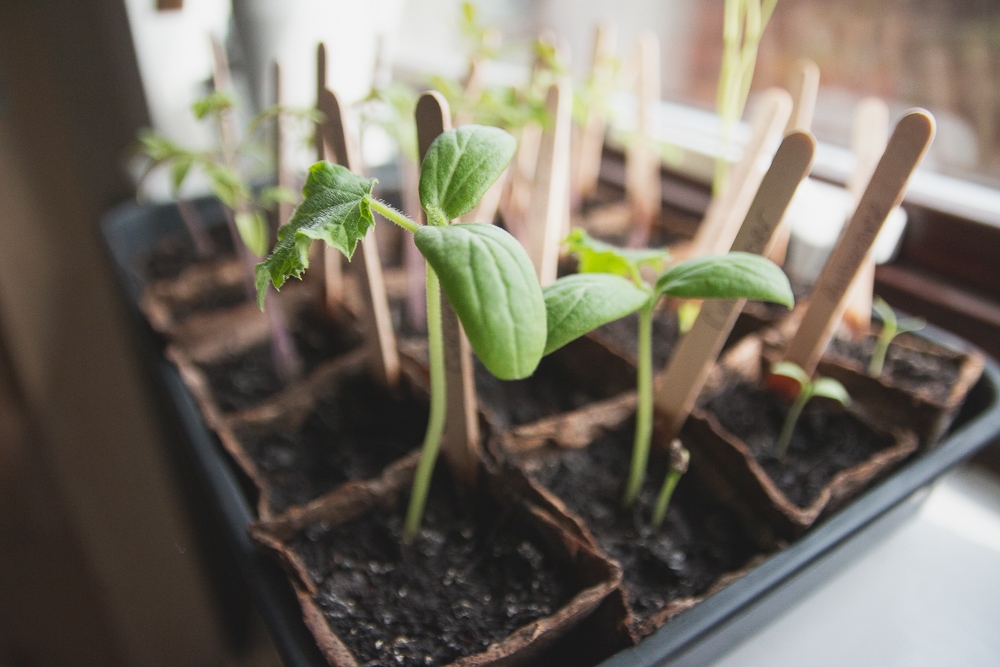 Seedlings
I've been busy looking after all of my little seedlings that I planted at the end of last month – tomatoes, cucumber and aubergine. They're coming on really well, but I can't wait till the weather warms up and I can get them hardened off outside.
I also planted some more seeds last weekend – plenty of courgettes, lettuce, pak choi and sunflowers! Then in a few weeks I'll get planting them outside once they've grown a bit. For some reason seeds just don't like growing in our garden, so I always have to start them off in trays indoor first, then plant them out when they're a bit bigger.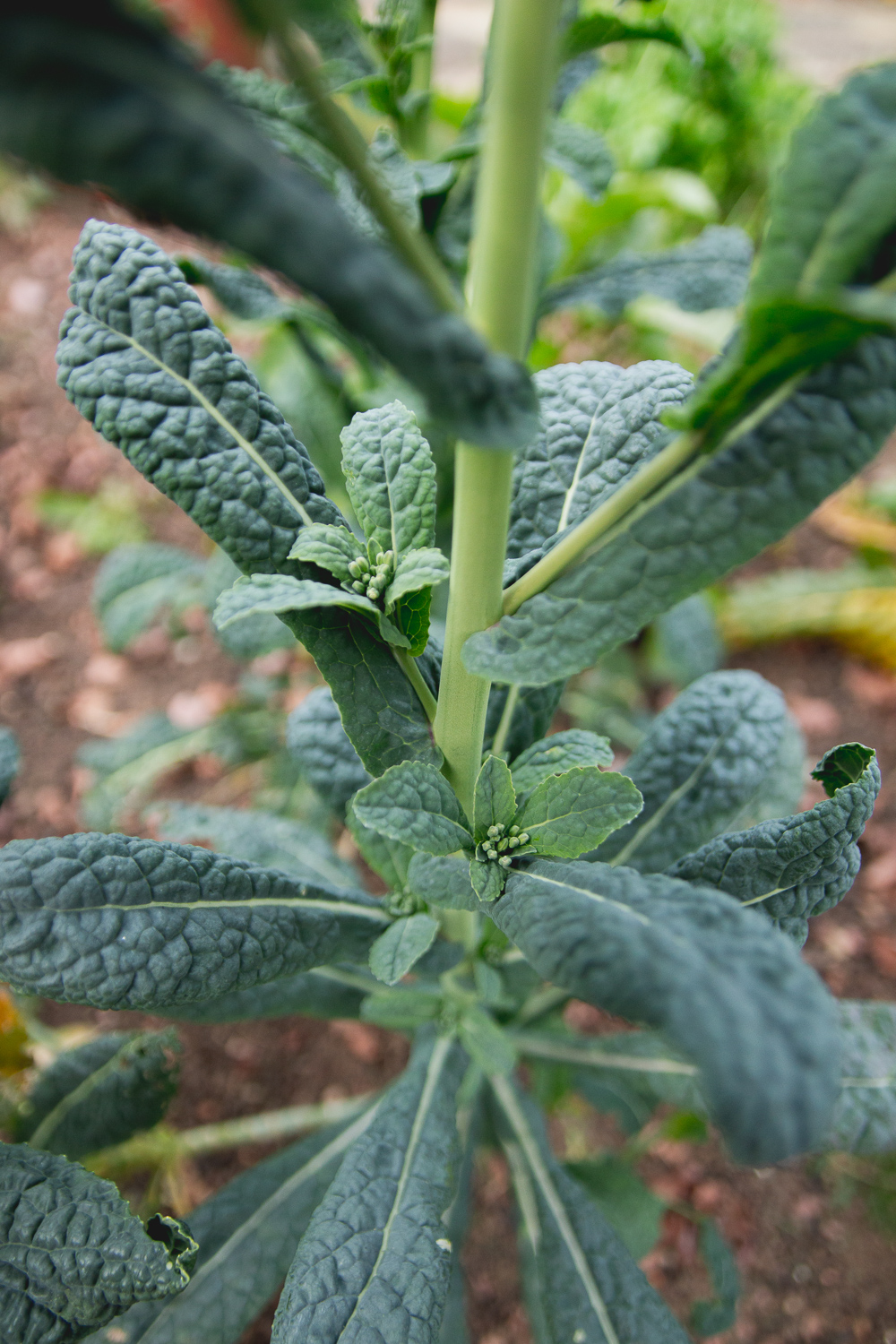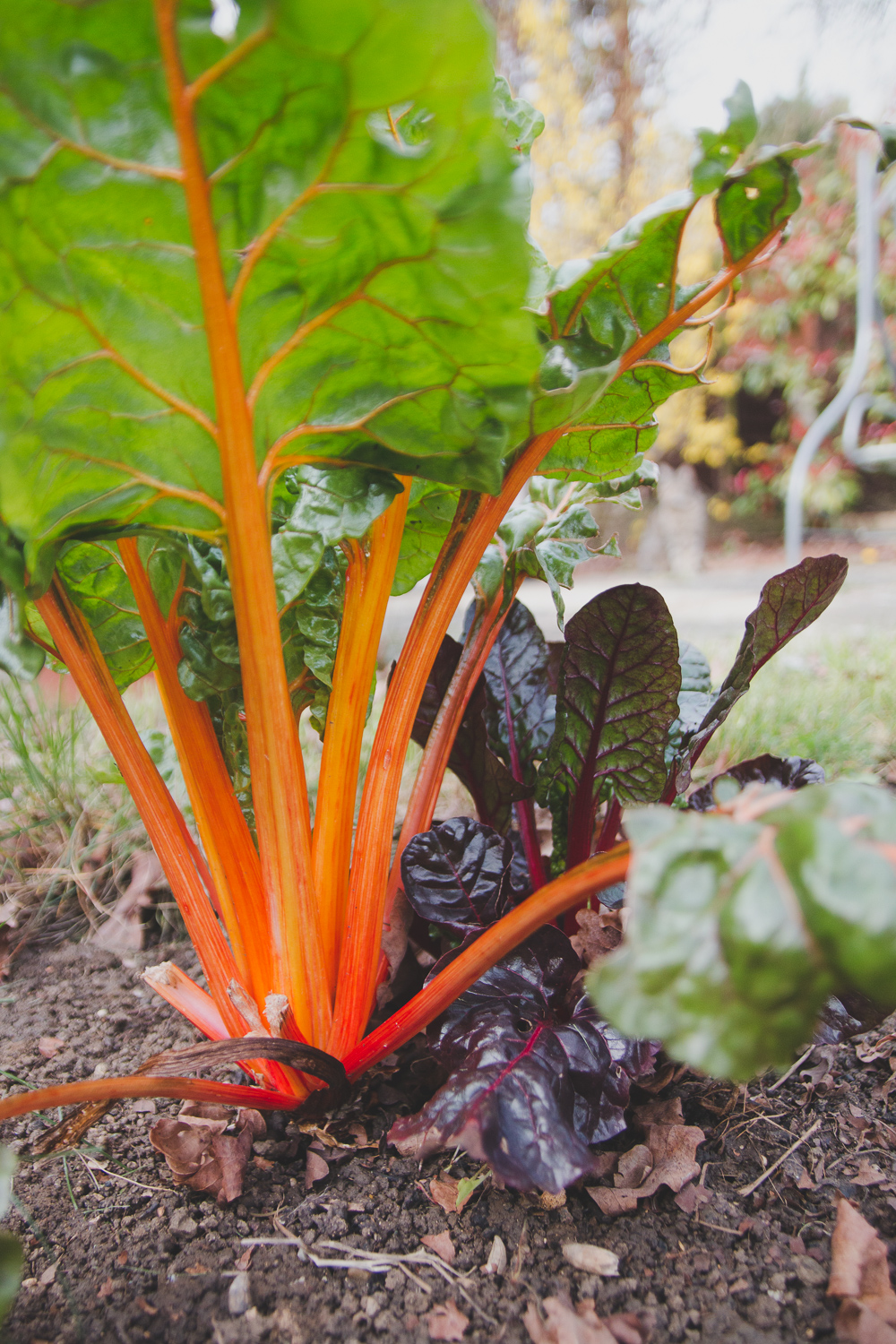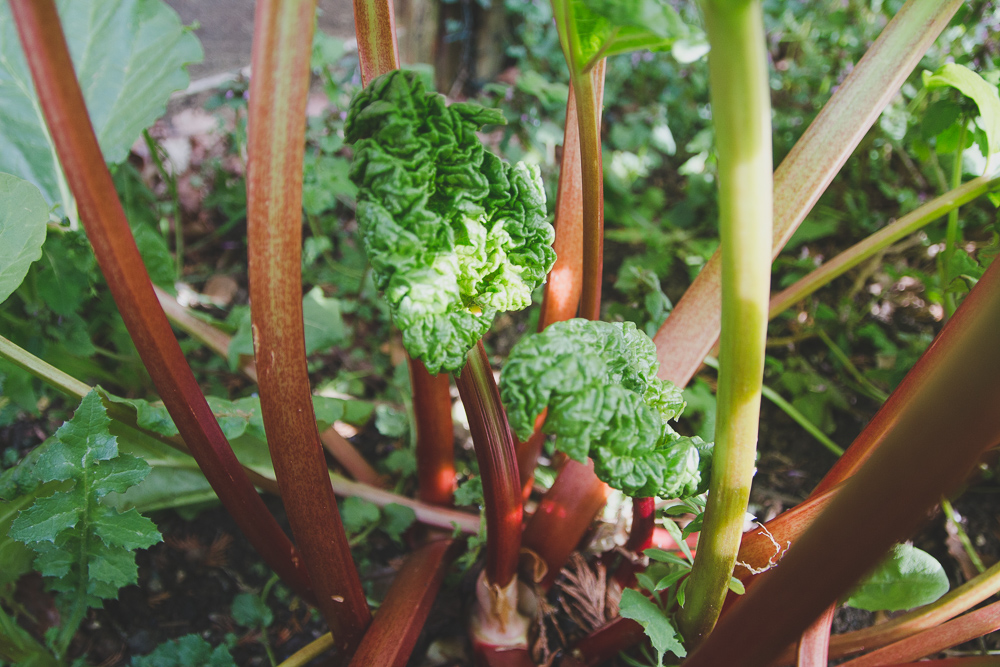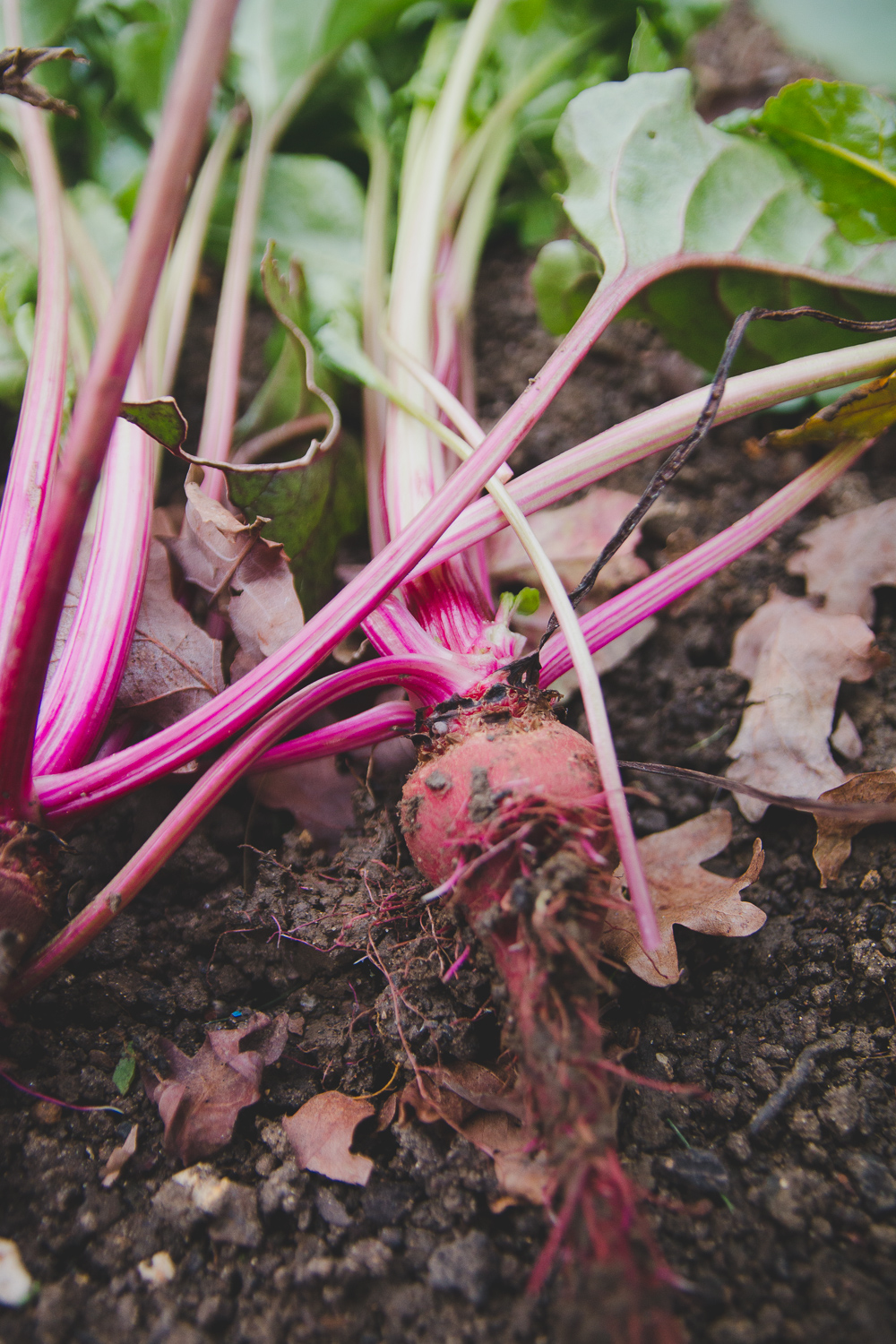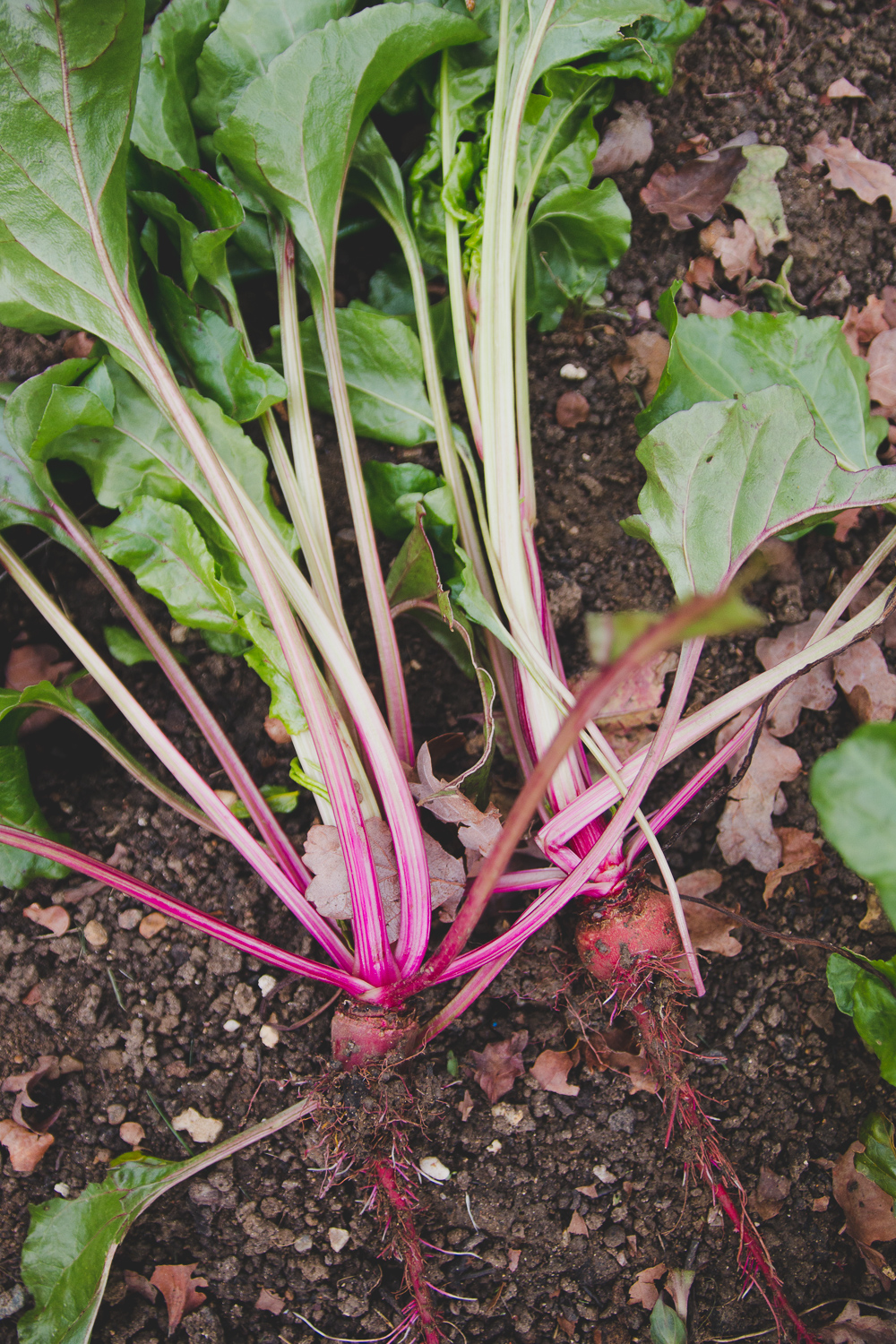 The Veggie Patch
I've still got to tidy up what's left from last year, but I thought I'd go and snap some photos of them first because they're so pretty! The kale has gone to seed now, but I'm still harvesting the little leaves that are growing for smoothies, and the rainbow chard still has a good bit of life left in it so I'll have to find some recipes to use that up before it goes to seed.
We've got SO much rhubarb growing – but we never end up using it! I've wanted to use it for years, but I just don't know what to do with it so it just grows each year taking over the garden for a few months before it's chopped back.
And look at those beetroots! The colours against the soil is just so pretty! Our beetroot never grows very well, and this is the best we've got so far, but the bulbs were *tiny* I think because I got lazy and never thinned the seedlings out when they first grew, so they didn't have too much space to grow.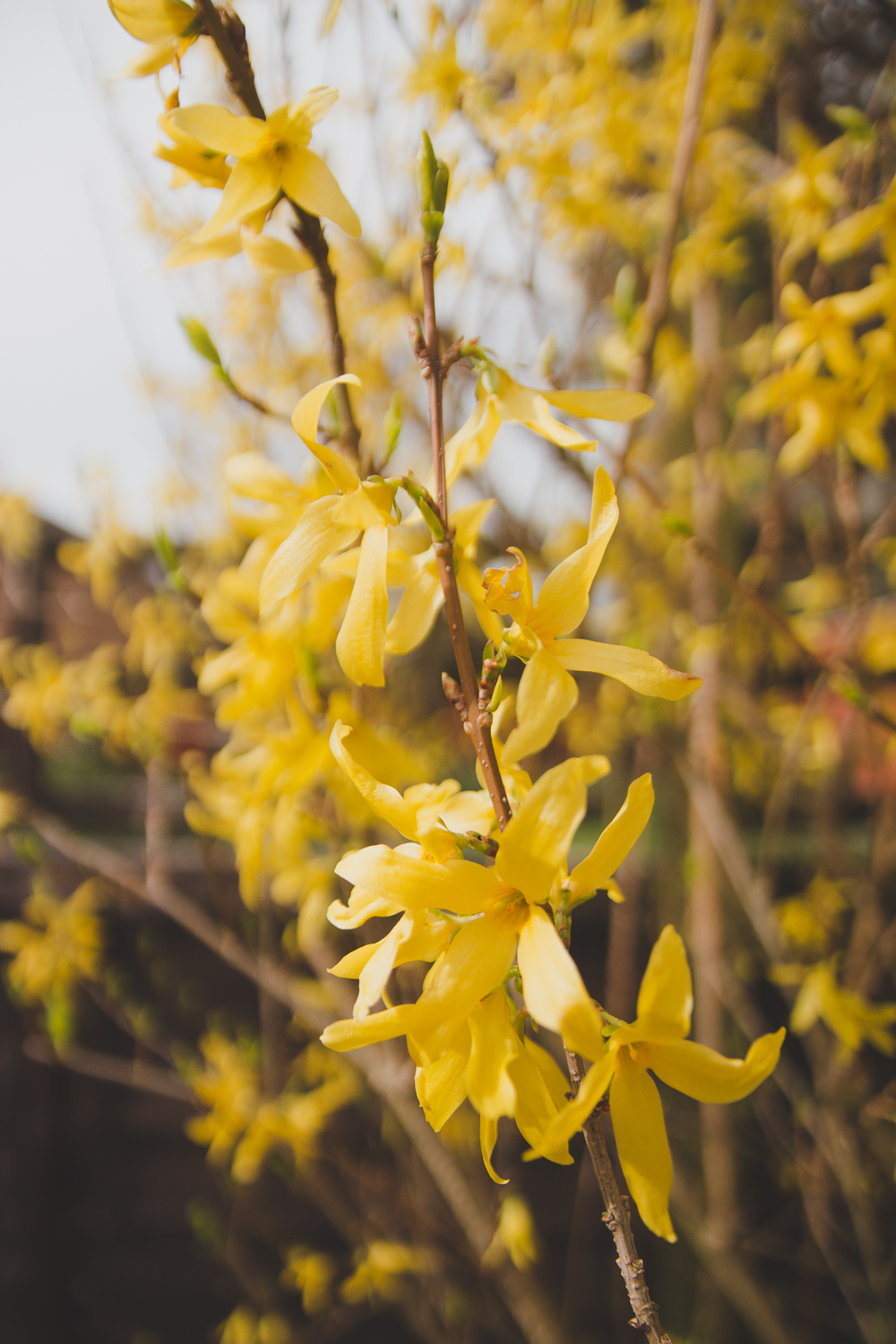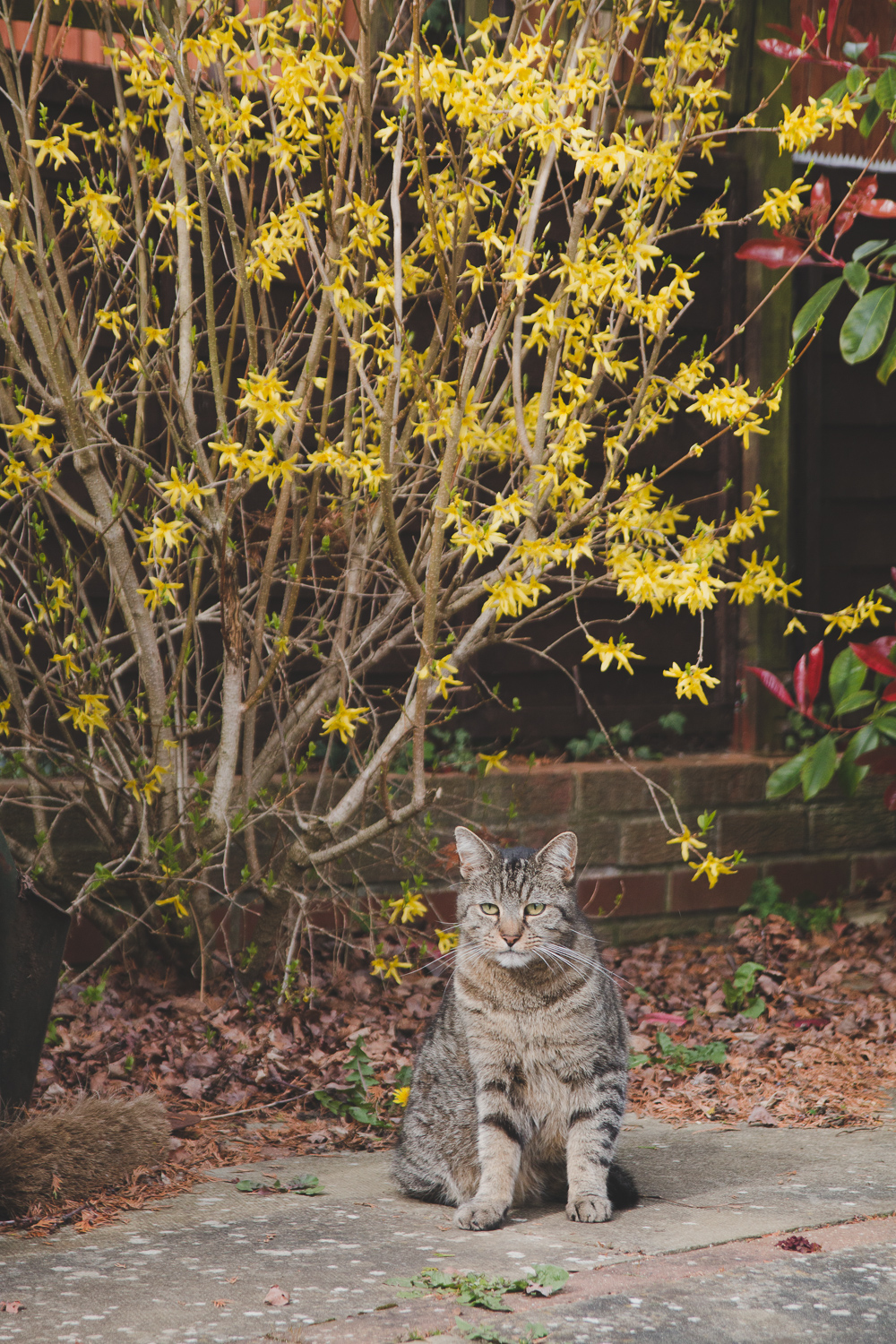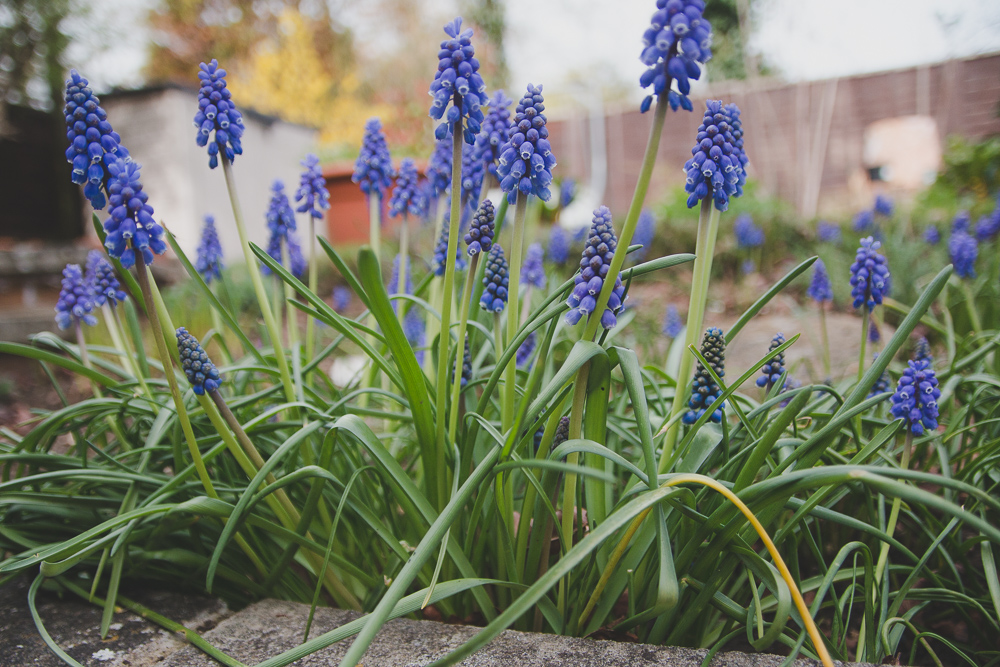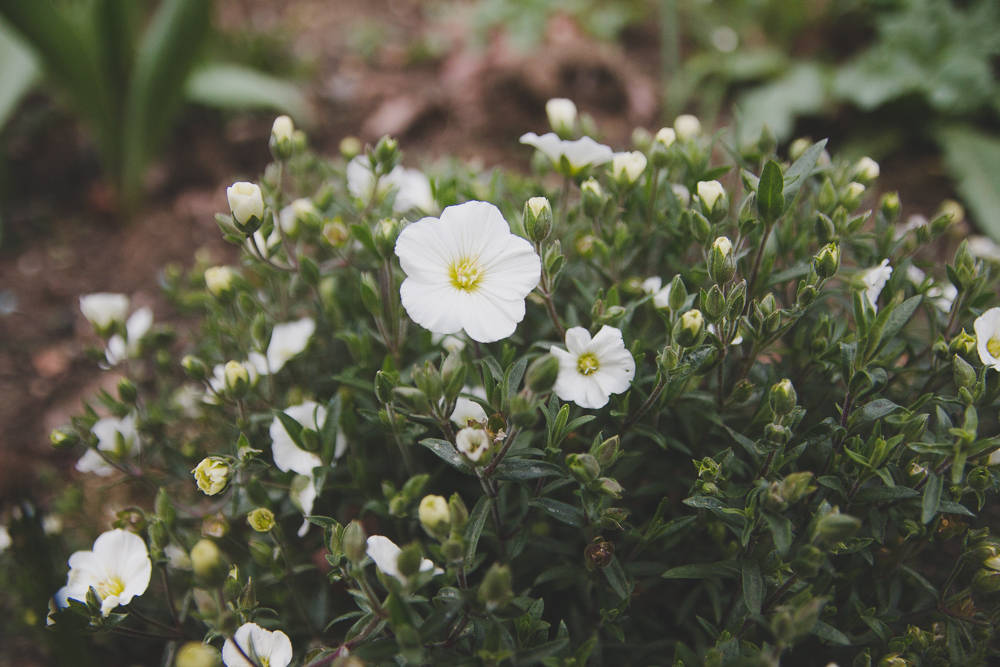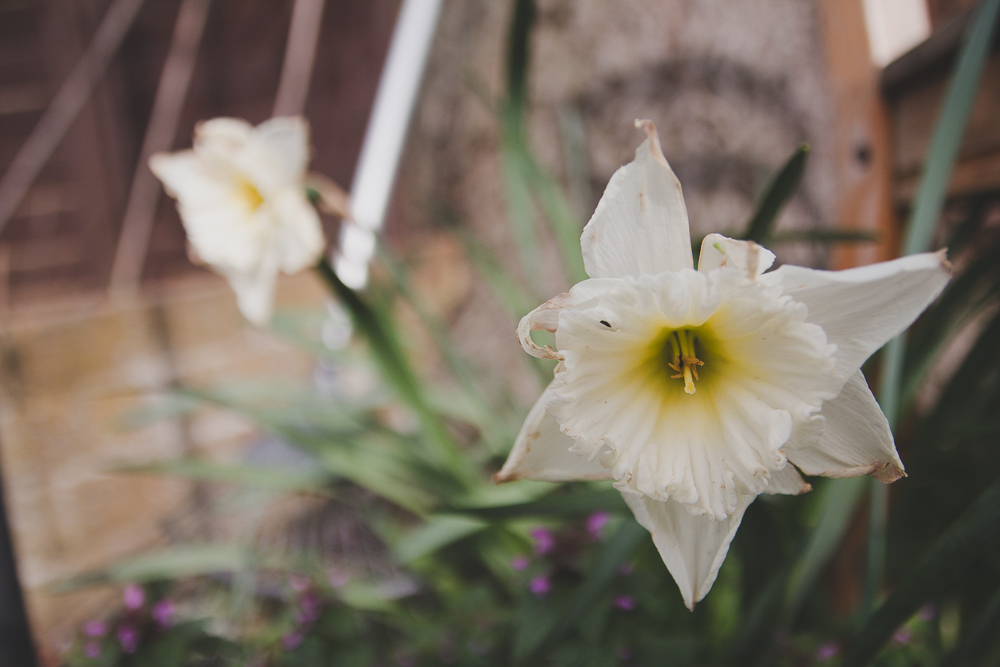 Spring Flowers
I couldn't not include photos of all the spring flowers in the garden too while I was out there. Our garden is pretty bare in the spring (my mum always ends up accidentally digging bulbs up throughout the year as she's weeding haha). I love the yellow forsythia though brightening up that little corner of the garden.
The cat (Harry) isn't actually one of ours – it's our neighbours but he's a bit lonely so he spends a lot of his time in our garden. It's taken me almost 2 years, but he's started trusting me now and loves to come over for some cuddles and strokes. He's a sweetie, and I kind of want to adopt him, but our cats literally hate him!
I'm so excited for the weather to warm up and see the garden filling up with flowers and veggies. I'm planning on making a mini herb garden too, and I just bought a composter last week which I'm waiting for it to arrive so I can't wait to start making our own compost too!
Are you growing anything this year?
Follow
Save