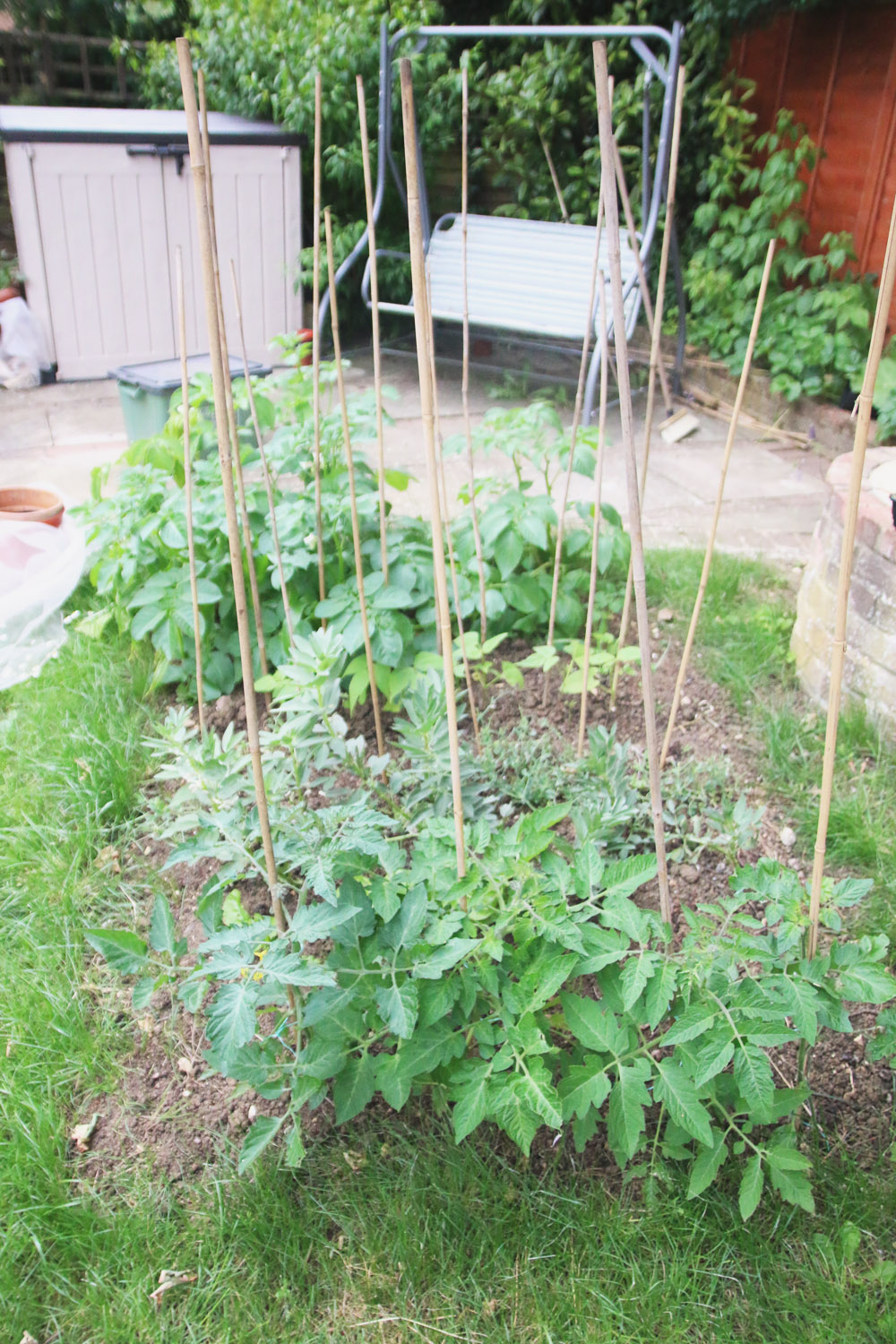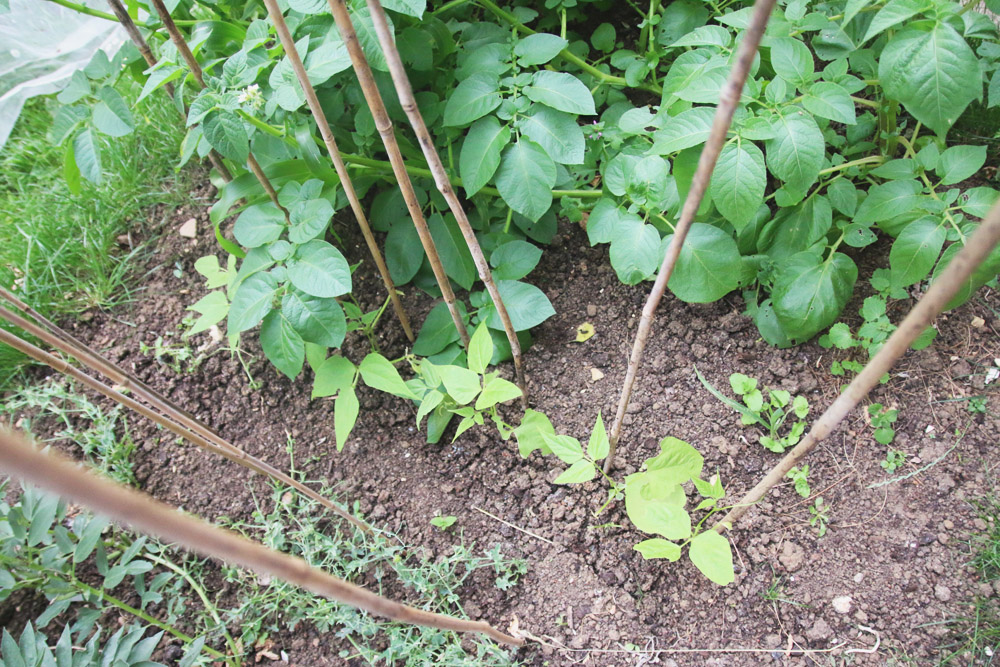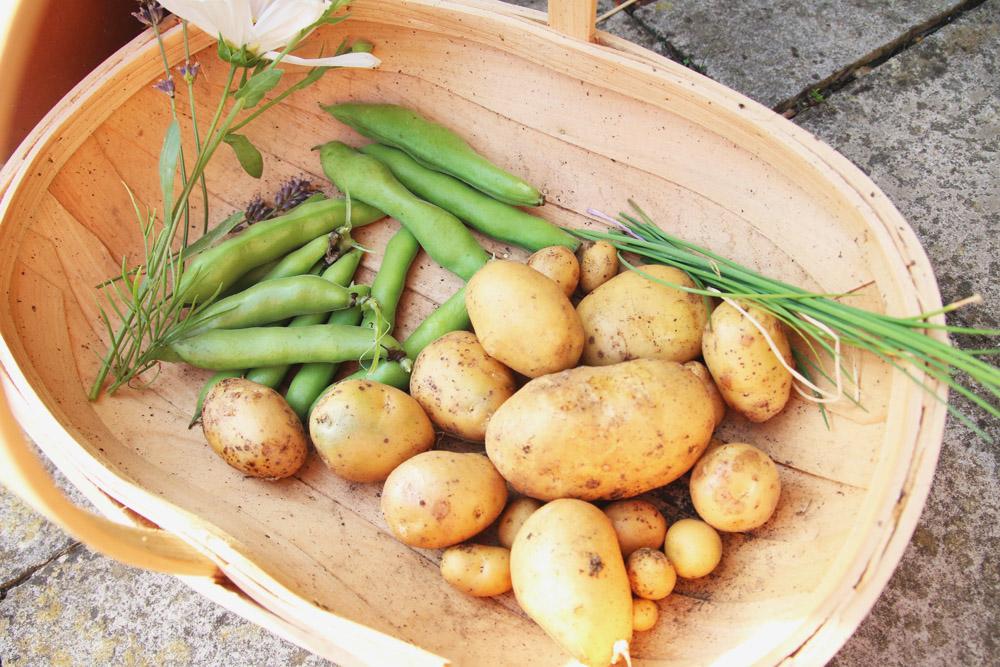 The Vegetable Garden
I can't believe that the last garden update that I did was back in June! To be honest though, there hasn't really been all that much happening – I've just been waiting for everything to grow. The fun part is starting now where I can finally harvest stuff!
Most of the stuff that I sowed towards the end of spring got eaten – seriously, everything this year was just attacked and eaten till there was nothing left! It was a little disheartening, so I didn't sow anymore. My absolute favourite thing to grow, peas, just instantly got attacked every single time I planted them out, so they were a complete fail this year.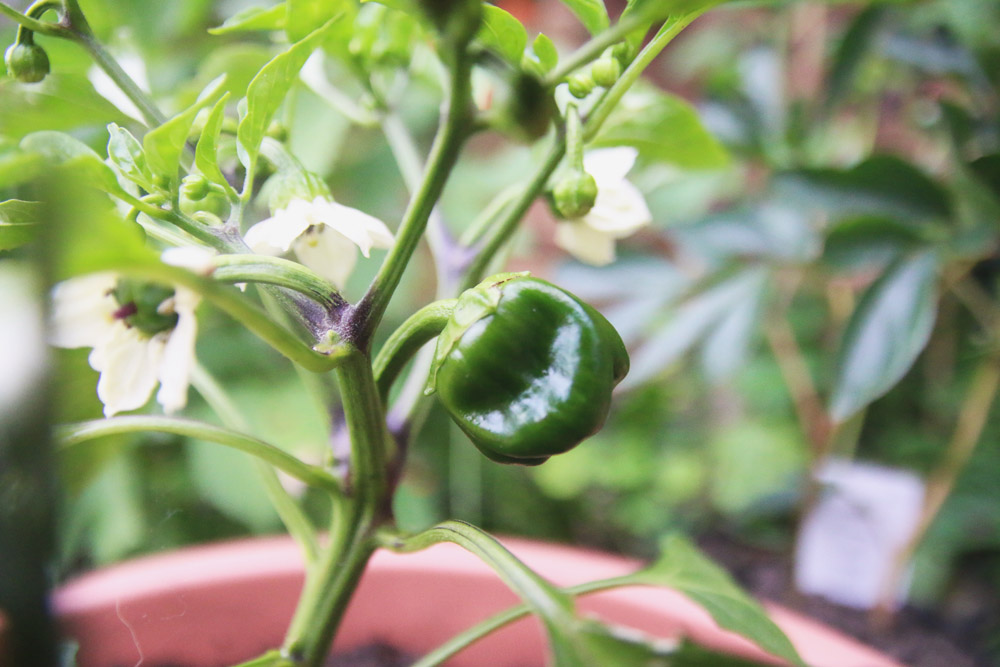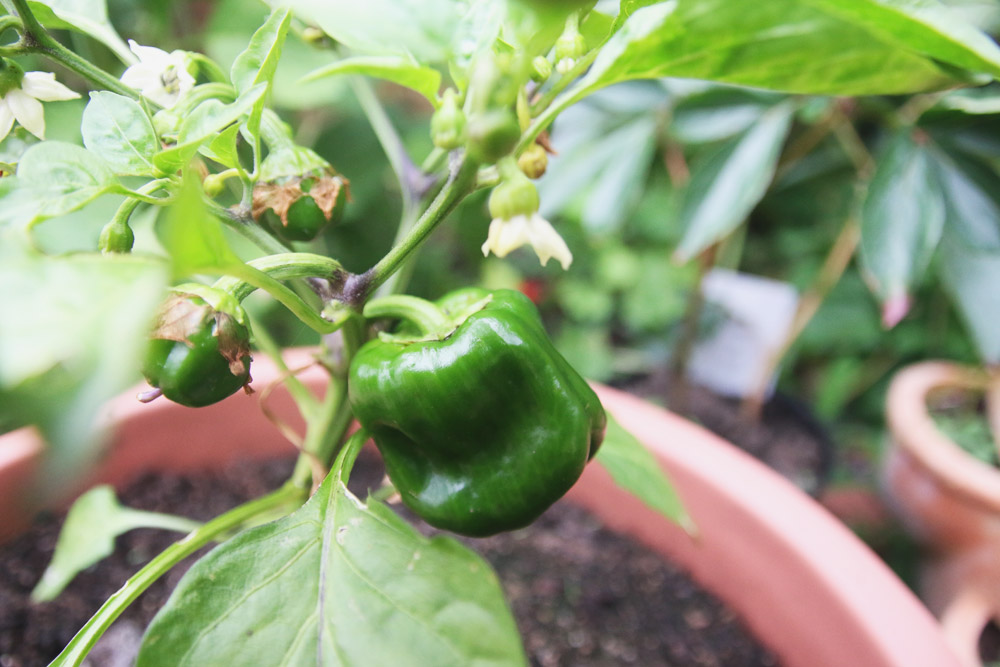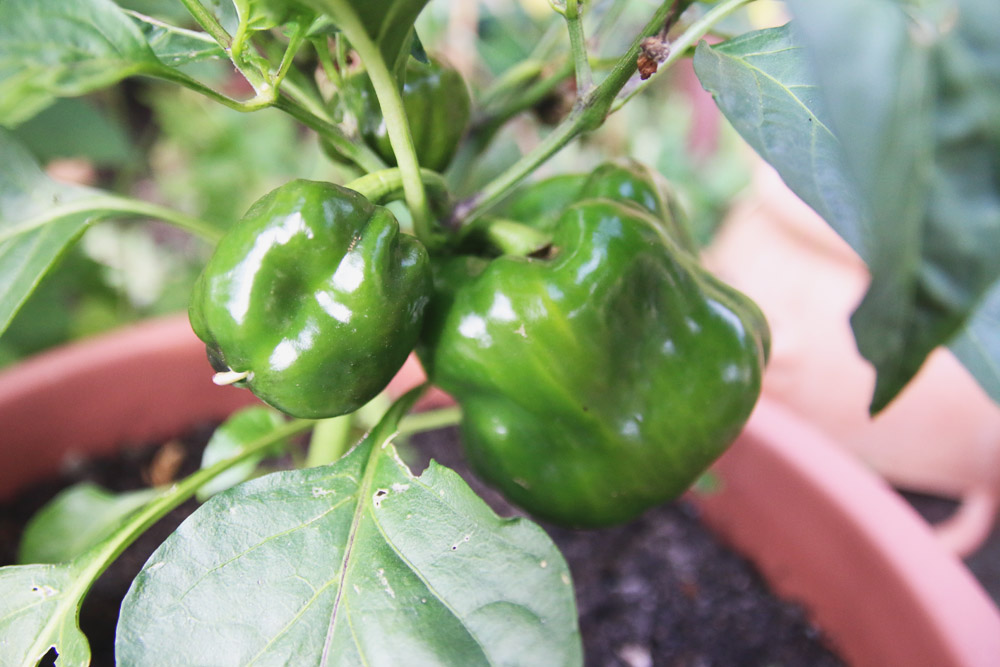 Peppers
I tried growing peppers a few years ago, but I only had one decent one and it never ripened before the end of the summer, so I gave up. I decided to try again this year, but so far, it's taking ages to ripen. It had a huge growth spurt for a few weeks as you can see from the 3 pictures, and now it's just doing nothing. A few of the other smaller ones have been eaten by something, so I'm hoping this one ripens quickly!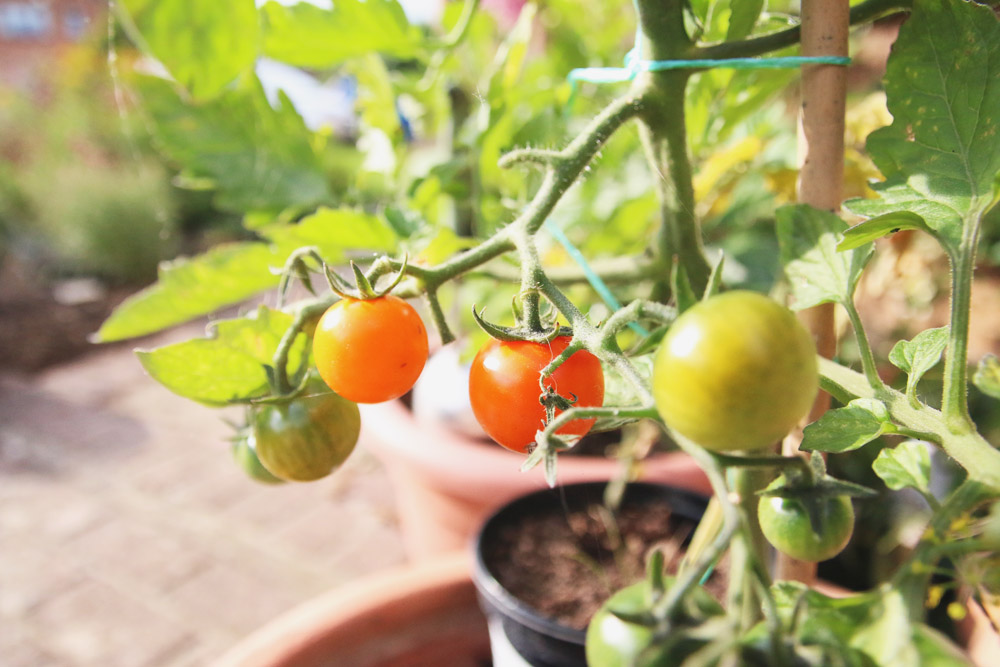 Tomatoes
The tomatoes don't seem to be doing much this year either! I've had a few little sungold ones so far, but nothing amazing yet. I've got 6 plants in total, so I'm hoping a few of them start to grow soon!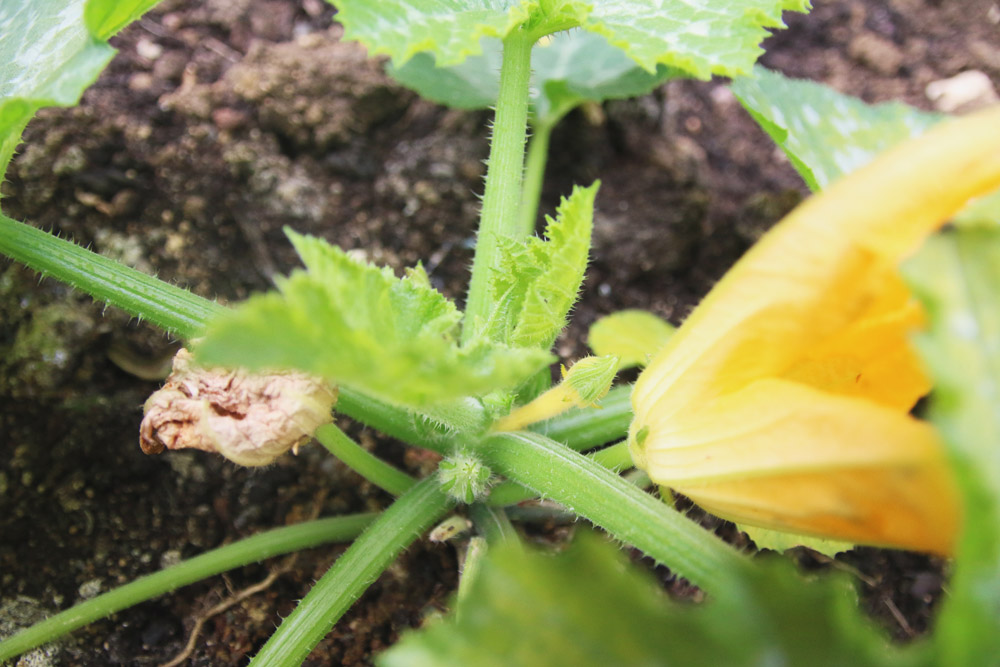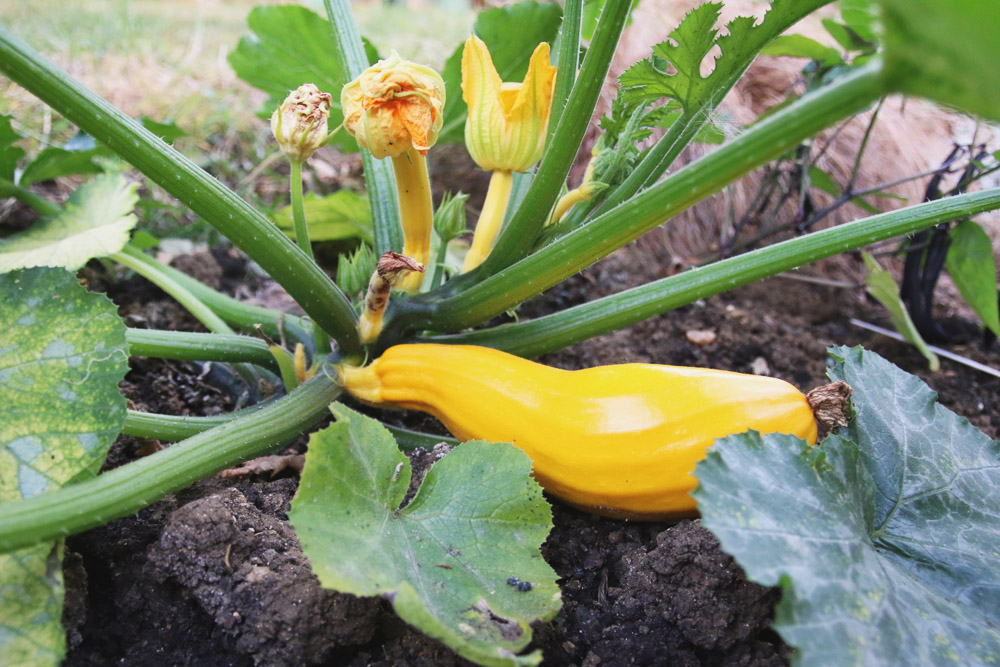 Courgettes
I'm so excited about my courgette plant! It's got so many little baby courgettes starting off now, so hopefully they all get pollinated. I managed to harvest one courgette last year, so I'm hoping to beat my record this year ahha!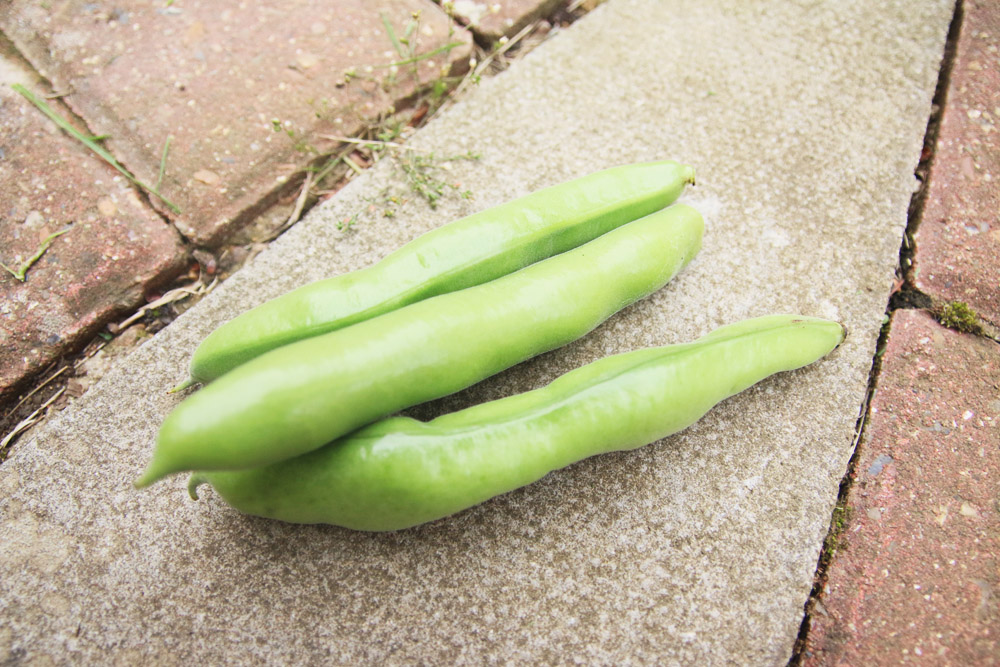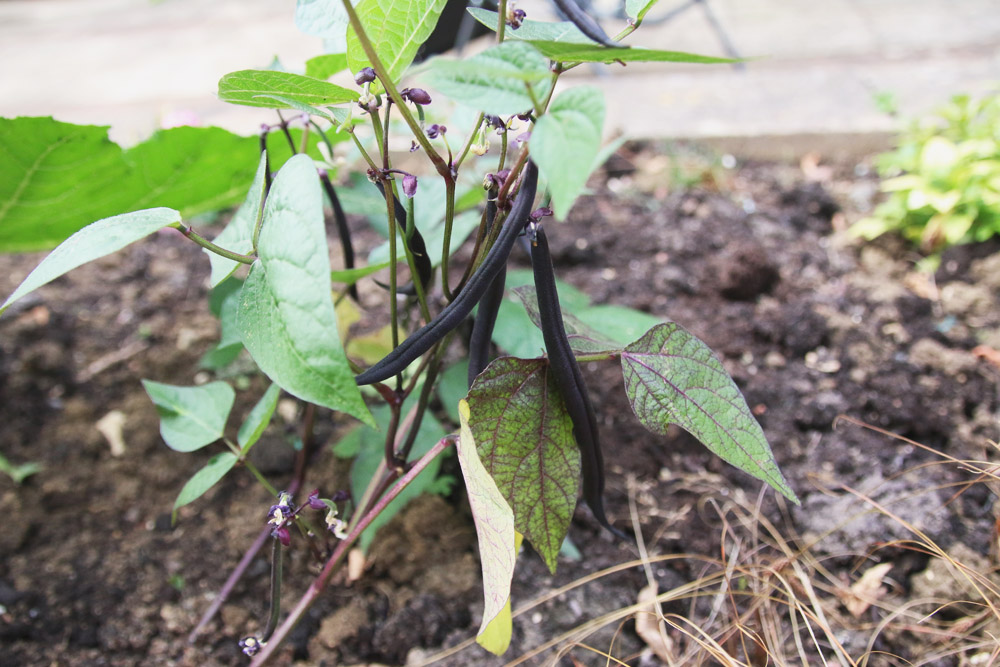 Beans
I grew broad beans this year, along with a climbing french bean (cobra) and a dwarf french bean (purple queen). I didn't like the broad beans at all, but french beans are one of my favourite vegetables, so I'm excited to get harvesting those!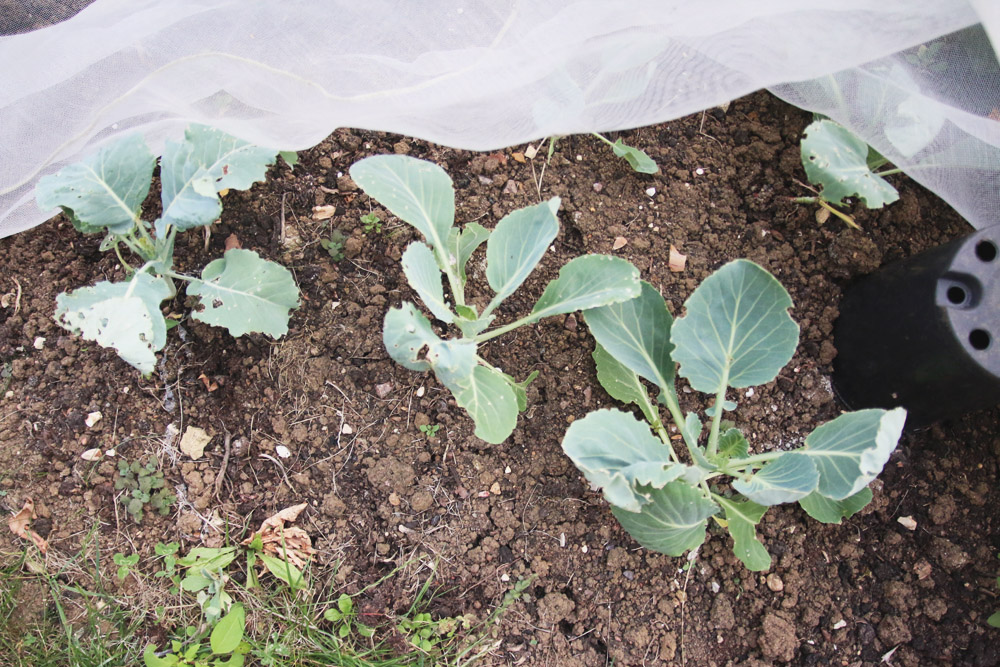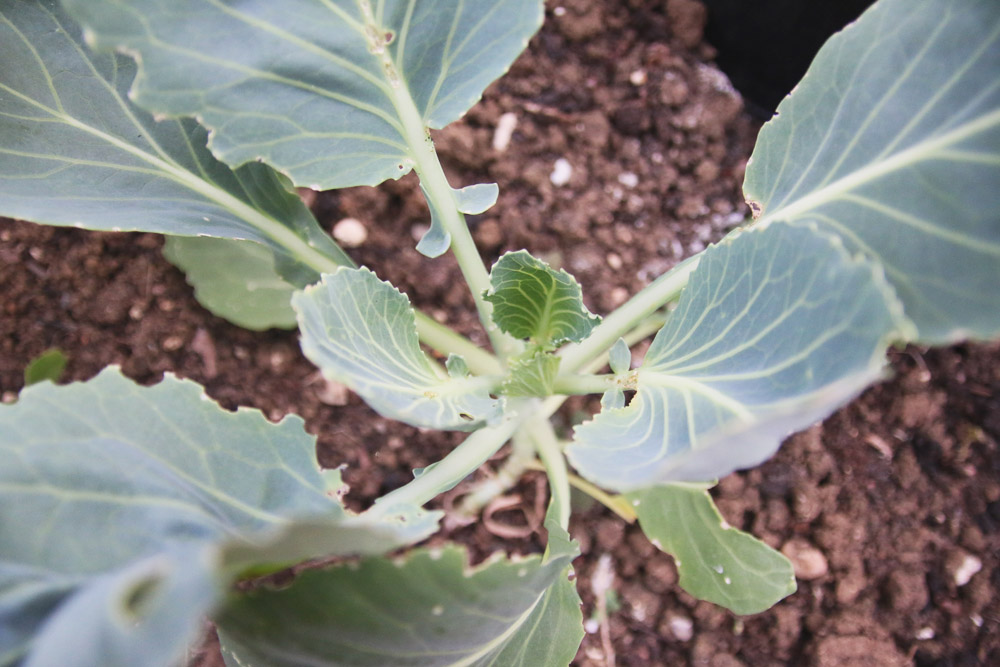 Brassicas
I got started a little late on these, since our chickens decided to have a little much on them when they first got planted, then I forgot to net them up so the birds then decided to join them in their little feast till there was barely anything left! It's crazy to think that this time last year, I'd already harvested most of the summer sprouting broccoli! The cabbages are just starting to form their little hearts, so hopefully in the next few months I'll be able to harvest some!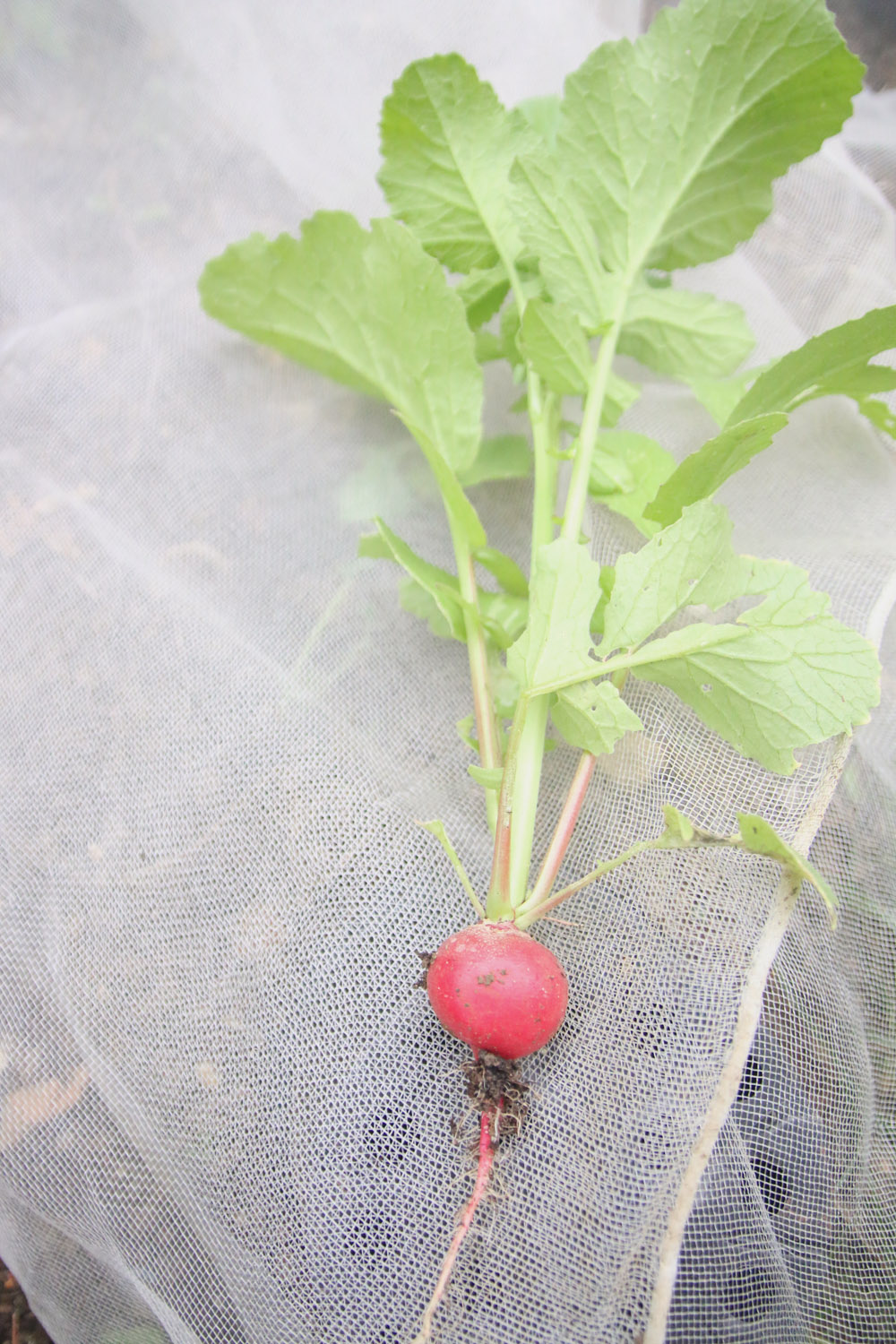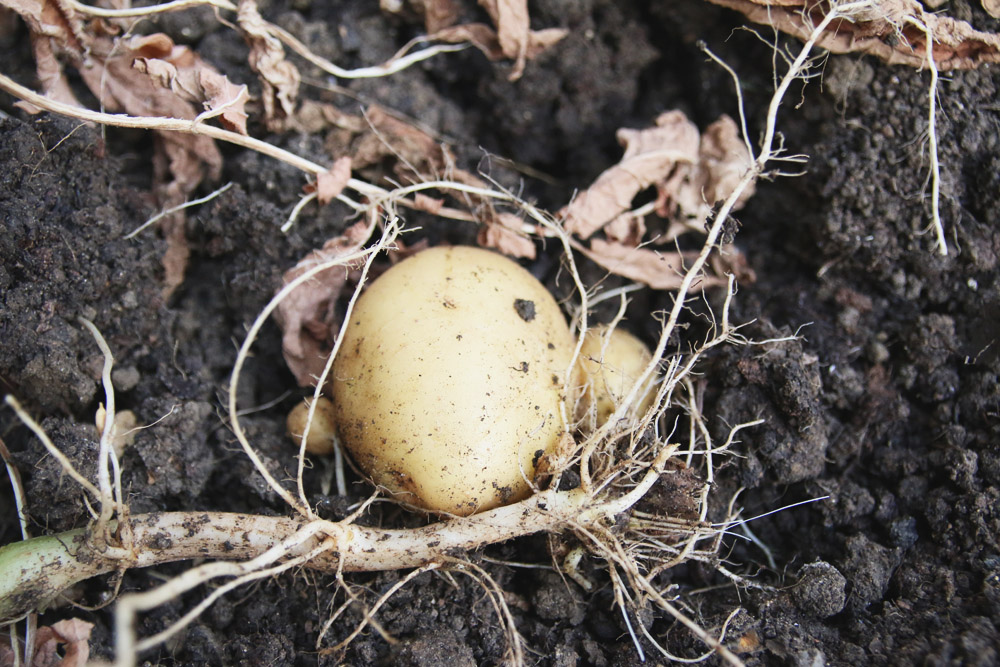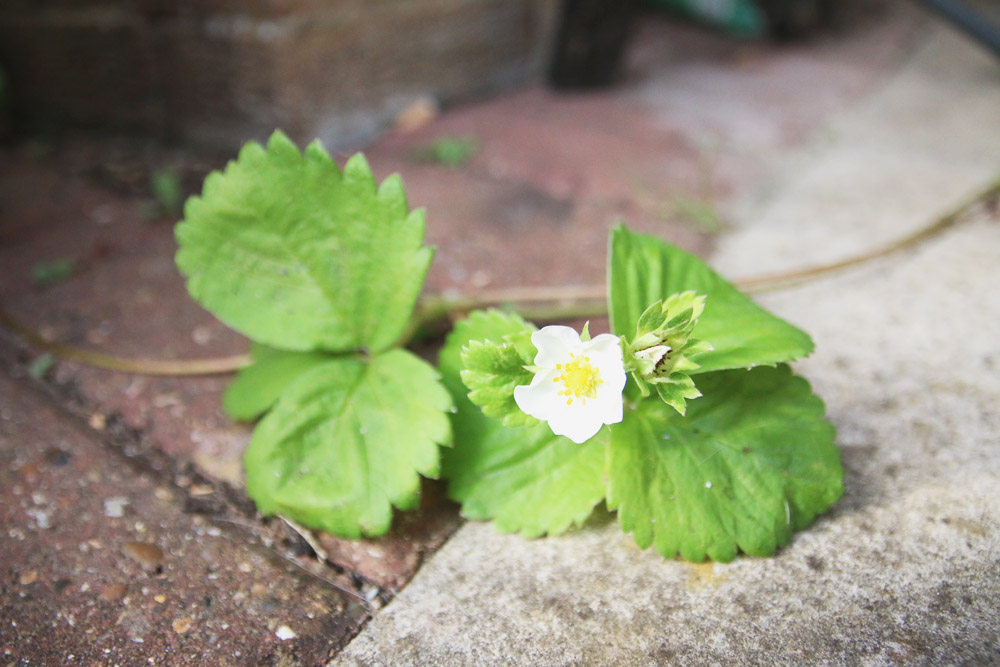 Everything Else
So, as it was so long ago that I last did a little garden update, I've still got some photos from months ago! I harvested a few little radishes (the ones that didn't get eaten). I never used to like radishes, but the past few years they've really grown on me!
I had some strawberry plants in the front garden last year, and by the looks of it they sent their little runners off into the patio. Well one of them has sent off more runners, and this little thing is starting to flower! I wonder if the strawberries will actually come to anything, because it's a little late in the season now.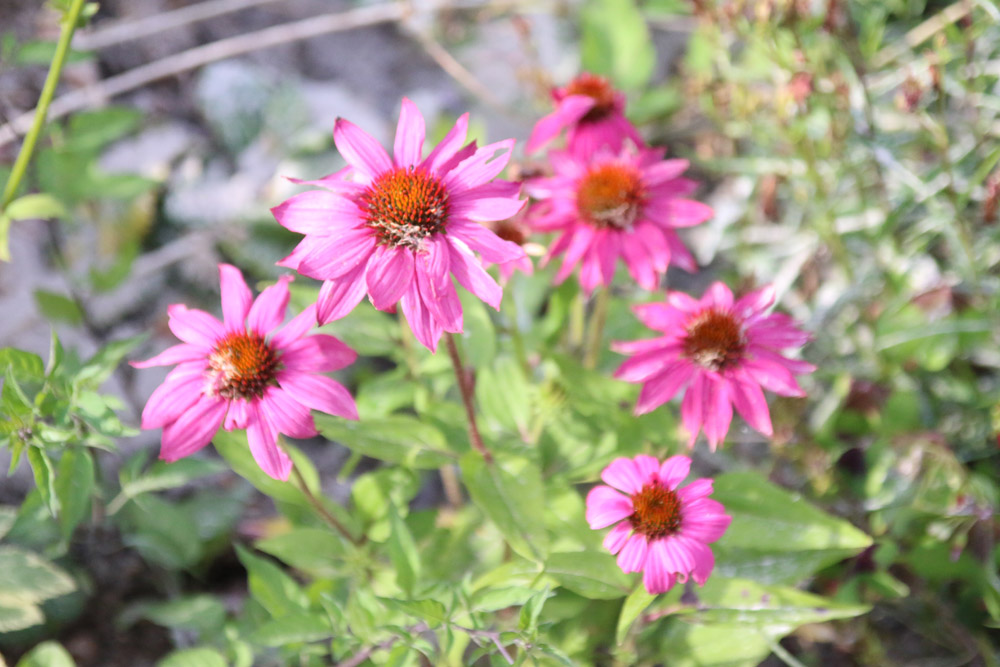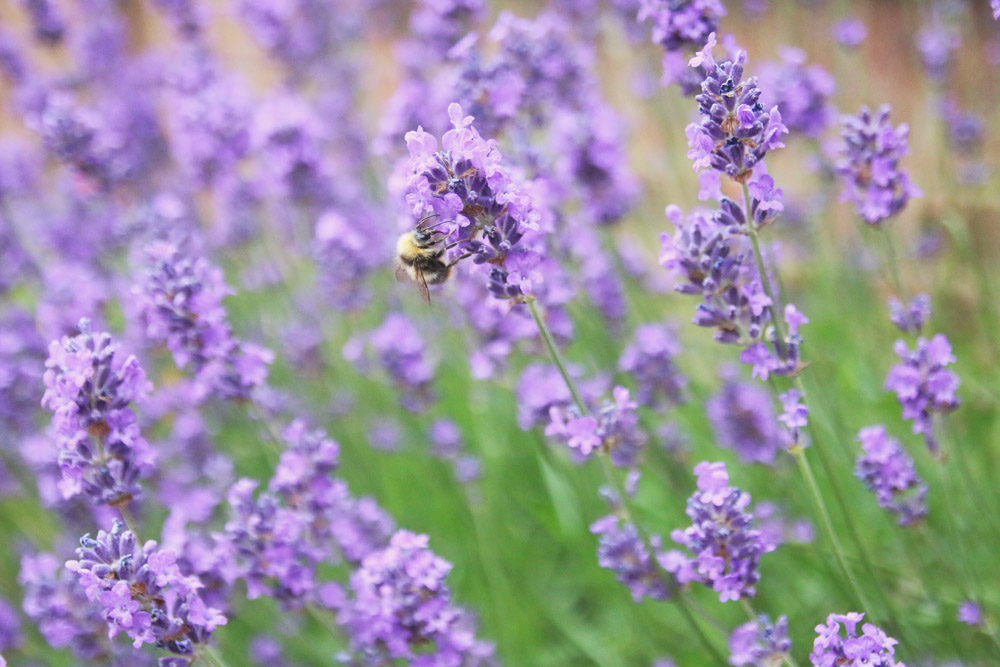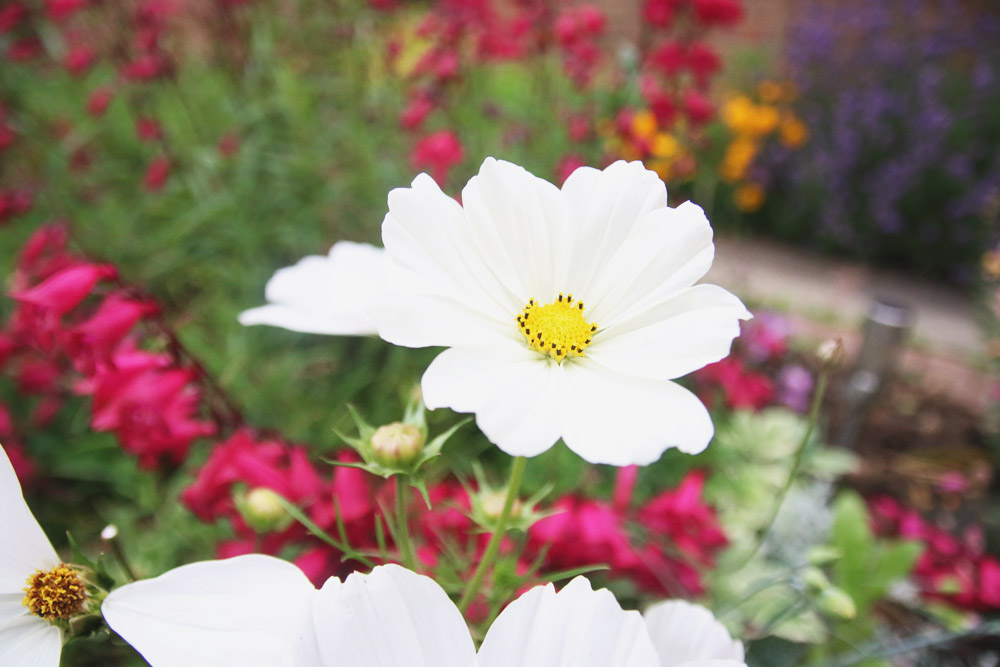 Flowers
I couldn't do a little garden post without sharing some of my favourite flowers from the garden! Echinacea is one of my favourite summer flowers, and I've got three varieties growing. Also, how pretty are these little pink flowers? I bought them a couple months ago, and they're still going strong!
Have you been growing any vegetables? I always love to see everyone else's little plots!
Save
Save