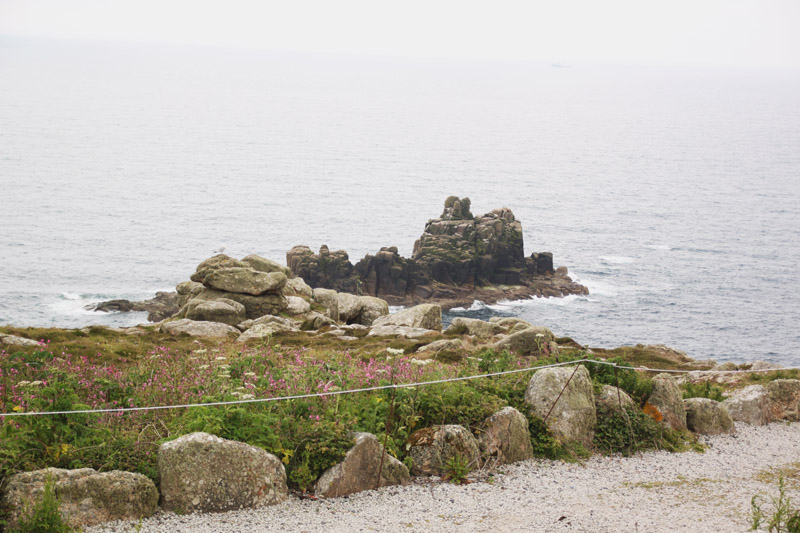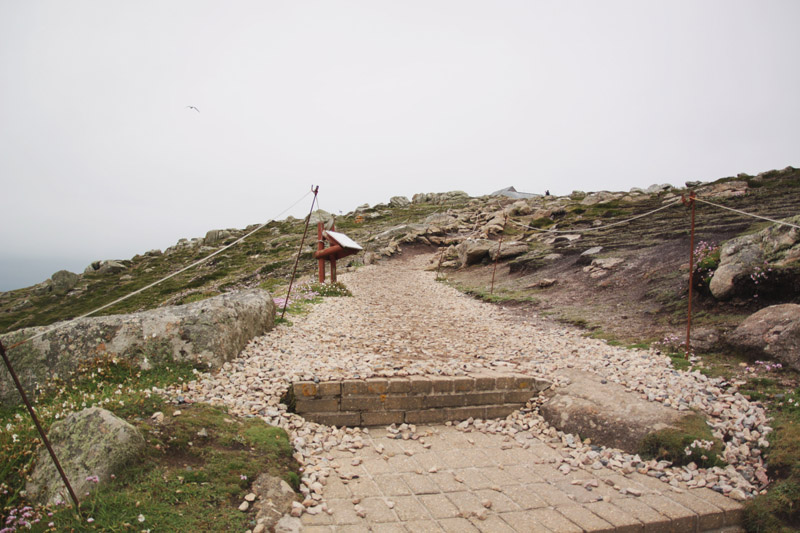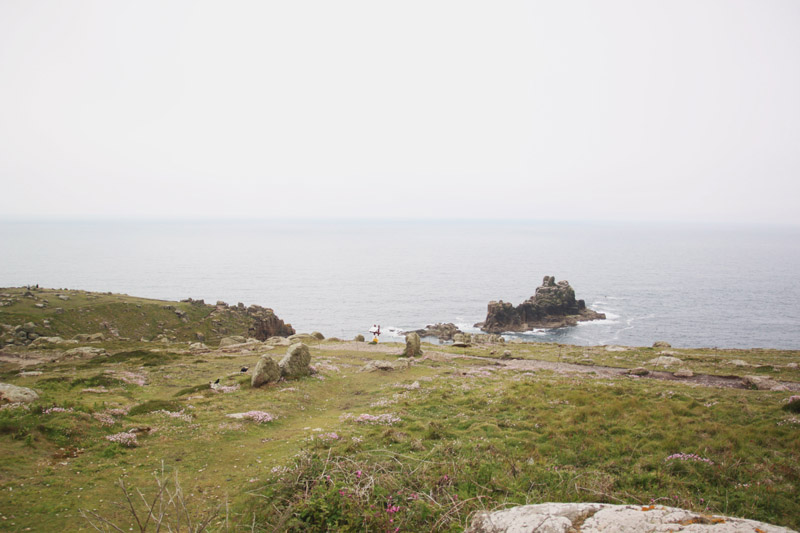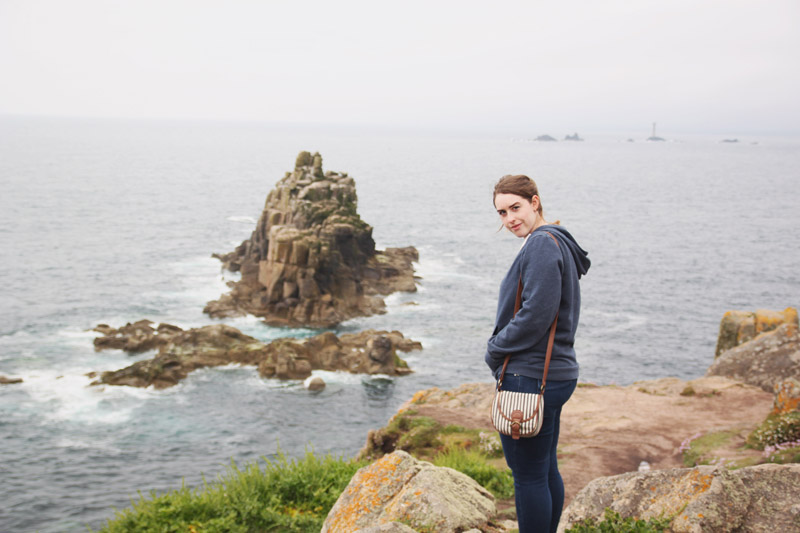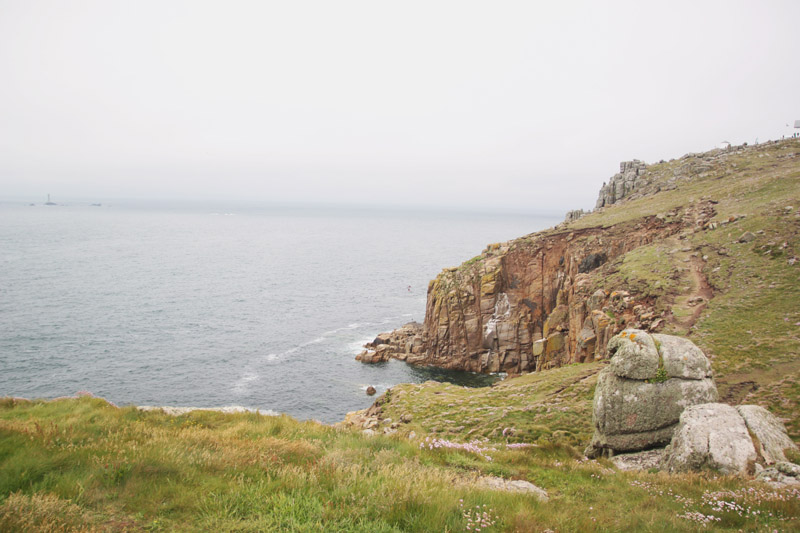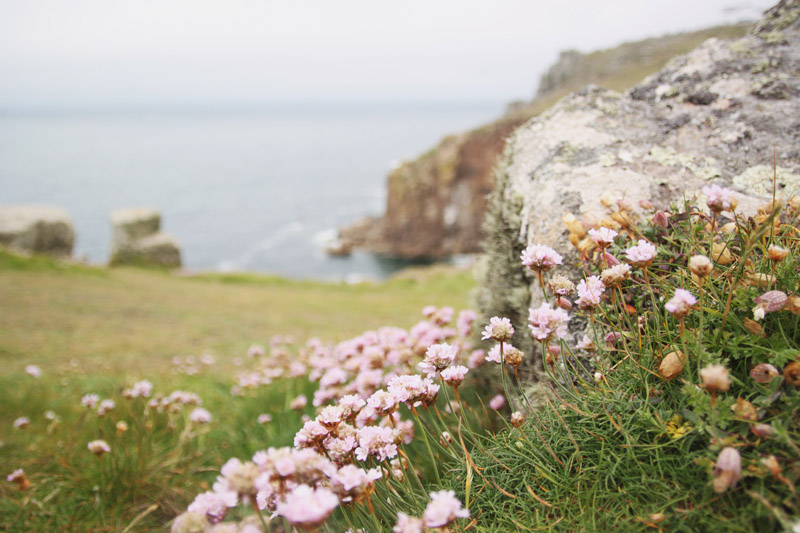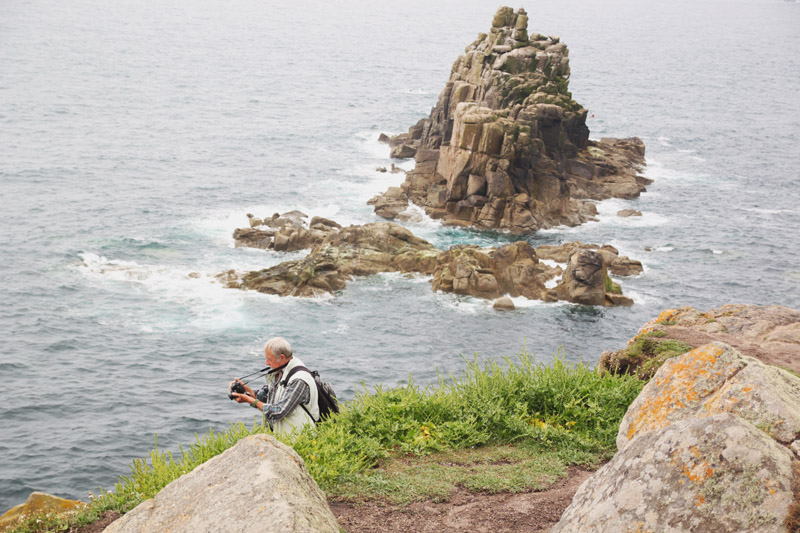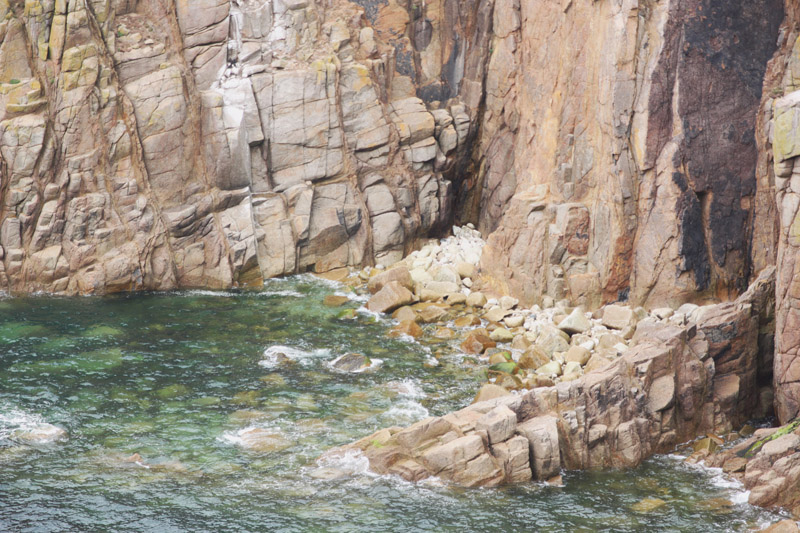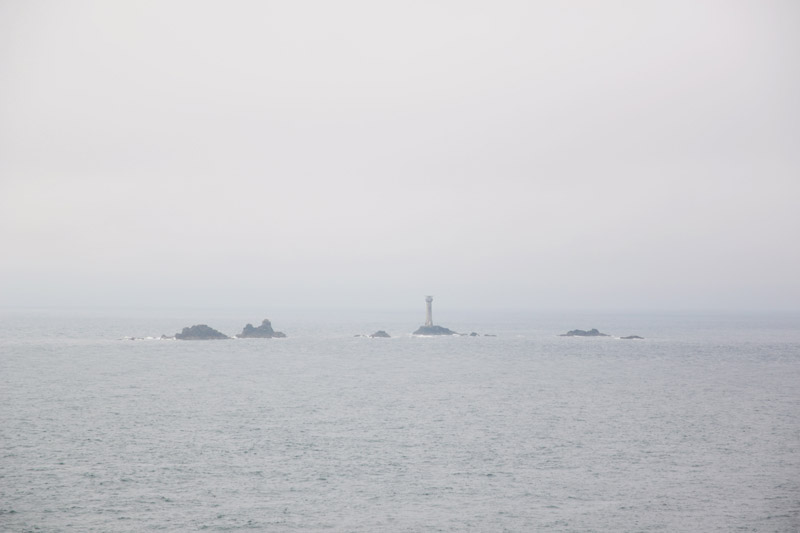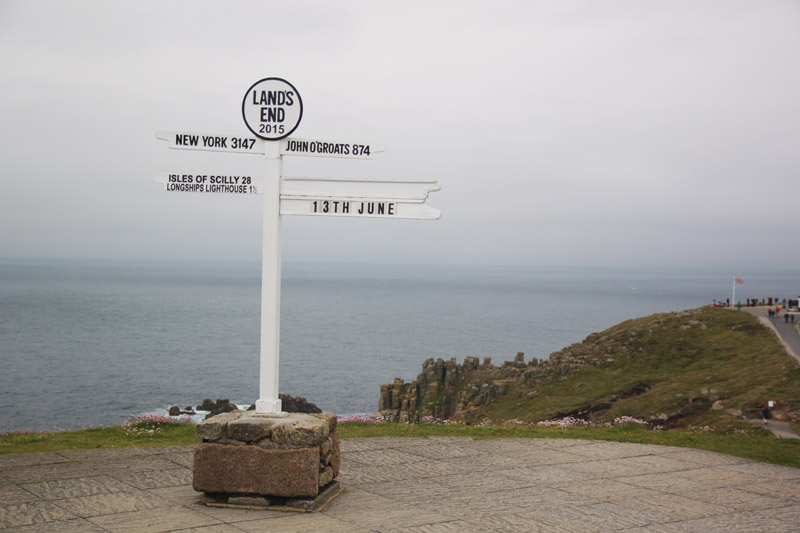 Our second day in Cornwall was pretty much a complete disaster, but we definitely tried to make the most of it! We had plans to go and explore St Michaels Mount, but it turns out they don't open on Saturdays due to most holiday parks having their changeover days that day, so we decided to head down to Lands End instead – the most south westerly point of the british mainland.
In all honesty, unless you like walking or have kids there isn't really much to do there. On the day that we went there was a 45mile or so running race from Lizard Point to Lands End (all off track) so it was pretty busy with runners and supporters everywhere. The views were amazing though – I loved the lighthouse in the distance, though sadly you can't visit it! We tried to get a photo at the famous Lands End sign, but it was so bright out we were just squinting like crazy haha!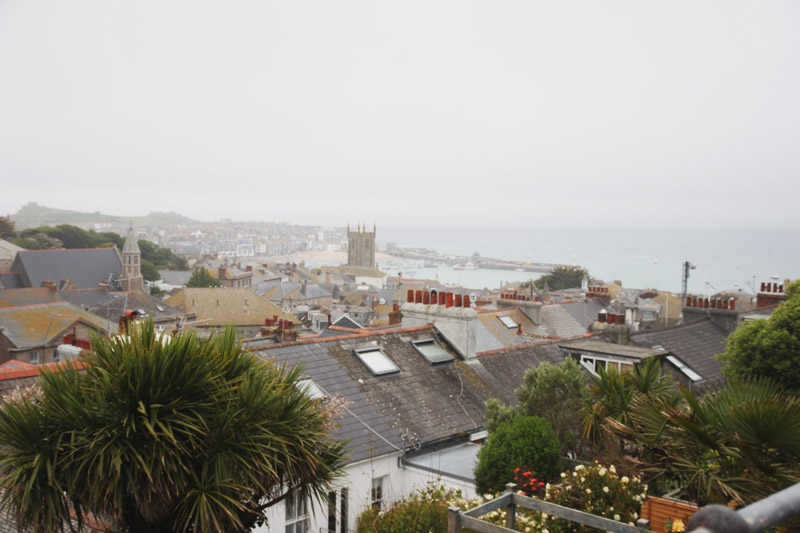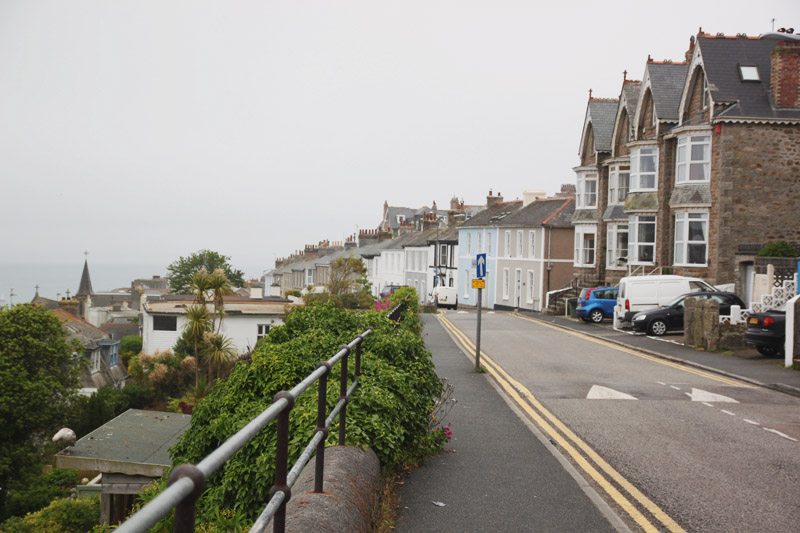 After lands end we headed to get some food in St Ives, which turned out to be so hectic that we just turned straight back around again and stopped at the top of a massive hill to take some photos of it instead. It was such a pretty quaint little town, but the traffic, people, hunger and hills got the better of us and we just had to leave and find somewhere else to eat instead. Seriously, who knew that cornwall was SO hilly?! I had no idea!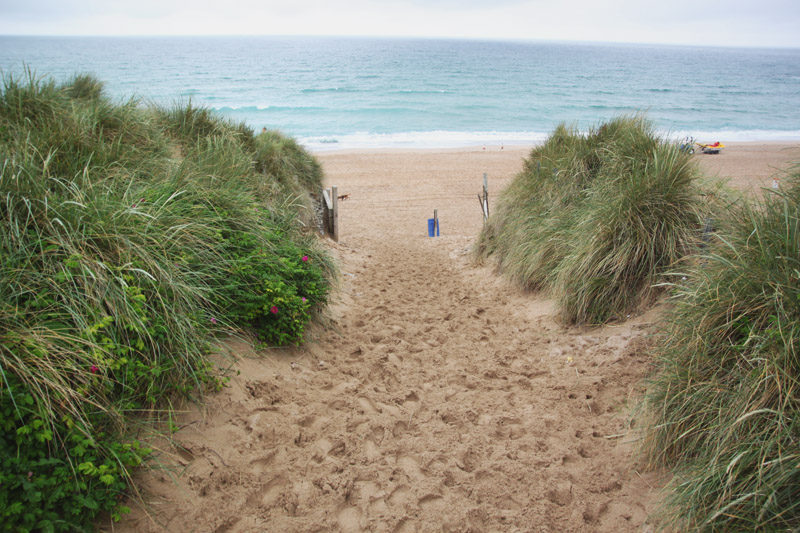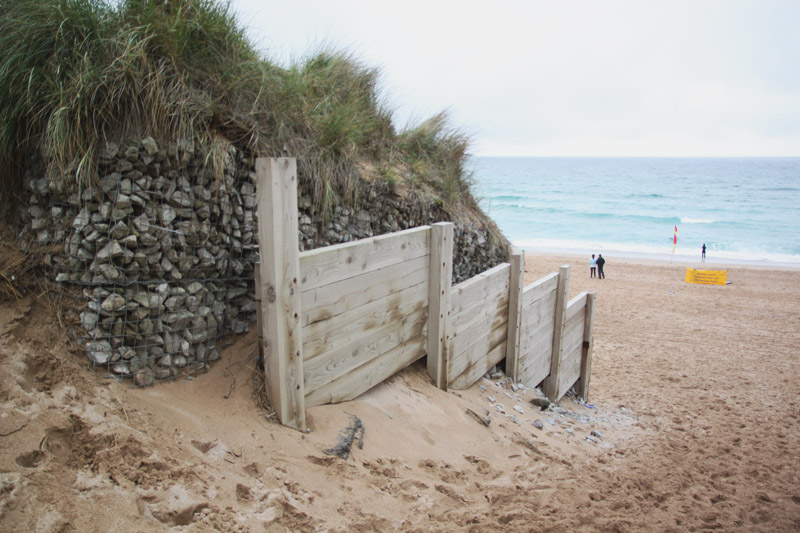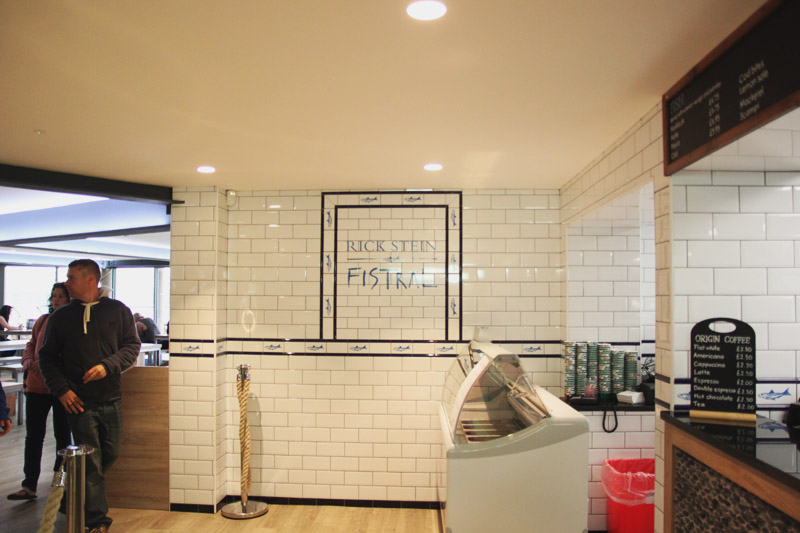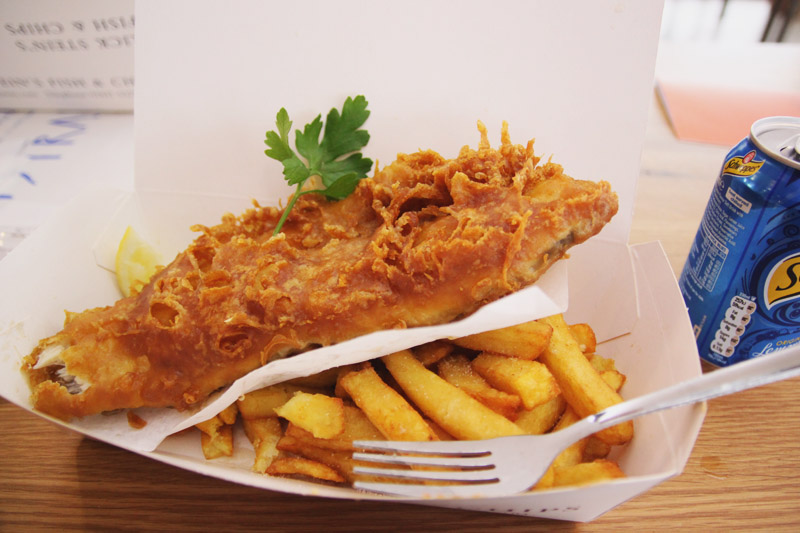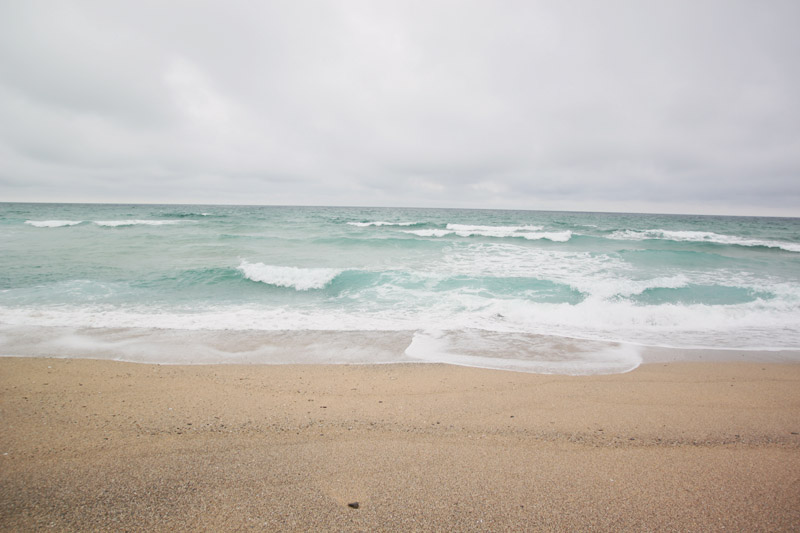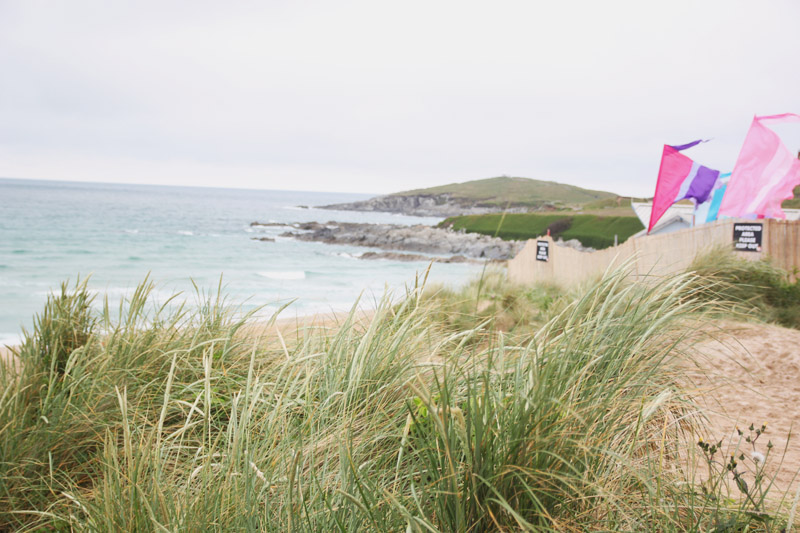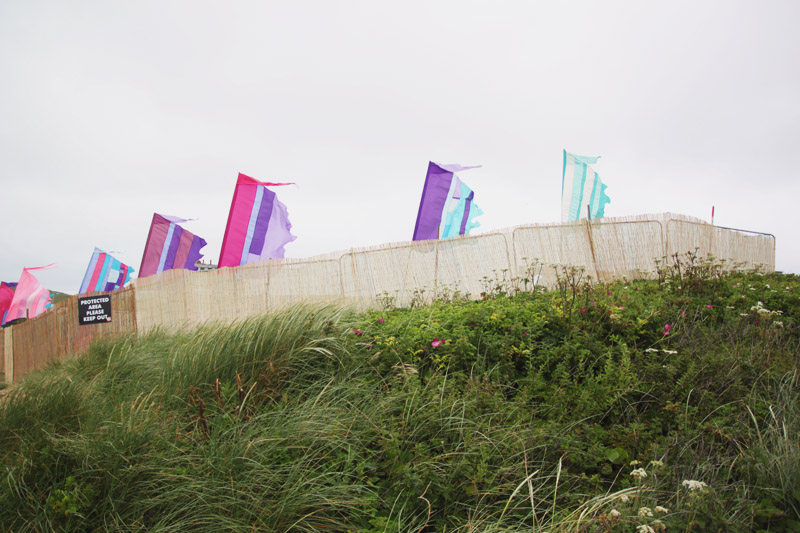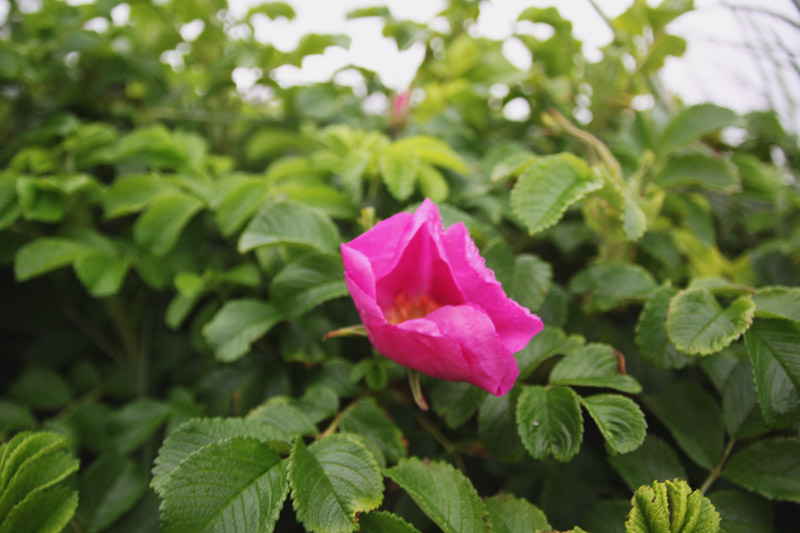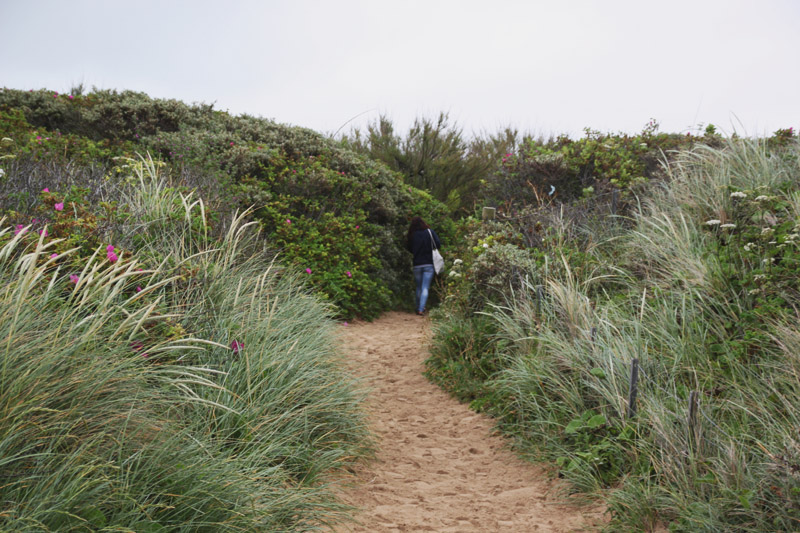 We ended up in Newquay, found the closest car park and headed down to the beach at Fistral to find somewhere to eat. I was so excited to find that Rick Stein had just opened up a new 'restaurant' there – Rick Stein, Fistral so we tried that out. It's completely different to all his other restaurants in that it's more of a very expensive fish and chip shop and we left pretty dissapointed in what we'd tried, especially for the money! I'd love to try one of his proper restaurants though – I'm sure the food there is much better.
Fistral beach was one of our favourite beaches of the whole trip – even though it was mainly for surfers, it was so fun to just sit and watch the massive waves crashing up against the beach and all the sand dunes lining it – it's a shame there weren't any surfers out at the time we went as I'd loved to have seen that!
I've got a couple more posts left from our trip to Cornwall then I'll be posting about our 2 week cruise around the mediterranean! 🙂