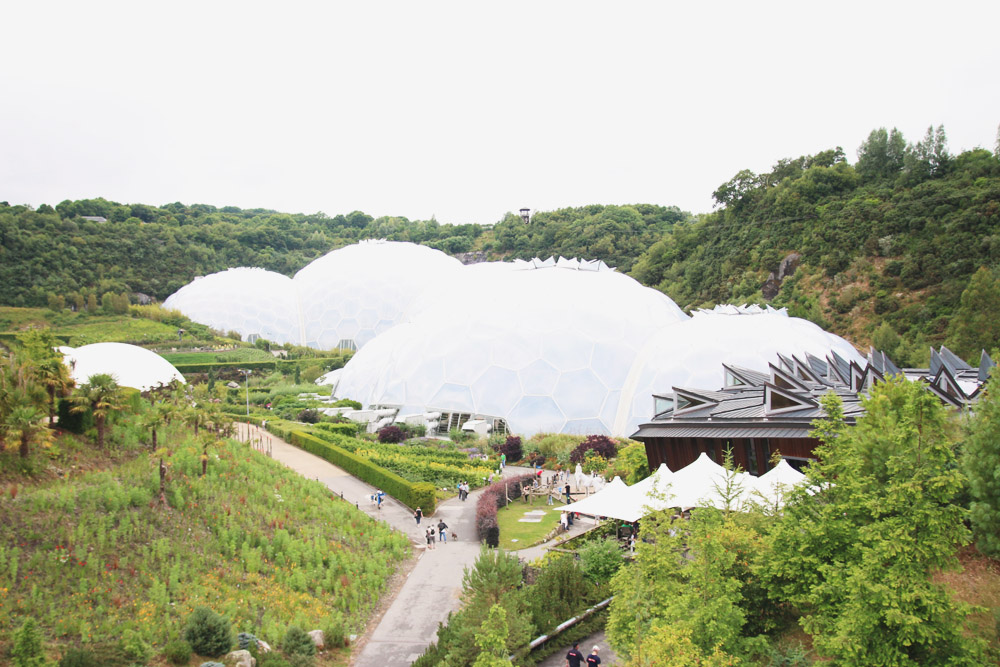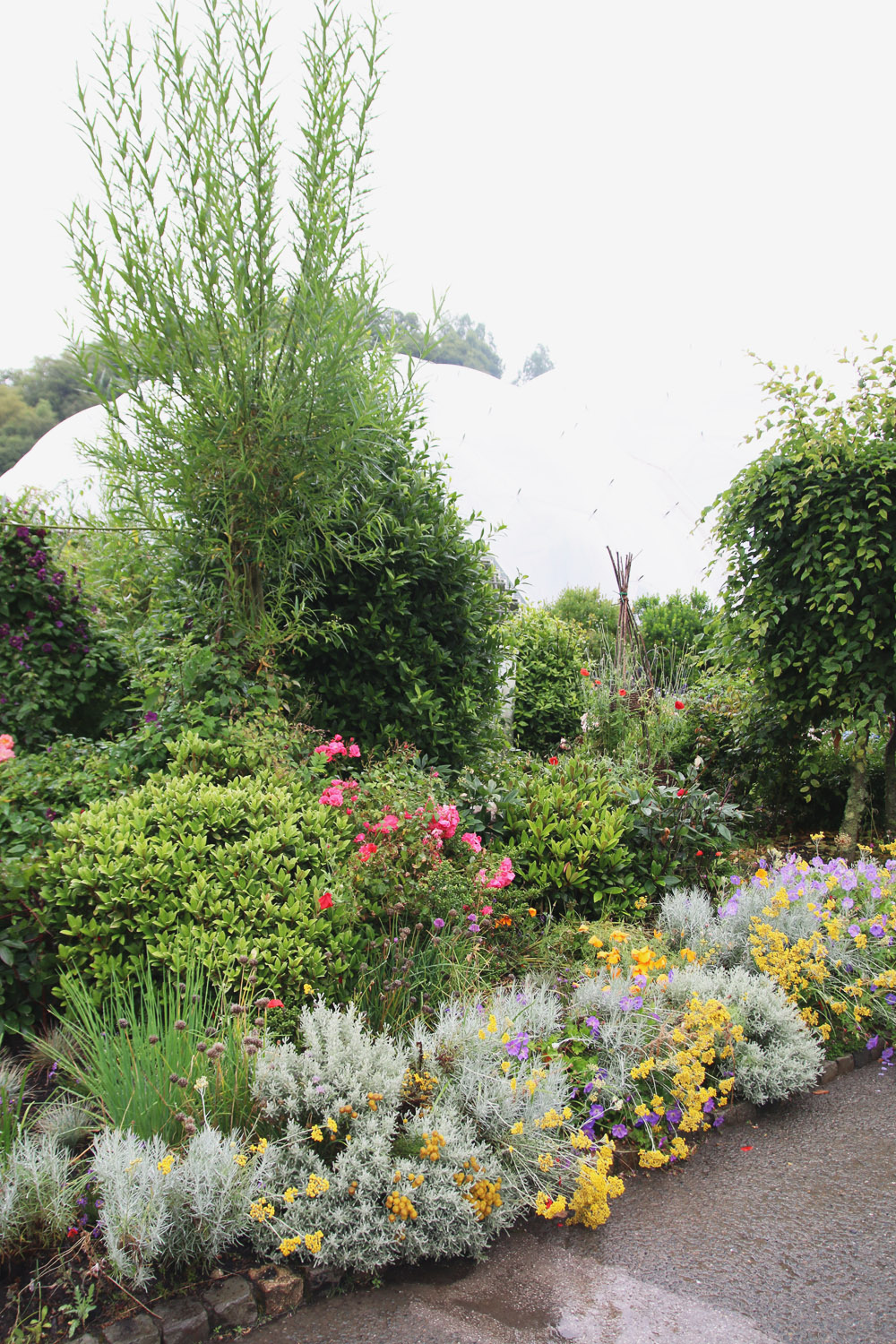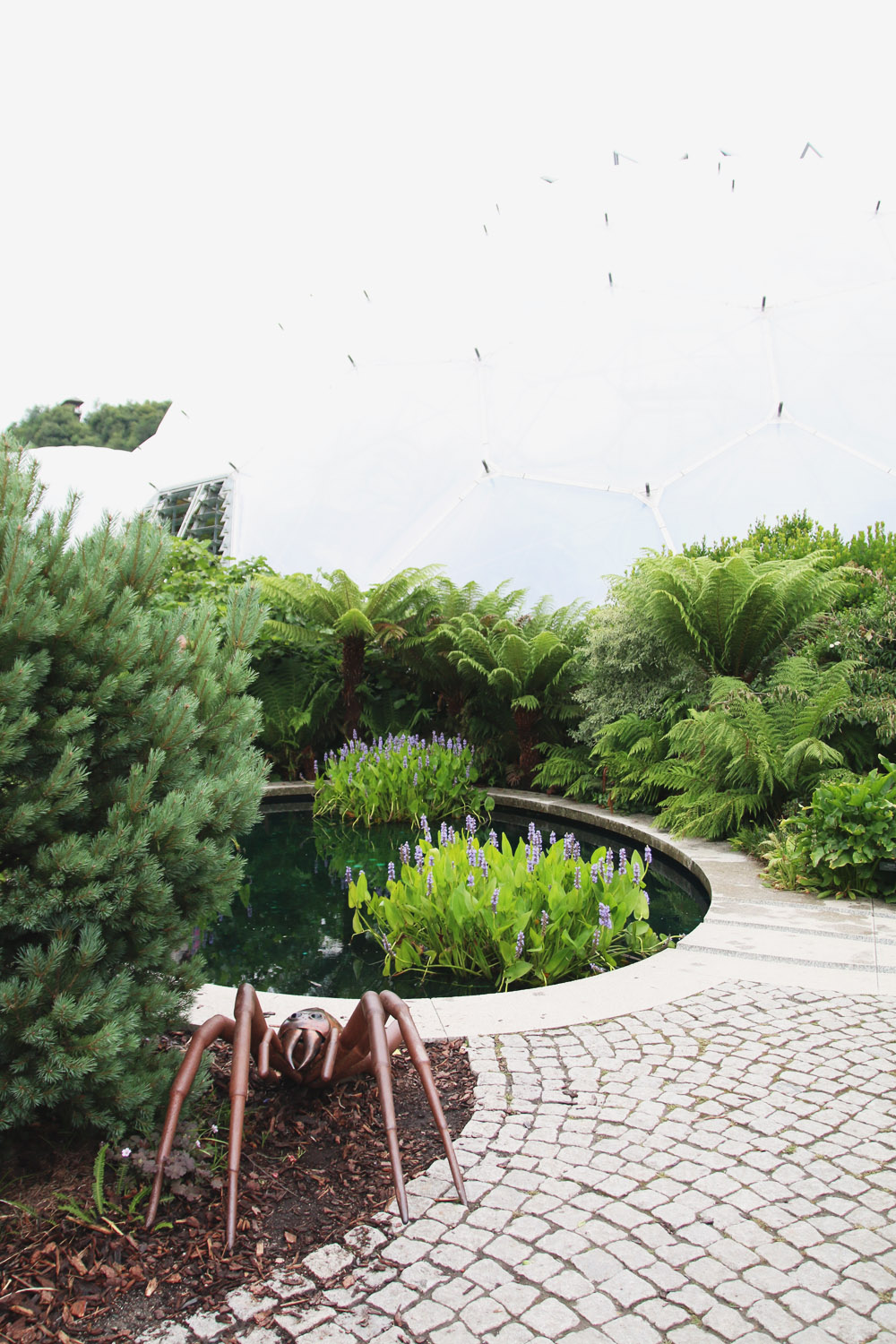 The Eden Project
I've been so excited to share this post, because the Eden Project is probably my favourite place in the UK! We visited for the first time two years ago (at the exact same weekend) and absolutely loved it. I've been dying to go back in a different season, like in spring to see the mediterranean biome filled with tulips, but we've never been able to make it.
As we were down in Devon a few weeks ago, and our campsite was just under two hours drive away, I decided that we had to visit again. Sadly this time it was crazy busy, but I still loved it.
So the Eden Project has three main areas; the rainforest biome, the mediterranean biome and the outdoor gardens. There's a few other places outside to explore like the learning centre and the stage where they hold exhibitions (right now, they've got a dinosaur exhibition on). The biomes are by far my favourite places. Seriously, I could live in the mediterranean biome! It's just so perfect in there filled with bougainvillea and pretty flowers! First up; The Rainforest Biome!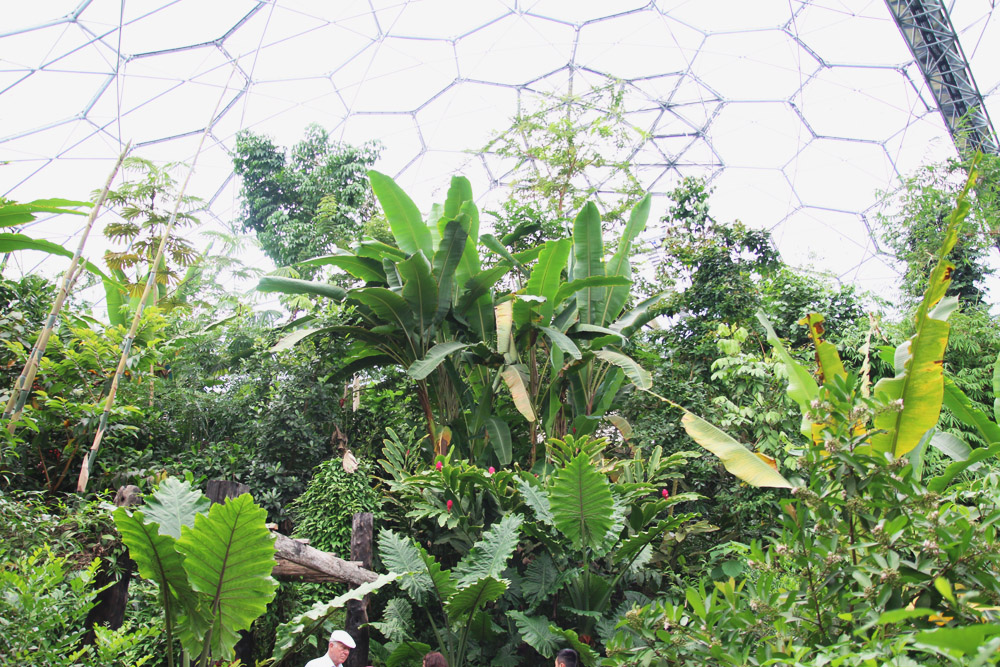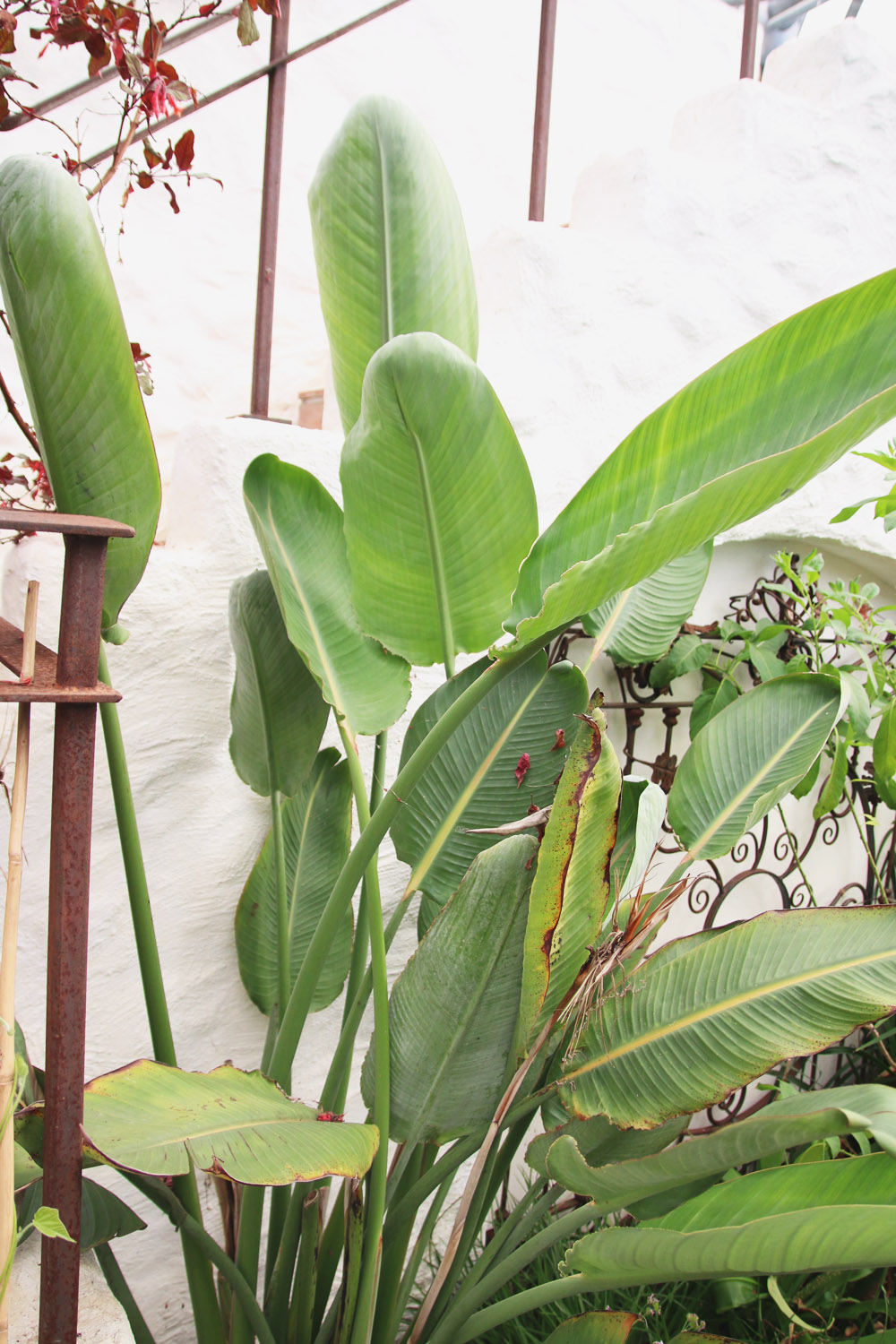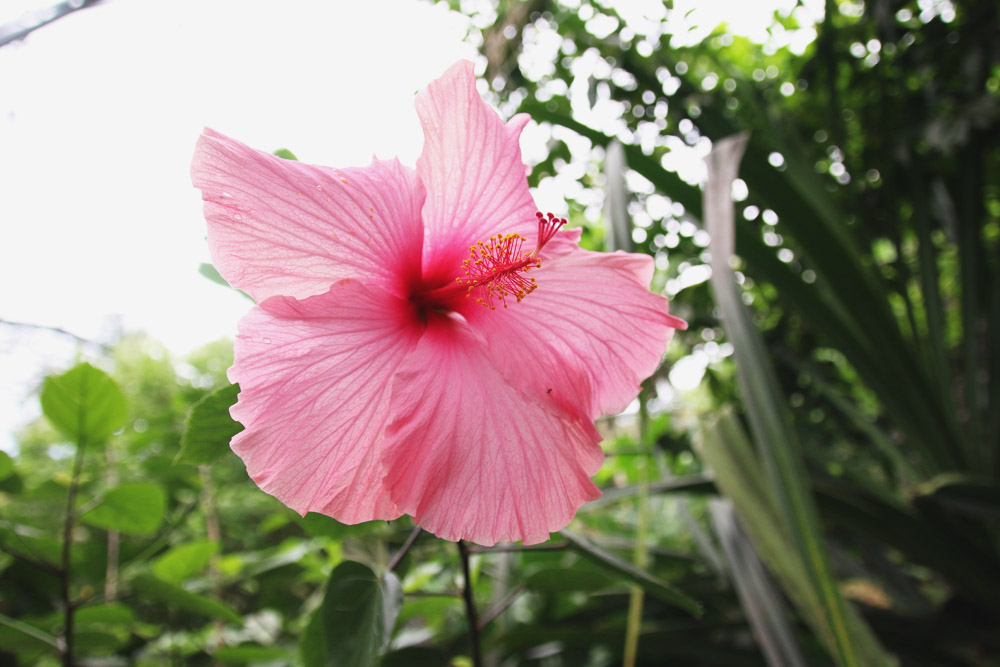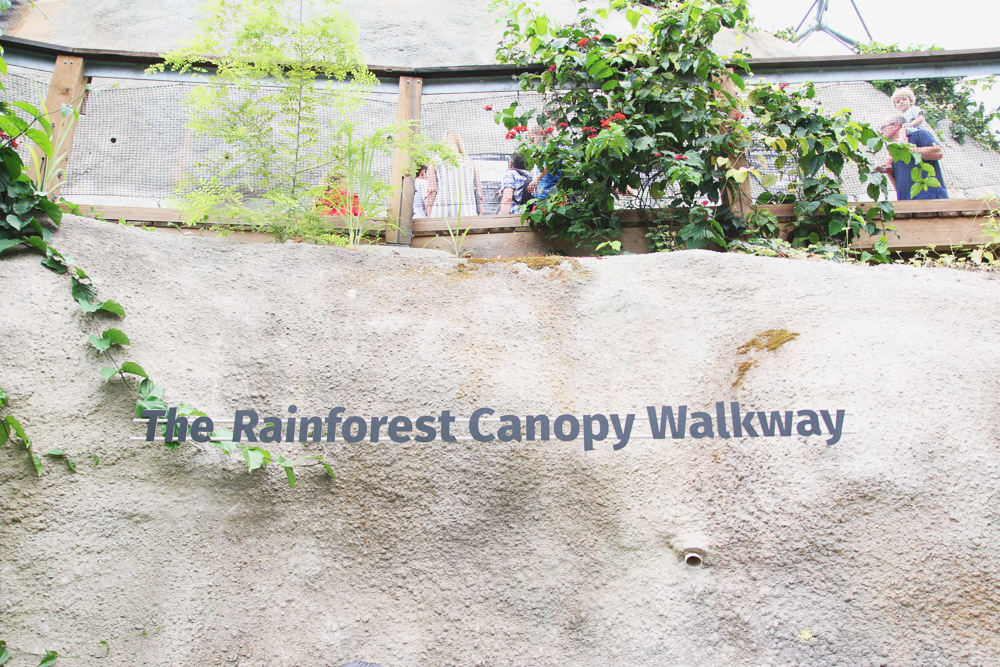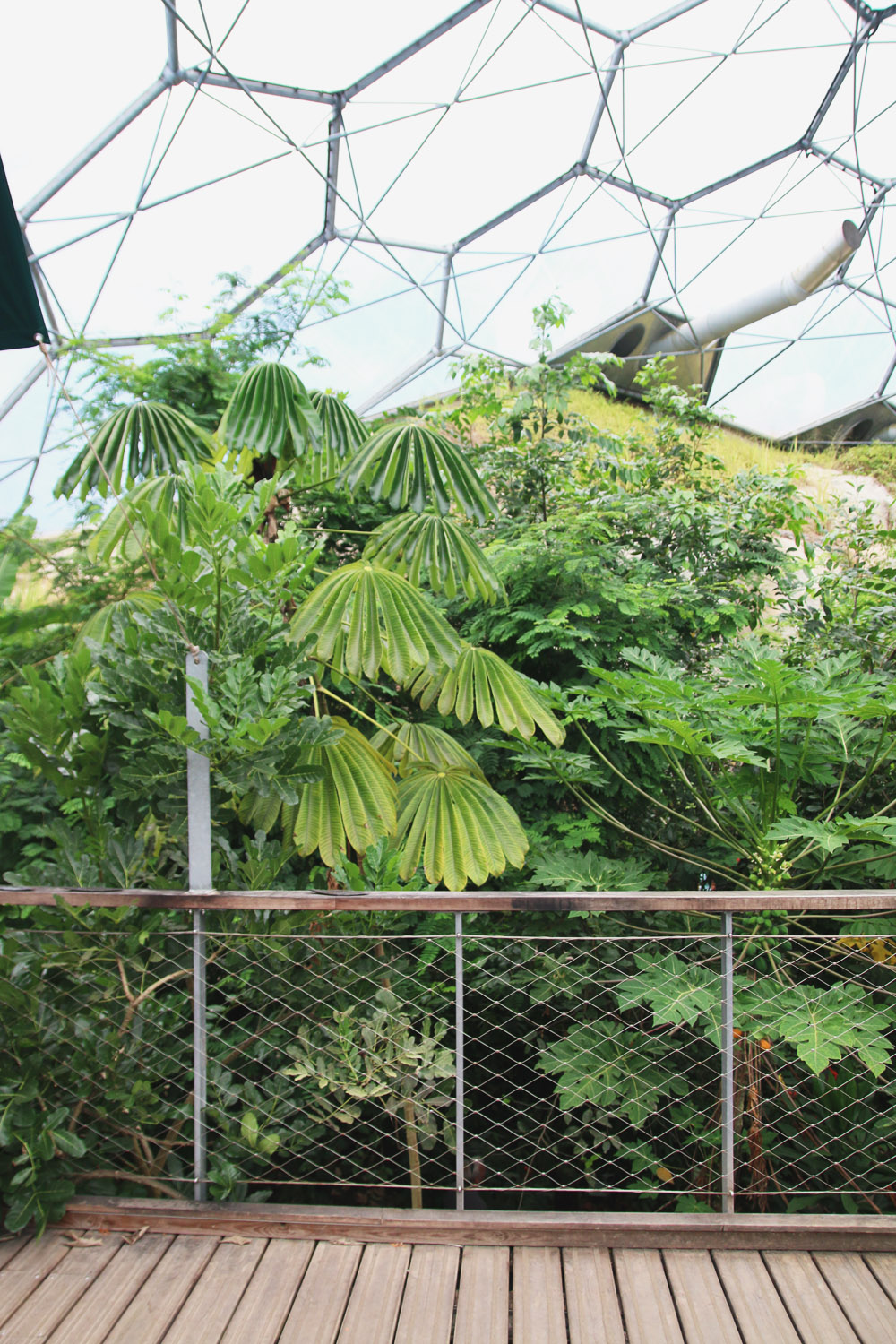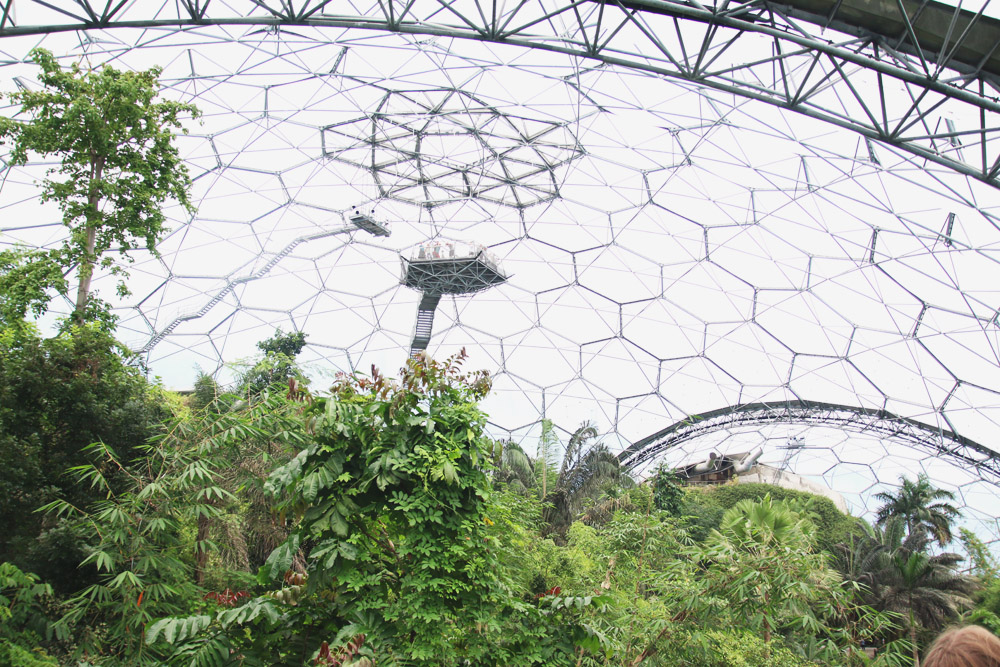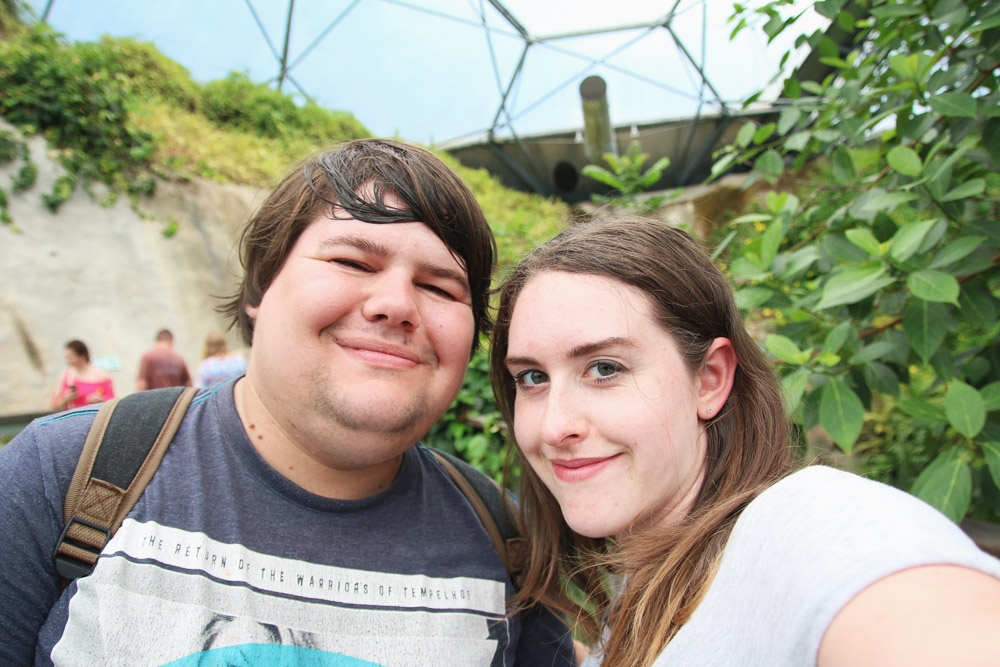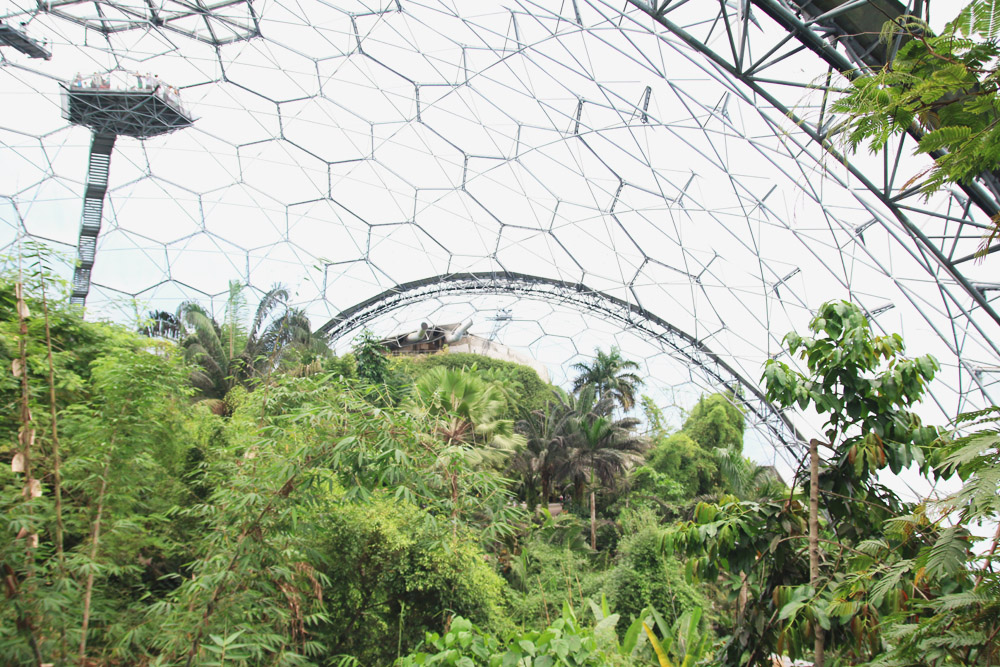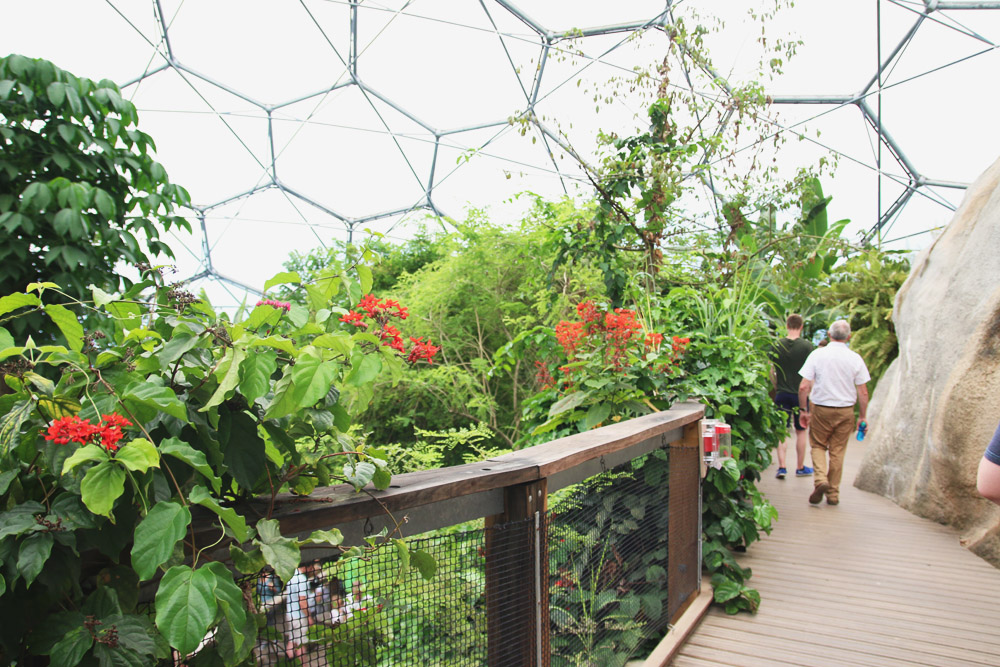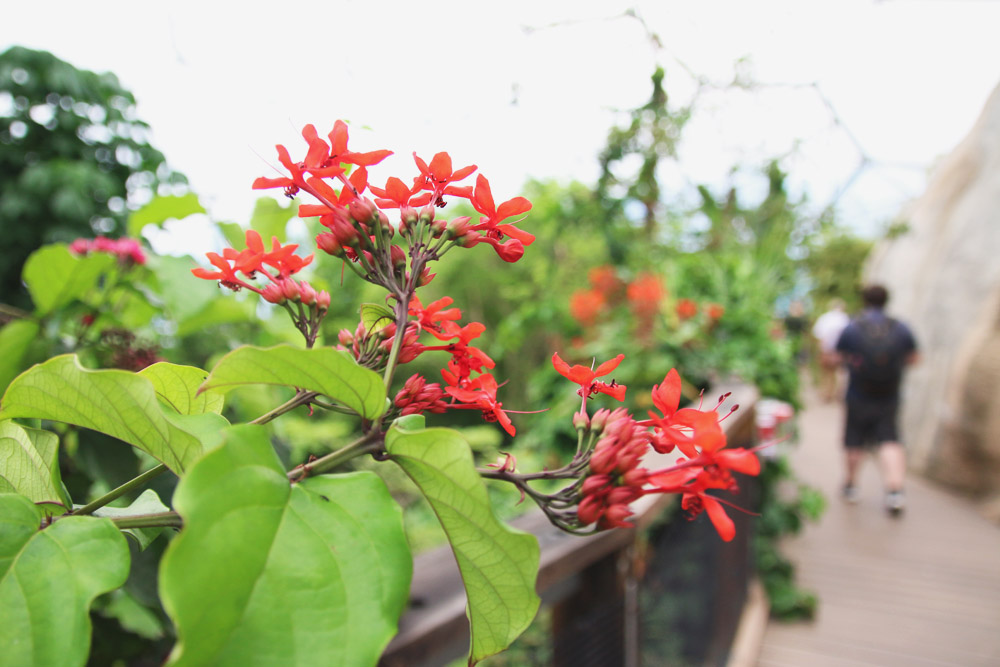 The Rainforest Biome
The rainforest biome is the largest indoor rainforest in the world and is heated to at least 25°C all year round (though sometimes in the summer it can reach up to 40°C) with 90% humidity (just look at the state of us). It's filled with tropical plants from South East Asia, West Africa, Tropical South America and Tropical Islands and even has it's own waterfall!
There's bananas, papayas, sugar and even cocoa growing in there, with little exhibitions to learn about the different things growing and their uses. My favourite part though is the canopy walkways, which takes you up above the trees! They have a second one higher up (which you can see in some of the photos), but the queue for it was way too long, and we were so hot and sweaty by that point, so we left that. One day I'll get up there haha! The views look stunning!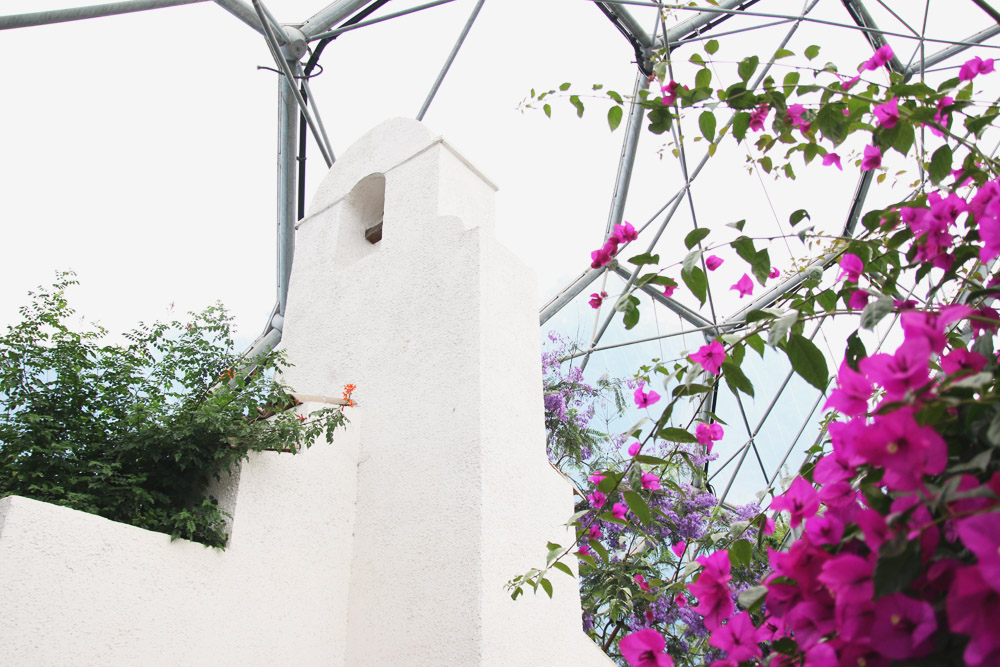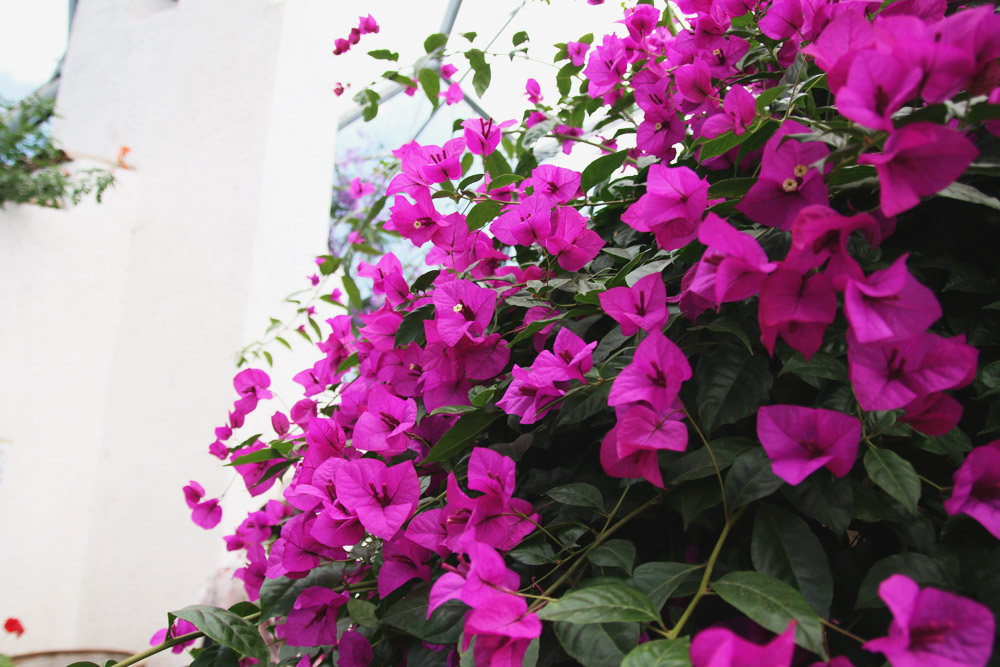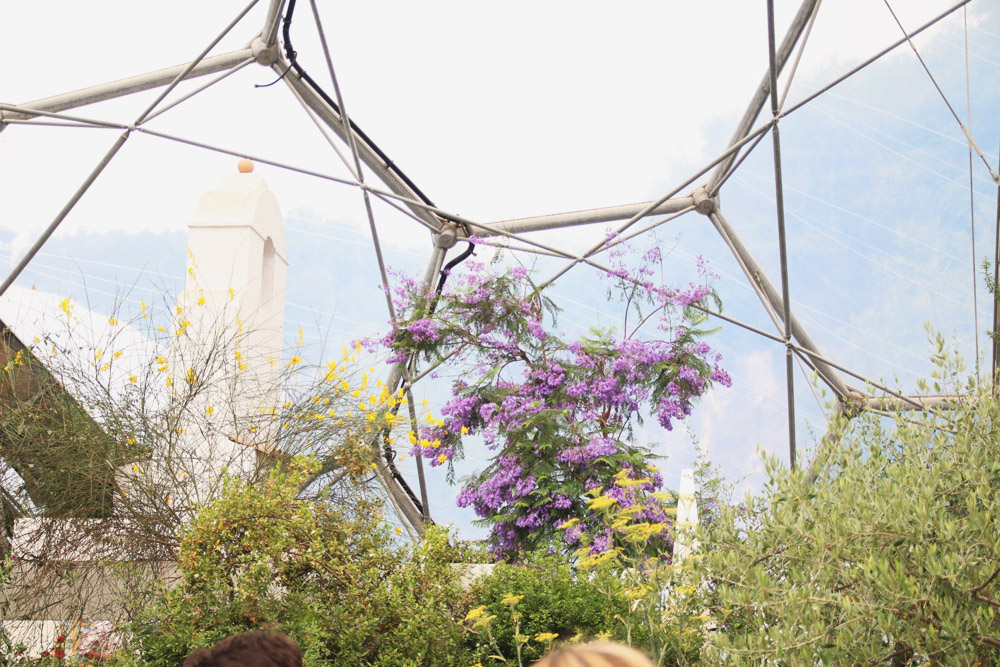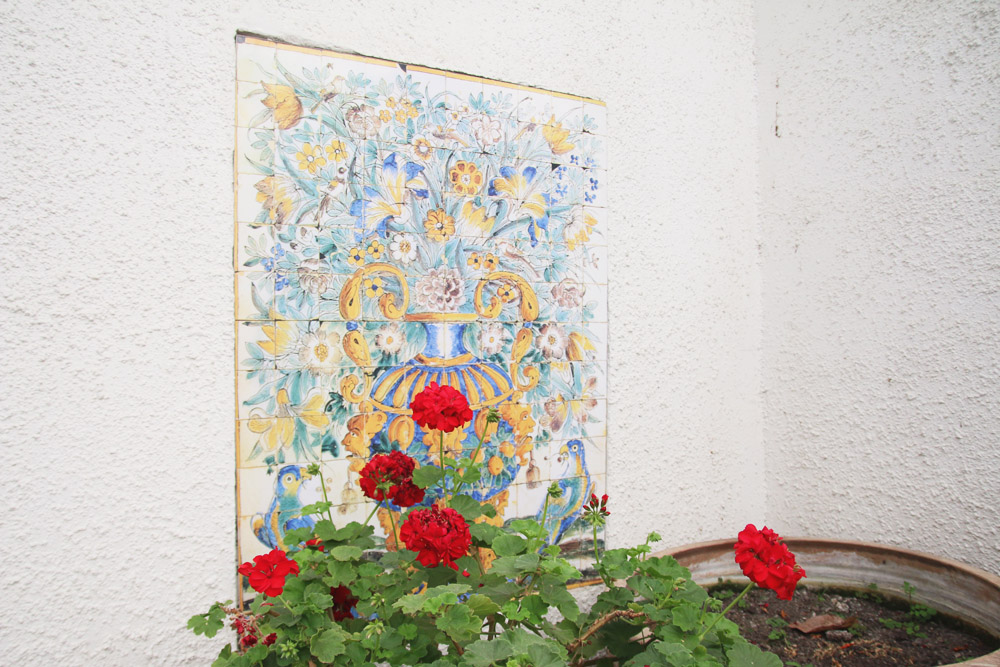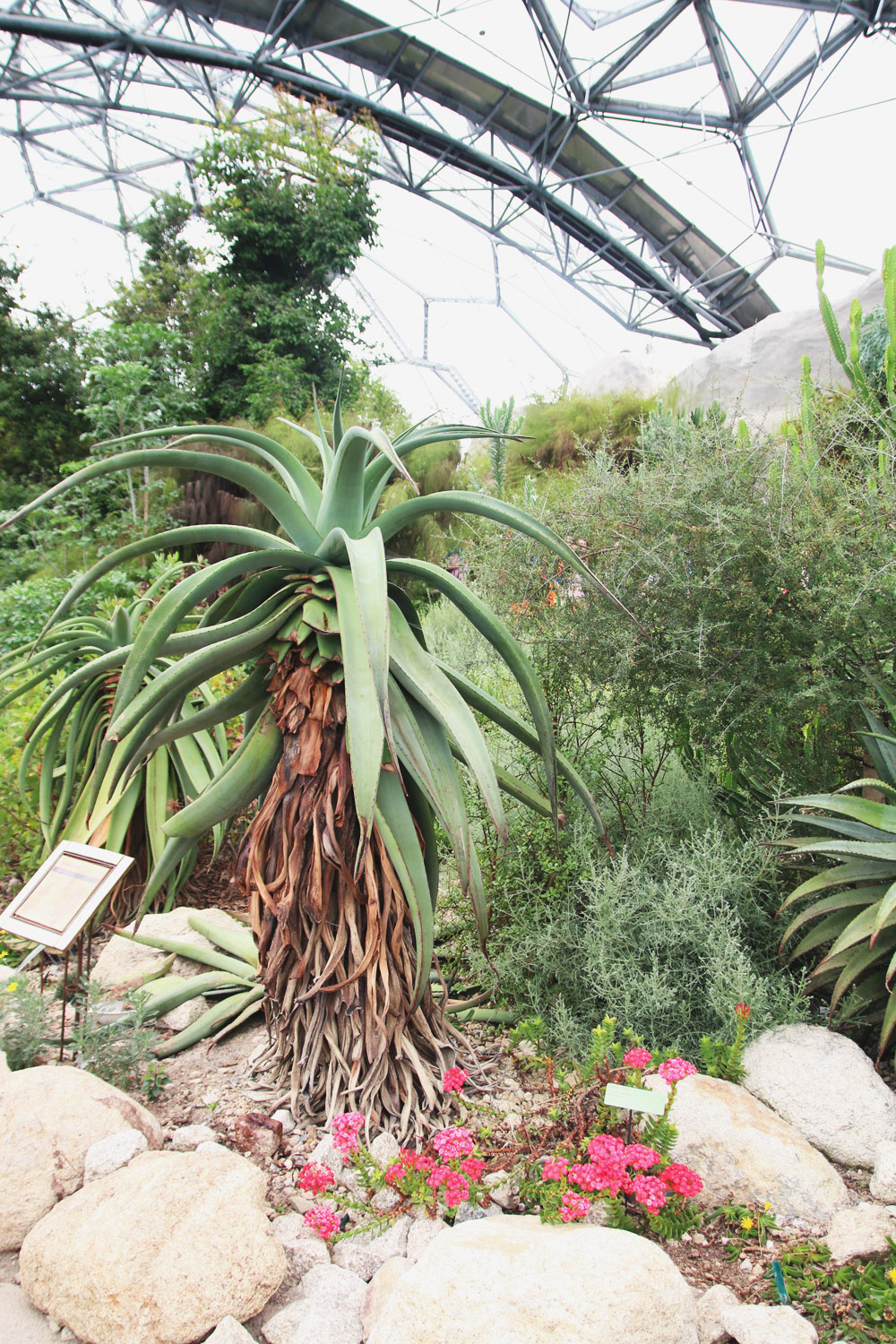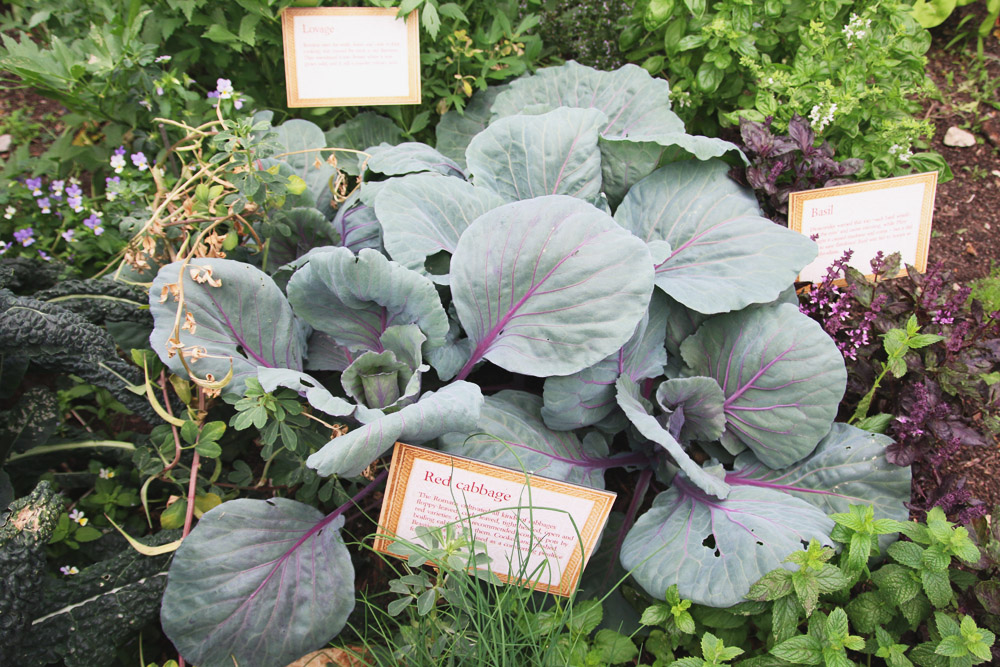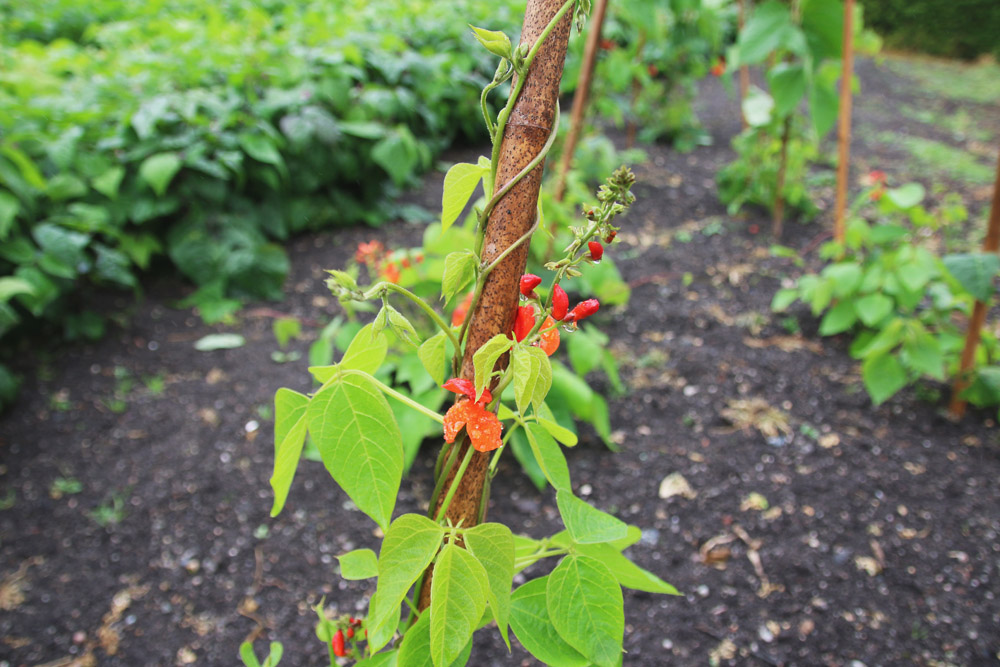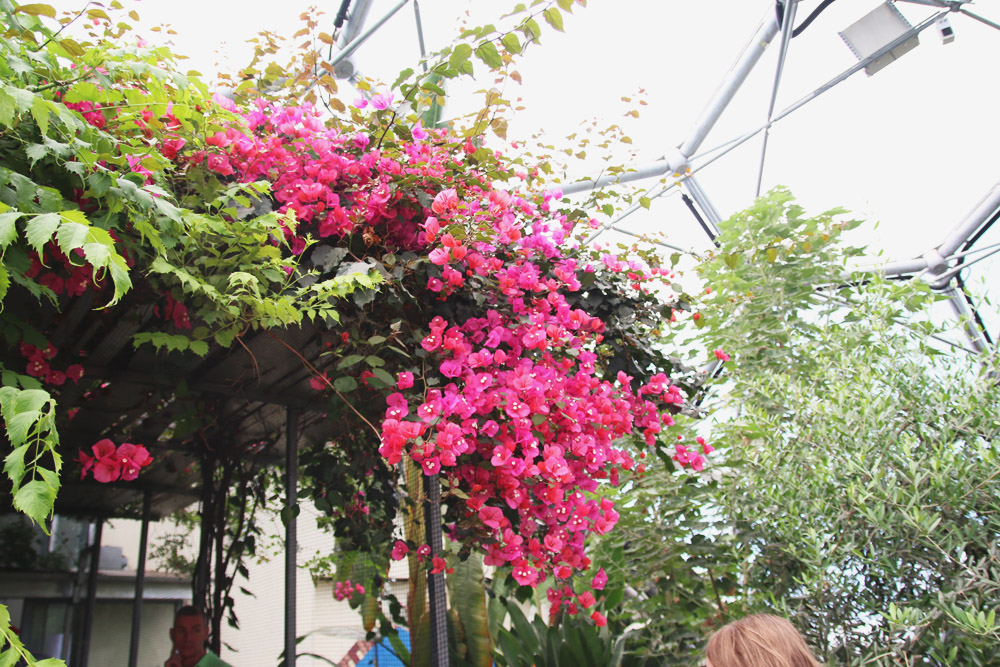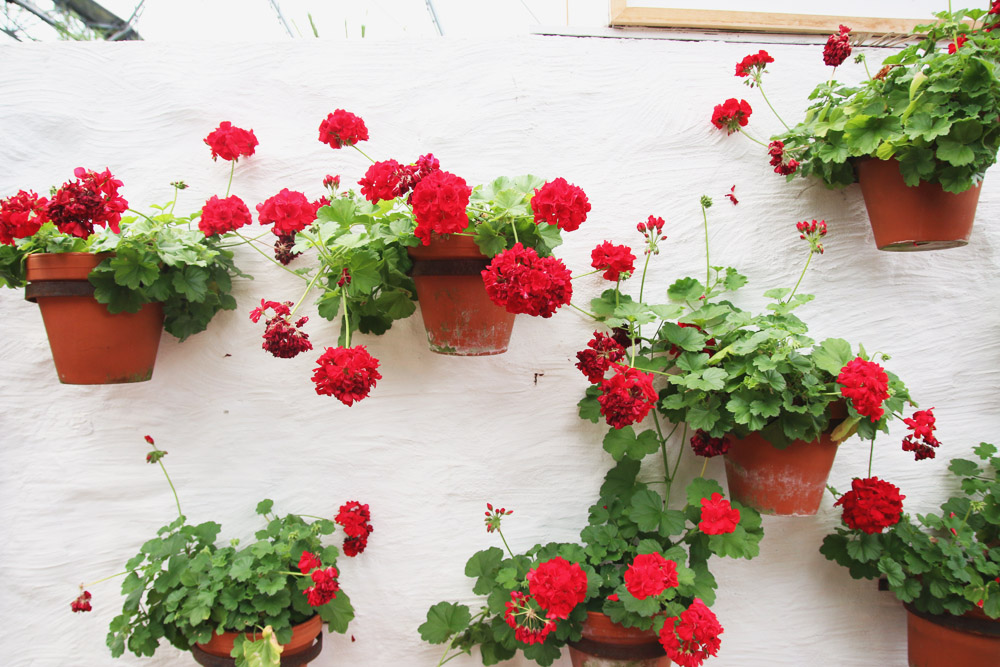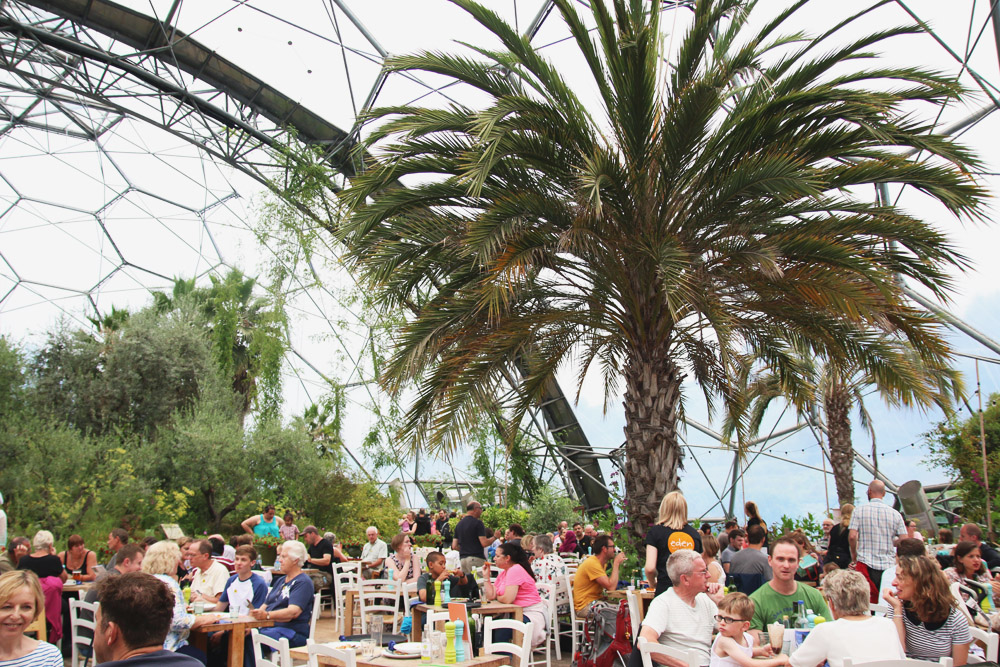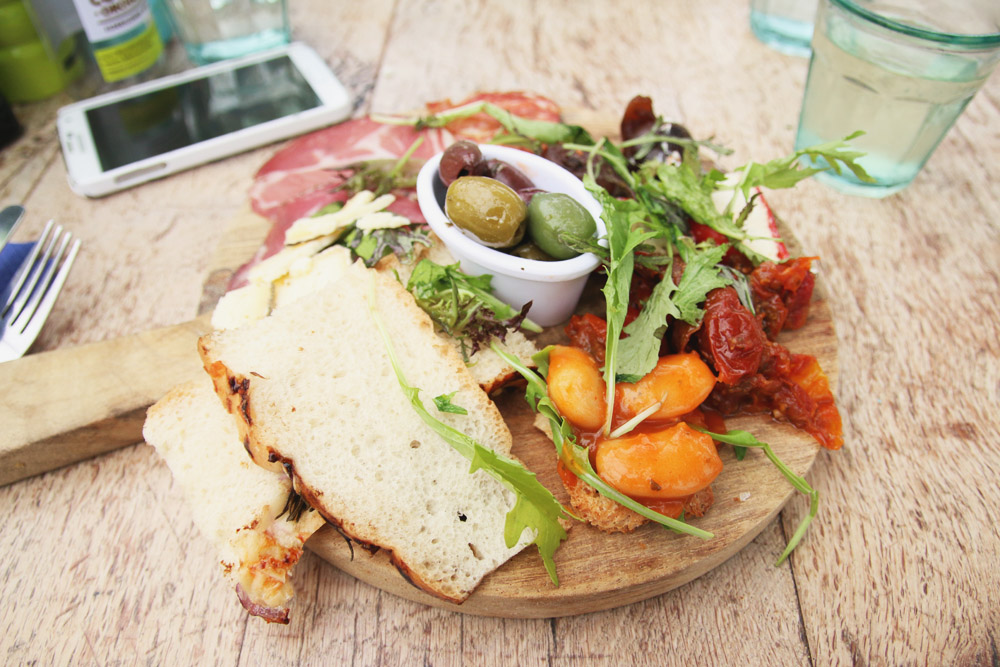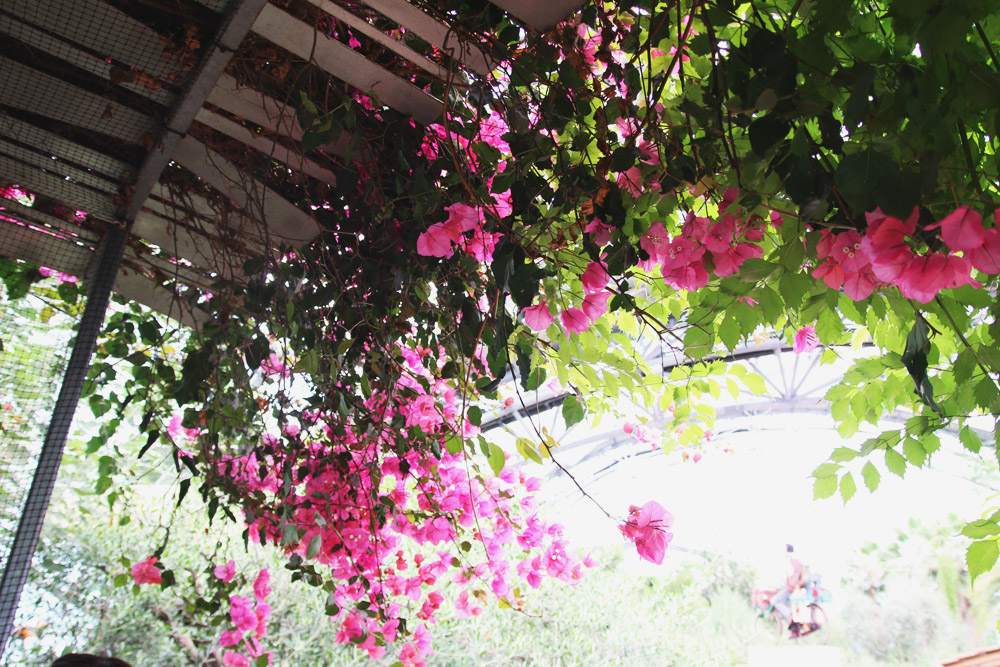 The Mediterranean Biome
The Mediterranean biome is so colourful in comparison to the rainforest biome. It's filled with plants from the Mediterranean, California, South Africa and Australia and even has it's own Mediterranean style restaurant and is kept at a temperature between 9°C-25°C, so it's a lot more bearable than the rainforest.
I could honestly just live in this biome! I love all the pretty flowers, the bougainvillea everywhere (my favourite flower), and there's even a little vegetable garden filled with tomatoes, aubergines and chillis.
We stopped at the Med Terrace for some lunch. I ordered the Cornish Antipasti platter, which is a mediterranean style platter, but with local cornish produce instead. It was SO good! Shane went for the salad, but that wasn't so nice.
There was a wedding in there that evening, so they shut off the biome early. How amazing would it be to get married in there?! I said to Shane that if we don't get married abroad, we're getting married in the mediterranean biome haha!
Have you been to the Eden Project before? What's your favourite biome?
Save
Save
Save