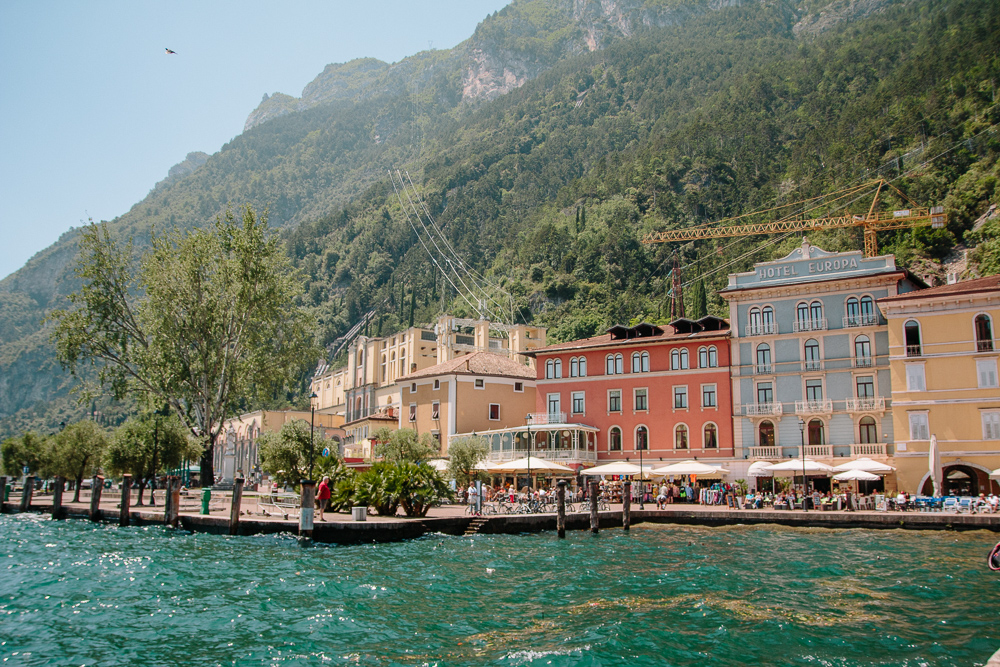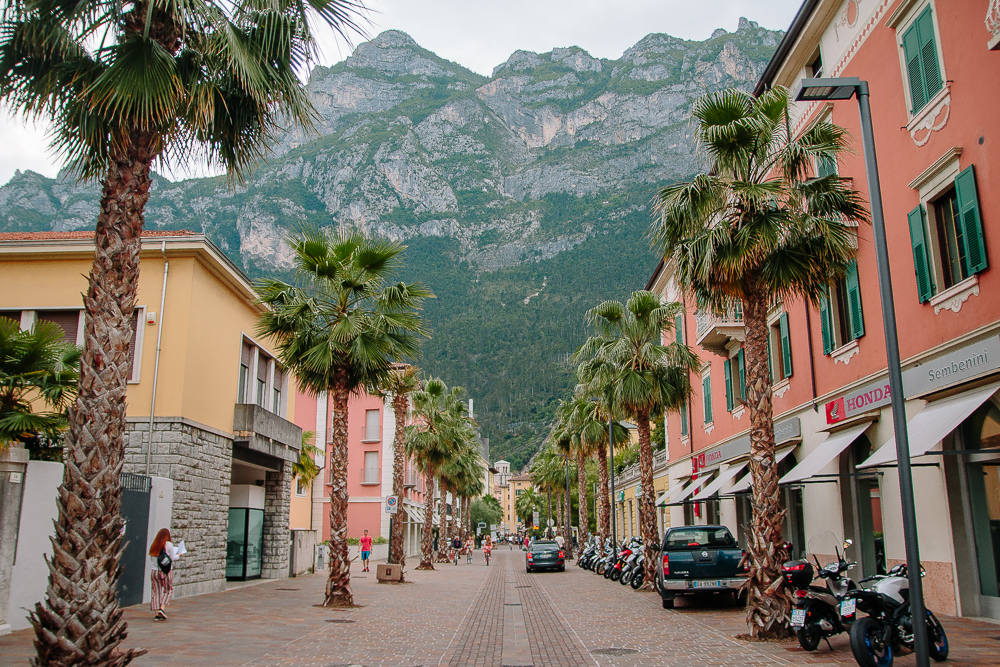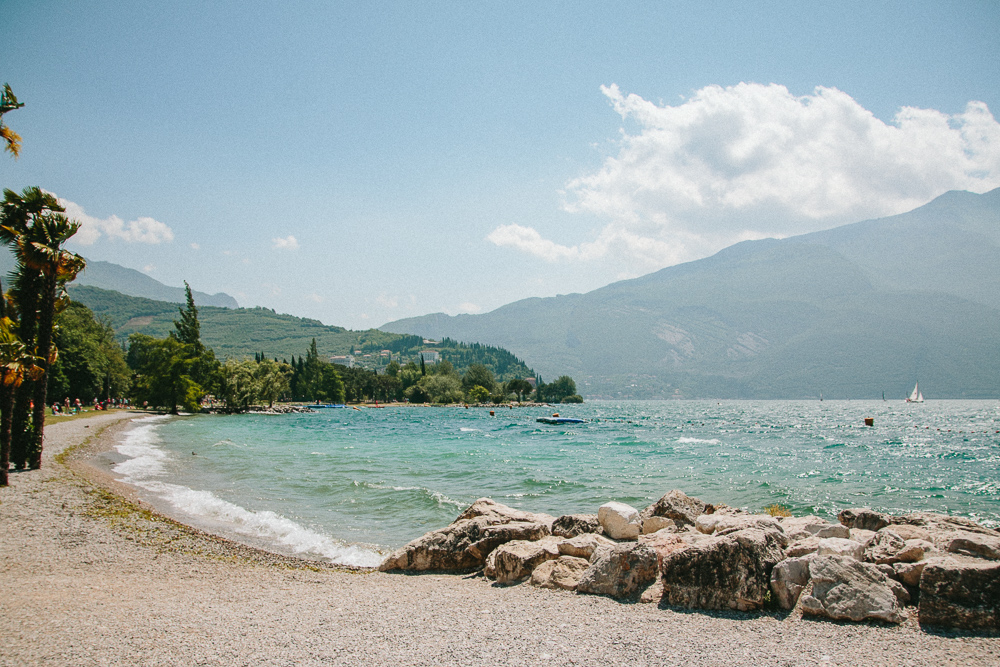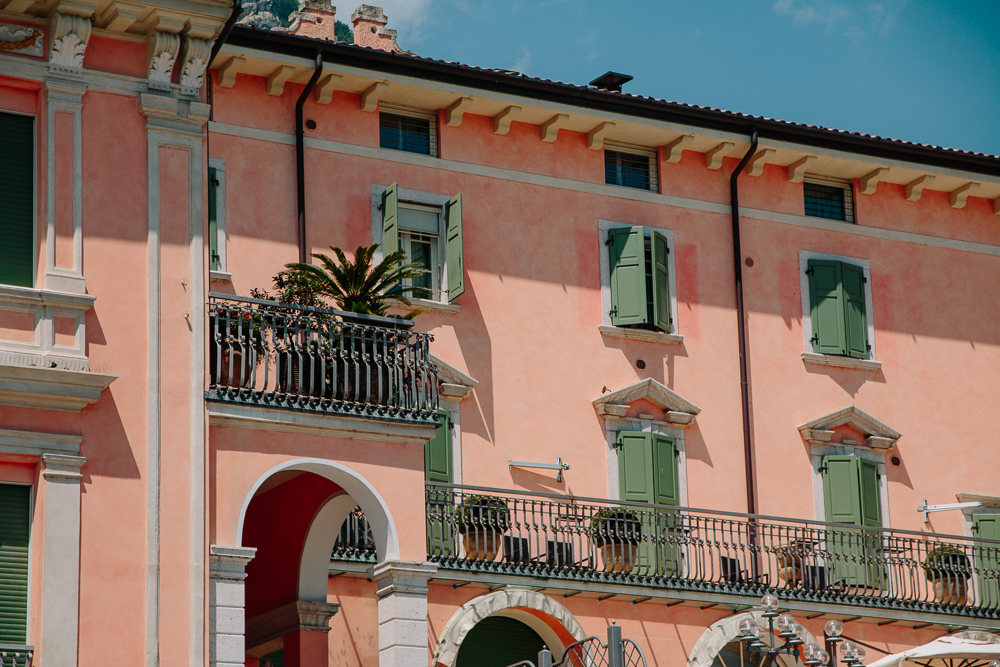 Lake Garda
It's safe to say that Lake Garda has quickly become one of my favourite places in Europe. We visited Sirmione last year on our campervan roadtrip and I fell in love with it, but I was sad that we didn't have enough time to stay another day and explore more of the lake and it's stunning colourful towns and villages right on the lake.
So, when we visited Trento for Traverse19, I was so happy to find out that Lake Garda is only just over an hour away from Trento by bus, and as I had a spare day before the conference started, I decided to head back. Luckily, my roomies (Danielle and Davida) decided that they wanted to tag along too, so we spent the day exploring Riva del Garda and Limone – two of the closest towns to Trento.
Riva Del Garda
Riva Del Garda is a town on the northern tip of Lake Garda, nestled between mountains on either side, on one of the thinnest parts of the lake. It's the second largest town on the lake, and is a great place to base yourself if you intend to stay at Lake Garda, especially for exploring the northern end of Itay's largest lake. Though there isn't actually much to see and do in Riva del Garda, it does have a large beach, park and marina and is popular for watersports as the wind seems to tunnel down between the mountains.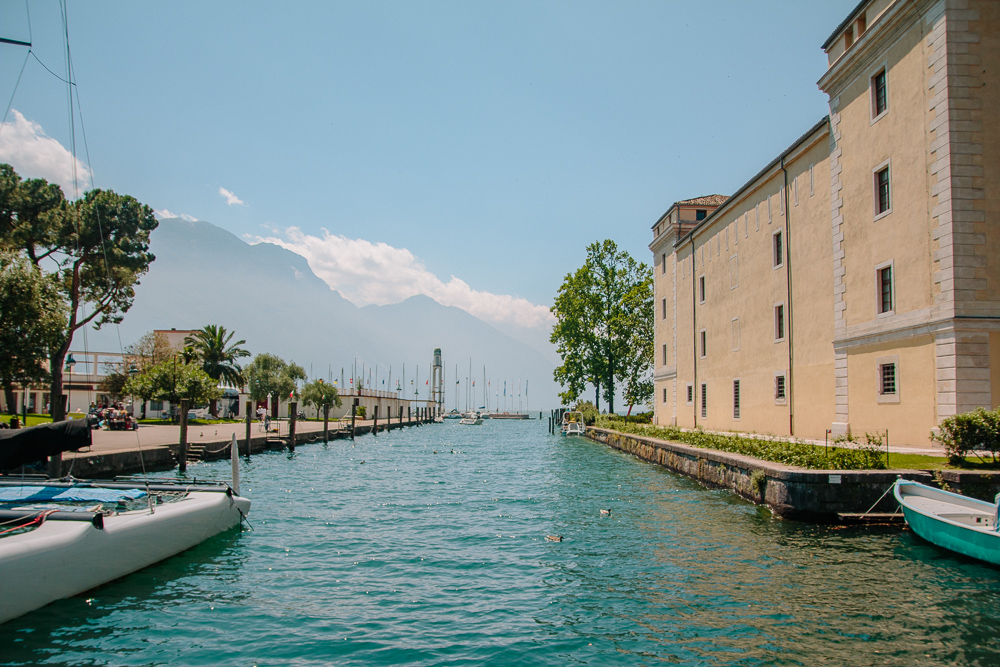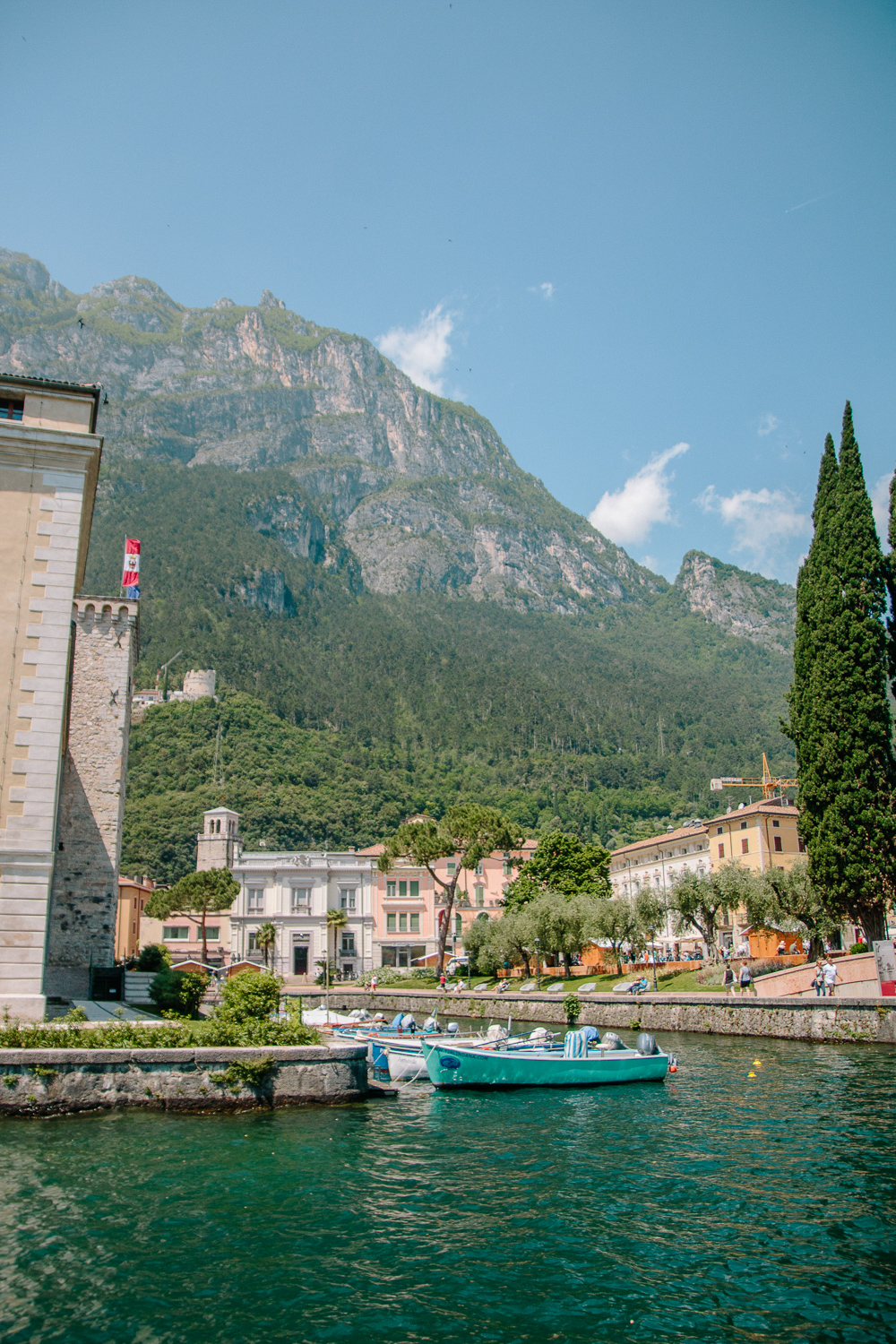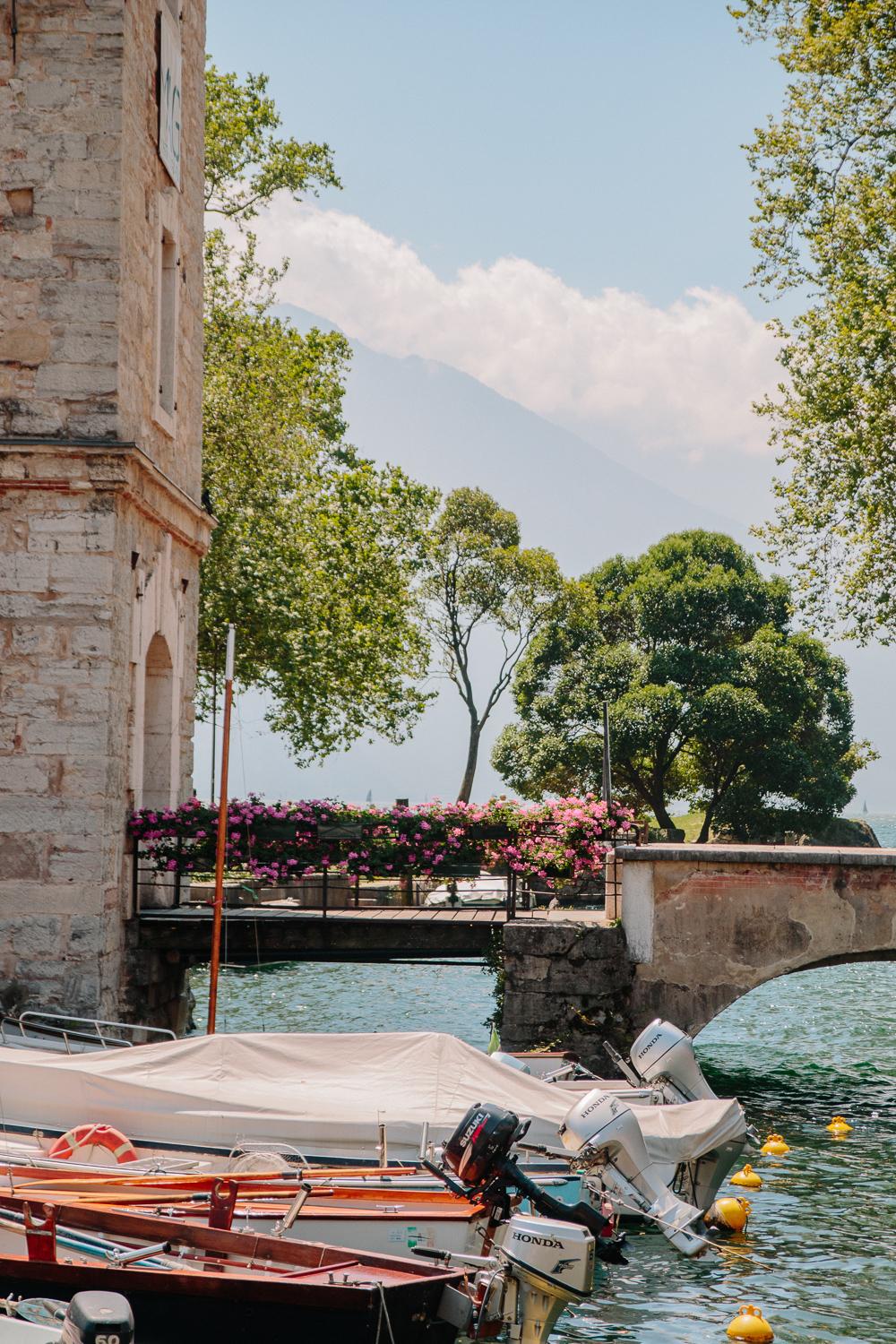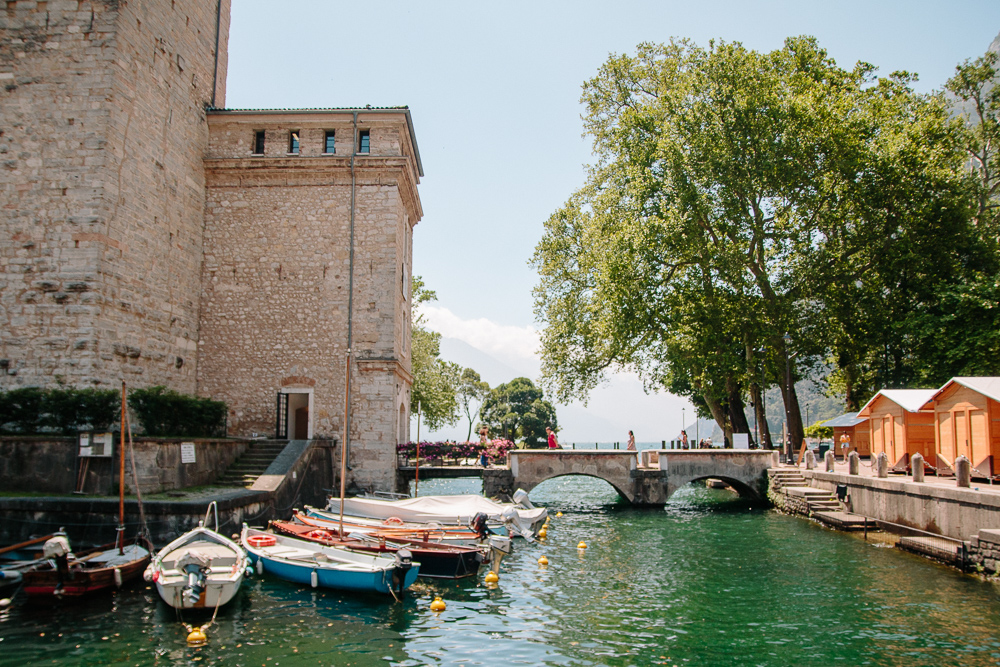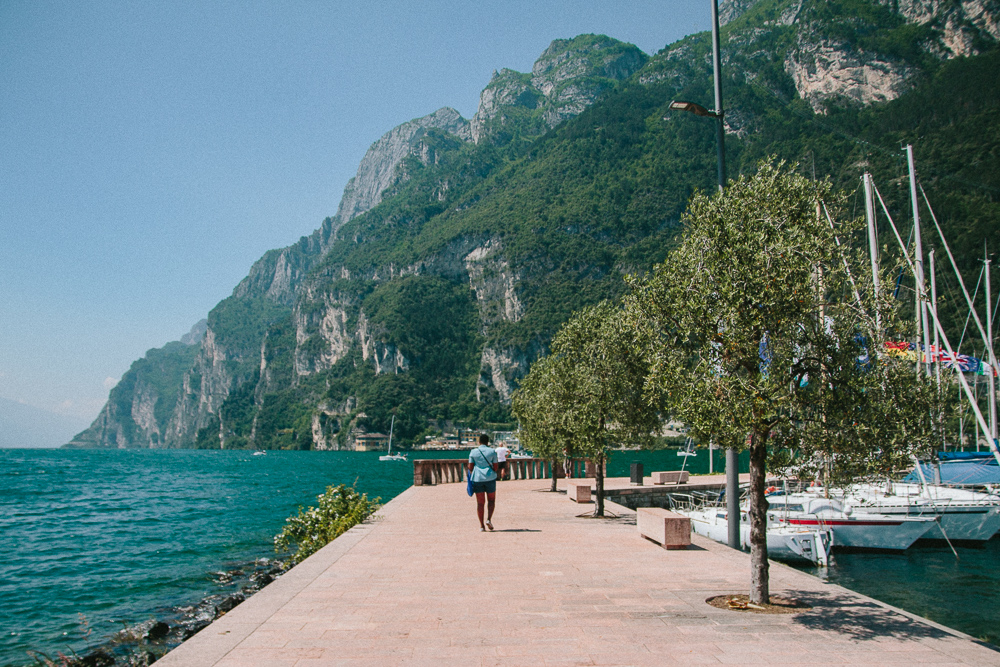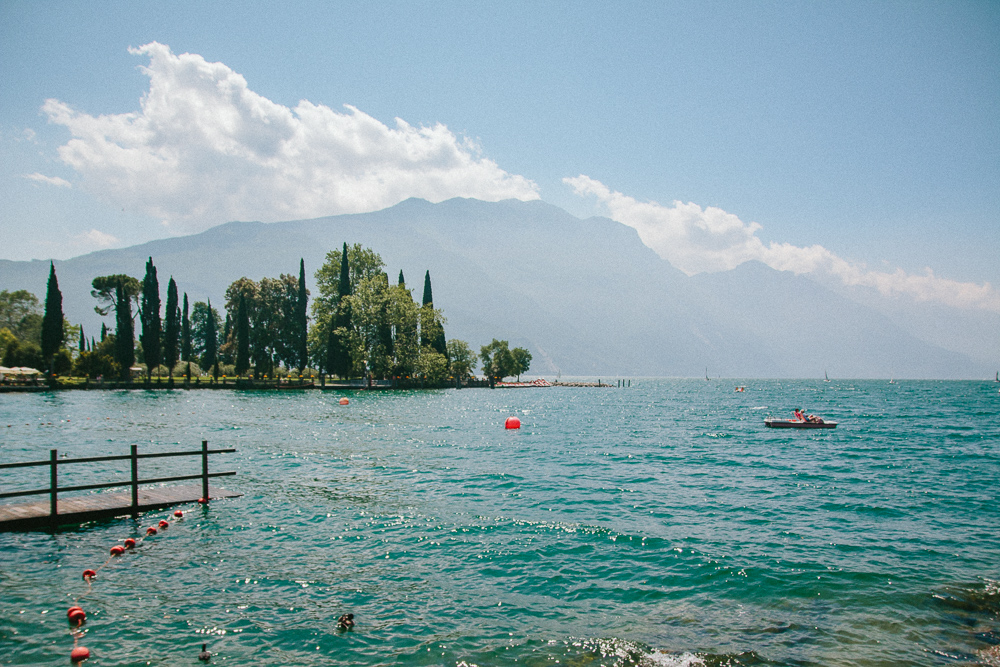 How To Get to Riva del Garda from Trento
Obviously, if you want to take a long weekend trip to Lake Garda, the best place to stay is definitely in one of the villages or towns on the Lake to get the most out of your trip (I'd recommend Sirmione in the south or Riva in the north), but if you've headed to Trento as a base for exploring all the Trentino has to offer, then it's actually really easy to get to and from Lake Garda from Trento.
The only way (other than to drive/book a very expensive taxi, is to take the B205 bus which leaves from Trento bus station (Trento-Autostaz) and drops you off a 10 minute walk from the Marina in Riva Del Garda at Viale Martiri (don't stop at the Autostaz, as this is further away from the lake). You can find the bus timetables here. The bus takes about an hour and 20 minutes, each way and cost €7.40pp for a return bus ticket (if you have the Trentino Guest Card, the bus to Riva del Garda is included in this).
You can also take the B204, but this doesn't leave as frequently as the B205, but it's an option (see the timetable here). Just be sure to watch the time though, as on both routes, the last bus back to Trento leaves just after 6pm.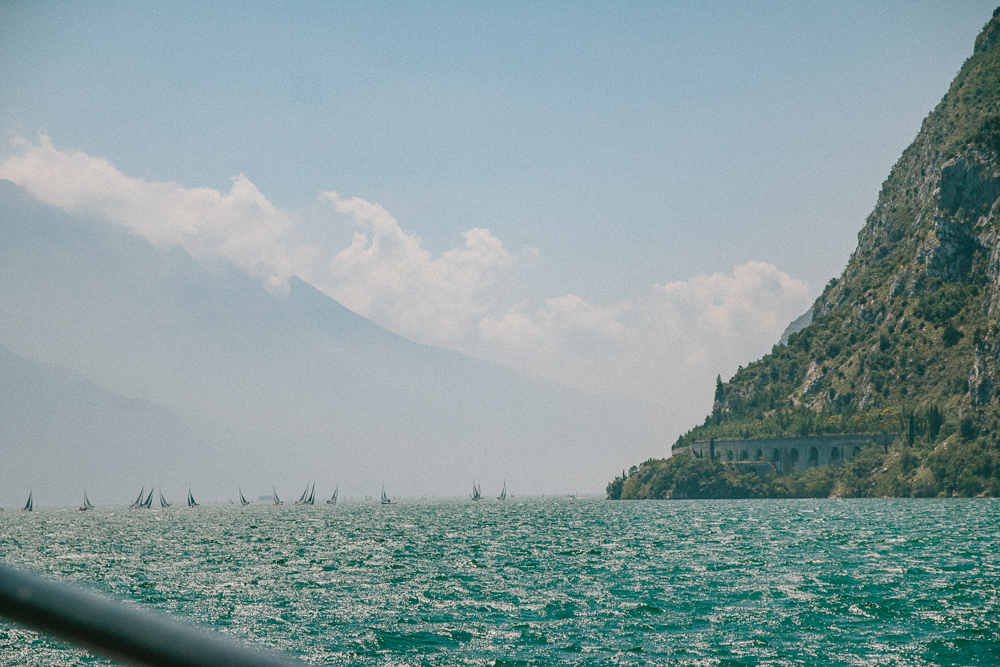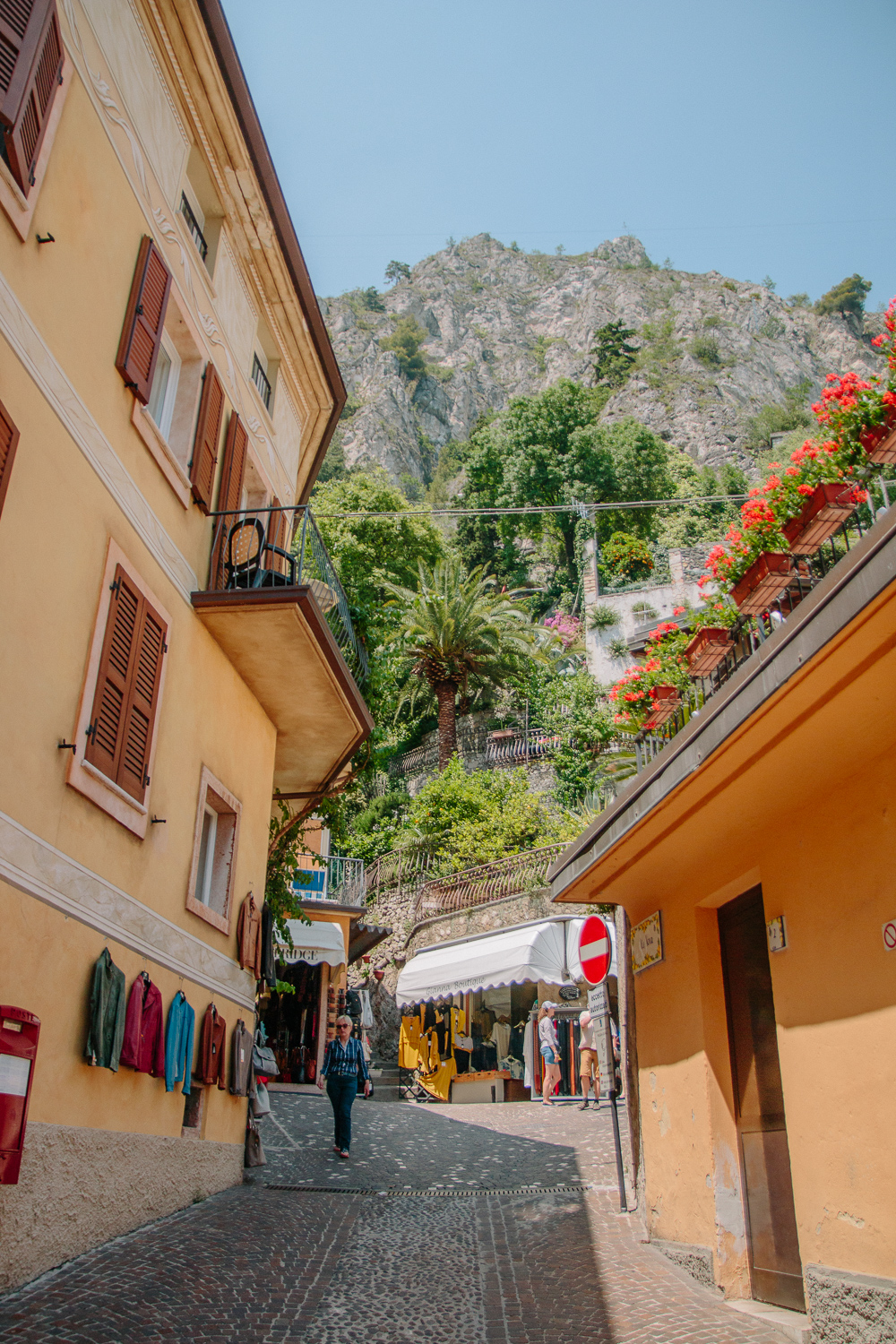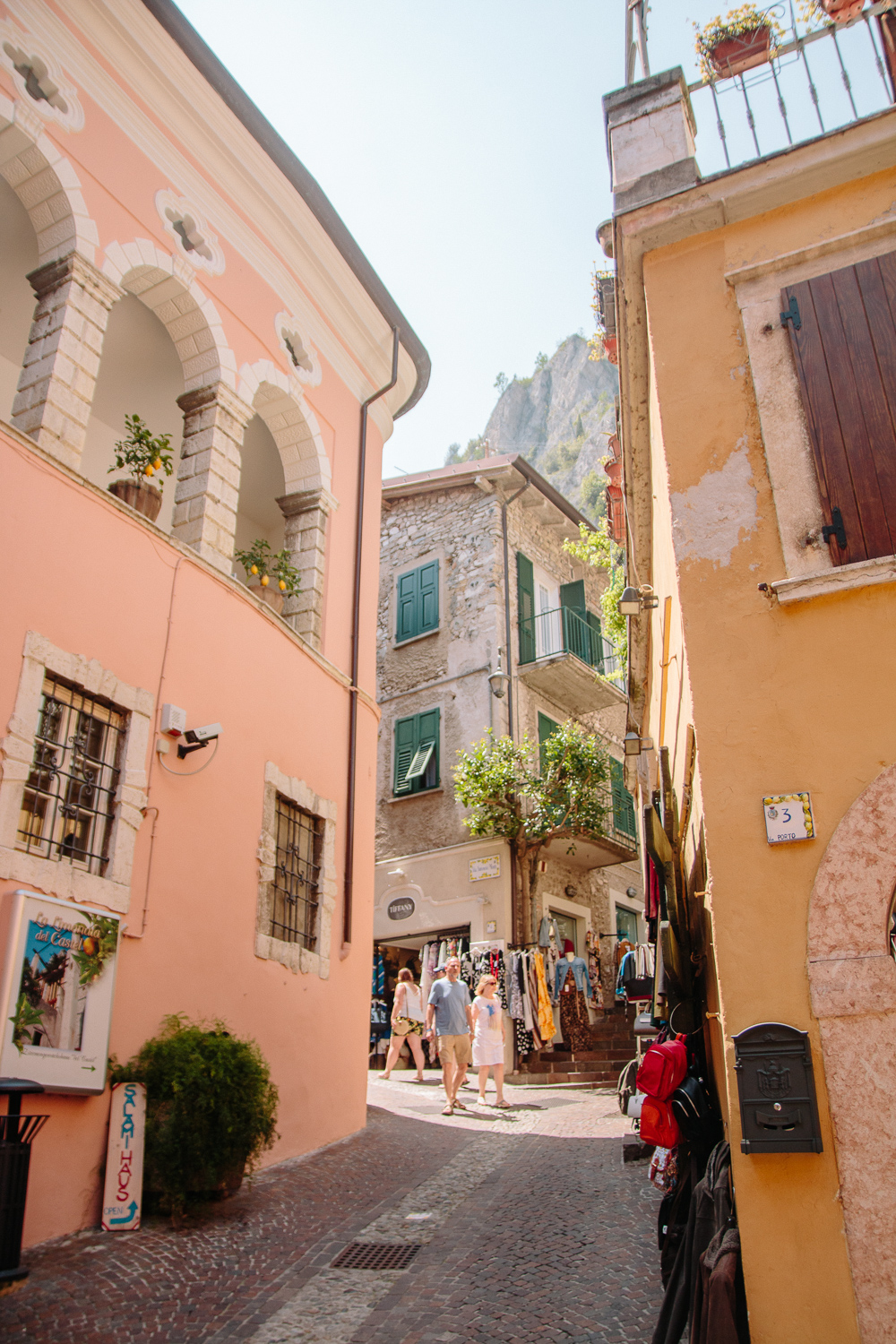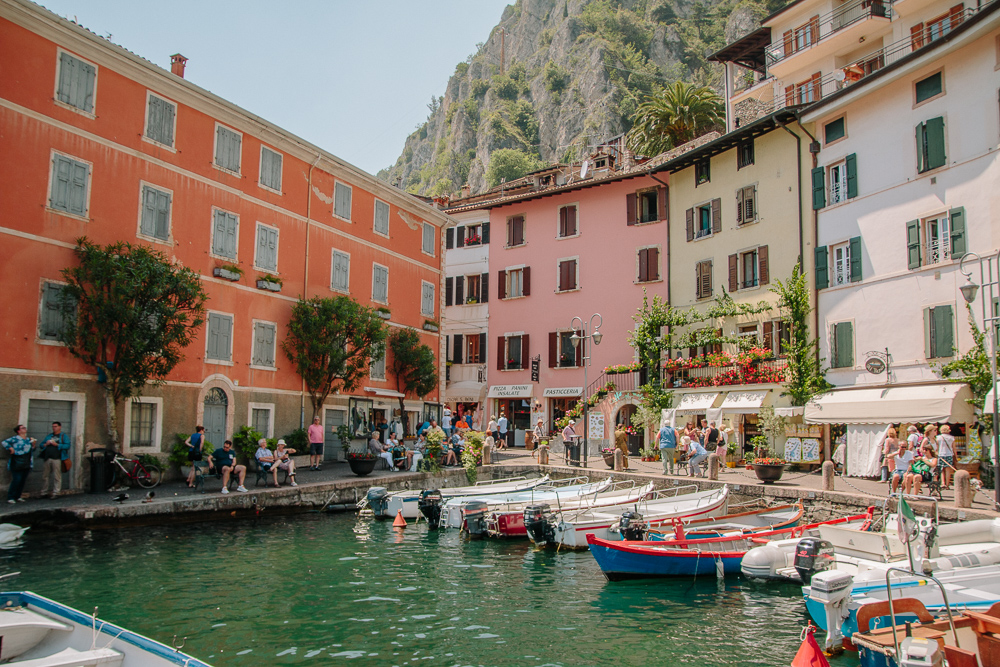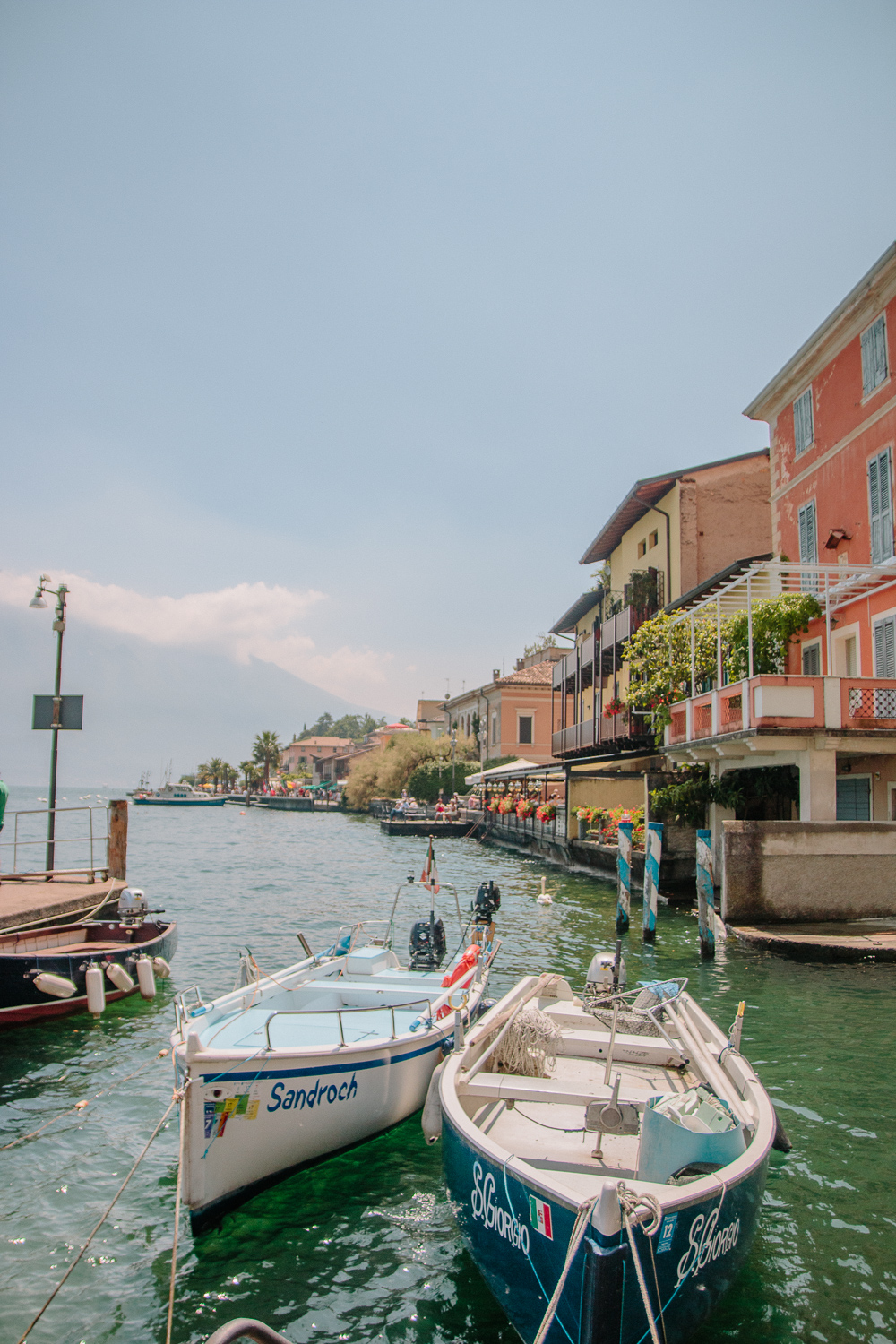 How to Get to Limone from Riva del Garda
After an hour or so exploring Riva del Garda and a quick ice-cream break (the coconut one is my fave), we caught the boat over to Limone. I've wanted to visit for years, but it was way too far out of the way to visit on our roadtrip, so I'm glad we made it this time and it's really easy to get to from Riva.
To get to Limone from Riva, you can either catch a taxi, the bus or, the easiest way is to catch the boat. It takes between 20-45 minutes (depending on which boat you catch) between the towns and costs €10pp for a return ticket. They also have a hydrofoil speed boat which can get you from Sirmione to Riva in 2hrs in comparison to the 4-5 of the normal ferry, but that costs extra. You can find the timetables here and the fares here.
I think Limone is my favourite of all the towns I've visited so far on Lake Garda, with Sirmione coming a very close second, but I guess it depends on what you want to do – Sirmione in my opinion is better for sightseeing, with it's Grotto and Castle, and beaches and it's also a bit bigger – you could literally spend an entire day there like we did, but if you want that charming Italian village vibe with colourful buildings, then Limone is definitely worth a visit.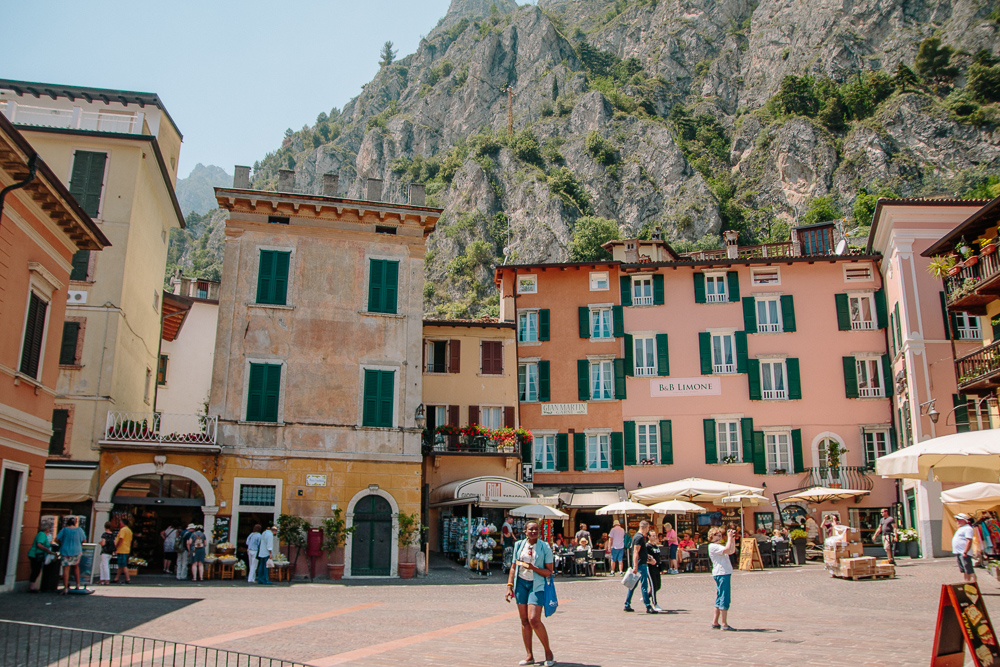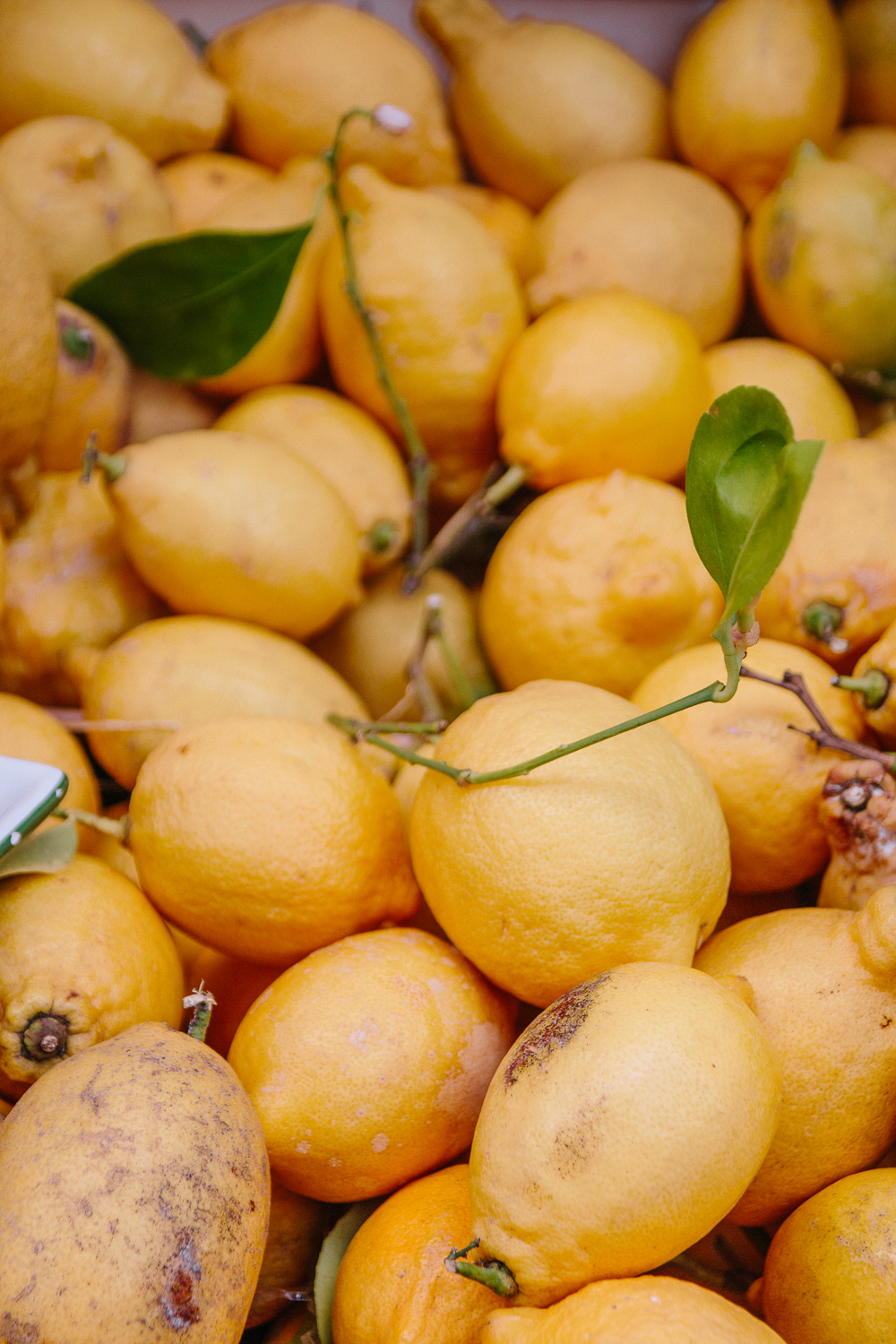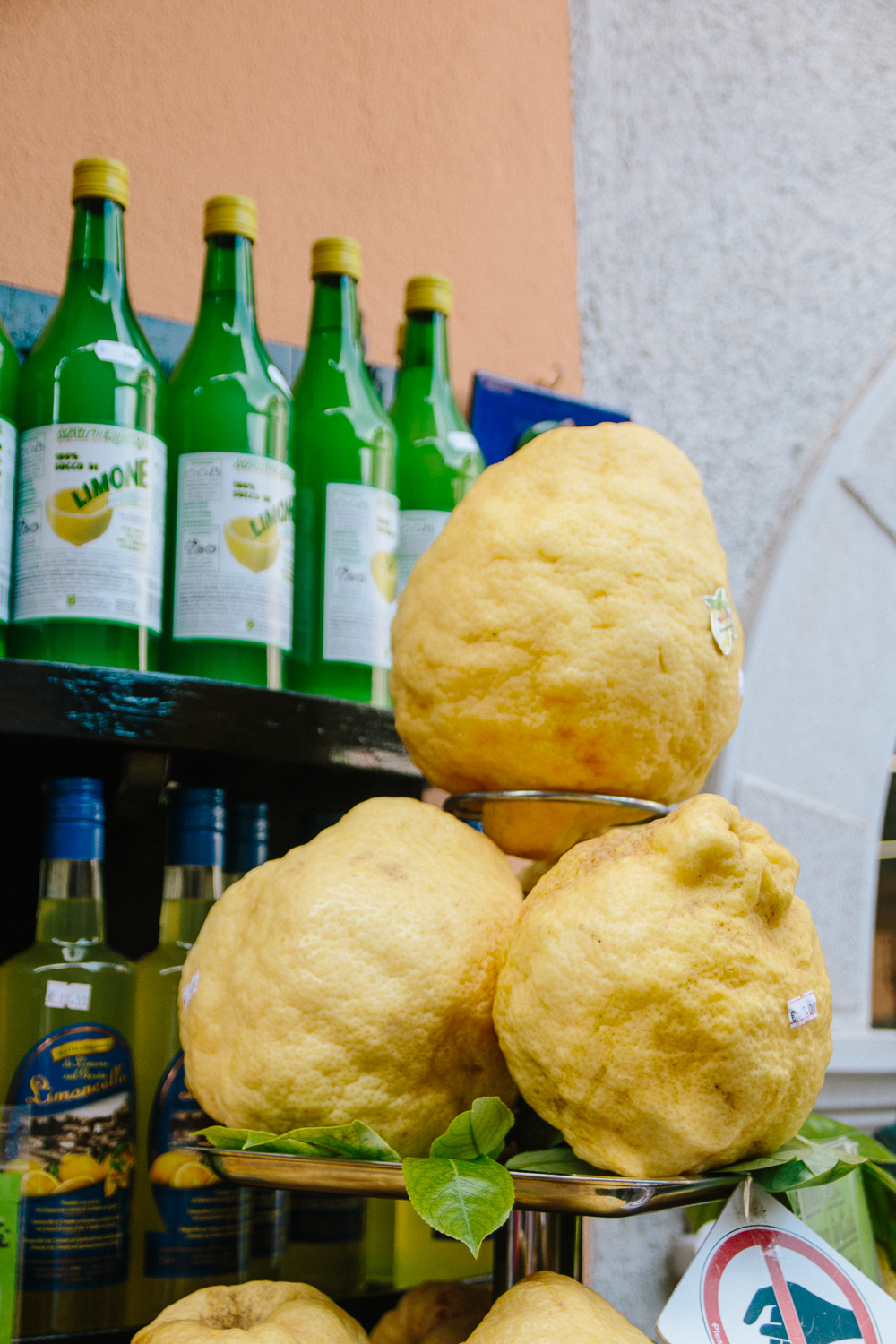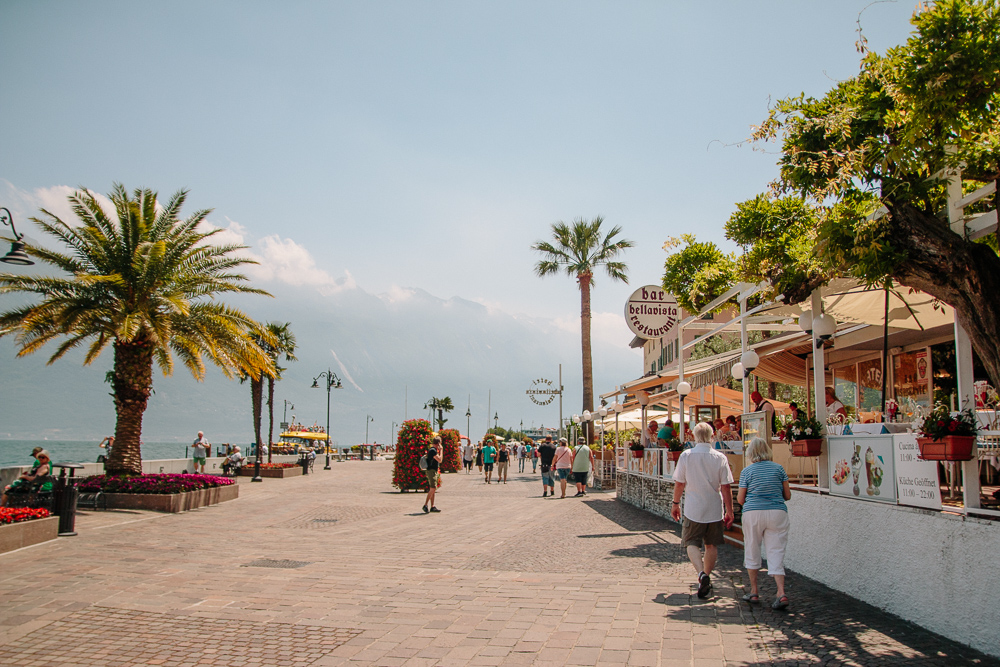 Limone Sul Garda
We spent a while wandering through the main streets of Limone, snapping SO many photos as it's just such a stunning place. It's quite a busy little town, but it wasn't as busy as the small villages of Cinque Terre for example – you still had space to move! We were all starting to get a bit peckish now, so we stopped at a restaurant with views to the lake – the food wasn't overly amazing but it was nice.
The town is known for it's lemon growing, though the town actually dates back further than the lemon growing so it's a total coincedence about the name. There were plenty of shops with lemon themed items – you could literally buy anything from soaps, teatowels, ceramics, olive oils and decorations and of course the amazing lemon flavoured sweets that I love so much, but sadly didn't buy.
When you arrive on the ferry from Riva, the town doesn't look like much – but when you get off the ferry and start wandering the streets, it really comes alive and it's a lot bigger than you expect. There's a few little areas to the town – the marina, the piazza, the lakeside promenade area which takes you to the bus stop and huge car park and then the backstreets filled with colourful buildings and alleyways.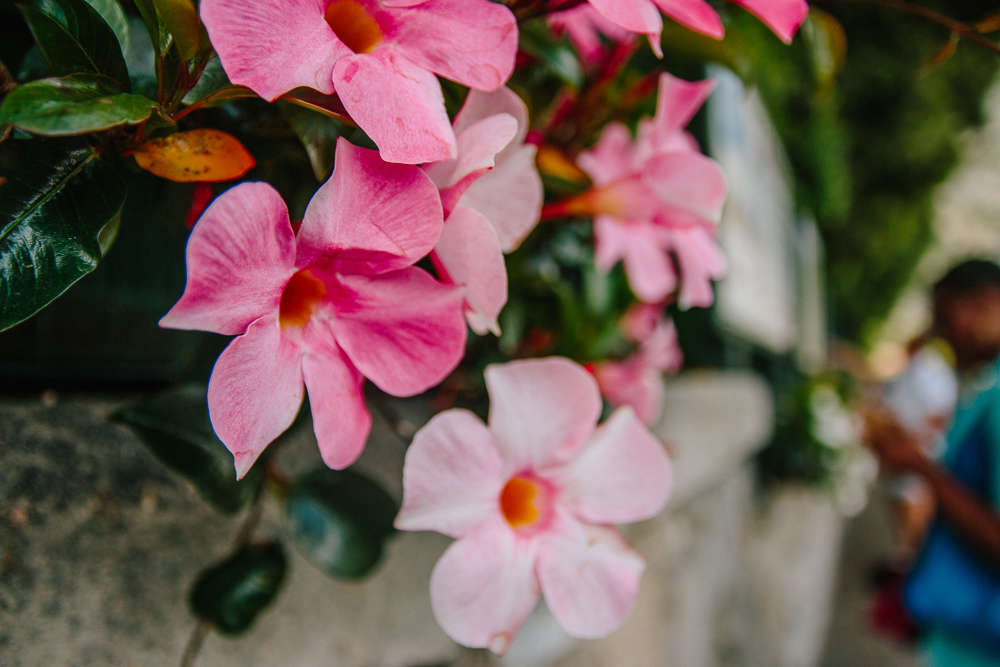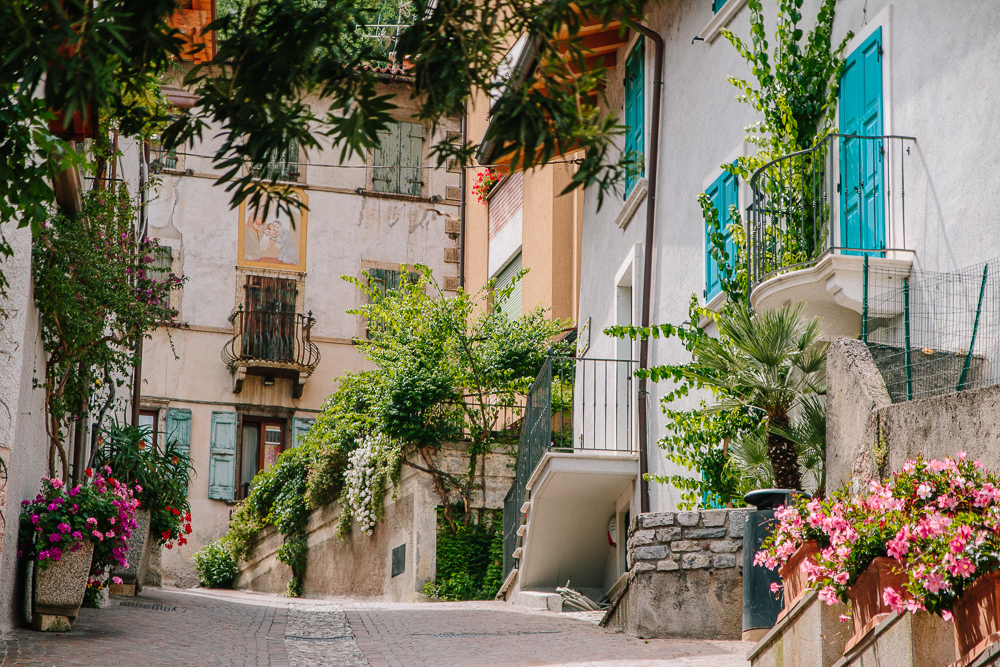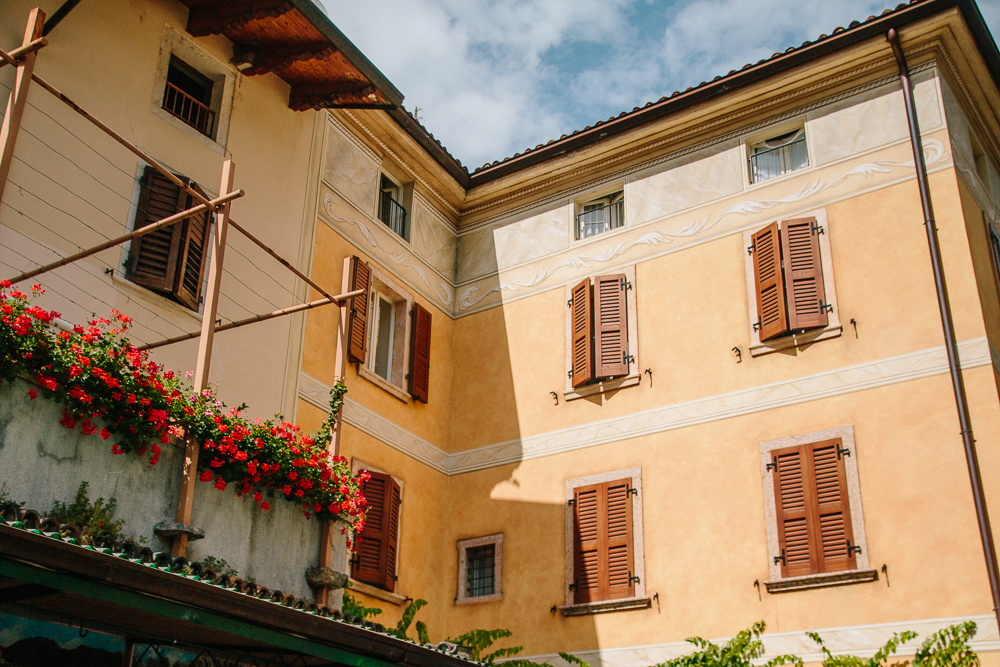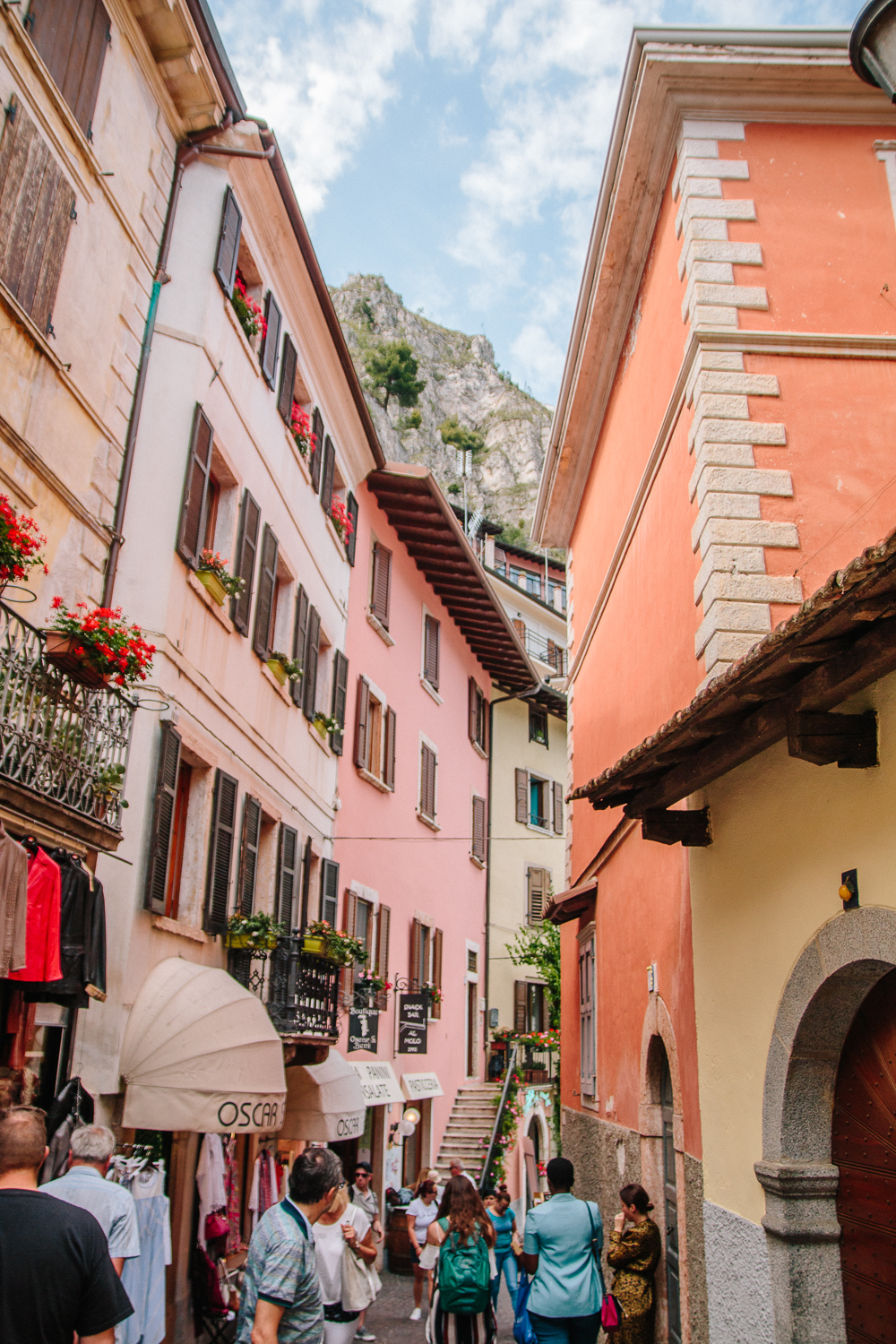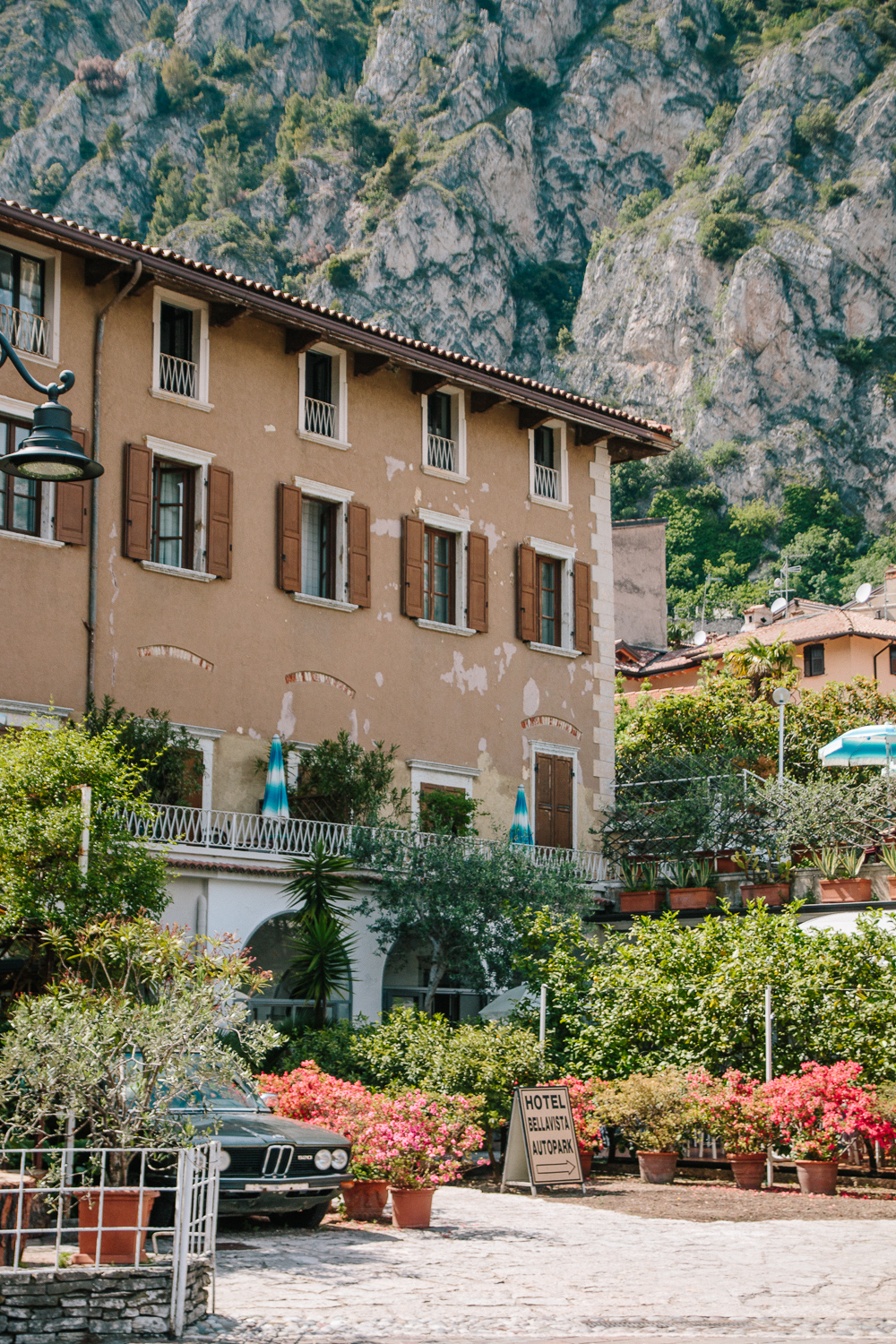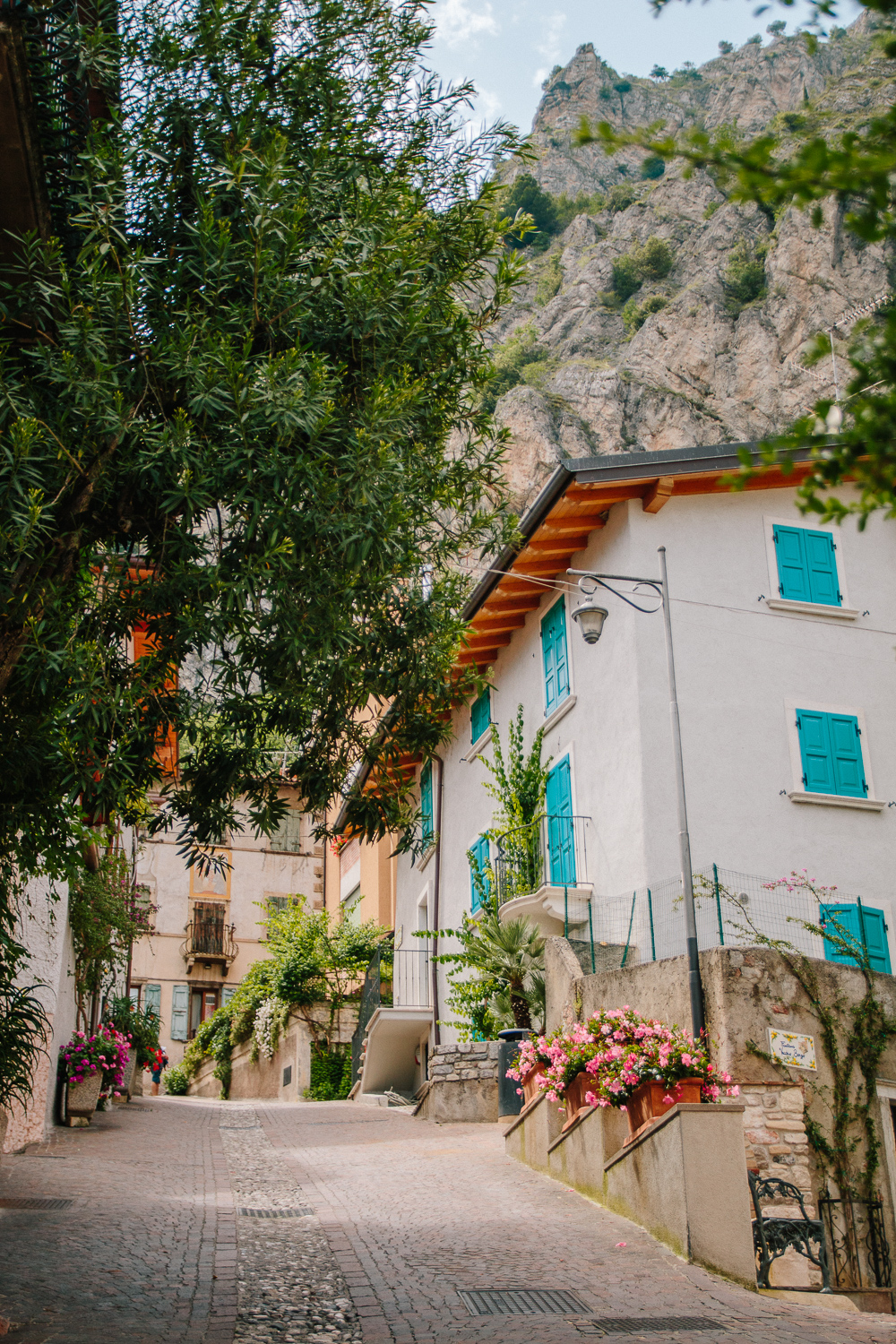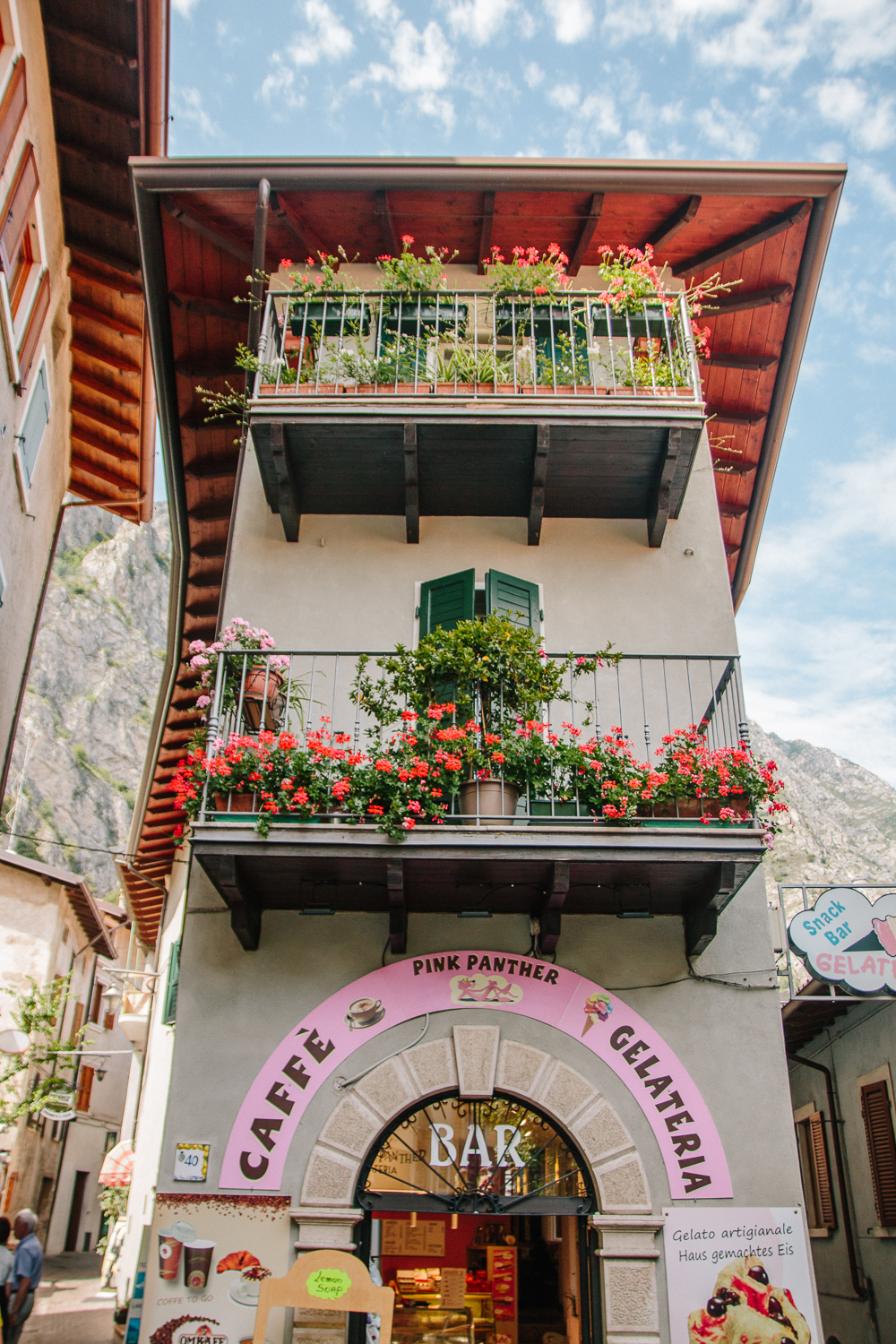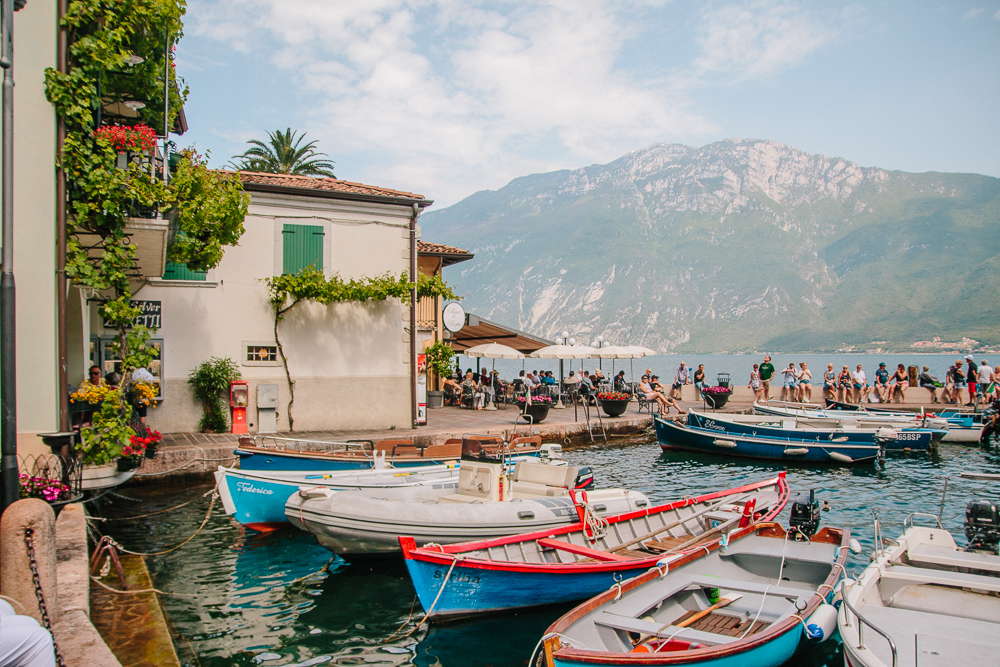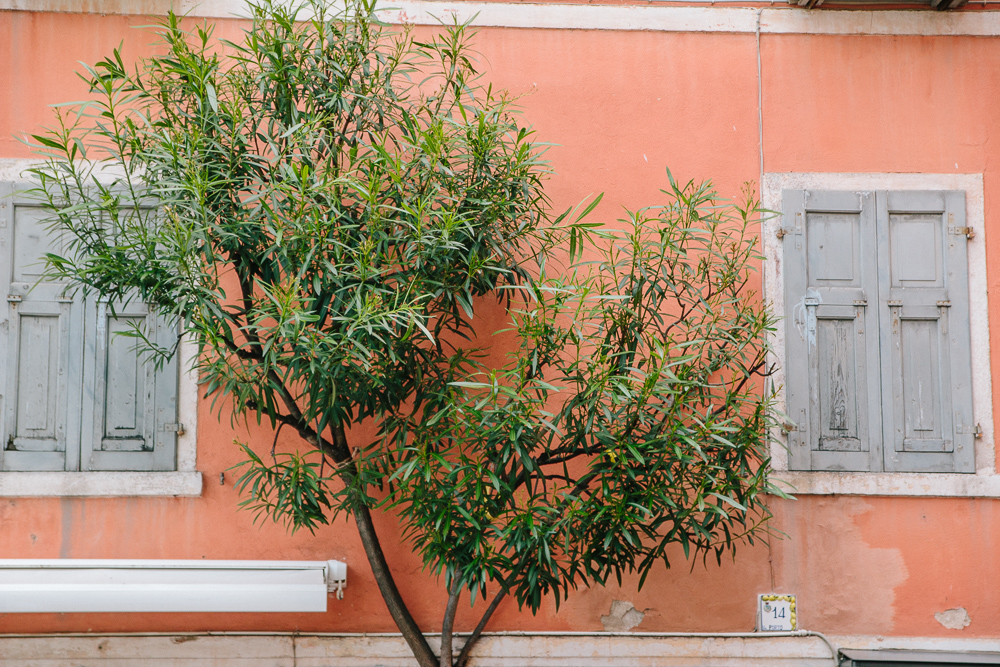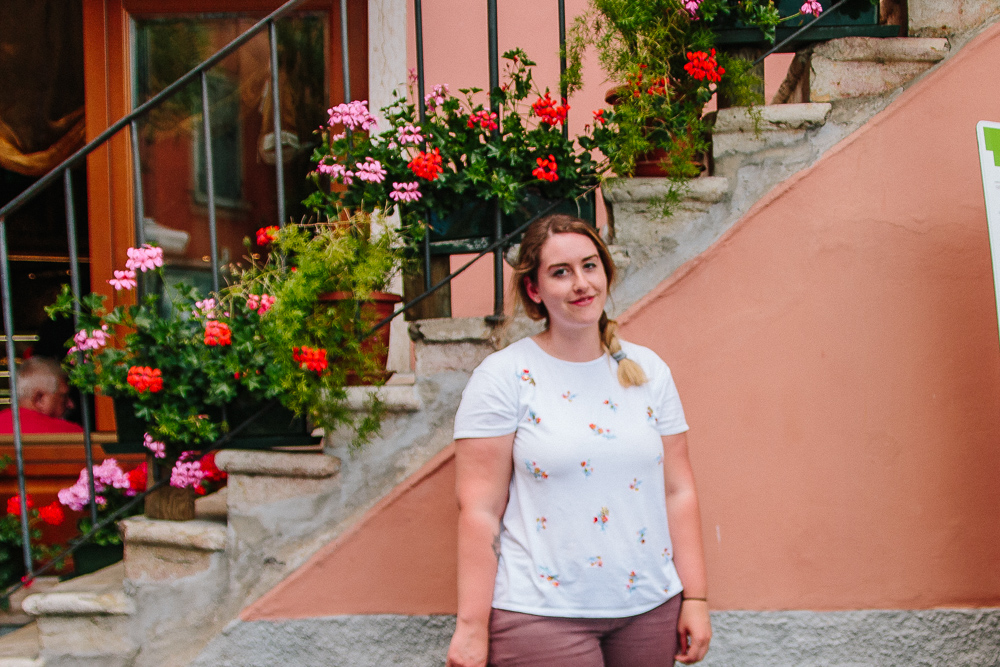 Things to Do in Limone
There's actually a lot that you can do in Limone for such a small town on the lake, that I wish we had the time for – but sadly we had to make sure we caught that last bus back to Trento! I definitely want to head back to Lake Garda again in, but actually base myself somewhere central so that I can explore a few more of the cute, colourful towns!
Anyway, back to Limone – there's so much to do there. There's a public beach for swimming, and an area where you can even windsurf, rent kayaks and SUPs, or if you're not feeling so adventurous, you can even hire a boat for a few hours – which gives you enough time to cross the lake and head to one of the towns opposite – Malcesine, which is also supposed to be really nice!
There's also loads of hikes to do in the mountains nearby, which I can imagine the stunning views, and I know it's not in Limone, but you can catch the ferry over to Malcesine and then head up to Monte Baldo which looks amazing! There's also the new bike track and walkway which lines the lake part of the way to Riva del Garda which looks really nice – it's set in some parts, up to 50m above the lake on the edge of the cliff. It took 2 years to complete the 2km section, with plans to extend it to 140km (basically the entire way around Lake Garda), but this is expected to be completed in 2021. I mean, considering it took 2 years to build 2km of it, I think it'll be a long way off completion then maybe haha?!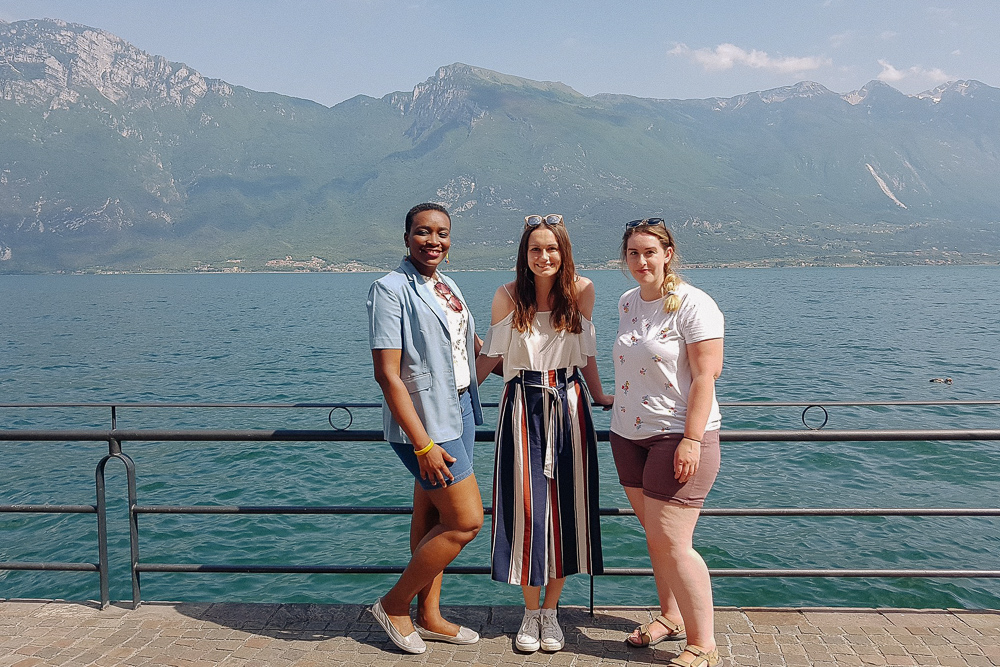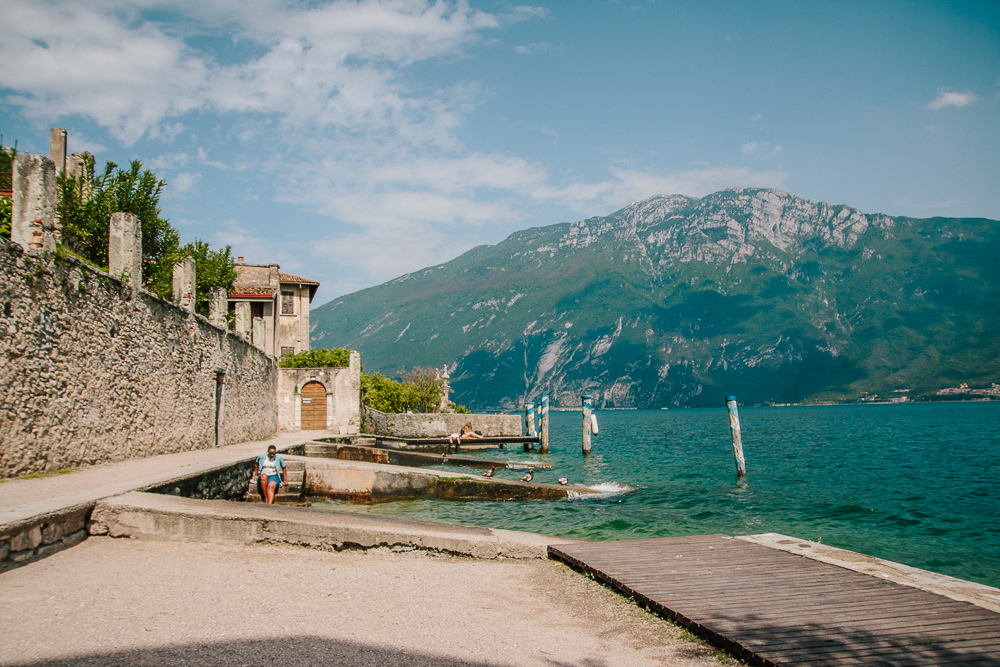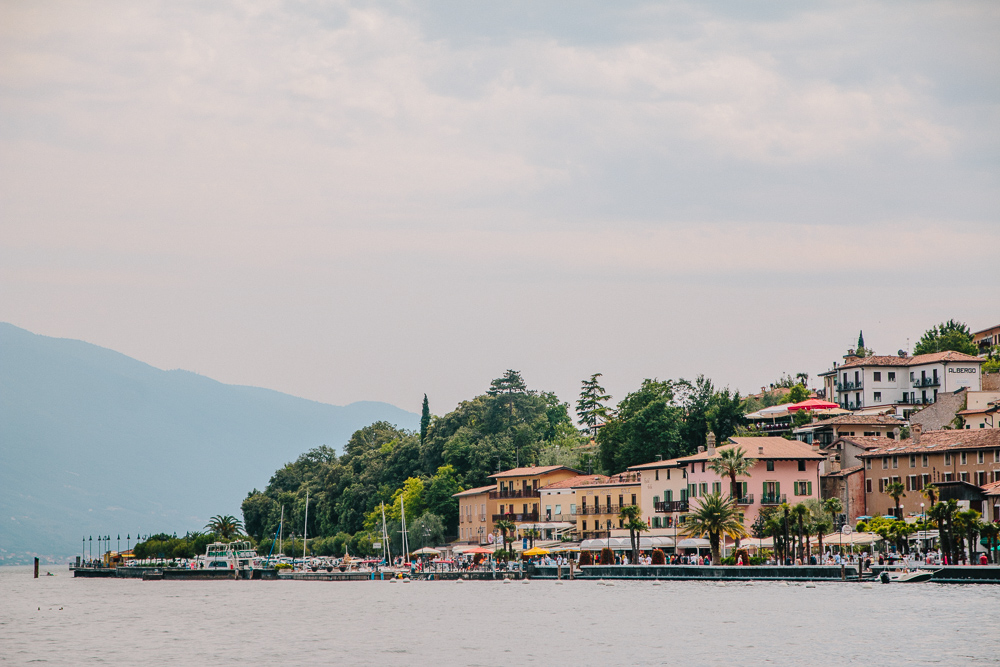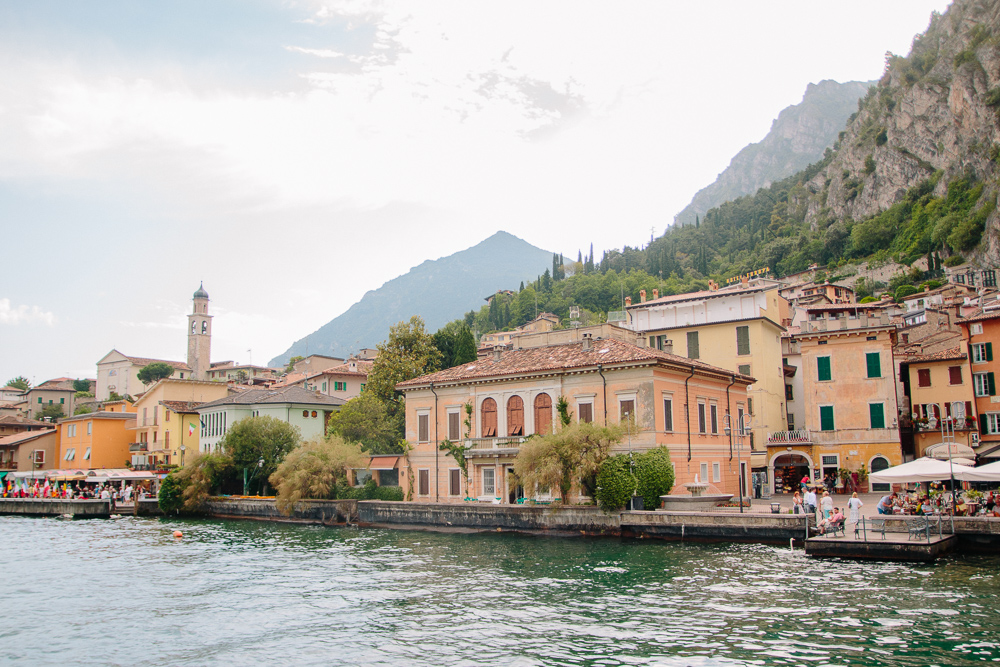 After a few hours of exploring Limone, we caught the ferry back to Riva del Garda, and sat by the lake, with Davida dipping her toes in, only to find out it was colder than we expected it to be while we waited for the return bus to Trento – which actually picks you up in the exact same spot as you get dropped off as it's a one way road.
We were so worn out by the end of the day so I think we all ended up having a nap on the way back, but we had such a great day there and I'm so glad we decided to go! Also, I just want to say thanks to Danielle for managing to figure out the bus timetables and getting us there and back because, I think I'd have struggled if I'd have had to do it by myself haha!
Have you been to Limone or Lake Garda before? Is it somewhere on your bucket list?
Follow
Save